Project:
HEQ5 as portable mount
---
Contents:
Related projects:
Note:
I take no responsibility or liability for what are written here, you use the information on your own risk!
---
15: Raspberry PI4 bracket
The Raspberry processor has to be mounted on the dovetail somewhere. It take power from the USB HUB and I want as short cables as possible. Earlier it was only hold in place by a stripe. Now I want to make a more serious bracket for it.
---
HEQ5 mount head: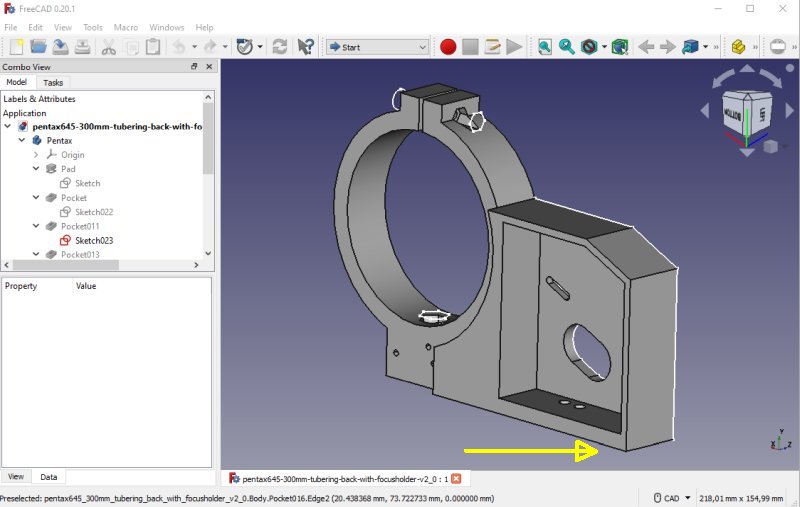 One of the better places is below the focus motor (image upside down). I already had prepared the place with a couple of M3 threaded holes.
---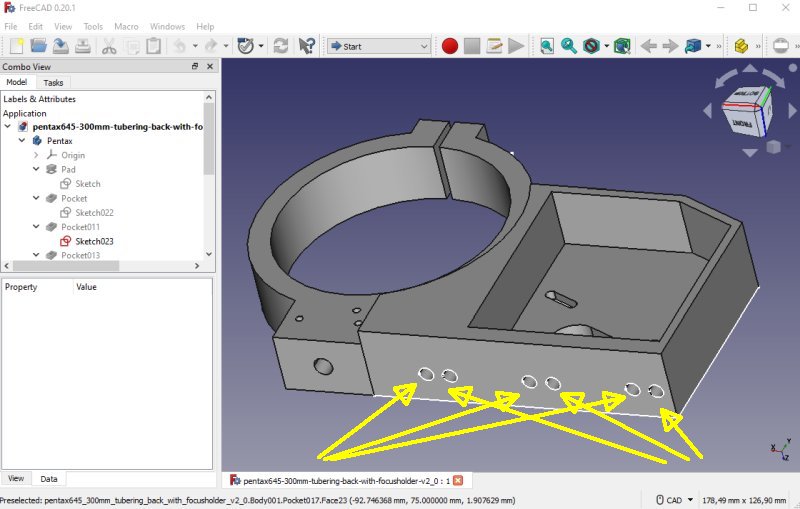 The Raspberry computer isn't big, from this place all wires will be short. Easy to reach the USB memory and the RJ45 socket on the left side.
---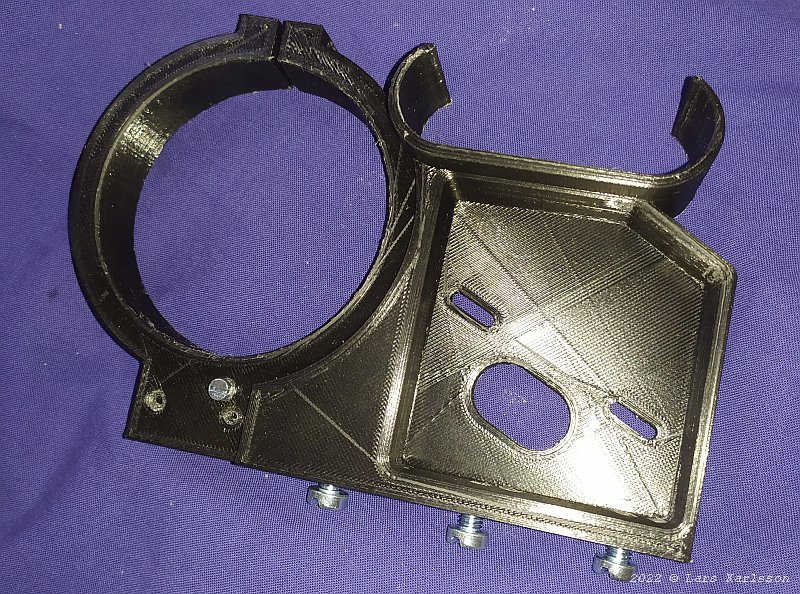 In FreeCAD I have designed this cage that will hold the Raspberry in place. In the middle to the left is a lock mechanism to not let the Raspberry slide out. Lot of openings to have the air cool it down.
---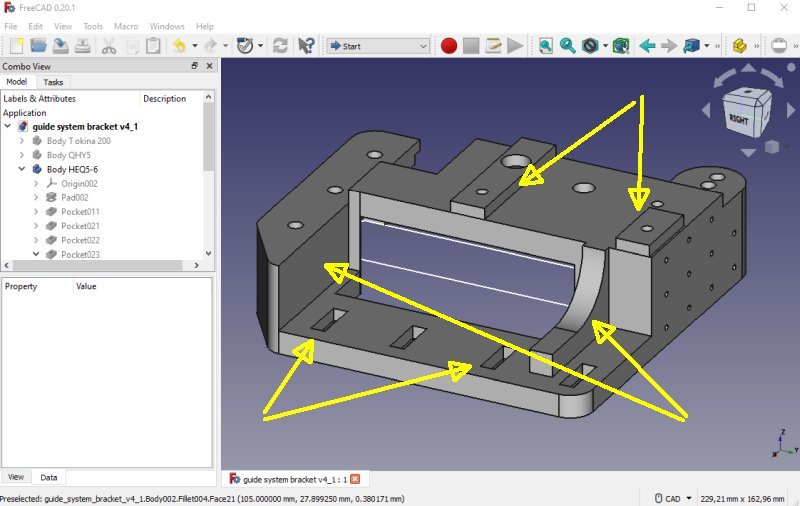 Waiting for the bracket to cool down before I released it from the printer bed. It looks more like a building with all the supports. When it have holes in vertical directions it must add these supports because it can't print in the air. I found it to be best to print it in this direction.
---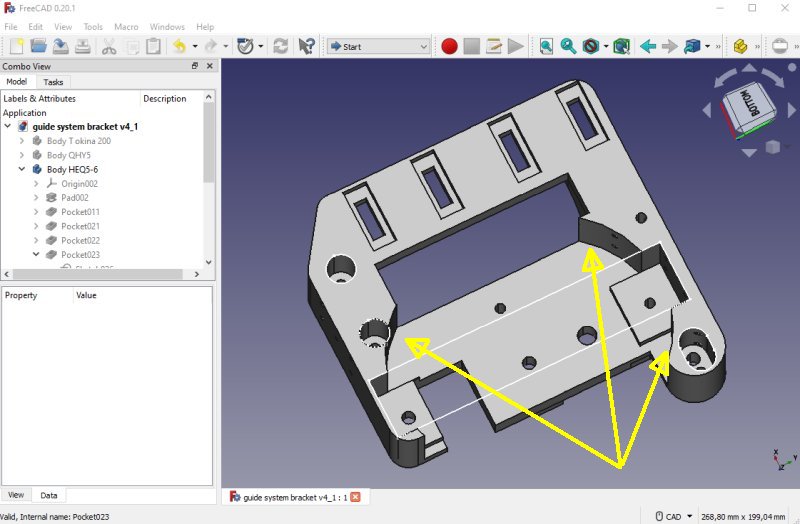 All support removed and glued together the cracks between the layers. Fits perfect, maybe a bit fragile but it's well protected in this area.
---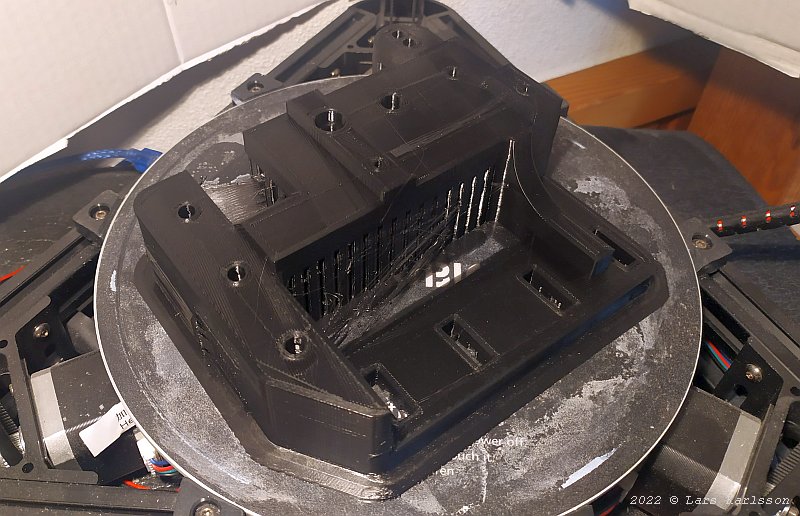 With the Raspberry installed and the Power USB-C cable connected, the black cable at lower right.
---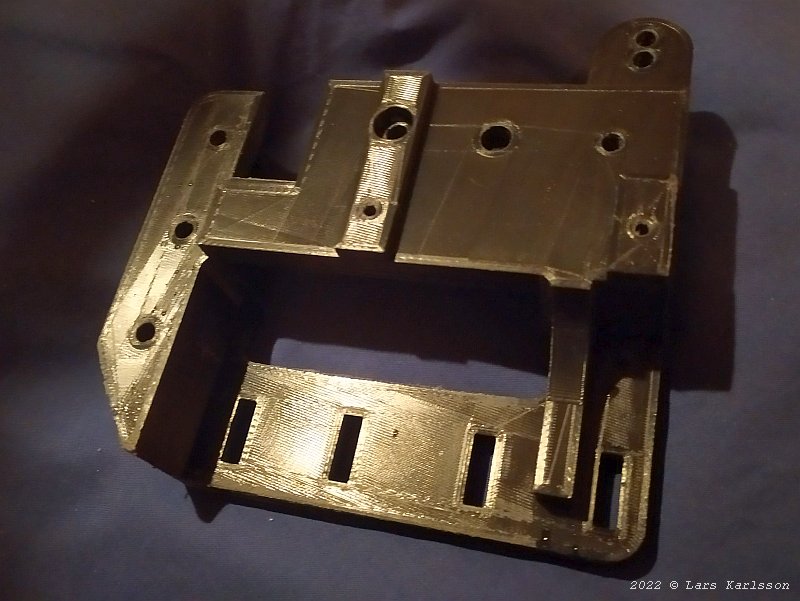 I placed the 12 to 8 Volts DC/DC converter behind the guide camera. It's an analog regulator, but only power the Canon camera and focus motor. No continuous power but peaks of 2 Amp at 8 Volts.
---