Project:
HEQ5 as portable mount
---
Contents:
Related projects:
Note:
I take no responsibility or liability for what are written here, you use the information on your own risk!
---
12: Rowan Belt Modification Kit
My earlier Sky Watcher EQ6 mount I rebuilt the spur gears to a timing belt drive. When I bought this used Sky Watcher HEQ5 mount it was already upgraded with a Rowan Belt drive, I saved a lot of hours on that. Now I have used the HEQ5 mount one season and I thought it could be good to have a look inside and see what's there, maybe I have to adjust the timing belt tension.
---
Timing belt drive: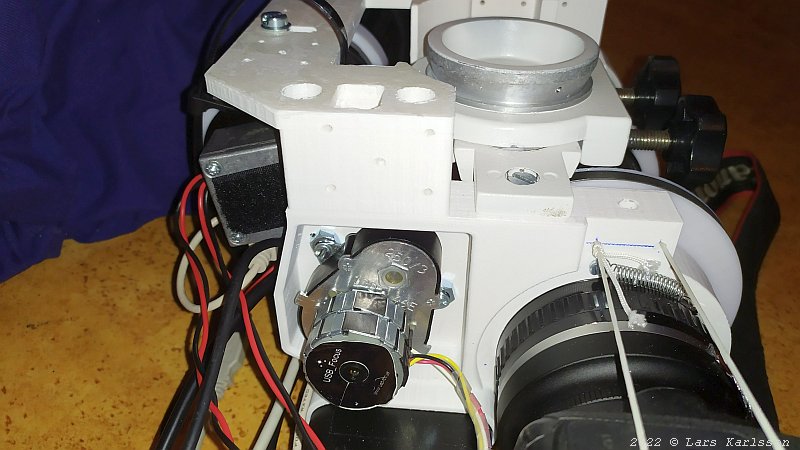 The design of the HEQ5 differ from the EG6. I think the HEQ5 is a more modern construction. To get inside the gearbox there is a lid that can be open. Behind this lid there is a distance plate, maybe included in the Belt drive kit because the timing belt occupies more space.
---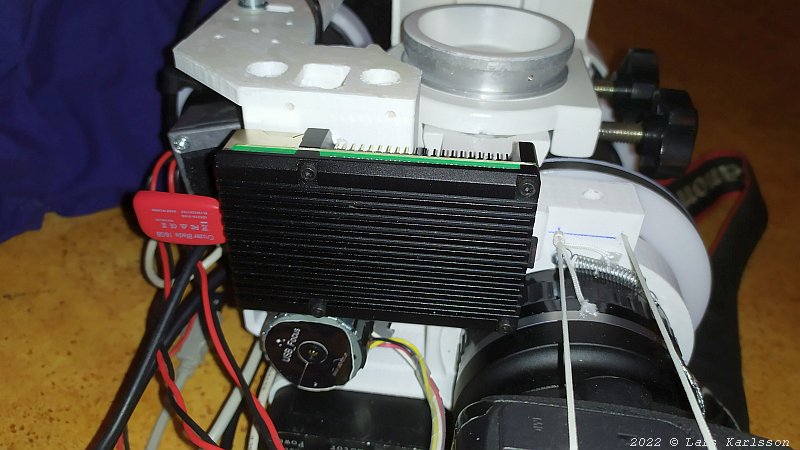 The lid is made of plastic and six screws hold it in place.
---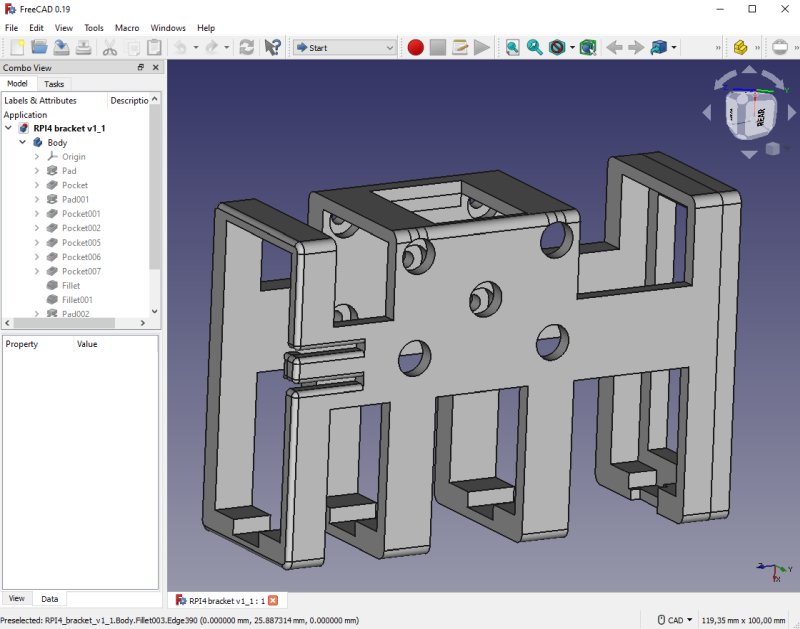 After I have removed the lid this appear. What a difference compare to the EQ6 mount, here it's direct access to the gearbox, in the EQ6 it was placed under the stepper motors and very complicated to reach. It give a very high quality look. I checked the timing belt tension and it felt okay, the earlier owner did a good job when he installed it.
---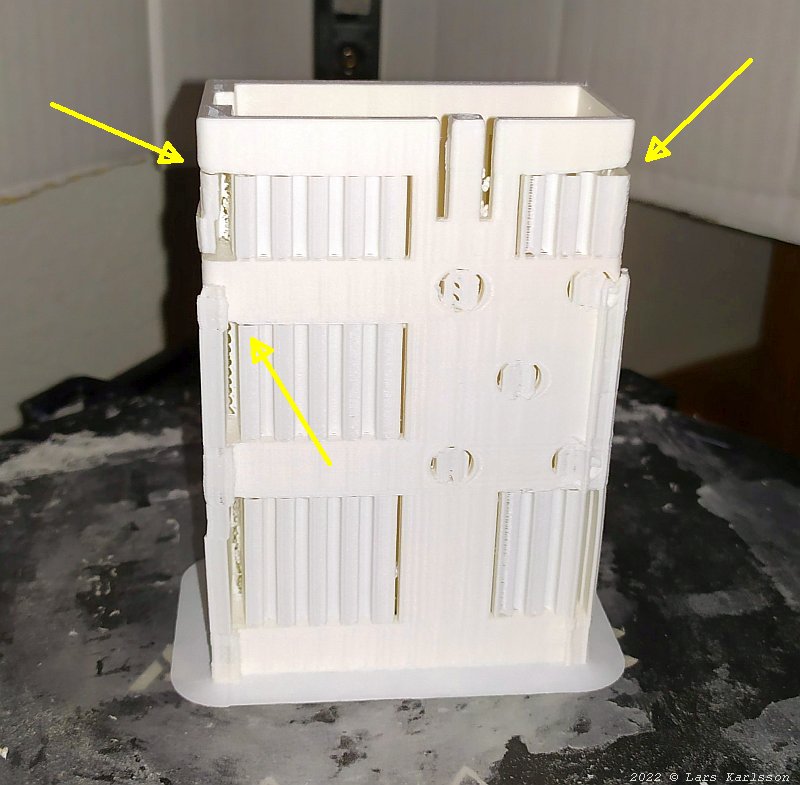 This is the old spur gear that the timing belt drive replace.
---