Project:
HEQ5 as portable mount
---
Contents:
Related projects:
Note:
I take no responsibility or liability for what are written here, you use the information on your own risk!
---
11: Tweaking auto guiding parameters
Now all fun has started, I can start using my new equipment. There are a lot of things to setup and optimize. One of them is the auto-guider. With only the standard calibration that Ekos do it doesn't get optimized. The total guide RMS error go from 1" to 2.4", it should do much better. This HEQ5 is modified with a belt drive.
---
Auto guiding with new parameters: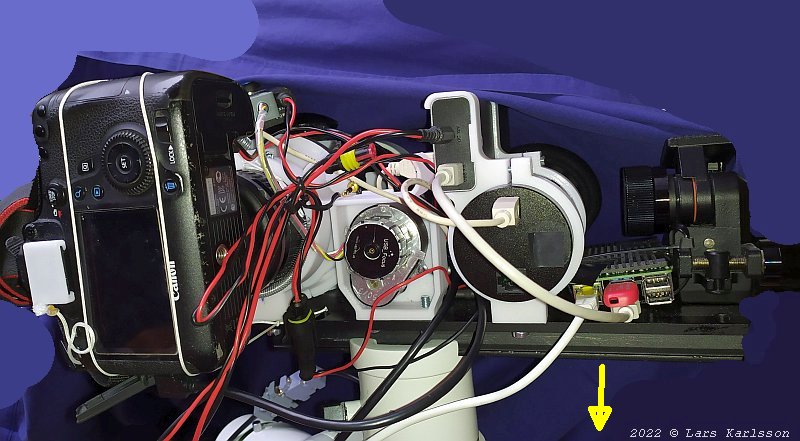 I test with different parameters in KStars' Configure Guide until I get the errors lower. I had a lot of oscillations that don't damp out. After 30 minutes I got the total RMS error down to 0.8", much better and I don't think I can get it better from the balcony. At a better place maybe I can get it as best down to 0.6". RA get a peak at regular intervals, don't know yet what cause that problem.
---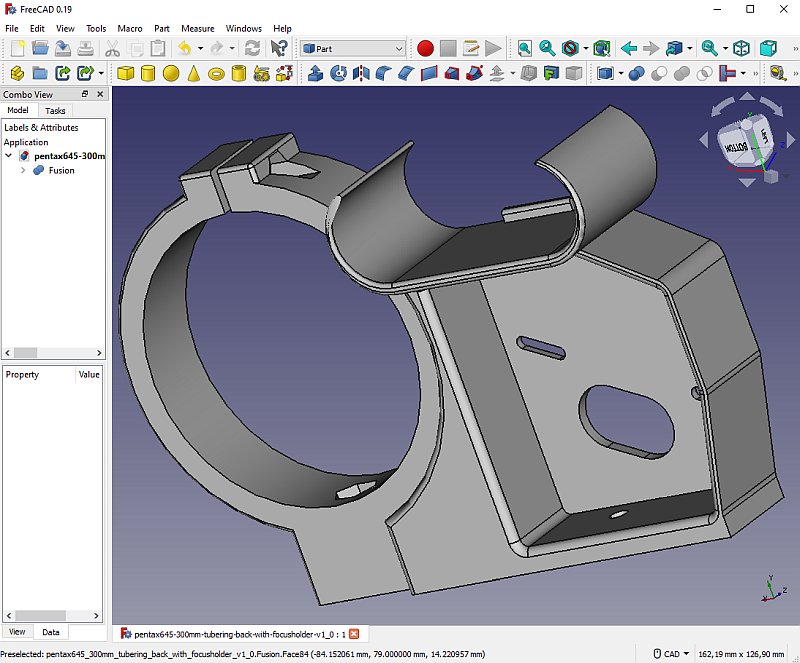 I increased the Aggressiveness for both RA and DEC to have a faster response when there is a guide error.
| parameter | RA default | RA new | DEC default | DEC new |
| --- | --- | --- | --- | --- |
| Aggressiveness | 0.50 | 0.85 | 0.50 | 0.75 |
| Integral gain | 0.00 | 0.70 | 0.00 | 0.50 |
| Min error | 0.20" | 0.20" | 0.20" | 0.20" |
| Max response | 25" | 10" | 25" | 15" |
The Integral gain was by default set to 0. I increase both RA and DEC.
And at last I decreased the Max response at RA and DEC. With a better place I can fine adjust them and maybe have the RMS error even better.
All these setting is optimized for my equipment. But you do something similar. When I did this I had the Auto guider in Looping. All the other parameters are not changed.
---
With all the equipment I have added it now shines like a Christmas tree. I count to 17 LEDs.
---