Project:
HEQ5 as portable mount
---
Contents:
Related projects:
Note:
I take no responsibility or liability for what are written here, you use the information on your own risk!
---
10: Battery power cables
When out on the field my plan is to use a Lithium LiPoFe4 battery. Before I buy that expensive battery I have to do some test with my old car battery, a Lead Acid car battery at 74 Amph battery and very heavy.
---
The new cables: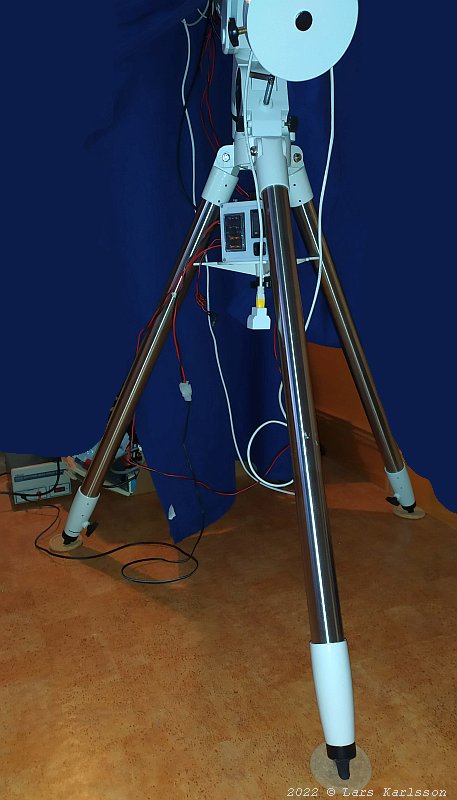 The new battery power cable is just a short cable with battery terminals connected and a 2-pole battery connector that I connect to my fuse terminal. Cable area is 2.5 mm2 and on the positive cable I mounted a main fuse, just some extra security if the cable get squeezed and damaged.
---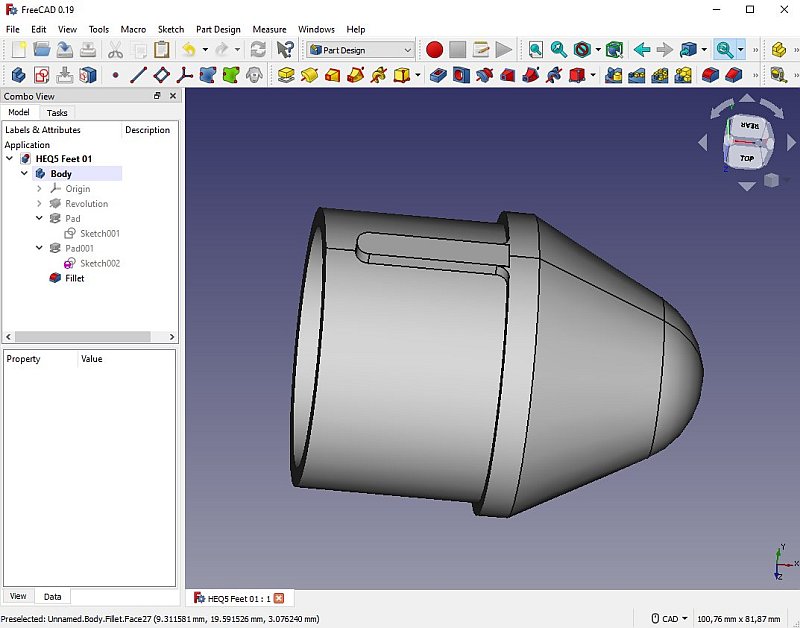 Battery power cable connected to the fuse box. The two battery terminals are of different size: the positive has a 18 mm hole and the negative has a 16 mm hole.
Update:
Later when I tested this old battery I did not get very much energy out from it, it only lasted one hour. The second of my Lead Acid batteries that got destroyed.
---