Project:
HEQ5 as portable mount
---
Contents:
Related projects:
Note:
I take no responsibility or liability for what are written here, you use the information on your own risk!
---
3: Power terminal of HEQ5 changed
The power terminal of the HEQ5 mount is as bad as it's on the EQ6 mount. It can very easily drop out of its socket, then the mount loses its power and you have to calibrate the position again. And that when you are ready to a start batch of photographing sequences in one of the few clear sky you get.
---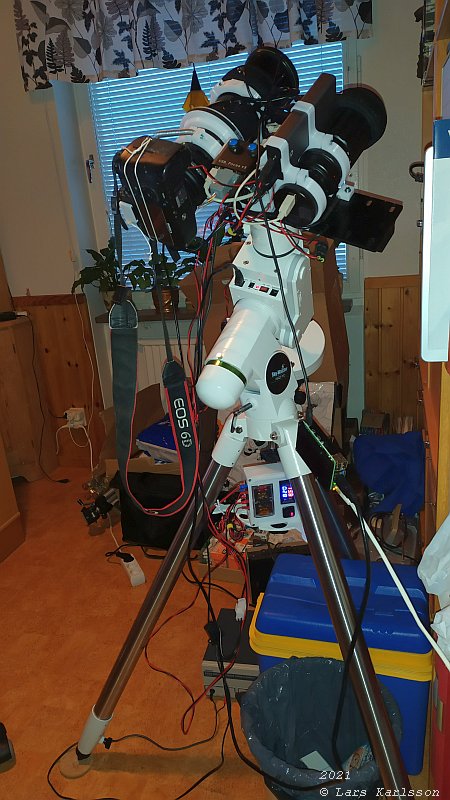 The power connector and the two screws that hold the lid. The lid is made of plastic.
---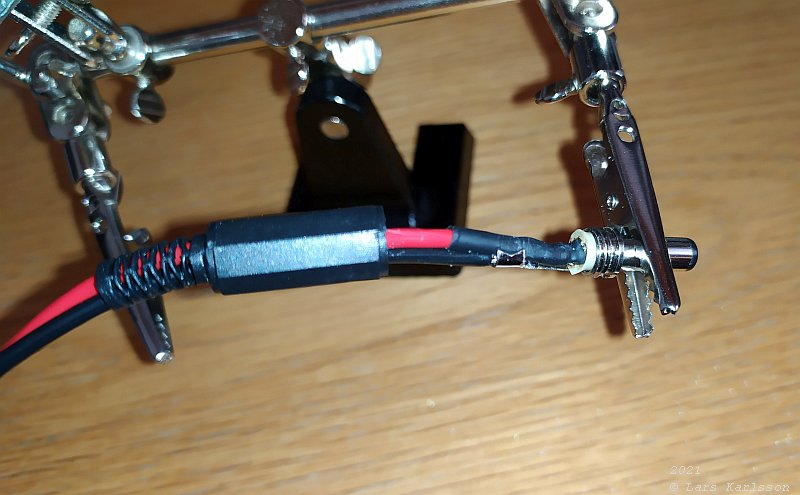 Open it up and localize the power terminals points on the circuit board. My plan is to solder cables here and have an external cable with a contact with a lock.
---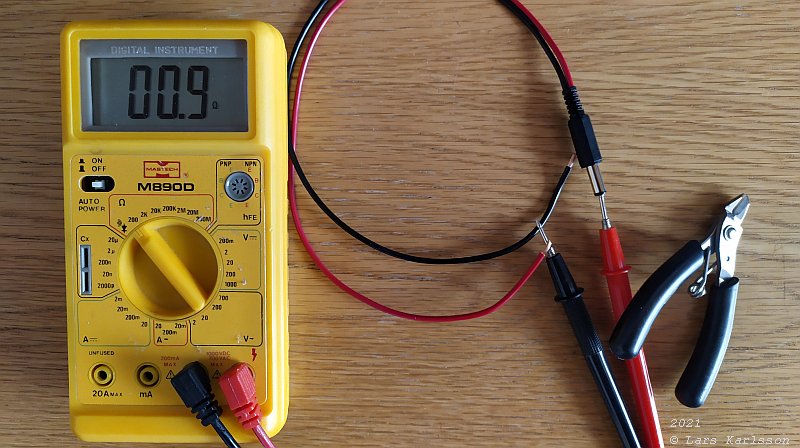 The polarity must be correct, if not the mount is gone! On this terminal the tip is the positive, 12 Volt. To the right is the red power indicator.
---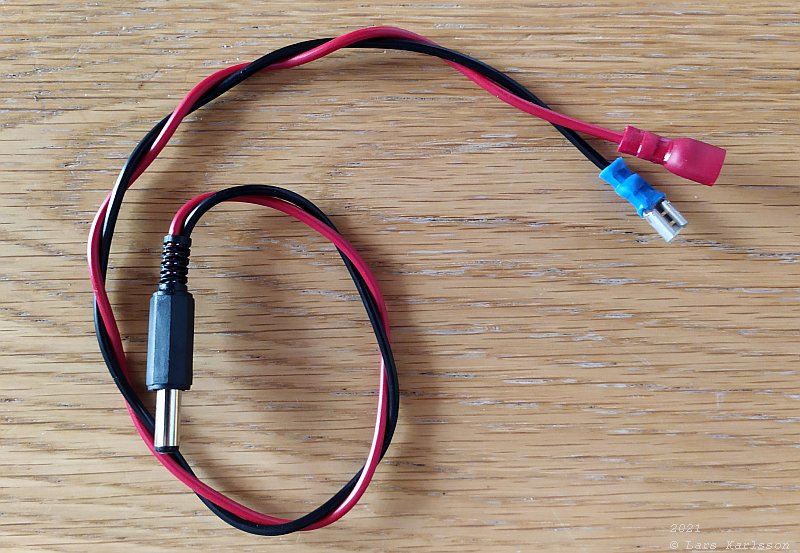 Use a multi instrument to check where it's connected.
---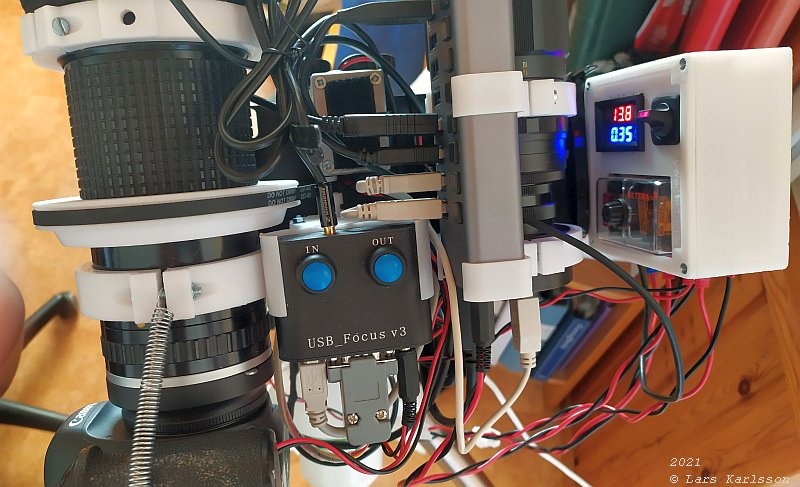 Solder two new cable of area 0.65 mm2. Made a knot on the cable to lock it in position.
---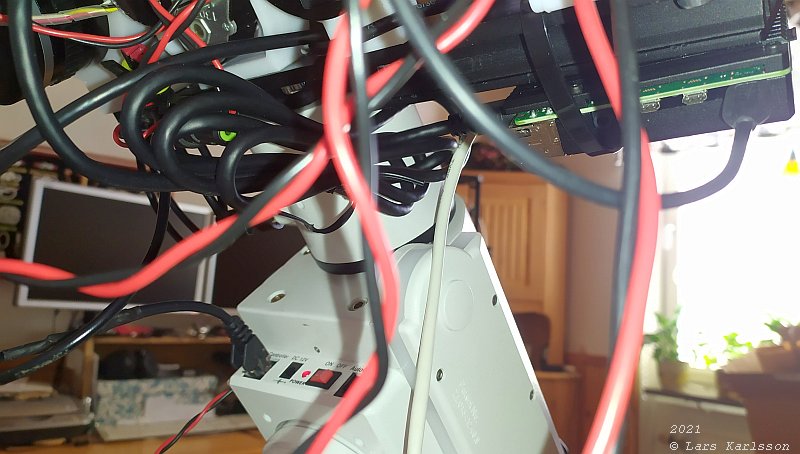 Drilled a hole in the chassi to let the cable out, placed a rubber ring to save the cable from wear.
---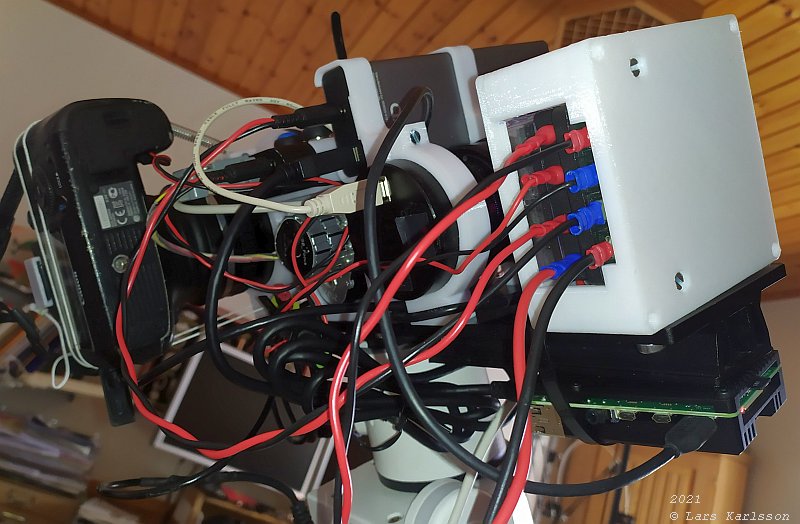 Twin the cable and crimp / solder two male connectors.
---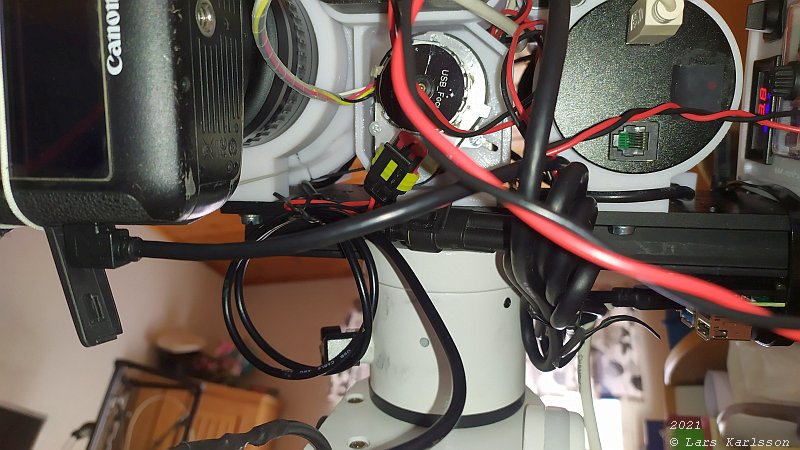 Install the cable pin connecter in its house with its lock mechanism. Now it's ready for use and I can still use the old power terminal.
---