Project:
HEQ5 as portable mount
---
Contents:
Related projects:
Note:
I take no responsibility or liability for what are written here, you use the information on your own risk!
---
5: Rewiring the electric cables
Now when I have use my new setup for a while I can see clearer how wiring the cables to be more practical. I want it to be easy to change between the Raspberry Linux system and the PC Windows system. Minimal cables between the mount and the camera.
---
Power cables and fuse terminal: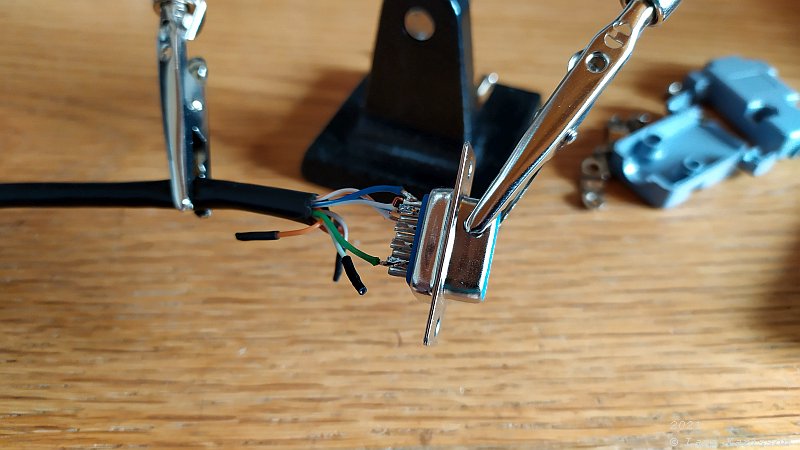 When I did the first test I move the fuse terminal up to the dove tail as a temporary solution. Now I move it out once again. More practical to have it closer to the power source.
---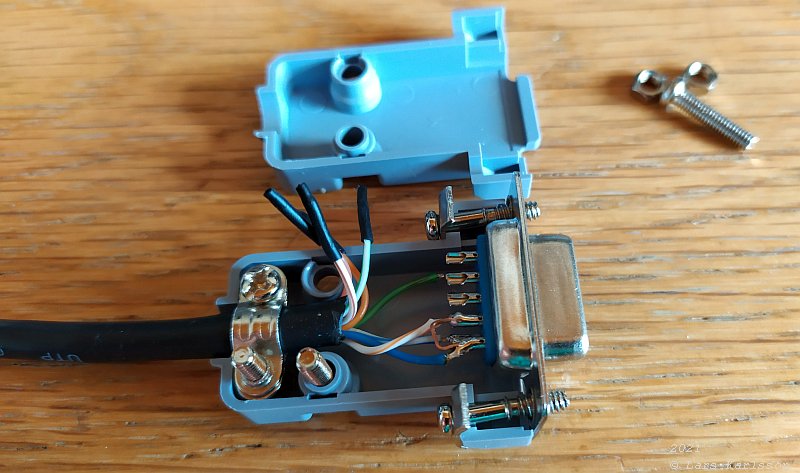 Bottom:
Power cable 12 Volt. To this I can connect the 230 to 13.7 Volt transformer or a 12 (13.7) Volt car battery. In the future maybe a Lithium Ion battery.
Middle:
Power cable for the mini PC, not used when Raspberry is in use.
Top:
Power cable for the mount fits both HEQ5 and EQ6. Serial cable for HEQ5, has to be replaced when using the EQ6 mount.
When changing between PC / Linux computer I only have to change the USB cable that go between the computer and the Hub.
When changing between the HEQ5 /EQ6 I have to change the EQDirect cable.
---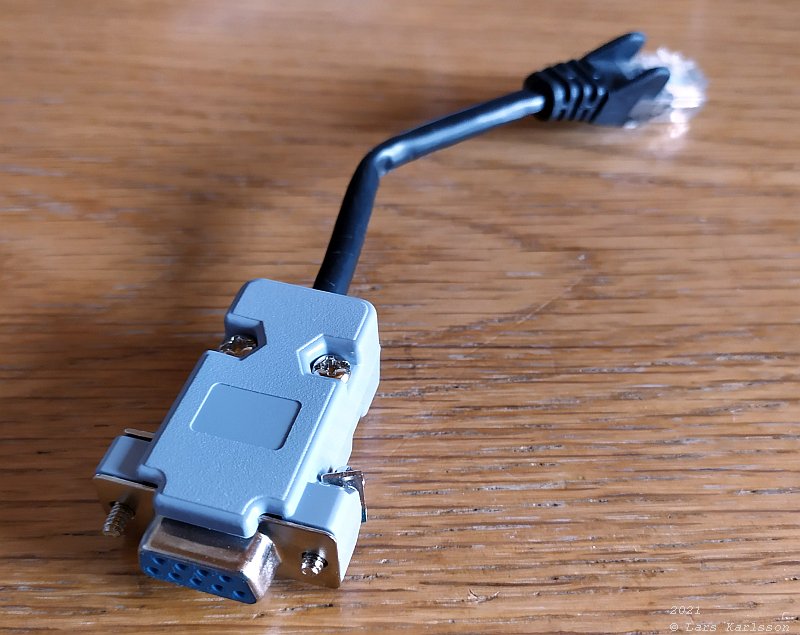 The power to Raspberry doesn't need 12 Volt, it need 5 Volt and at maximum 3 Ampere. I have that on the powered USB Hub. It can deliver max 2 Ampere on one port, if more is needed it should be possible to connect it in parallel to two ports.
But where shall I place the Raspberry ? In this case it's better to have the computer mounted on the dove tail which gives shorter cables. Here I have placed it standing upright but it collide with the guest camera mount.
---
If I lay it down it clear the mount, but the cables protrude to the right outside the dove tail, not good.
---
Rotate it 90 degree. This looks much better, easy to reach the USB memory (the red device) where I place all the astrophotos on. Also easy to connect the LAN cable when I use that, normally the Raspberry setup a WIFI hotspot to connect to.
---
The mess with all cables is almost gone now.
---
Moved back the guest camera mount to get the dove tail in better balance.
---
The Raspberry has a couples of LEDs that is very annoying, at the night they are very bright and blend. The arrow point to the LAN port, only light up when connected, I placed a black tape over it.
---
Two other LEDs indicate the status of the computer, another black tape over them.
Good, now I can concentrate me on the software problems, and there are plenty of them as usual.
---