Project:
HEQ5 as portable mount
---
Contents:
Related projects:
Note:
I take no responsibility or liability for what are written here, you use the information on your own risk!
---
8: Setup GPS NMEA
When not access to internet it's possible to to use the smart phone's time and location. Then you use the driver GPS NMEA (National Marine Electronics Association) for this, here are instructions:
More about GPS NMEA Indi driver:
More about NMEA:
Note:
I don't use GPS NMEA anymore since I got the GPSD and my GPS dongle to work, much better for my situation.
---
Setup Share GPS app:
I installed the recommended app "Share GPS" in my smartphone. There is a need to setup some parameters, it follows here. This is the setup when connected to the local network.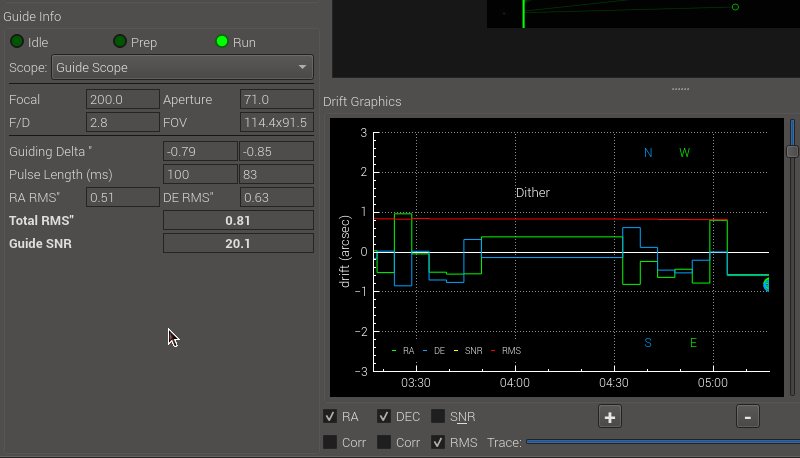 From the upper right three dots menu you find this, the setup menu. Most important is to check "create NMEA". I also tried to increase the GPS timer, but caused time out, left it to 1 second.
---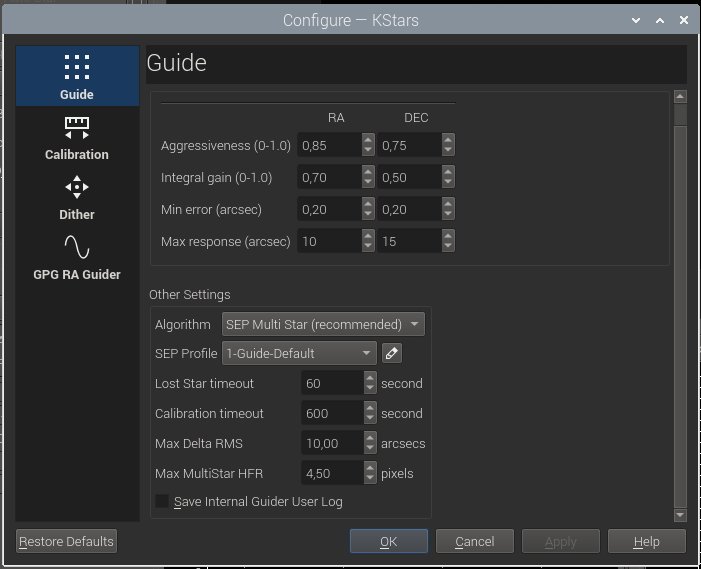 Add a new connection. Set data type to NMEA. Use TCP/IP. Set a name. Click Next.
---
Write down the port number, you set the same number in the INDI driver later.
---
Hold down on the GPS Lars (your name) for a while and this menu pops up. Click Connect.
---
Share GPS stay in listening mode until INDI ask for a connection (or some other).
---
Changes to metric standards by hold down on the numbers. Have a free view for the GPS dongle towards the satellites and soon the location and time update. You only need to do this once you start up the Raspberry.
---
Setup of Indi driver GPS NMEA:
Power on the Raspberry and start KStars and have Ekos open.
Select the GPS MNEA driver, if you had GPSD earlier, replace it with this.
---
Don't forget to save the profile, if you often change between two setups you can save them under two different profiles.
---
In your router you should be able to find your smartphone at some IP address. Set that IP address here and the port number you got from the smartphone at the setup above.
---
Don't forget to save your changes under the options menu.
---
Connect, time and location data shall show up, if not, check your smartphone, it shall display a "Connected" signal. I got some trouble that it makes timeouts sometimes. By changing the period to zero or 1 second I got it better.
---
Smartphone Connection window. The "Connector" signal has light up and indicate someone is in contact, in this case my Raspberry. The app Share GPS transmit the GPS time and location data to Raspberry and KStars.
Later I have to change some details when the Raspberry act as a hot spot and is set to a server.
Many thanks to my friend who solved a lot of setup problems !
---