Project:
HEQ5 as portable mount
---
Contents:
Related projects:
Note:
I take no responsibility or liability for what are written here, you use the information on your own risk!
---
2: EQDIRECT from D-sub to RJ45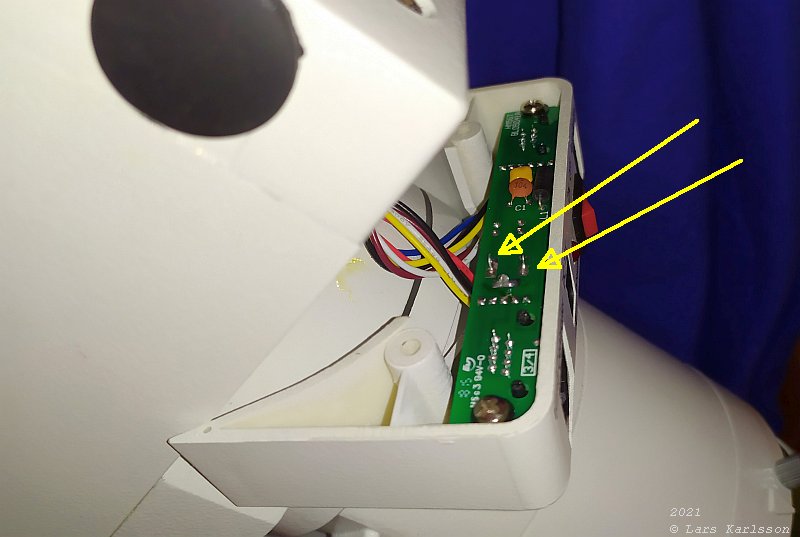 This is the connector that is different from the EQ6 mount. It's a telephone / internet plug, a RJ45 eight pin connector. The EQ6 mount has a 9-pol D-sub connector.
I followed this instruction how to connect the cable:
---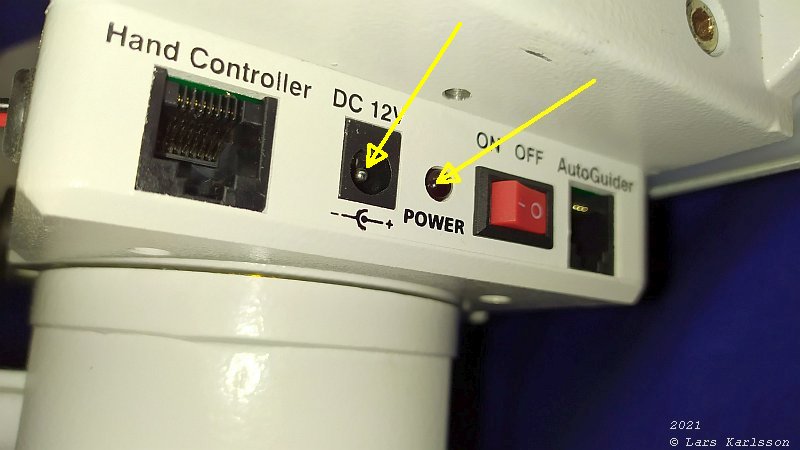 I had one RJ45 cable with a broken contact. I can use the working end of it and connect to the EQDIRECT cable I already have but with wrong contact, the 9-pol D-sub which EQ6 mount use.
---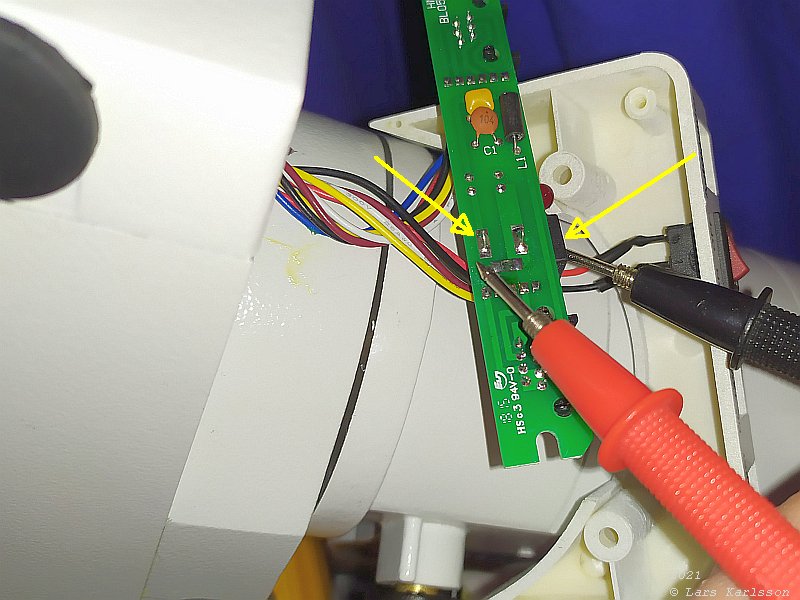 First I check that the plug on the cable is mechanically correct.
---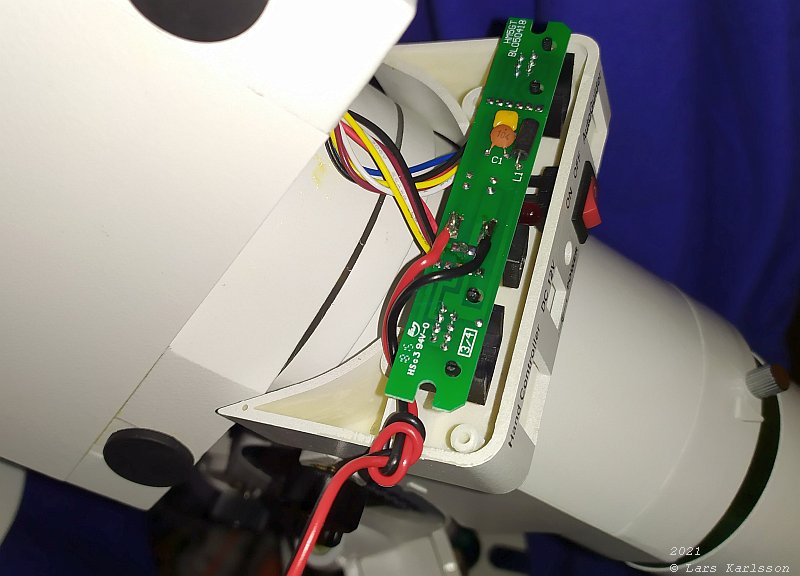 The network cable is a bit stiff and I cut it short.
---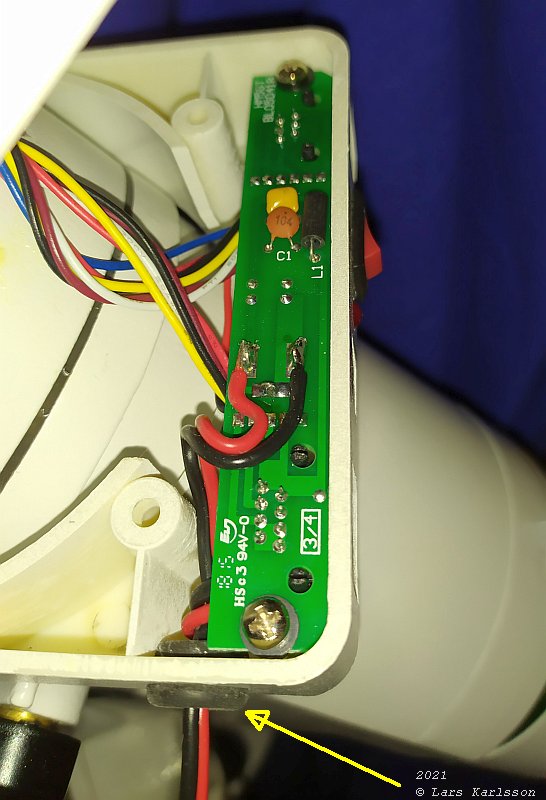 The old EQDIRECT cable I already have is an USB to 9-pol D-sub cable, this is the connector that I have to replace. On the other end it's USB terminal with built-in FTDI chip.
---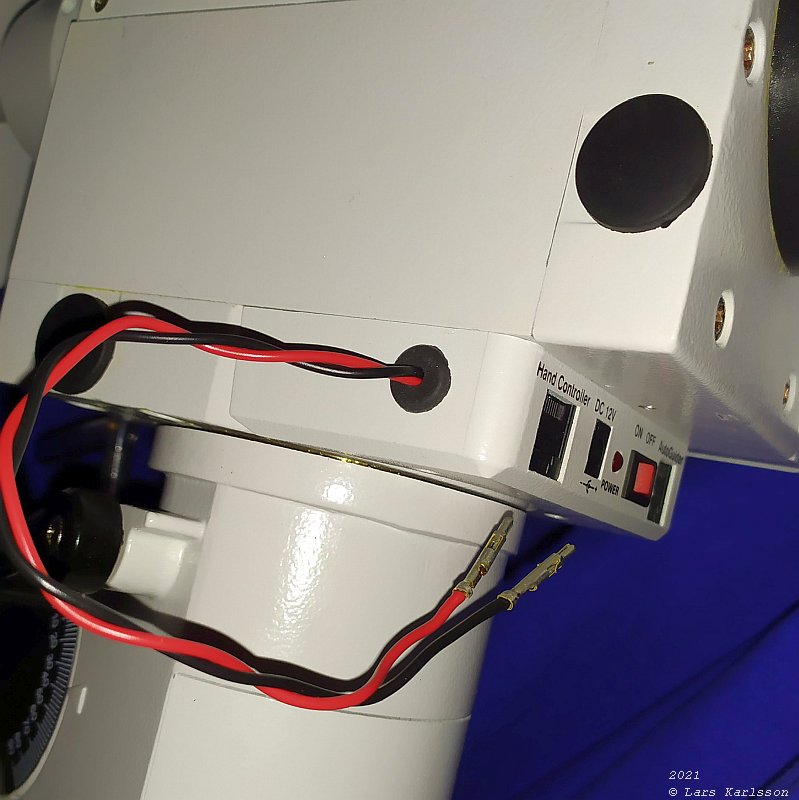 I open the enclosure, there are only three cables in there:
Green wire, RX connected to pin 6.
White wire, TX connected to pin 9.
Black wire, it's the common ground connected to pin 4 and 5.
RX is the receiver and TX is the transmitter cable.
According to the instructions above I should have a 12 Volt wire also, but there is no one here, I don't see what need it can be of it either. The chip must take the 5-volt power from the USB connector.
The pin layout of 9-pol D-sub:
Note:
The function of each pin is different in this case.
---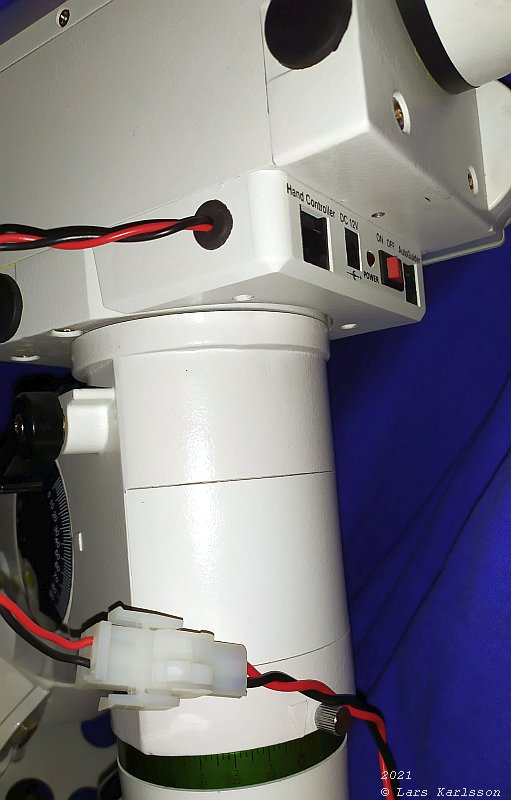 Now I only have to connect cables to each other. Follow the first link and this how to connect them.
RJ45 pin layout:
Note:
The colors of the cables can be different.
---
I install a short bit of shrink tube on each wire and a big one around the whole cable. Important to not heat the shrink tube when soldering the cable. I try to protect it from heat with the crocodile clamp.
---
Second wire soldered.
---
The wire I don't use I keep, put a shrink tube on top of each to not make any short cut between them.
---
The outer shrink tube shrinked and the cable is finished.
I bought this cable from a friend who had lot of problem with the communication over it, and another friend to me made this cable. We are not sure what caused this problem, if I also get in trouble I found this link that will be of great help:
---
I took apart the USB contact to see what's inside.
With Windows system this driver is recommended for this cable, it has the FTDI chip:
---