3D Printing:
My first 3D printer, assembling and setup
---
Contents:
Note:
I take no responsibility or liability for what are written here, you use the information at your own risk!
---
6, Installing electric devices and cables:
Installing the power supply: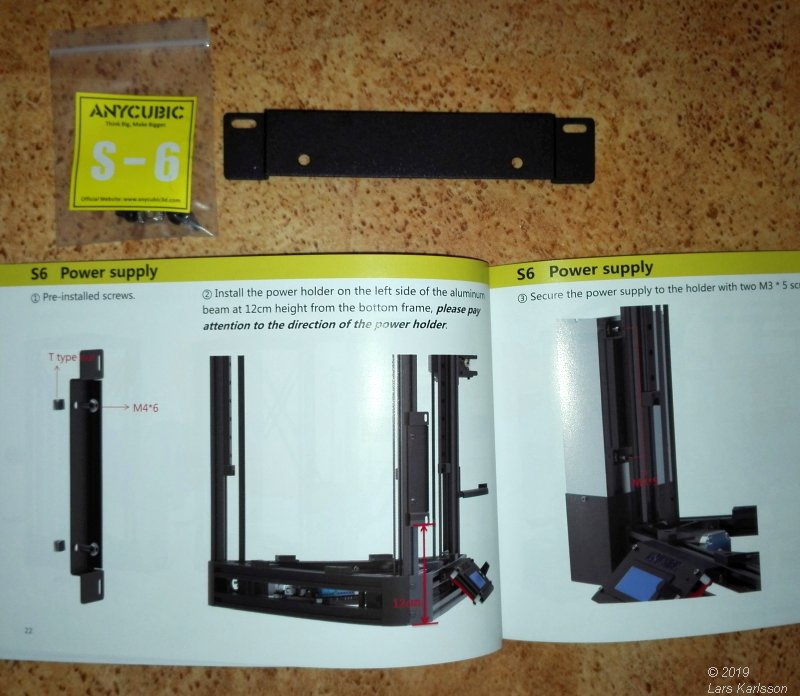 The power supply is mounted on one of the rails with this bracket.
---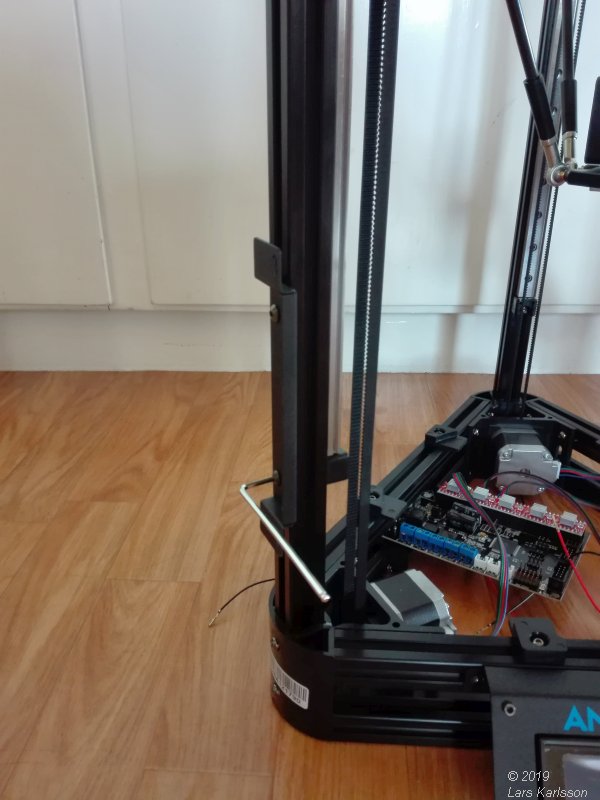 Adjust the lower end of the power supply holder to sit about 12 cm above the table.
---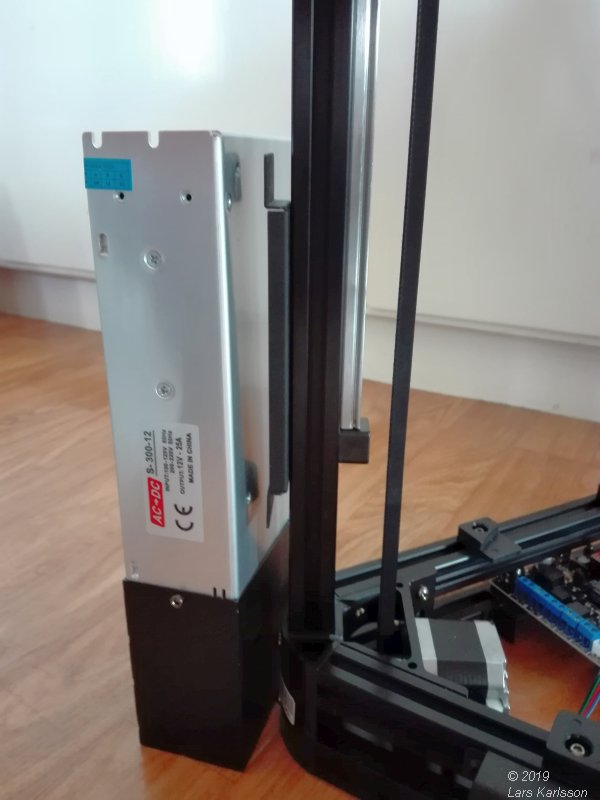 When installing the power supply, check the distance to the table, I have about 5 mm.
---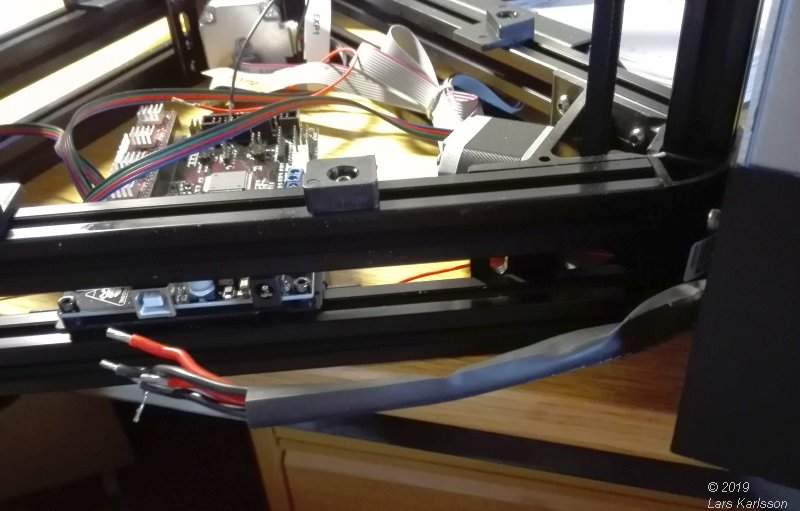 The low voltage cable from the power supply. 12 Volt and 25 Ampere.
---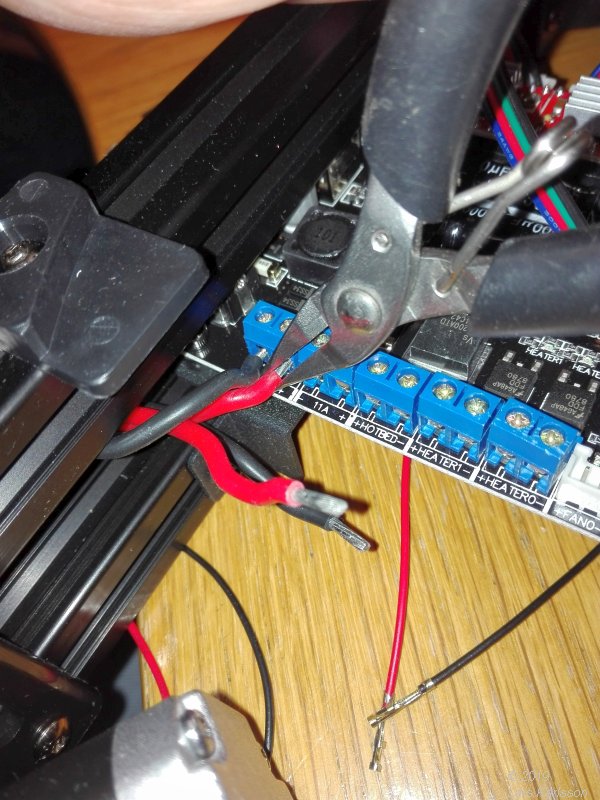 The cable was thick and difficult to put in the tiny connector. Note, you should not have the circuit board installed like this when installing the cables. Loosen it from the frame, less risk to bend and crack it when installing the cables.
---
Connecting the wires: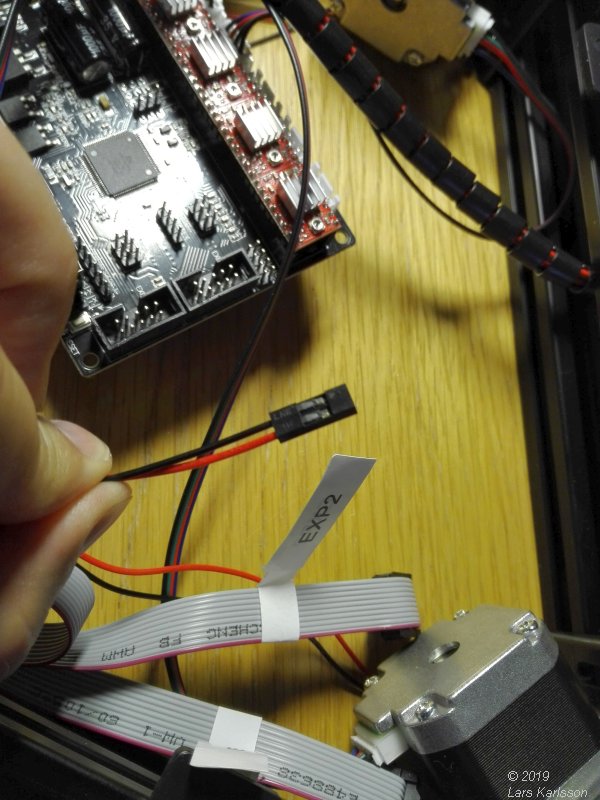 You have to install the black holder on the cables from the limit switches.
---
Installing the filament holder: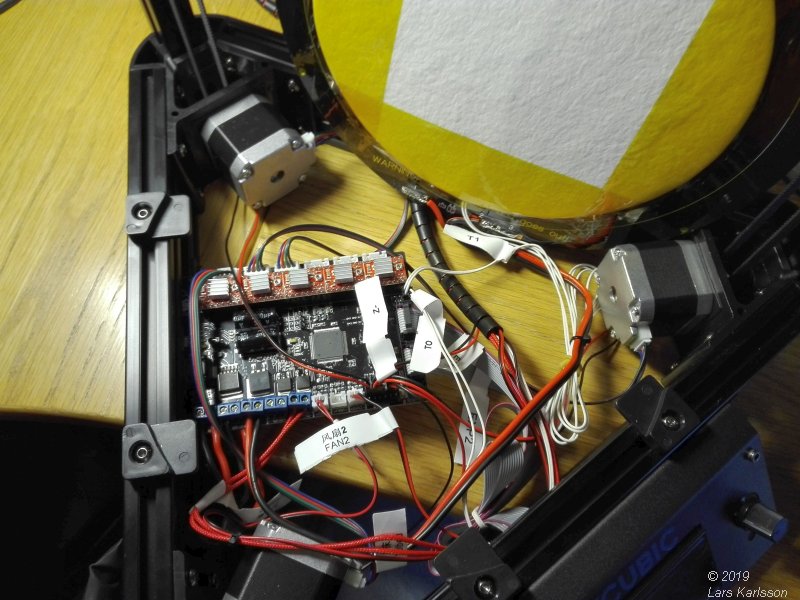 Keep the cables away from the heated board, it's hot and can damage the cables. Stripe them up.
---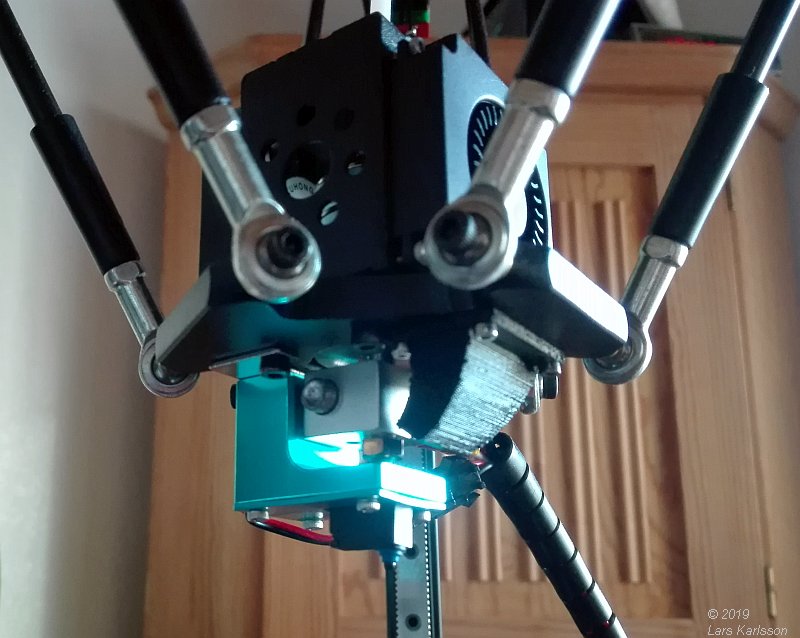 This is the calibration sensor, the blue part is hold in place by a magnet. Only used during the calibrations process, after that you take it away, don't forget that ! Check that the cables have some distance from the hot nozzle.
---