3D Printing:
My first 3D printer, assembling and setup
---
Contents:
Note:
I take no responsibility or liability for what are written here, you use the information at your own risk!
---
4, Installing the timing belts: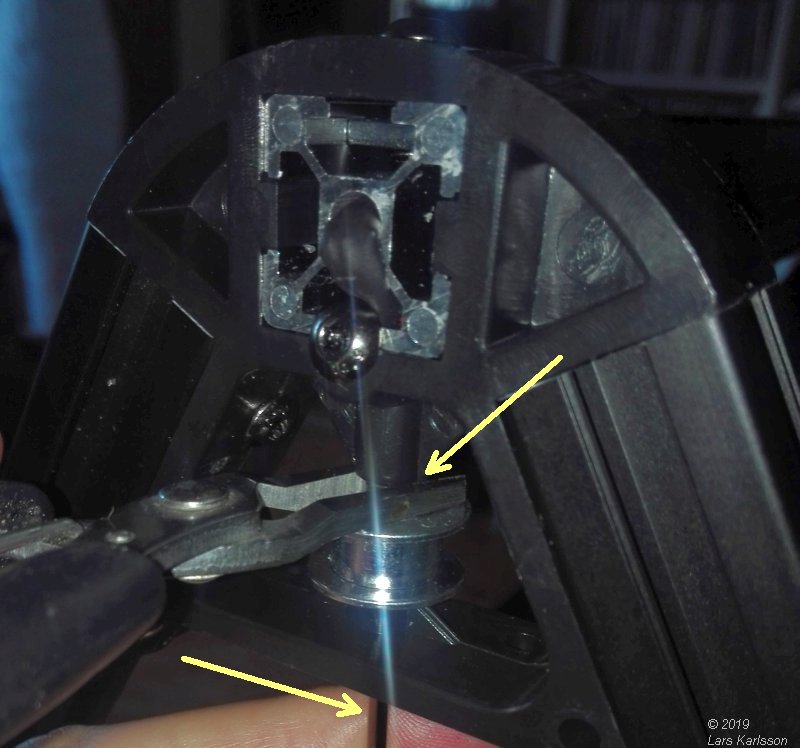 I needed to adjust the upper free rolling pulley. Then I noticed it was loose. When I examining the construction I see that the nut can rotate when the pulley rotate, in one direction it get high friction and at the other direction it come loose.
---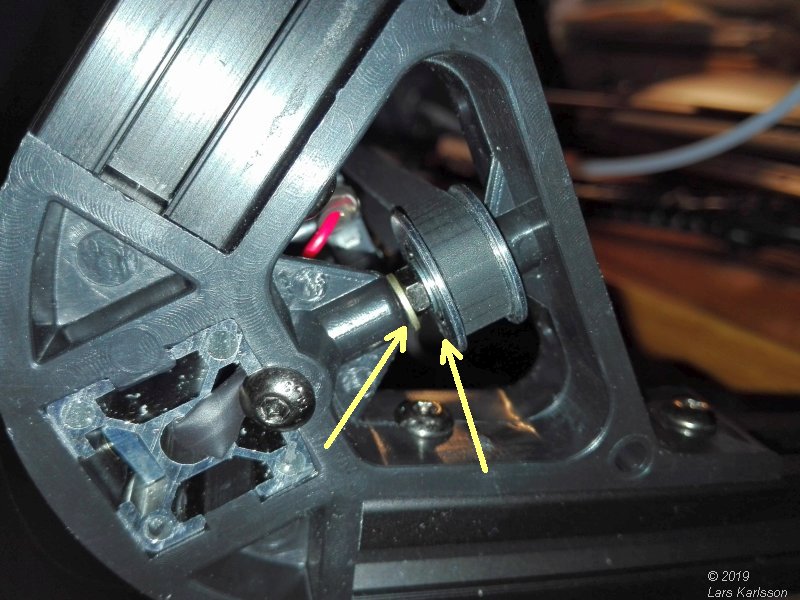 This is what I did, placed two washers on each side of the nut. Maybe even better had been to put two nuts and lock them against each other.
---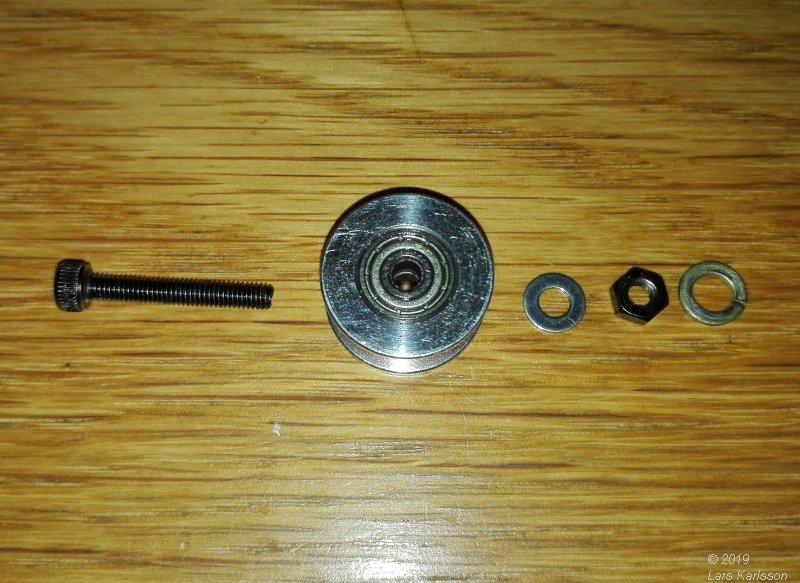 Close up of the order the different items is placed.
---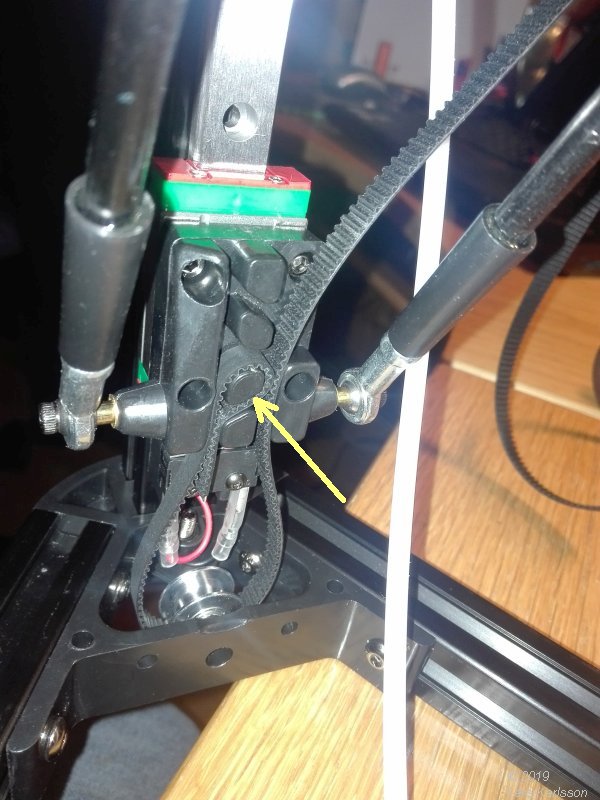 Installing the timing belt. See how it locks around the stud.
---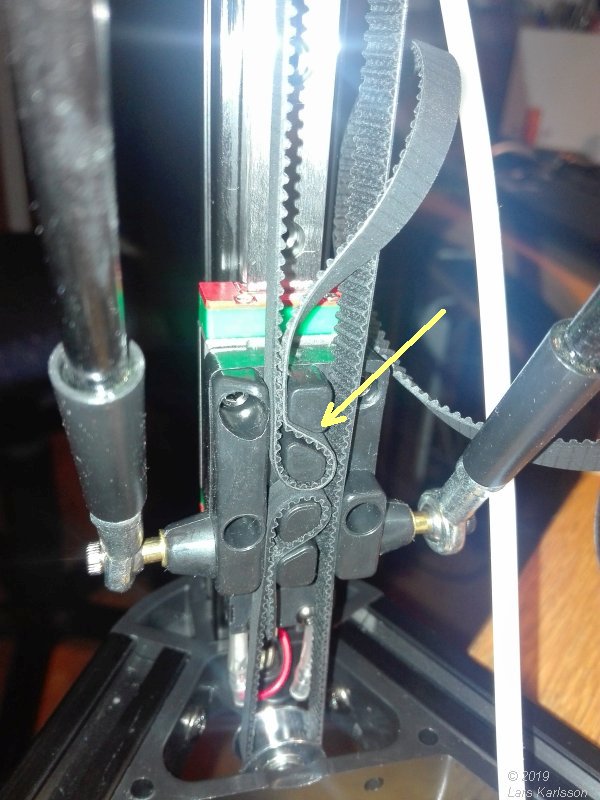 The free end wrap around the pulley of the stepper motor and back, in the bottom the free rolling pulley. I'm not sure how hard the tension of the belt shall be, I have to try it out. Too low and there will be backlash and too tense it cause high friction.
---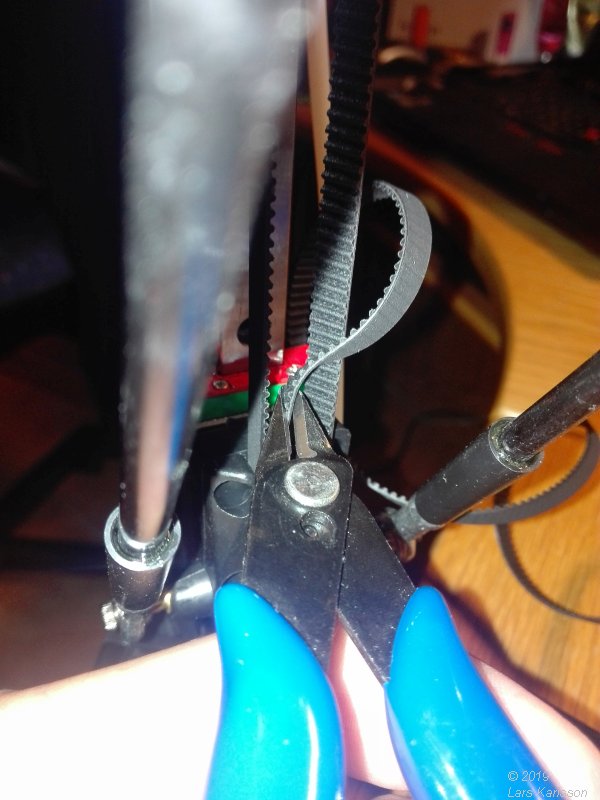 Cut off the timing belt, this timing belt are for all three axis, divide don't cut them too short.
---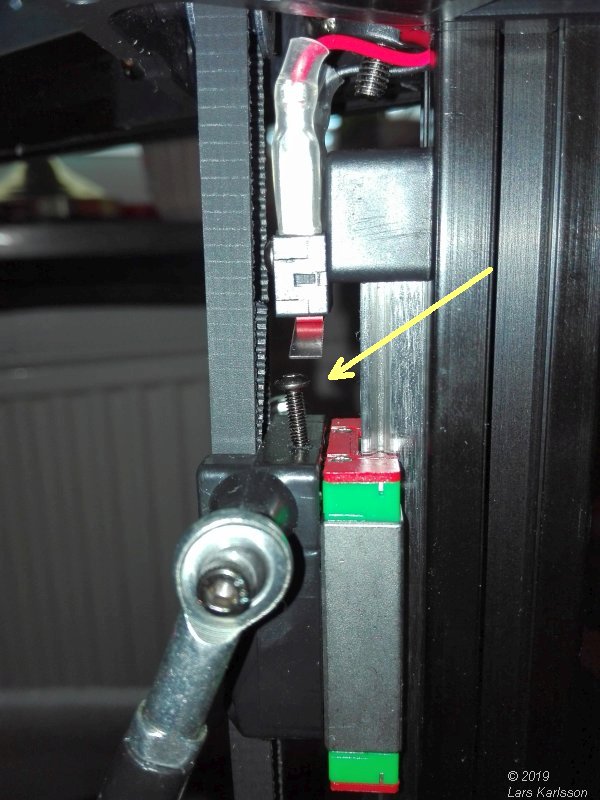 Another thing I noticed that was not perfect, the limit screw is at an angle. Maybe it work as it is, otherwise I have to adjust this.
---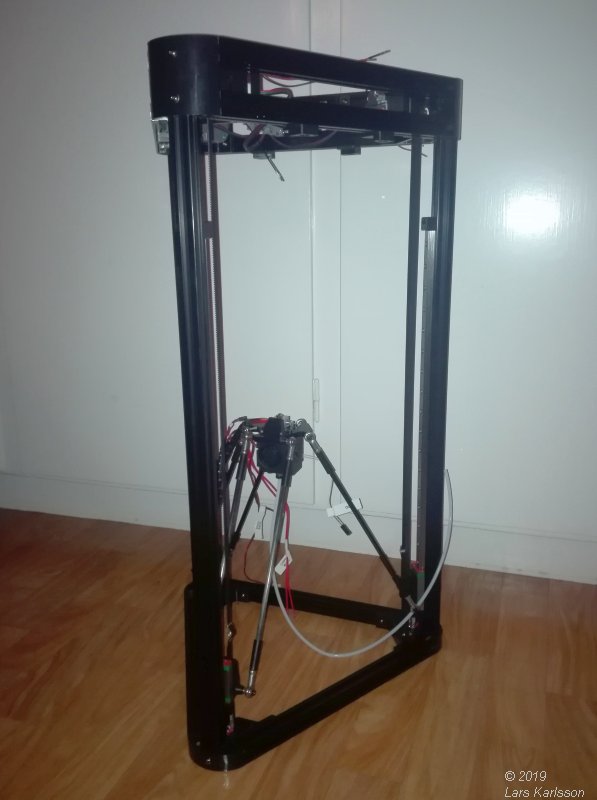 The chassis upside down, checking that everything is ok. If you force the stepper motors to rotate they act as alternators, it could destroy the electronics if too high speed. My stepper motors were already connected to the driver board, I disconnected them.
---