My travel in Europe:
By boat and bus in Northern Croatia, 2022
---
Content:
---
Planning for a round trip in Northern Croatia:
After we had come home from Germany we have started drawing plans for our next trip. It's autumn now and little colder, we can then go more South in Europe.
---
Earlier in 2012:
In 2012 I visited Croatia and it was a very positive experience. I don't mind to visit the country once more. In 2012 we visited Podgora, at the coast a bit South of Split.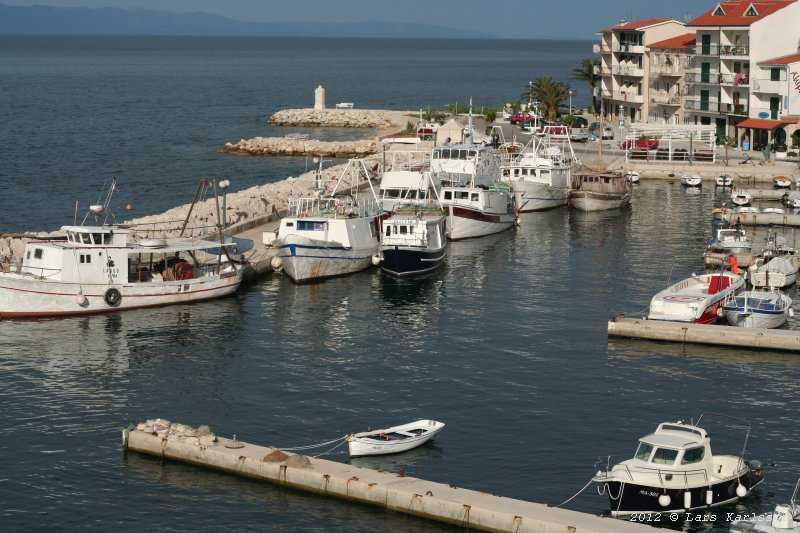 From my first visit in Croatia, the small coast village Podgora.
We landed in Split and a transfer bus took us to Podgora. We had our hotel at the harbour with a sea view. That was in 2012.
---
Today 2022:
Now we want to visit the Northern part of Croatia where all the ancient buildings are. We haven't decided where to land, could be Rijeka or Zadar or a start and stop at different places. We decide that later:
Map over Northern Croatia:
More information about Croatia:
Croatia is a member of EU but has its own currency, the Kuna.
---
Google Map over Rijeka:
The last town we stay in is Rijeka because then we are close to the airport.
More information about Rijeka:
---
Astronomy related at Croatia:
And at last, are there anything astronomy related in Croatia that we can visit ?
Overview of Astronomy places:
It doesn't look very difficult for us to visit the observartories in Pula, Visnjan and Rijeka. The Starry village and Makarska Observatory we can take at next travel when we go for Dubrovnik.