My travels in Sweden:
A stop in the old village Röttle, 2007
---
On the roads near the lake Vättern
---
An exiting hotel, Gyllene Uttern
Me and my girlfriend was on the roads with a new car I just had bought, an Audi V8. It was late and we had to stay somewhere. We was in the direction North from Jönköping folling road along the Eastern side of the lake Vättern. I knew about a very exiting hotel at that place, the Gyllene Uttern hotel. It's built like an old castle but its not very old. I know my parents had visited this hotel many times, or I shall say the cafe at the hotel, that was in the 1950s.
More information about Gyllene Uttern at Wikipedia:
---
Waking up at the hotel Gyllene Uttern:
When we booked the hotel room we also included a breakfast. Here we have just entered the restaurant.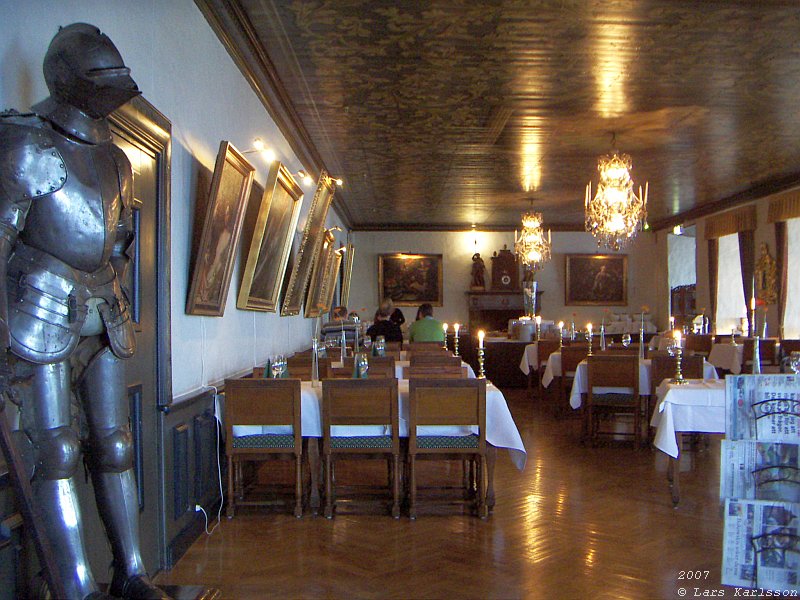 An armed knight guarded the restaurant. The environment here is fantastic.
---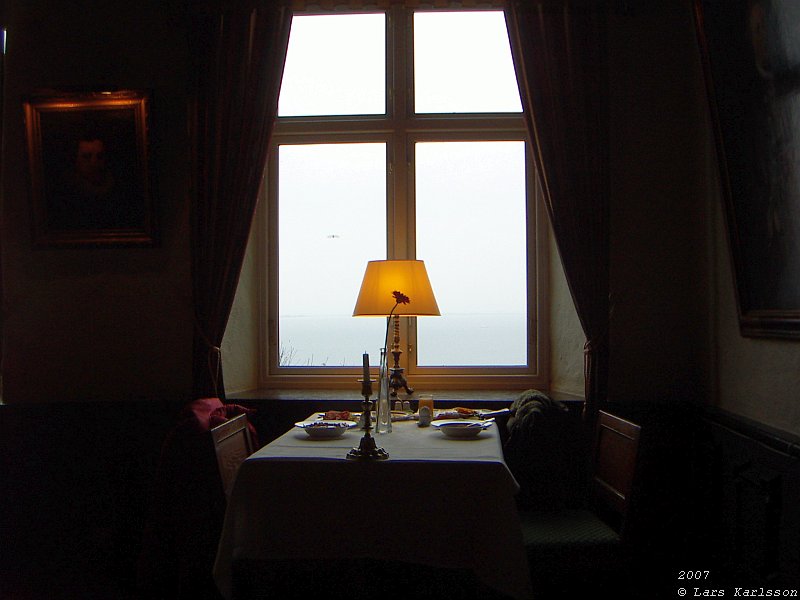 We got a table at the window and had a terrific view over the lake Vättern. Vättern is one of Sweden's biggest lakes.
---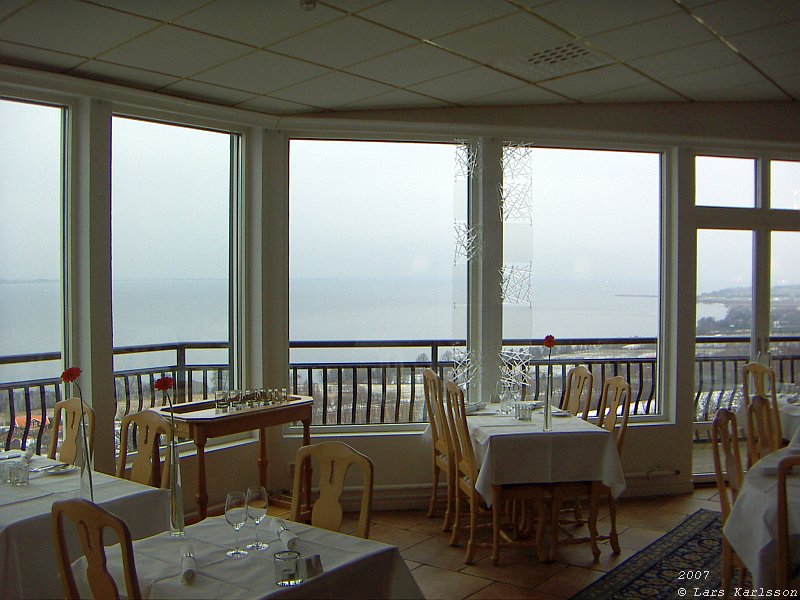 After the breakfast we walked around in the hotel and looked at all exiting things we found. We also asked if there was something interesting to see nearby, the young girl told us that there is an old village just around the corner of the hotel.
---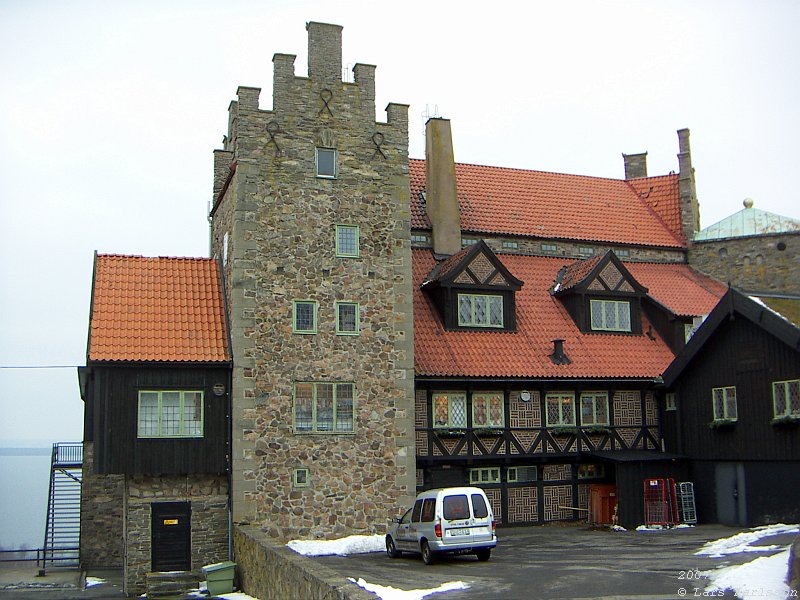 After we had checked out we starting to walk in the direction where it should be a walk path that we could follow to the village. The old village has the name Röttle, no place I have heard about earlier. An outside look of the hotel, built in early 1930s.
---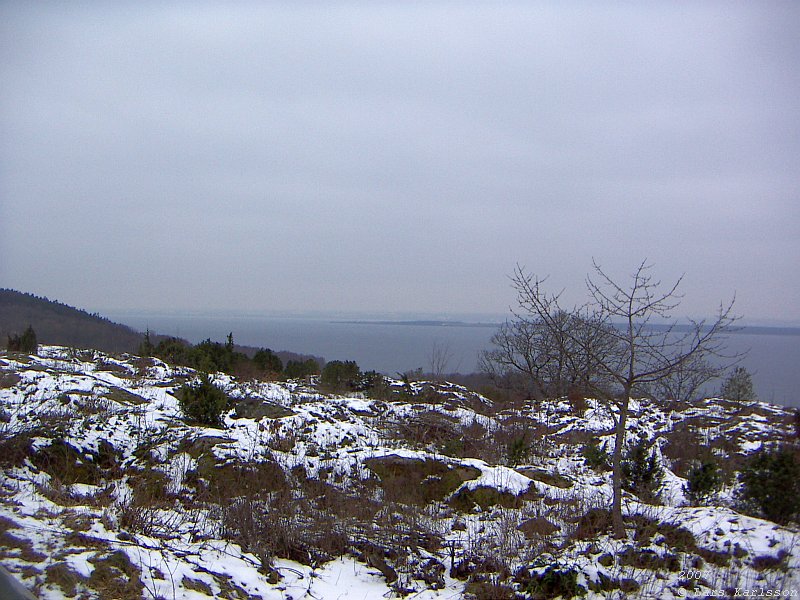 One more view over the lake Vättern, the island out there in the fog is Visingö. There are a lot of exiting Swedish history about this island. Read more here:
More info about Visingsö at Wikipedia:
---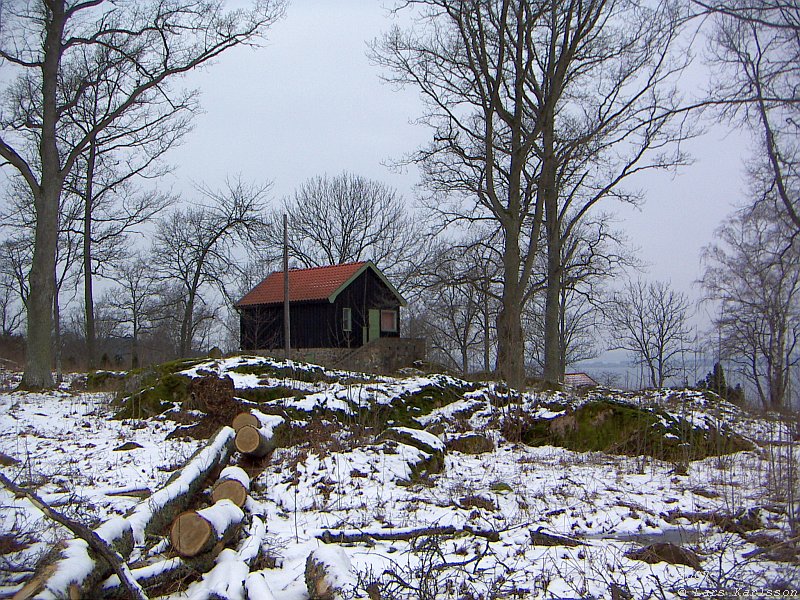 Red small wooden houses, maybe they belong to the hotel.
---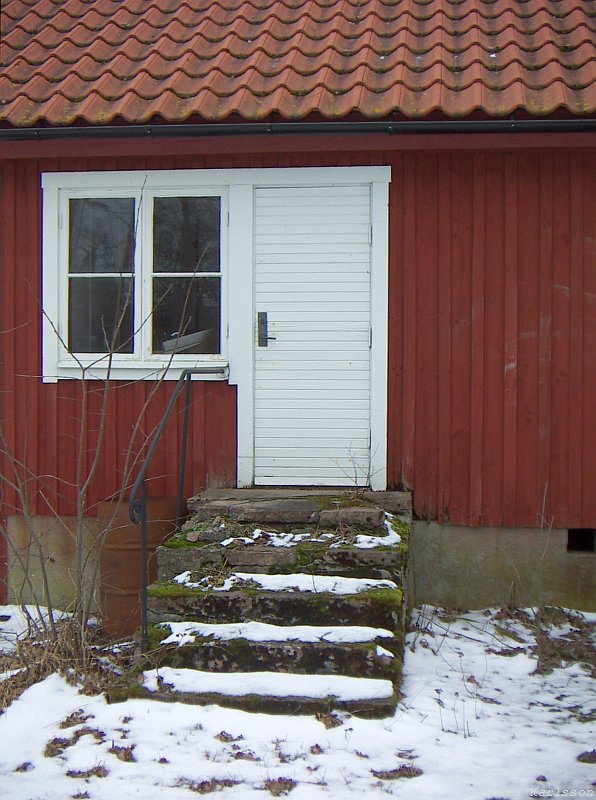 A closer look at one of the small cute houses.
---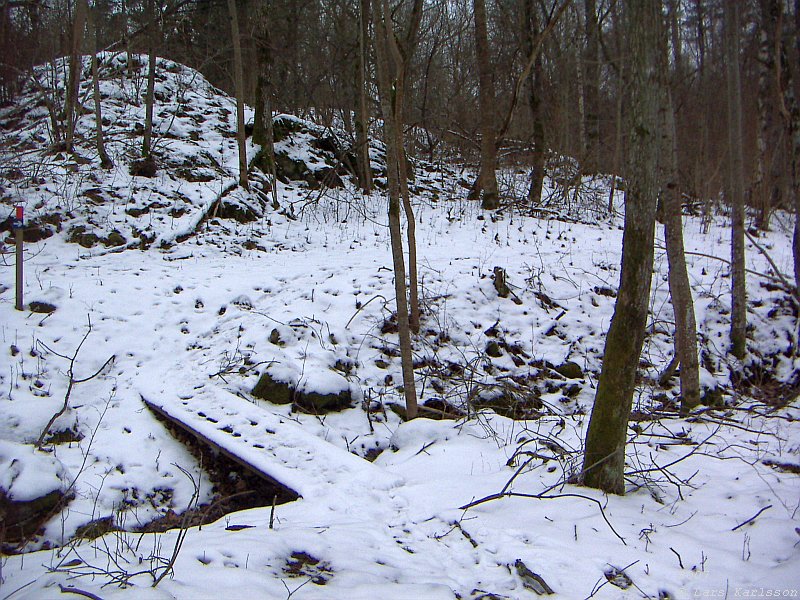 Here we have found the walk path down to the valley where the village Röttle is placed.
---
The map doesn't show the walk path we took through the forest and we didn't walk to Brahehus, we took the car.
---