My travels in Sweden:
A stop in the old village Röttle, 2007
---
On the roads near the lake Vättern
---
The old village Röttle, part I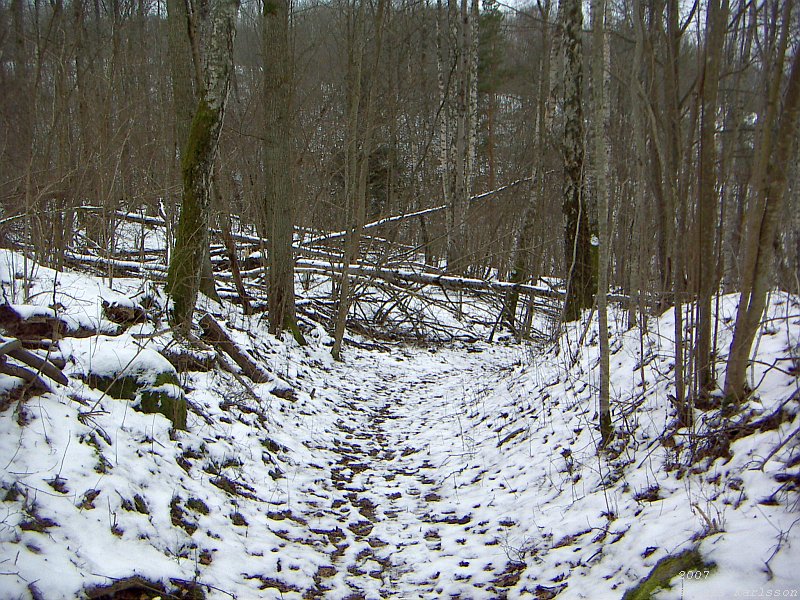 We started to follow the walk path down hills. This is in February and there is snow and slippery.
---
Rasmus Kvarn (Rasmus' Mill):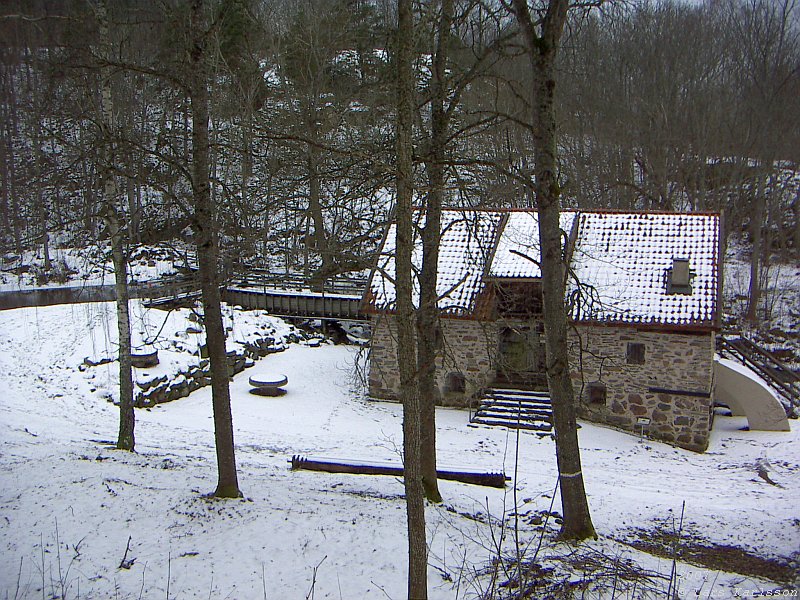 The first old house we see, it looks like a mill.
---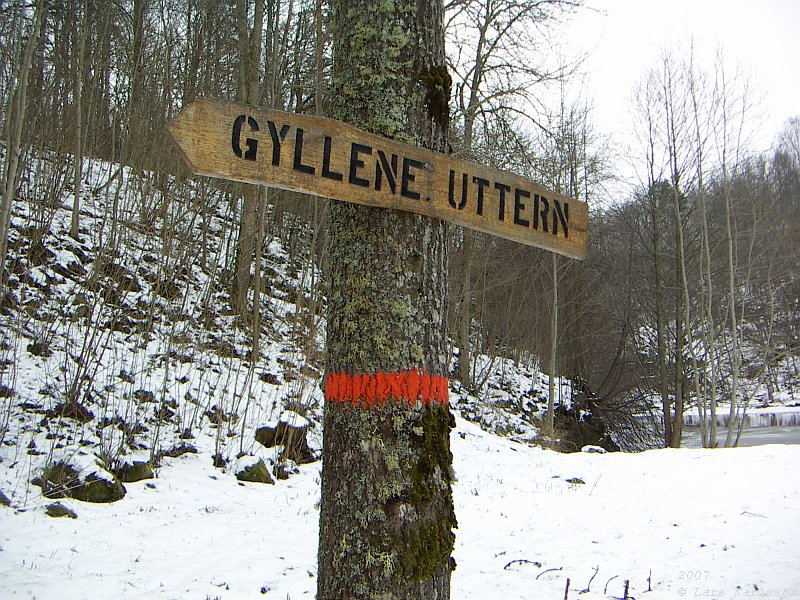 We pass a road sign that point back to our hotel.
---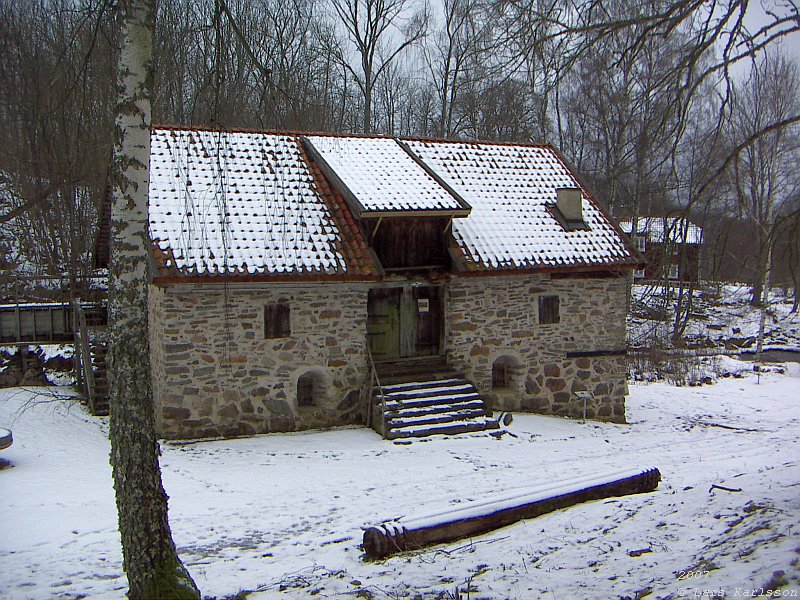 In front of the mill there is an axle on the ground, built of wood and reinforced by steel. We found a sign with information and could read that it was Per Brahe the Younger who bought this place 1641. He could then use the waterfalls and he started an industry here. From the beginning it was not a mill, it was a weapon factory.
---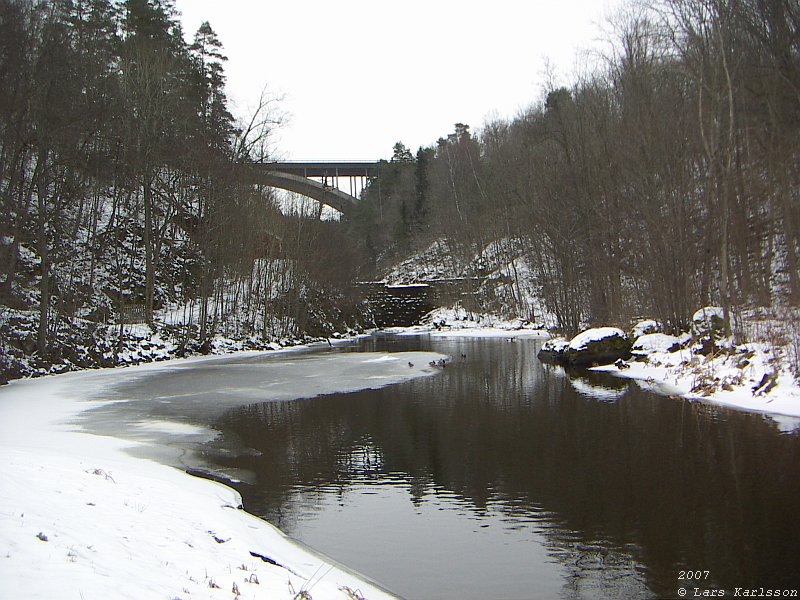 One of the dams with the E4 highway in background.
More info about Per Brahe the Younger at Wikipedia:
---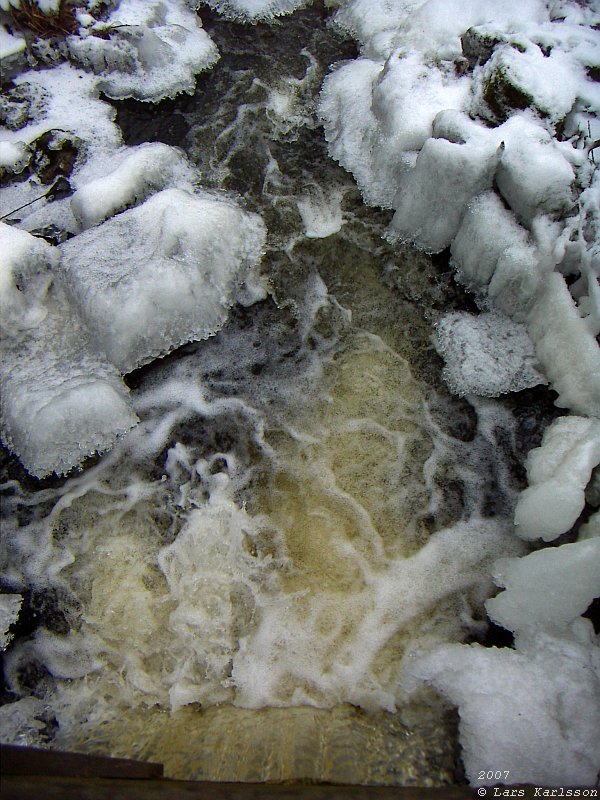 During daytime the ice is melting.
---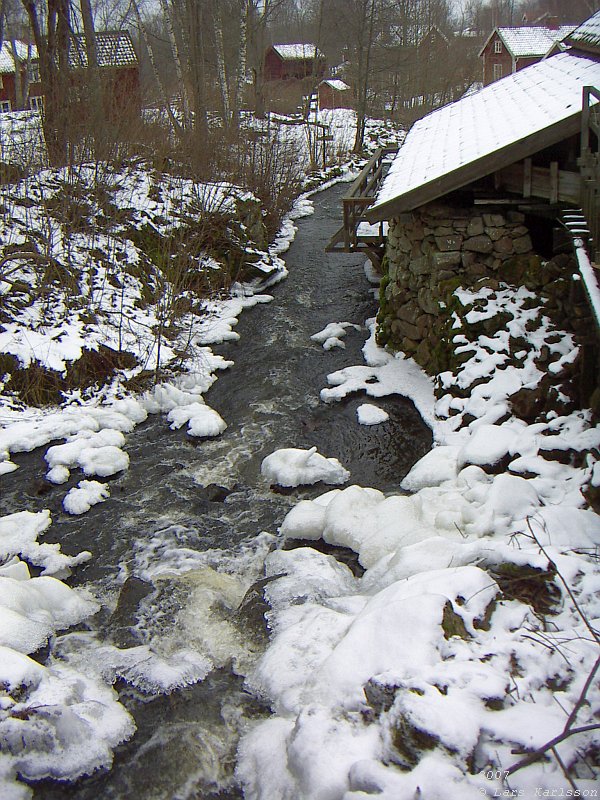 There are a lot of small factories along the river.
---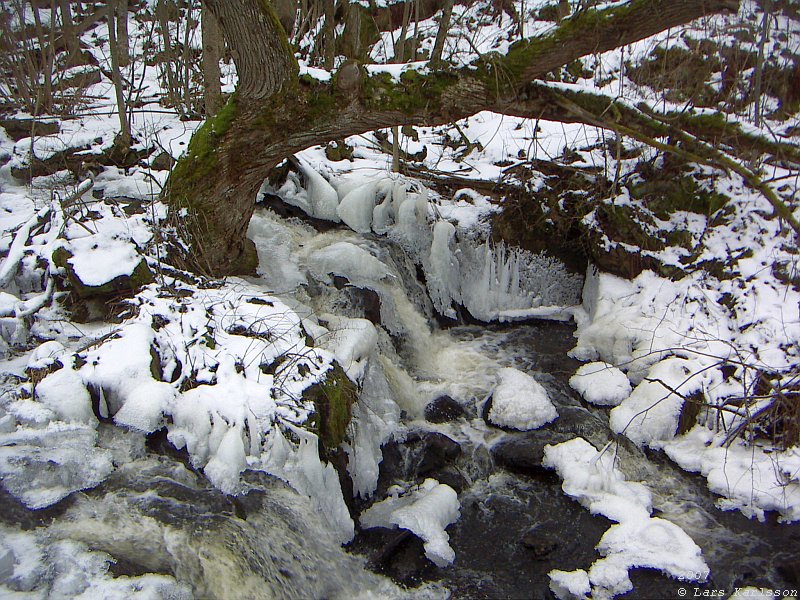 The ice form very beautiful shapes and the water when it flows by give a nice sound.
---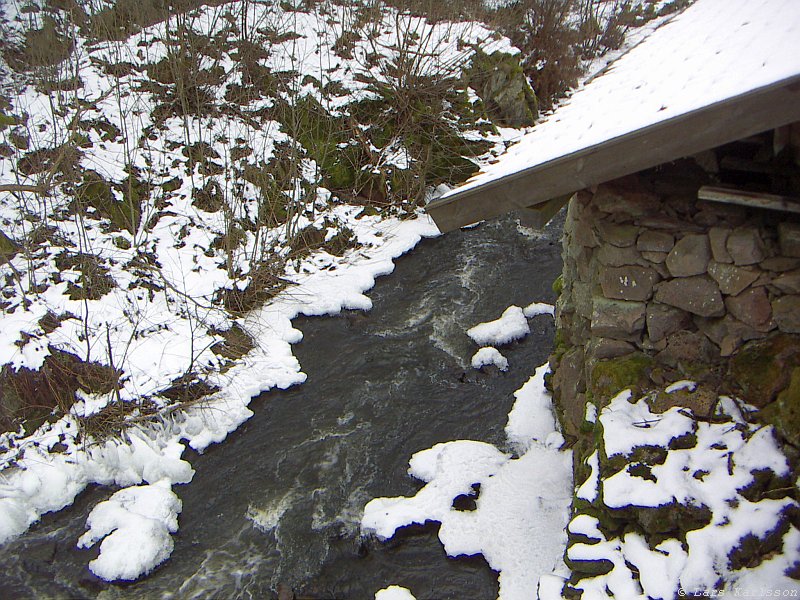 The water wheels is maybe inside the building or replaced by a more modern turbine.
---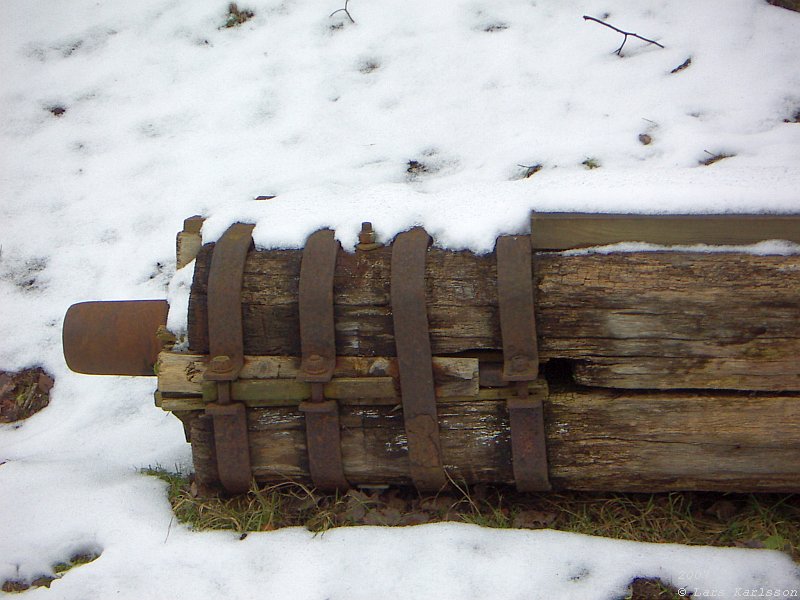 The steel reinforcement of the axle. That remind me about my grandfather Gustaf, he was a black smith.
---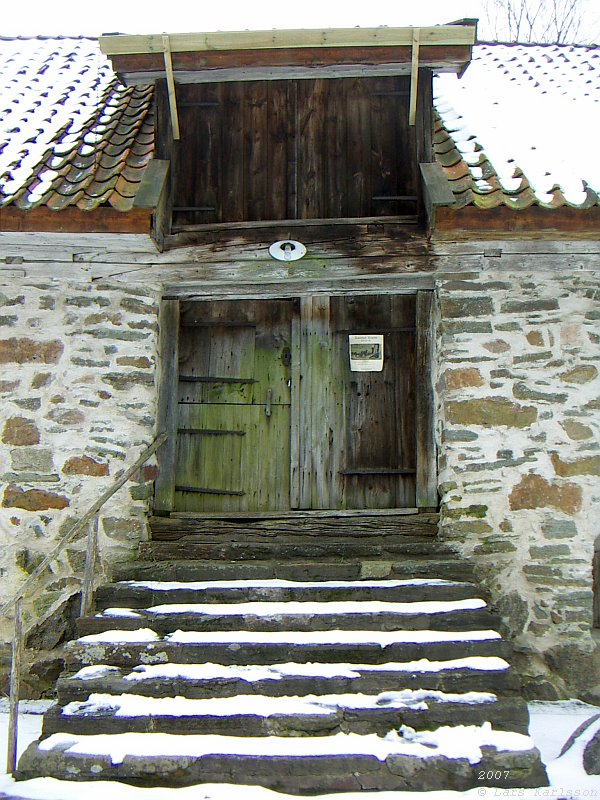 The stairs that lead up to the entrance door of the mill.
---
Brogården: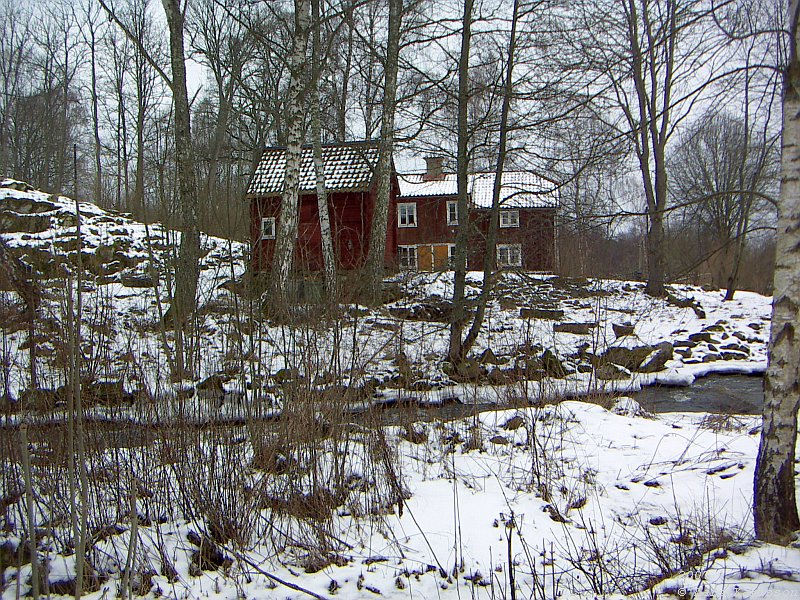 Surrounding houses, these looks bigger, maybe the boss lived here. To the right was a paper manufacture building, demolished nowadays and only the foundation left.
---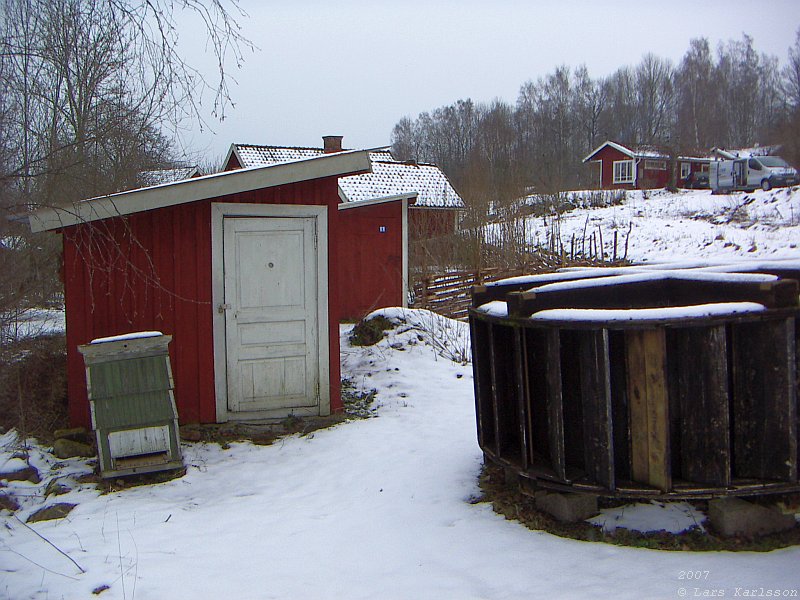 We follow the river downwards and found this water wheel on the ground.
---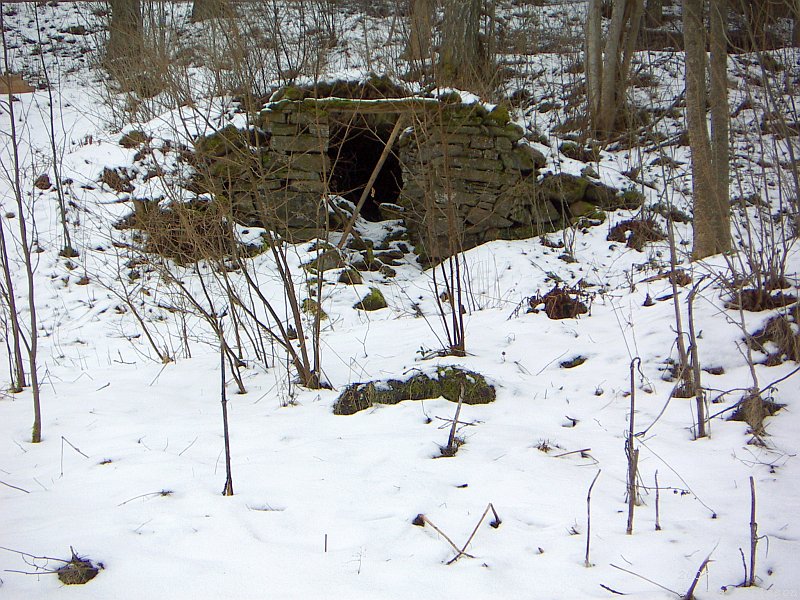 A earth basement, maybe they stored food here. On the signs we could also read that there is an oil store here.
---
Davidsonska Gården: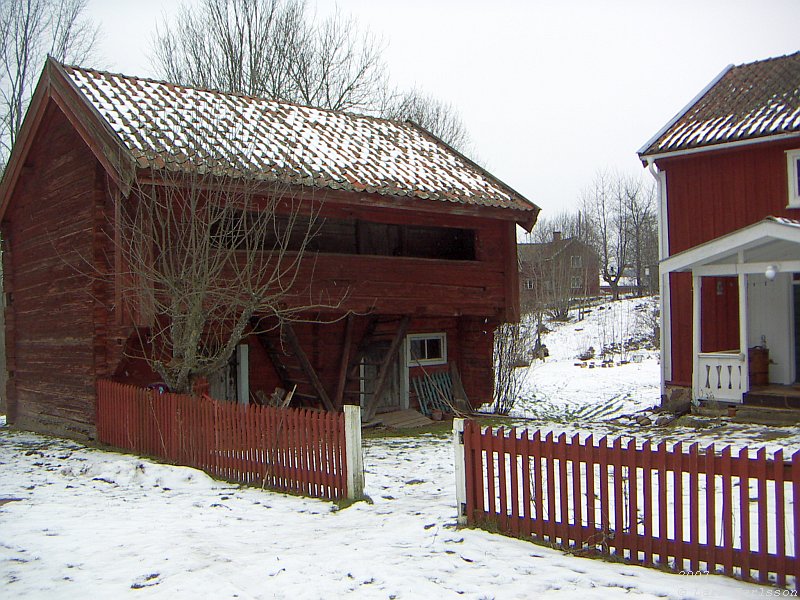 David's house. Built like the houses we have in Dalarna, 500 km North.
---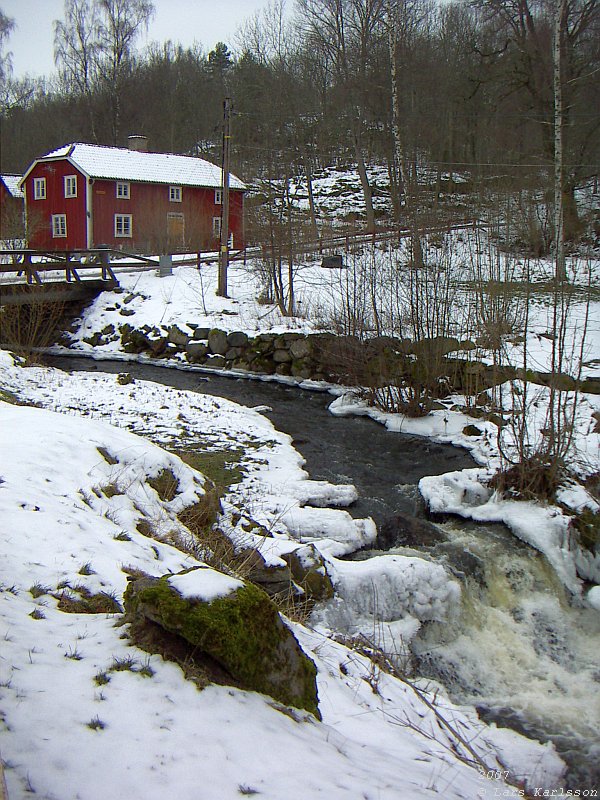 There are a lot of foundations after old buildings along the river.
---
Jerusalemskvarnen (Jerusalem's Mill):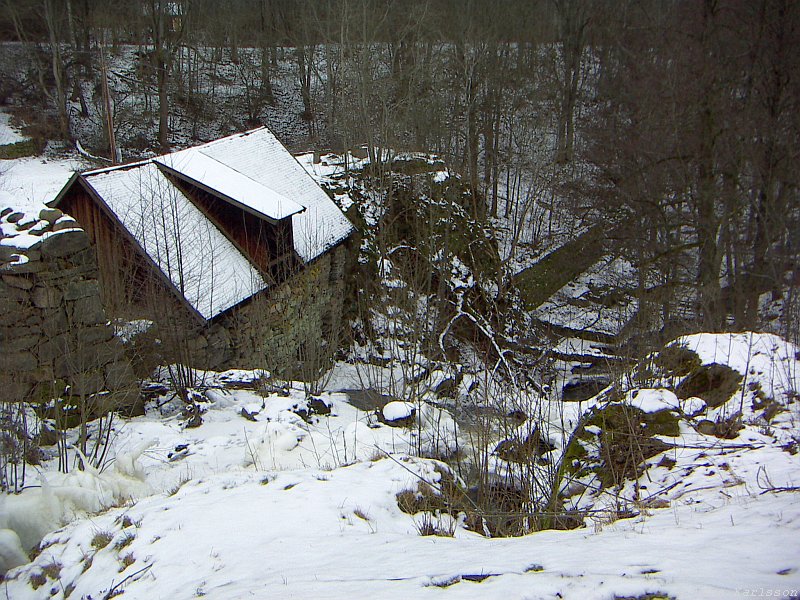 Here is the waterfall very steep and deep.
---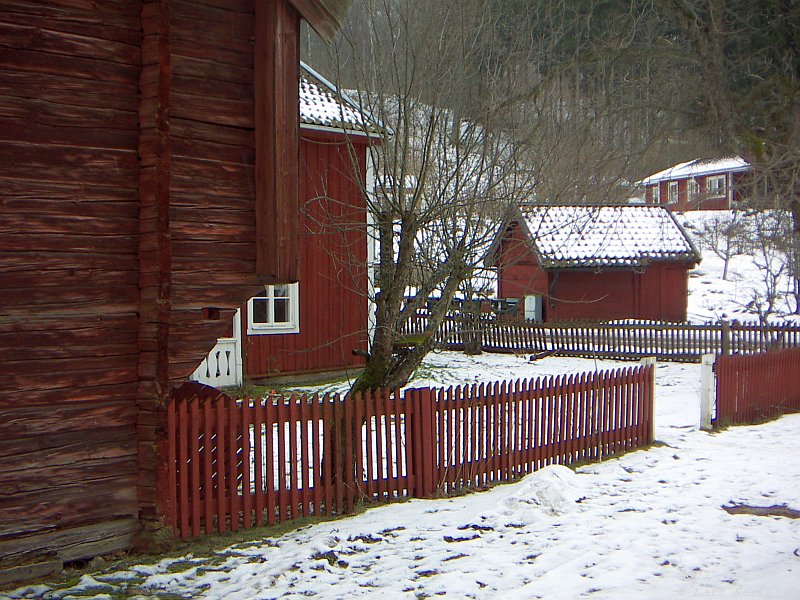 ---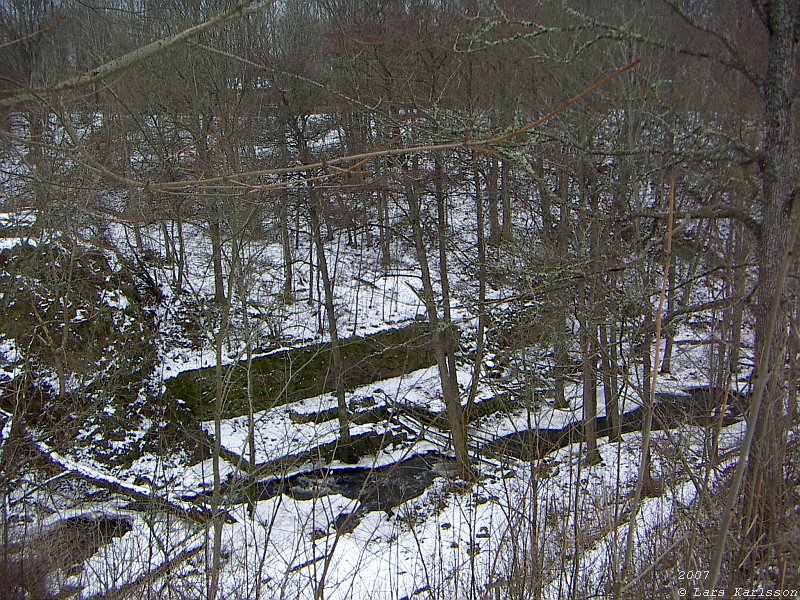 Downside of the big waterfall.
---