My travels in Sweden:
A stop in the old village Röttle, 2007
---
On the roads near the lake Vättern
---
The ruin Brahehus
We took the car and drove North ten kilometers and stopped at the ruin Brahehus.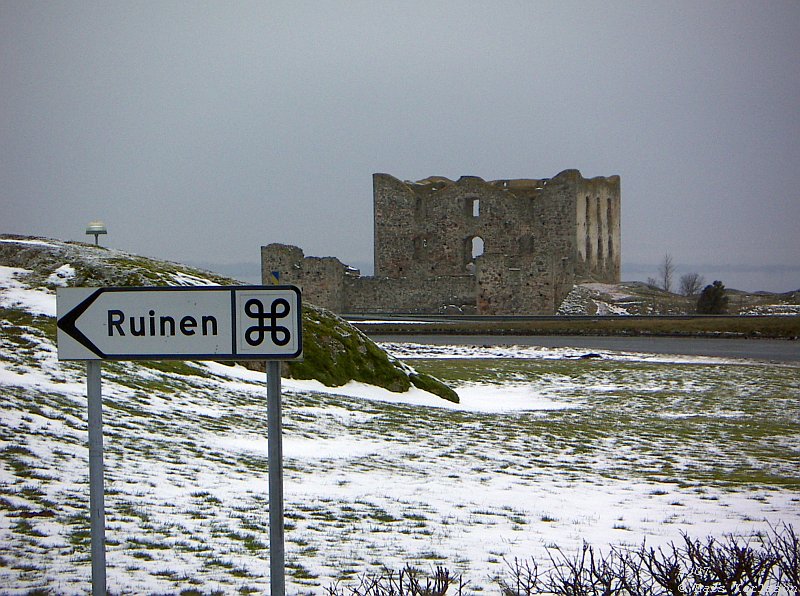 The same Per Brahe who built the weapon factory at Röttle also built this castle.
---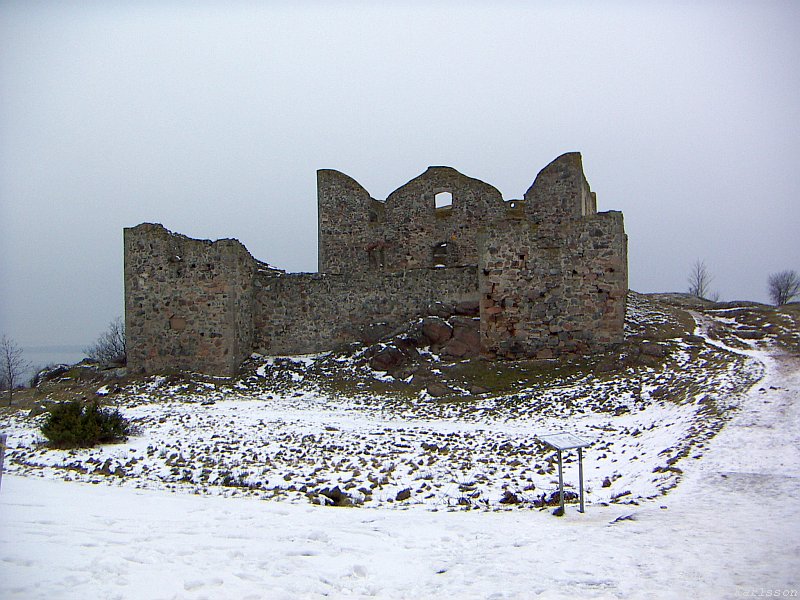 They started to built it 1637 and it took many years to get it finsihed.
---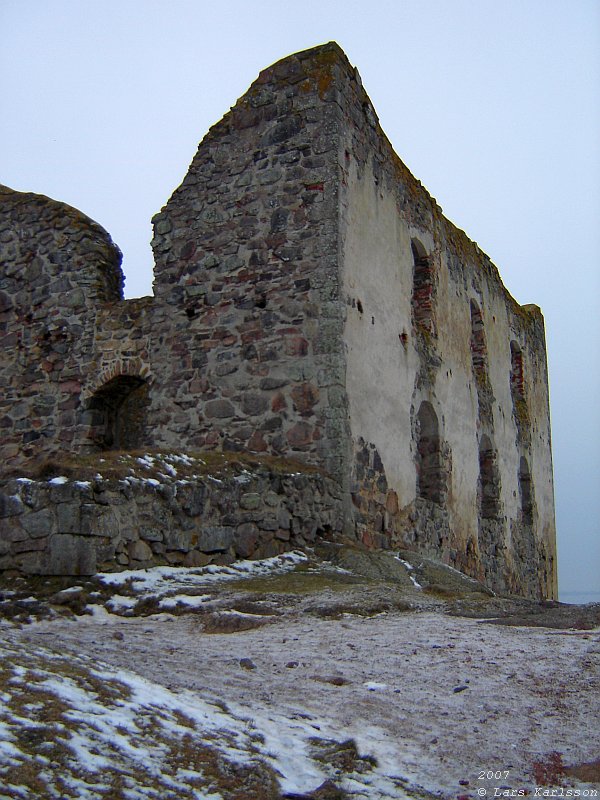 1708 it was burnt down by accident.
---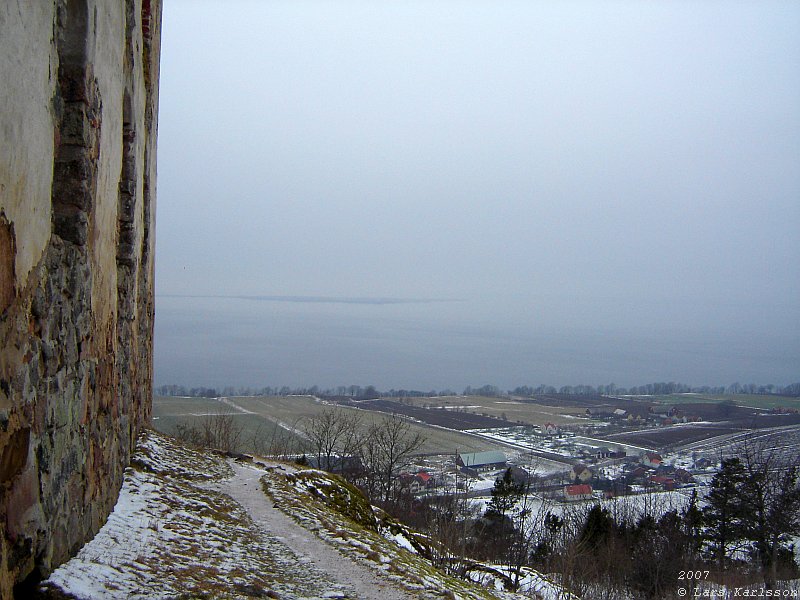 The view up here is fabulous, once again it's the lake Vättern we see.
---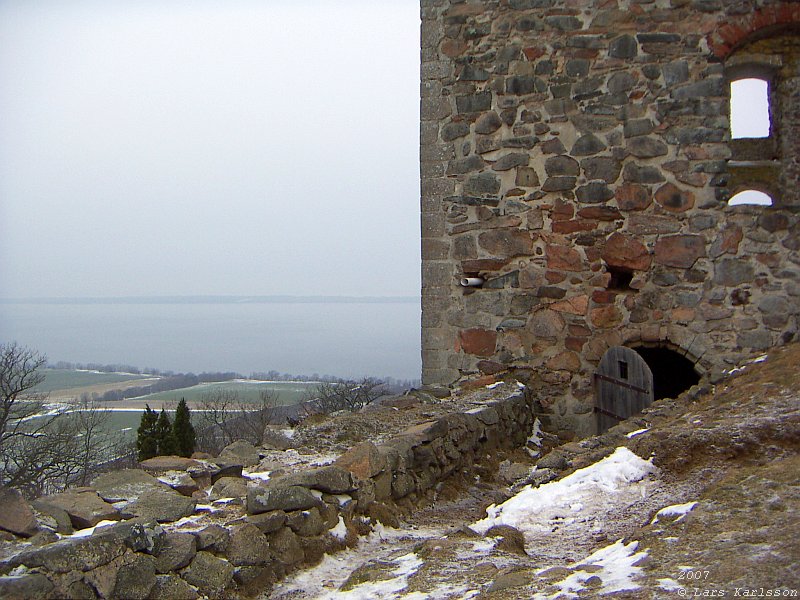 Down there to the left is the famous city Gränna.
---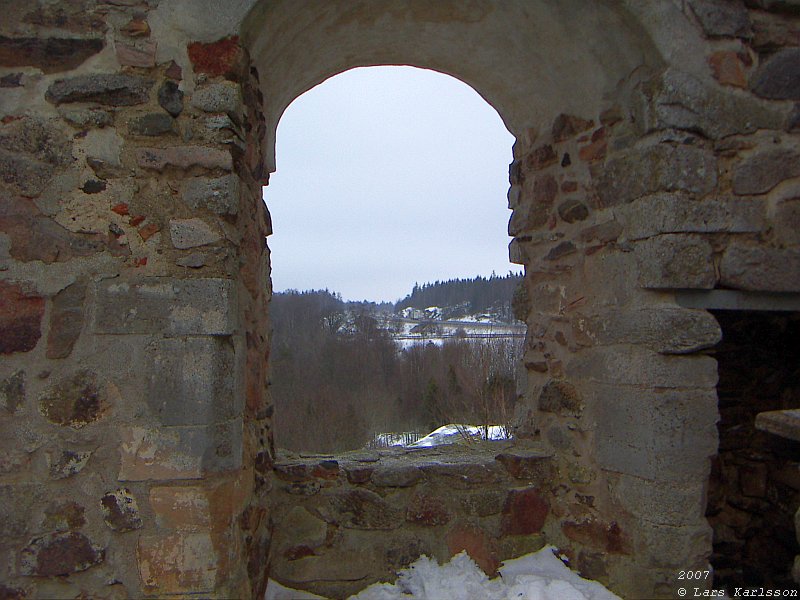 It's cold and windy here and we didn't stay for a long time.
---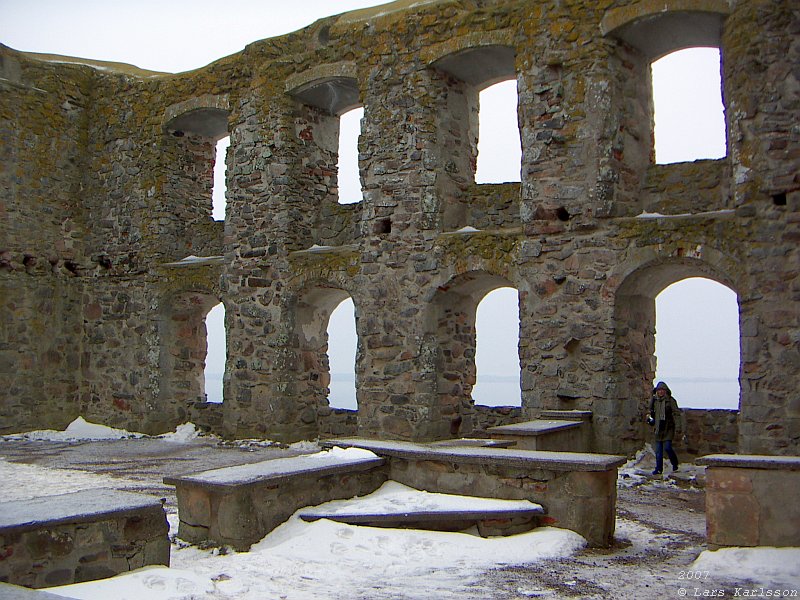 An impressive house.
More info about Brahehus at Wikipedia:
---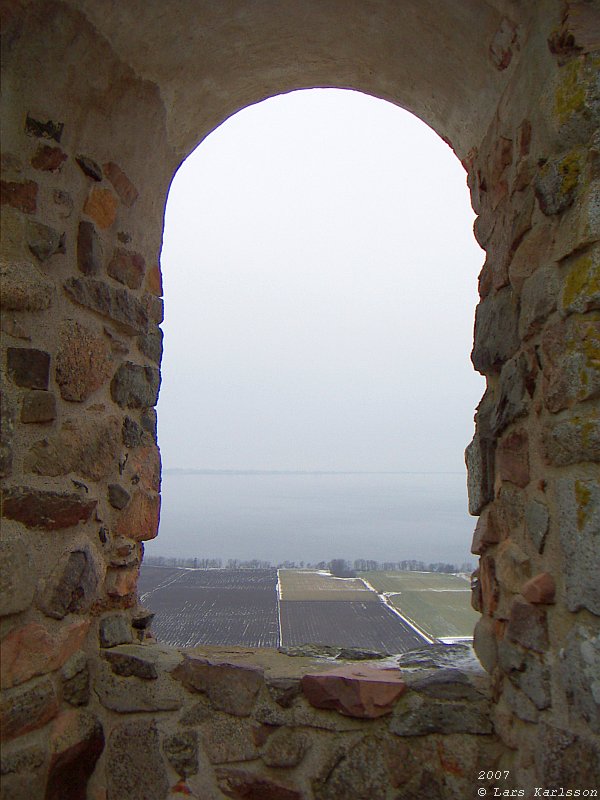 Now we go back home to Stockholm.
---