My astronomy project:
Repair and adjusting focus friction
and
Develop a more advanced heavy load focuser
---
Content:
Repair the friction coupling:

Ideas about 3D-print rack and pinion gears:

Implement of external push pull screws:
Note:
I take no responsibility or liability for what are written here, you use the information on your own risk!
---
3: The friction parts
After had disassembled the focuser I can now examine the friction surfaces and the construction to see if there are any wrong with it.
I have taken out the focuser draw tube.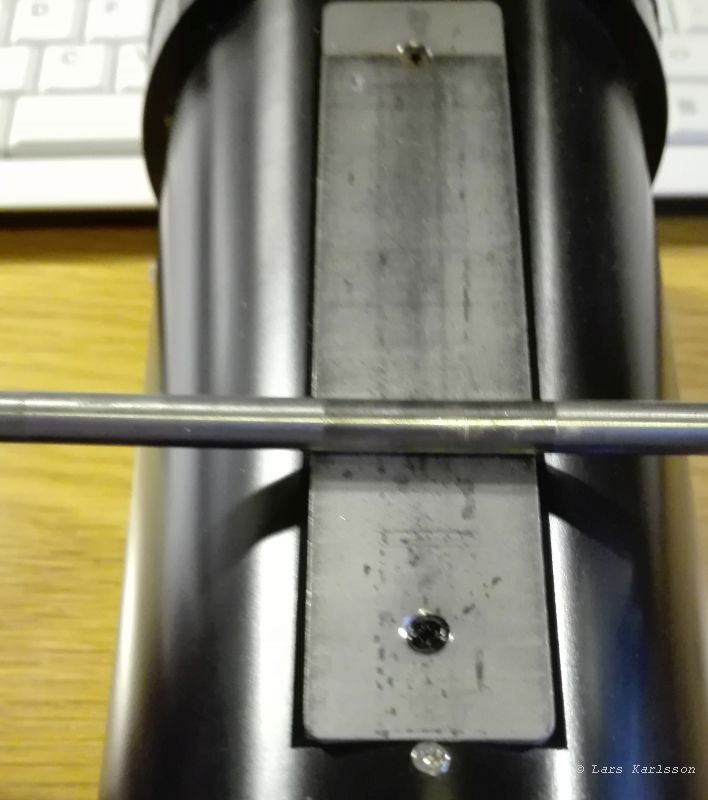 Here you can se how it works, the axis press against the steel plate on the focuser draw tube. It's a little bit strange, I can almost not feel any friction between them. How it come?
---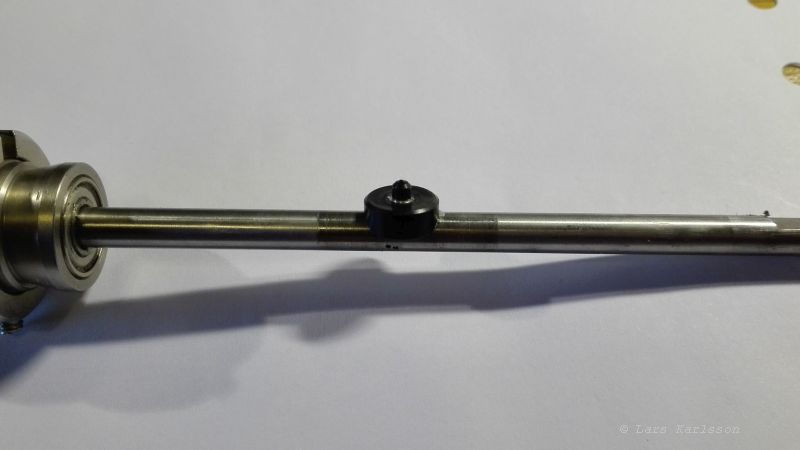 This the press bearing that press the axis against the steel plate. I got one advice that I could put on some abrasive powder on the frictions surfaces, surely it will increase the friction, but in this case also destroy this bearing. Must find another alternative.
---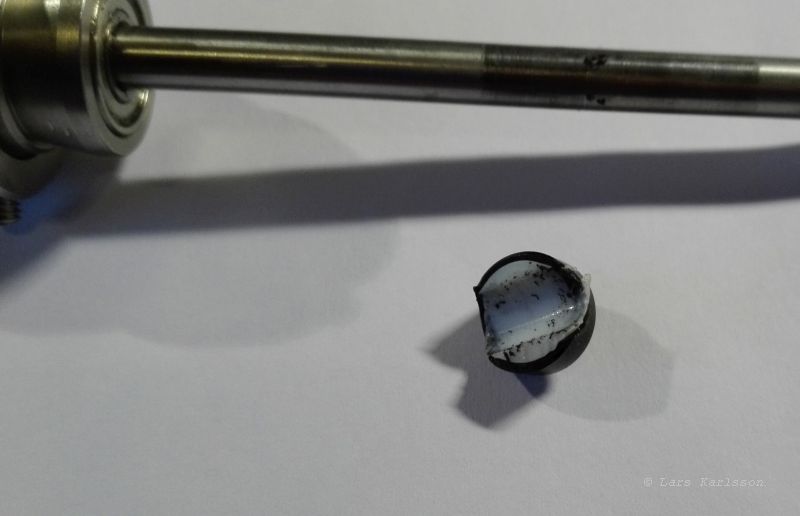 Here how the press bearing looks inside.
---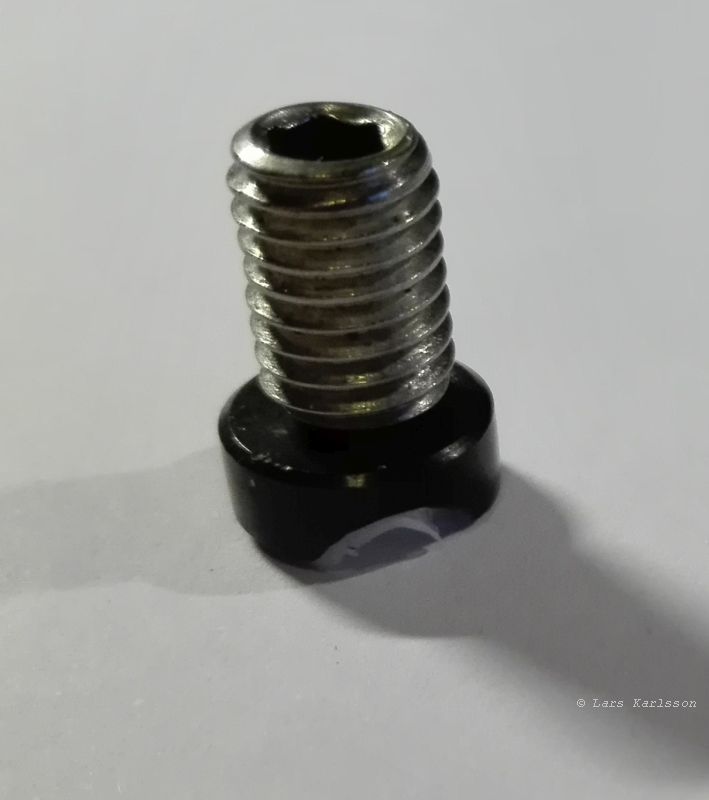 This is how the adjust force screw act on the press bearing.
---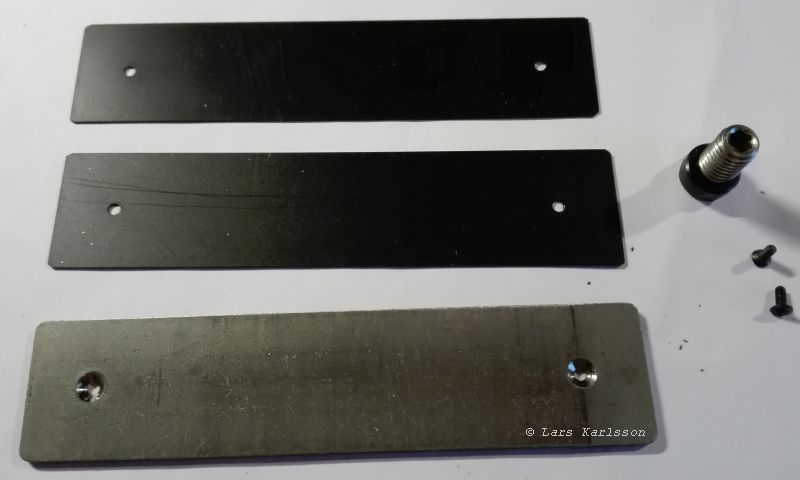 I removed the tiny screws that hold the steel plate to examine it in detail. The black sheets above are distance plates that fit under the steel plate.
---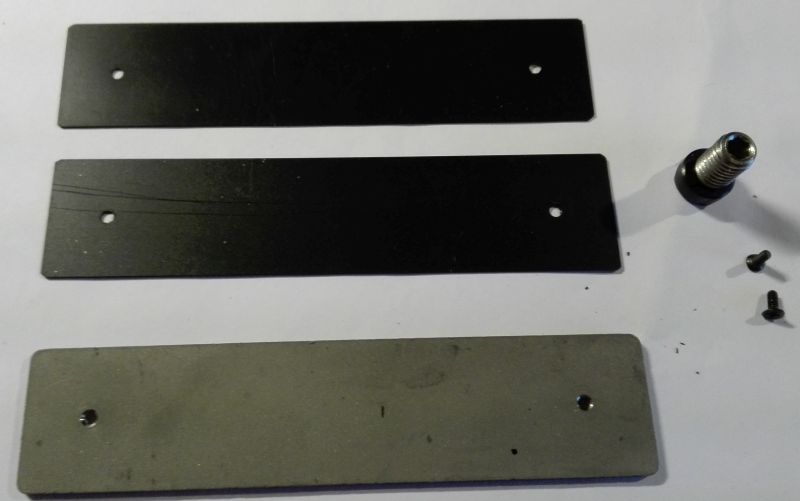 I got very surprised here, the friction on the backside surface was much higher, it looks like a diamond texture surface that I have read about, Diamond Steeltrack.
Have they mounted the steel plate upside down?
It's not so easy to just turn the steel plate upside down, the holes are conical to let the screws be recessed below the surface of the steel plate. If I try to drill up the holes from other side they maybe could be too wide.
Maybe it could be that the side I use now had wear out and got polished and then low friction, but it don't look like that because outside the track it's also this low friction surface. If it's a worn out problem there should be spare parts to buy but I have not find anything yet.
---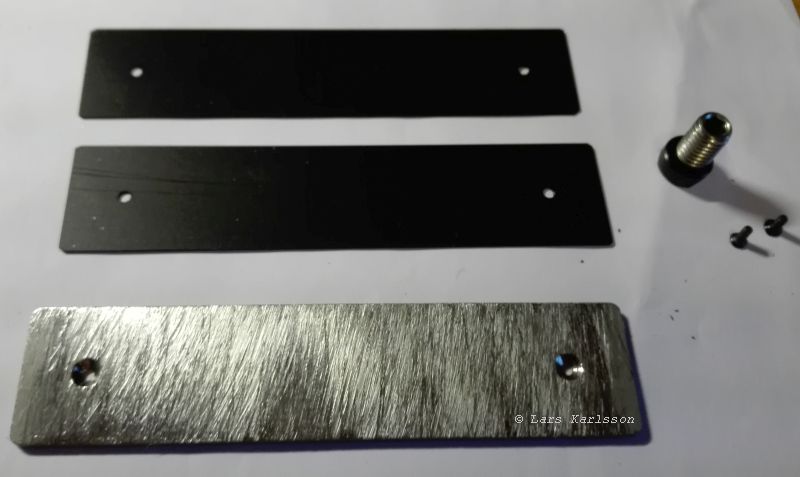 What I did was take a file and scratch the surface with. The friction is higher now, but not as high as it is on the backside. If it doesn't work I will try to turn the steel plate upside down. Please, don't do what I have done here on your own focuser, it maybe will be destroyed!
After this I clean every surface very carefully from grease and dust.
I have also sent a question to TS about this problem.
---