My travels in Sweden:
By car through Blekinge, Skåne and Småland, 2019
---
(or maybe the travel should be called the Stone Age Travel)
Content:
I have added links with deeper information, most of them are Wikipedia links. I have chosen the Swedish link, but in some cases you can shift to English. If there is no English version you can use Google translator or similar service. There are more information in the Swedish language.
---
6, Sixth day, from Everöd to Boaryd:
Map of today's travels, sixth day, from Everöd to Boaryd:
Our driving today, the distance is about 300 km. We almost only take the small rods, not the big roads as the map shows.
---
Everöd:
We try to get up a bit earlier today, same good service as we had the stay two days earlier at this place. When we had breakfast we meet four other travelers, two of them traveled by motorcycle. We had a long talk about our vacation experiences.
---
Vä:
We started quickly this morning, we decided go North to Småland and home.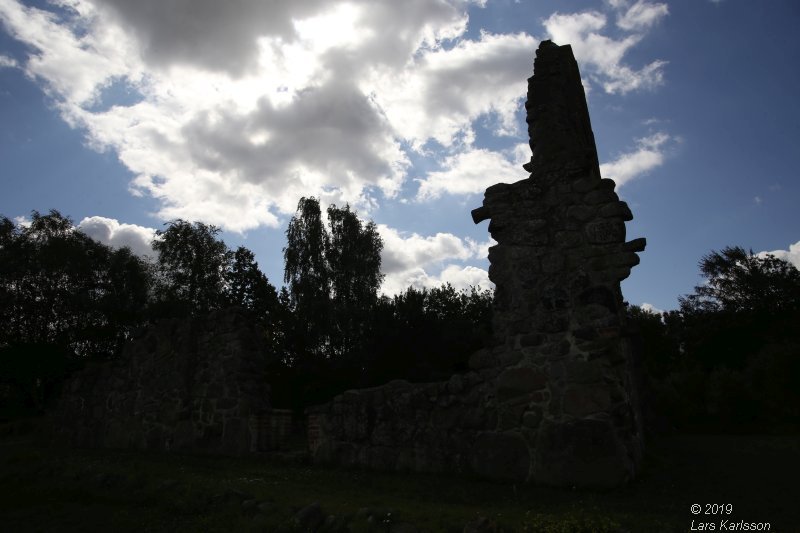 An old ruin got us to stop. Always interesting.
---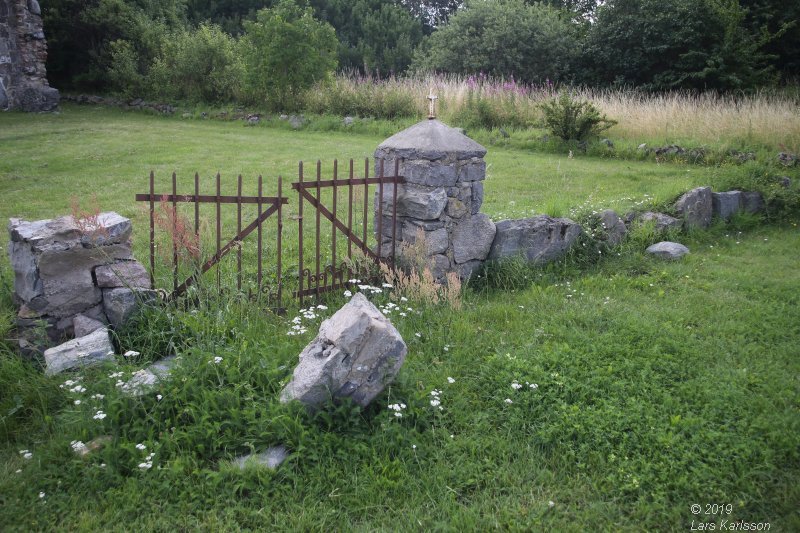 This is the ruin after S:ta Gertrud's church.
---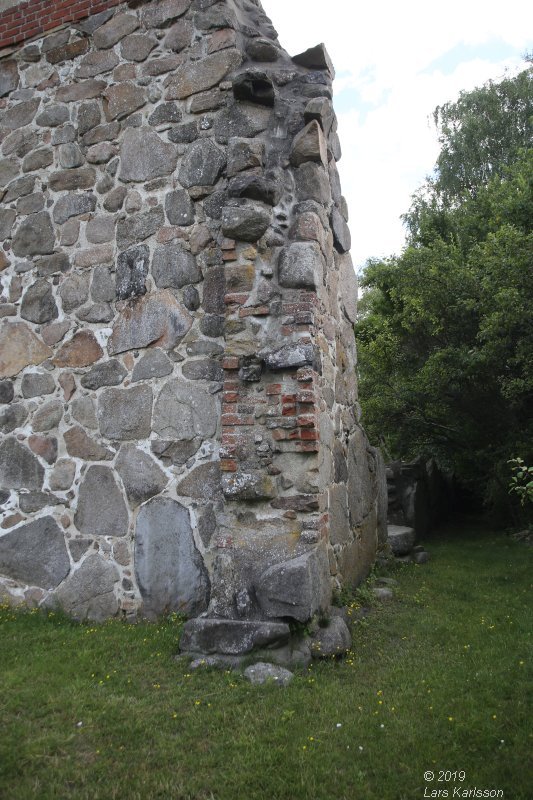 ---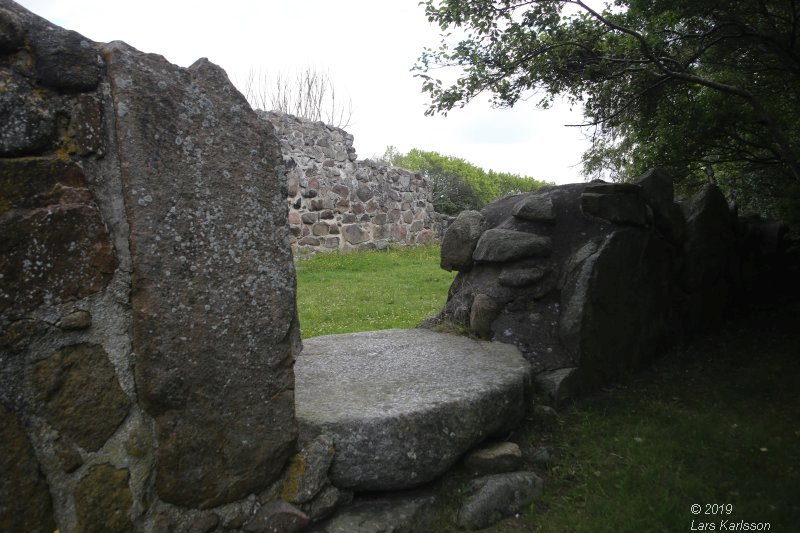 This land belonged to Denmark when this church was built. 1612 our King Gustaf Adolf attacked and burn the nearby city down and maybe this church.
---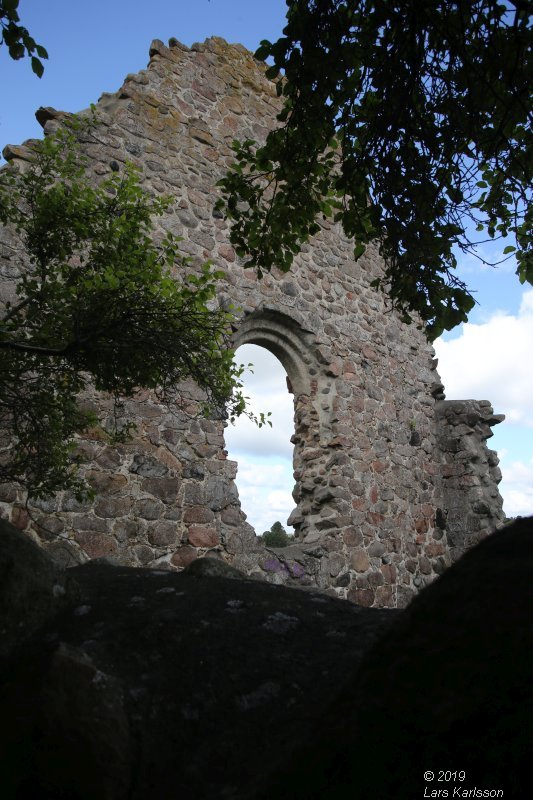 More to read about Sankta Gertruds kyrkoruin at Wikipedia:
---
Skepparlöv: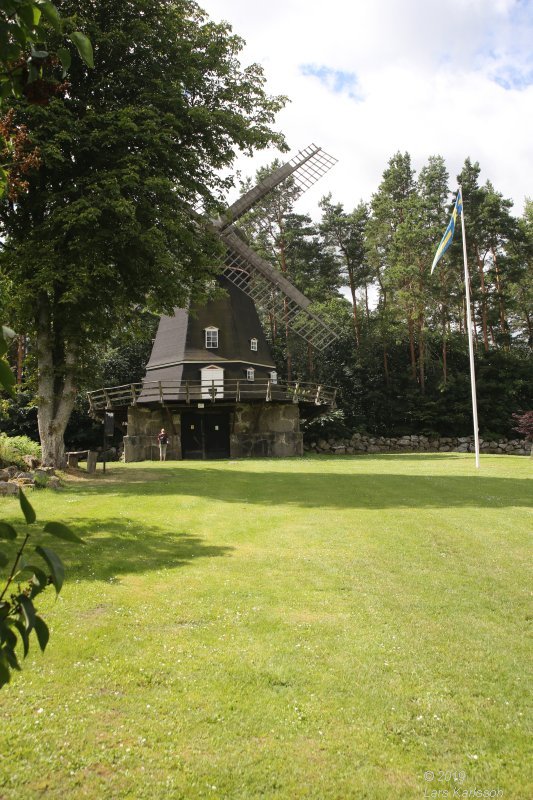 Locking for something interesting to stop at and found this mill. Skepparlöv's Windmill.
---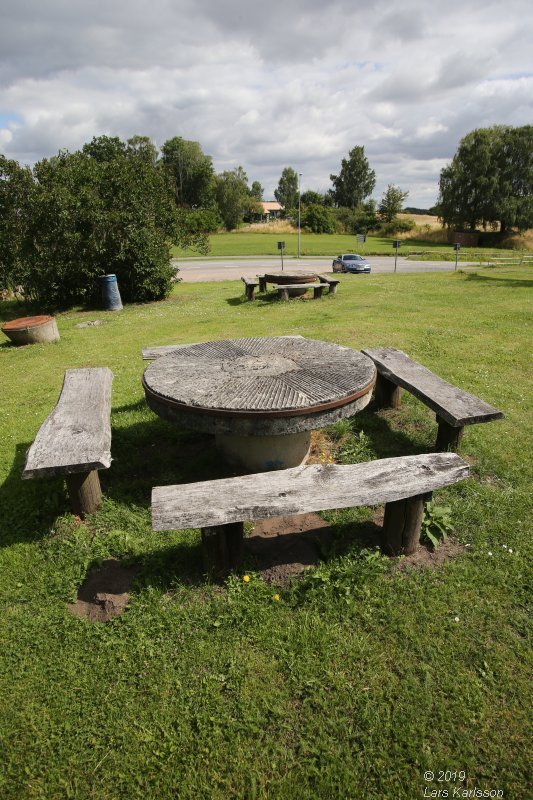 The windmill is built already 1868 by Rasmus Persson. The construction type is a Dutch, when wind change direction only the top needs to rotate. Here we see how they have used the old mill stones as tables.
More to read about Skepparslöv at Wikipedia:
---
Färlöv: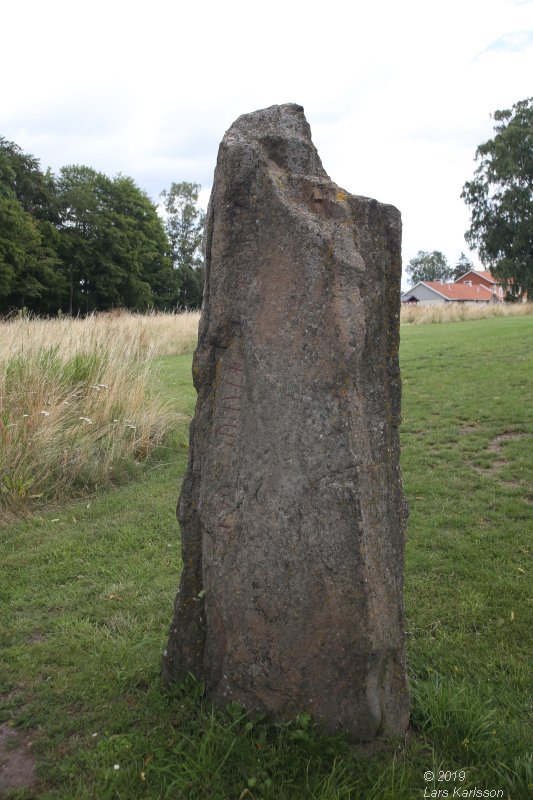 In Färlöv we found another runestone, this one was discovered as late as 1997. Not very common to found a new runestone today.
---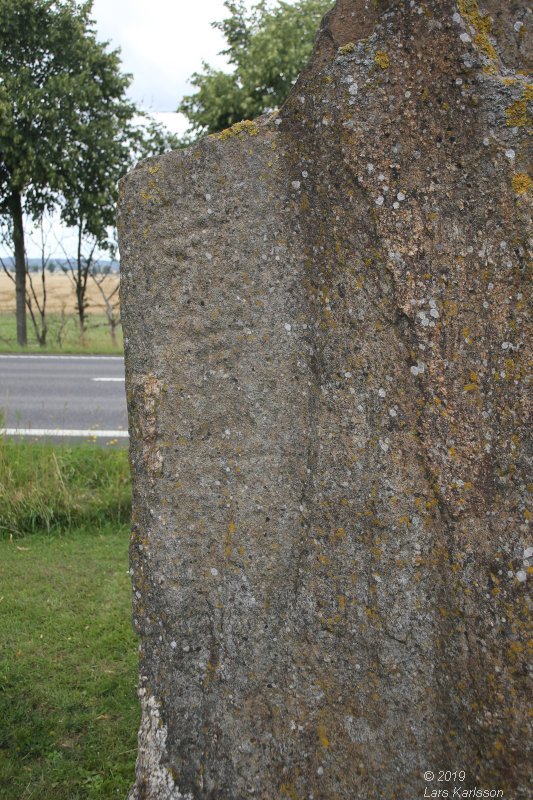 Even the backside has inscriptions.
---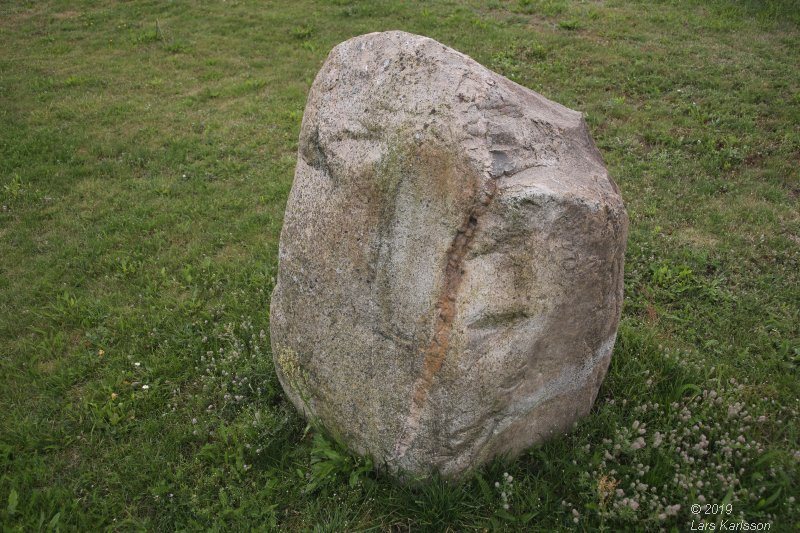 ---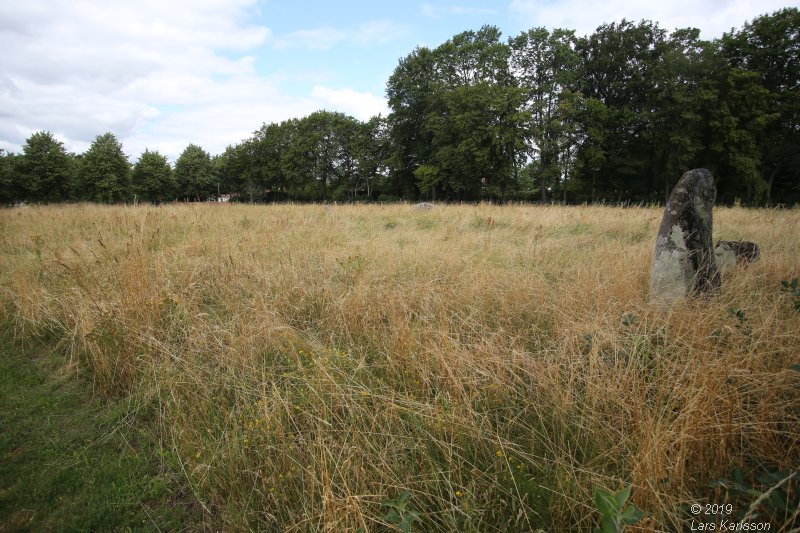 They have also found the remains of a 80 meter long stone ship, that's very big. Today only a few stones can be seen.
---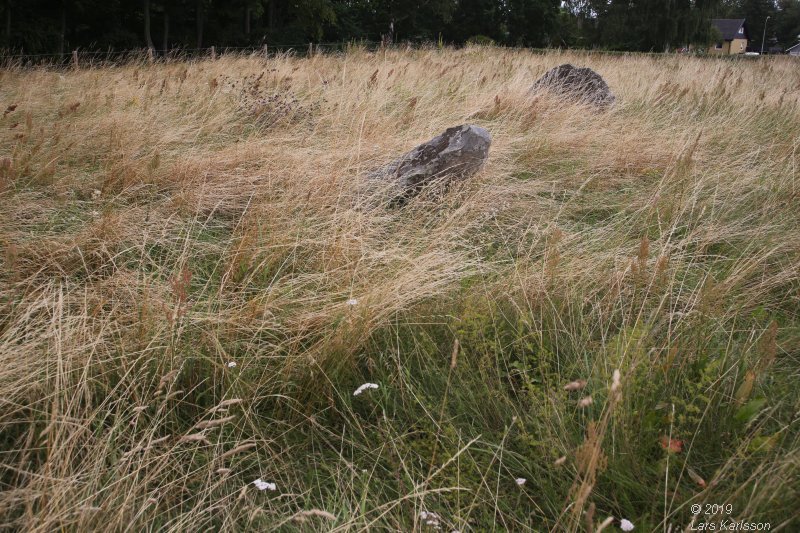 More to read about Färlöv at Wikipedia:
---
Hästveda Kyrka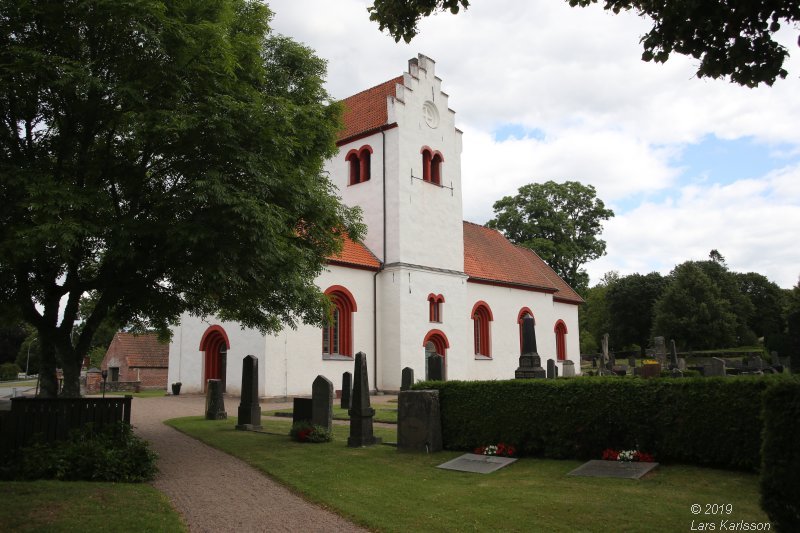 In this church there is a runestone indoors. We couldn't find any person that could open the church for us.
---
Sibbarp: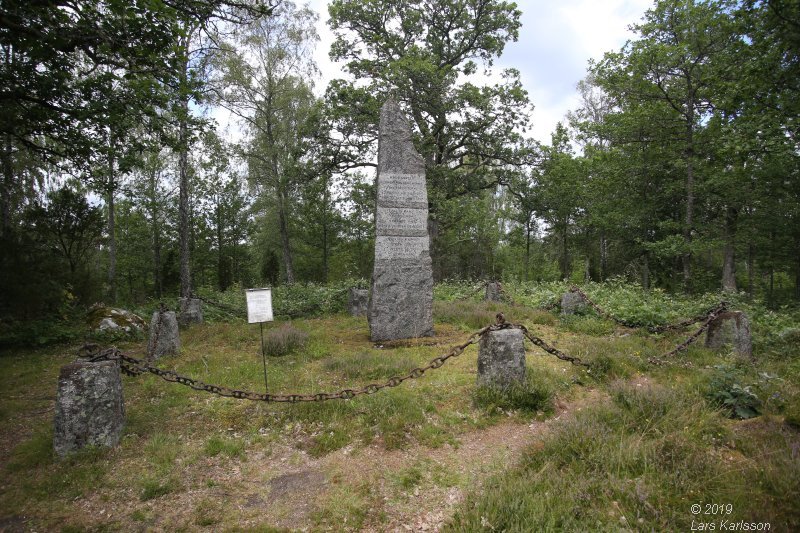 A memorial stone of Knud Ulfeld from the battle 1657 between Denmark and Sweden in Sibbarp, the stone erected 1911. There is also a fortification here, but we couldn't find it.
More to read about Sibbarps skans at Wikipedia:
---
Osby:
As a teenager I read a lot of car magazines. In that magazines there were a lot of ads about a junkyard in Osby, USA bilddelar. I never visited it in that time, but now we pass through the village Osby where it's placed.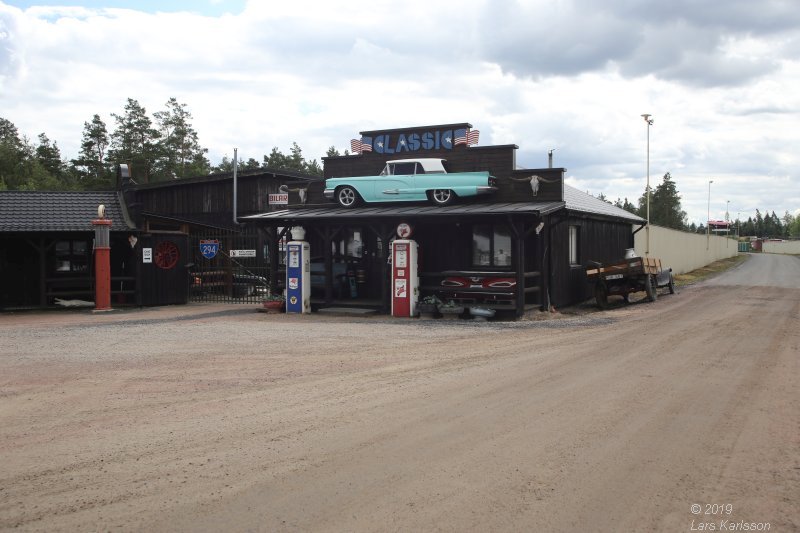 This is the entrance to the classic car area.
---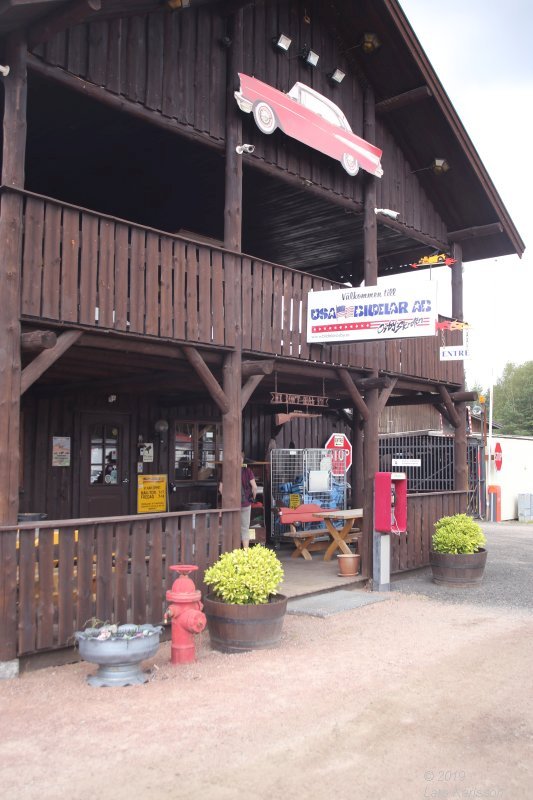 The office.
---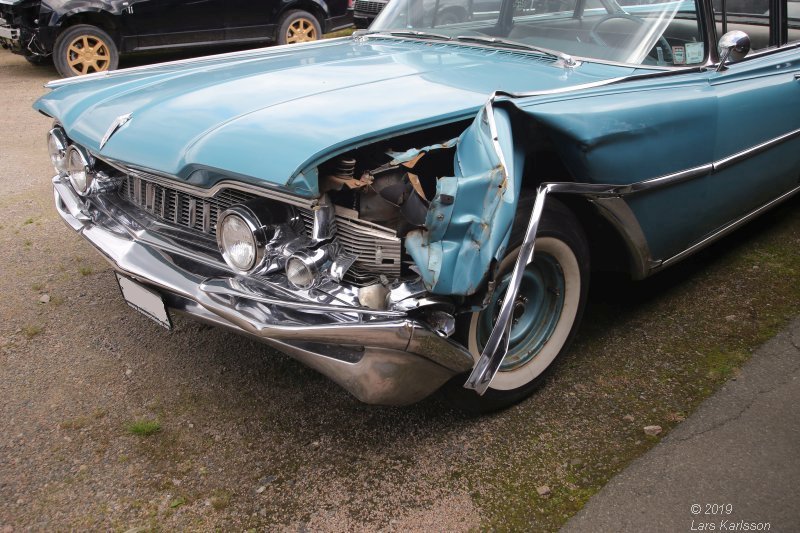 Very sad to see this classic car in this shape.
---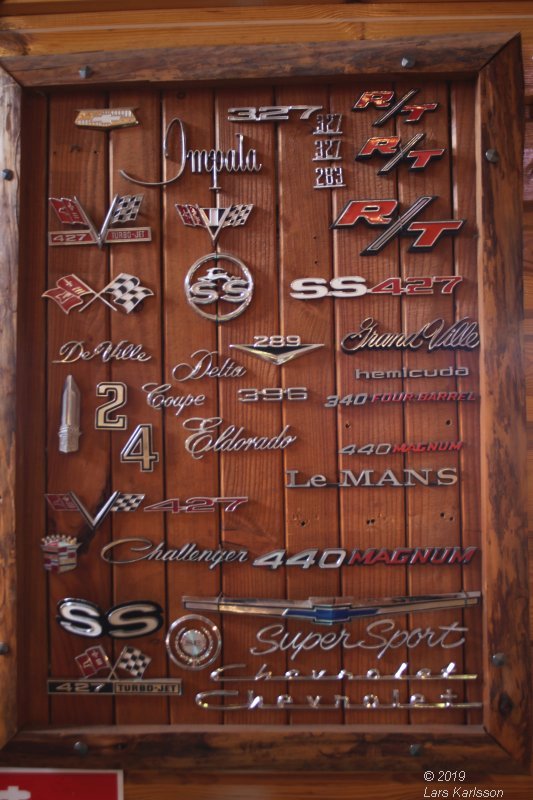 ---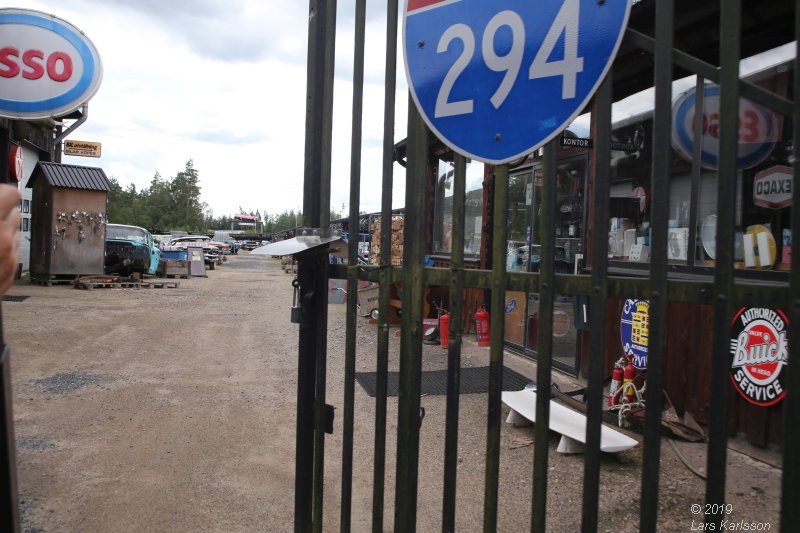 We got a guided tour in the classic car yard by Benny. You can read more about it here on my car page.
This visit I will never forget !
---
Skatelöv: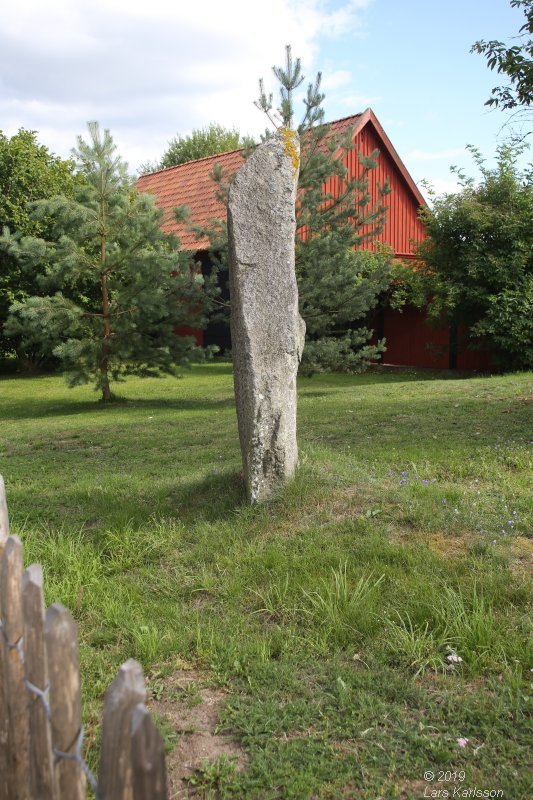 Have you count how many runestones we have visited on this travel, I haven't, but it must be many.
---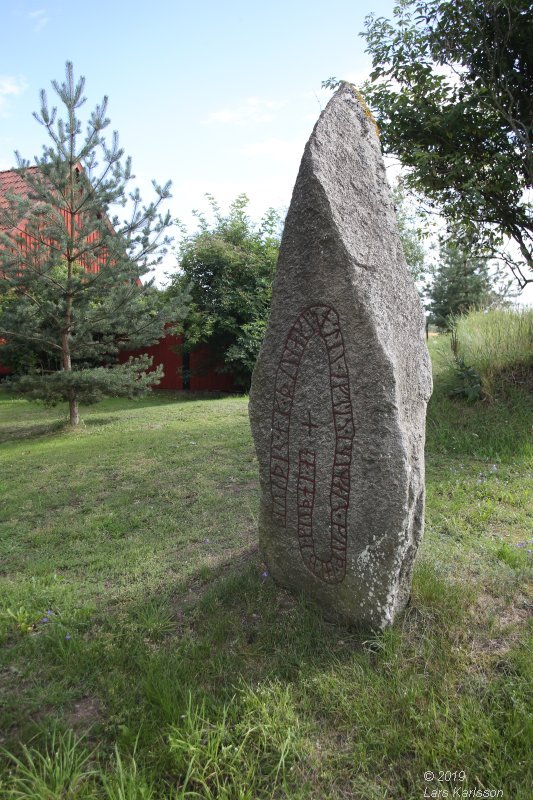 This stone is placed in Skatelöv. Torfrid and Tunn-Åke erected this stone after Rodmar.
---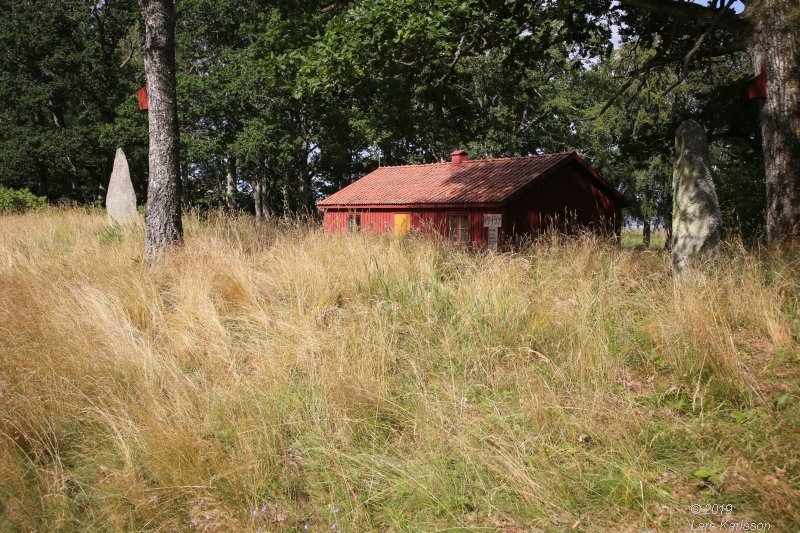 Not far away from the runestone we found an ancient grave field.
---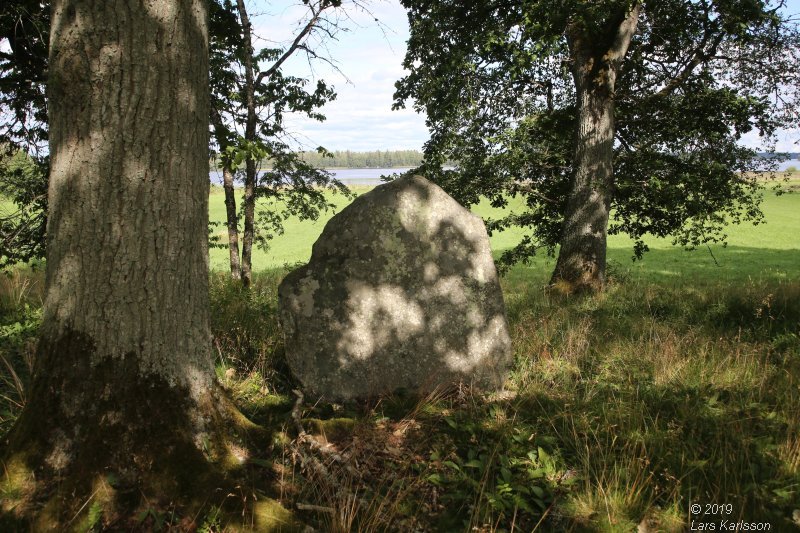 ---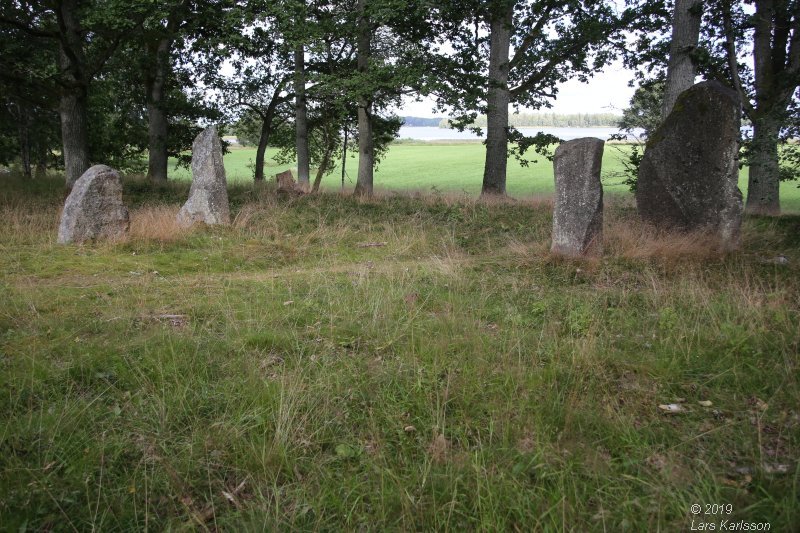 It's very big with lot of erected stones.
---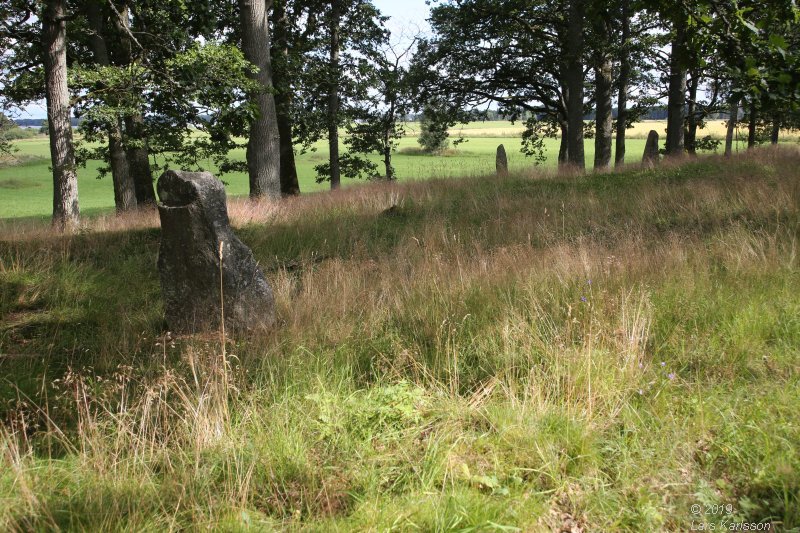 ---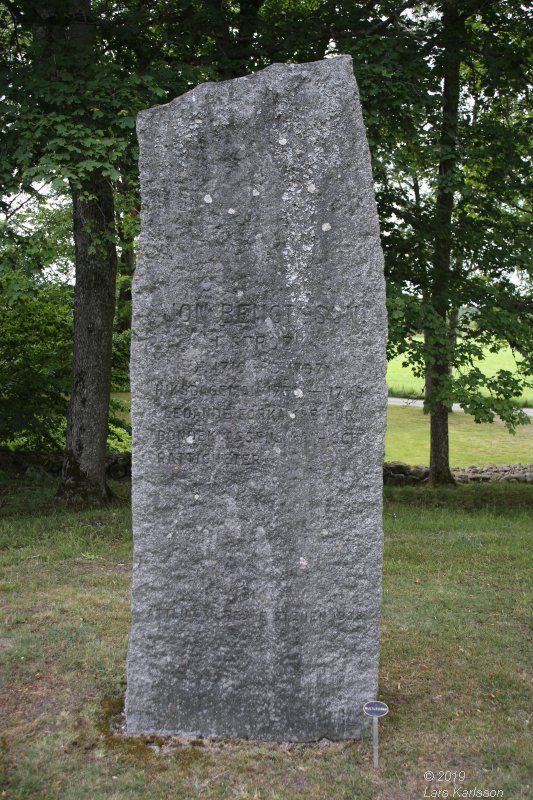 We visit the Skatelöv's church to see if there is any interesting to see. We found this giant stone, but it's not old enough for us to be interesting.
---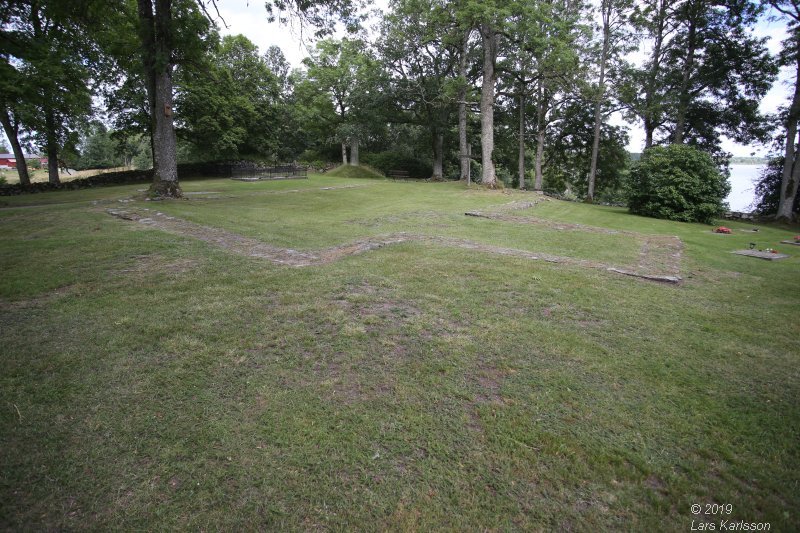 The ruin after the old church.
---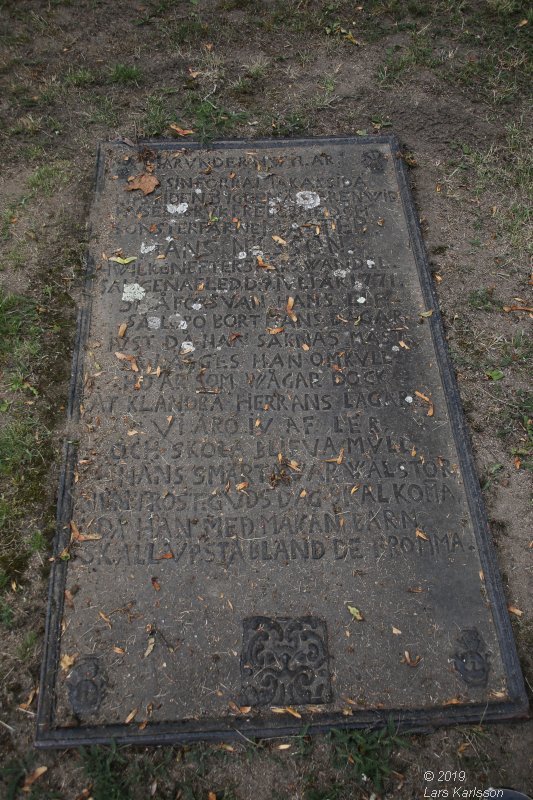 ---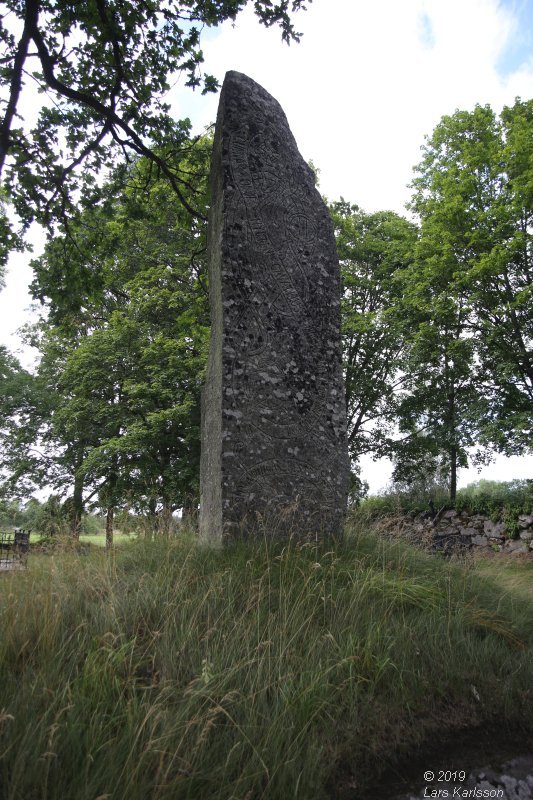 More to read about Skatelöv's socken at Wikipedia:
We are now leaving Skåne, but if you want to read more about the most beautiful runestones in Skåne you can have a look at this page by Åke Johansson:
---
Huseby: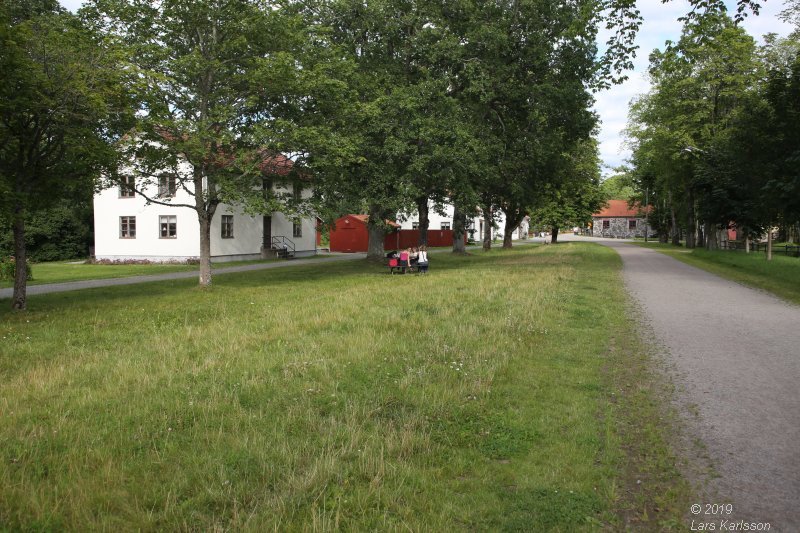 Huseby factory, we came a bit too late to visit this place, they close in five minutes and we took a fast walk around to see what's here.
---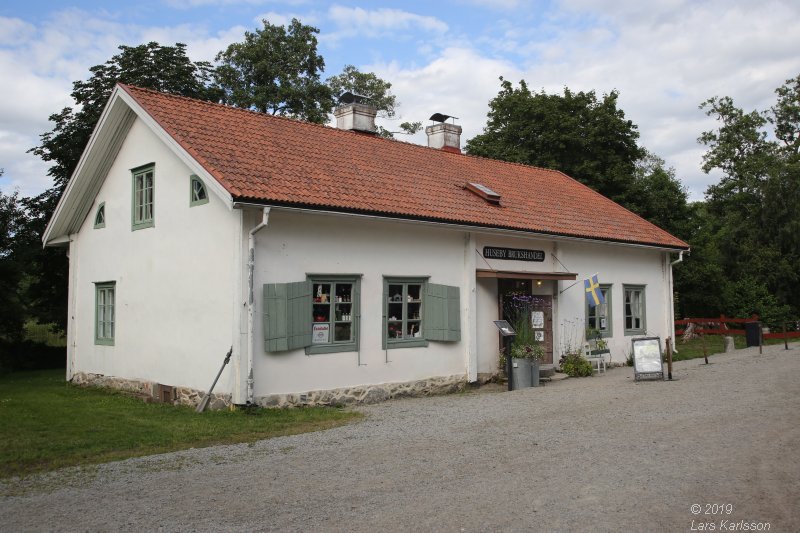 ---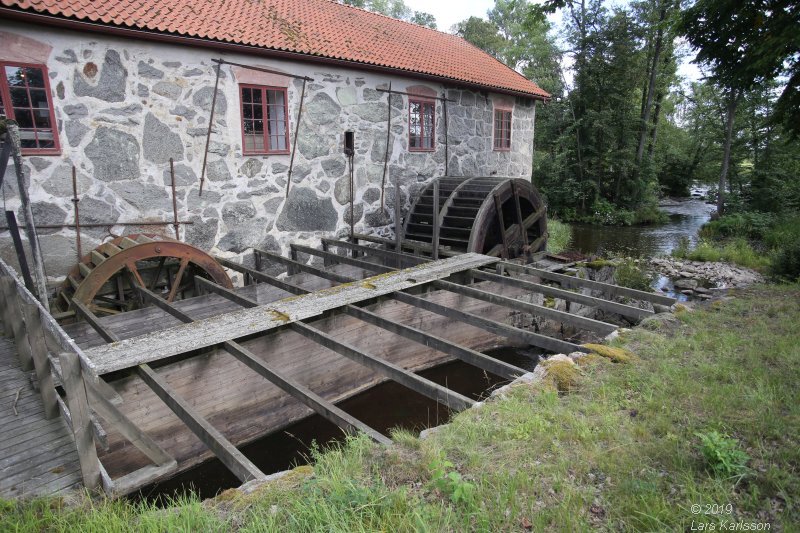 A hydro power plant from the old days.
---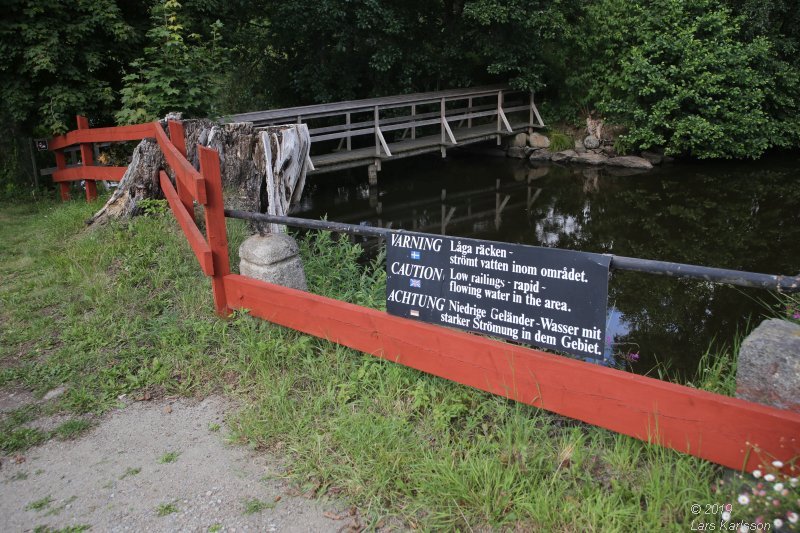 ---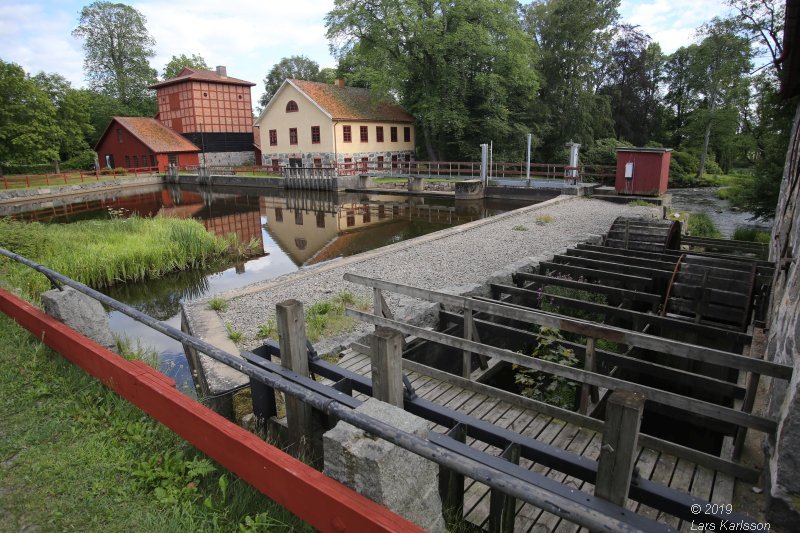 ---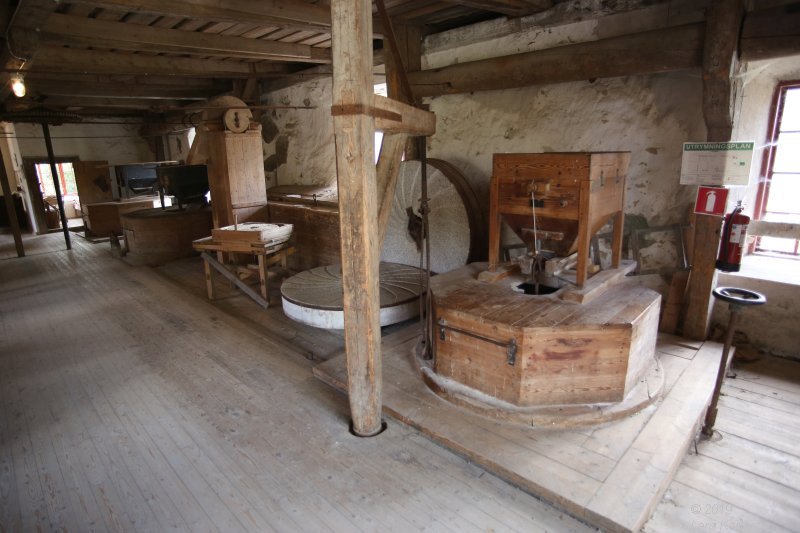 The machines inside the mill are still here.
---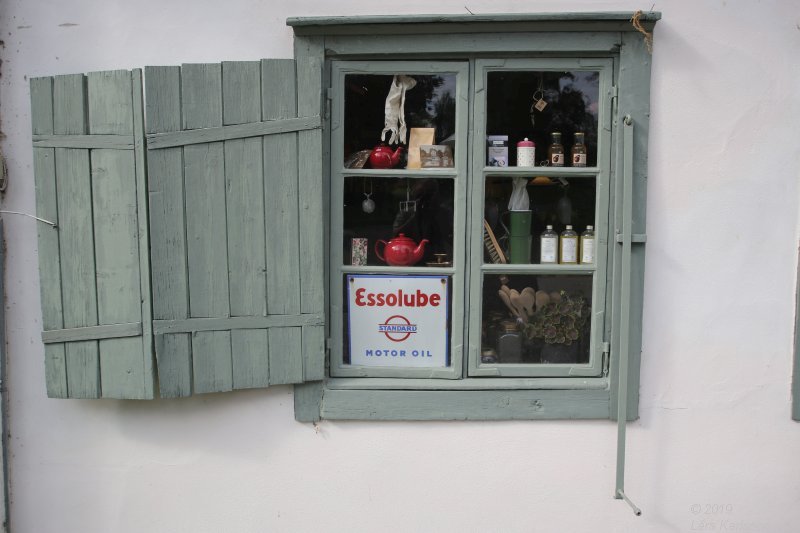 Very nice place, we wish we had more time to spend here.
More to read about Huseby at Wikipedia:
---
Stojby: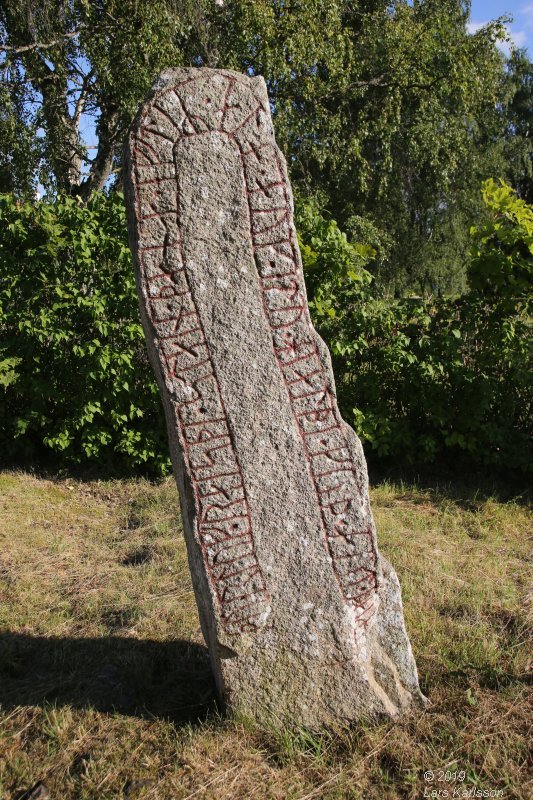 In Stojby we stopped for the last runestone today. It say something like this:
"Torlov erected this stone after Alle and Älta. Good helped their spirit".
---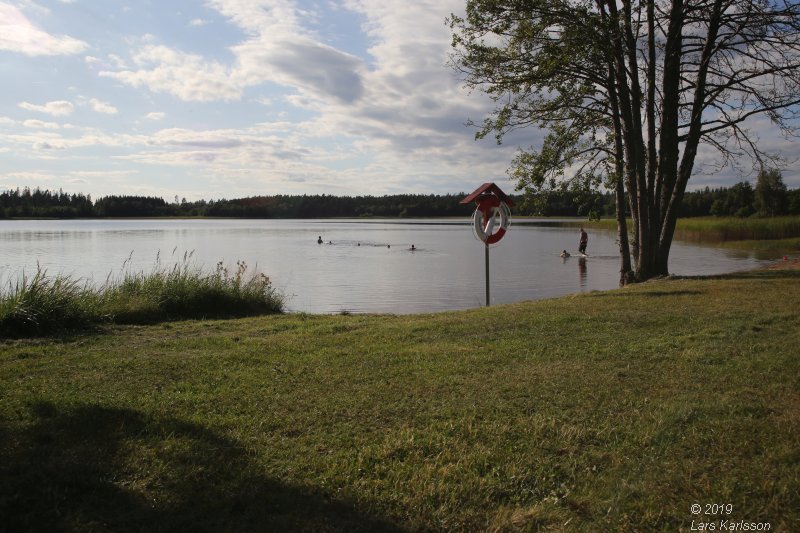 Hungry once again, looked for restaurants but couldn't find any nice place. We bought a box with hamburgers and soda, then we brought it with us to a nearby beach. We had a nice time here, strange, there are so few people here a nice evening like this.
---
Boaryd, Hult: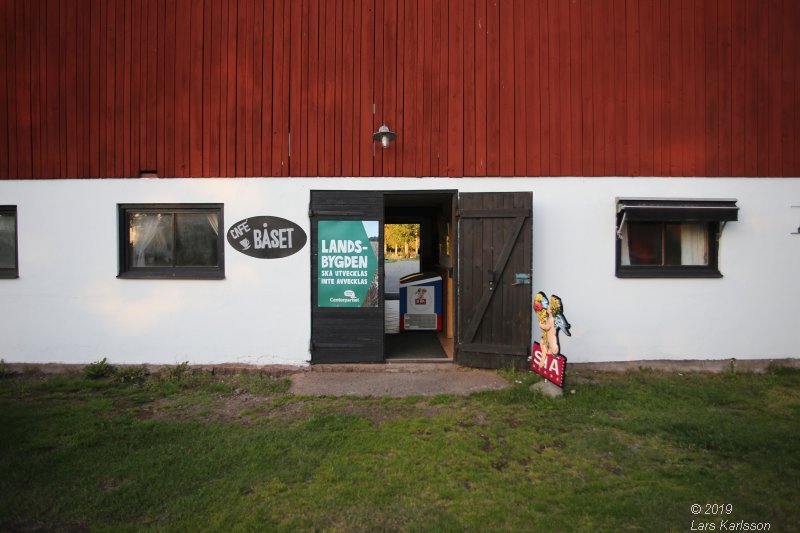 After the dinner we speed up to not be too late until we arrive to our next stay in Boaryd in Hult.
---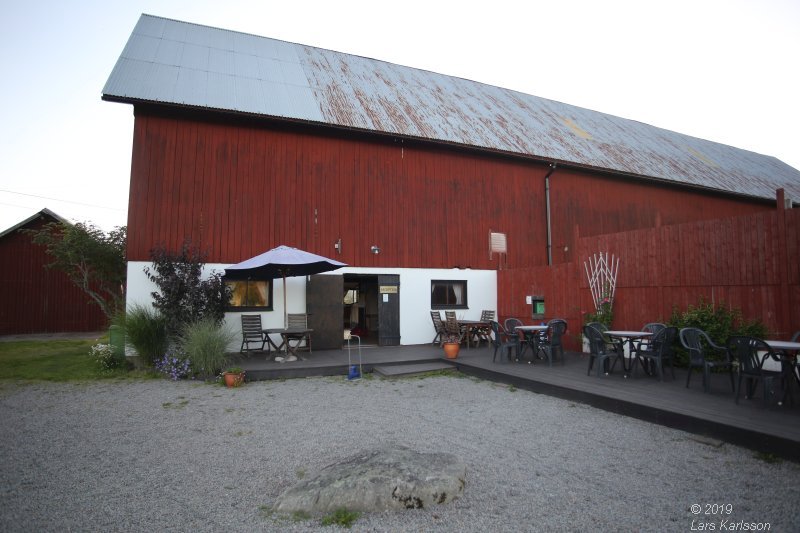 We got a big double room in the barn. They also had a restaurant and a golf yard.
More to read about Hult at Wikipedia:
---