Project:
Pentax 645 300 mm ED f/4 lens
---
Contents:
Related projects:
Note:
I take no responsibility or liability for what are written here, you use the information on your own risk!
---
7: A second try at the observatory
A bit disappointed from the last visit at the observatory I moved out once more a couple of days later.
---
Equipment and weight: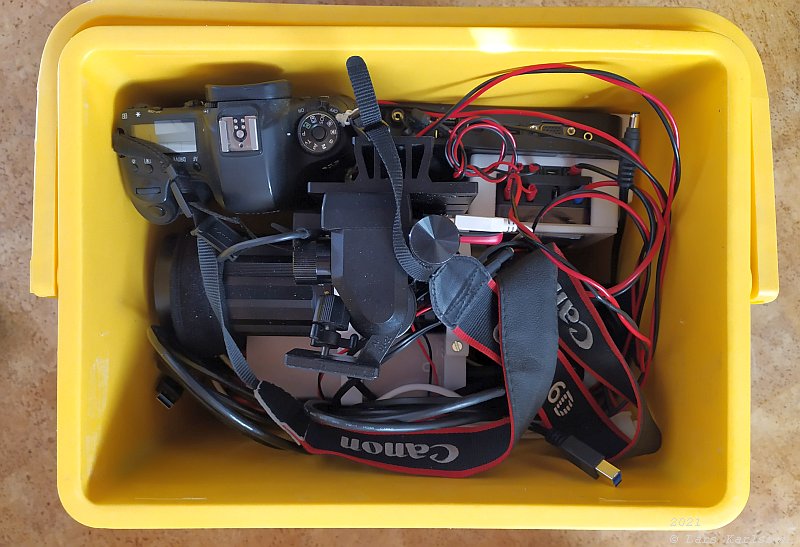 This is what I bring with me: A PC Windows computer, power fuse box, dovetail with its two lenses and guide camera HUB, Canon 6D camera, router, lot of cables and a laptop.
---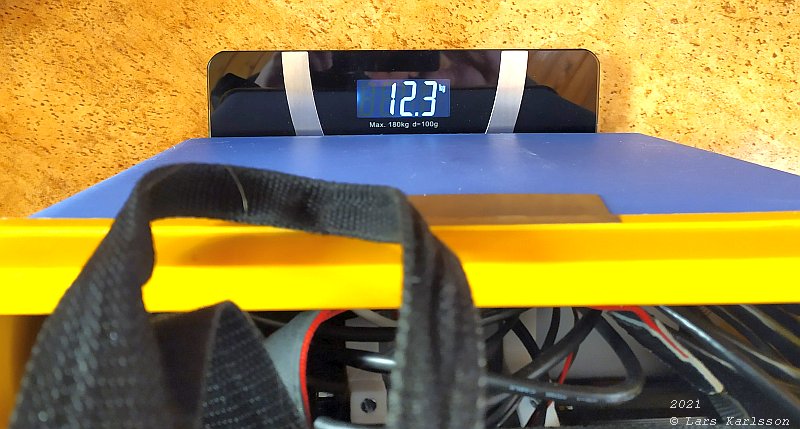 It weights in at 12.3 kg included the laptop. Not bad, but later when the Raspberry built system I can reduce this weight a lot. And even more if I replace the guide telescope with an off-axis guider.
---
In the observatory: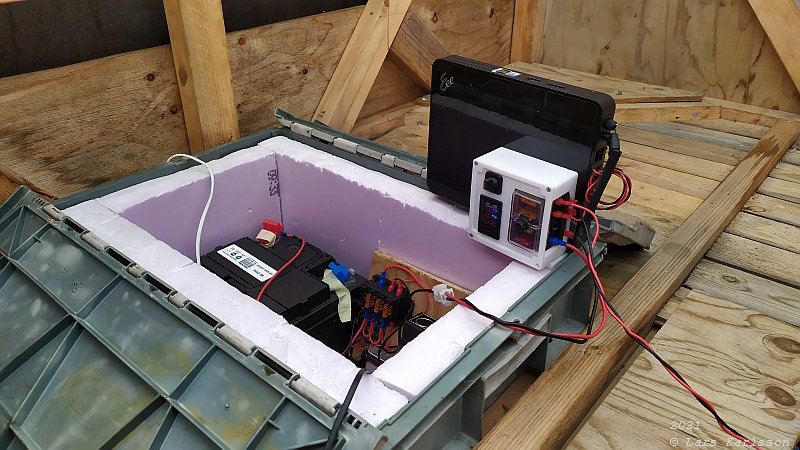 Connect the cables, set the battery on charge, wait a couple of hours and then power up the computer.
---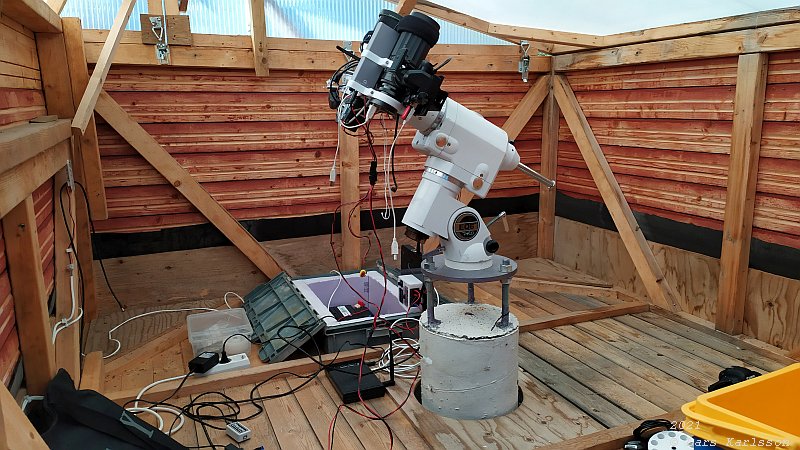 Connect the cables to the mount and dovetail with its equipment. Normally I have the router in the house, connect it to the astroserver by a LAN cable. The laptop is connected to the router through WIFI. With the later Raspberry server when it's finished I will setup it as a hot spot and then no need for a router. I can of course do that with the Windows machine too if I want.
---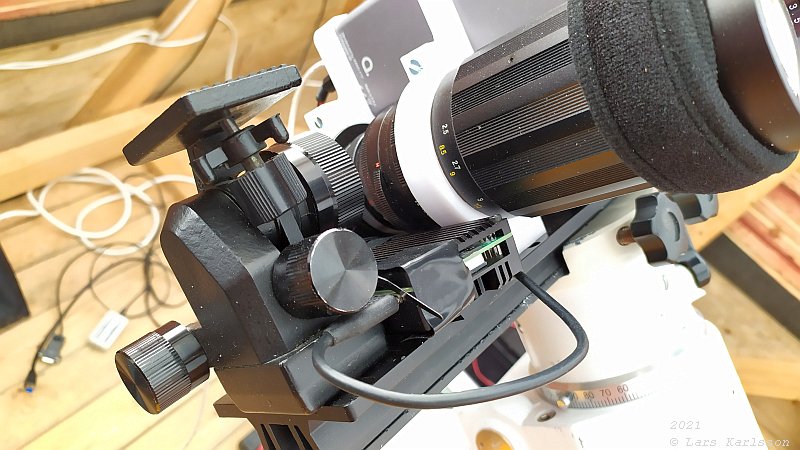 Even if I don't use the Raspberry computer I let it sit on the dovetail, it's so small that you don't noticed it. And later when both the windows and the Linux system work the other can be a backup.
After this I try to connect my control software, everything worked without the connection to the EQDirect cable and the mount. Later I took a deeper look at the EQDirect cable.
If I thought about to get me another hobby ? Maybe.
Update:
From the balcony I got this astrophoto: M39. Now it feels better again.
---