Project:
Flat field calibrator
---
Content:
---
4: Connecting to the lens/telescope
It's important that the white screen isn't hit by any outside coming light. A shield in front of the flat field box connect to the camera to protect it from this.
---
Connecting to the lens: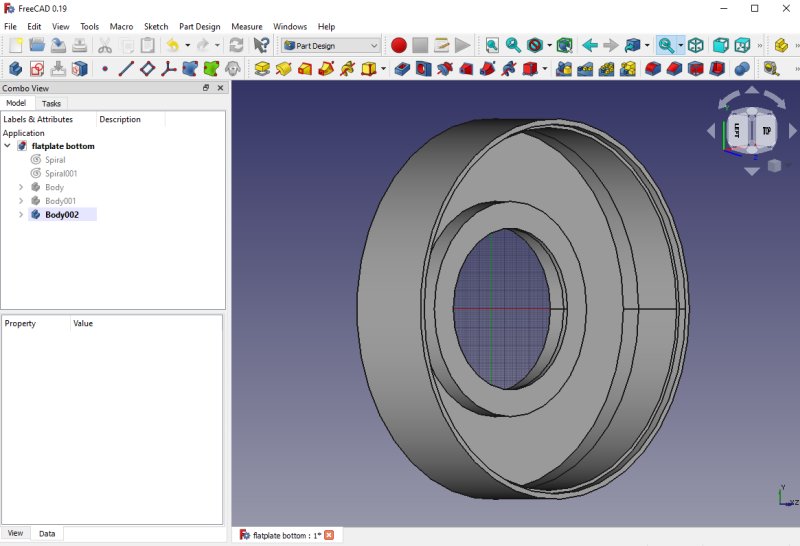 The last part is the one that connect to the lens. This tube will stop unwanted light to hit the diffusor. But after earlier problem to get an even light I decided to redesign it.
---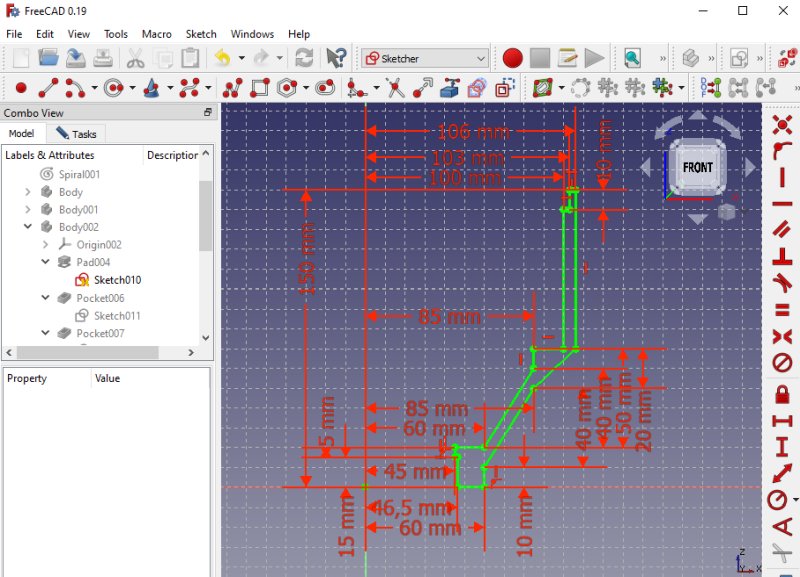 I use a different CAD technique for this, I draw a profile that I later rotate 360 degrees to get the cylinder.
---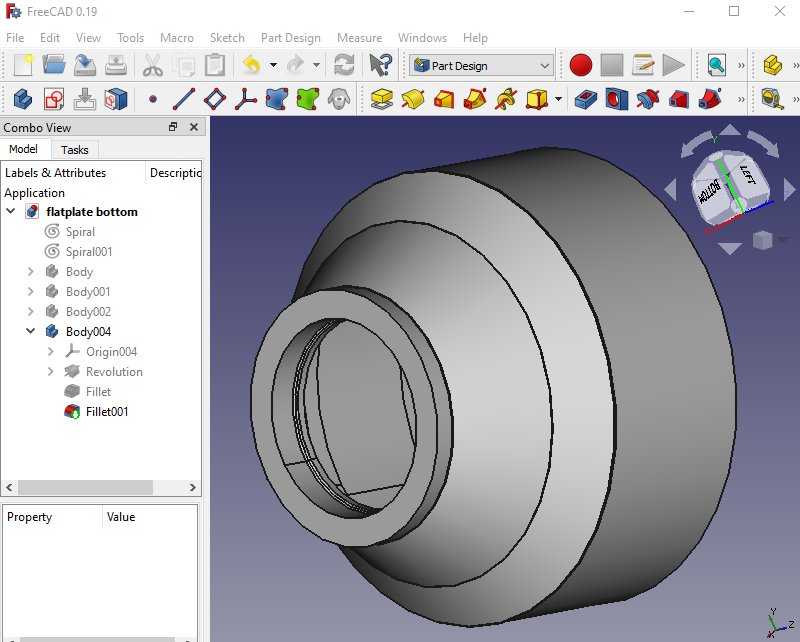 This is where the camera lens stick into, a 93 mm opening, I increased it later to 100 mm.
---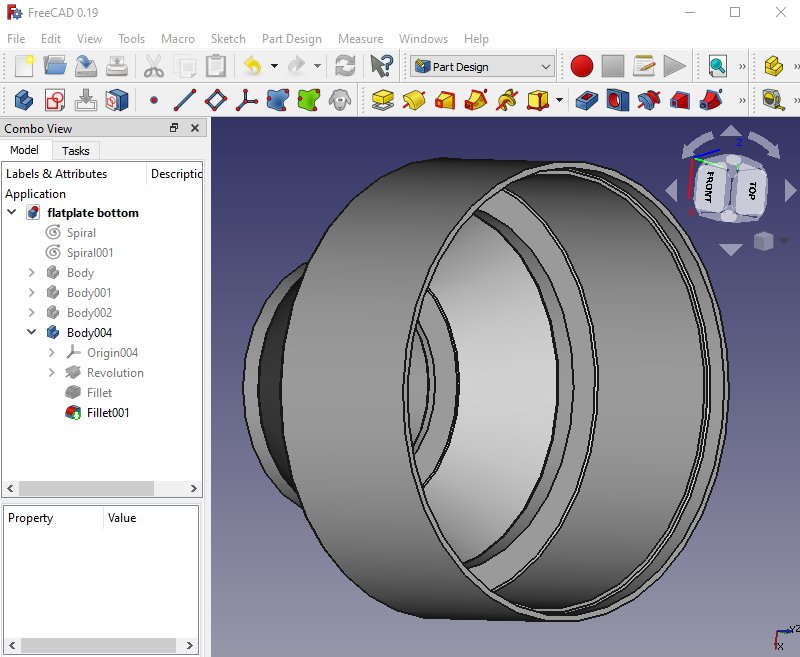 The other end that connect to the last extension tube. It's possible to add as many extension tubes as you want in the latest design. Longer distance between the diffusers give more even light. I found it difficult to design a 3D-printer friendly design. It needs a lot of supports and that's not good. Have to design a more clever construction.
---