My travel in Europe:
Rhodes, island of Greece, 2019
---
Contents:
---
Day VIII: Ancient Rhodes city:
Last day, because of our delay of the flight we got some extra hours. We want to stay close to the hotel and just take a new walk to old town.
Map over the eighth day walk:
(5 km walk in ancient Rhodes city.)
---
Rhodes city: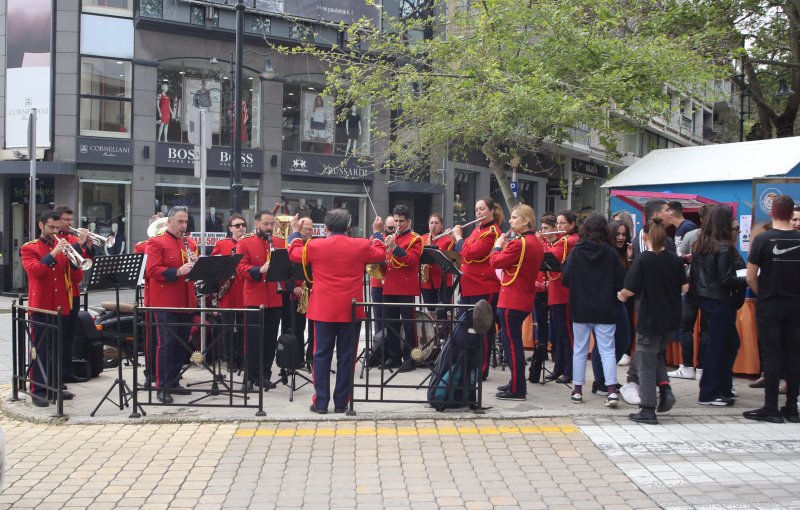 When we walked down to old town we passed this orchestra, don't know if they celebrated something special today. We enjoyed the musicians and stayed here a couples of minutes and listening.
---
Ancient Rhodes city, temple of Aphrodite: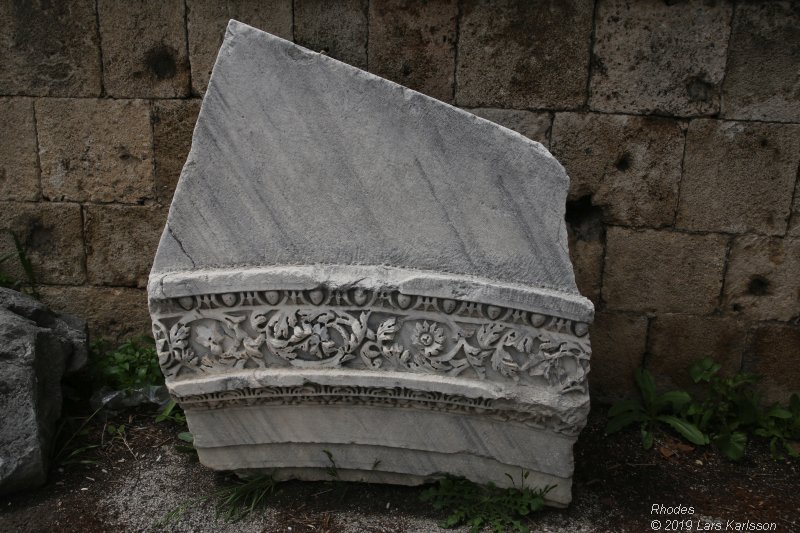 The first thing we wanted to do was to examine the Temple of Aphrodite once again.
---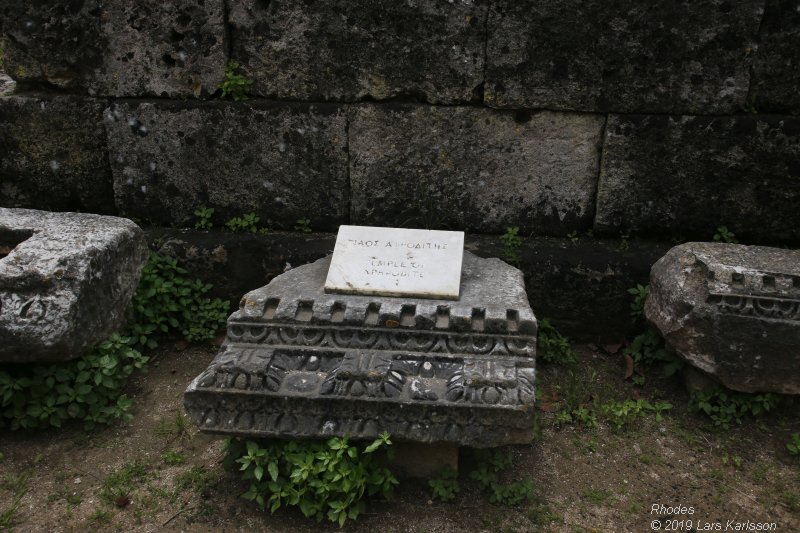 It's placed just inside the Liberty Gate. We try to figure out how all these stones were placed once. Do you think we have boring time? Oh no, this is exiting!
---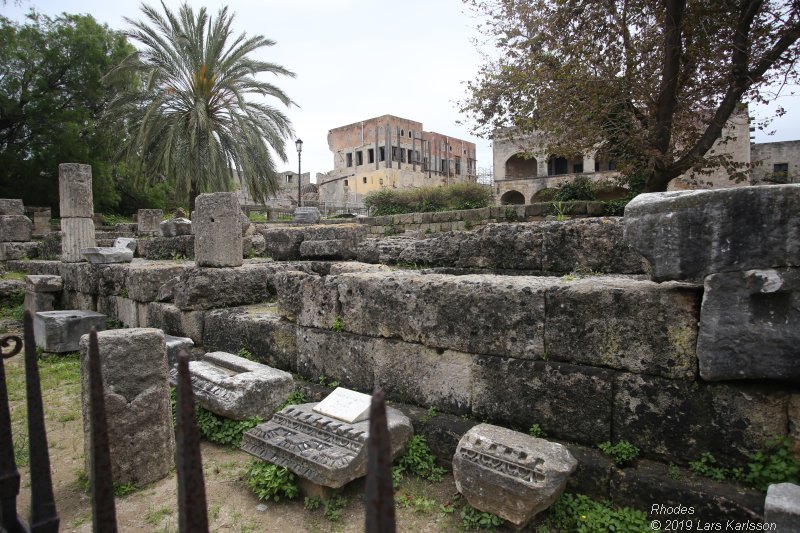 ---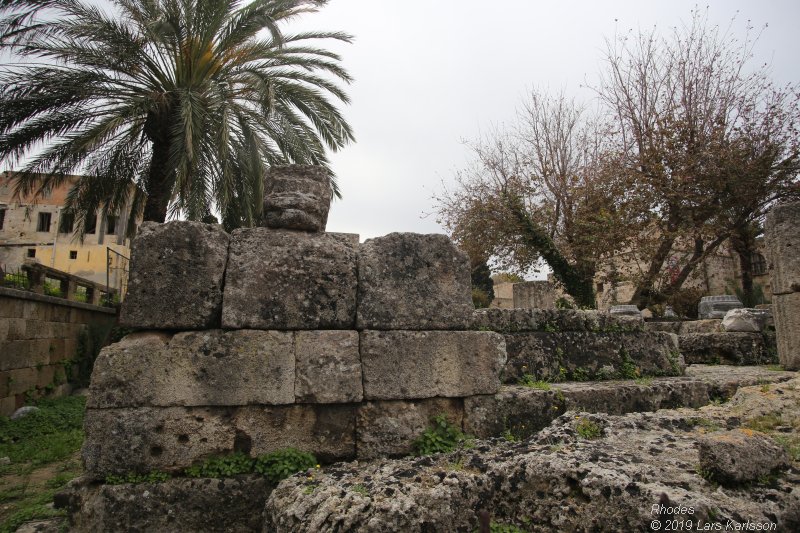 ---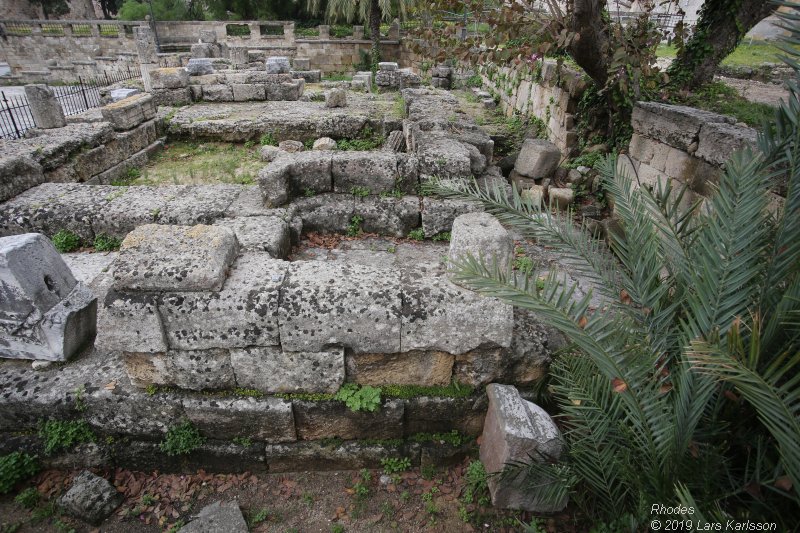 Lots of stones are missing and it's hard to imaging how it once looked.
---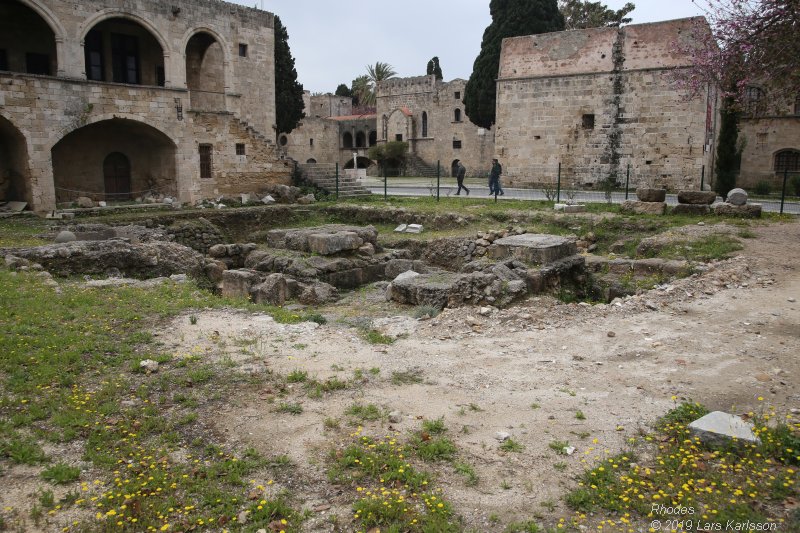 The nearby ruin from behind.
---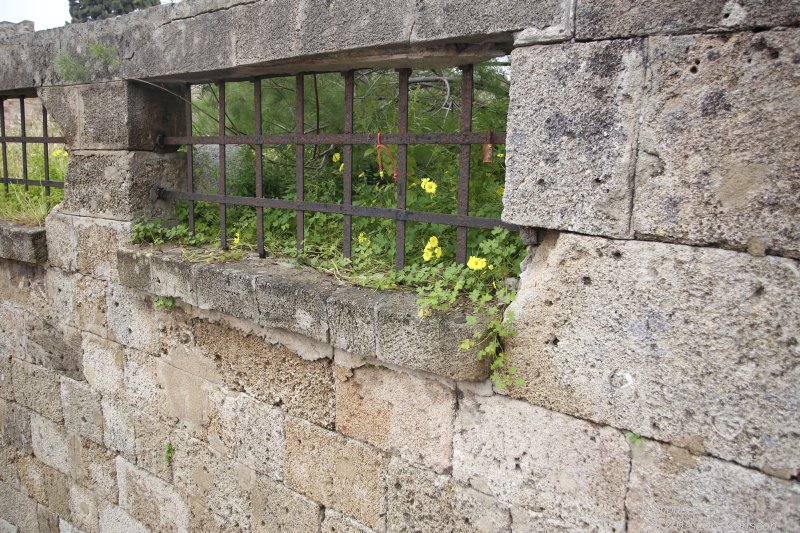 ---
---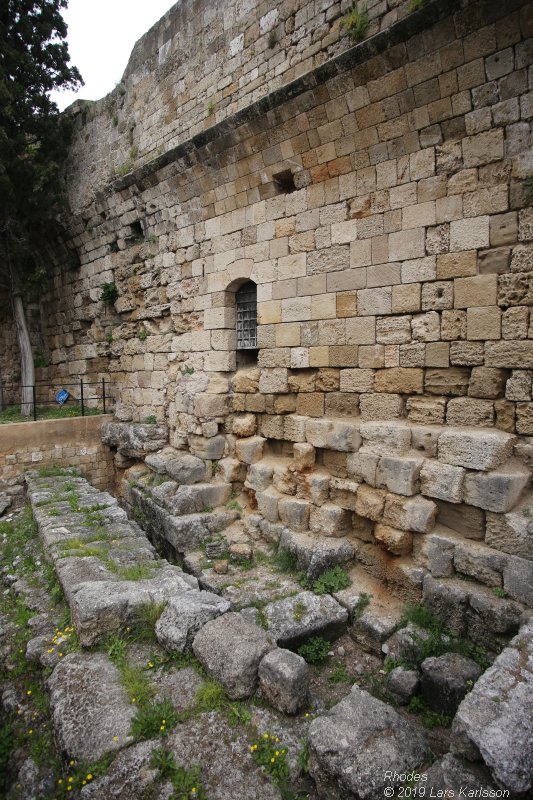 West of the Liberty Gate there are some remains of an older defense wall.
---
Palace of the Grand Master of the Knights: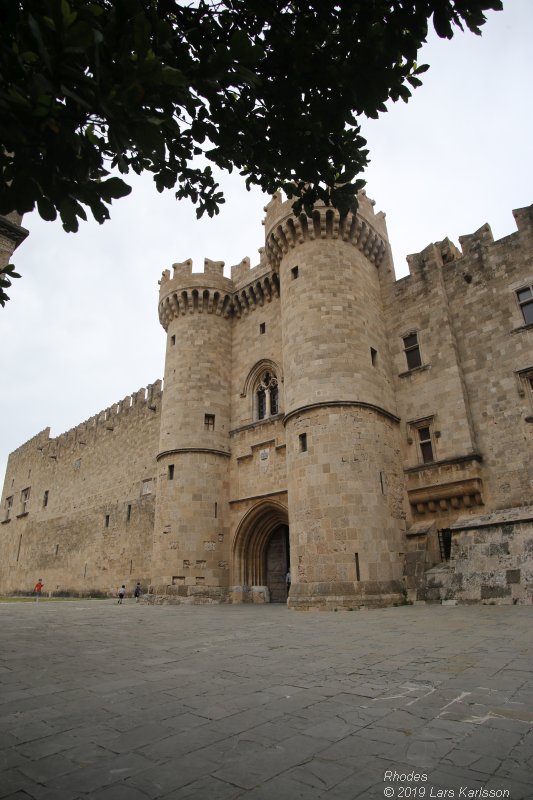 One more thing we had left in old city to do is a visit to the Palace of the Grand Master of the Knights.
---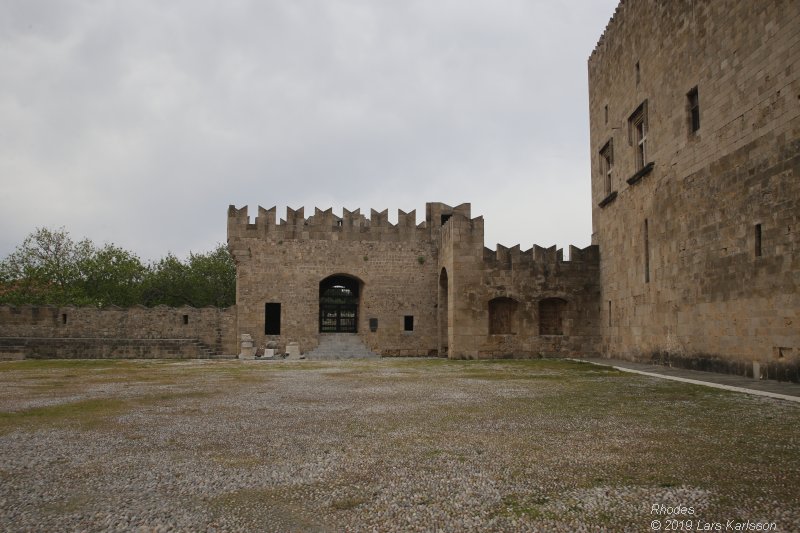 ---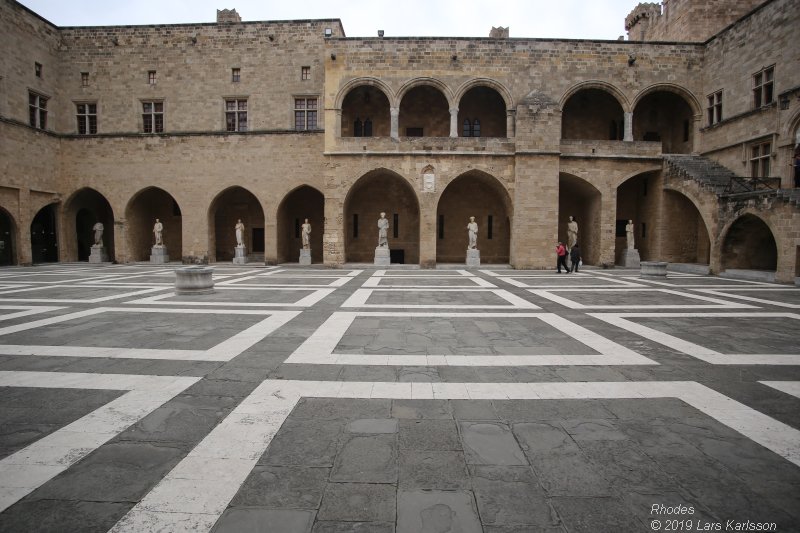 ---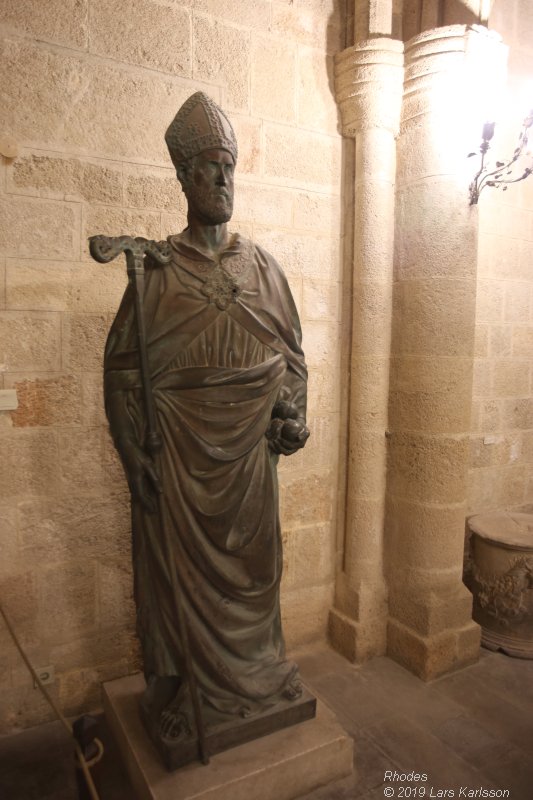 We are watched!
---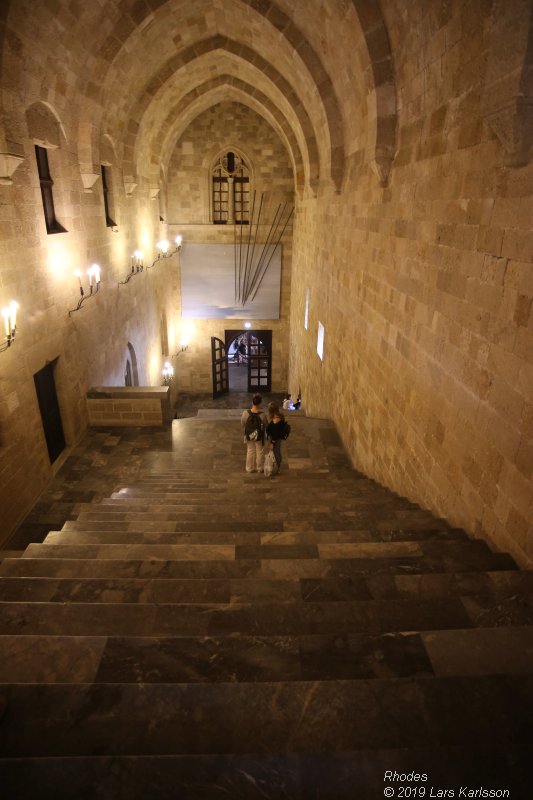 The palace is built in the 14th century.
---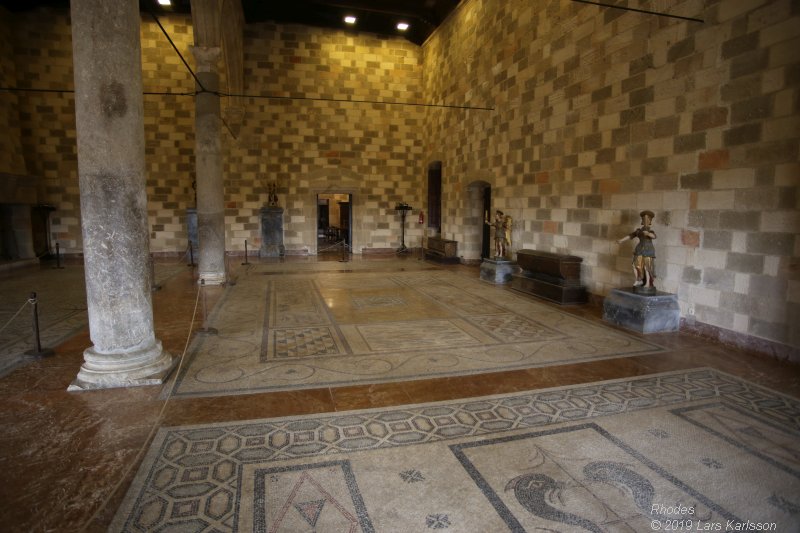 ---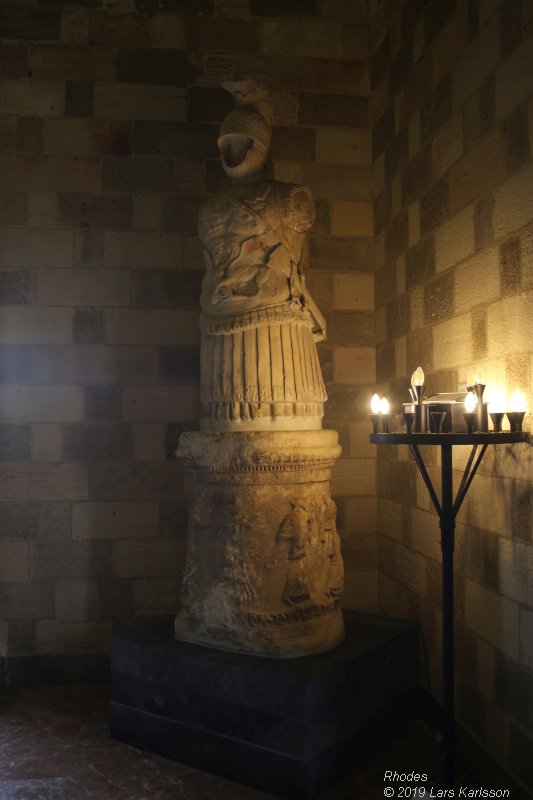 ---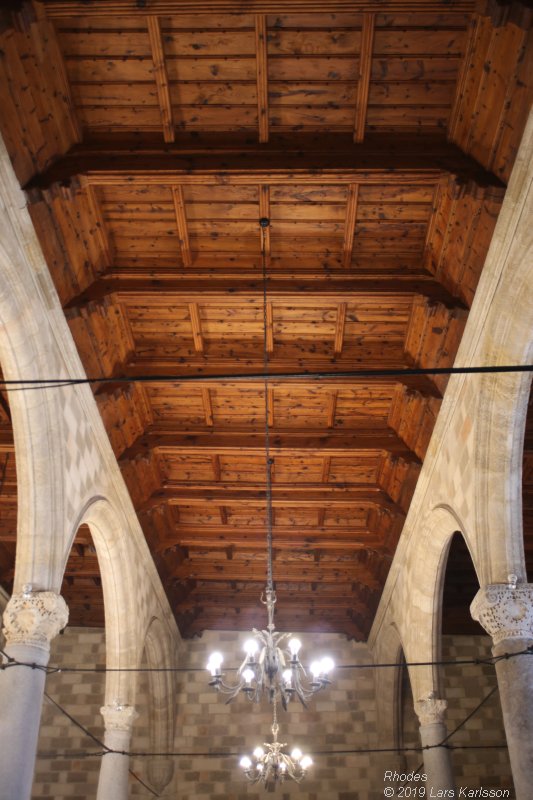 After all ruins we had looked at it is interesting to see how the roof are constructed of these old buildings.
---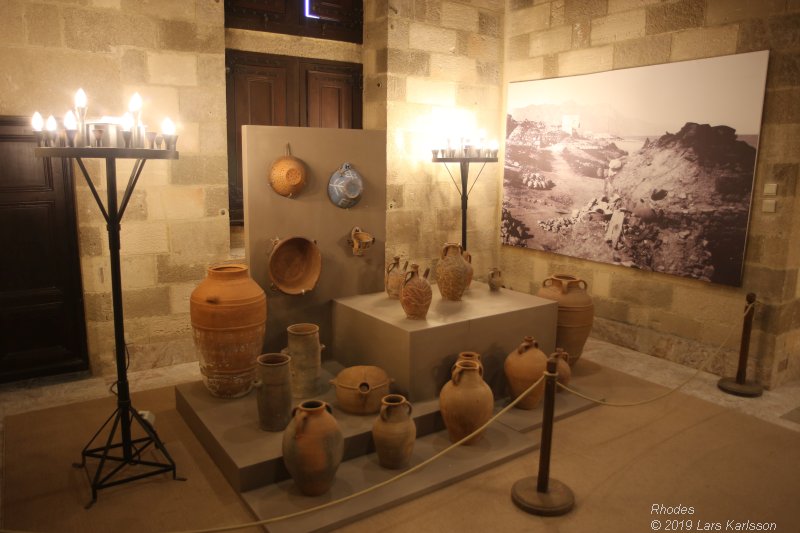 A temporary exhibition about pottery.
---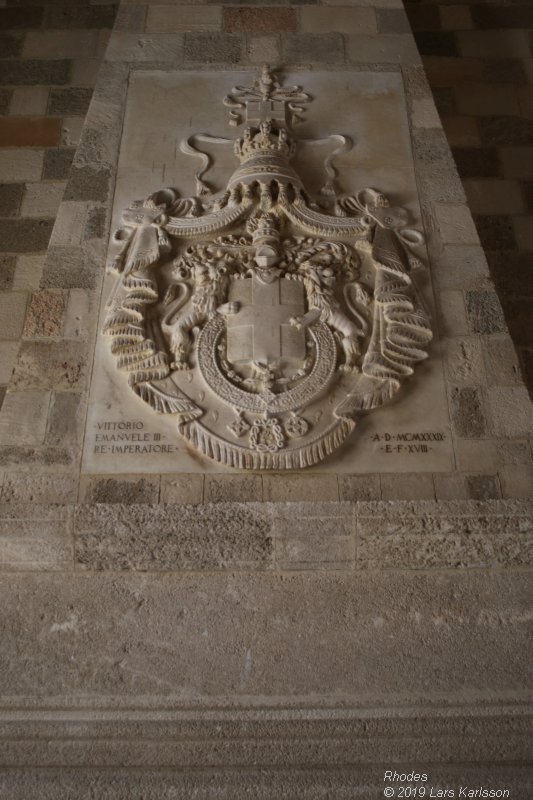 ---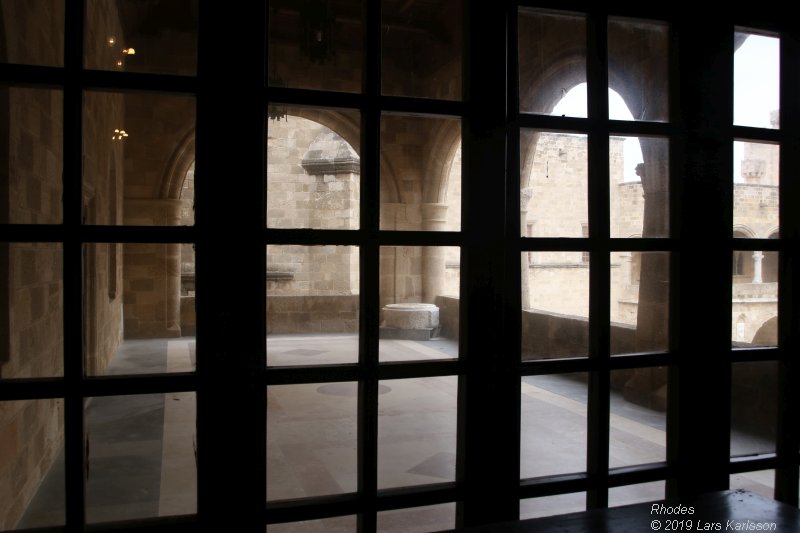 ---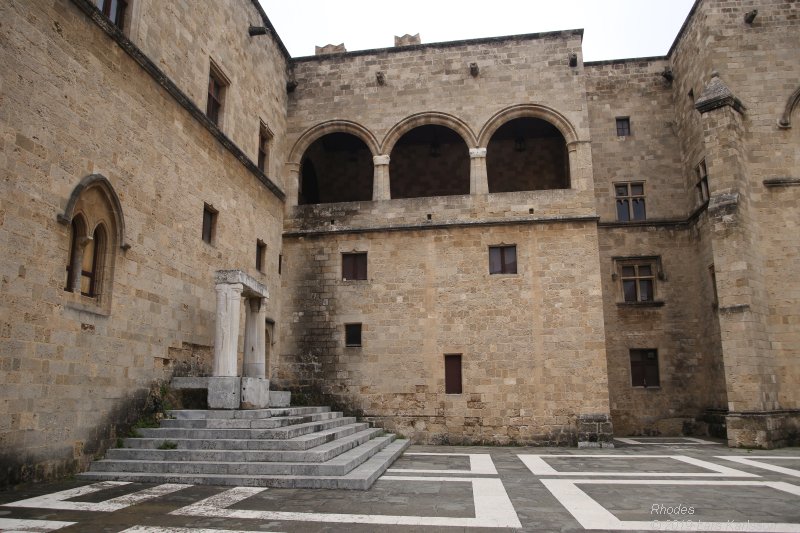 ---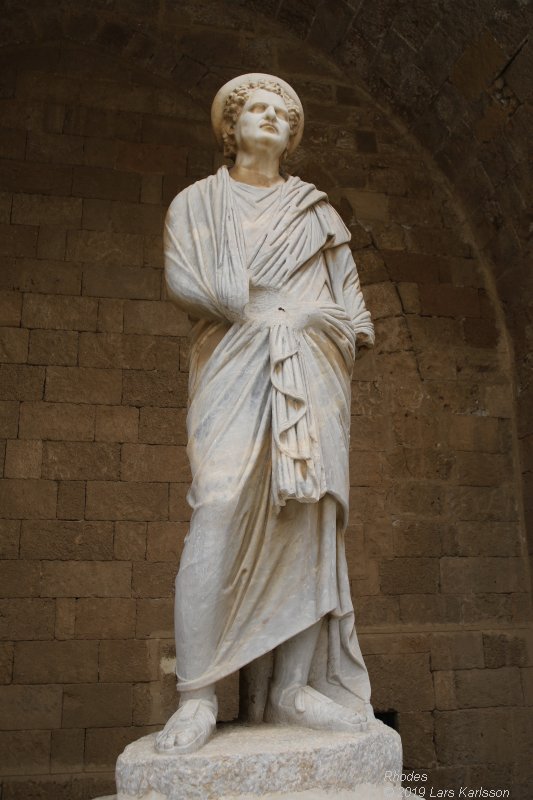 Behind the park we saw that there was a park with statues, we asked if there where any entrance to that park, but it was not open to the public.
---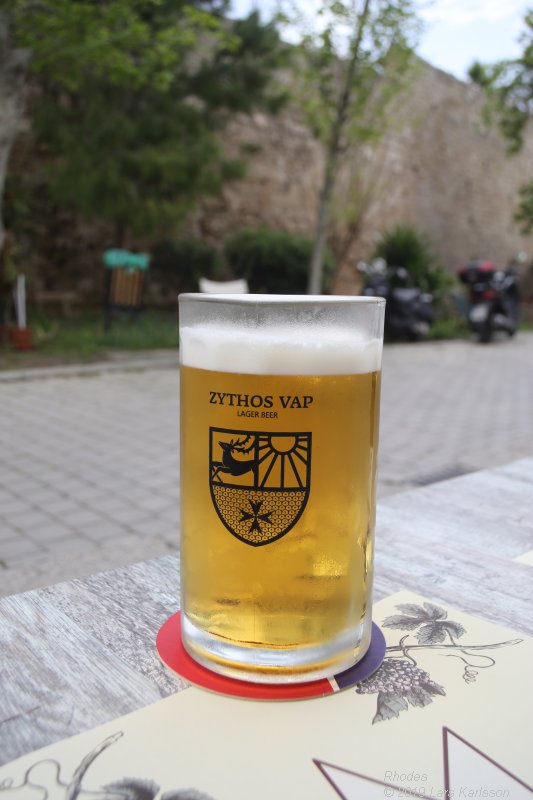 After a long walk something to drink.
---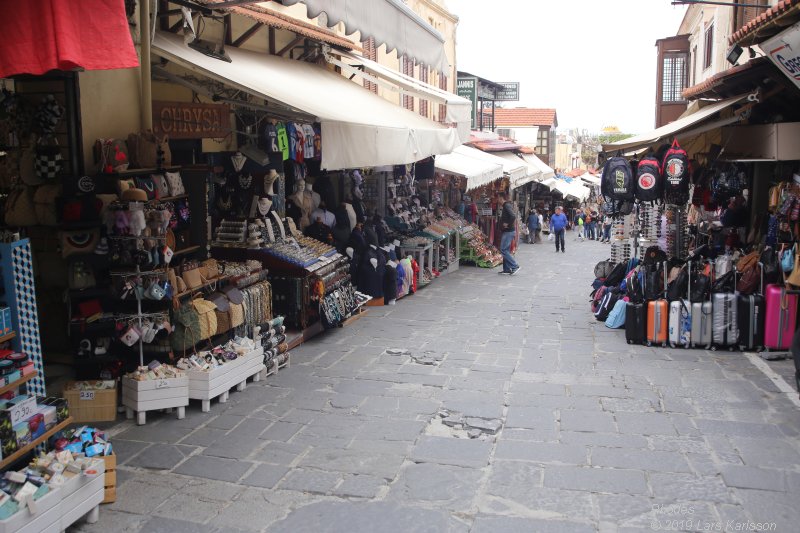 Gunilla bought a new backpack at this street.
---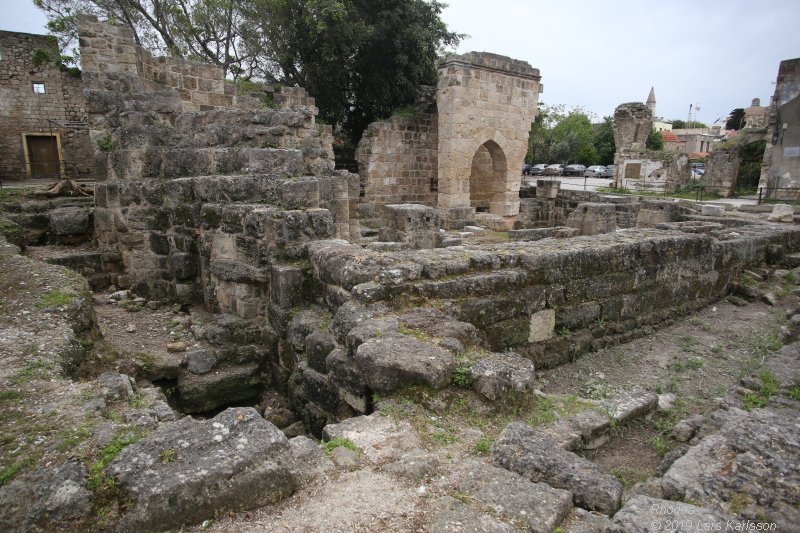 Another ruin we had missed the earlier days.
---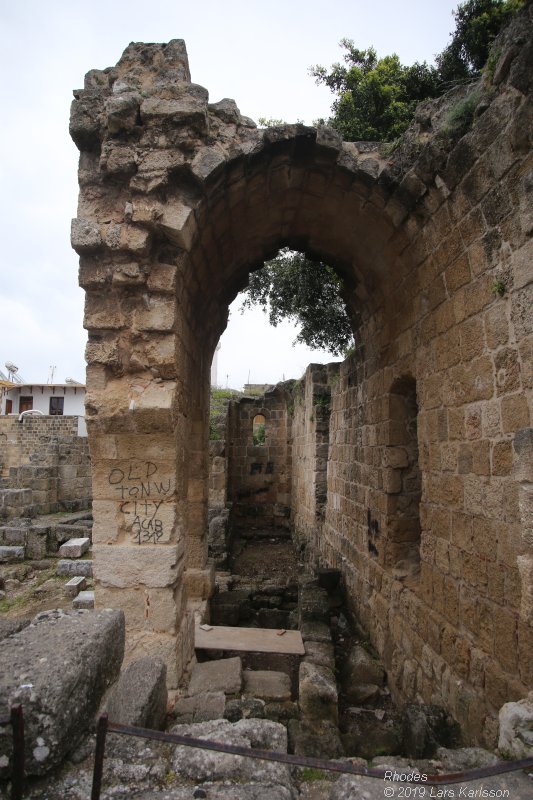 ---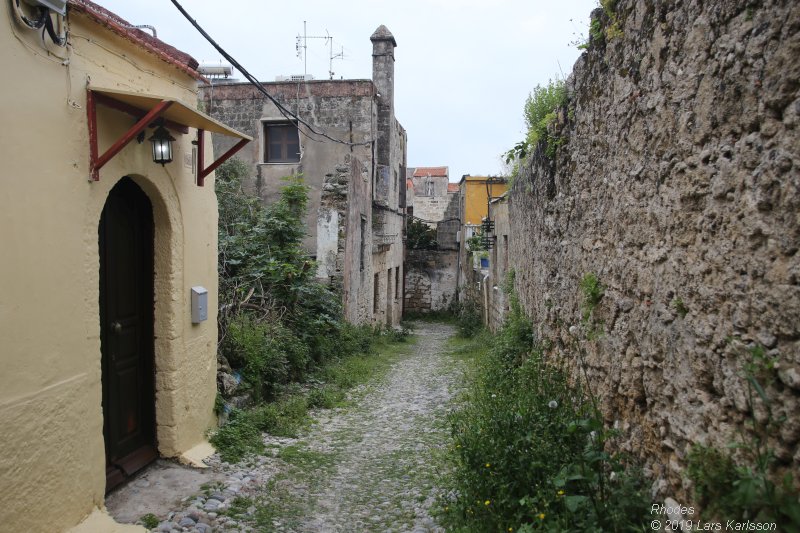 At the map we have found something they call the Knights History, but we never found where it was, not here at least.
---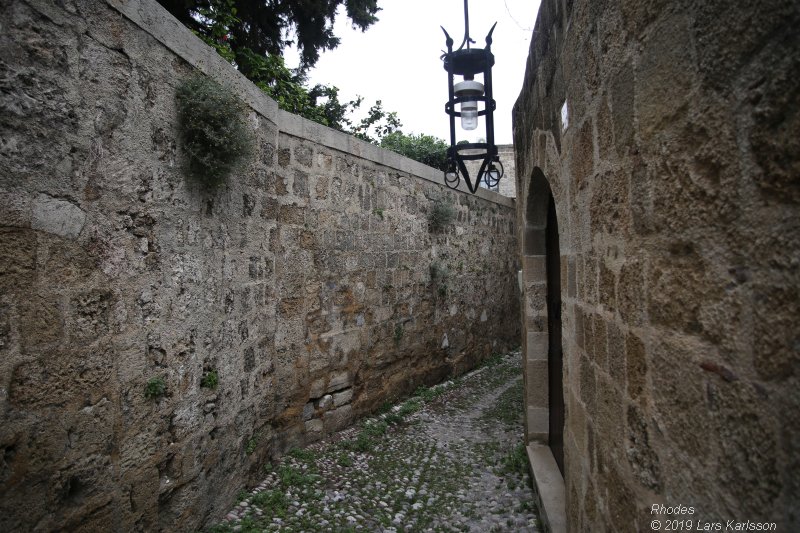 Time for us to get back to the square outside the palace where all the restaurants where.
---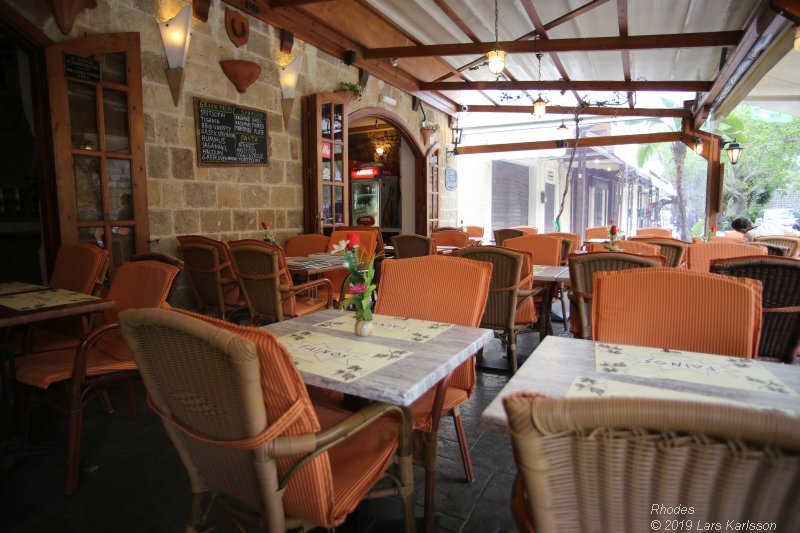 A dinner and drawing plans what to do when waiting for our flight. It start 2 am, very early I will say.
---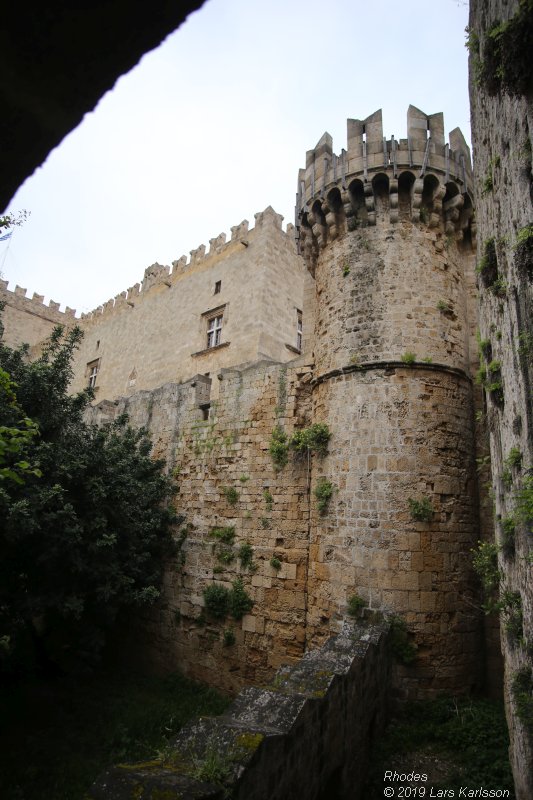 We decided to go back to the hotel and get a rest and charge our mobile phones.
---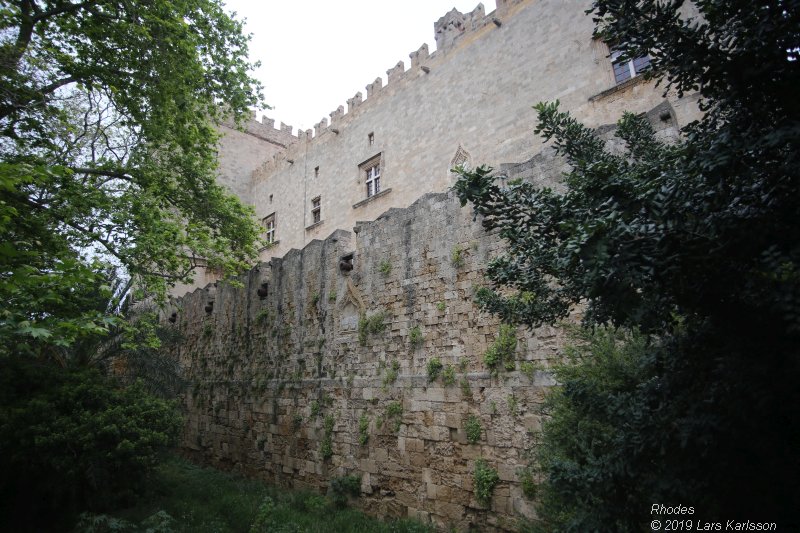 ---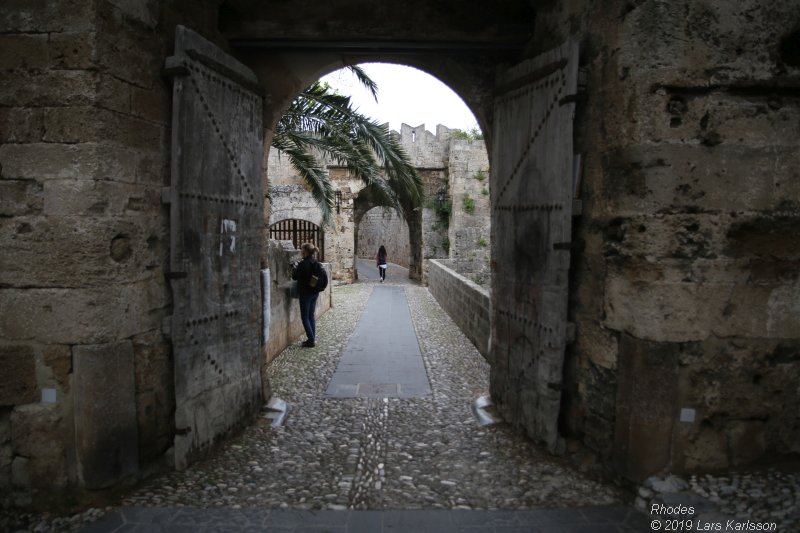 We leave the ancient city through the Gate D'Amboise.
---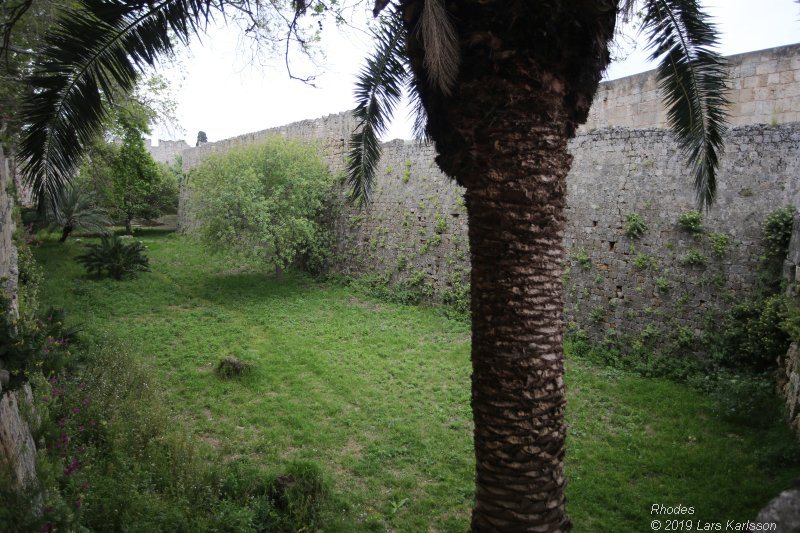 ---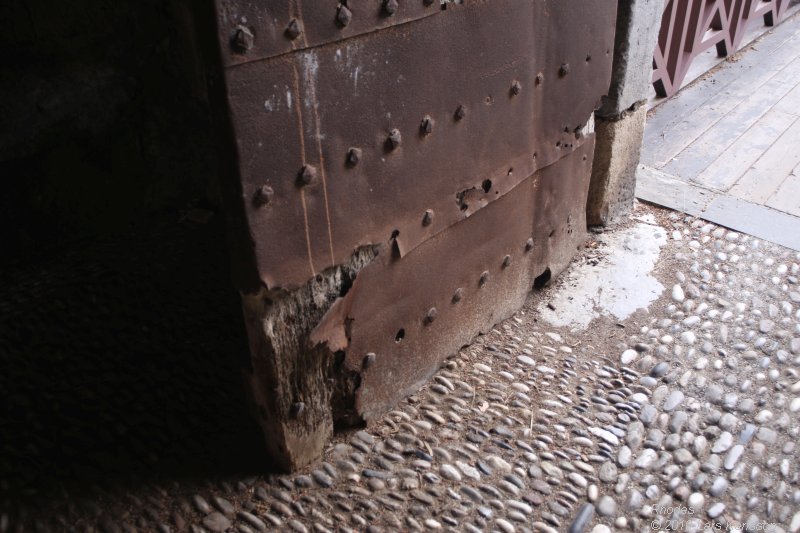 ---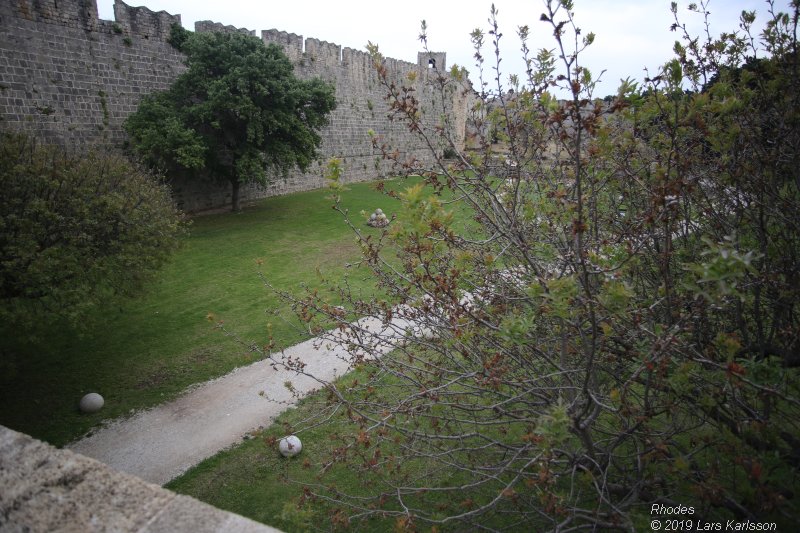 ---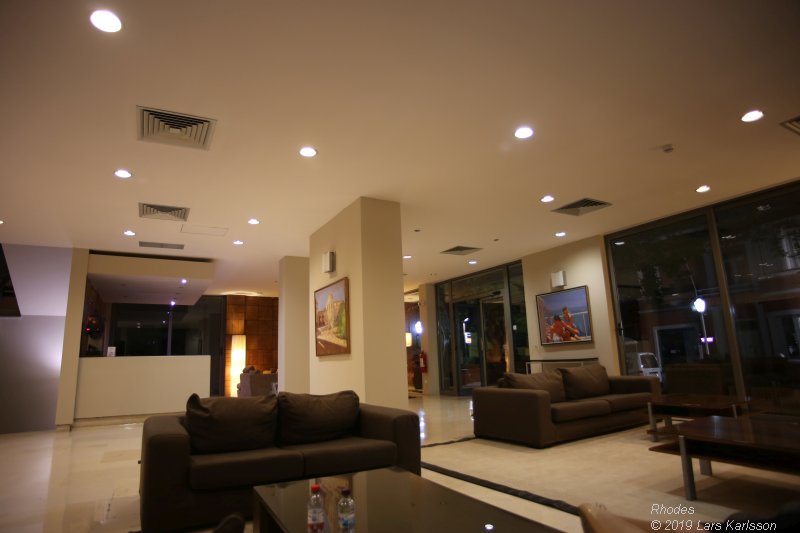 Back to the hotel, we don't have any room now and take a rest in the foyer. At 11 pm we took the bus to the airport, we got a dinner at the airport while we waiting. We was back home in Stockholm about 6 am.
This week at Rhodes has been great, and maybe we come back in September or October and have a visit to the Astronomy Cafe, then we stay over night and try to take same astronomy photographs.
The END
---