My travels in Sweden:
A cruise with M/S Saga Lejon, 2008
---
Content:
---
6, From Skanssund to Oaxen:
Skanssund: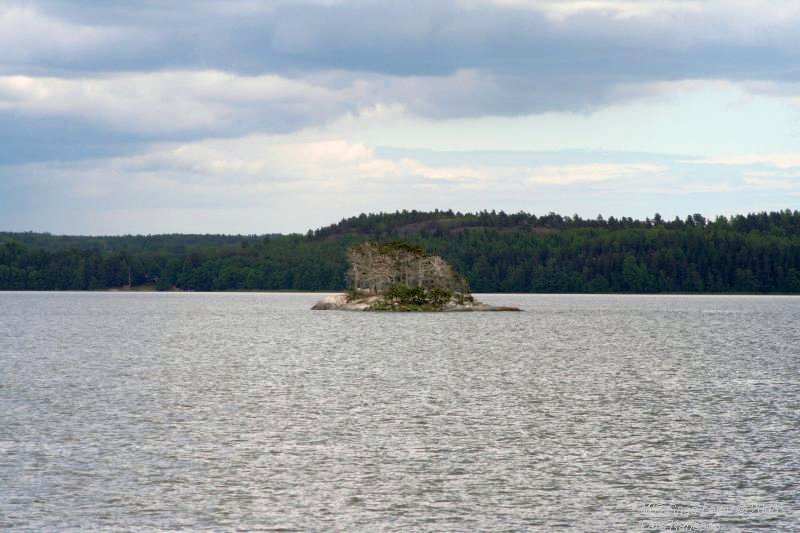 The islands is almost free from vegetation because of the birds, Skarv (shitting dirty birds).
---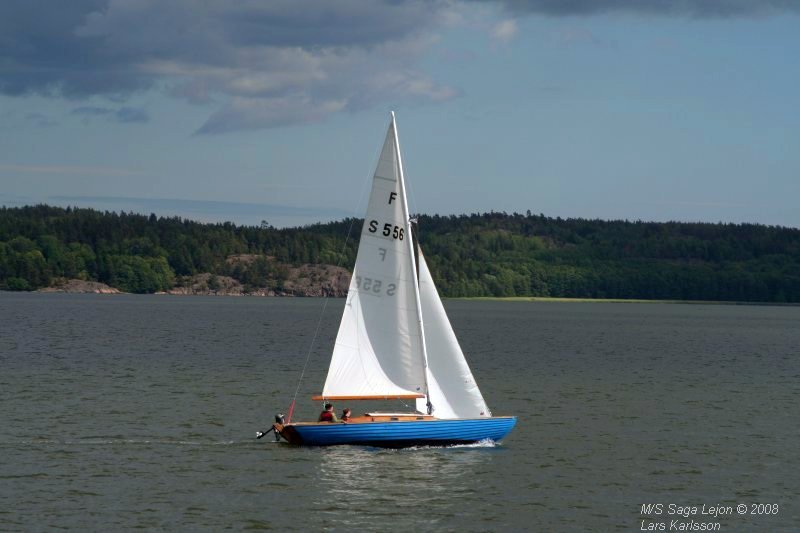 ---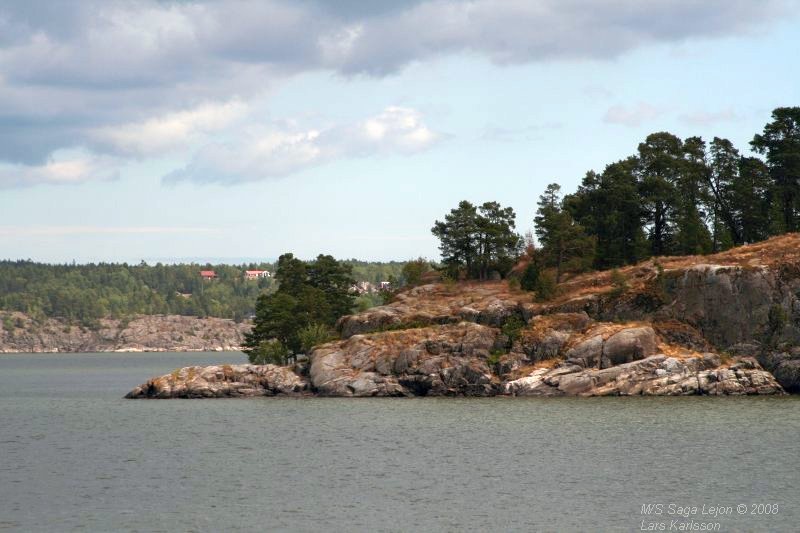 ---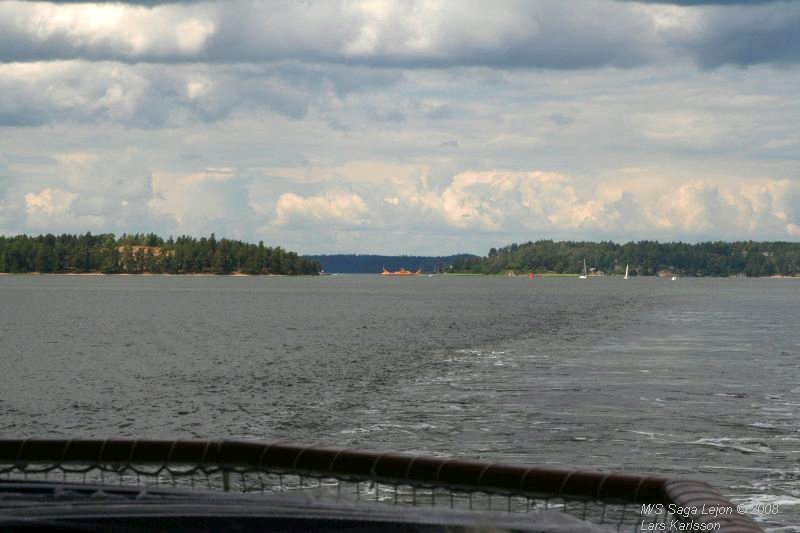 ---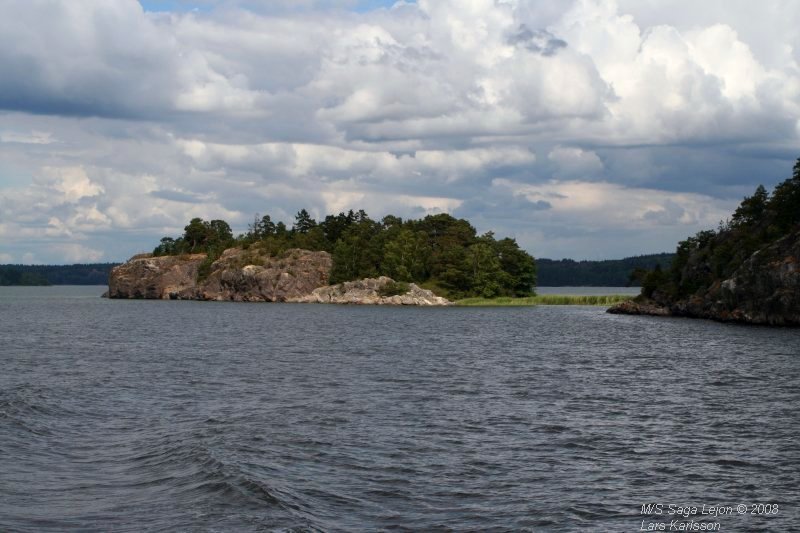 ---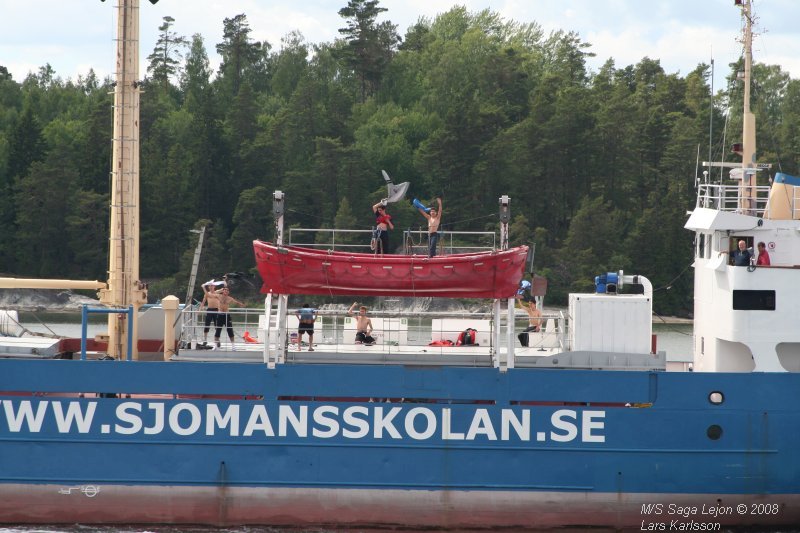 The school boys from Sjömansskolan waving to us, I think one of them lost his pants too.
---
Oaxen: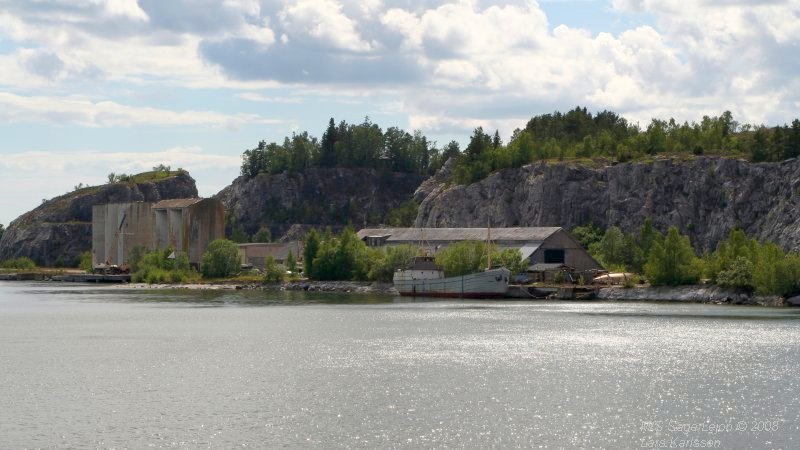 The island Oaxen, what we see is the limestone factory. When passing over the island by flight you see the white limestone glittering down here.
---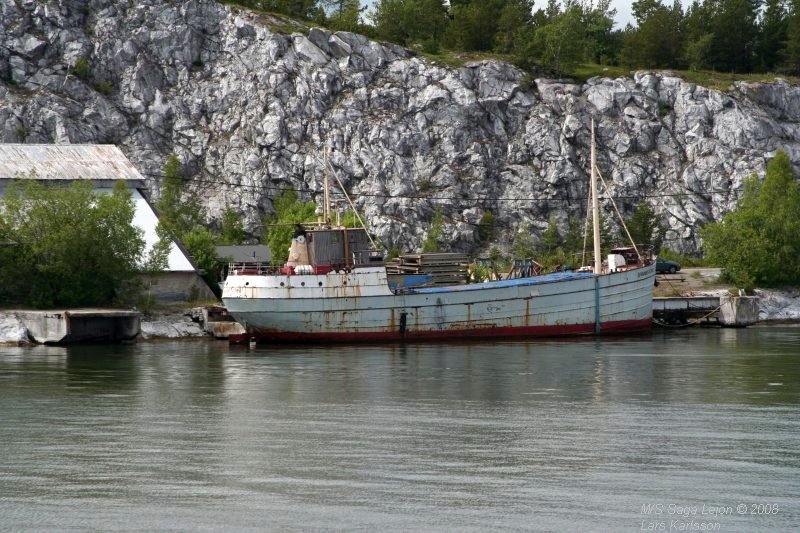 You can visit this island by ferry with your car.
---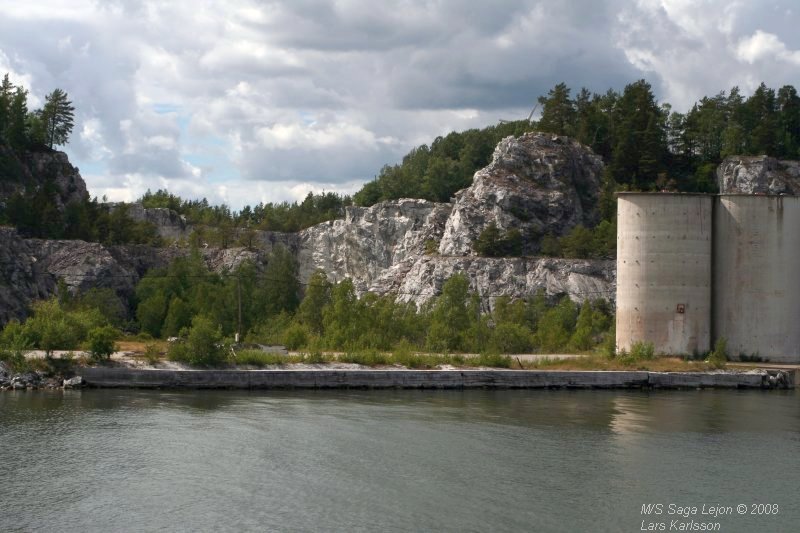 Once on this island was a famous restaurant with top Michelin stars, now it has moved to Djurgården in Stockholm.
---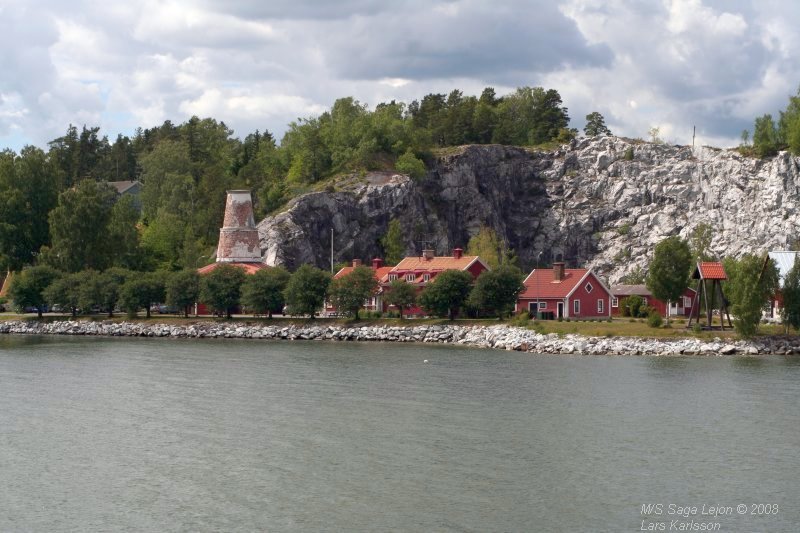 Workers houses. If I remember correct some of these houses are for rent, B&B.
---