My travels in Sweden:
A cruise with M/S Saga Lejon, 2008
---
Content:
---
2, From Hammarby to Essingen:
Årstaviken: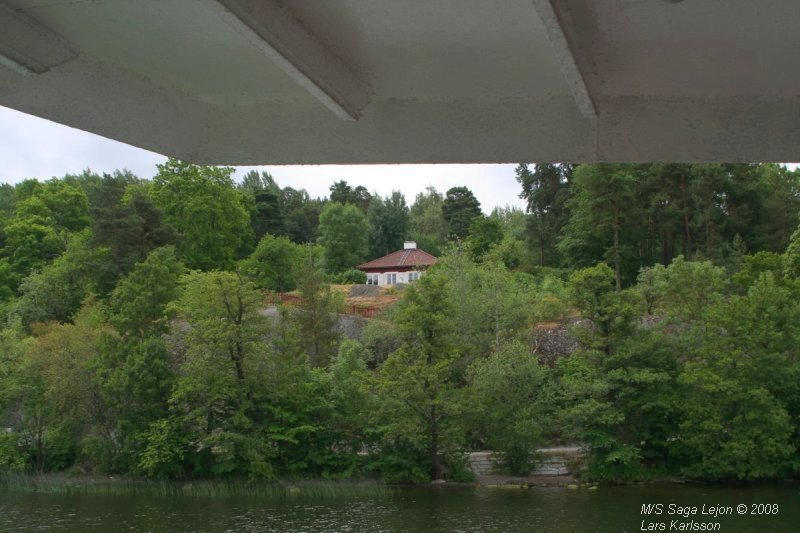 ---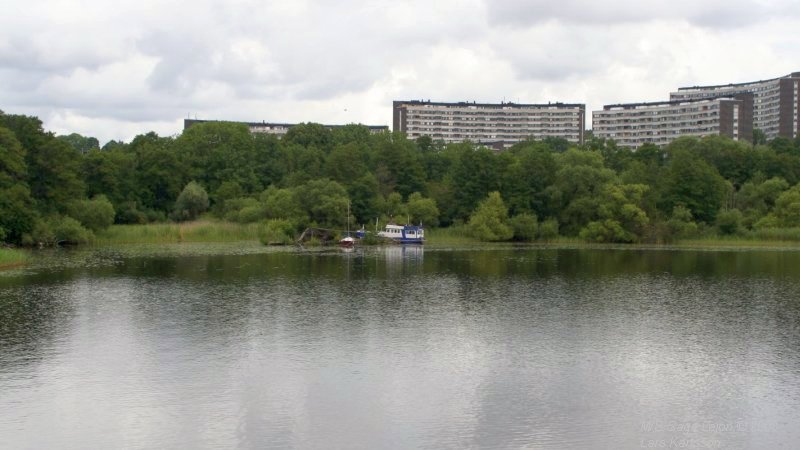 The residential of Tanto with its arc shaped buildings, earlier it was a big sugar factory here.
---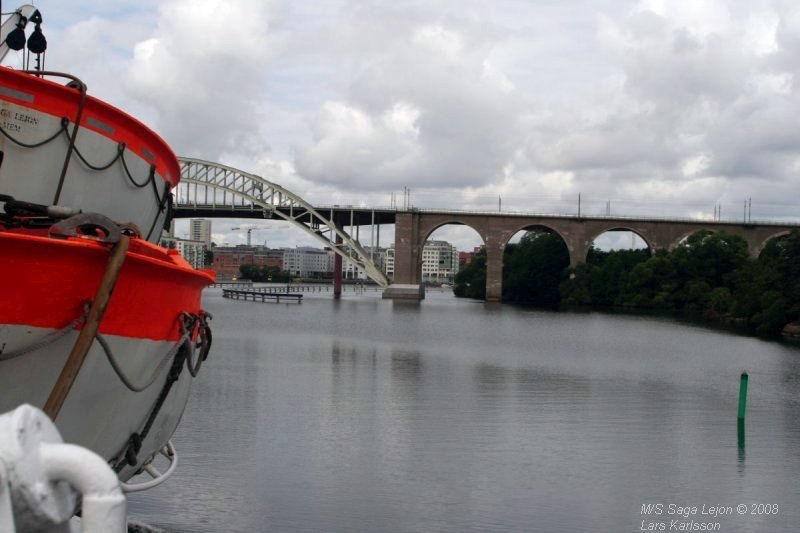 The Railway bridge Årstabron, built 1929, designed as an old Roman aqueduct. Behind is the new railway bridge, almost invisible.
---
Liljeholmen: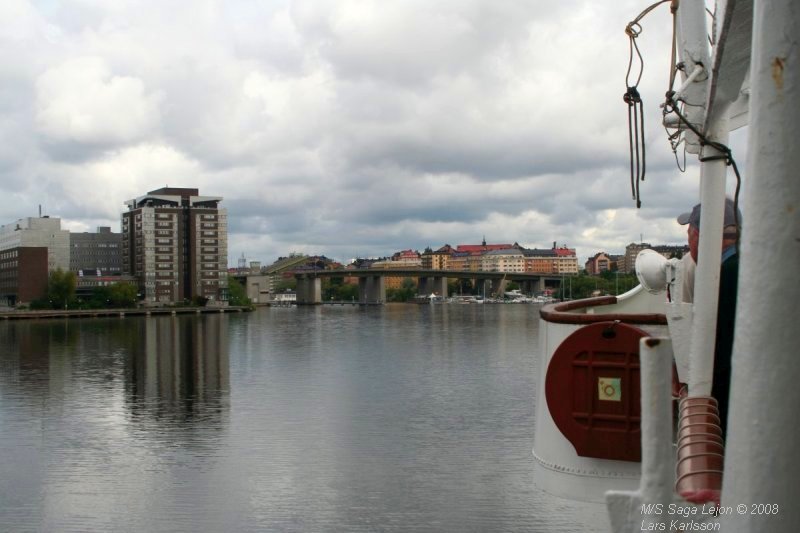 To the left Liljeholmen, former an industrial area, now offices and residentals. To the right, Horsntull with the two Hornstull bridges.
---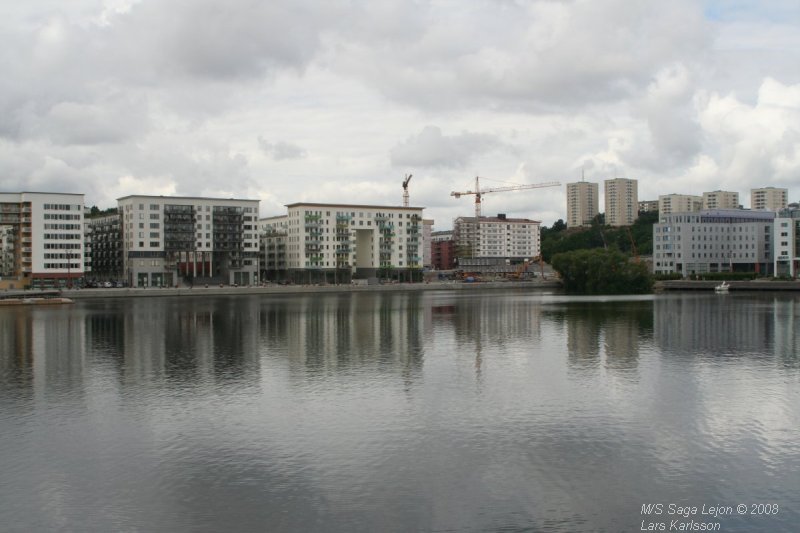 The hill in the background is Nybohov.
---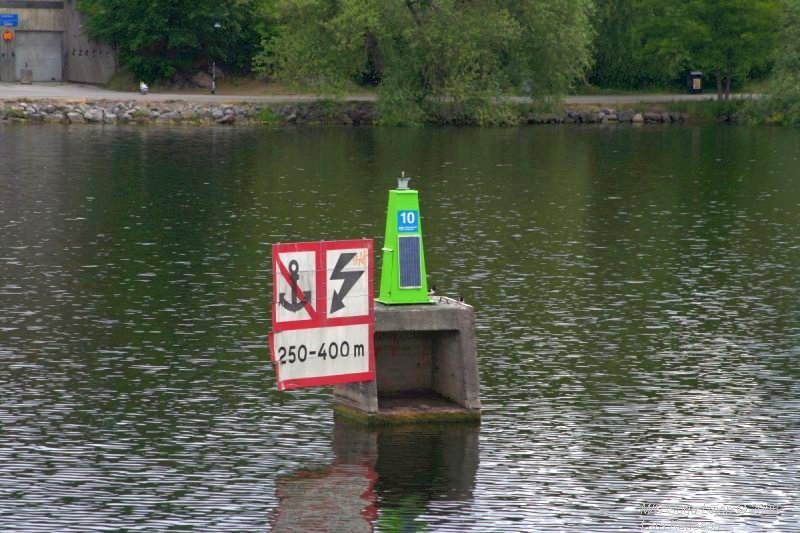 ---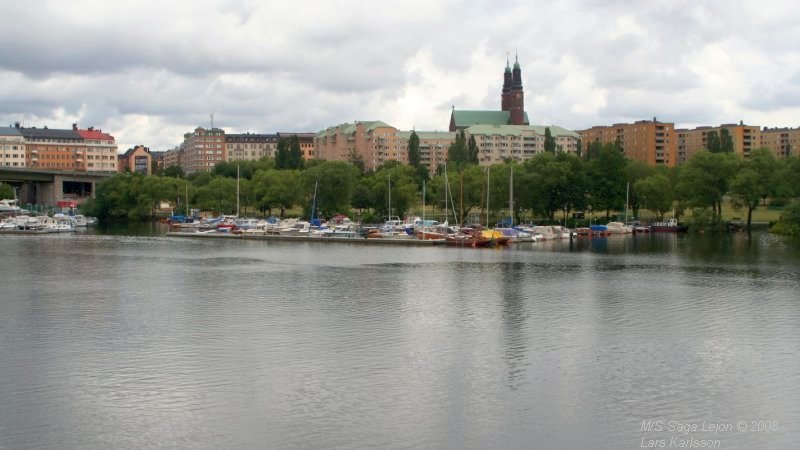 Högalid church with its twin tower. Designed by architect Tengbom and built from 1916 to 1923.
---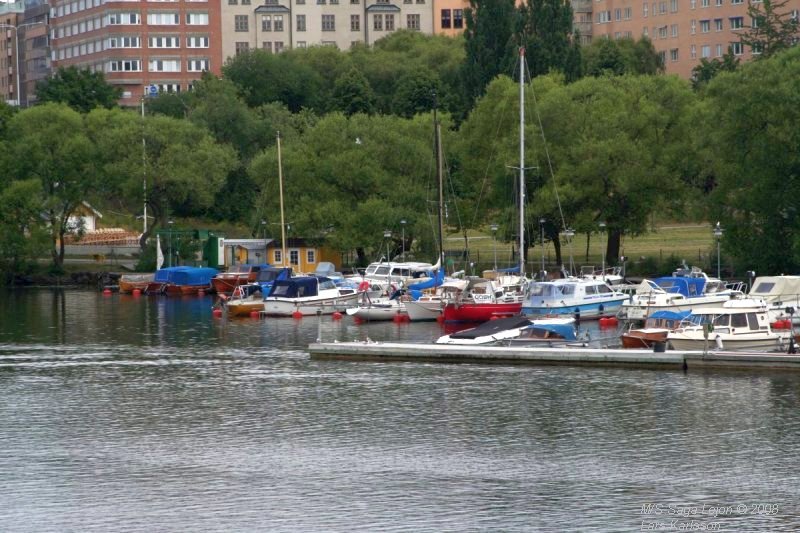 Ligna boat club, this is the place where my father had his mahogany cruiser Monalisa.
---
Hornstull: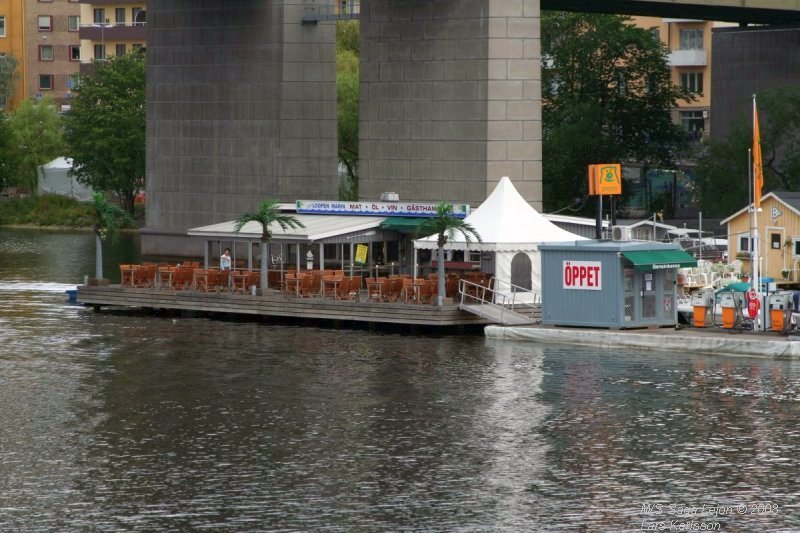 Former a gas station, now a pub and restaurant, Loopen Marina.
---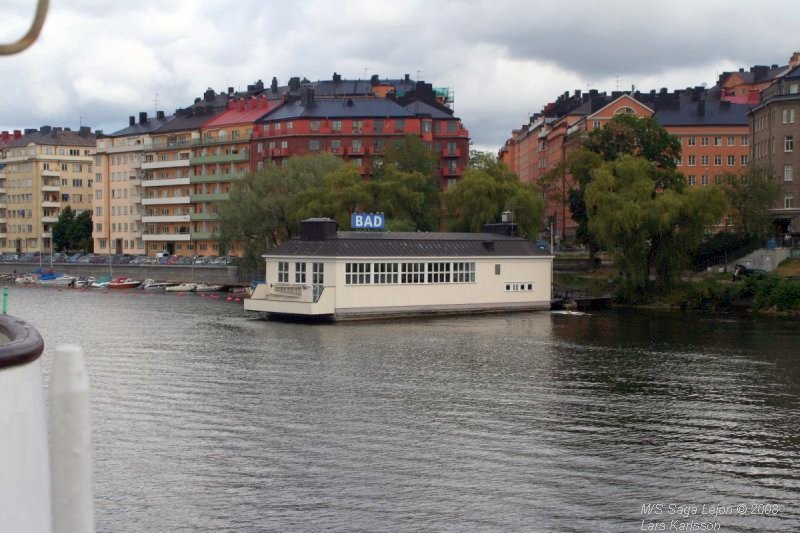 Liljehomen's bath, opened 1930 and now closed and it will soon be towed away. Behind was once the customs Hornstull's gate with a pontoon bridge connecting the island Södermalm to the mainland.
---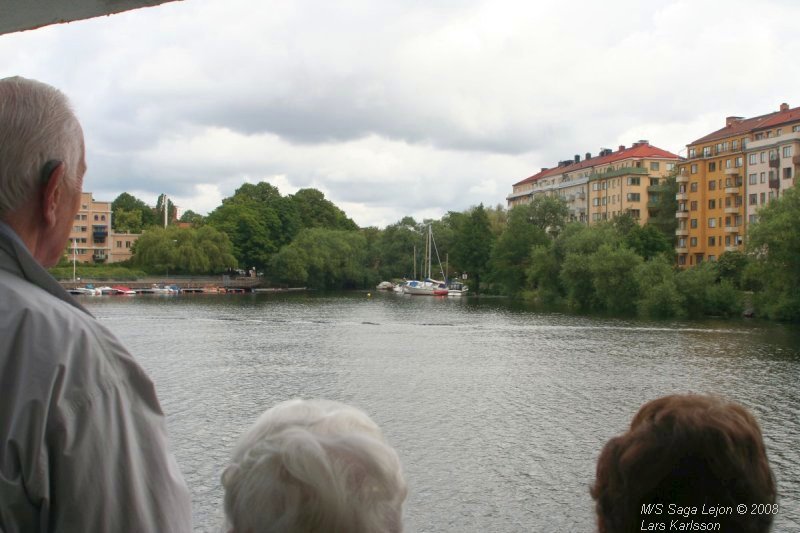 To the left Reimersholme, famous for its distillery factory in earlier days and to the right Bergsundsstrand, it was a big shipyard at this place hundred years ago.
---
Essingen: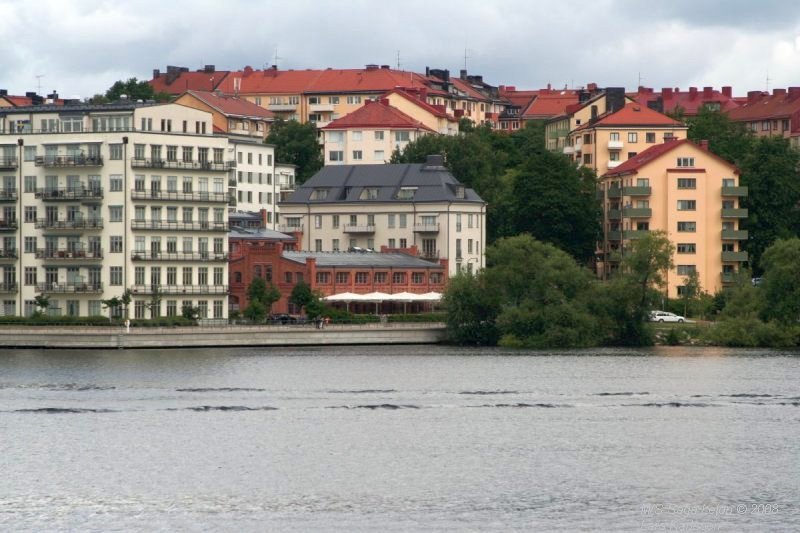 The island Lilla (small) Essingen, the red brick building was once a factory belonged to Electrolux.
---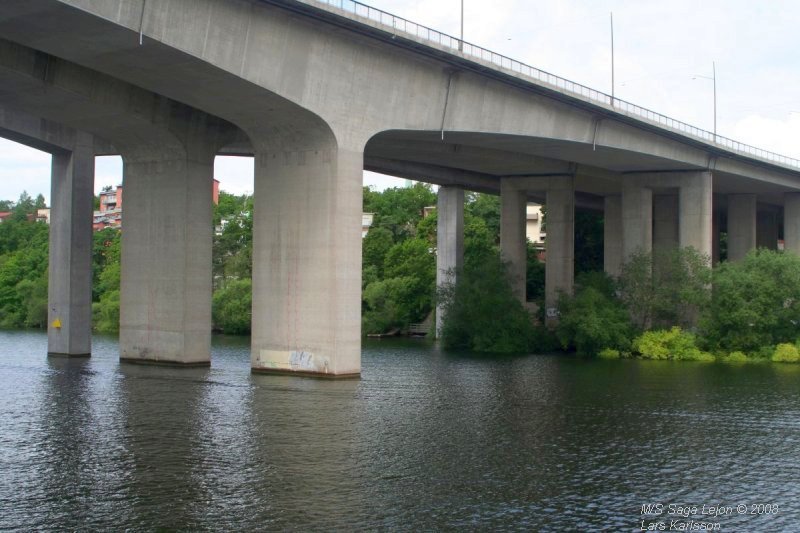 Essinge bridges, behind is the island Stora (big) Essingen.
---