My travels in Sweden:
A cruise with M/S Saga Lejon, 2008
---
Content:
---
3, From Essingen to Birka:
Hägersten: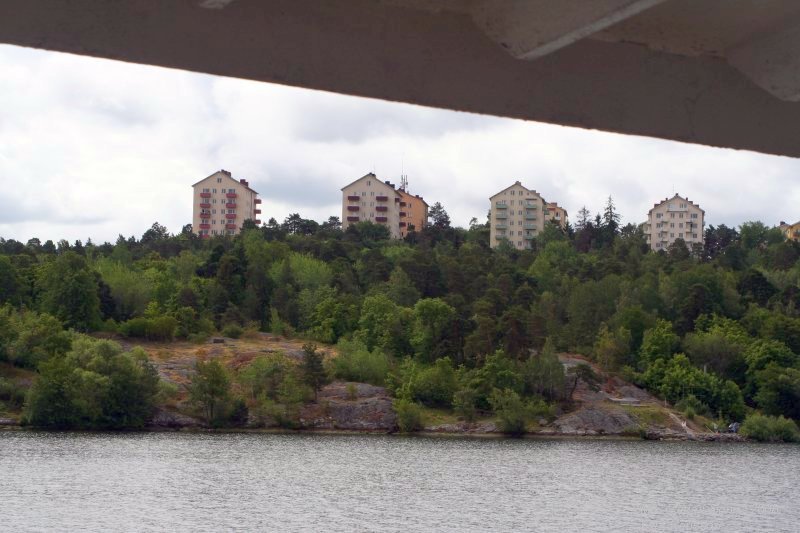 Residential along the street Klubbacken in Axelsberg, part of Hägersten.
---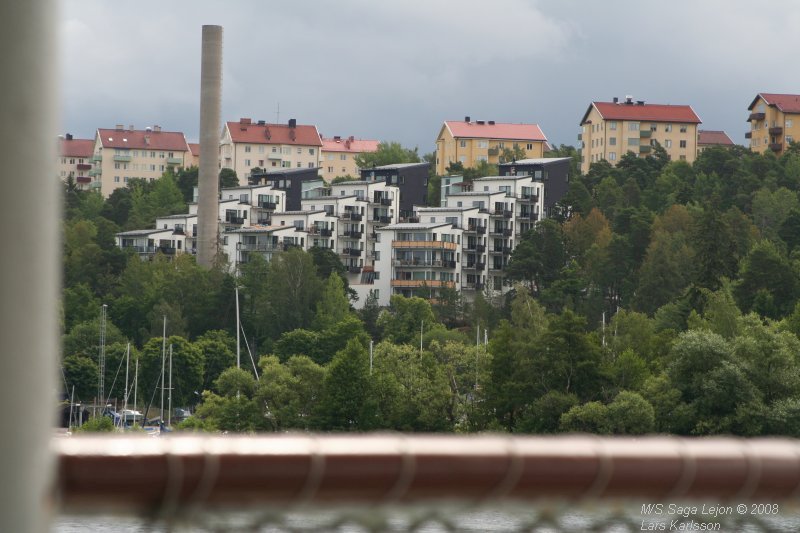 ---
Kungshatt: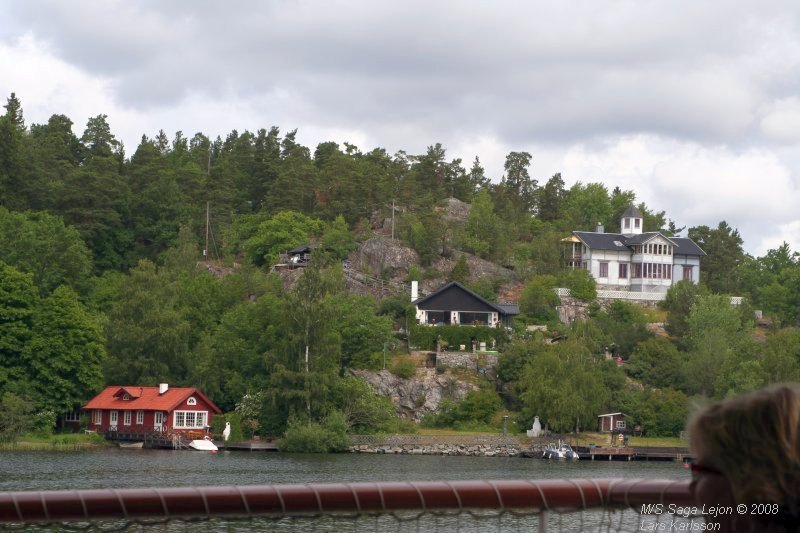 The island Kungshatt (King's hat), they are now building a big bridge that shall cross this island. There is a story when the King was haunted along the top of the rock and lost his hat.
---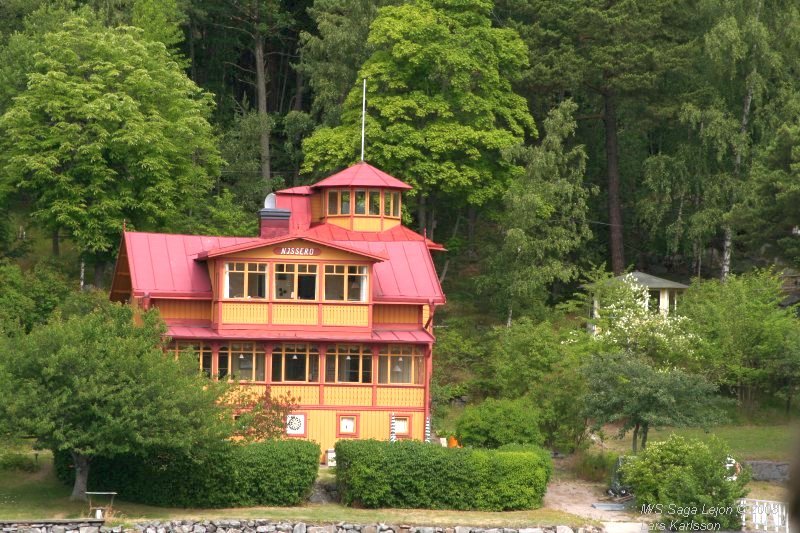 What I know some of these old houses has been moved to this place after the big world exhibition at Djurgården more then hundred years ago.
---
Ekerö: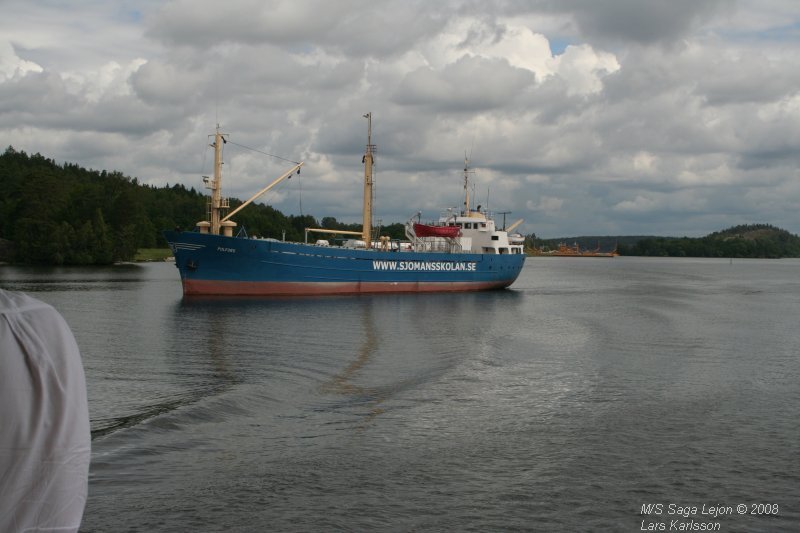 The school ship Polfors and behind is the ferry that goes between Slagsta and Träkvista at the island Ekerö.
---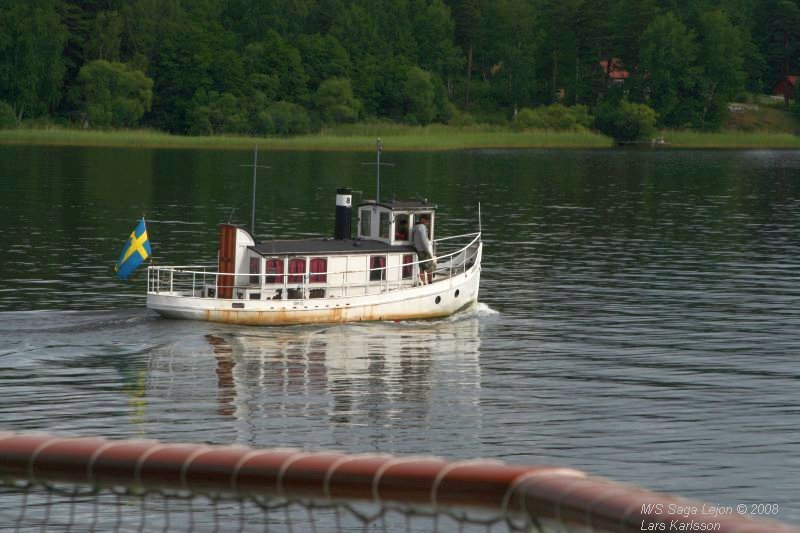 ---
Norsborg: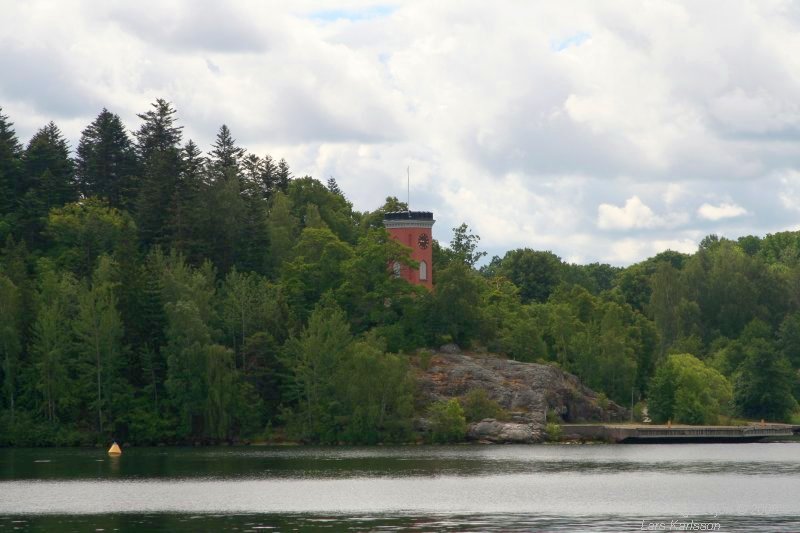 Clock tower at Hundhamra in Norsborg. At this place you can find
---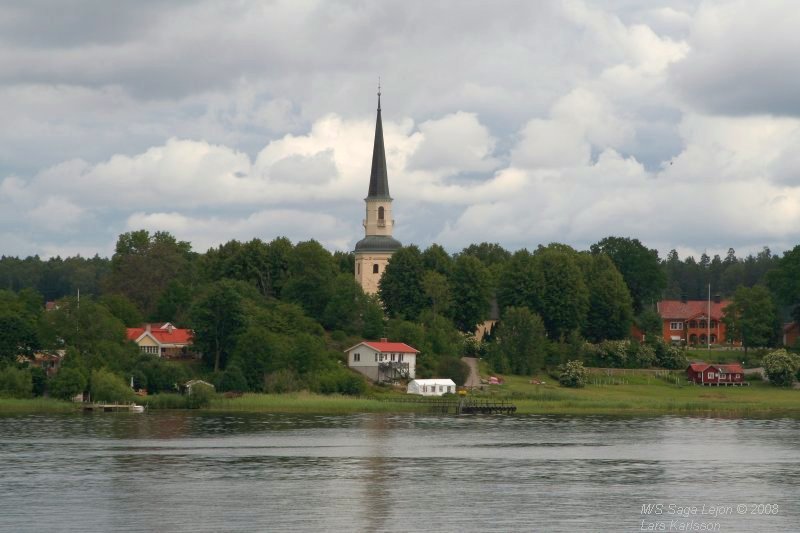 Church at Träkvista at the island Ekerö.
---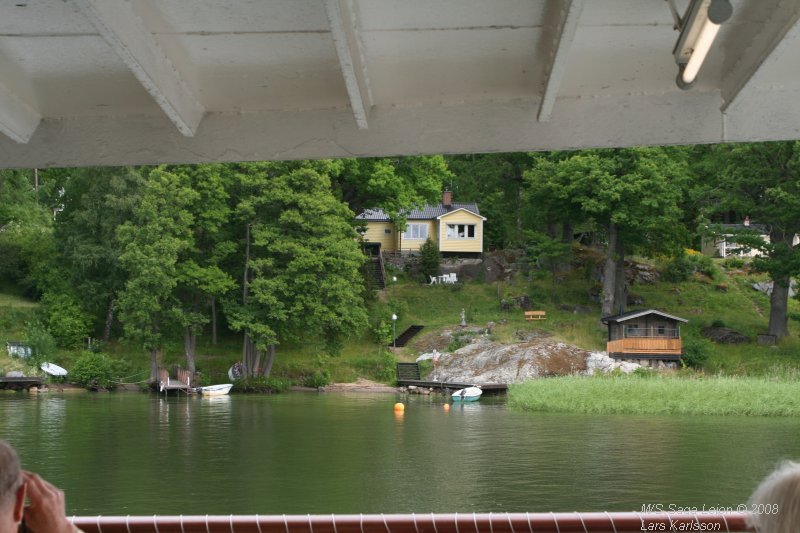 ---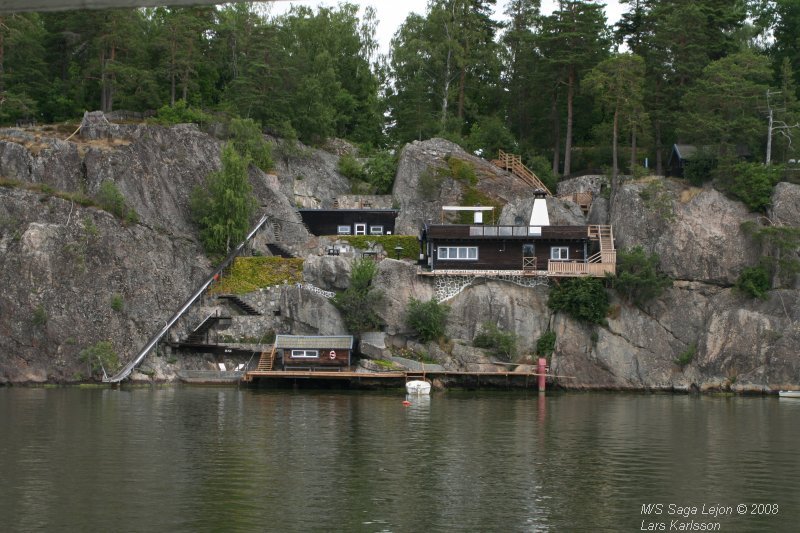 Note the long waterslide to the left, I remember it from the 1960s.
---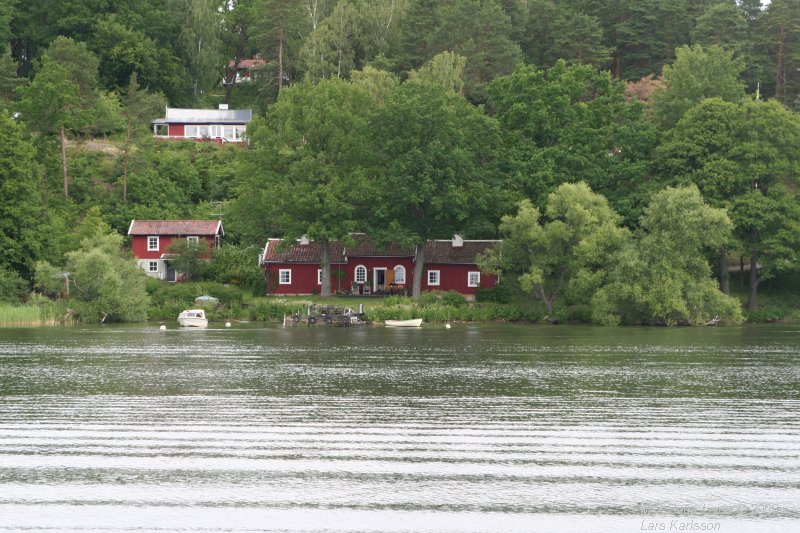 ---
Björkö: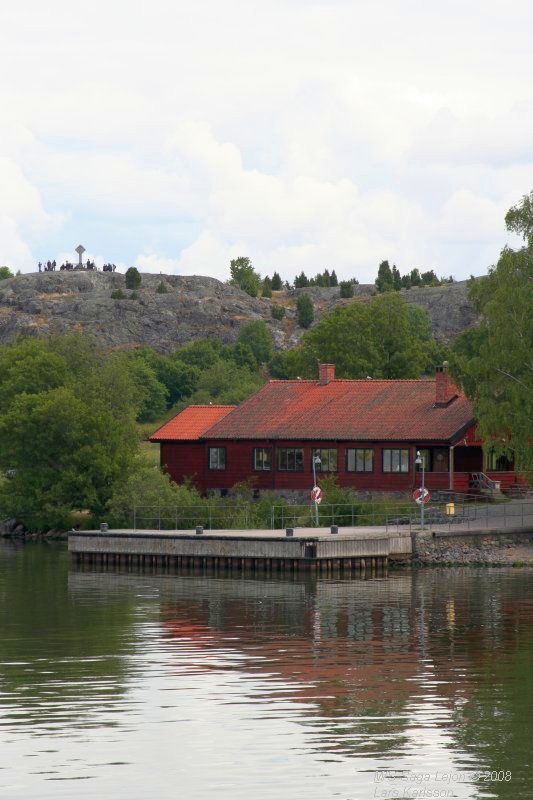 The island Björkö, once it was a big harbor and a village with name Birka. It was the main trading place thousand years ago, older then the capital Stockholm.
---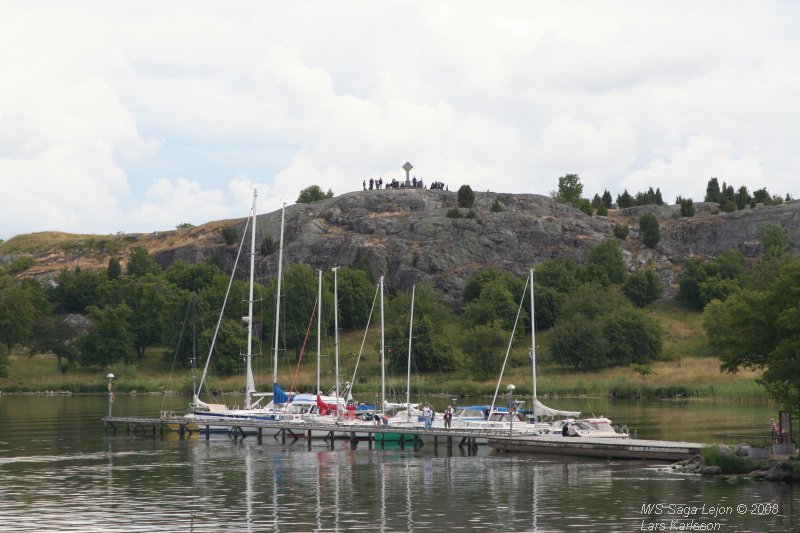 Ansgar's cross on top of the hill at the island Björkö.
---