My travels in Sweden:
MAK star party and other places in middle of Sweden, 2019
---
Content:
---
3, Skara to Trollhättan, day three
Skara: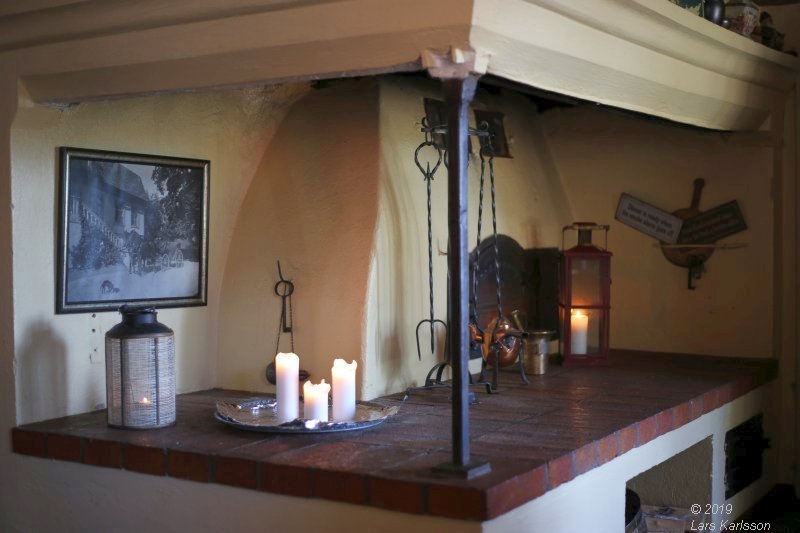 Our second stay was at Brunsflo Biskopsgården. Breakfast was included and here we are eating our breakfast in the old kitchen.
---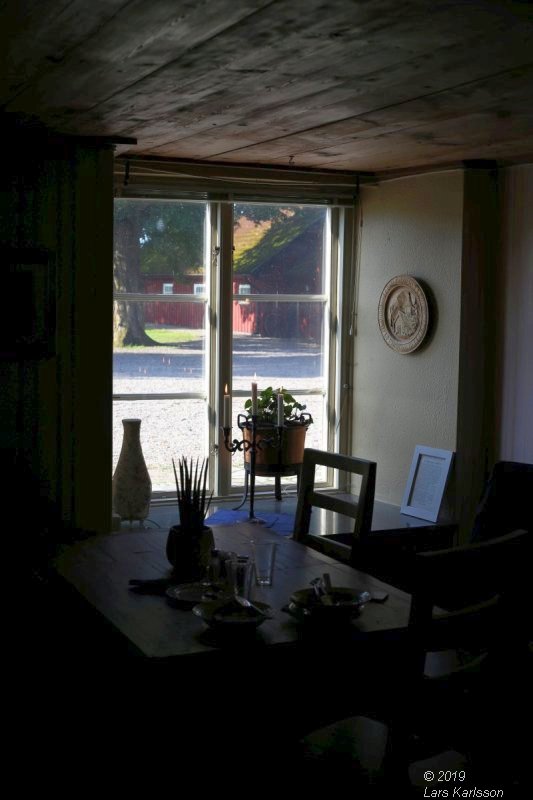 The weather looks to be fine today and we plan what to do.
---
Varnhem, Kata's farm: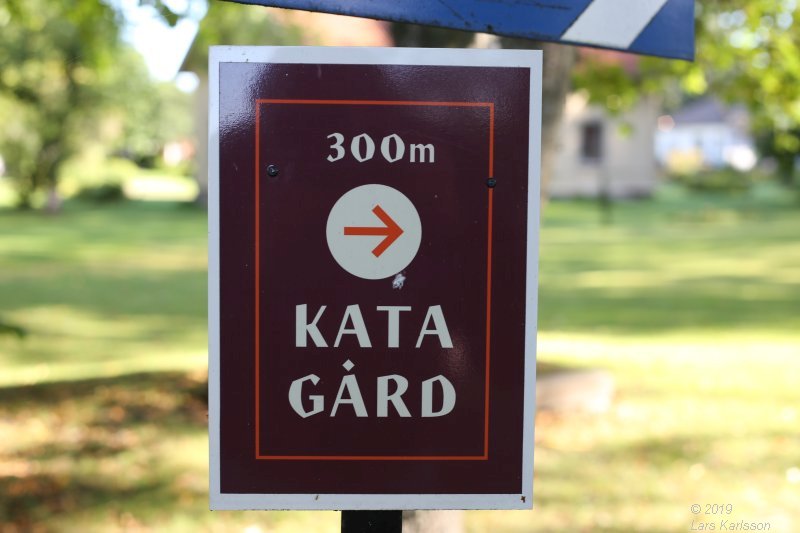 We decided to visit Varnhem which we visited last year. They have lately discovered an old church buried in the ground which they now have built a museum around. That museum is now open and we want to visit it. Kata is the girl that is buried at this church, one thousand years ago.
More to read about Varnhem at Wikipedia:
---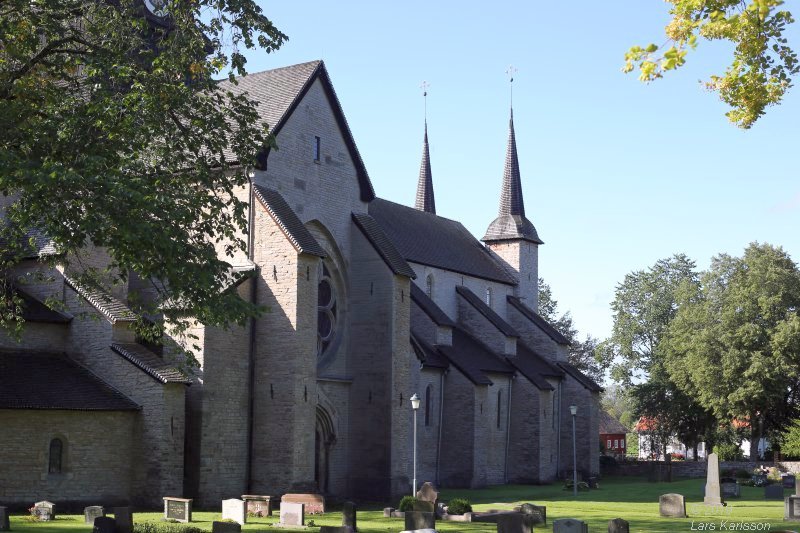 To come to the hill where the new museum is located we walk behind the other church, Varnhem convent church.
---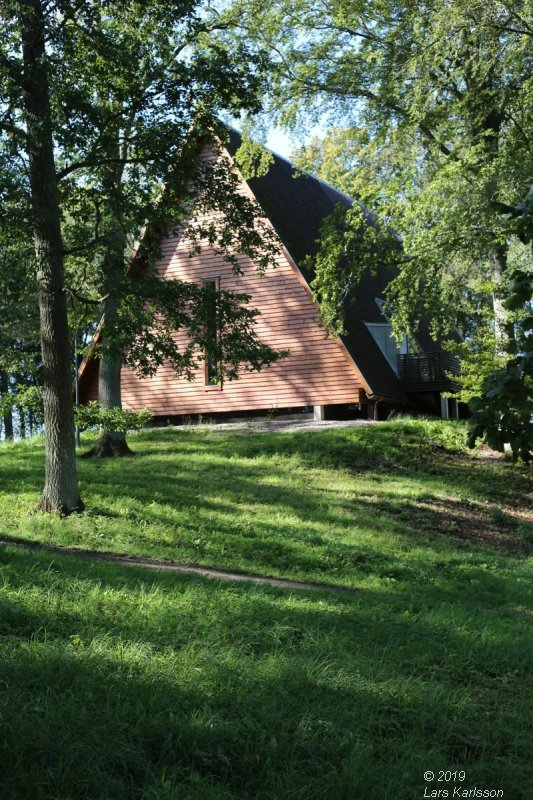 The new museum is housed in the wooden building we see here, placed over the ruin of the church.
---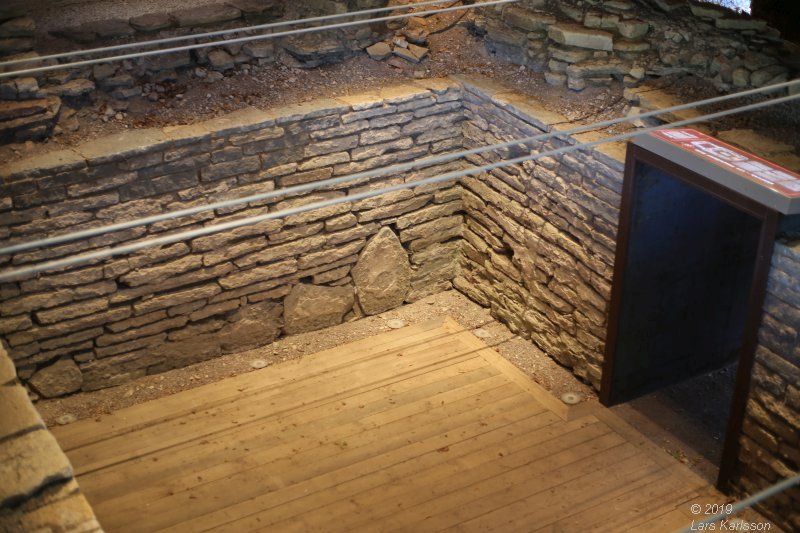 It look very well preserved, it has been buried many hundred years. Even earlier it was a wooden church here.
---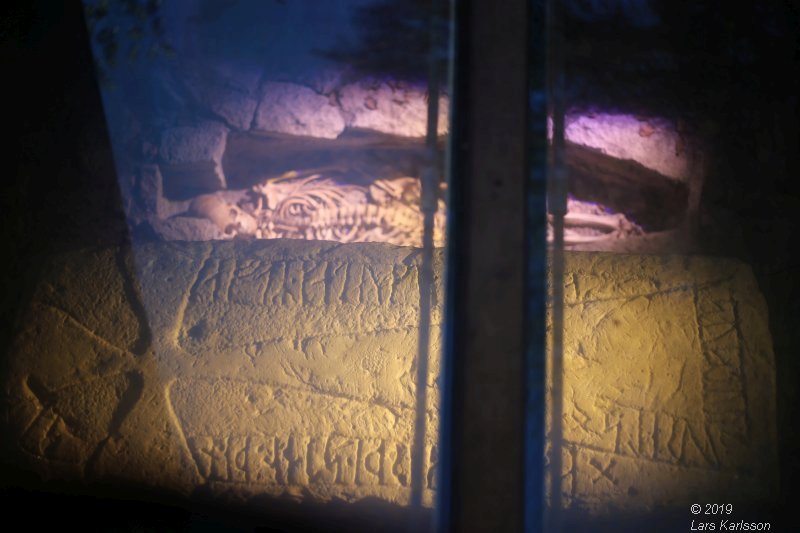 This is Kata resting here with the tombstone aside.
More to read about Kata Gård at Wikipedia:
This was very interesting to see, this area in the middle of Sweden is like the origin of Sweden one thousand years ago.
---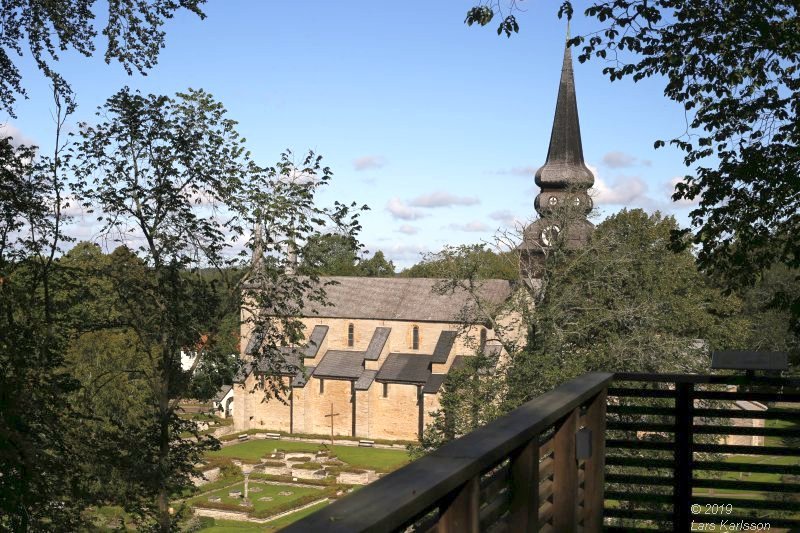 Now we walk back to Varnhem's convent church.
---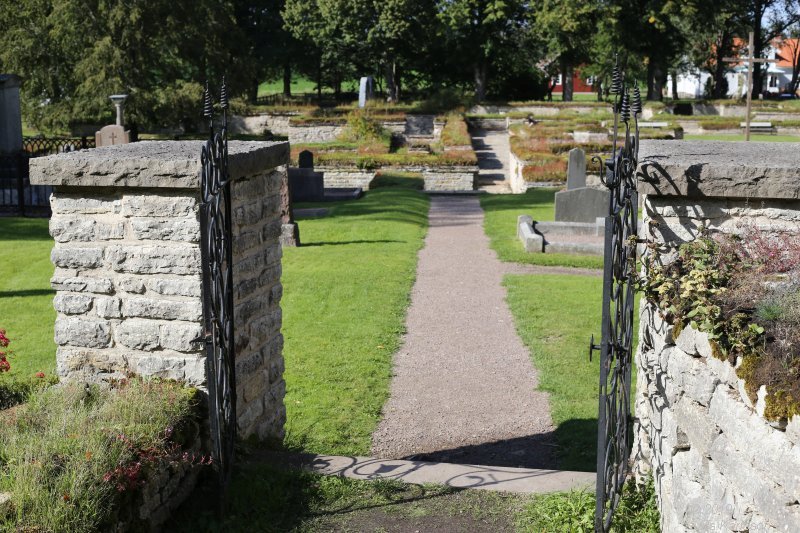 We pass through the convent ruins where today is a the convent herb garden.
---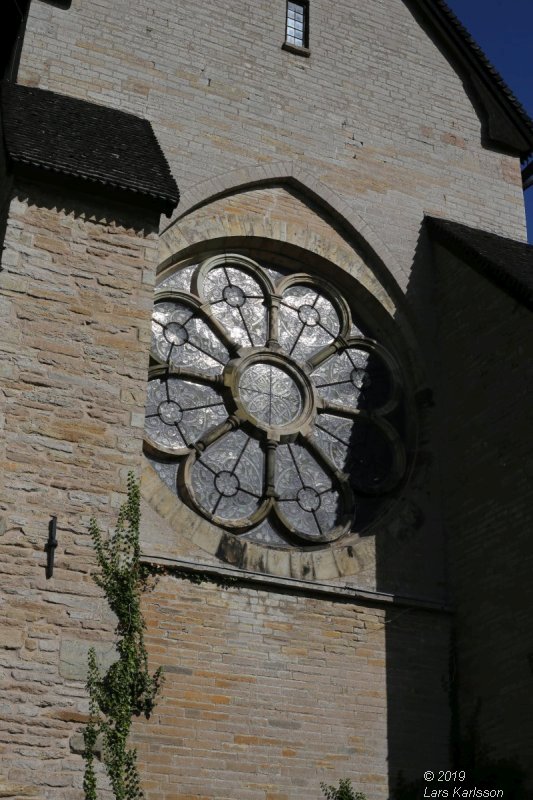 I saw a girl doing some photographing. I got curious of what she was doing, some archaeological documentations or? No, she was doing test of a new lens against the wall. We talked a long time about shift-tilted lenses, but I have to move on after a while.
More to read about Varnhems klosterkyrka at Wikipedia:
---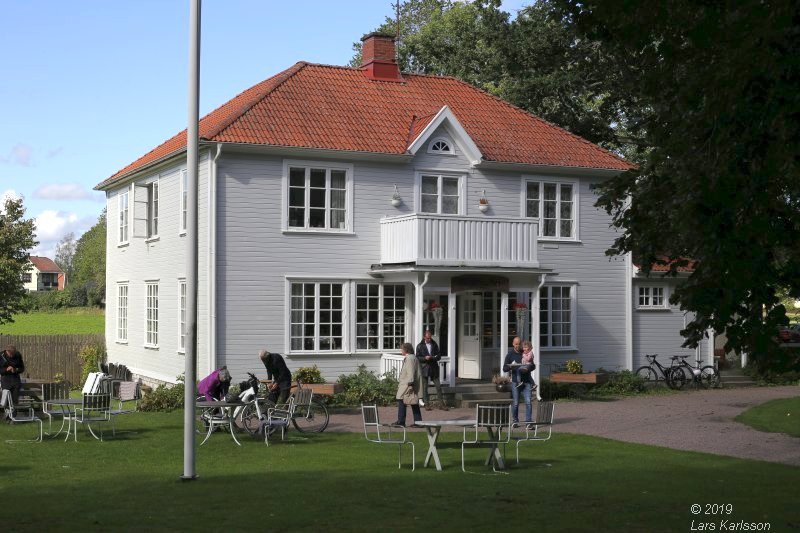 We were thirsty and made a visit to a nearby cafe. After a while we see the photographing girl sitting nearby and we invited her to our table. We told her what we are doing here and we now looking for something more to investigate. She invited us for a walk to a river not far away what we found exiting and followed her.
---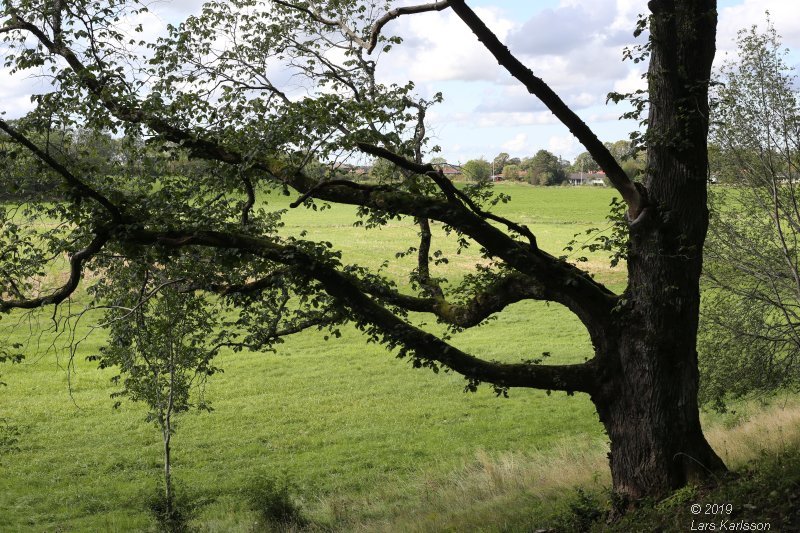 The environment here is very beautiful.
---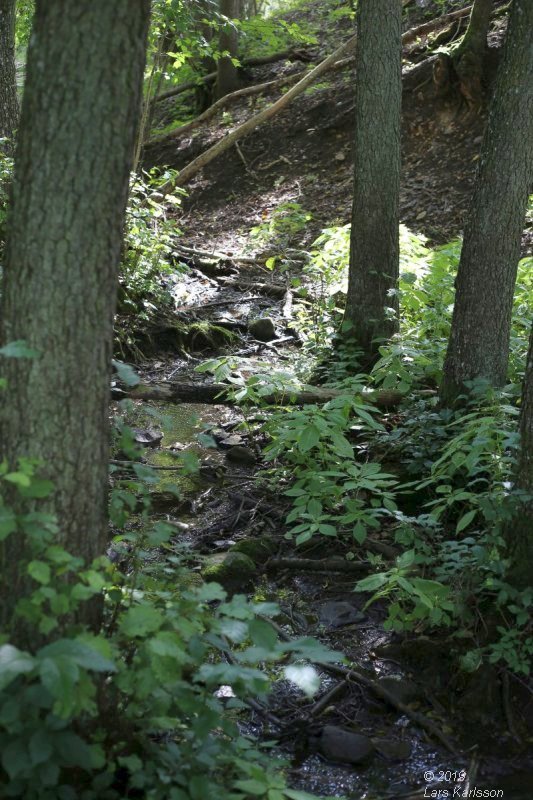 We walk towards the forest and see the first trace of the river.
---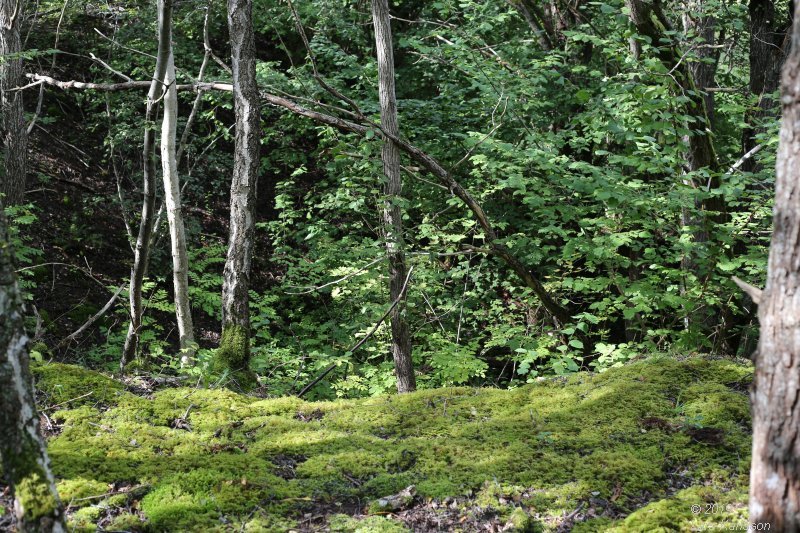 ---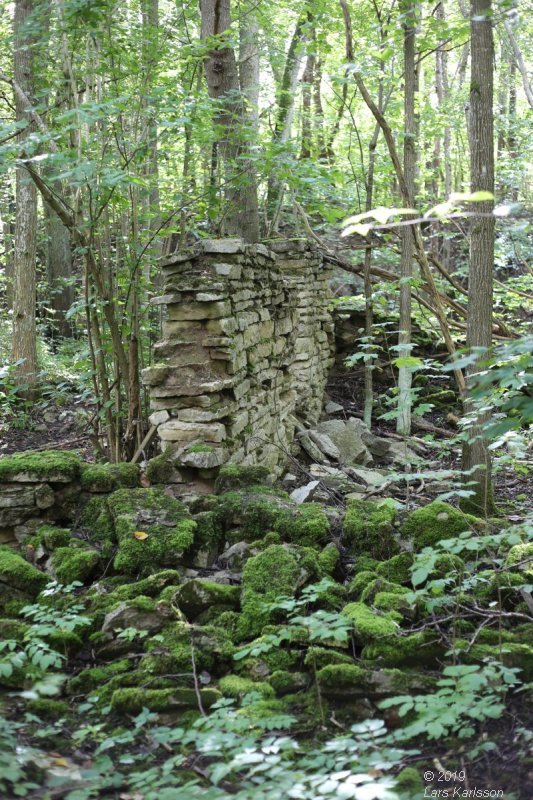 It's dark here in the forest, little bit spooky. We found a ruin after a limestone factory.
---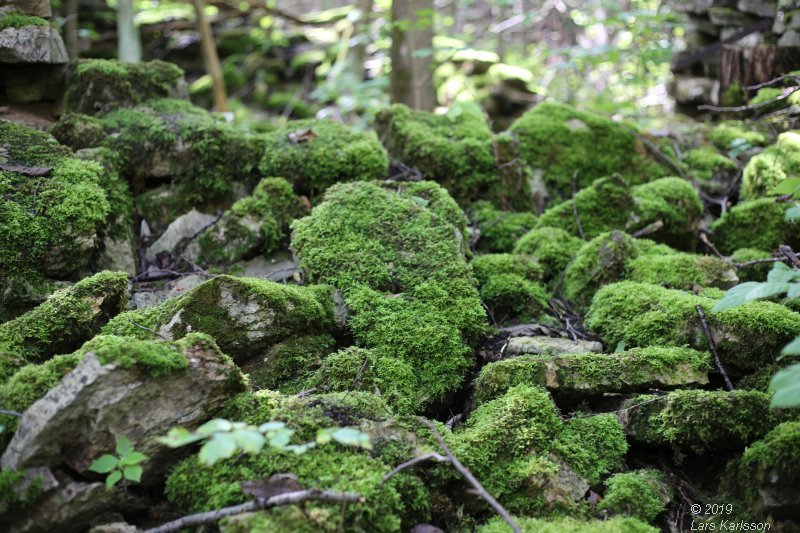 ---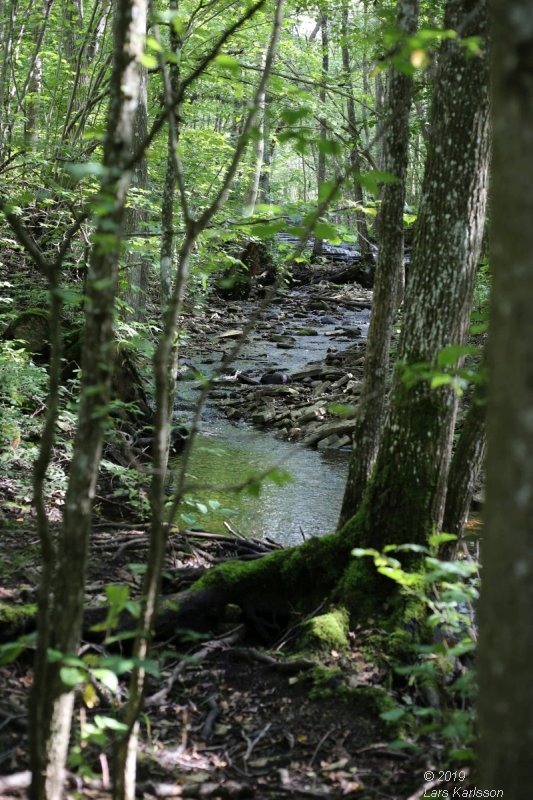 Now we had come to the river, very beautiful and we take a lot of photos.
---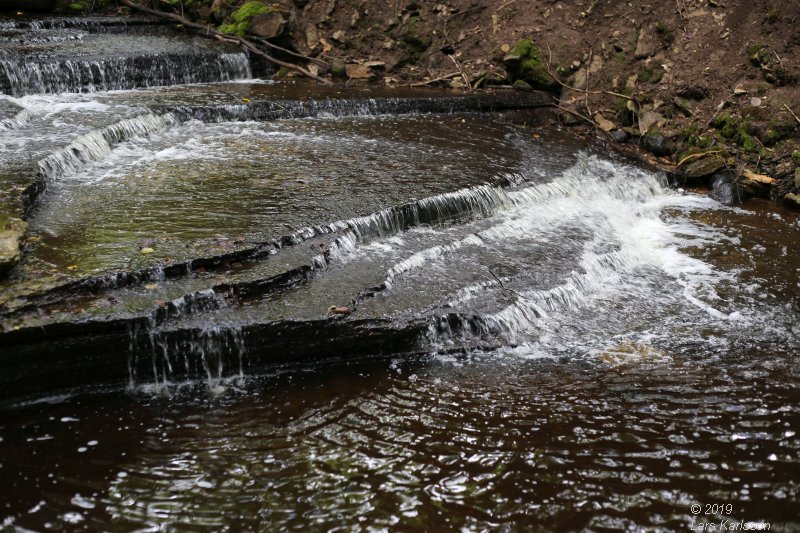 The limestone blocks is like a staircase with flowing water.
---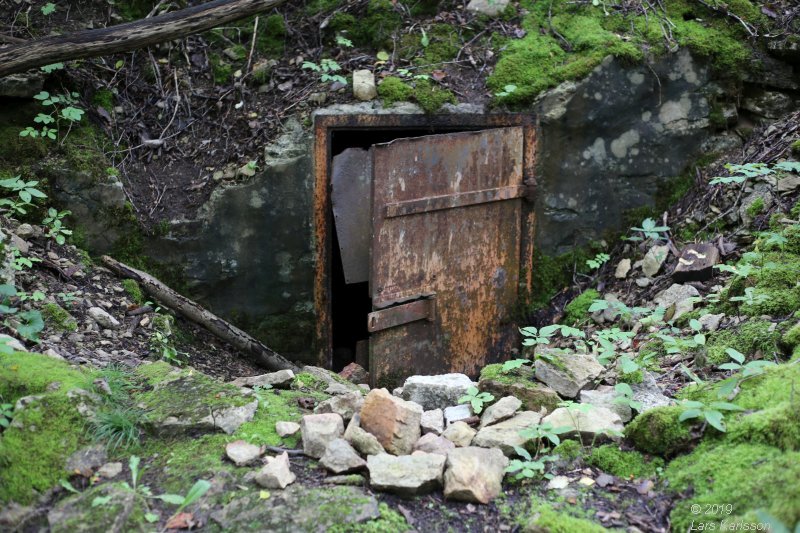 More traces from the old limestone factory. There was also a water tube nearby and it had supported a mill with hydro power.
---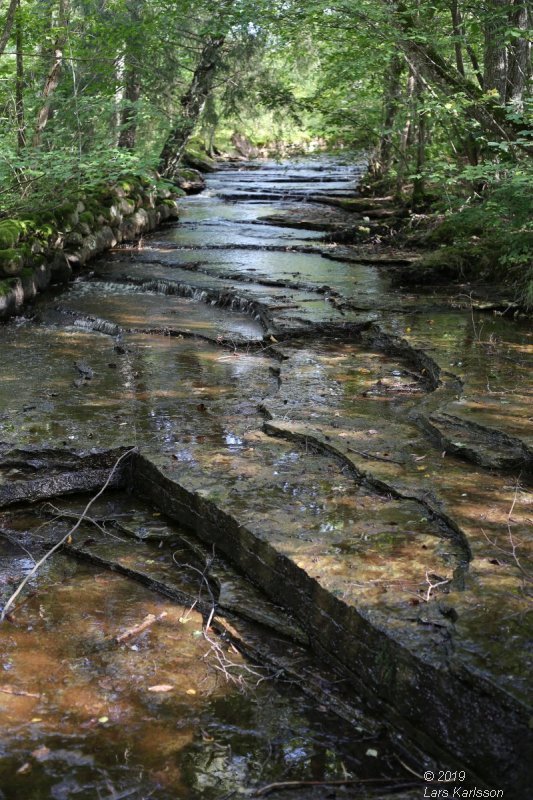 ---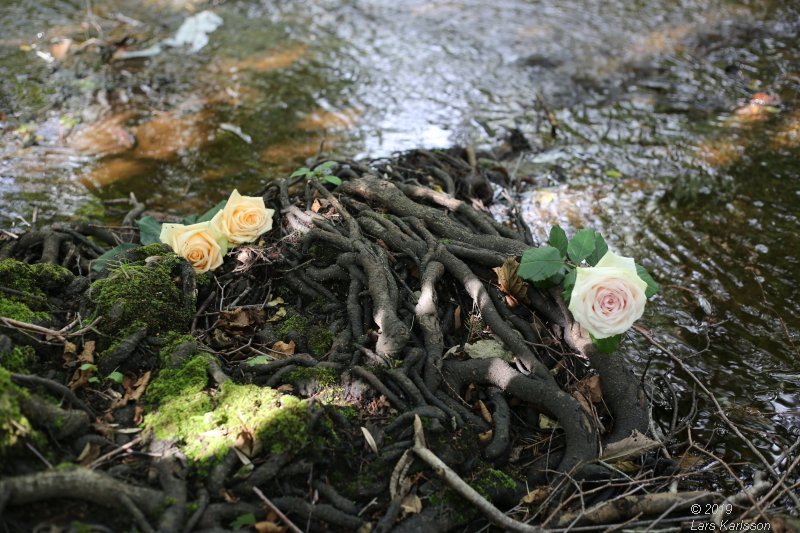 What are the roses doing here? No idea but it's beautiful.
---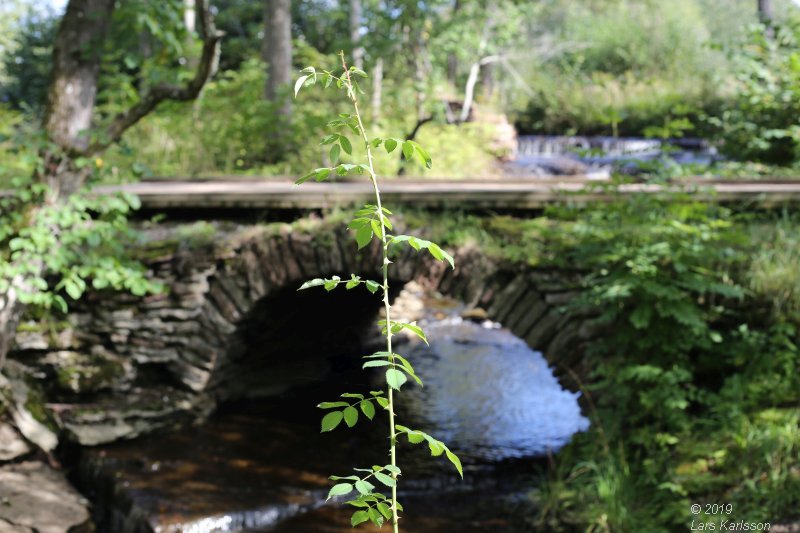 After about a one km we ended our walk along the river, but it continues to a sea above this place. The arc stone bridge looks to be very old, built of limestone. You can read more about arc stone bridges in Sweden here.
---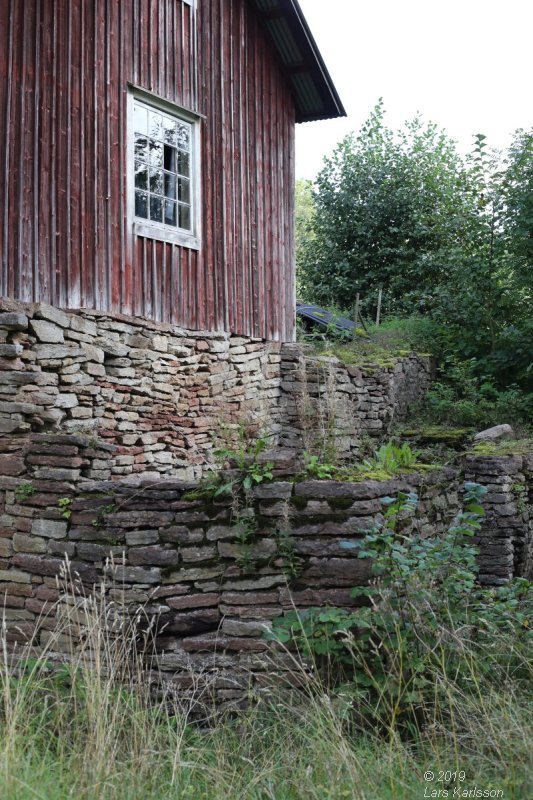 This is a mill and a saw. Built 1878 and has the name Gustafsfors, it was used until 1945.
---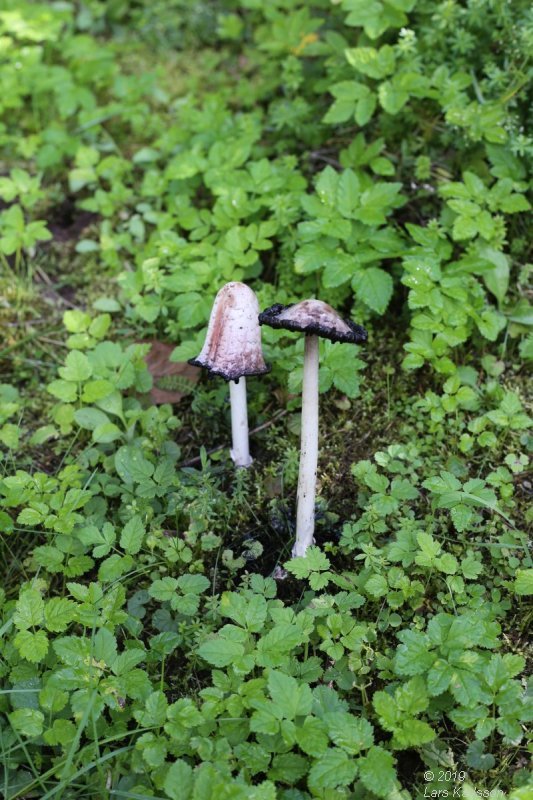 ---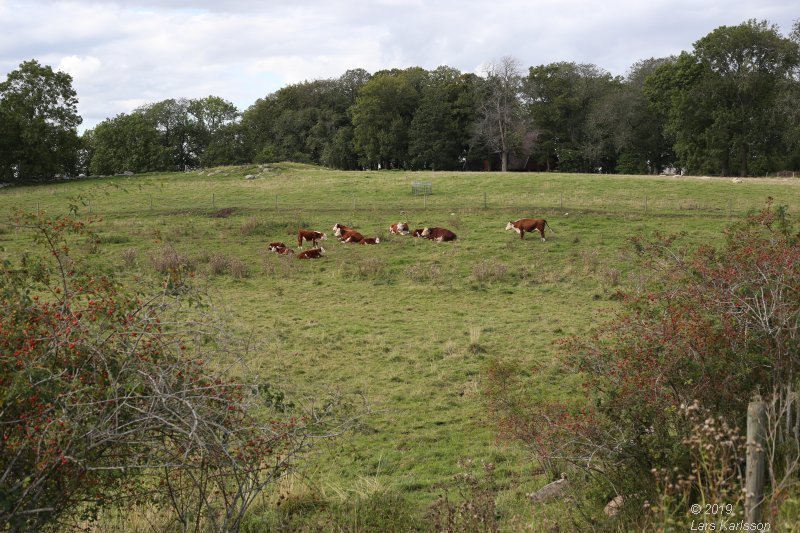 We are on the country side as you see, cows.
We have to move on, next day we shall meet my cousin Håkan. After a small dinner we leave our guide an continue our travel.
---
Brakelund: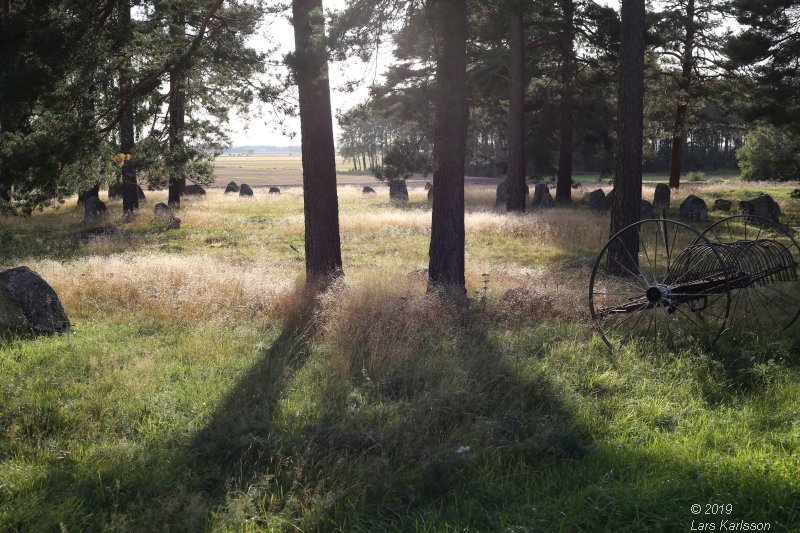 On our next stay we found this ancient grave yard, about one to two thousand years old.
---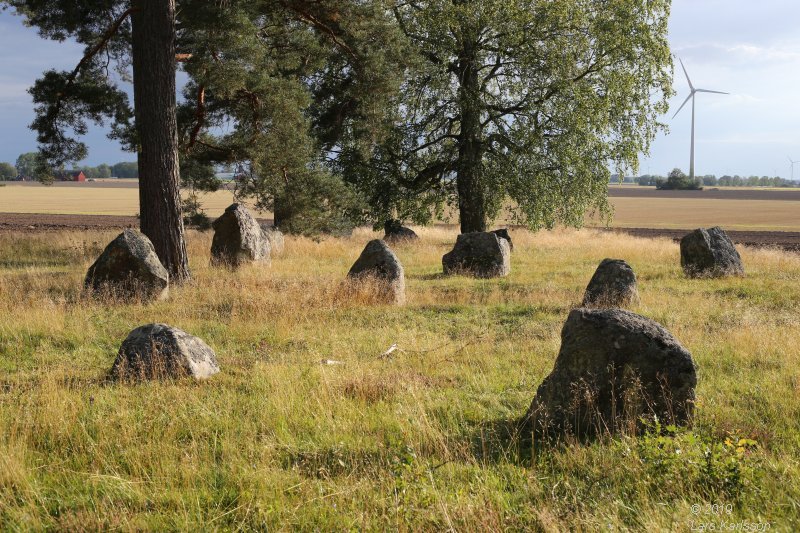 The stones form different shapes, judge rings and stone ships as we call them in Sweden. More to read here.
---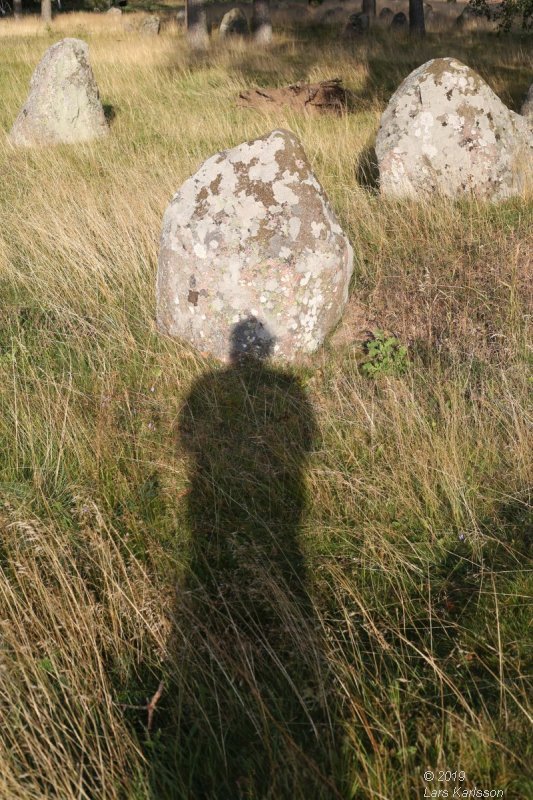 More to read about Brakelund and Hasslösa at Wikipedia:
---
Resville: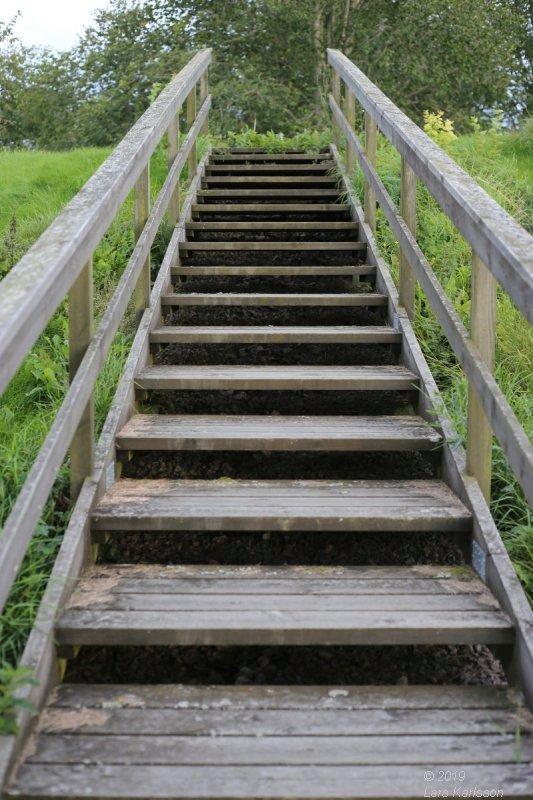 Now we had come to Resville, there is a ruin after a church here and we find it interesting to take a closer look.
---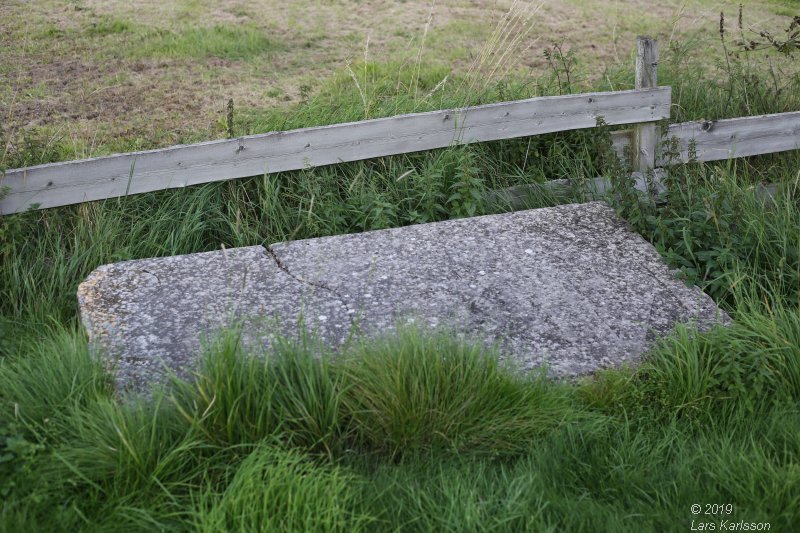 The church was burnt down by the Danish 1566 during the Sweden Danish war.
---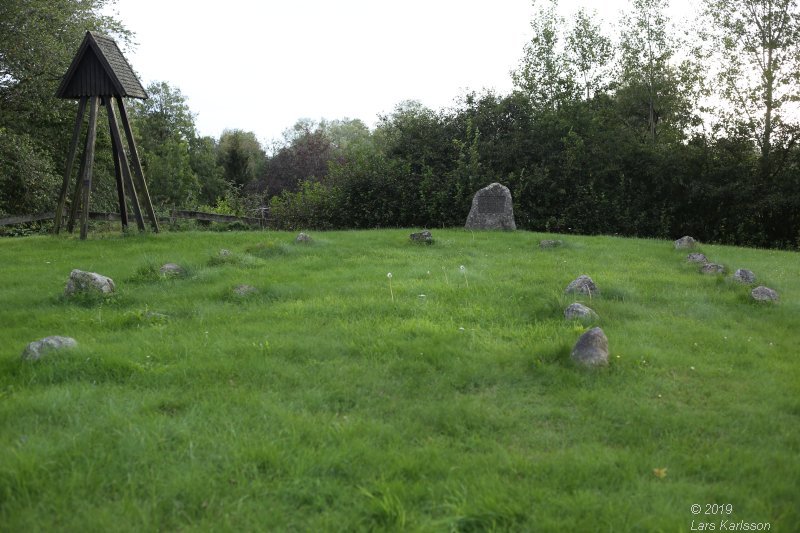 The stones mark the walls of the old church.
---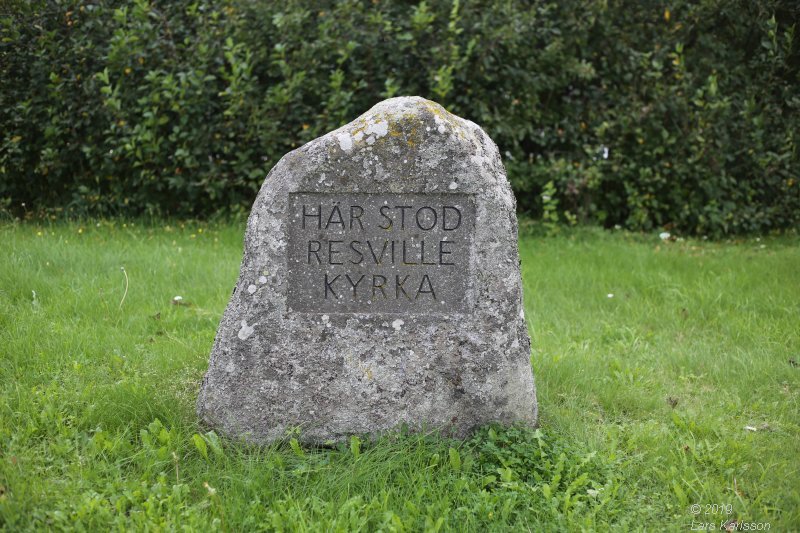 "Here stood Resville church".
More to read about Brakelund and Hasslösa at Wikipedia:
Now we speed up our driving, next stay is in Trollhättan.
---