My travels in Sweden:
MAK star party and other places in middle of Sweden, 2019
---
Content:
---
1, MAK, Mariestad Star Party, day one
I and my girlfriend visits star parties in Sweden. This time it's the MAK, Mariestad Star Party we visit. We have been at this place 3 times earlier, Mariestad isn't very far from where we live in Stockholm.
More info about MAK:
When travel to star parties we try to visit some other interesting places around too.
---
Sjötorp:
We started early in the morning from Stockholm and drove slowly on the old small roads, it's about 350 km to travel. We had found a place at Sjötorp where we could stay the first night.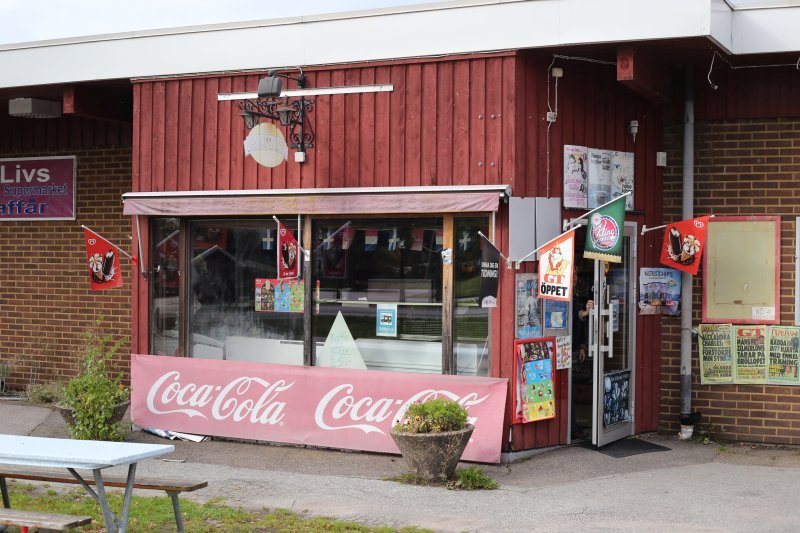 We did a short stop at Sjötorp to get the key, because we will stay late at the star party and come back in the night. This is the second time we stay here, Jugesh hostel and rooms. It was possible to add a breakfast and we got it served in the room, nice place.
---
MAK, Mariestad Astronomy Club: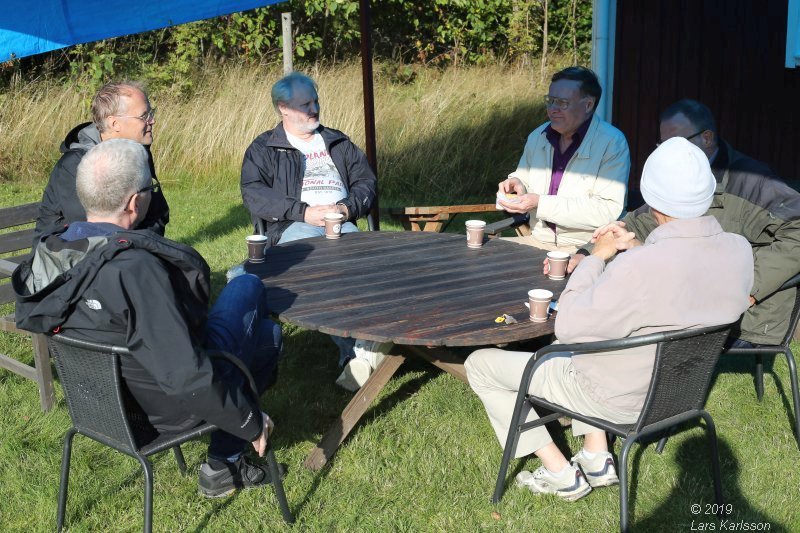 When we arrived at Mariestad Astronomy Club we found our old friends, they had already started the astronomy talks.
---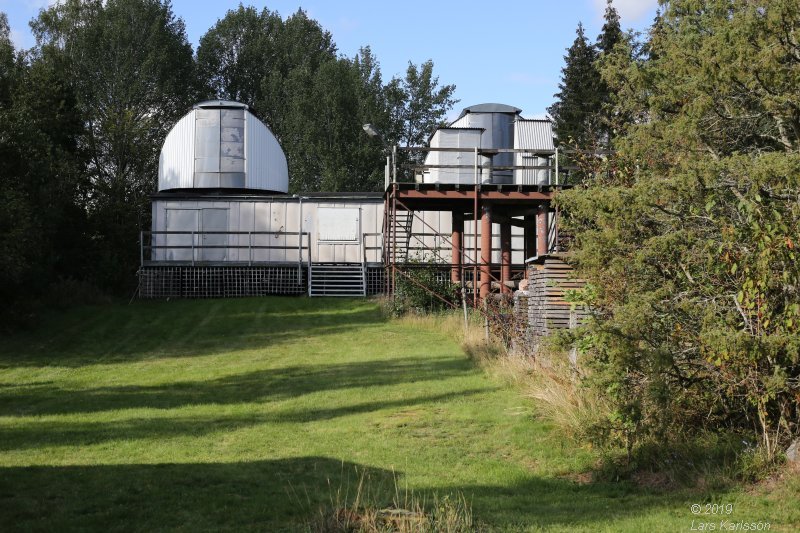 The observatories are prepared for the coming night's observations. The telescope in the building to the left is a 46 cm Newton reflector with homemade mirror.
---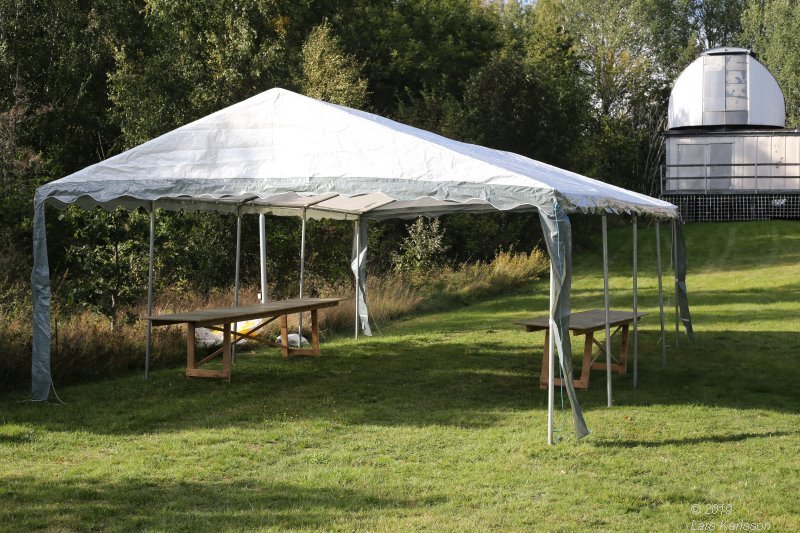 The tables where the astronomy flee market shall be hold the next day. Even I had brought some stuff with me to sell.
---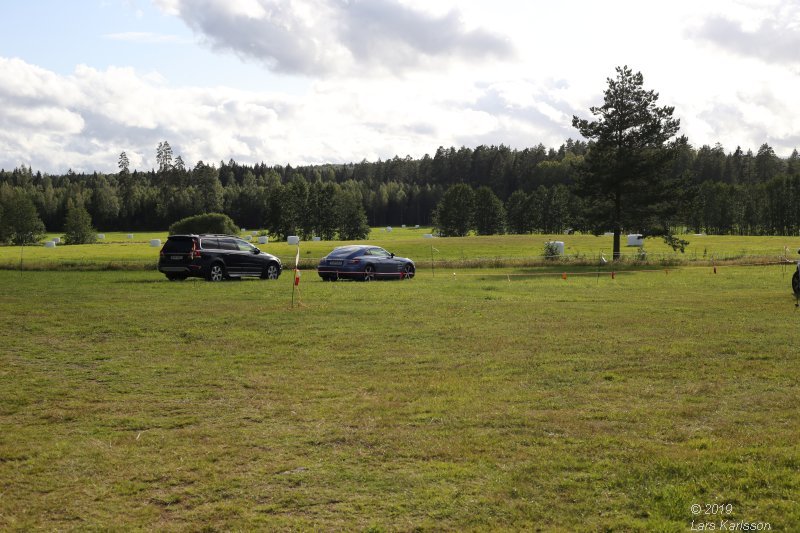 The weather forecast wasn't very positive this day and the coming days, we expected rain. Normally there are a lot of people here already the day before the party starts. But it's also a working day so some people come late.
---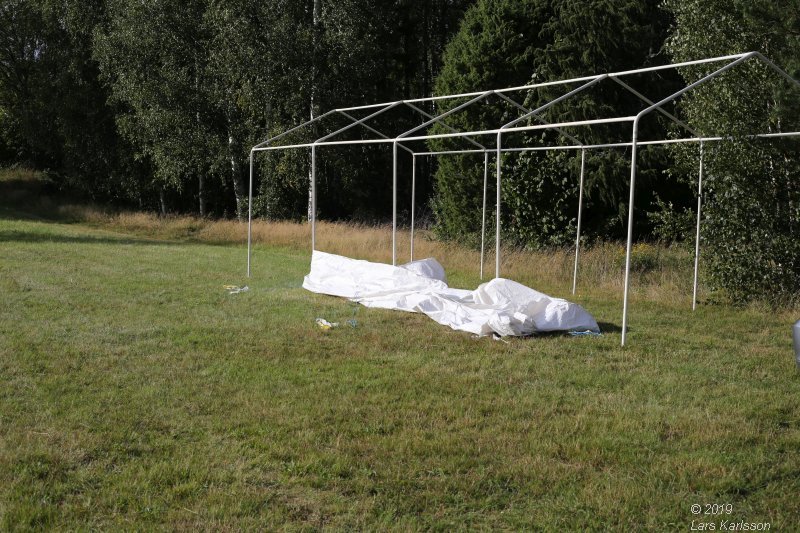 The tent for rain protection of the instruments, it was very windy and they decided to have it standby.
---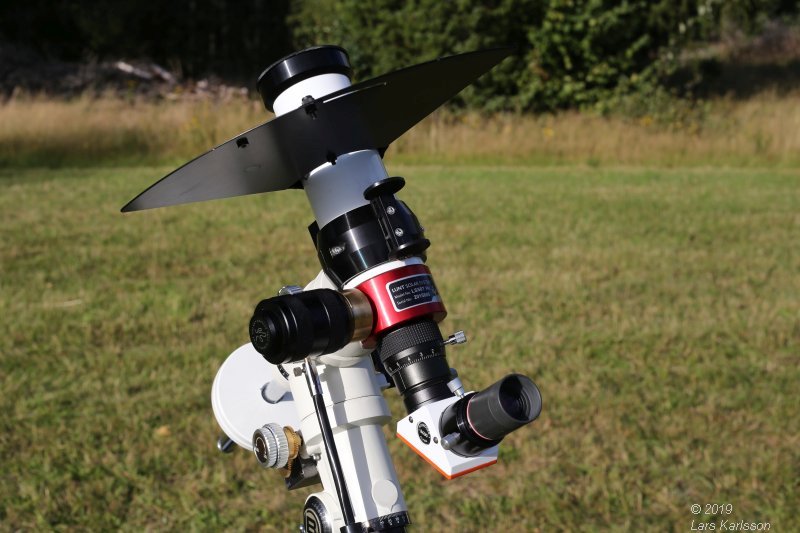 During daytime it's possible to observe our own star, the Sun. This is a special built telescope for Sun observations. It has a very narrow H-alpha filter built in. But even this advanced telescope can't see anything when cloudy.
---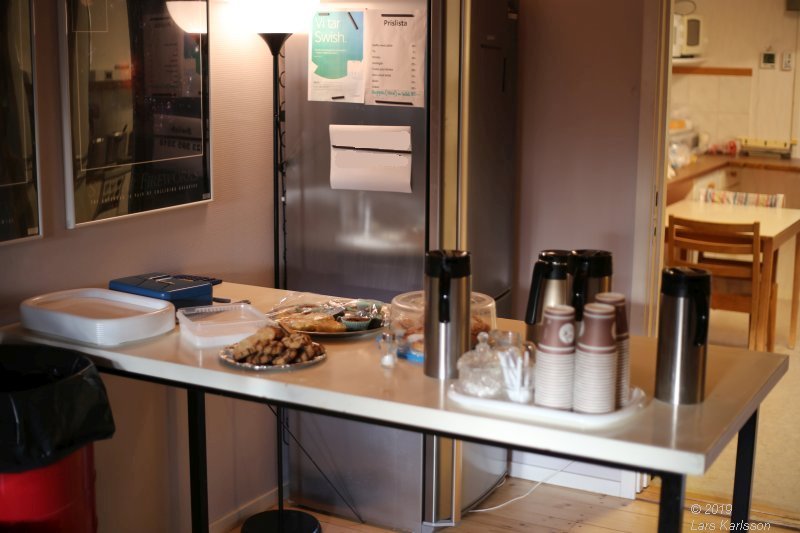 If you are hungry there were sandwiches and coffee to buy.
---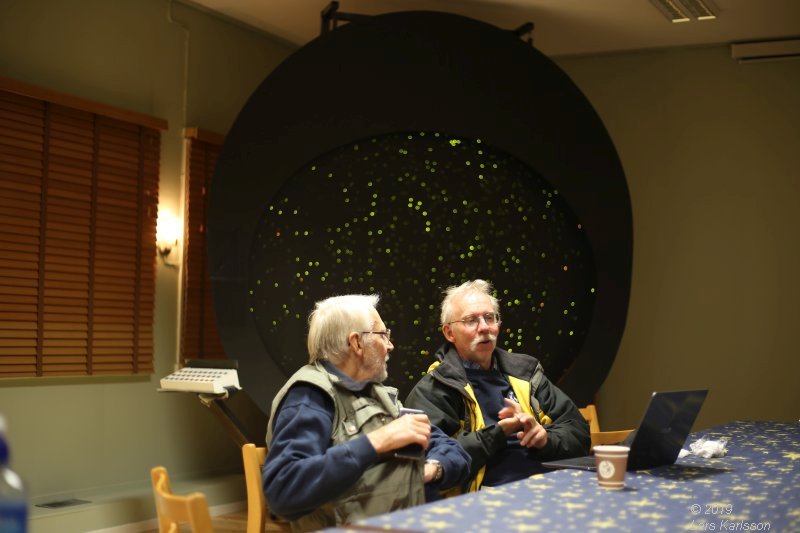 Gunnar and Bengt discussing something interesting, I just don't know what.
---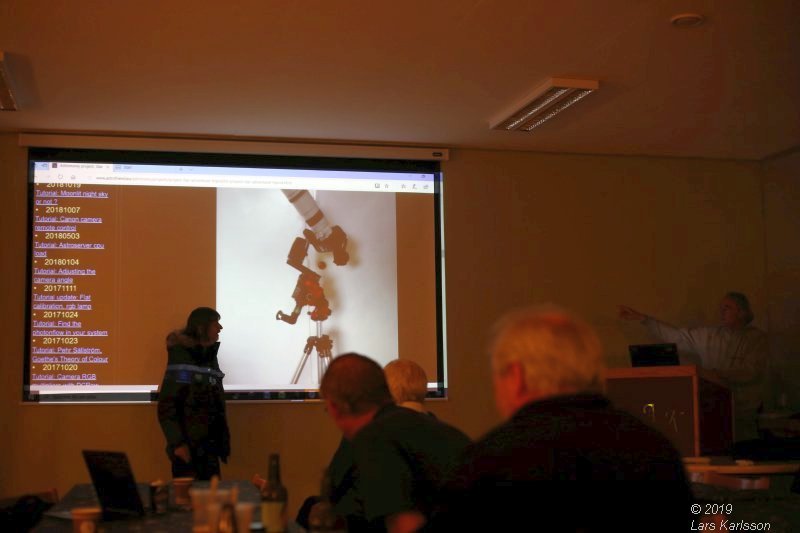 This first evening I held some talks. Here I'm talking about my experience of the Star Adventurer mount and I tell how to modify it to be more stable and lighter. You can read about it on my project page.
---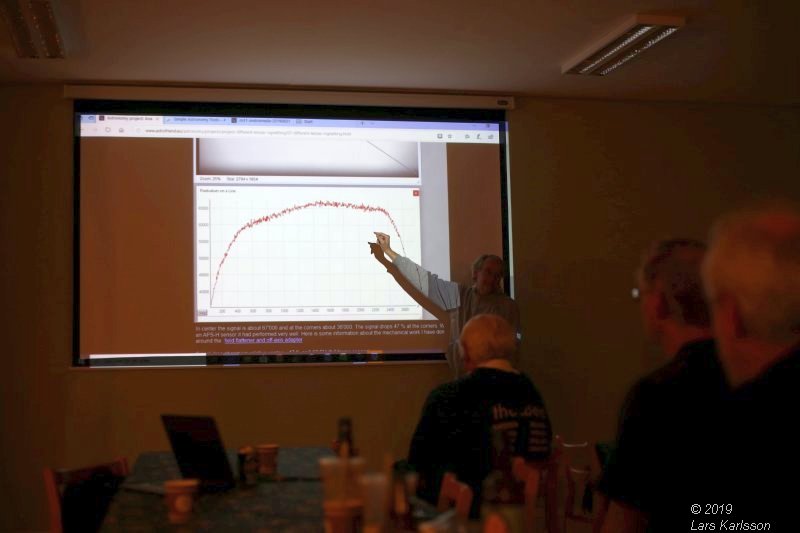 Something I don't like is when the optics vignetting. Why buy an expensive full frame camera which must be cropped because of vignetting ? Here I explain how I have done some measurements of my optics and how I compare between 35 mm lenses, medium format lenses and telescopes. See my page of vignetting.
---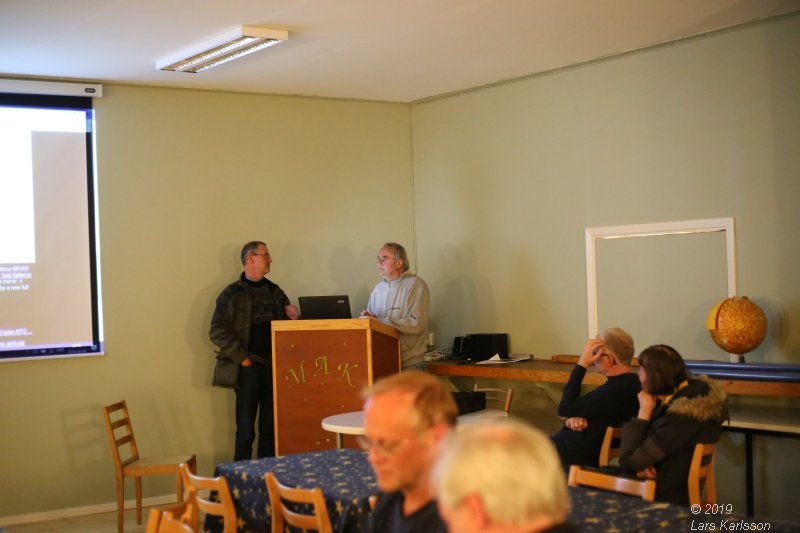 After a talk there are always some questions which needs some deeper answers. It's very pleasing to held talks when the listeners have questions. I ended the talk 11:30 pm, after that we drove back to our stay 30 km away.
---