My travels in Sweden:
MAK star party and other places in middle of Sweden, 2019
---
Content:
---
4, Trollhättan to Brotorp, day four
Trollhättan: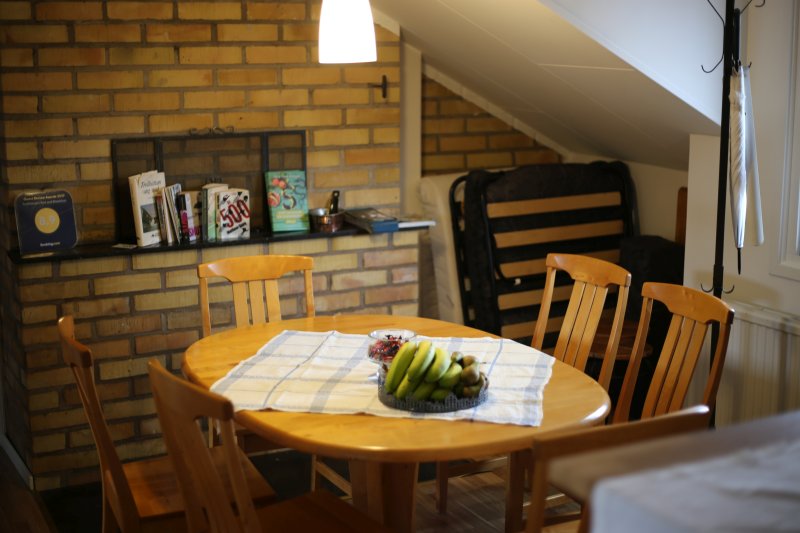 This stay had self service, we got a breakfast with as much food as we want, nice rooms and a kitchen if you want to cook something.
---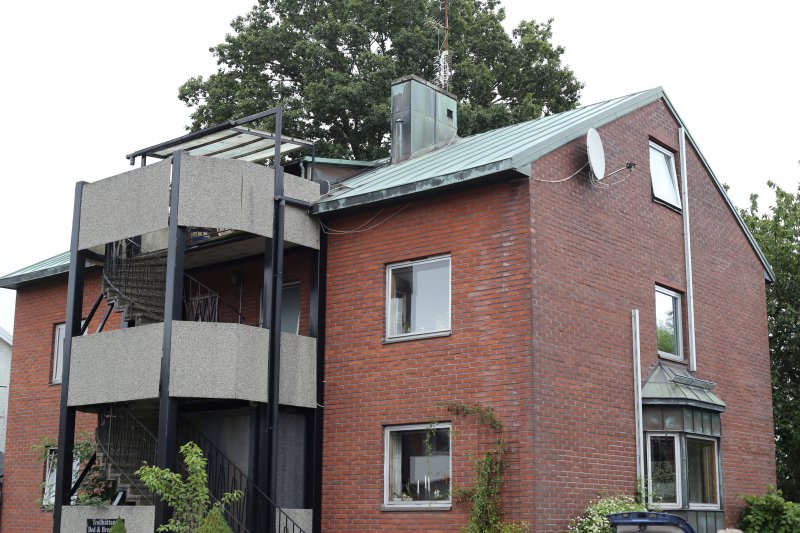 The rooms was on the upper floor, very big villa. Trollhättan Bed & Breakfast.
---
This day we had scheduled a meeting with my cousin Håkan and his family. Very nice to see them again, it was 20 years ago since last time.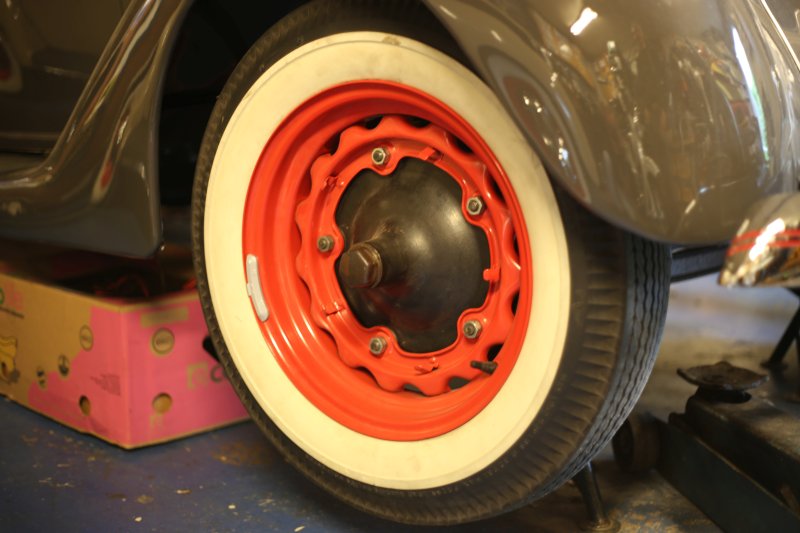 In the 1960s I and Håkan had a lot of contact, we always talked about motors, cars, motor cycles and mopeds and made visits to wreck yards.
Håkan do what I want to do, building cars and restore them. Before we left we got a view into the garage.
---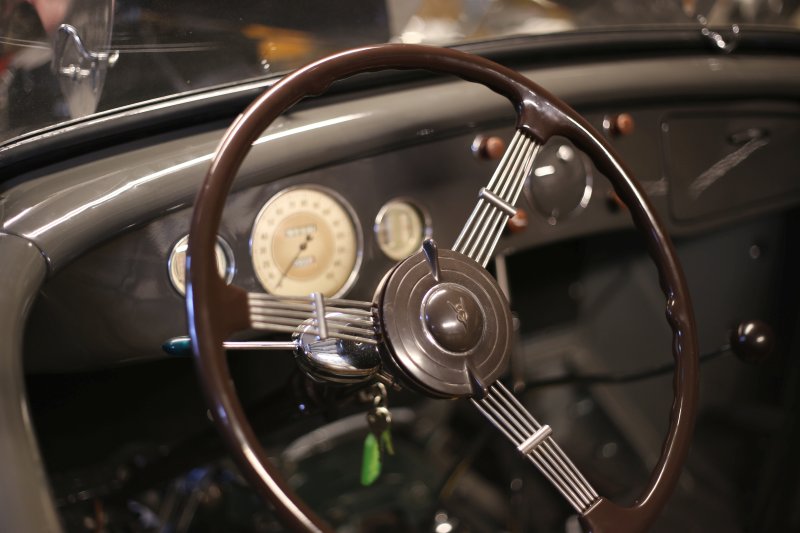 This was fantastic, what a great work Håkan has done to these cars, yes it was more than one. If you want to see more, have a look here.
---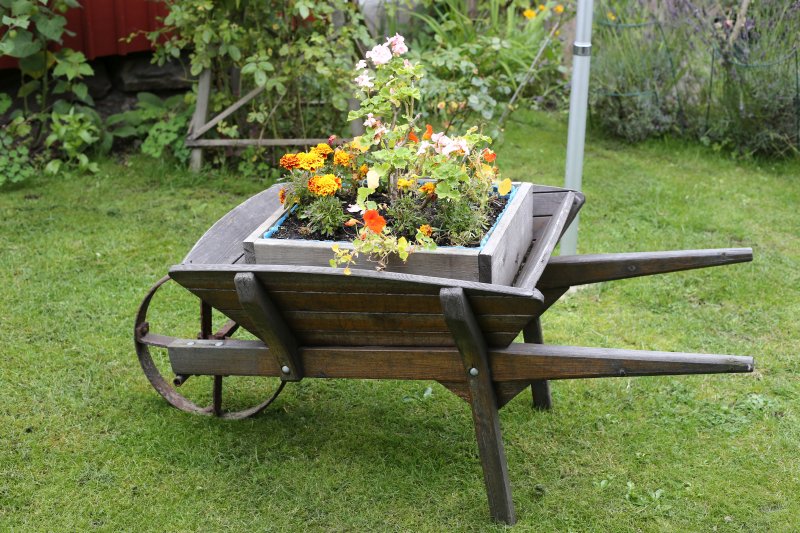 In the garden they had this wheelbarrow. But it's something very special with this.
---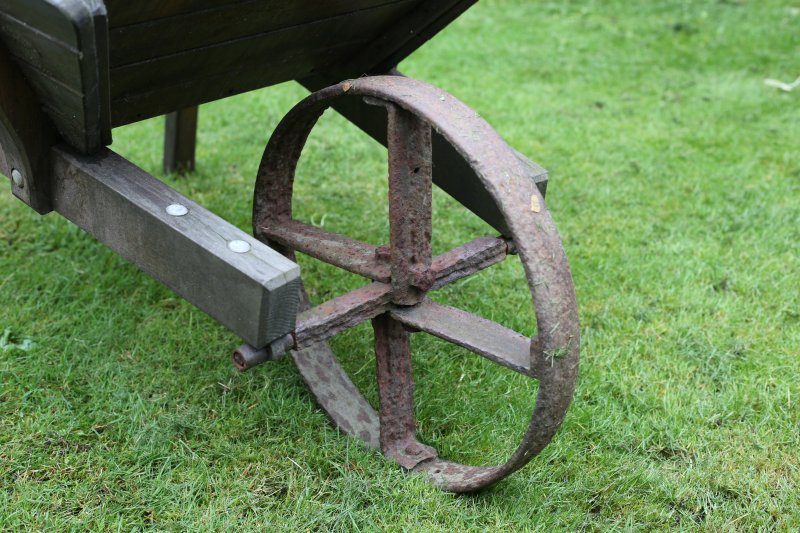 Have a look at the wheel, our grandfather Gustaf made this wheel maybe hundred years ago. Håkan told me that Gustaf bought wrecked old cars, mostly Ford. Ford had very good quality on the steel, the rim of the this wheel is maybe made of a spring leaf from an old Ford.
More to read about Trollhättan at Wikipedia:
If you visit Trollhättan, don't miss to see the locks and waterfall.
---
Åmål: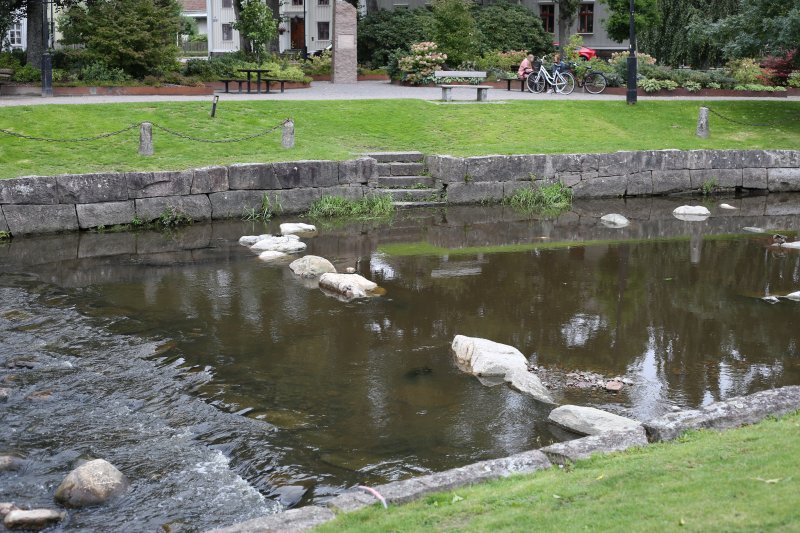 After we left my cousin and his family we follow the roads North along the lake Vänern. At Åmål we took a break and eat some bread and fruits.
More to read about Åmål at Wikipedia:
---
Frödingdungen: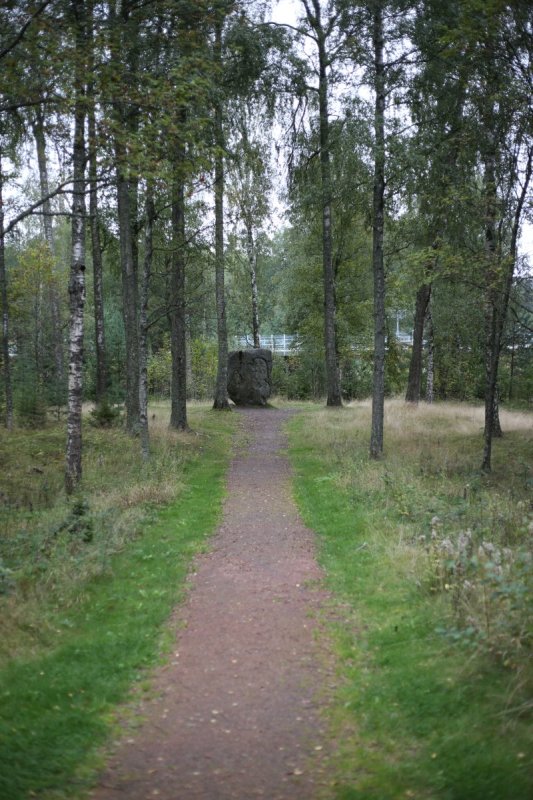 A memorial stone over the Swedish writer Gustaf Fröding, born 1860.
More to read about Gustaf Fröding at Wikipedia:
---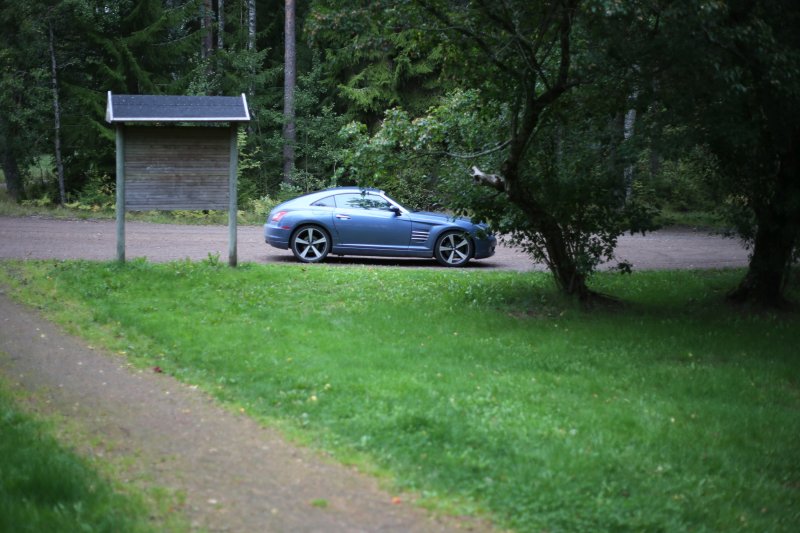 Back to the car and start driving again, we have bad weather now and did not do many stops.
---
Ve: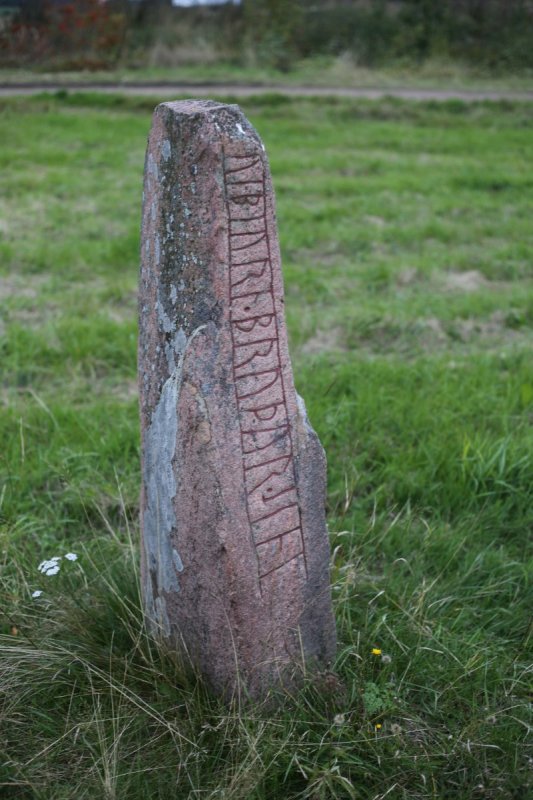 At Ve we saw a stone beside the road, could it have been a runestone? Turned the car around and took a closer look. Yes it was a runestone. The text says in old Swedish "Uibiurn bruthur sin" in English something like "Stone erected by Vebjörn his brother".
---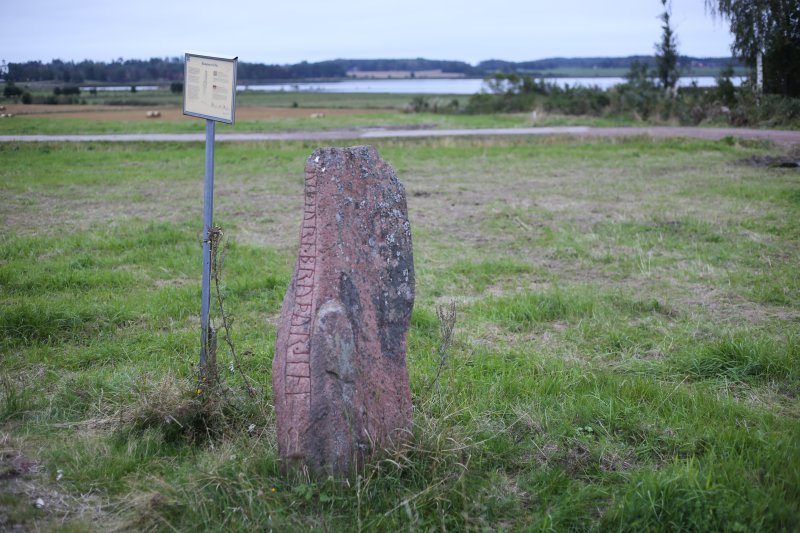 It was the Vikings who erected stones like this one thousand years ago. Always close to the sea where they could use their boats.
Tonight we stay in Fjugesta, a small village, you will see tomorrow (next page).
---