A visit at my cousin Håkan's garage 2019
---
The Garage:
In September 2019 I and my girlfriend visited MAK's Star party in Mariestad. Not far from here I have my cousin Håkan, almost 20 years since last time we meet. I called him and asked if we could come over, but he and his family was North and visiting a car market, he told he will be back next day. We did something else that day and the day after we traveled to Håkan and his wife Lena. After coffee and cakes we took a walk to their garage.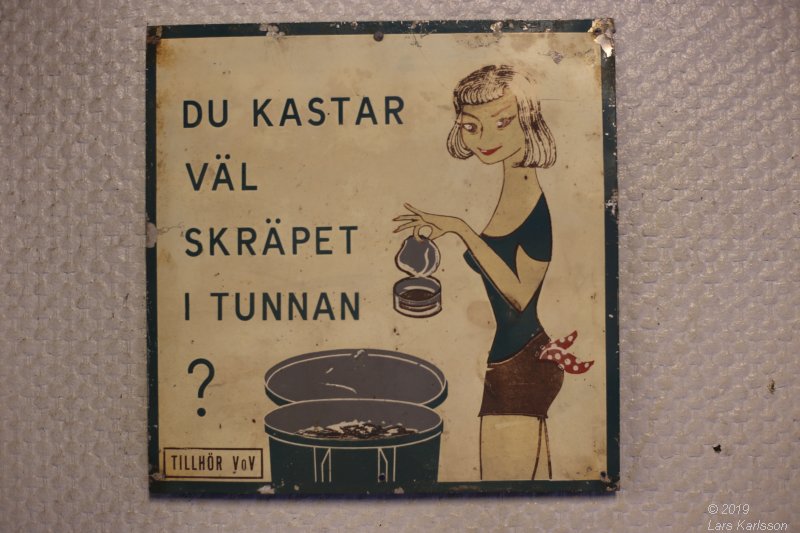 The garage is small but there are a lot of things in there. When we enter the garage we found this sign, "Do you throw the rubbish in the waste bin ?". They have two old Fords, one roadster from 1936 and one cabriolet from 1937. I only had my normal lens on the camera and it was difficult to get en overview, you will see the small details on the photos following.
---
Ford Roadster 1936, model 68: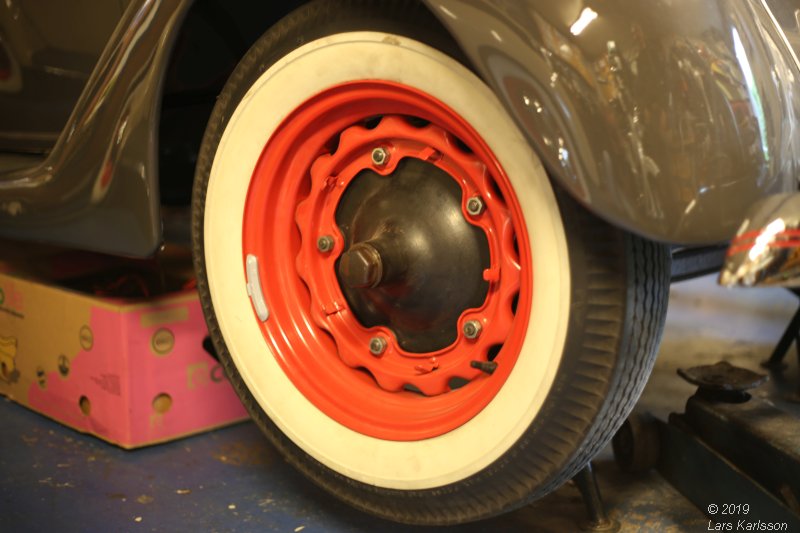 This is the roadster, a roadster was in these days a cheap car with no windows in the doors. Old Fords has these strange bolt patterns, almost like the old Volkswagen. It's complicated to balance the wheels Håkan told me, no one has the equipment for it. Håkan like it when it's original, this early Ford has mechanical brakes, it's restored and works well, you must be very careful when you adjust them Håkan told us.
---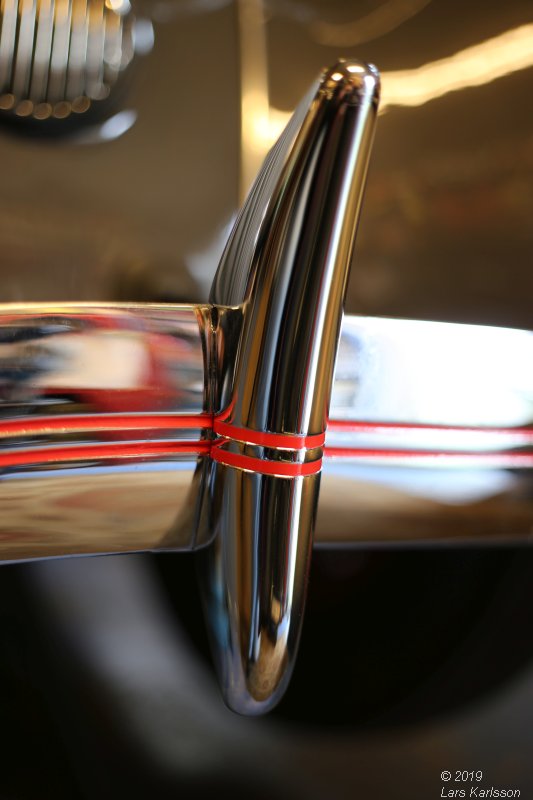 New chrome on the front bumber, a very time consuming work and expensive to do today. Looks like new.
---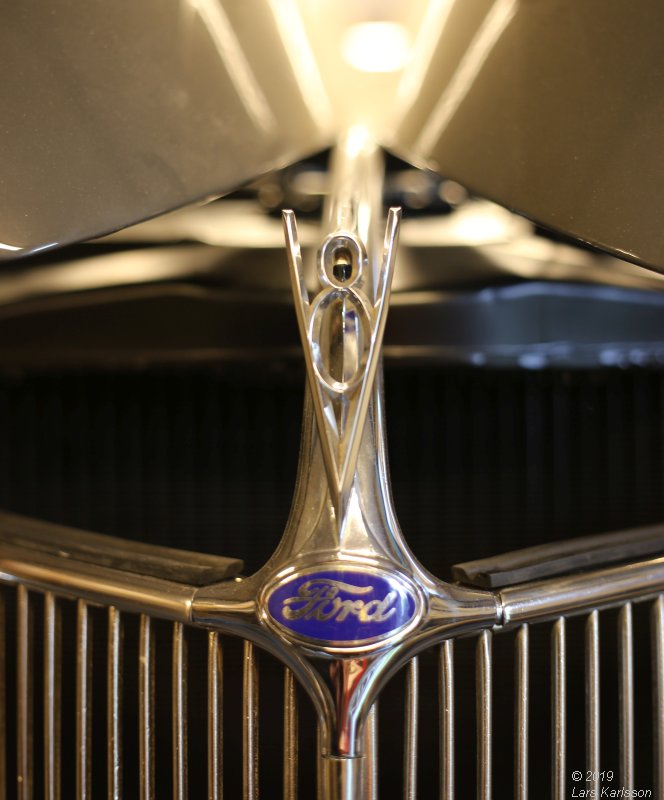 Front ornament, Ford V8. Ford was one of few that had a car equipped with a V8 in the low price segment.
---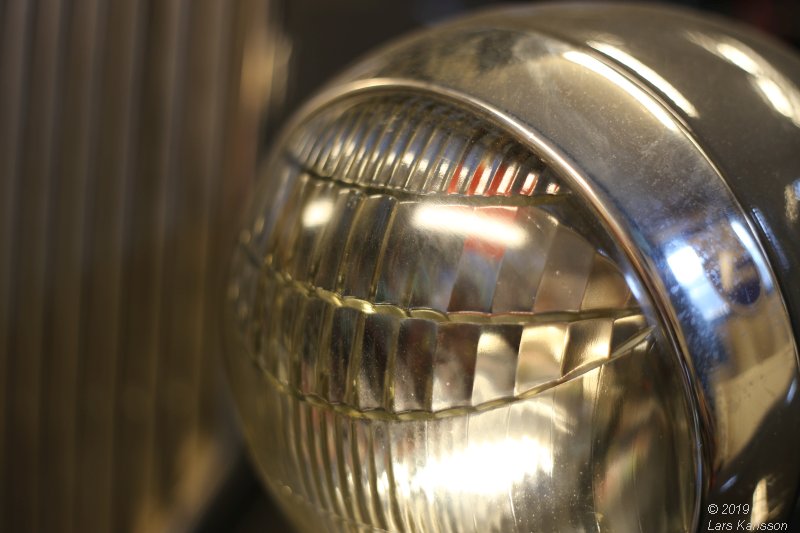 Headlight, no plastic here !
---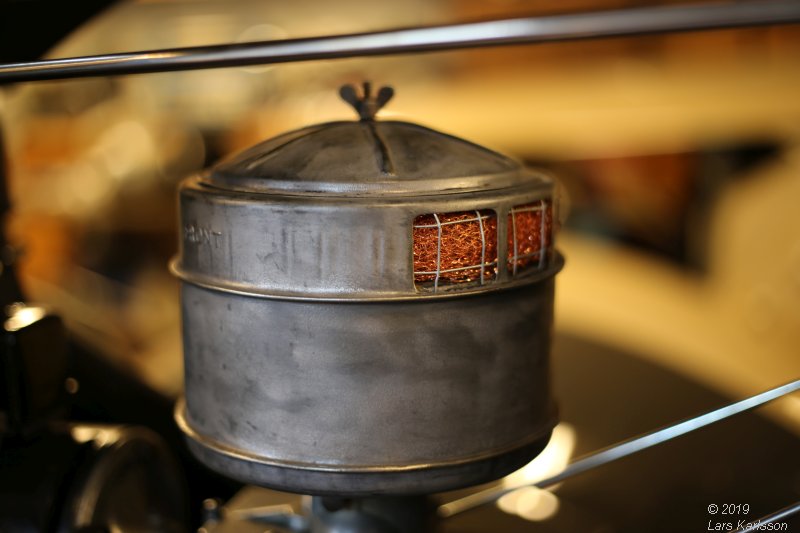 Engine air cleaner, no paper filter, its a oil bath cleaner.
---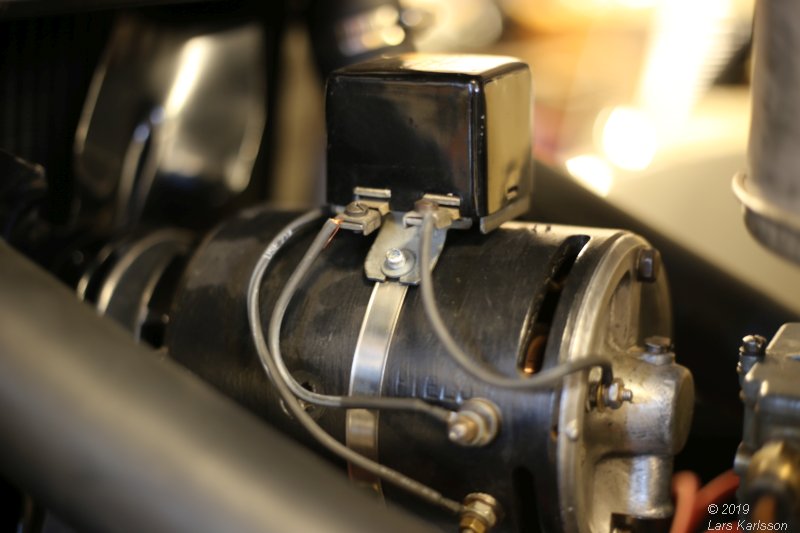 The generator, this one is more powerful than the original, its needed today when driving daytime with the headlights on.
---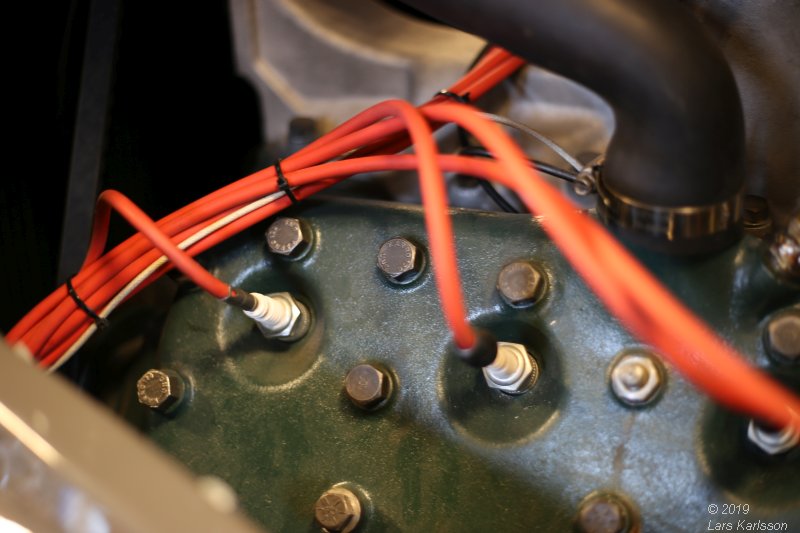 Old Ford V8s doesn't have the valve in the heads, the head is just flat. These engines was manufactured by the French as long as to the beginning of the 1970s, they were used in trucks. This engine is one of them, 239 ci.
---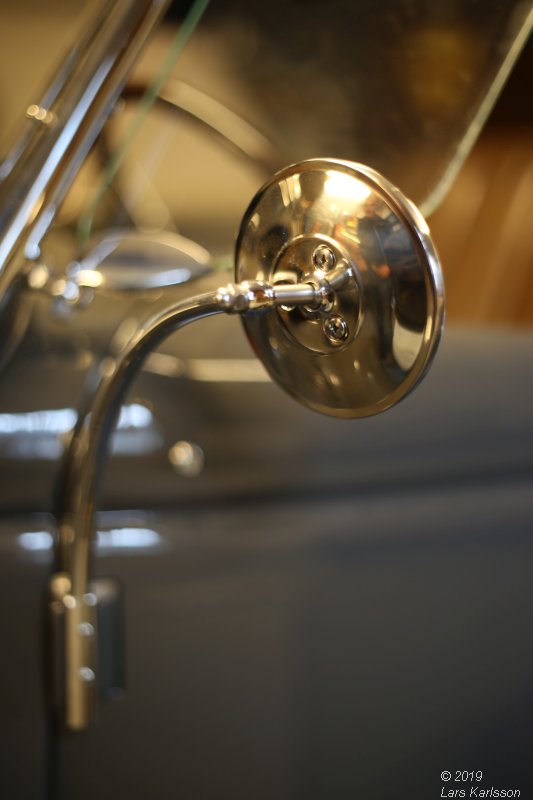 Side mounted mirror, what a great design they had in earlier days. In 1930s it was an option.
---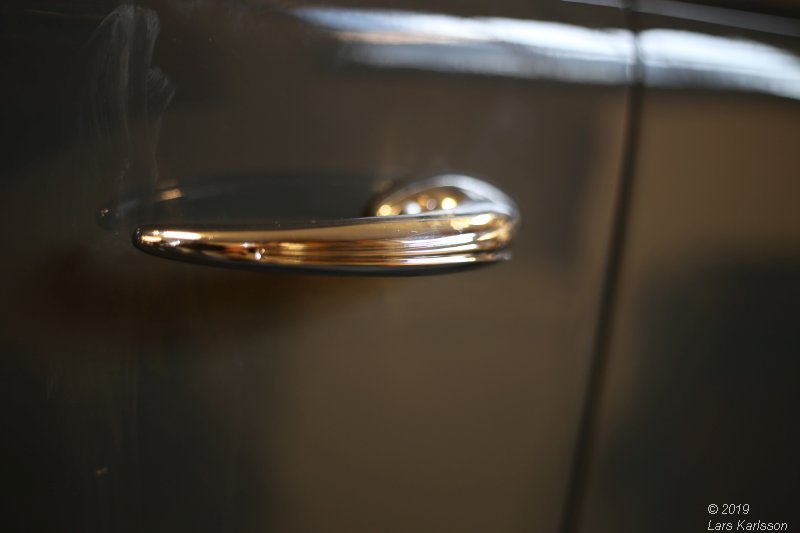 Door handle, note, it doesn't hang which is common on old cars.
---
Håkan has done a lot of work on this car, it came from South-America as a wreck. It was right hand drive too. He have built a new dash that is mirrored compare to the one that was here before. The steering has been replaced with a left hand steering. There have been a lot of rust repairs also, and the body with doors have a wooden structure. Håkan is an educated carpenter which surely helps when doing work like this. Later cars has more steel in the body.
---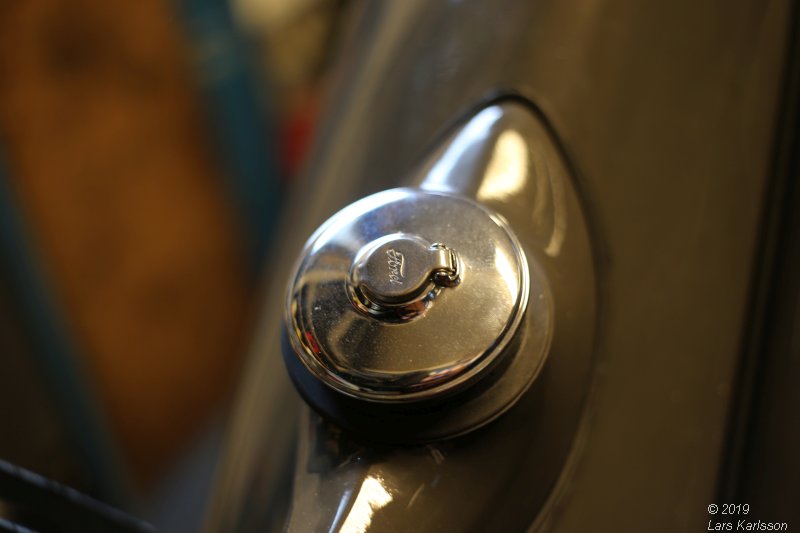 Gasoline cap on back fender. Originally it take 40 liters, Håkan has installed a bigger gas tank that take 50 liters.
---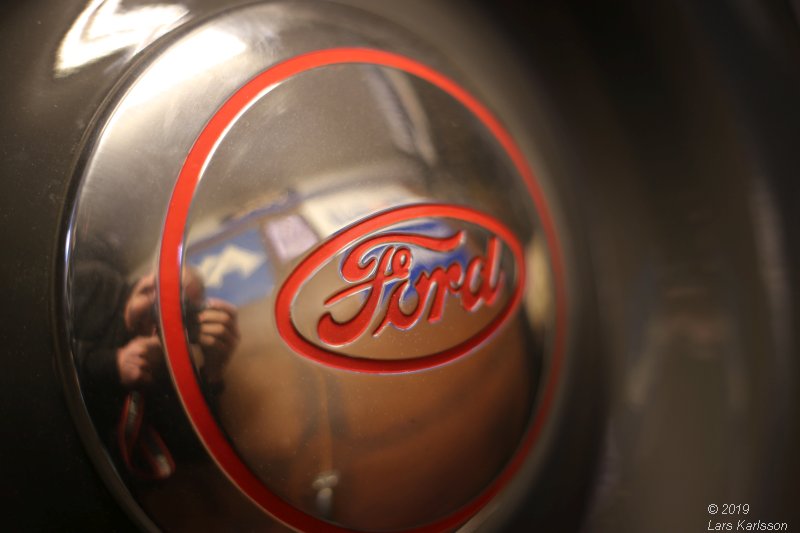 Hub caps with Ford logo, painted nice red.
---
Ford cabriolet, 1937: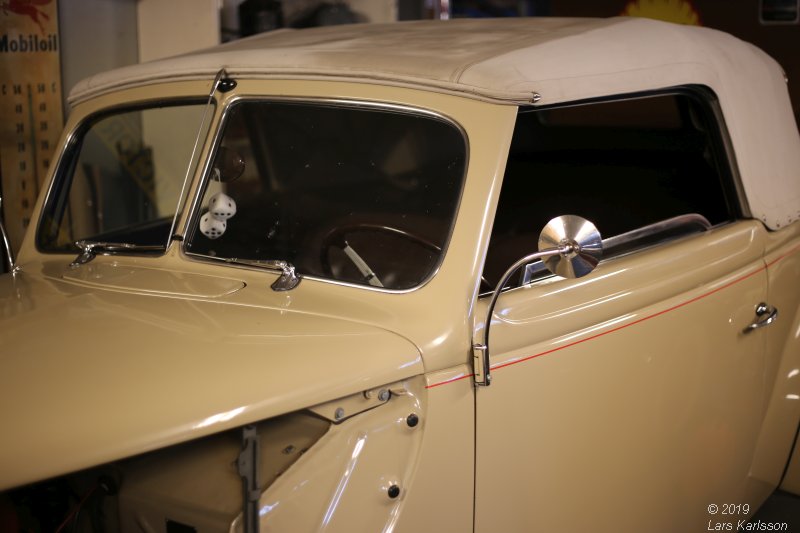 In this garage there is another car too, a Ford cabriolet 1937, one year younger than the roadster. You see the front window has another design on this car and it's a four seater.
---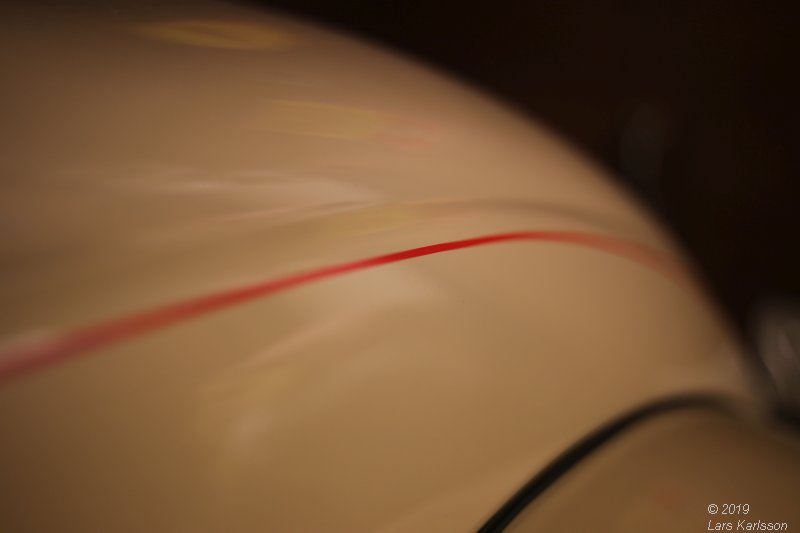 Car from the 1930s has a very rounded shape of the body. This year most of the wood in the body was gone, only in the floor there are some wooden panels.
---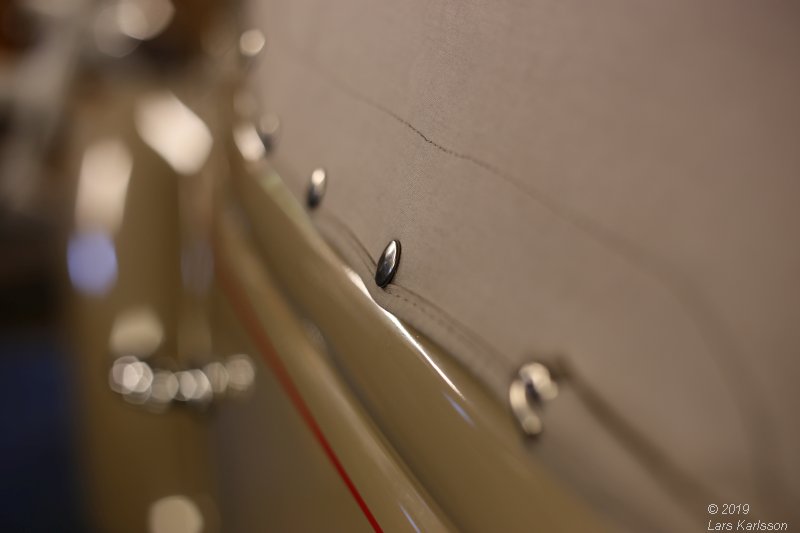 No electric operated cabriolet on this 60 year old car.
---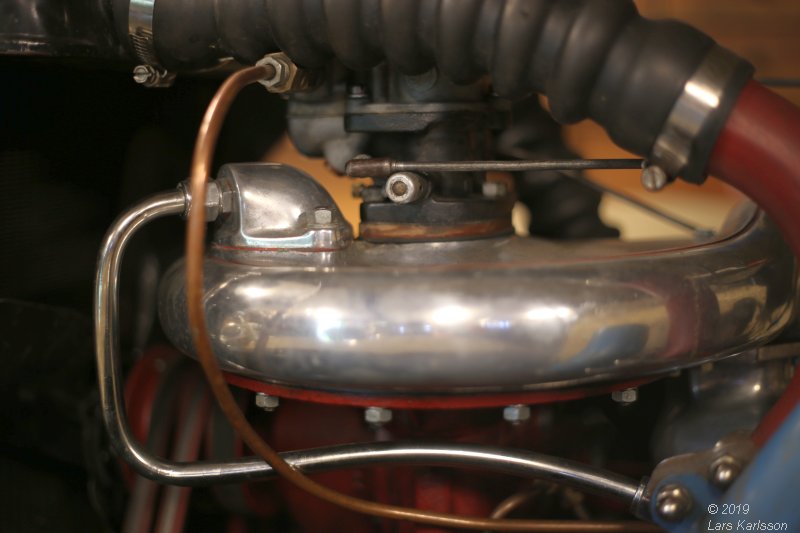 There is something very special with this flat head V8, it has a McCulloch compressor on it !
---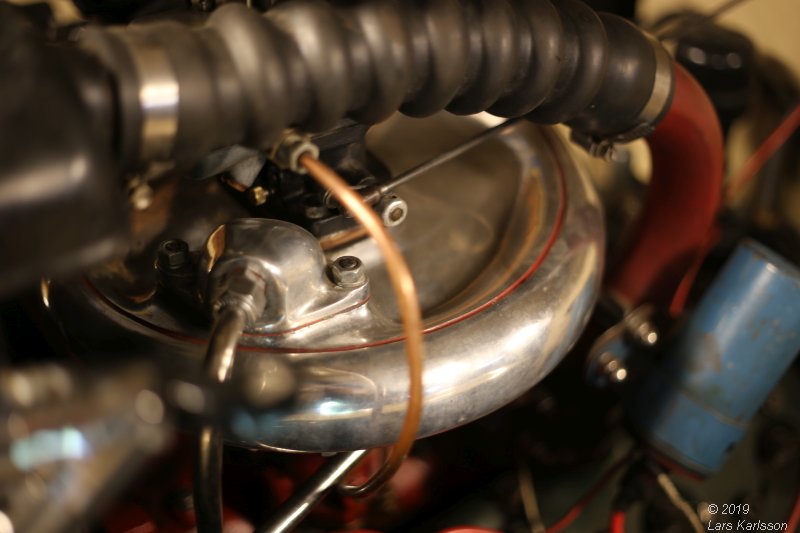 It has a look similar to modern Paxton compressors. This compressor could be delivered even in the 1930s, most common on trucks. It increase the hors power by 33 %.
---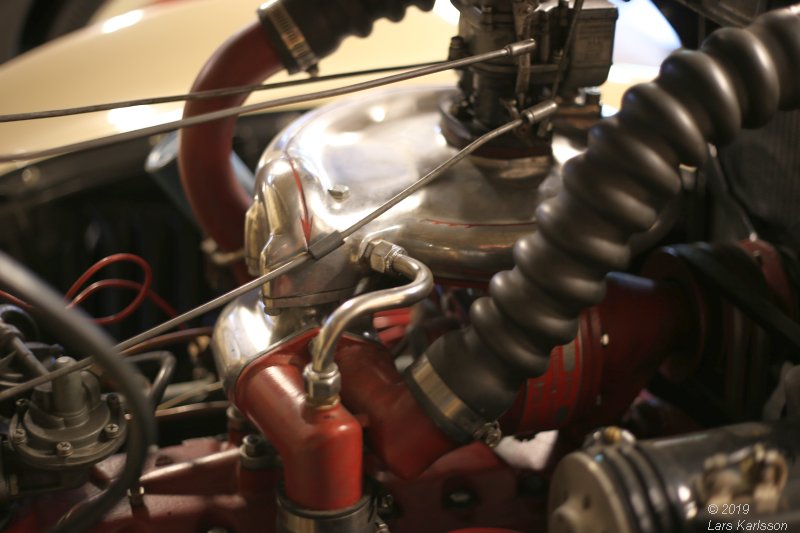 This compressor isdriven by a belt drive, internally it has an angled gearbox.
---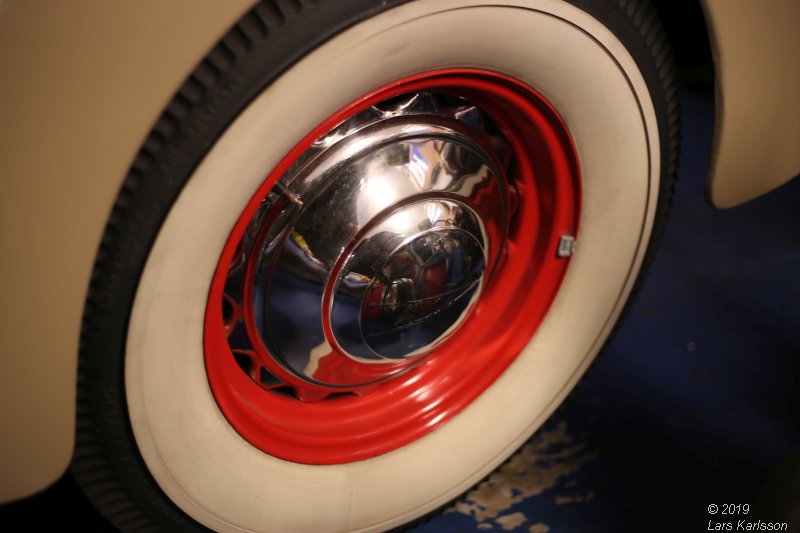 The original wheels, also on this 1937 the brakes are mechanical.
---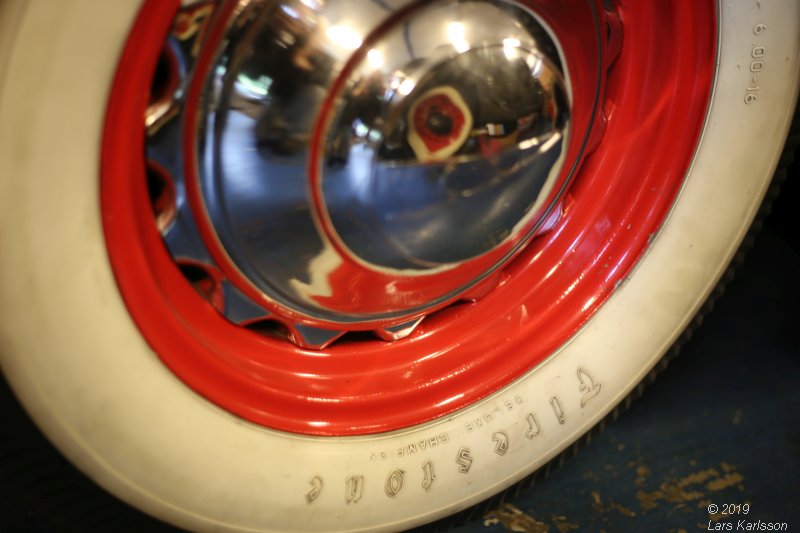 A closer look and you see it has a classic Firestone tire mounted on the wheel.
---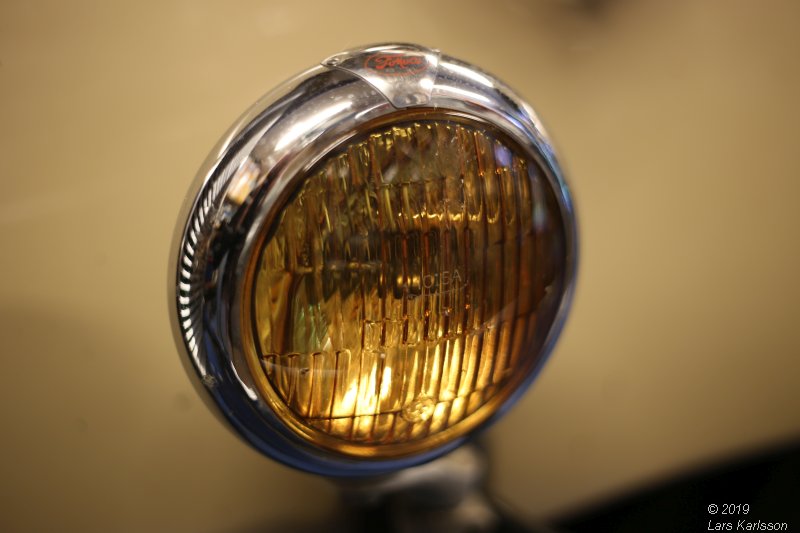 Extra lights on the front fender.
---
Zundapp moped: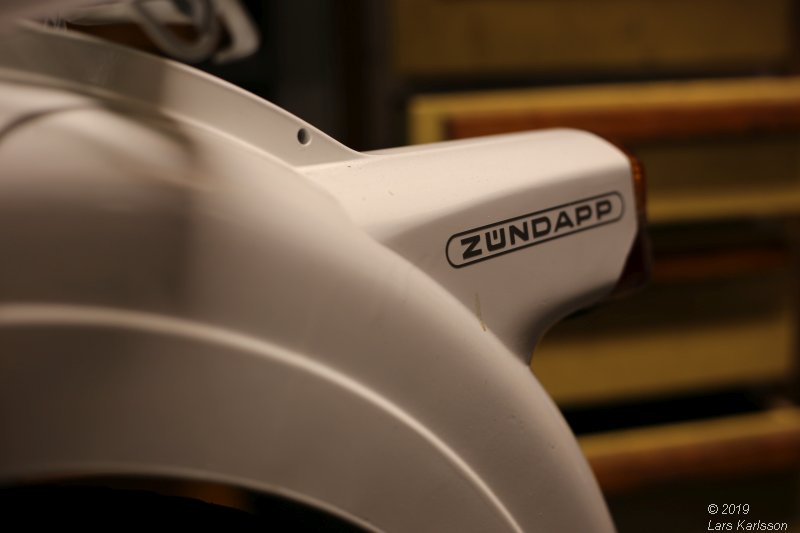 There are more things to have a look at in the garage. A Zundapp moped.
---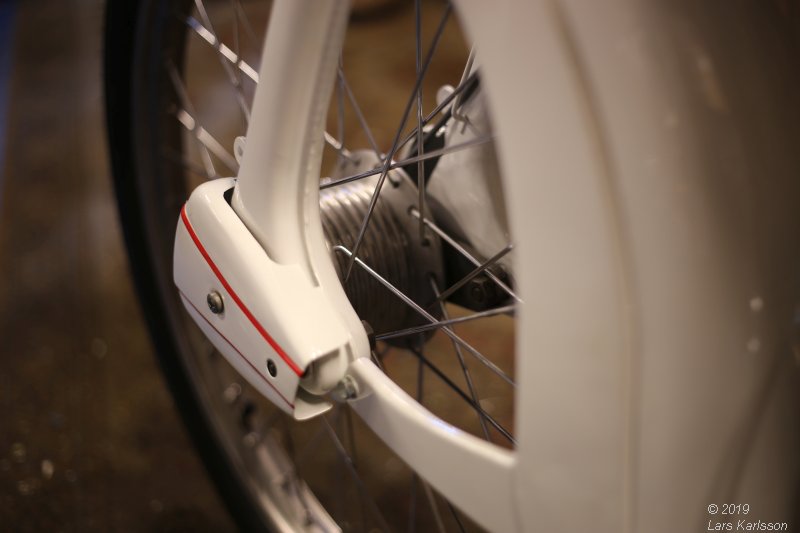 Zundapp mopeds are very collectable today. Håkan must have spent many hours on the restoration of this Zundapp.
---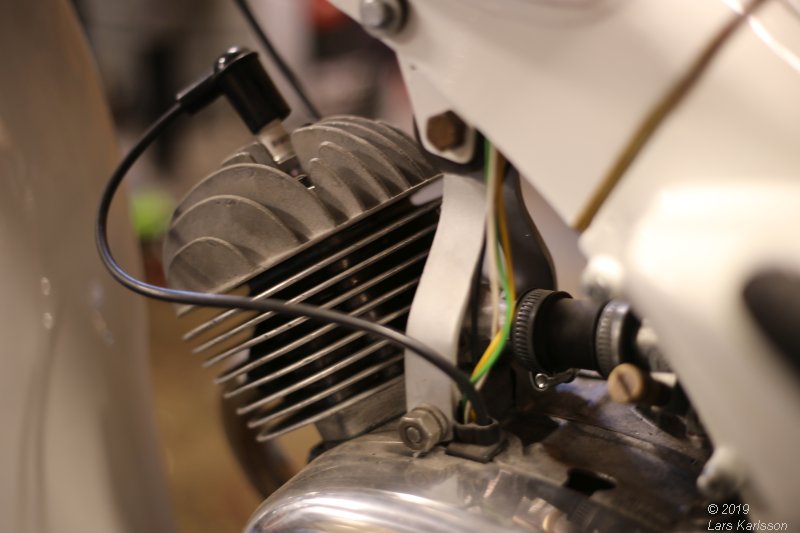 Old mopeds in Sweden are allowed to have one horse power and has a speed limit of 30 km / hour. The gearbox is a three speed.
---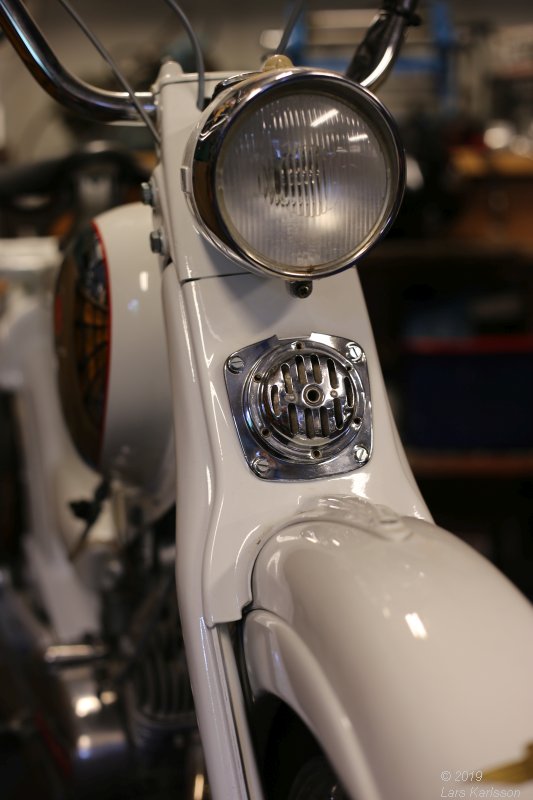 Perfect condition ! The model is Combinette and the year 1963 Håkan told me when I asked.
What a great day in Håkan's garage, got oil on my pants too :-)
---