Car meeting at Björnlunda 2023
Nice place with nice old cars and motor cycles to look at
---
About 65 km West of Stockholm City is a small village, Björnlunda. At most Tuesdays during the summer you find car meetings here. There is also a restaurant here where you can eat. You find them at Facebook.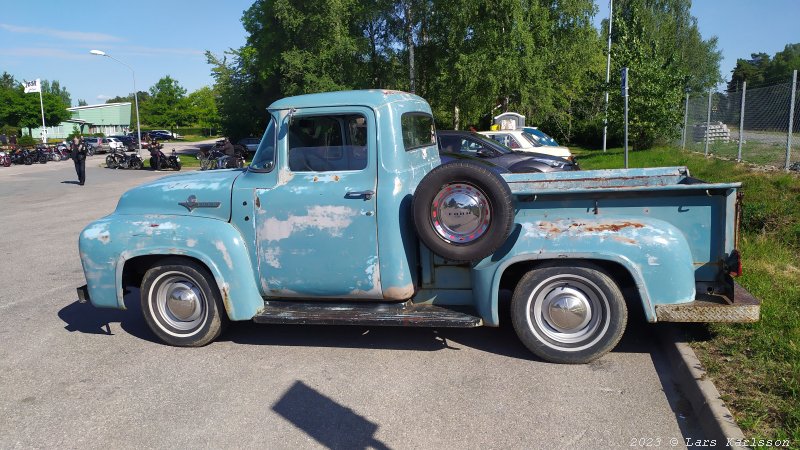 When arrived this good looking old Ford pickup parked beside my car. It's a Ford step side truck from 1956 with an Y-block Ford V8 the owner told me.
---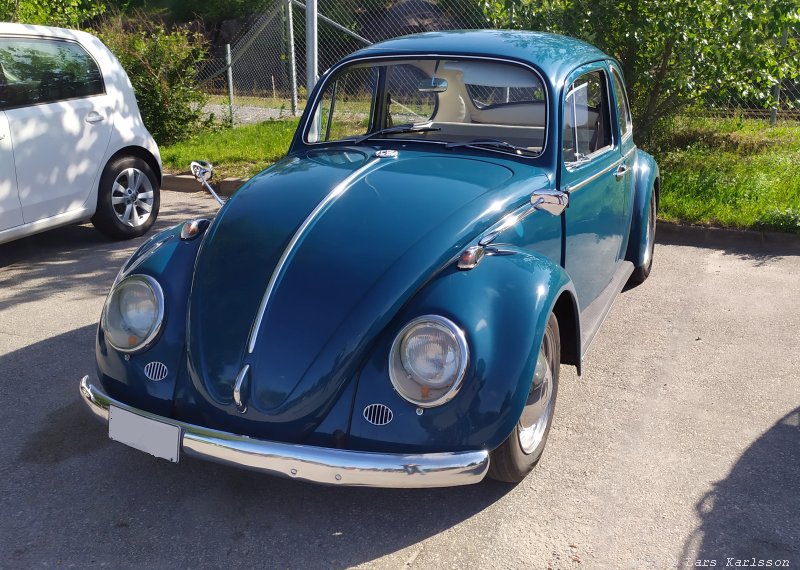 A Volkswagen Beatle, could it be from early 1960s ? I had once a 1964 VW with lot of rust.
---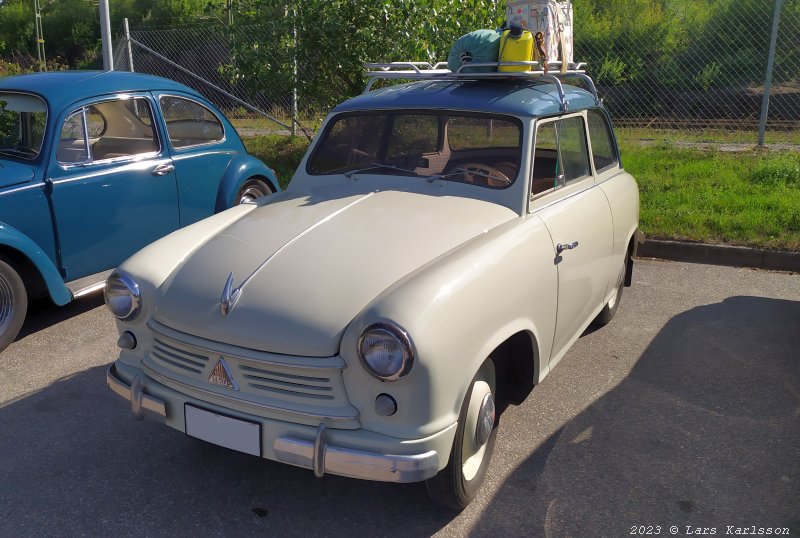 Lloyd, from the 1950s, or ? It has a 2-stroke two cylinder engine, even the Swedish SAAB used this engine, later a three cylinder version. More to read: Lloyd, Wikipedia.
---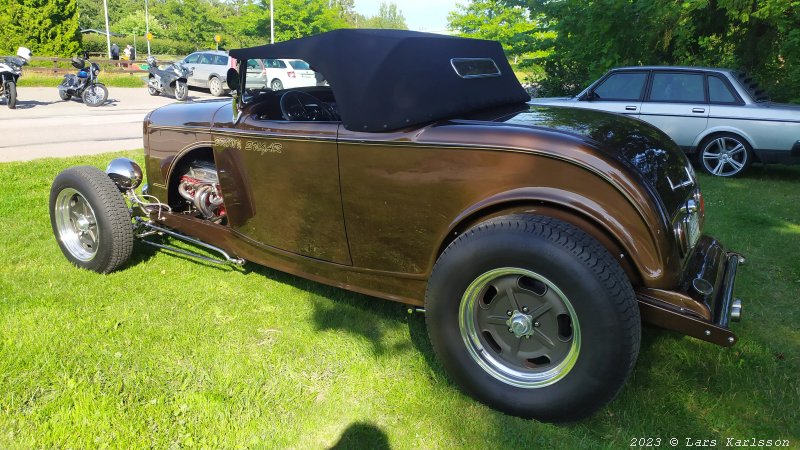 Already when I arrived this good looking Hot Rod stood parked on the grass. Ford 1930s body and Chevy small block V8.
---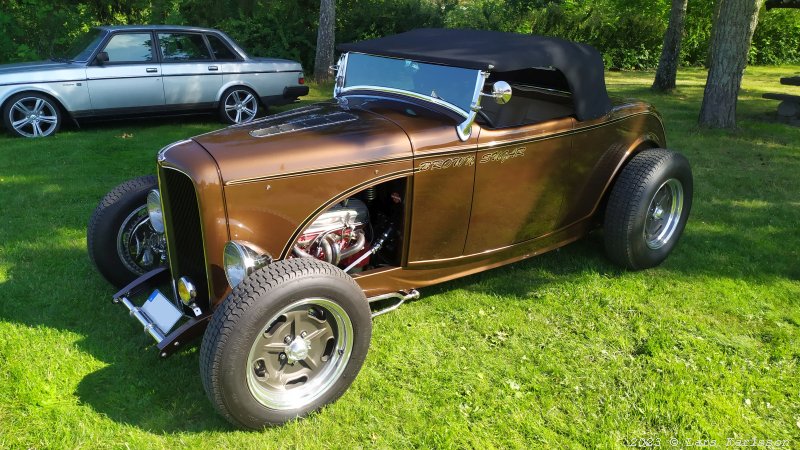 The wheels fits very nice to this body.
---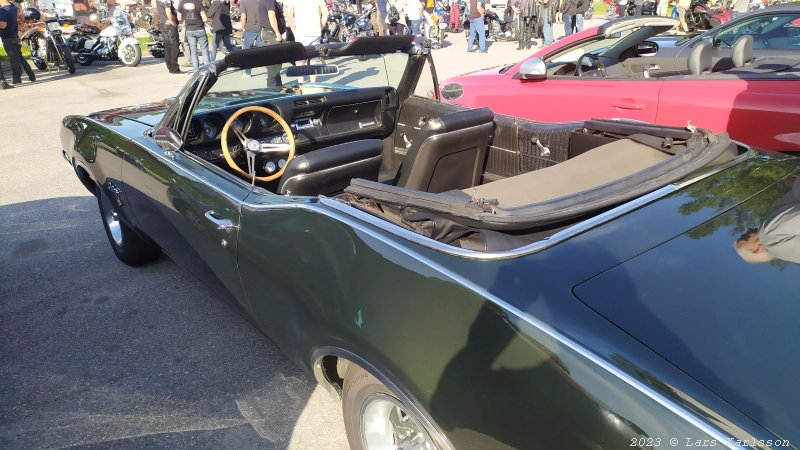 Oldsmobile Cutlass cab 1968, I had a 1975 Cutlass coupe.
---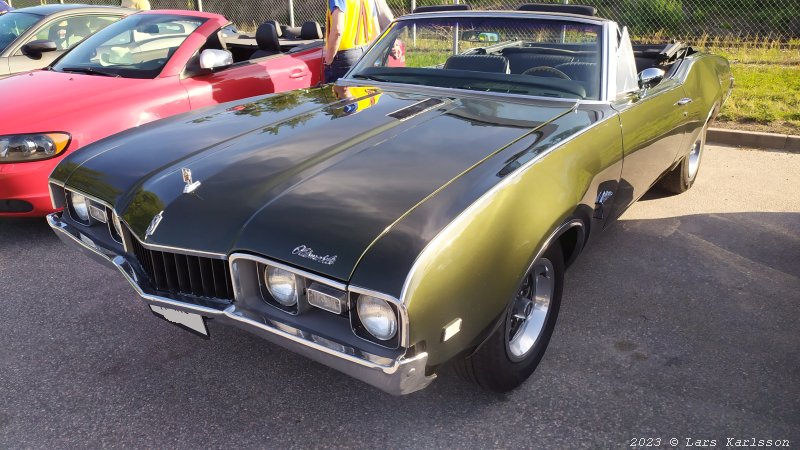 One of the better looking front they had. More to read: Oldsmobile Cutlass, Wikipedia.
---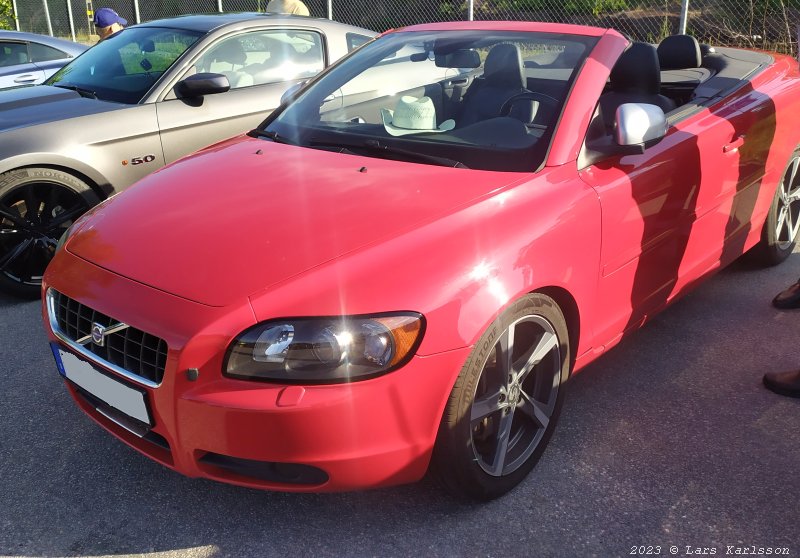 Later Volvo cab, from the Ford era.
---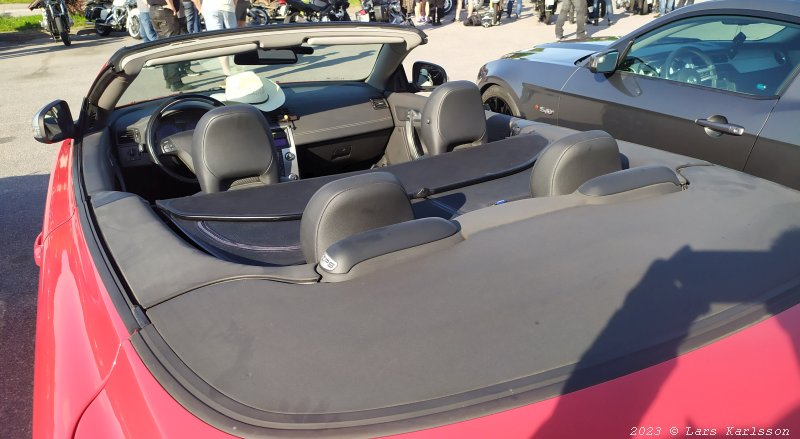 I took many years until Volvo started to manufacture cabs, SAAB had cabs many years earlier. More to read: Volvo, Wikipedia.
---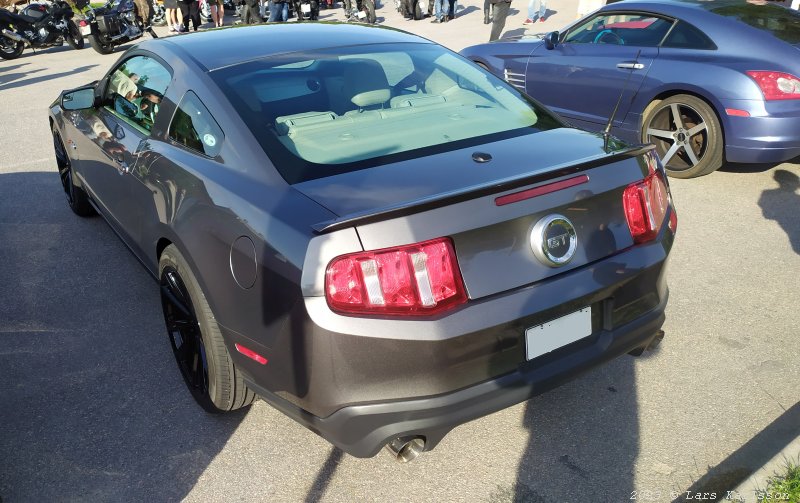 Late Ford Mustang fast back with 5.0 L V8.
---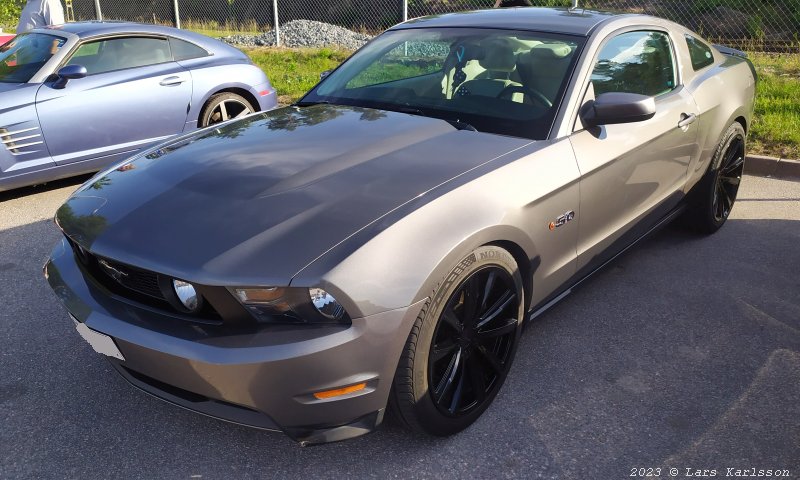 These new Mustangs looks very good with lot of designs from the classic 1960s Mustang.
---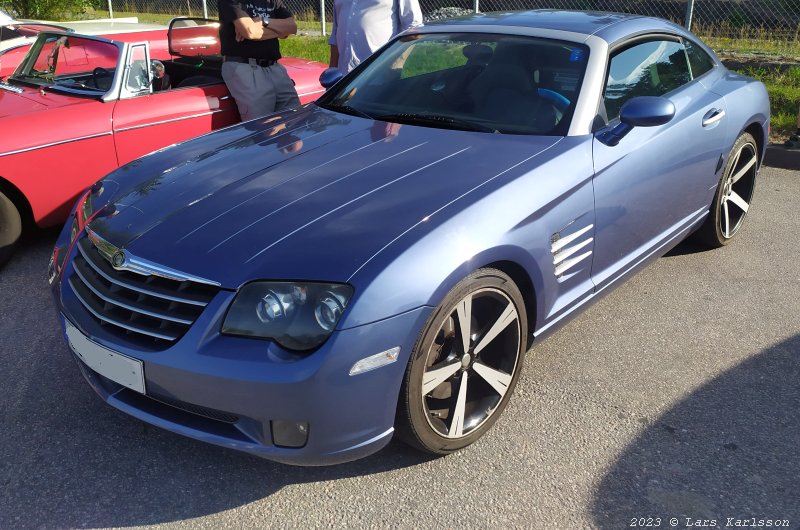 Chrysler Crossfire with Mercedes V6.
---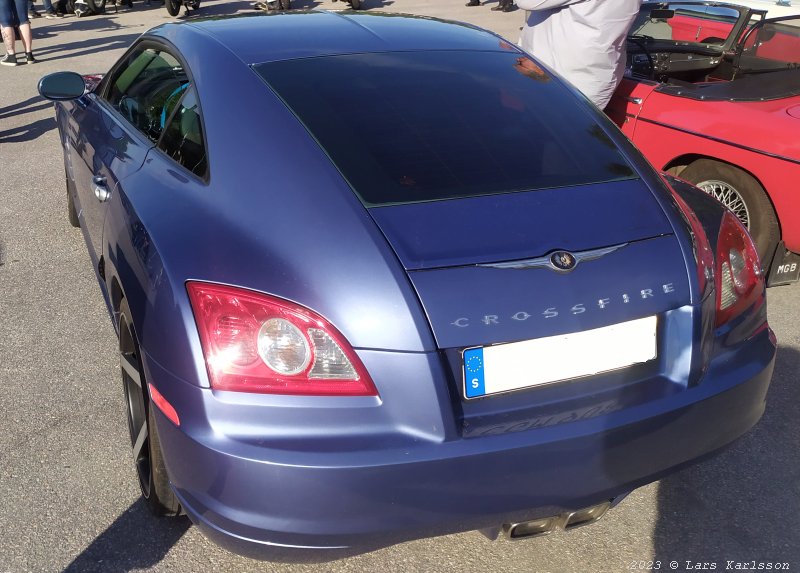 Manufactured between 2004 to 2008. More to read: Chrysler Crossfire, Wikipedia.
---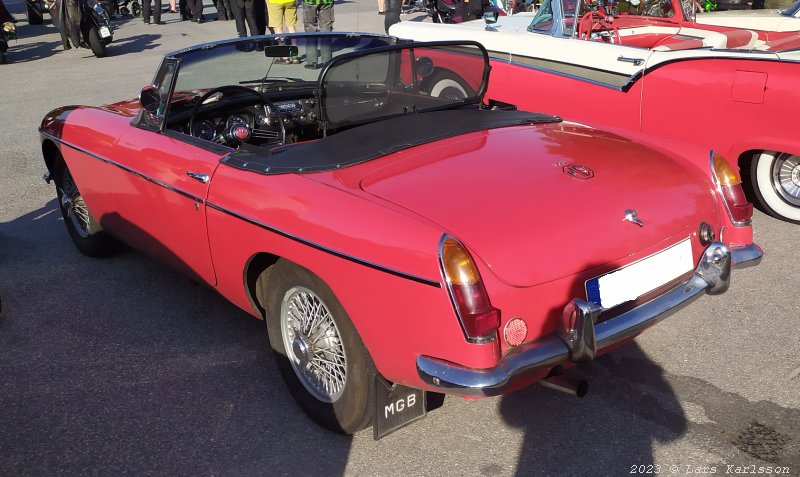 A British MG cab, from the 1960s. More to read: MG Motor, Wikipedia.
---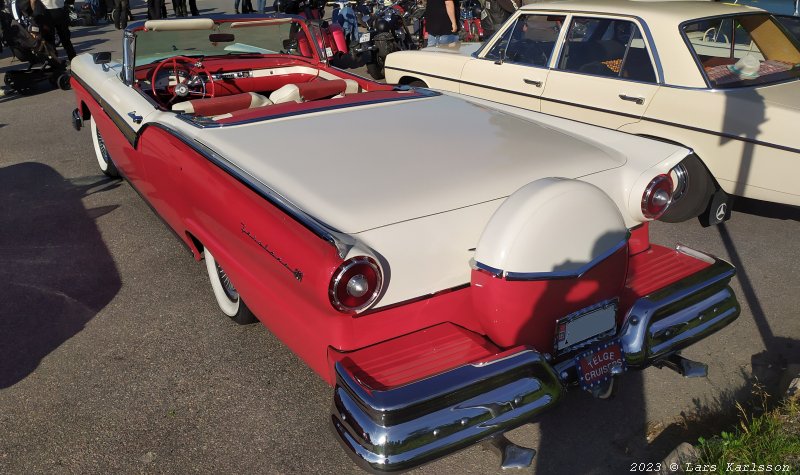 A big Ford cab from 1957.
---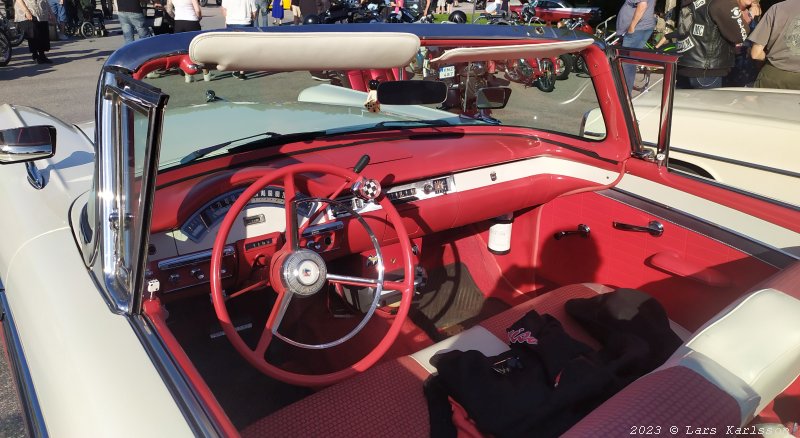 It must be nice to sit here and drive the car.
---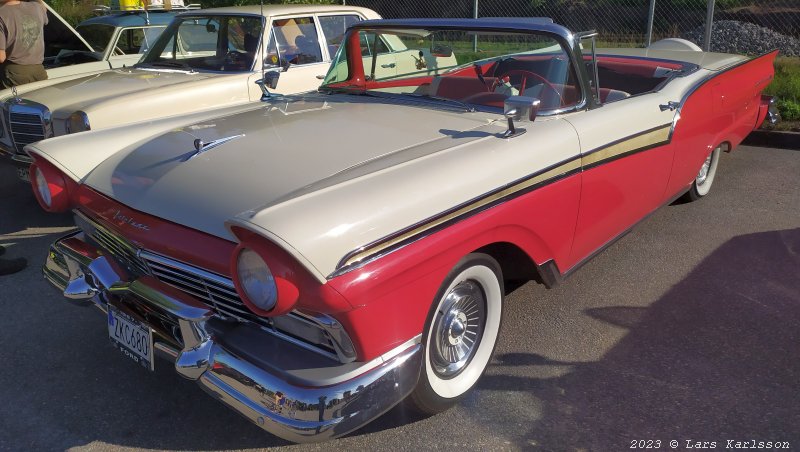 This is the year before they introduced four head light design in US. More to read: 1957 Ford, Wikipedia.
---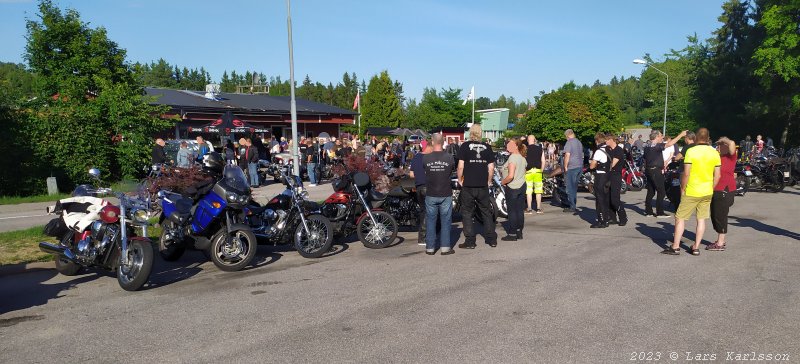 At Björnlunda you find more motor cycles than cars, most Harley Davidsson.
---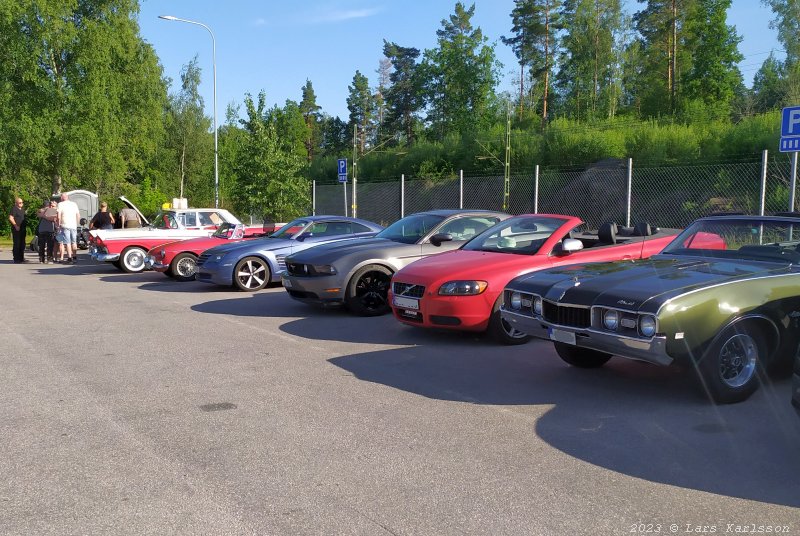 On parade, maybe it were 25 cars here at most.
---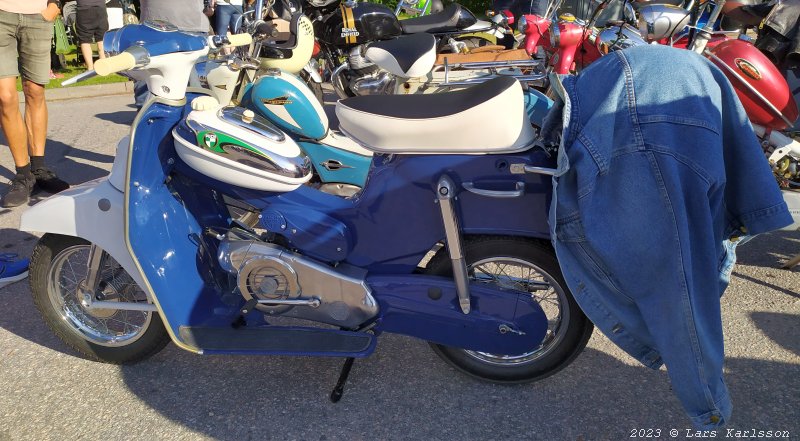 Not only cars, a Puch Alabama moped from the 1960s, mopeds are very popular today among older men.