Tutorial:
Download files that belong to AstroImageJ
---
Content:
Note:
I take no responsibility or liability for what are written here, you use the information at your own risk!
---
3, AstroImageJ, find parameter Excel:
Instructions how to download.
You download and use them at your own risk and make sure you have a backup of your files!
---
Installation of my batch read raw macro files:
Download and and run the excel file and it shall look like this: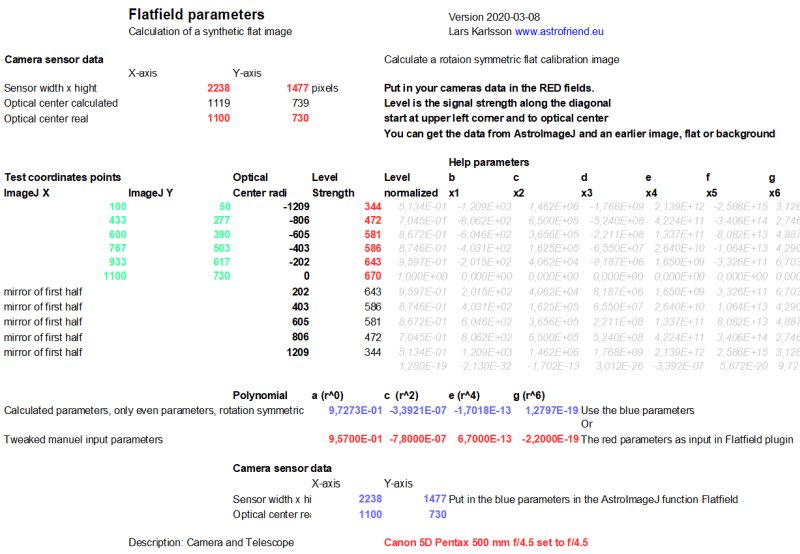 You use this file to find out the polynomial parameters for the flat image.
---
Download:
Download my Excel file here:
History: version
20210218
Now 8th polynomial.
20200308
Change the text information.
20200304
Added one more degree.
20200303
Origo moved to optical center.
20200229
Some bug fix.
20200224
First Beta version.
Note:
You download them on your own risk, have backup of all your files !
Instructions how to use AstroImageJ: Tutorial: AstroImageJ Introduction.
---