My astronomy project:
Riccardi field flattener and off-axis adapter
---
Content:
---
3: First light test
How good was it now with the field flattener and the sensitive distance between the camera and flattener?
In the evening with no clouds came the opportunity to take some test shoots of stars. There are thirty images of 30 seconds each stacked together. No image processing more than a gamma curve. Taken from the balcony of the light polluted suburban.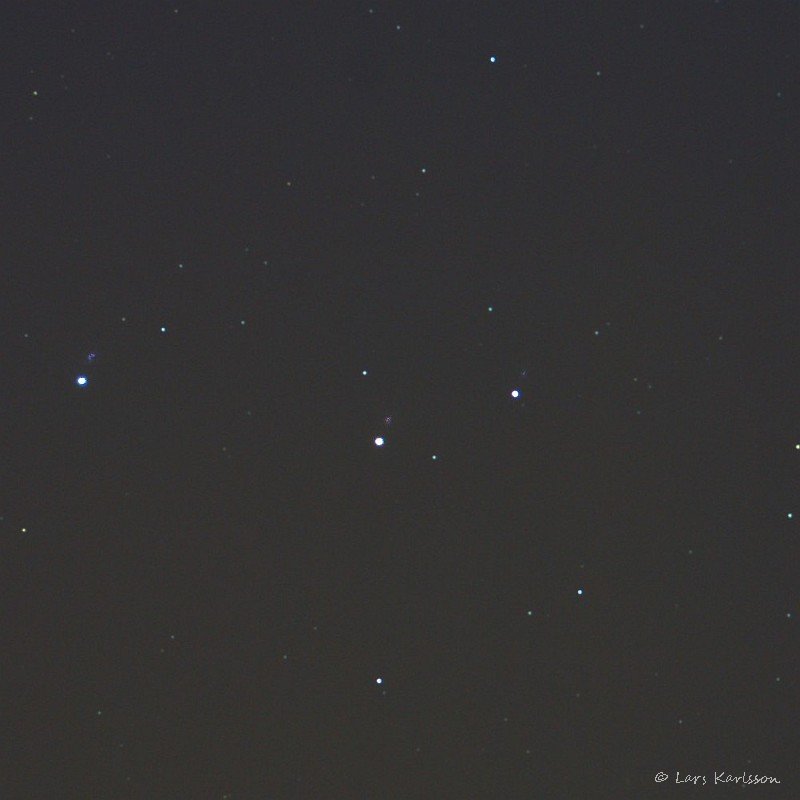 How does it look in the center of the image? Focus ended up probably not quite perfect, the telescope became much colder after the focus was set. 1000x1000 pixel from a 12Mpix sensor, approximately 25% of the image width.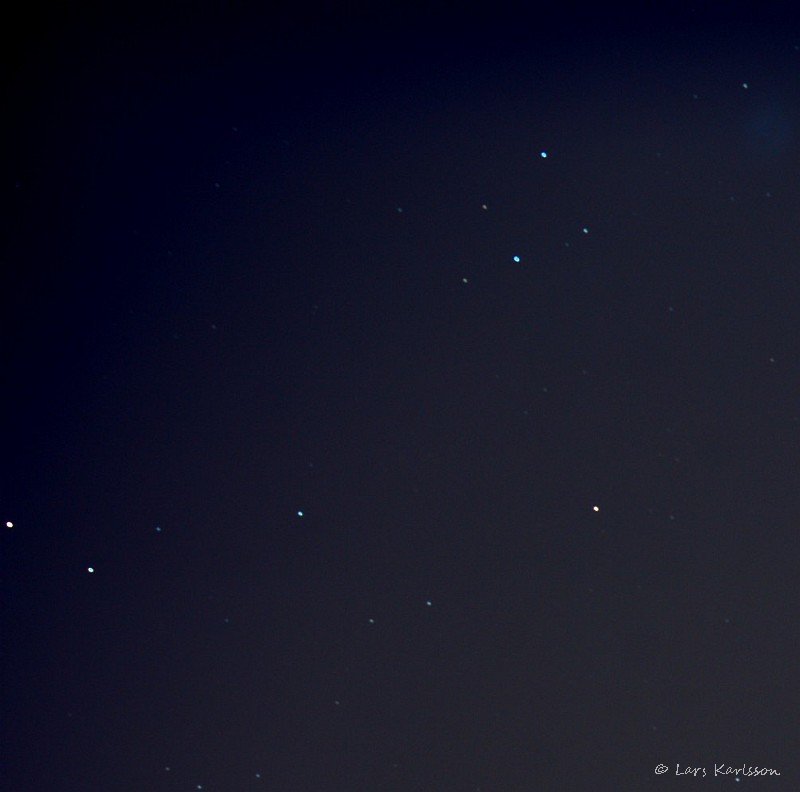 Here is the left corner at the top. Is clearly visible that the stars are elongated. The distance camera - corrector is set to 73.2 mm, the goal is 73.5 mm according to the Riccardi data.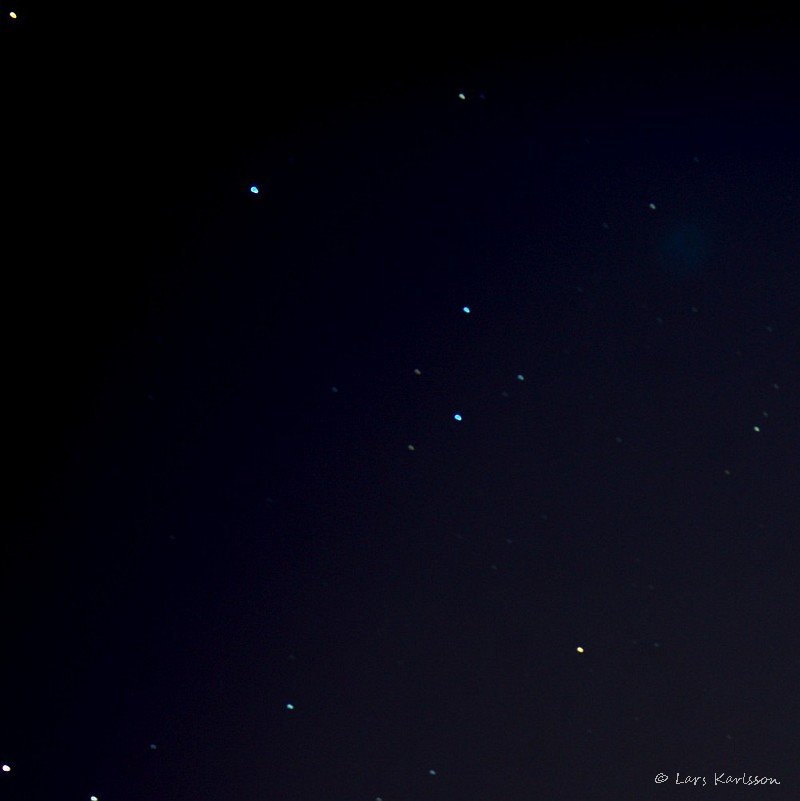 This same corner but now the distance has been increased to approximately 74.7 mm, it got worse, may find a thinner spacer to try later. A rather complicated process to try out the distance needed for optimal result. And it's not only the distances, it should be orthogonal also to the optical axis. Do not know how good this Riccardi flattener is, but it's told to be of good quality.
The optical image circle of the field flattener is about 42mm, slightly too small for a full frame sensor. This Riccardi has a diameter of 2.5", 3" had been better and additionally resulted in less vignetting. The field flattener is also a reducer with power 0.75x, hence an extra optically demand.
But overall, quality is much better than what i had with my earlier Pentax telephoto lens 500mm f4.5, it was not an APO construction. The downside is that this refractor is much more expensive and much heavier. If I had chosen a fixed Canon 300mm or 400mm ED and f4 it had become cheaper and easier, and maybe also could have a smaller mount like the EQ5. No focus motor has to be built because it's already there built into the lens, even the field flattener. But one thing had not been possibly to implement with this solution and that is the off-axis guidance, it would have required a separate guide telescope. Though most fun is to build something together by myself and that I have 683mm to shoot with, good, right?
---