My astronomy project:
Outdoor power outlet
---
Content:
Note:
I take no responsibility or liability for what are written here, you use the information on your own risk!
---
Page III.1: Outdoor power outlet
At my balcony I have Bortle class 9, as worst as it can be. Still it's very practical to have the equipment at the balcony when testing out new equipment. To squeeze the cable in the door opening isn't a good idea, it can destroy the cable and cause shortcuts and during the winter it will be very cold inside. Better to have an outdoor power outlet.
---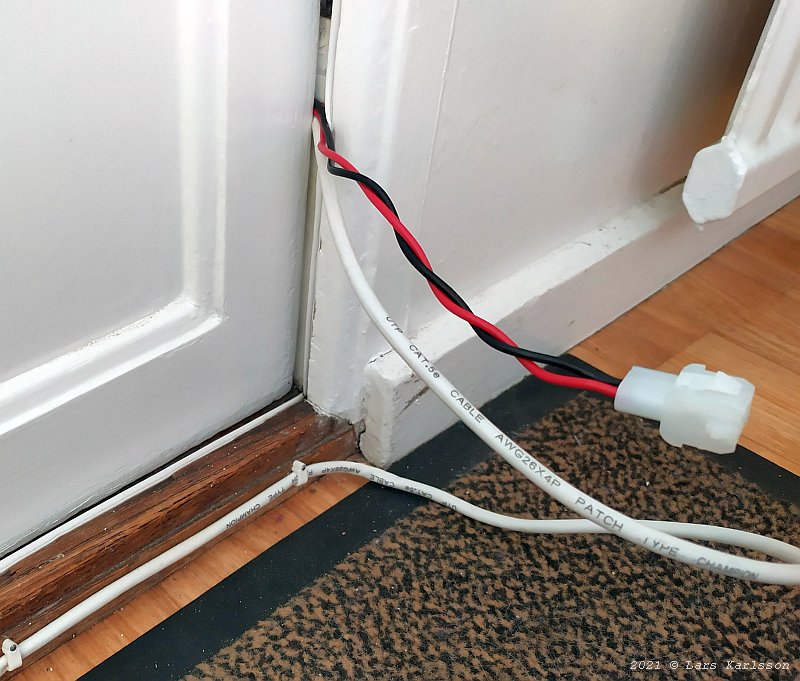 This was a temporary solution. It's the 12 Volt cable and the LAN cable for the network. Normally the WIFI is used but nowadays there are so many people that have WIFI connection in the house that it cause problems to use it, it's not reliable.
---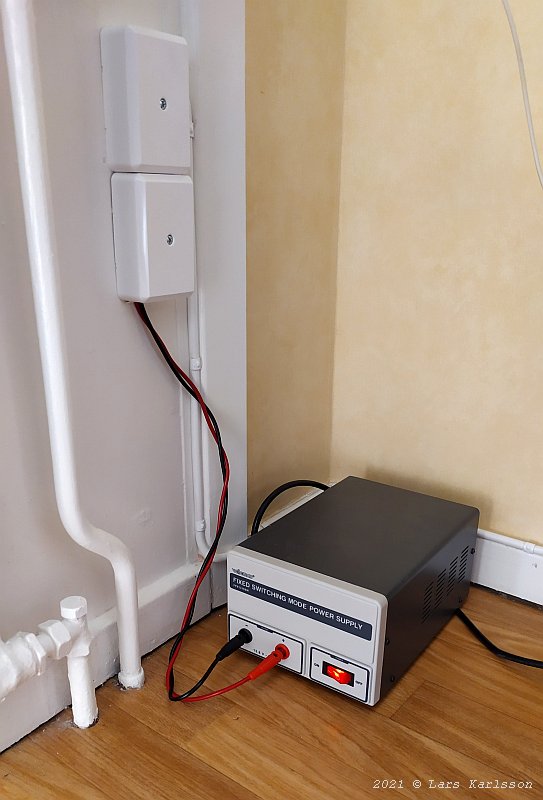 The electrician has already installed a double 230 Volt outlet on the balcony. I mostly use 12 Volt to power my equipment, this is the 13.7 Volts power supply. Connected to the outside with a 2.5 mm2 cable to hold the Voltage losses low.
---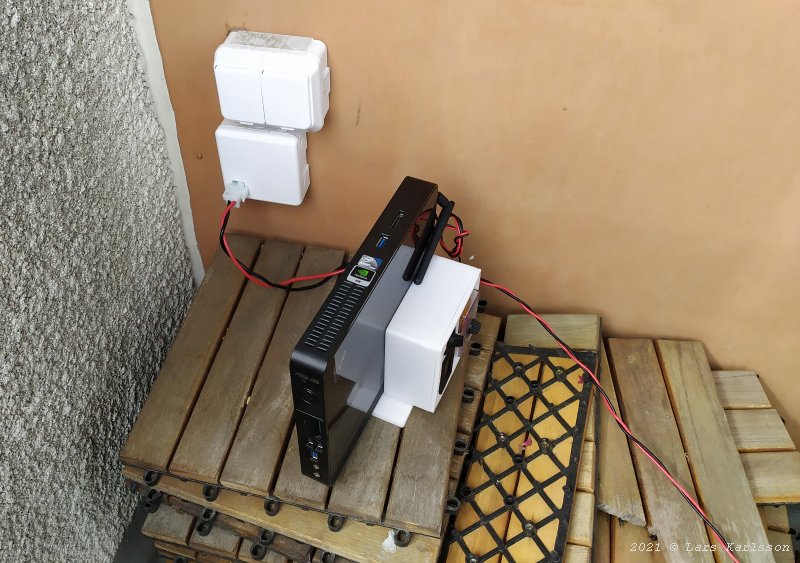 On the outside at the balcony I have a battery connector where I connect my equipment that needs 12 Volts power. Later I shall install a RJ45 connector also for the LAN connection. The mini PC is normally installed in a thermo insulated box and heat the battery. The PC will disappear sooner or later when I move to Linux system with the Raspberry. That computer is much more power efficient and small too, it can be installed at the telescope. The red/black power cable on right side goes to the mount and cameras.
Big improvement relative earlier.
---