My astronomy project:
Astro server and power unit, ver2
---
Content:
Note:
I take no responsibility or liability for what are written here, you use the information on your own risk!
---
Page II.1: Introduction to astroserver and power unit ver2
Now when I'm almost ready to use my new observatory there are some new demand on the astroserver and the powerunit. I try to reuse most of the components from my earlier astroserver that had worked very well for me. You maybe have also read that I'm working on a Linux Raspberry astroserver. That one needs more work until it's ready to put in operation.
You can read about the details on the original astroserver here:
Here you can read about the Linux astroserver:
---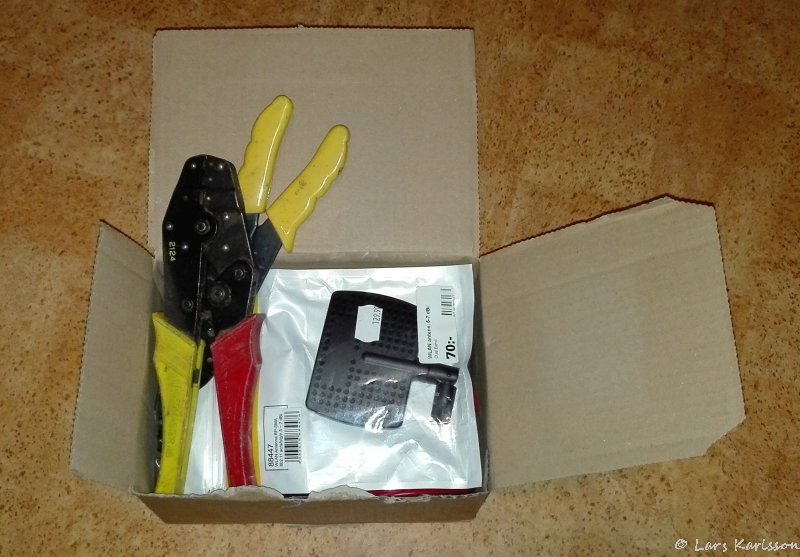 Ready with tools and new components to take apart the old astroserver and rebuild it.
---