My travel in Europe:
Western Andalusia, Southern Spain
---
Western Andalusia in thirteen days
---
Planning our Western Andalusia trip:
We have already been down in Southern Spain and Andalusia once and we like it very much. That time we did a round trip east of Malaga, this time we plane to go west of Malaga. After had watched Youtube videos we decided to visit following cities: Malaga, Cordoba, Seville, Cadiz, Algeciras, Ronda, Marbella and maybe Gibraltar.
Round trip in Andalusia in Spain, Malaga and Cordoba, part 1:
---
Malaga:
After had landed successfully at the airport in Malaga we took a local train to Malaga. At Malaga railway station there is also a bus station, we bought our bus tickets to next day to Cordoba.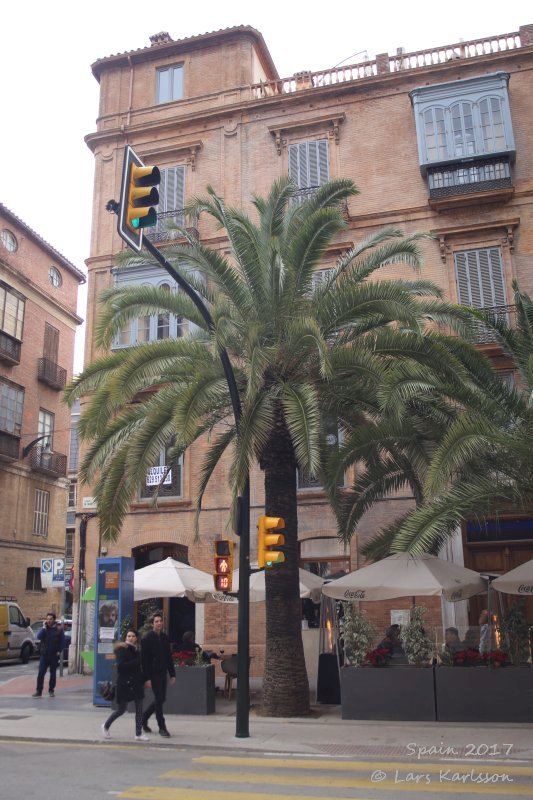 A ten minutes walk from the bus station we have our hotel. The weather was a bit cold, about 12 degrees Celsius. After a short nap at the hotel, we walk out on the streets of old town.
---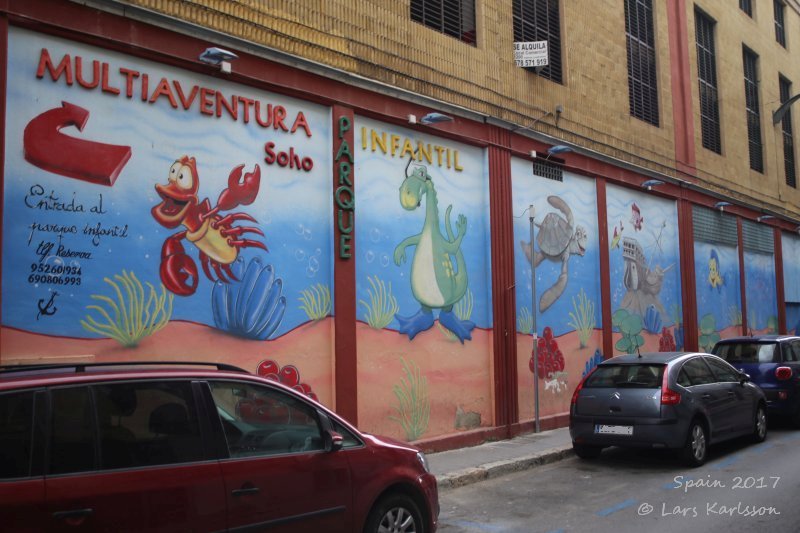 ---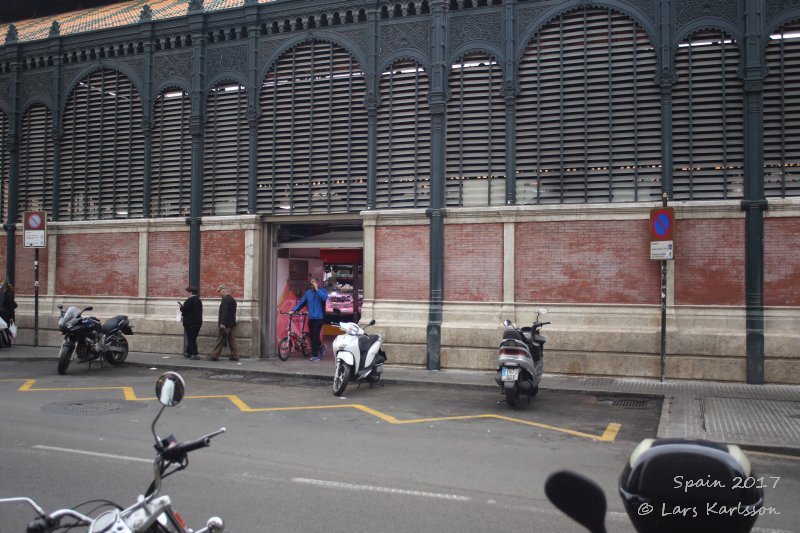 We started with a visit to the Market in old center of Malaga, we have been here before, but markets are always interesting to see.
---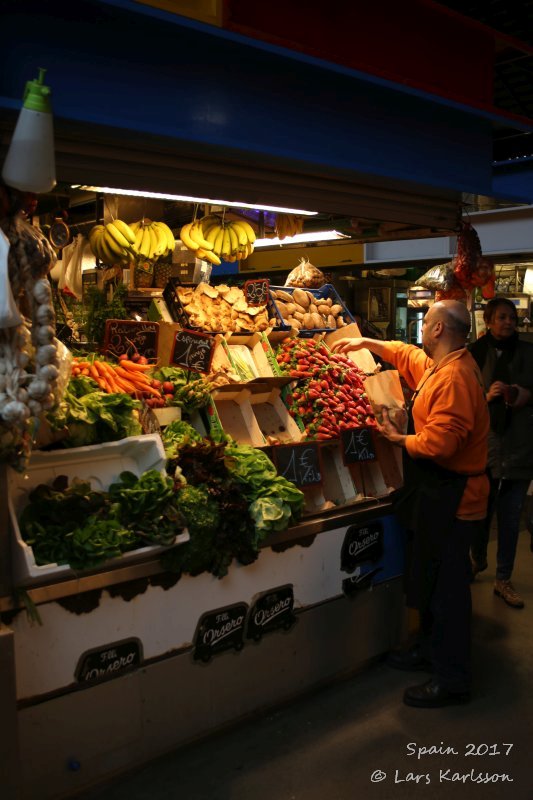 We bought a box with strawberries and they tasted delicious!
---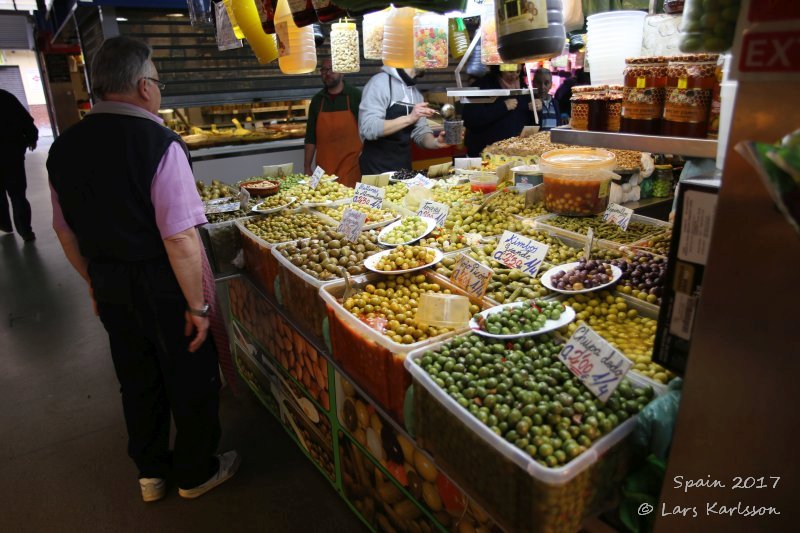 ---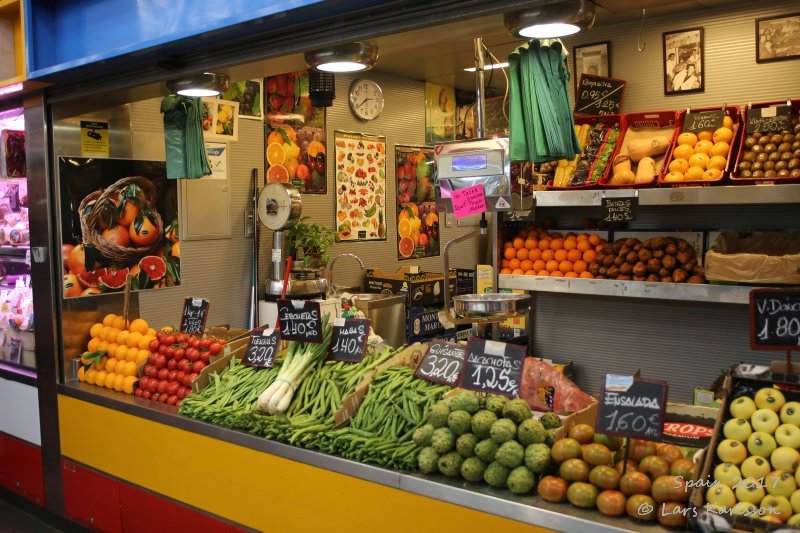 ---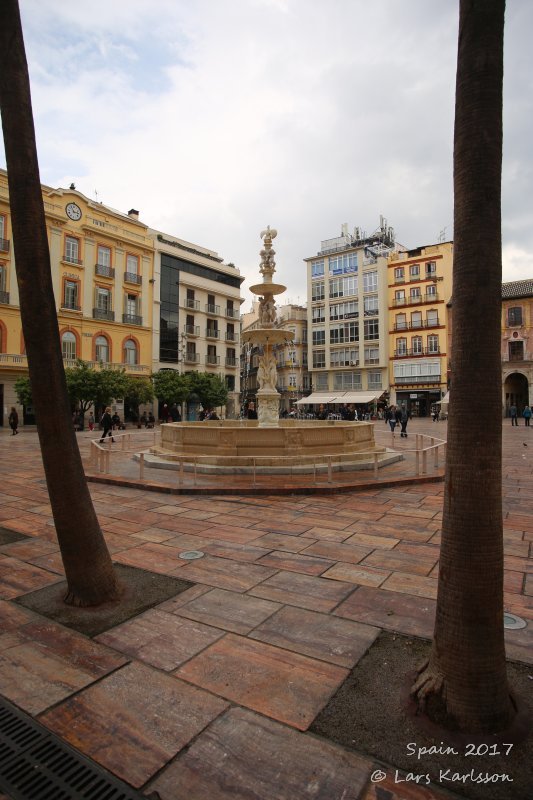 Plaza de la Merced.
---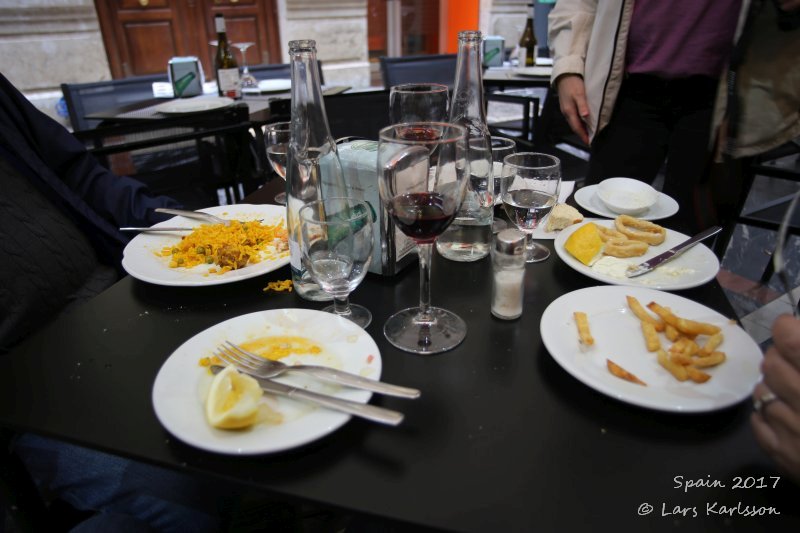 Our first dinner, we was hungry! The gas heater let us sit outdoors.
---
---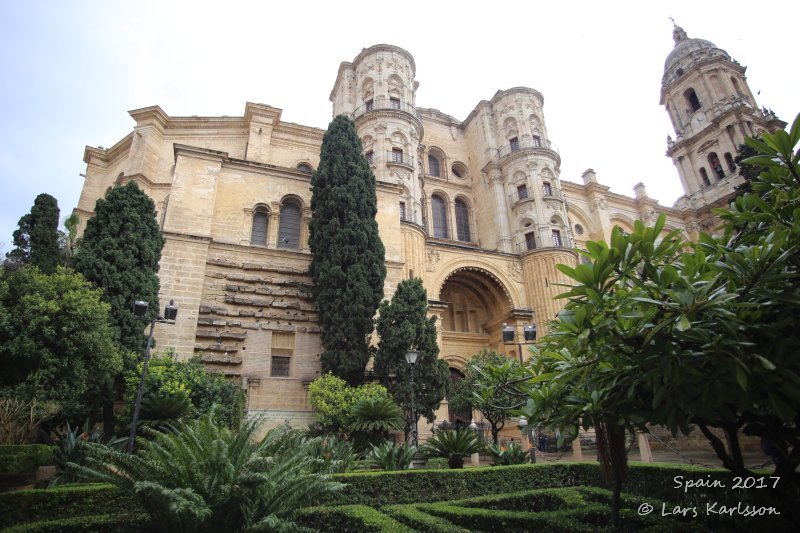 Malaga Cathedral.
---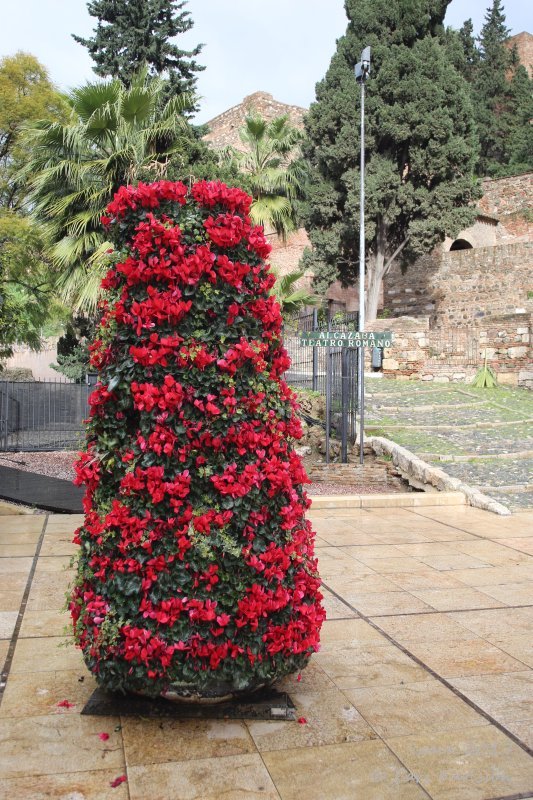 ---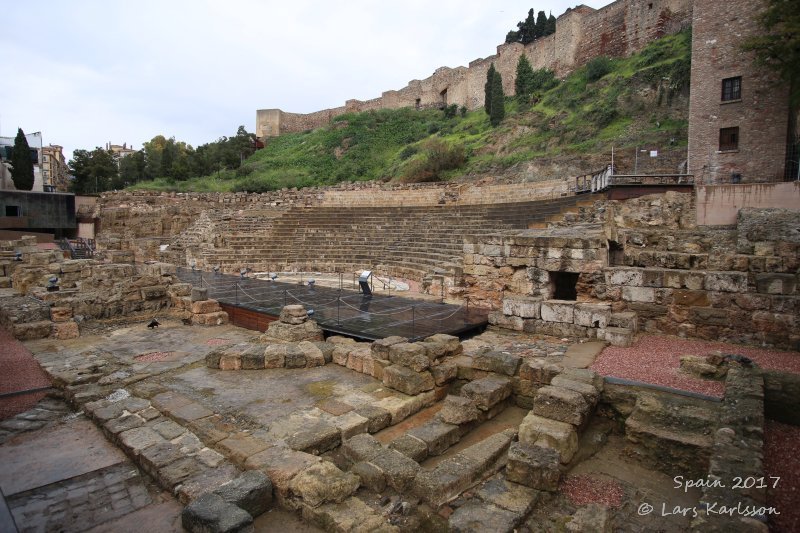 Theatre Roman in Malaga, this ruins is almost 2000 years old, the fortress/castle above is just 500 to 800 years old.
---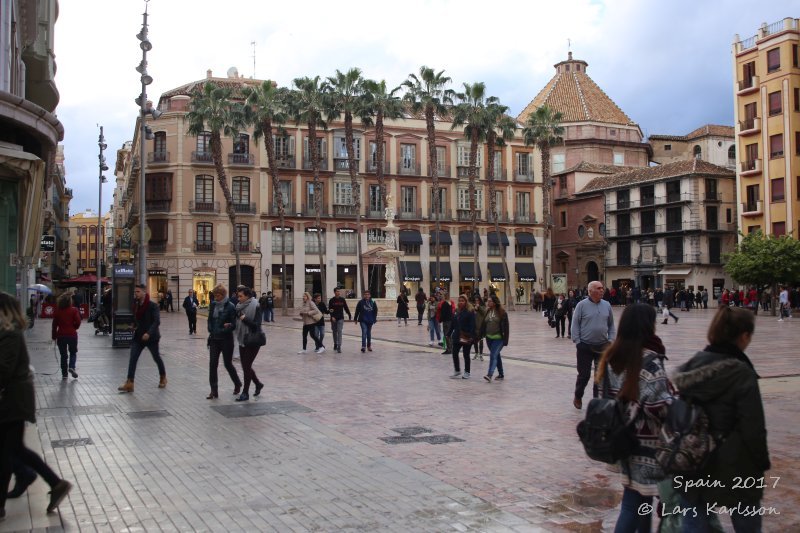 ---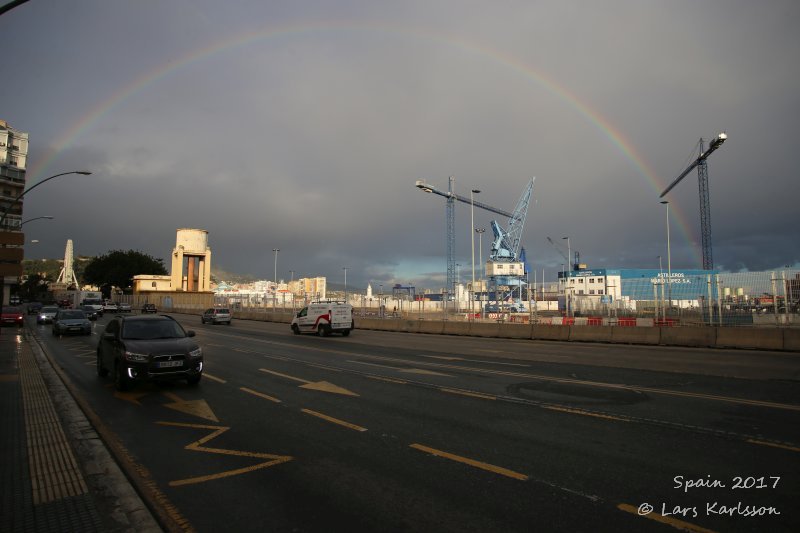 A rainbow say goodbye to us and we leave Malaga and heading for Cordoba next morning.
---
Cordoba: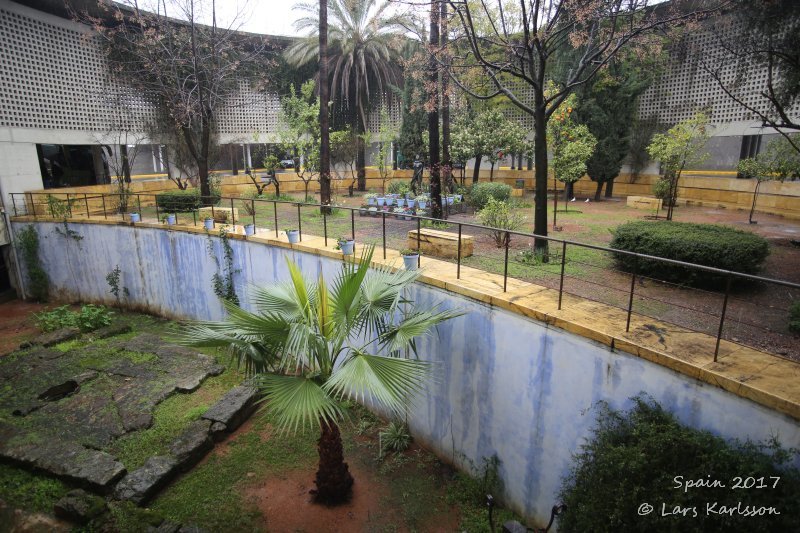 After just a little bit more then a hour on the bus we reached Cordoba bus station. It was a very beautiful road along the mountains and we had a lot of nice view out from the bus windows. The bus also had WIFI :-) . The cost of a ticket was about 8 Euro.
---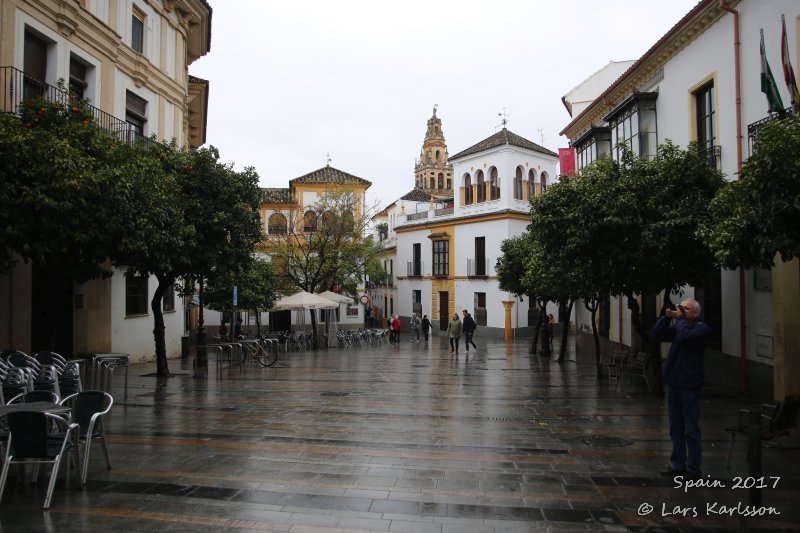 Because of the heavy rain we took a taxi cab from the bus station to the apartment we had booked, not very expensive, but ask for the price first! The apartment was placed at the edge of the old town so there were no long walks for us.
---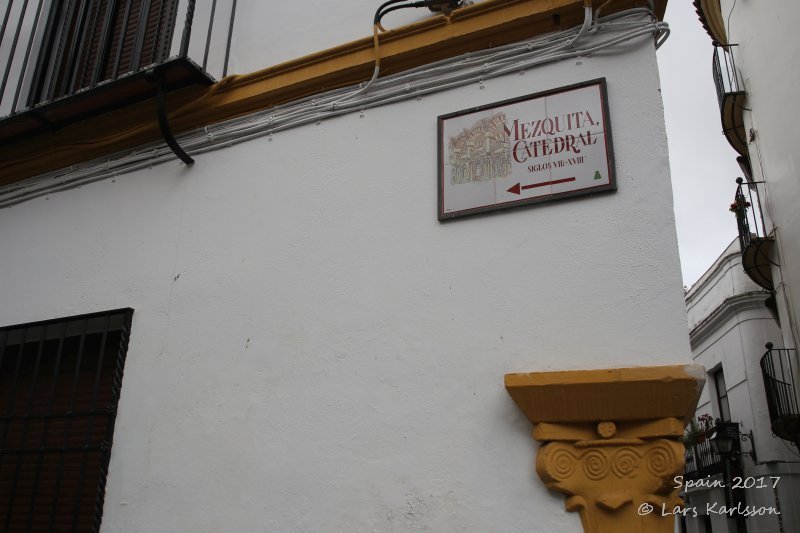 ---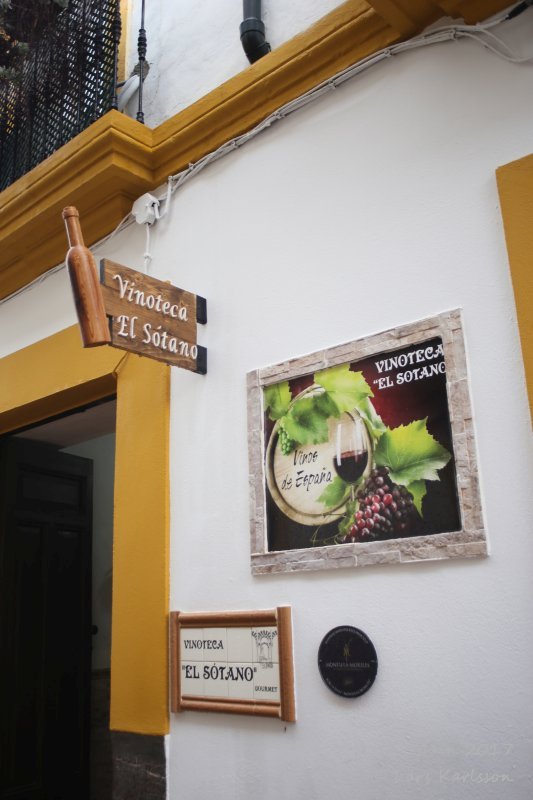 Because of the rain we visit a lot of restaurants to warm us up.
---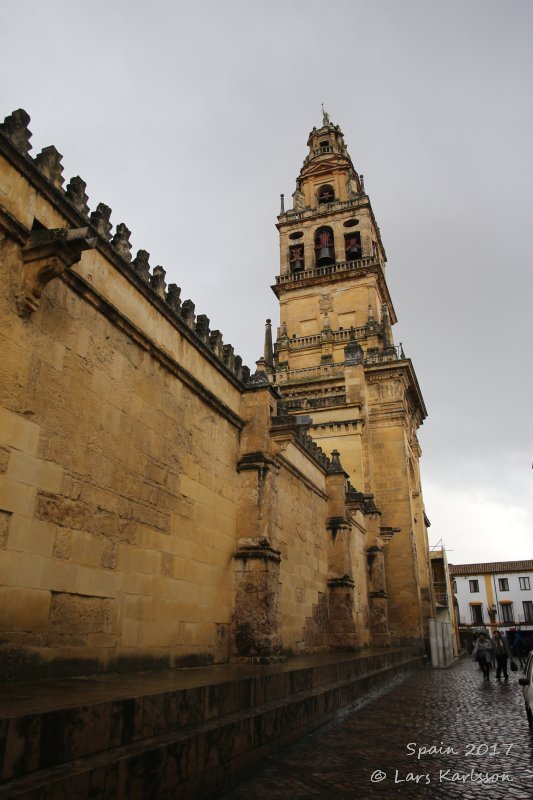 One thing that's a must to see if you visit Cordoba is the Great Mosque of Cordoba, or in Spanish: Mezquita de Cordoba.
---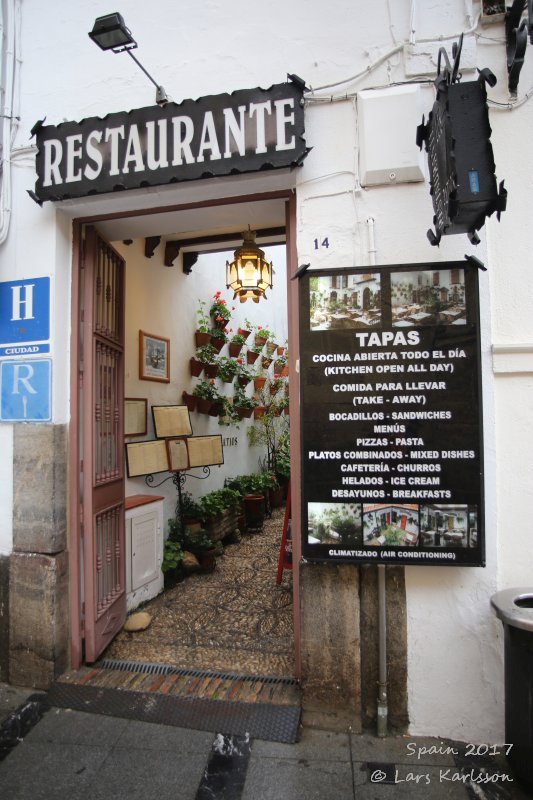 ---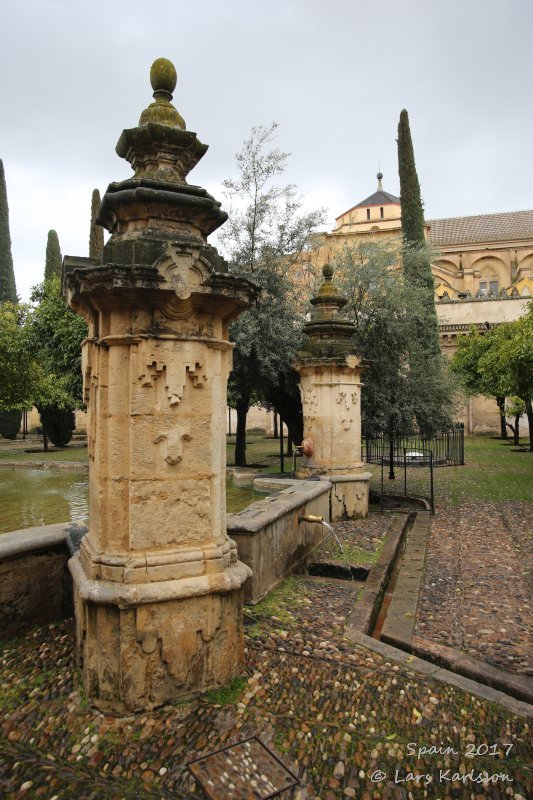 The garden of the Great Mosque of Cordoba.
---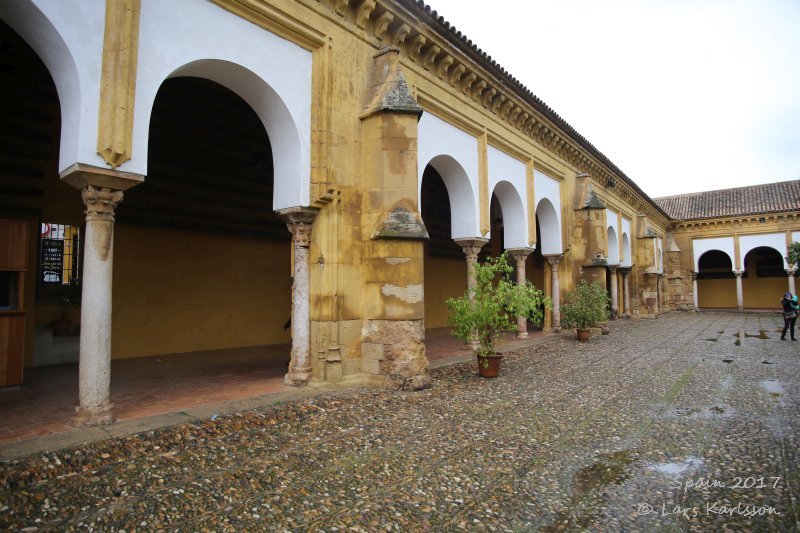 ---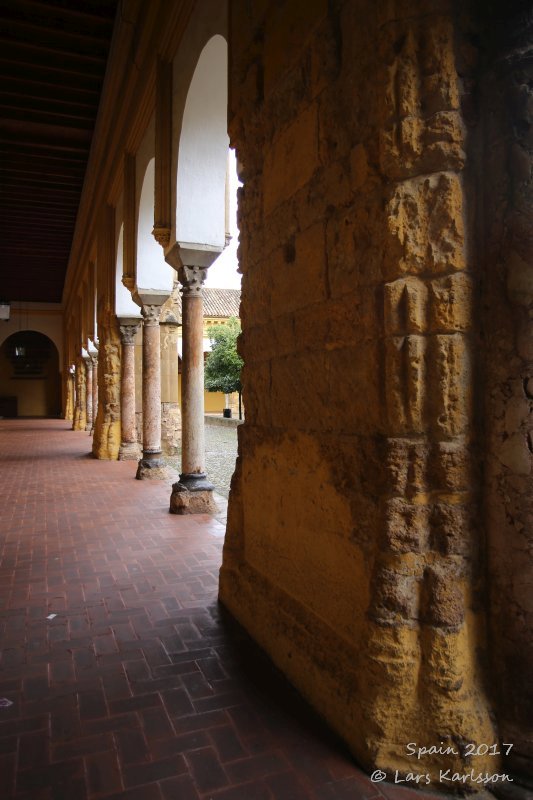 We didn't visit the inside of the Mosque this day, we planed to do it the day after.
---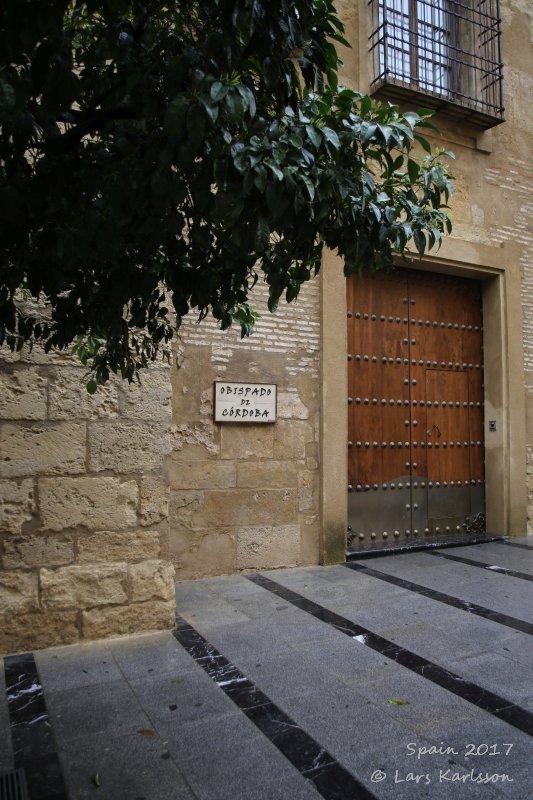 ---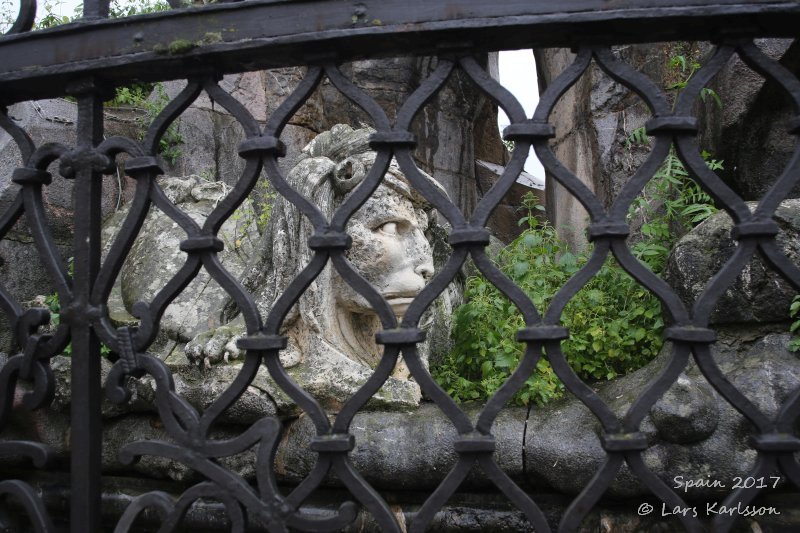 ---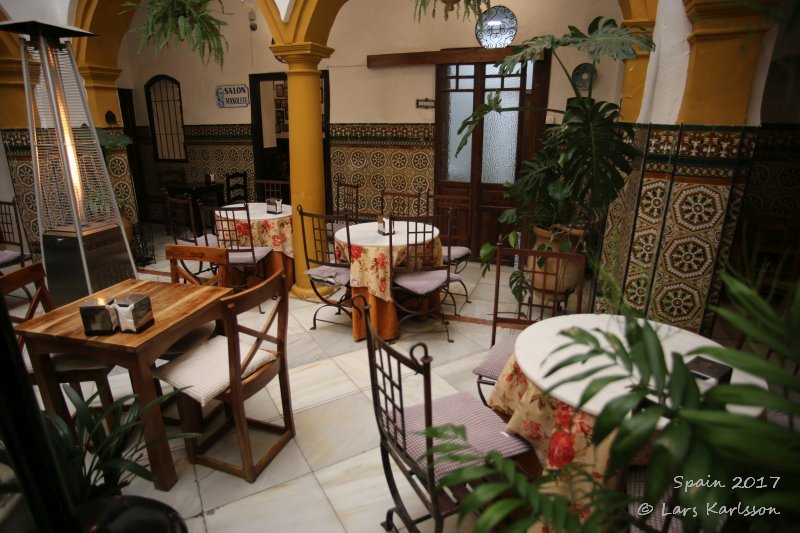 If you come to Cordoba you will love all the restaurants here.
---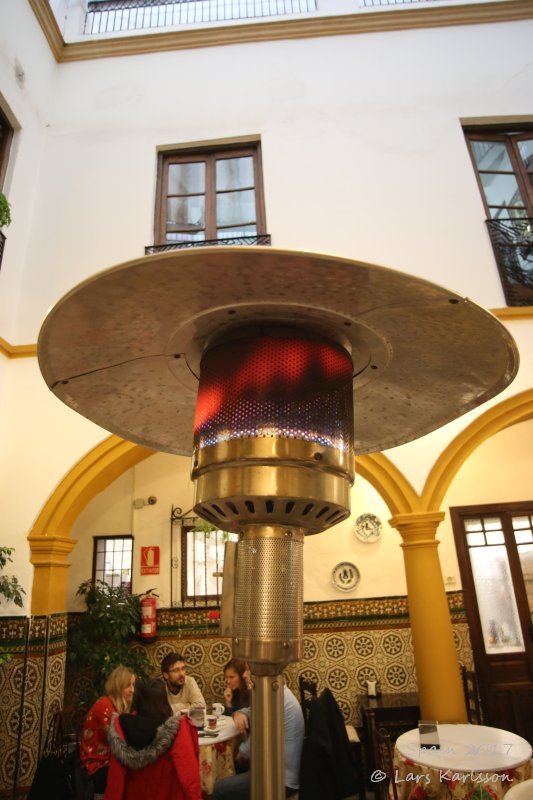 The heater saved our evening at the restaurant.
---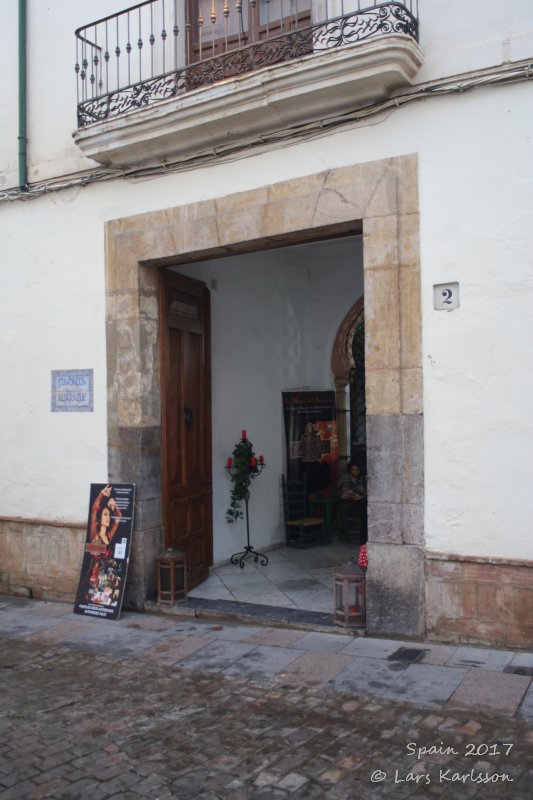 Flamenco dancer restaurant.
---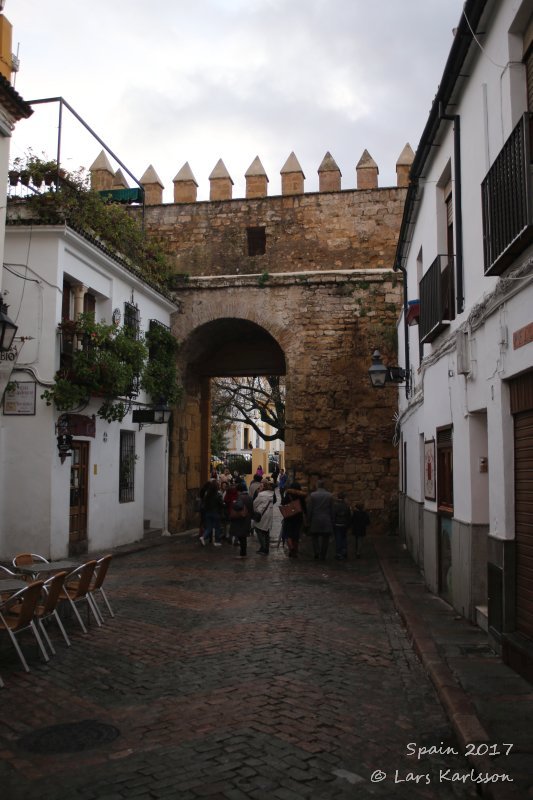 Puerta de Almodovar.
---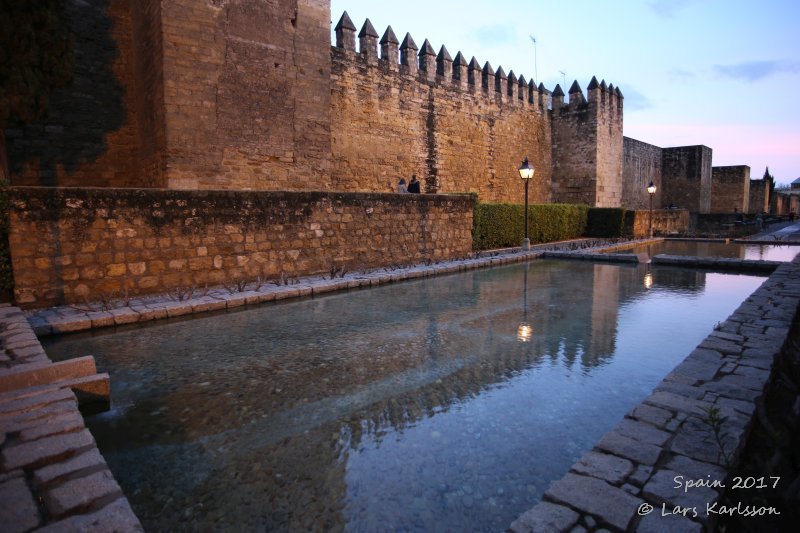 ---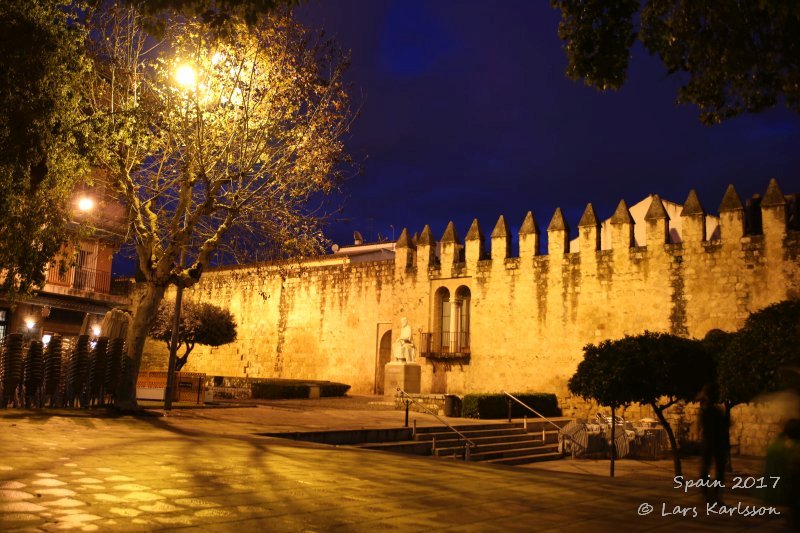 ---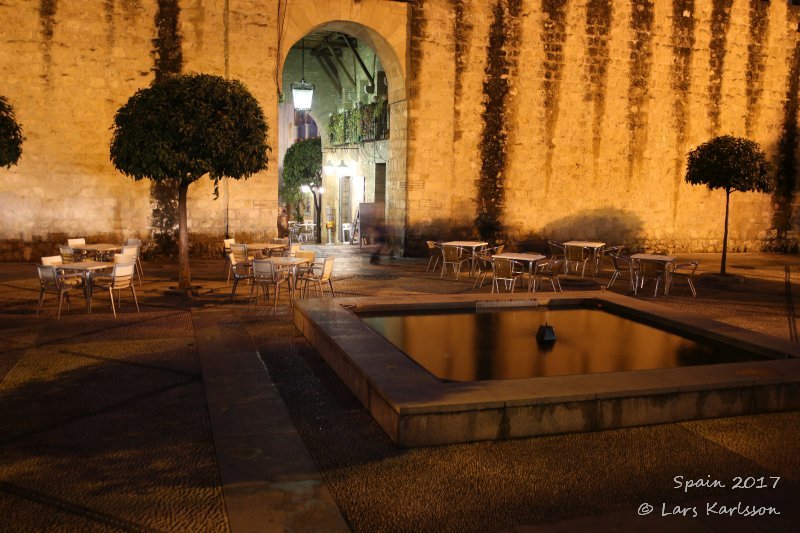 ---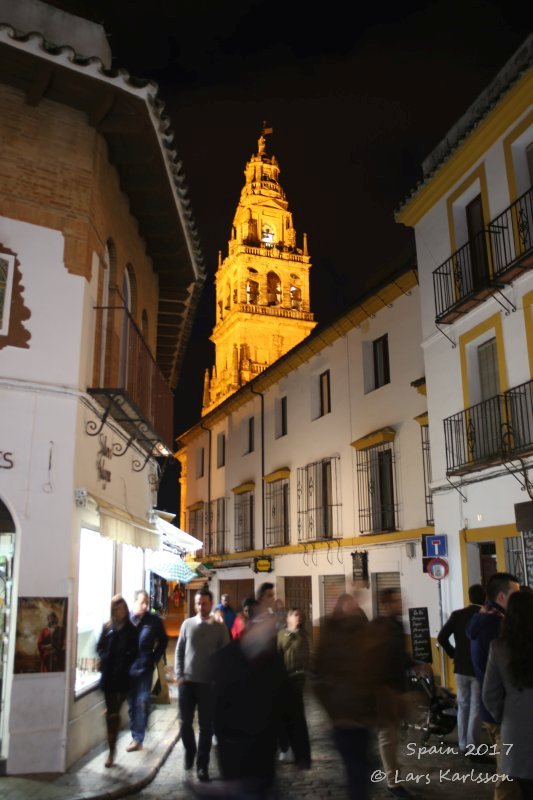 ---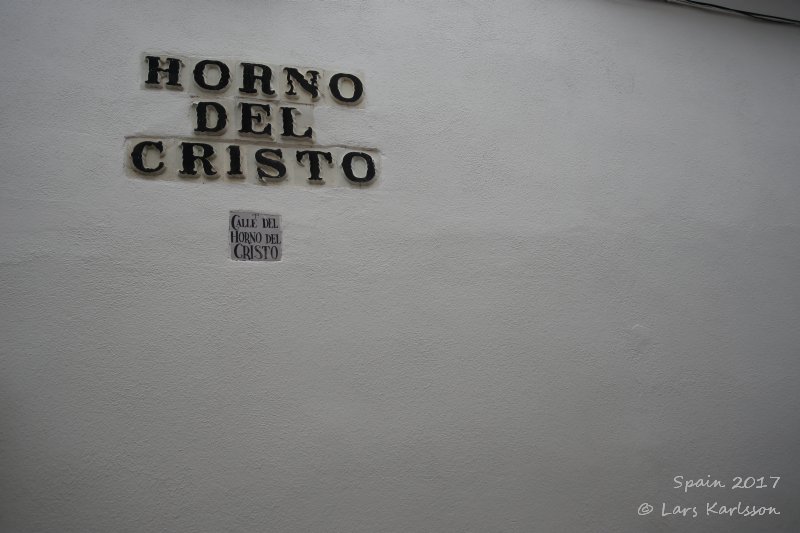 ---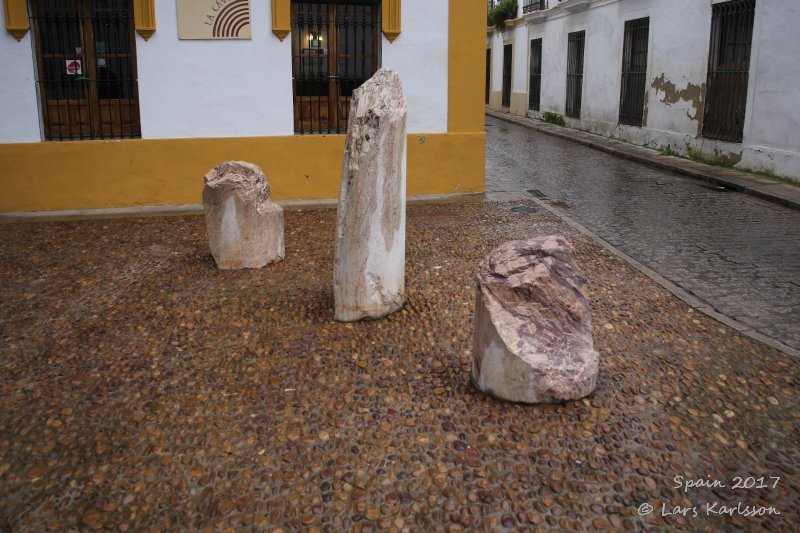 We started this day with a visit at the Archaeological Museum of Cordoba. Inside you find the ruins of a Roman Theatre among other things.
---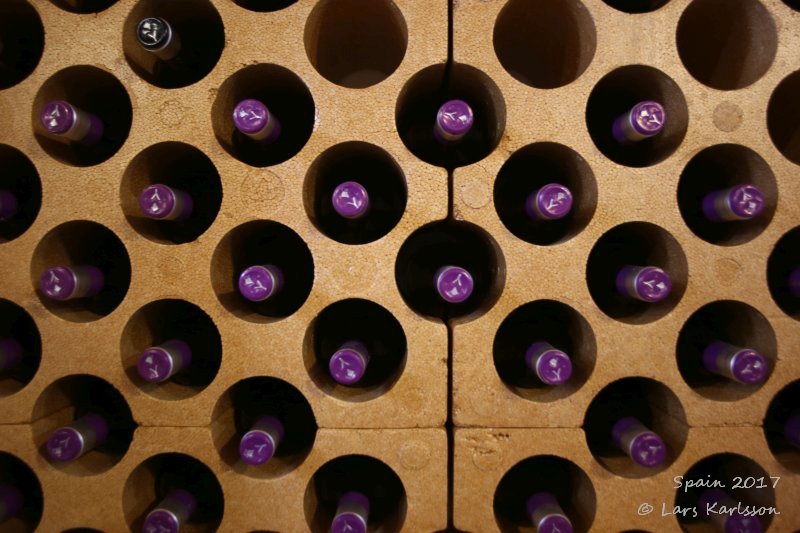 But first a cup of coffee in a nearby coffee shop.
---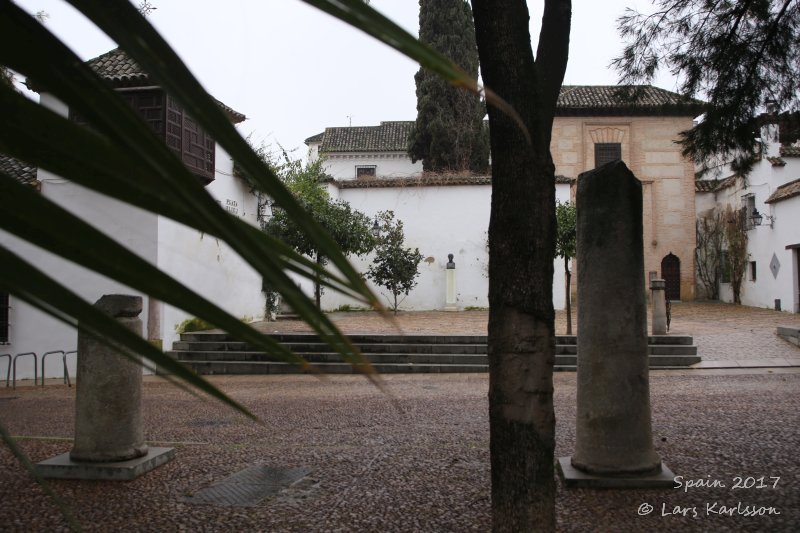 ---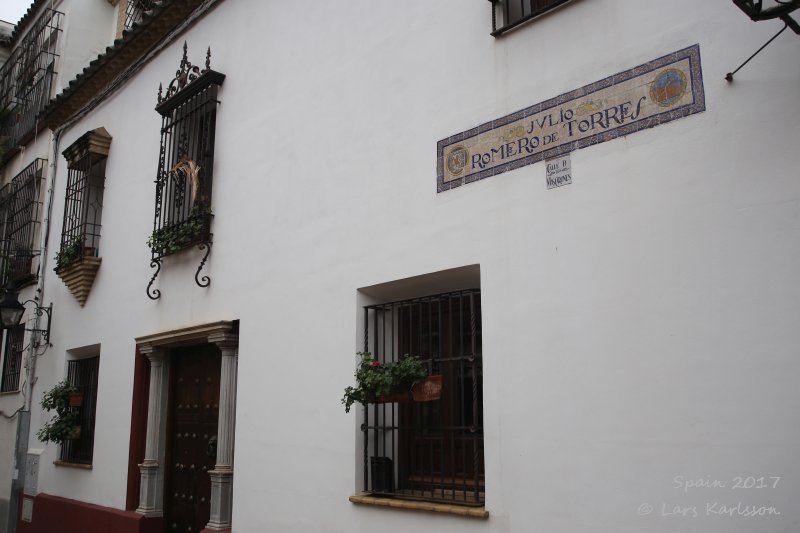 ---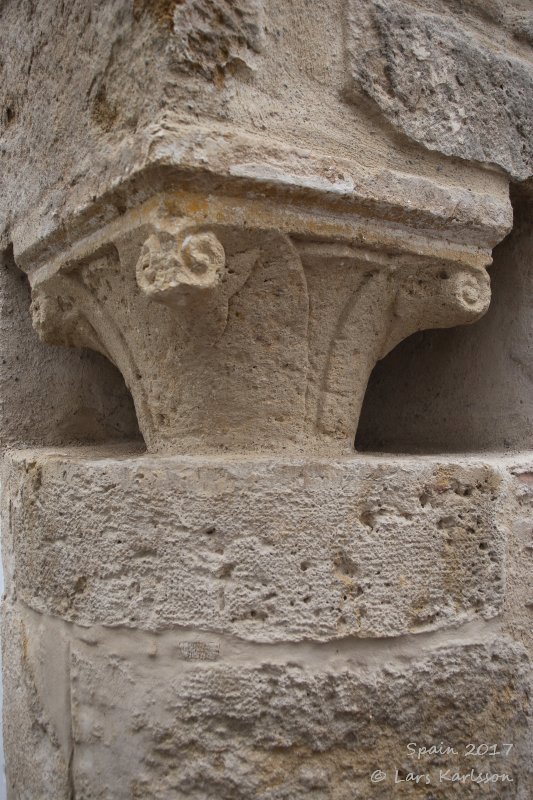 ---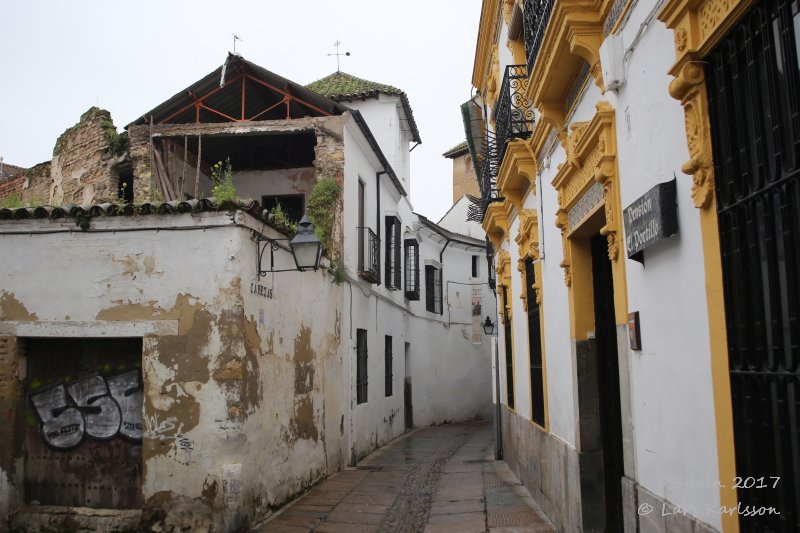 ---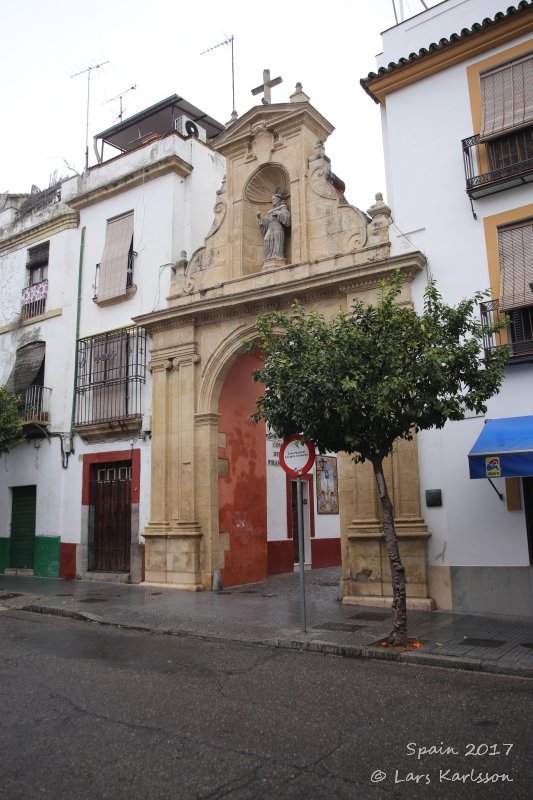 The gate to the Convento de San Francisco.
---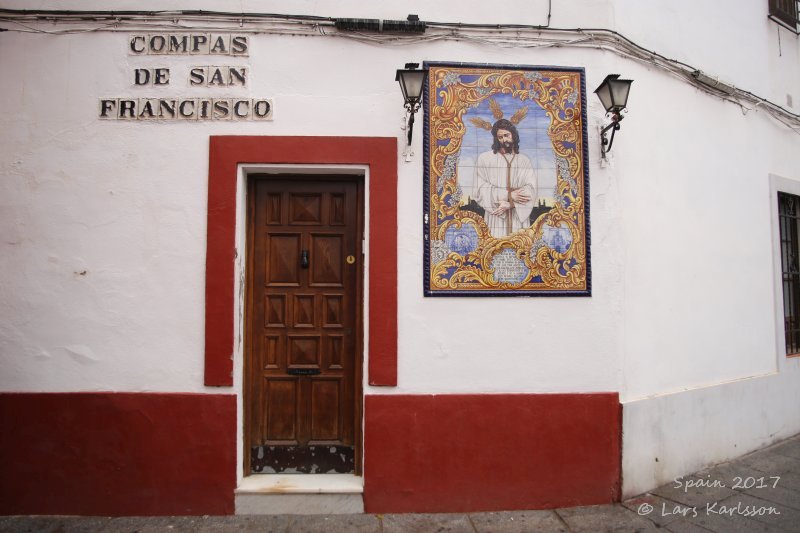 ---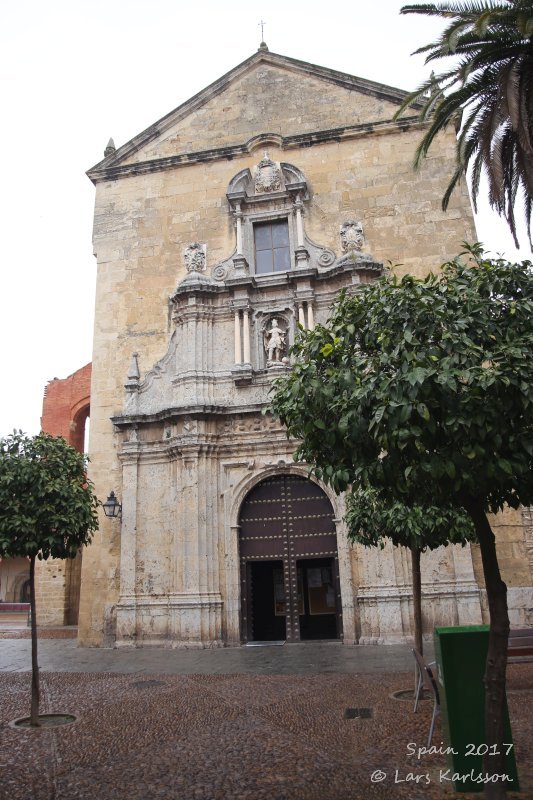 Parroquia de San Francisco.
---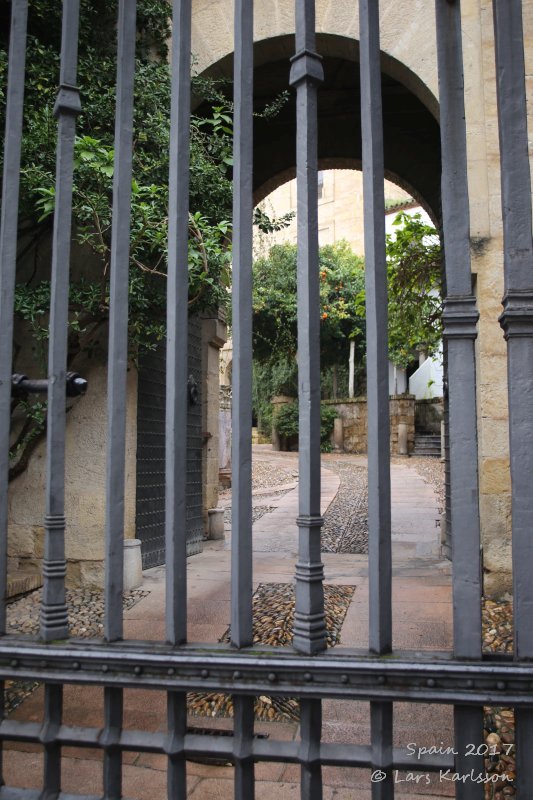 ---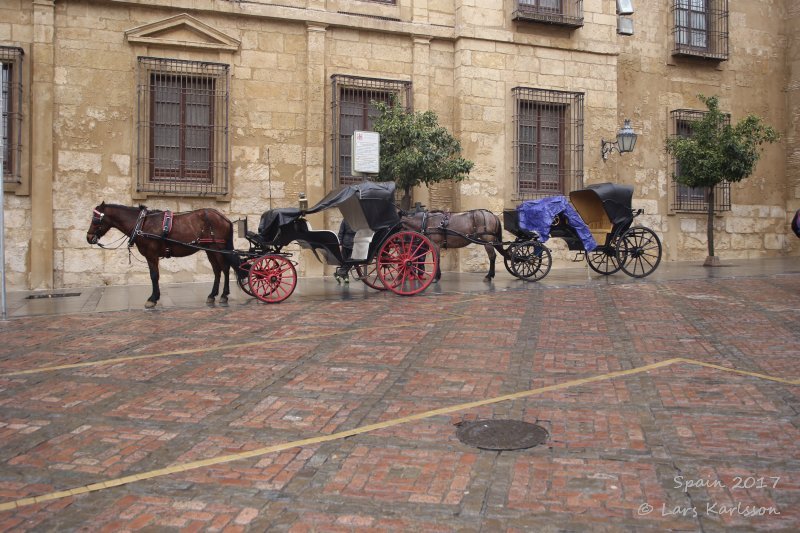 ---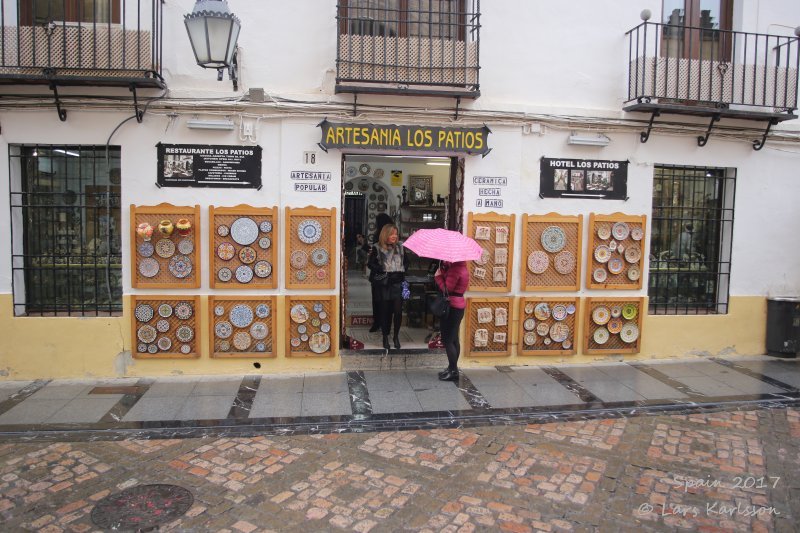 ---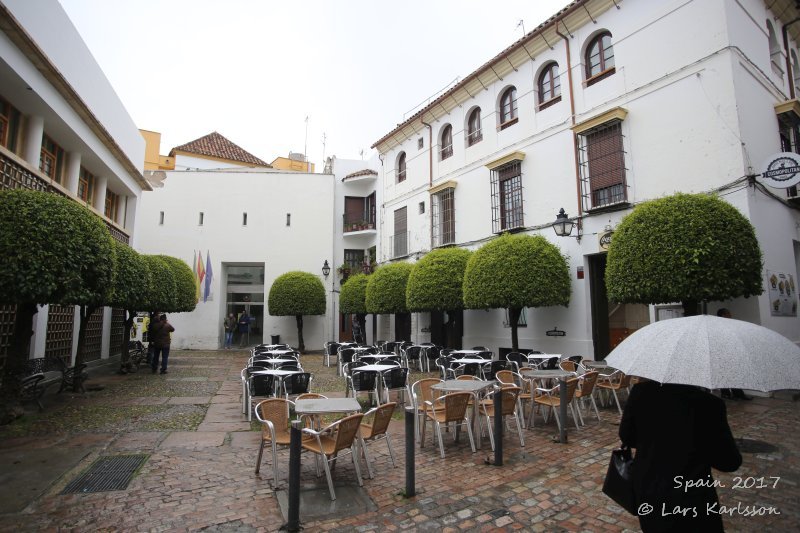 Plaza de Juda Levi.
---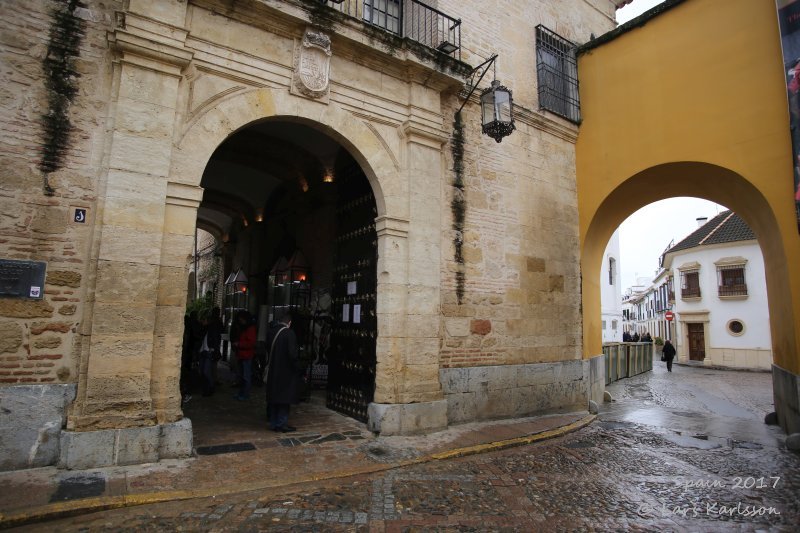 Cordoba Ecuestre, here they have some kind of horse shows.
---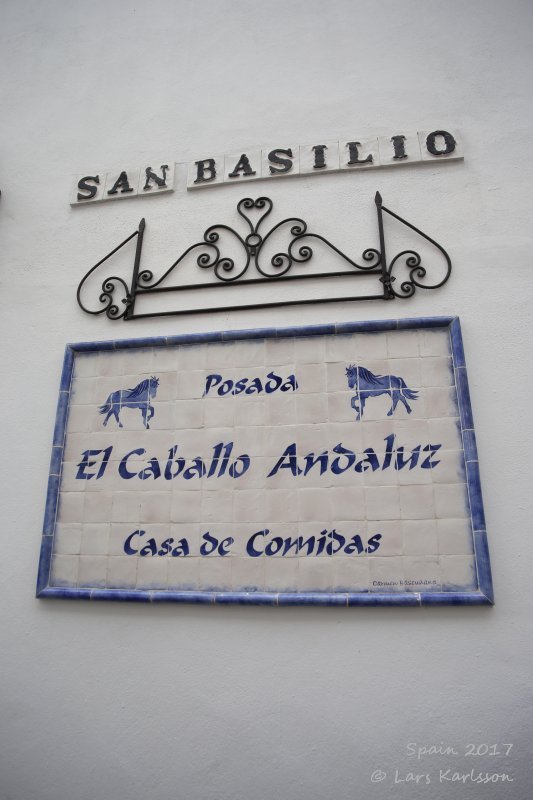 ---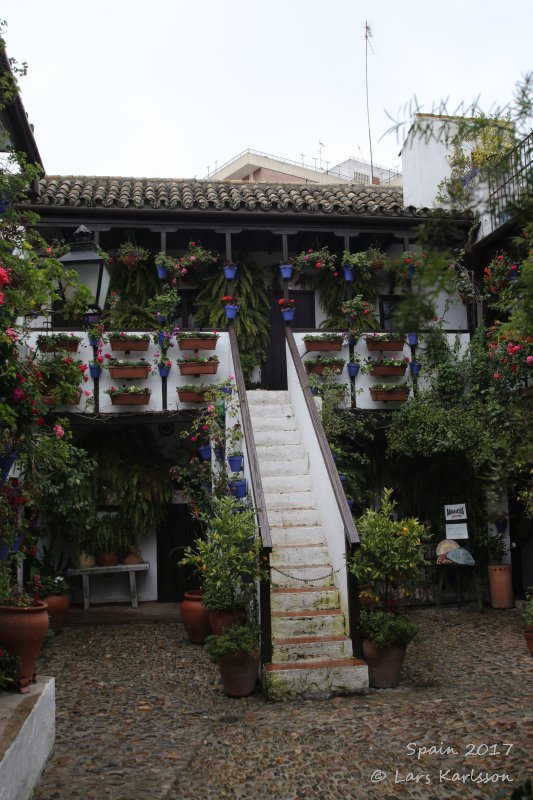 Handicraft blocks, ceramics, paintings and clothes.
---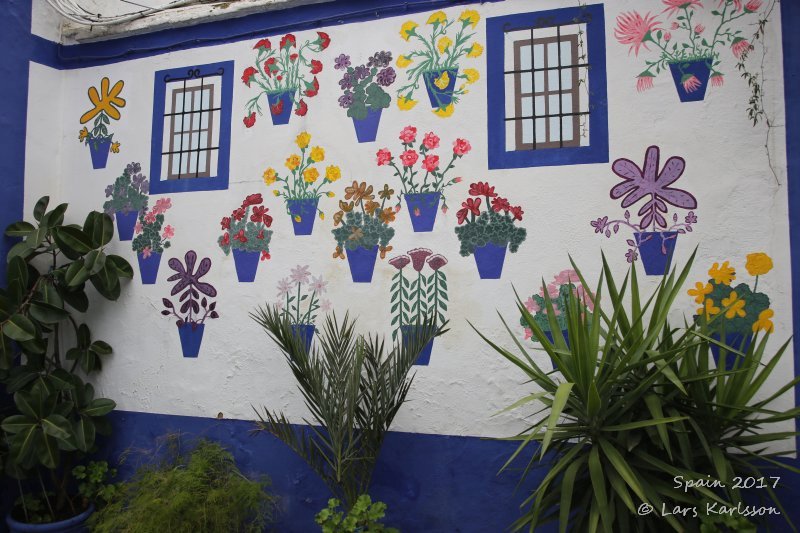 ---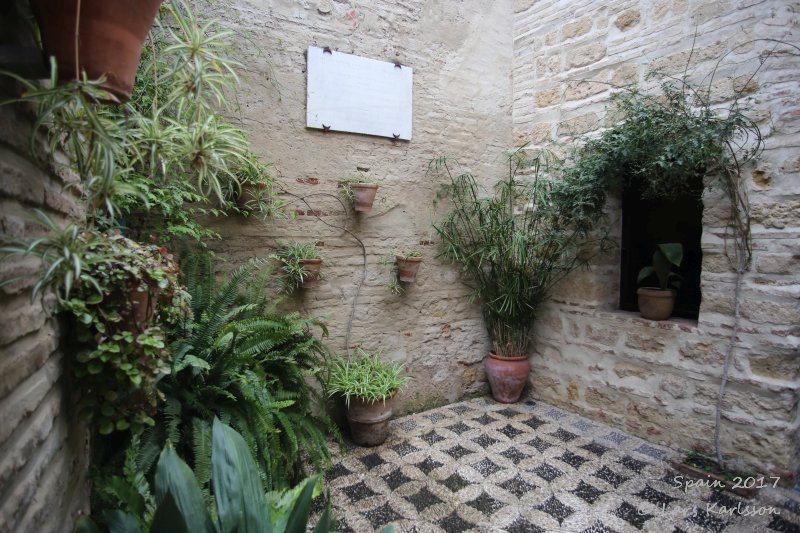 ---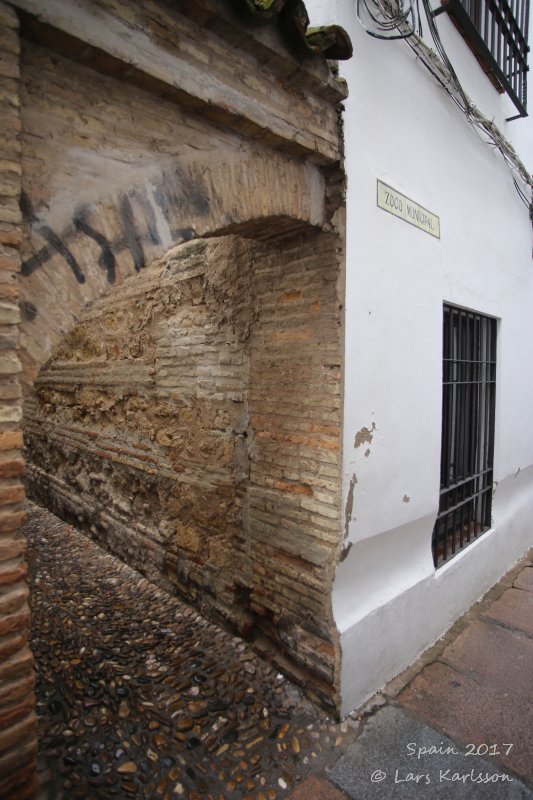 ---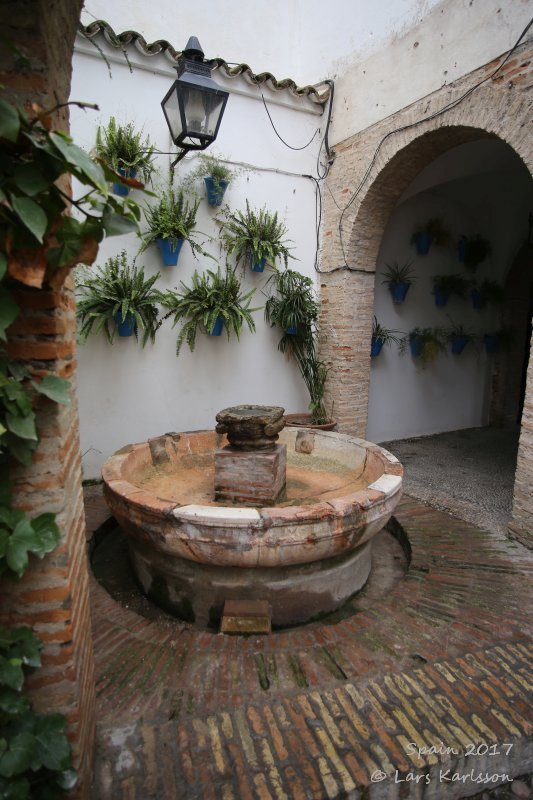 ---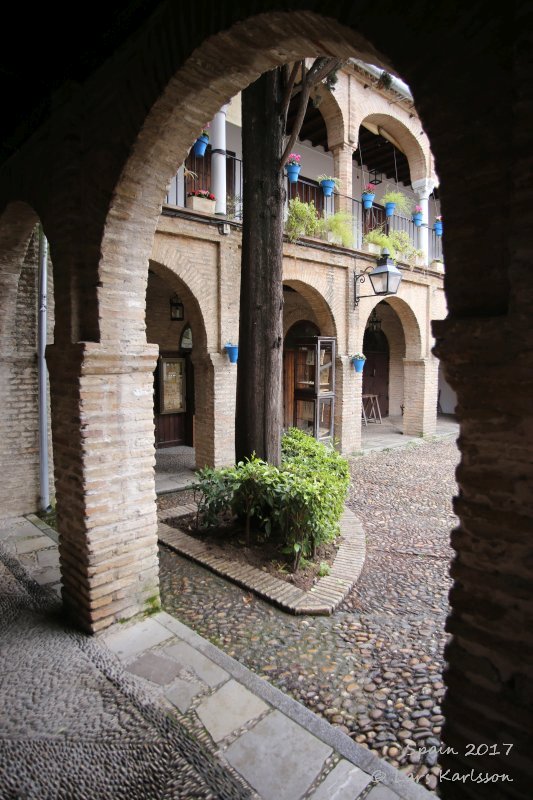 ---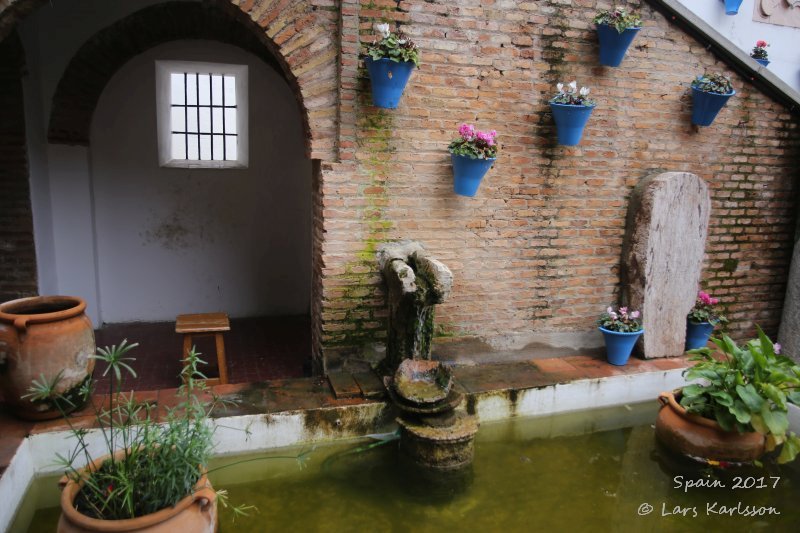 ---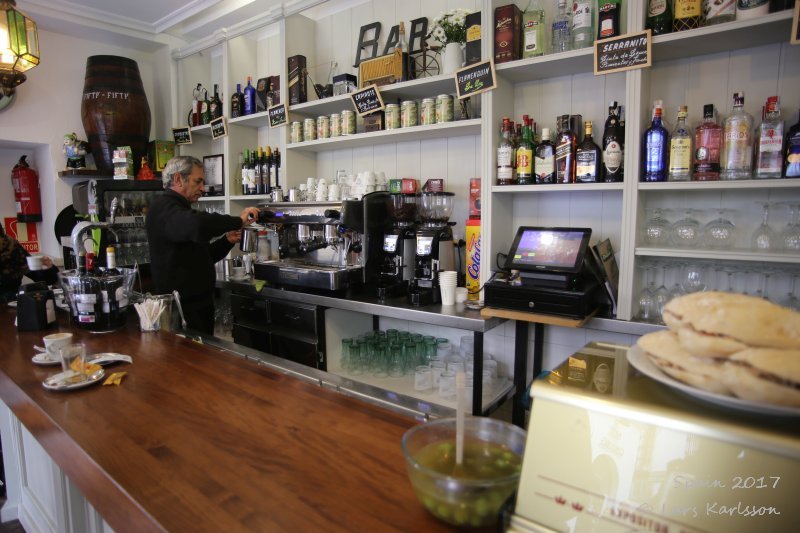 ---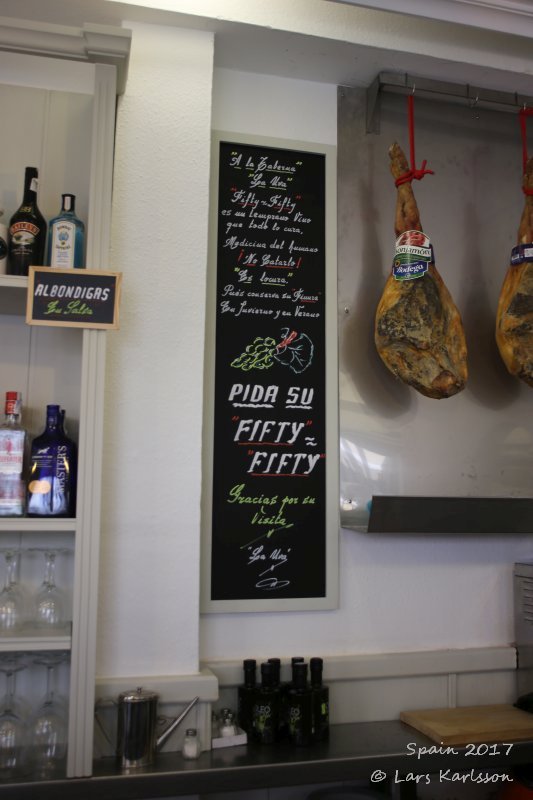 Fifty Fifty bar, on all restaurants we visit the vine cost was about equal to water.
---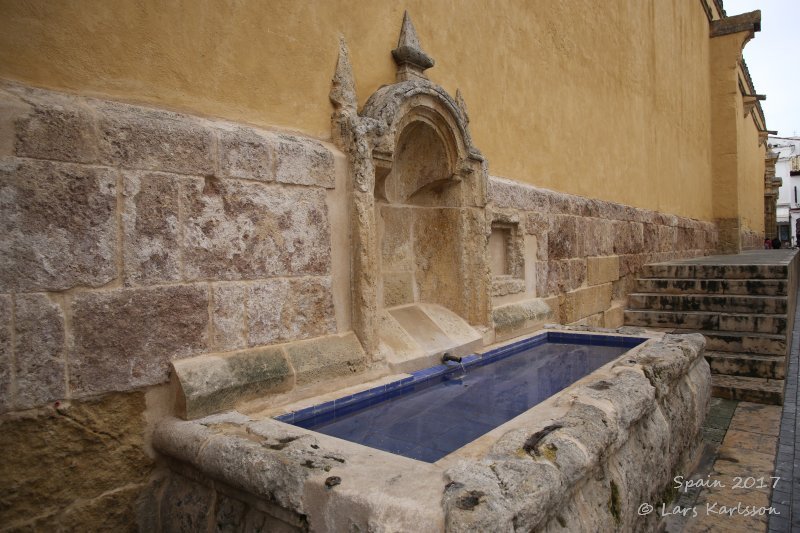 ---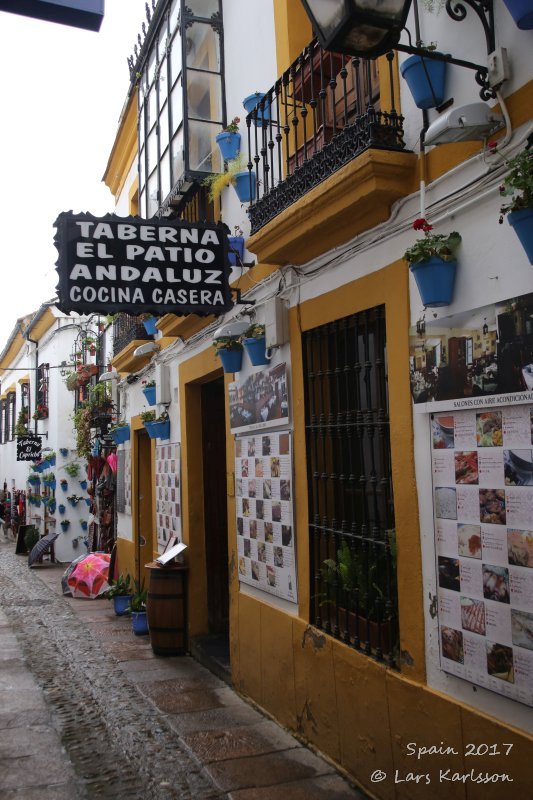 ---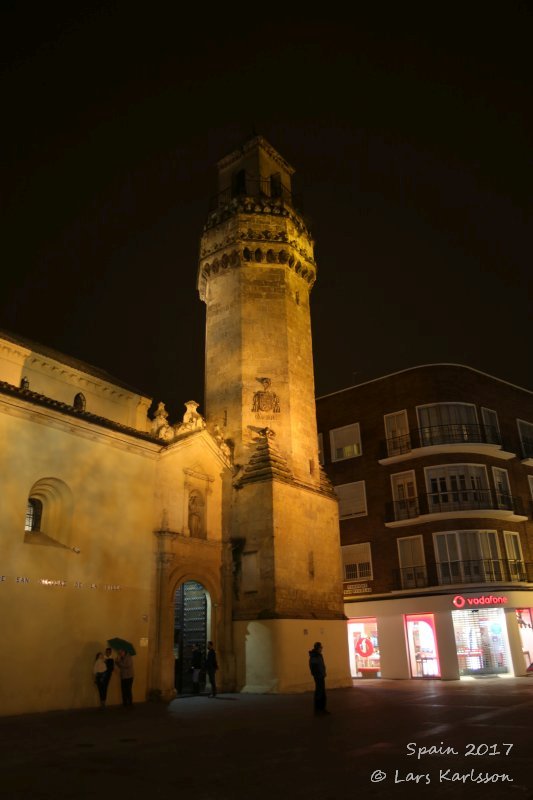 ---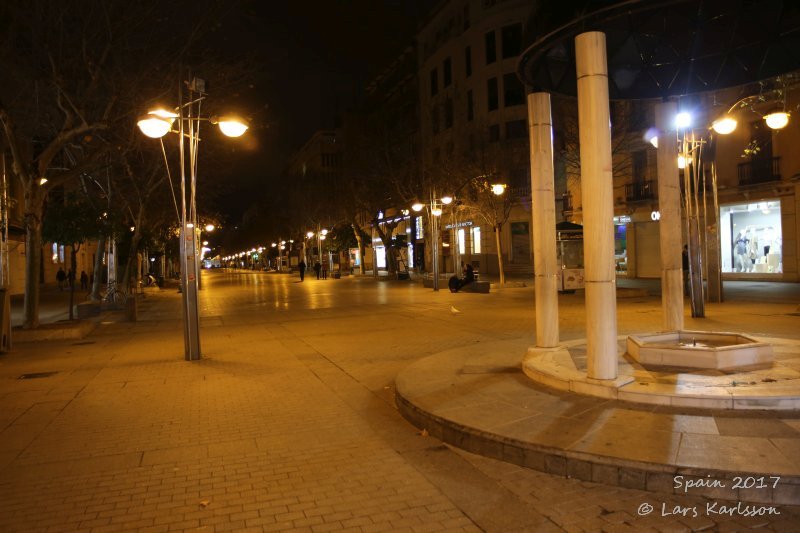 ---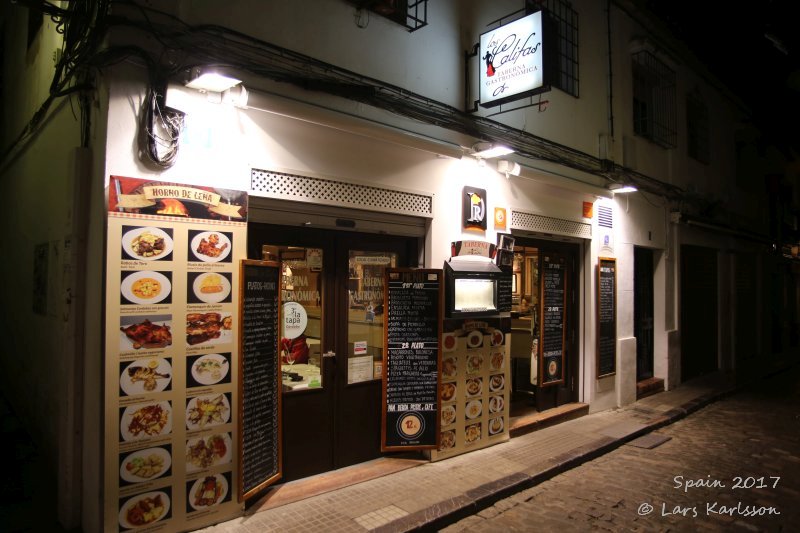 ---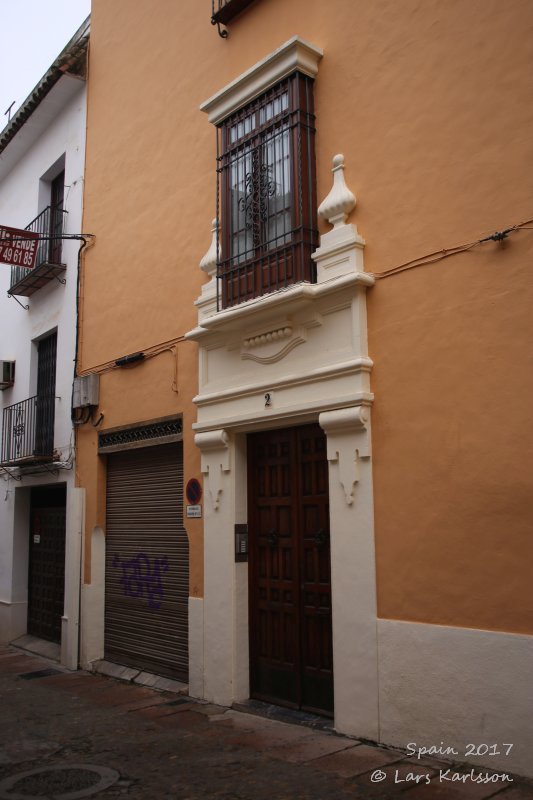 Here is the entrance to the apartment that we rented.
---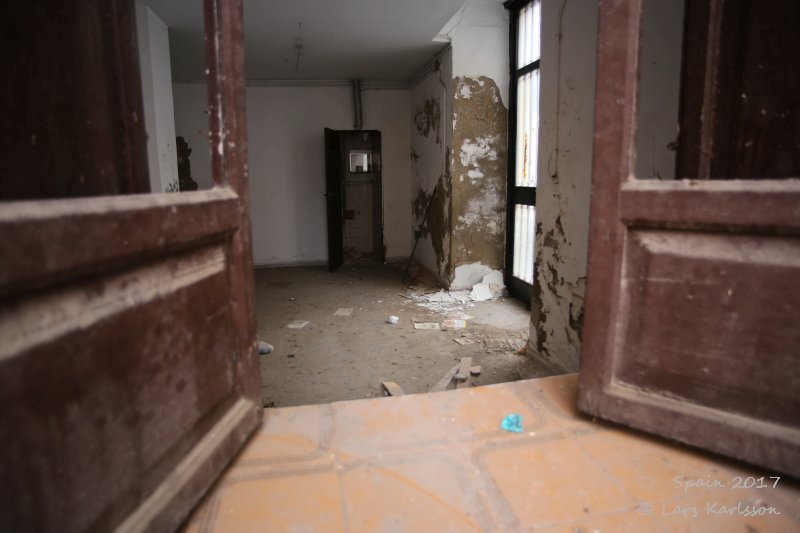 Next apartment to be restored.
---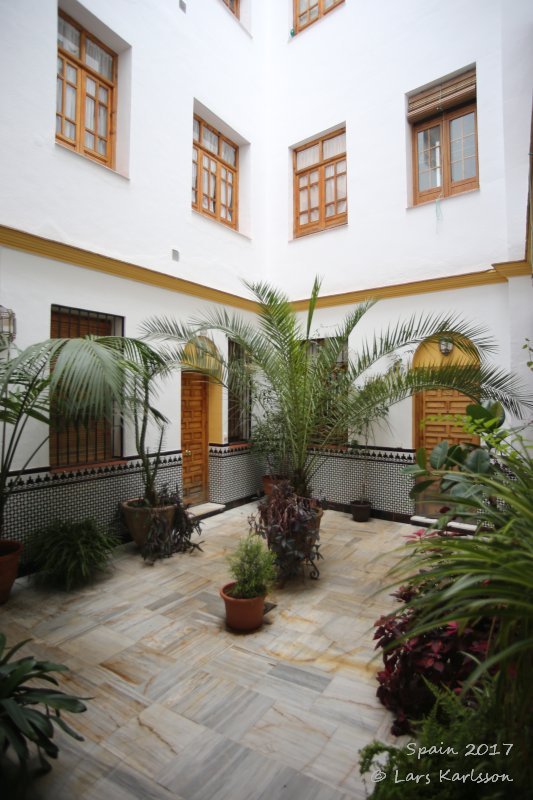 The entrance hall of our apartment.
---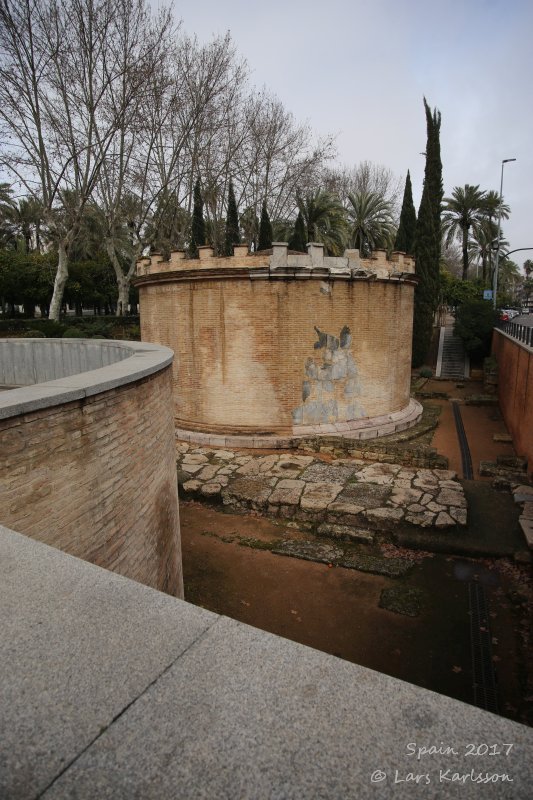 When we walked to the bus station we took the way through the park Jardines de la Victoria, here we found the Roman Mausoleum of Cordoba.
---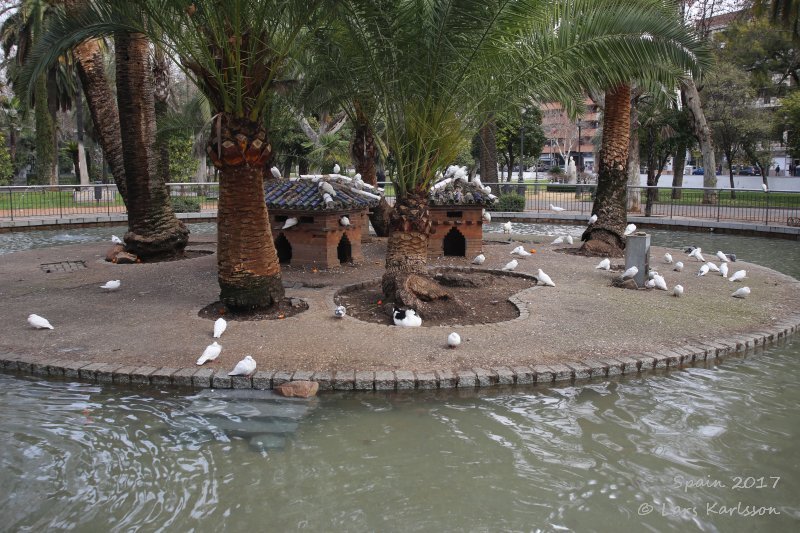 ---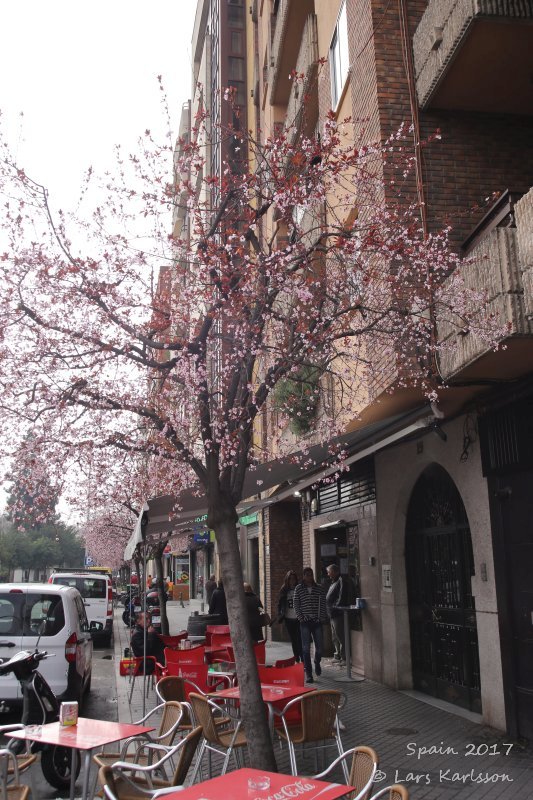 A flowering cherry tree. We had already bought bus tickets to the next stage, Seville and now waiting for the bus to come.
---