My travels in Europe:
In Eastern Andalusia, Southern Spain
---
Andalusia in ten days
---
Planning our trip:
We planned a trip in Eastern Andalusia in Spain for ten days. We landed in Malaga where we started with three days. We lived in the old town so it would be practical, just walking between places we wanted to see.
Here is a map that you can follow our trip in eastern Andalusia:
Malaga
We landed in Malaga where we started our trip.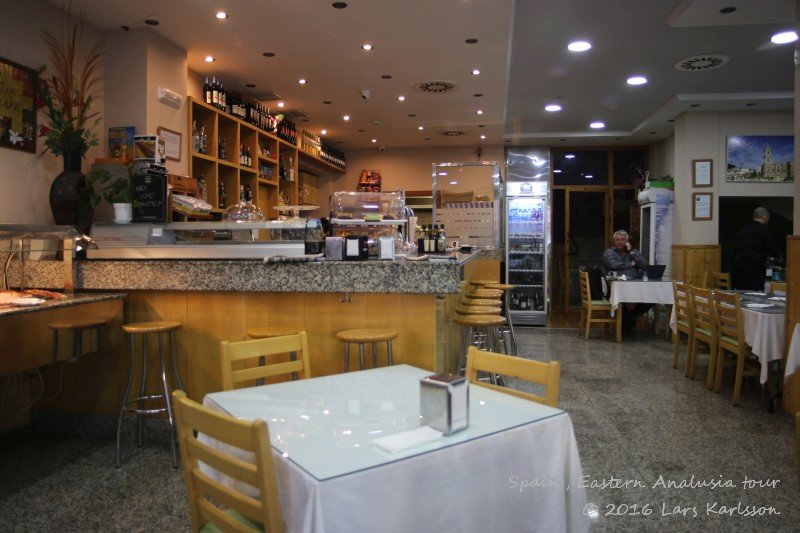 Hotel Tribuna, street Carreteria. Our first breakfast, it was a buffet that we liked very much.
---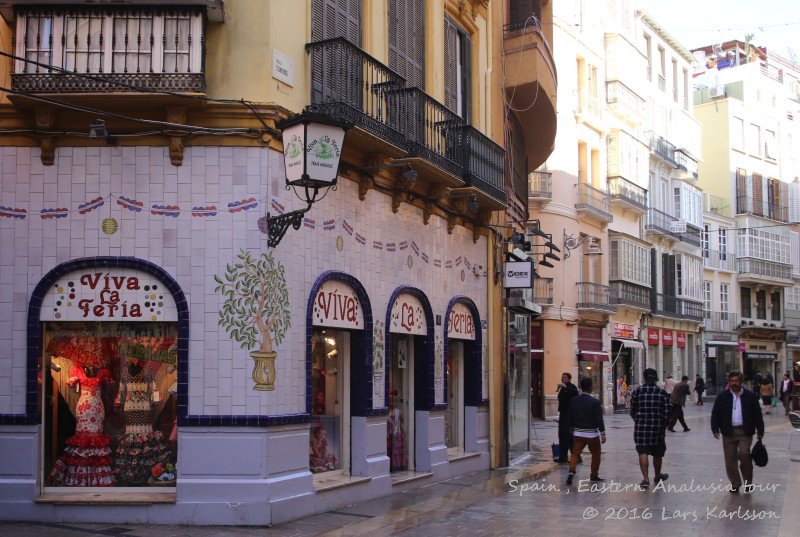 The old city has a lot of exiting alleys. The Spanish people look to be very relaxed and happy.
---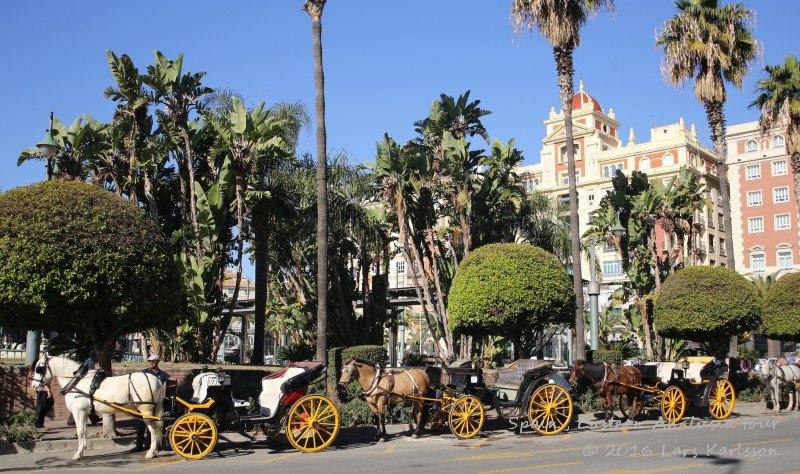 Maybe a horse and carriage around city?
---
Paseo del Parque, located in the east of Malaga next to the harbor.
---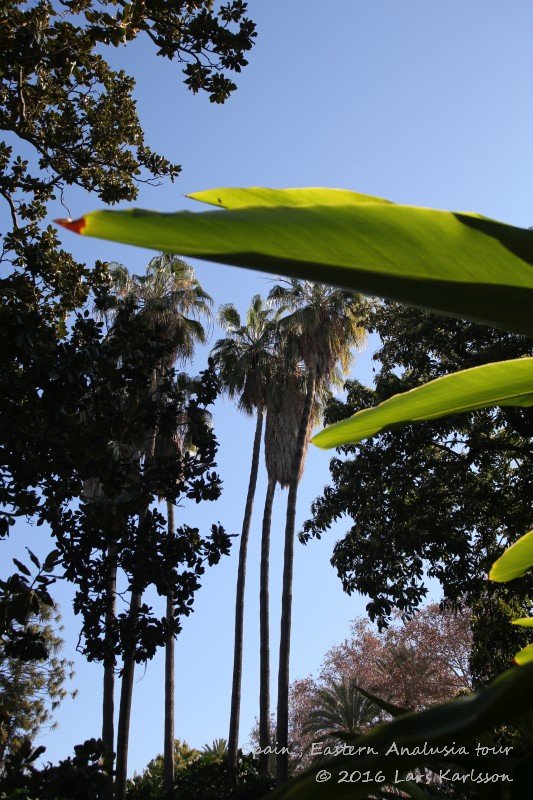 Paseo del Parque, palms of course and also a lot of other trees and flowers you don't find in Sweden.
---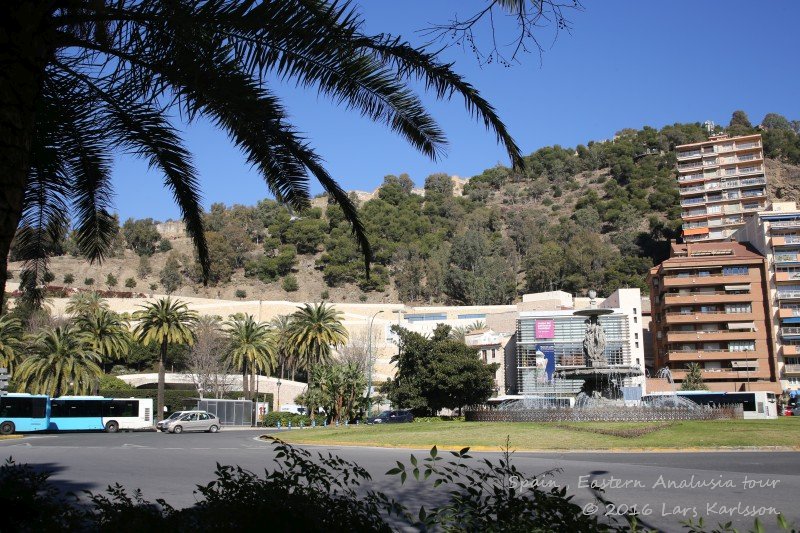 This was our goal for the first day, the fortress is up there on the top.
---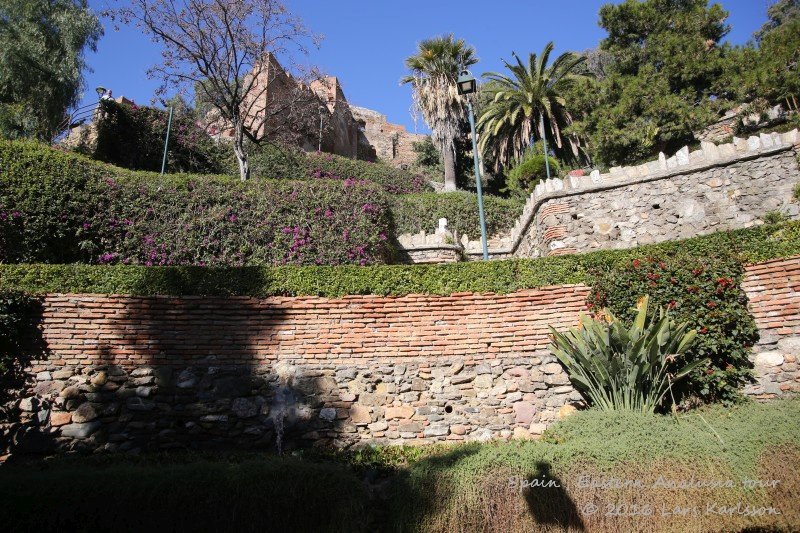 First we have to find a way up there.
---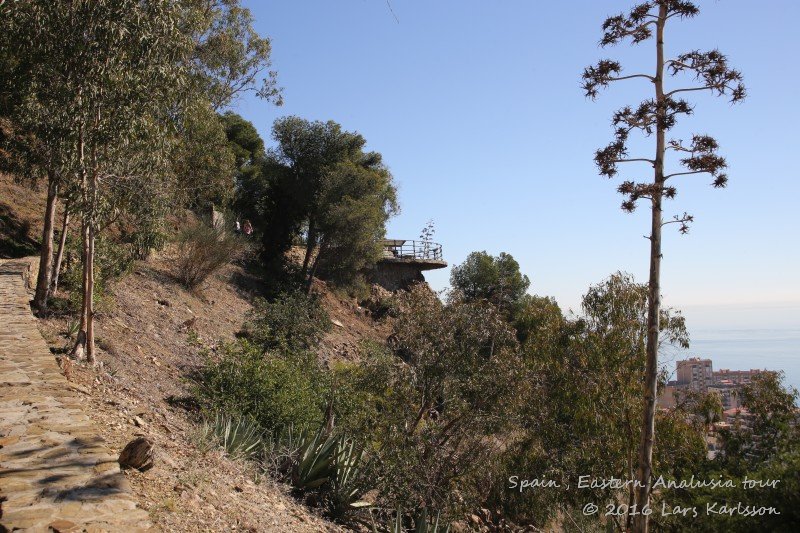 More than halfway up it was a viewpoint.
---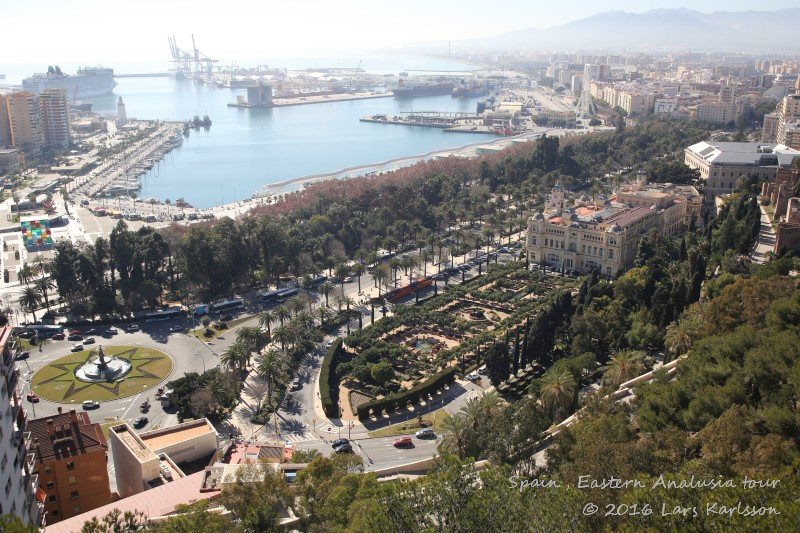 View of the Paseo del Parque and a very big cruiser out there.
---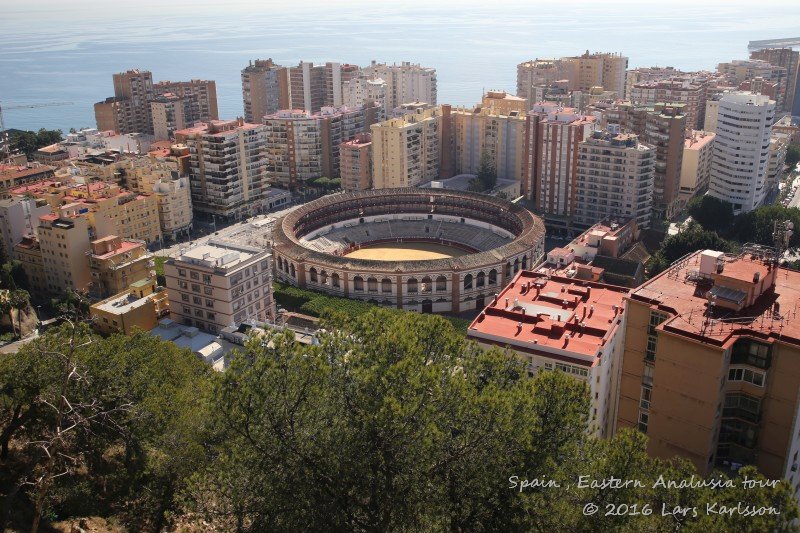 Bull fighting arena. Do they use them today, or?
---
---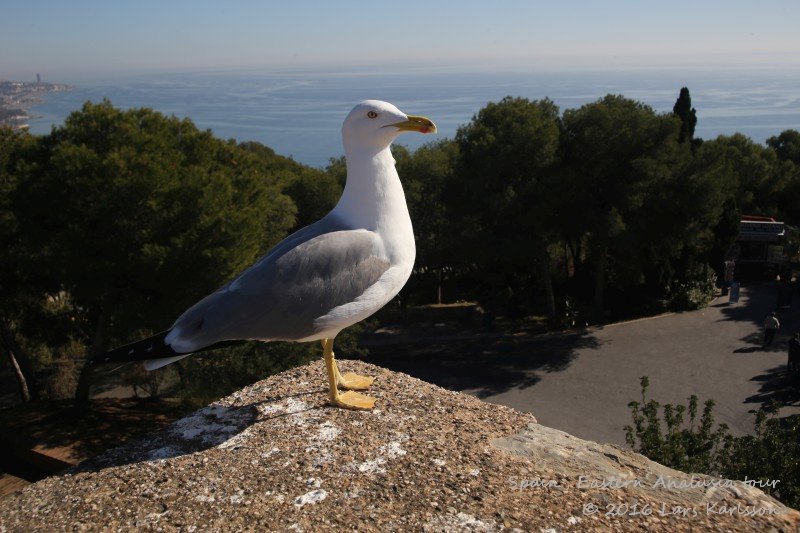 Not only we visited the fortress.
---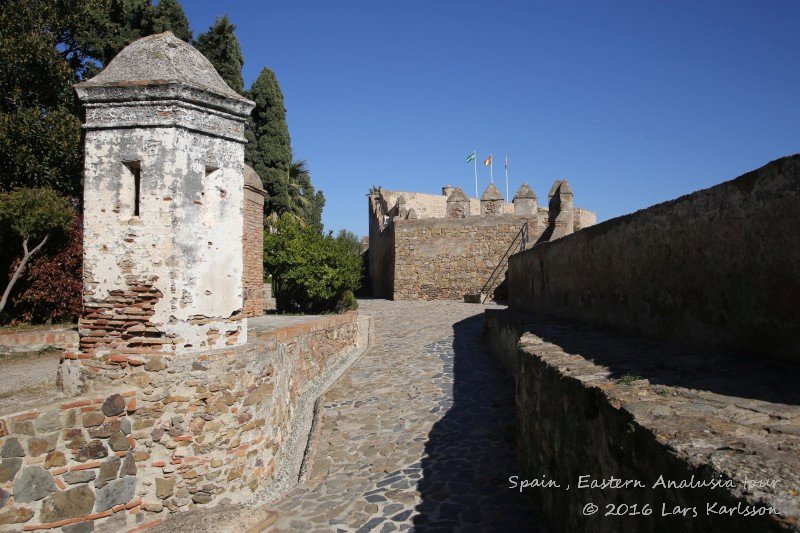 The Gibralfaro fortress, once inside we find a lot of interesting things to look at. It was also a museum inside the walls. We where impressed about how well preserved the fortress was. But one thing, our fitness wasn't in shape to climb up the mountain like this. Our legs hurts for two days.
---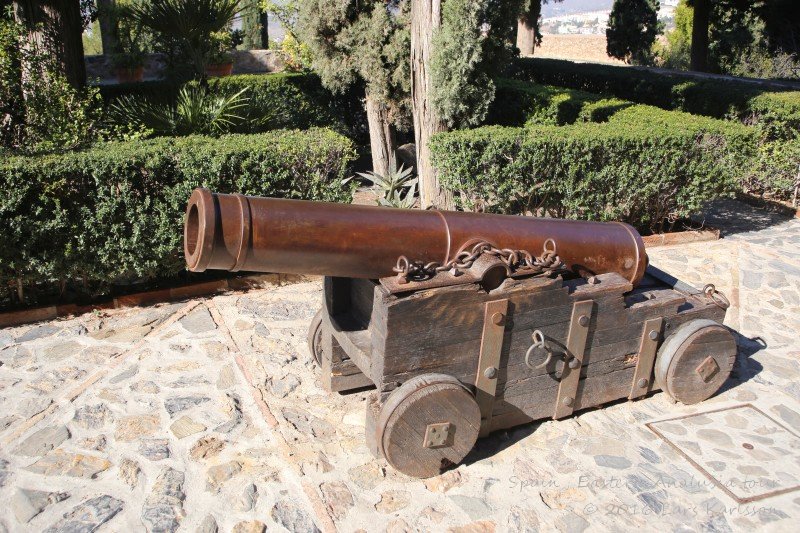 This fortress was build in the 10th century.
---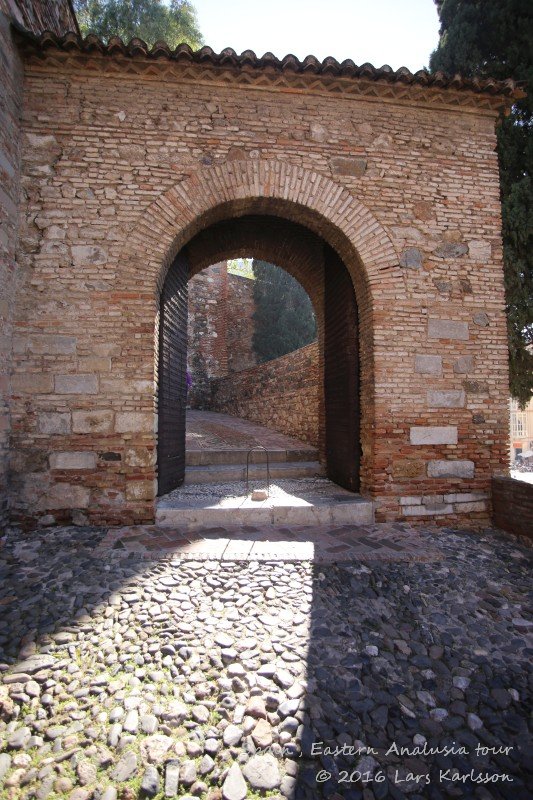 A bit lower there was another fortress, Alcazaba. Part of it was built around 11th century.
---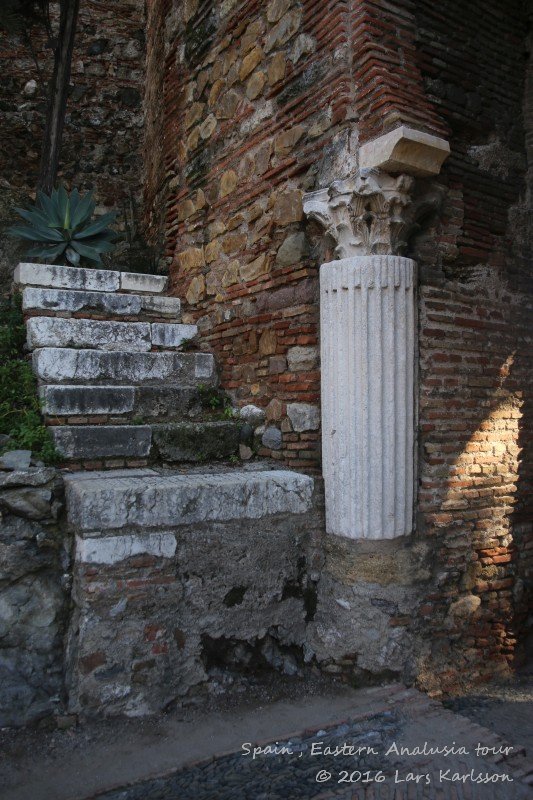 Gate of the columns, columns coming from Roman times. Old already in those days.
---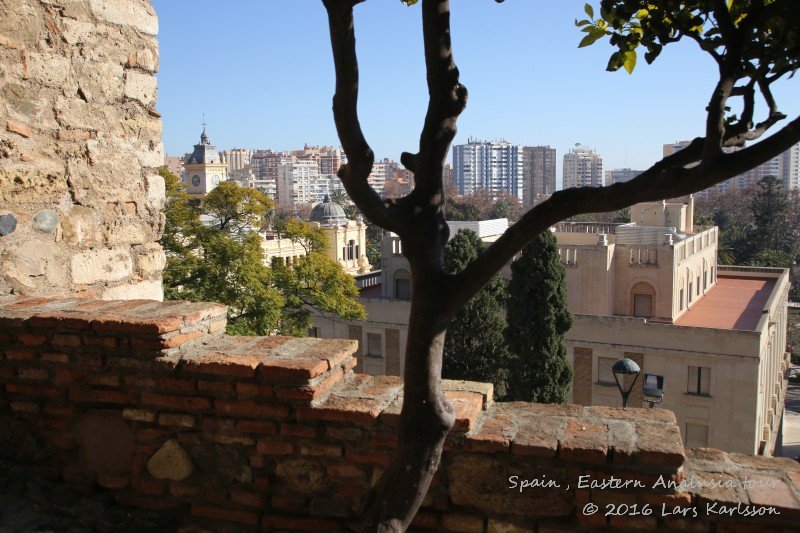 A view over city.
---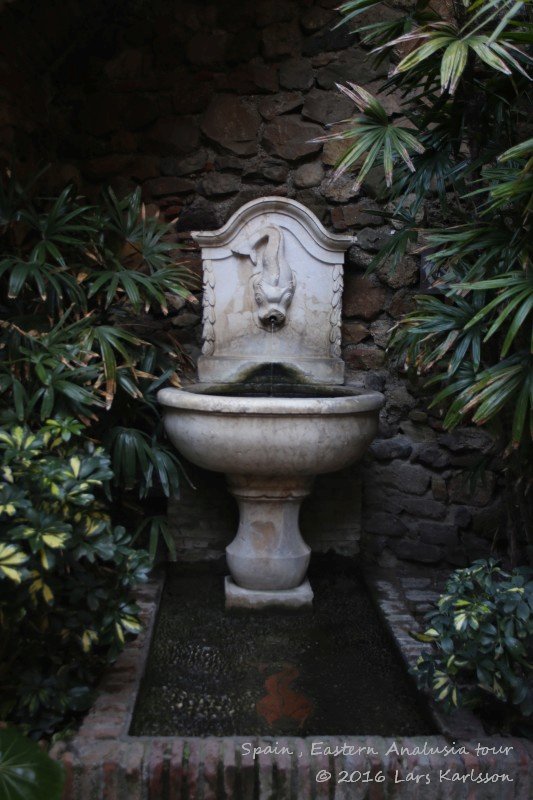 The Moors that built part of this fortress also built a lot of romantic fountains.
---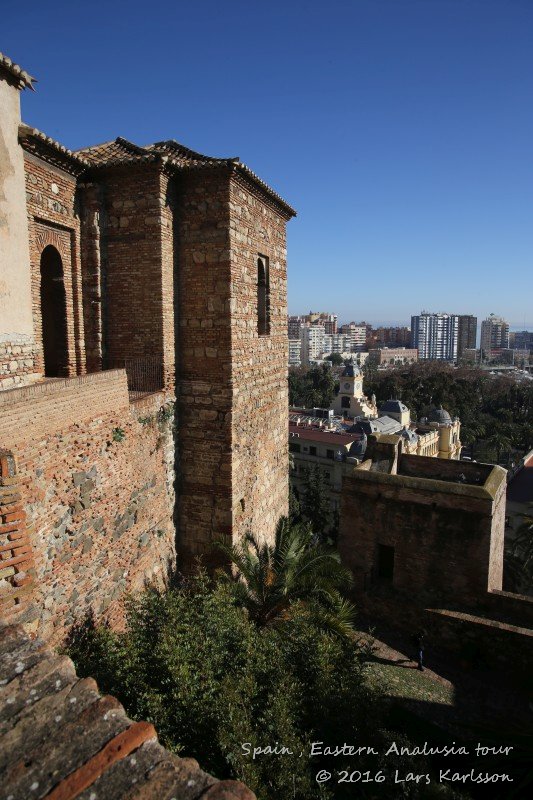 You could see that this fortress was more a palace than for defence.
---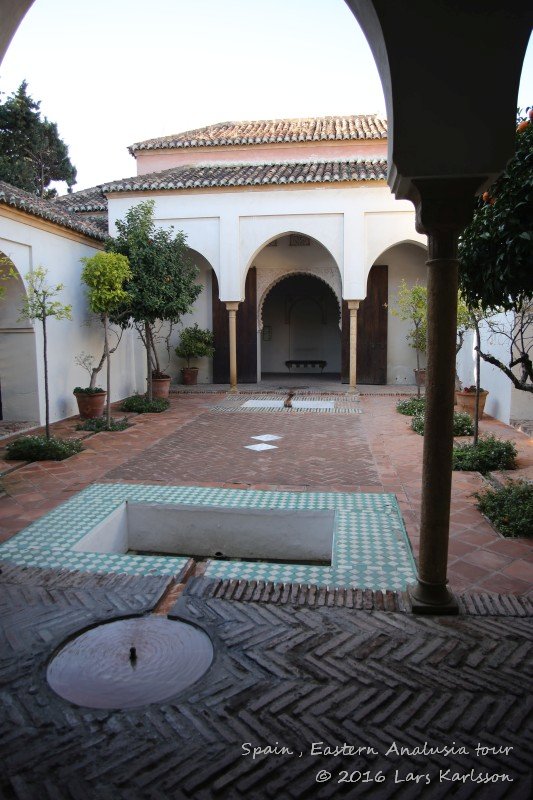 The inner courtyard with fountains.
---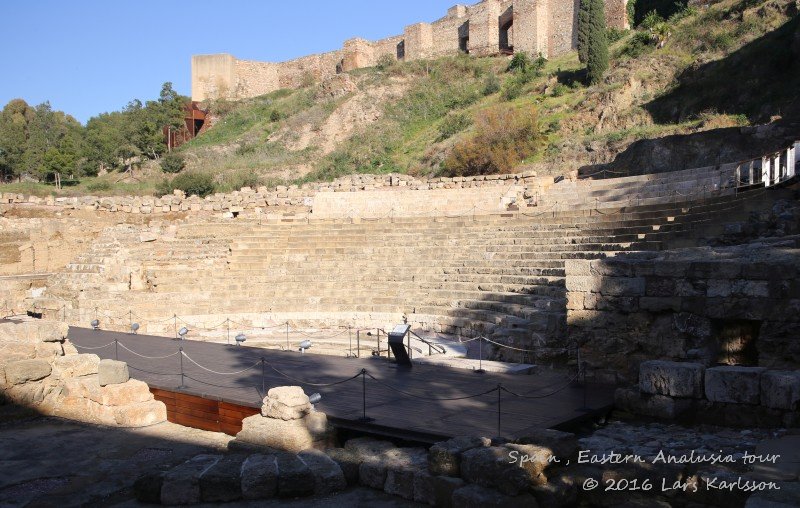 Teatro Romana, it's about 2000 years old and was rediscovered as late as 1951.
---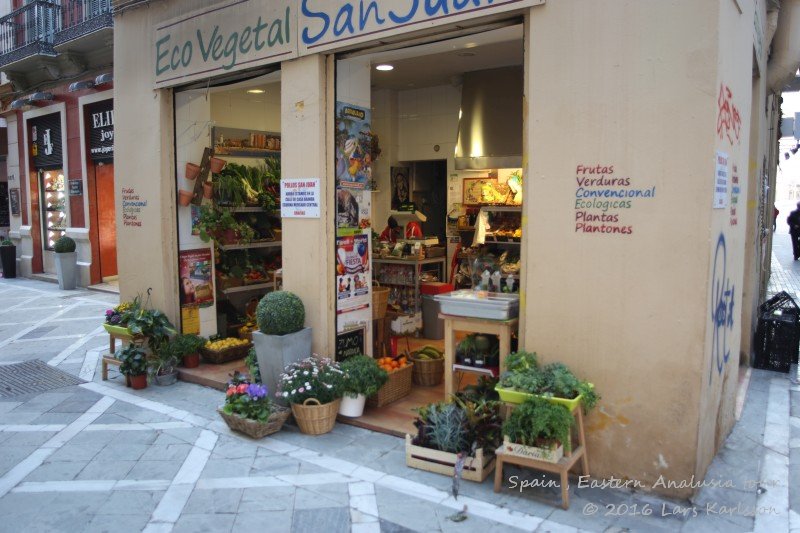 Our vegetables shop. Most of all we like the big red tomatoes.
---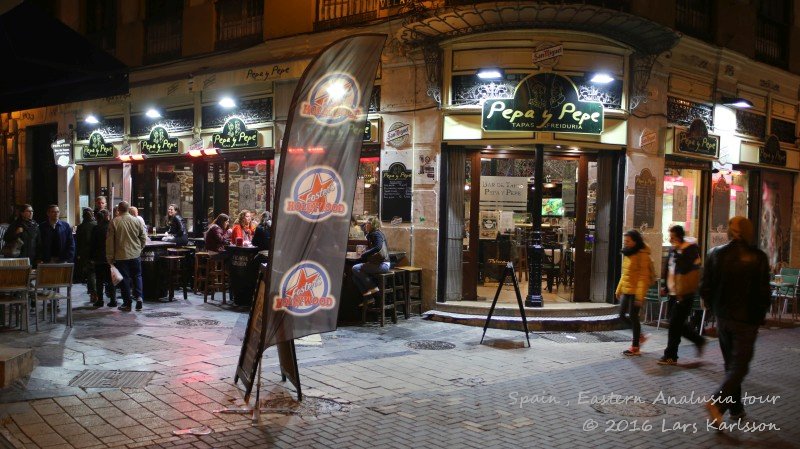 Spanish people doesn't eat at the time we do. When we where hungry all restaurants was closed, that's between 4 to 8 pm. But after 8 pm a lot of people coming out and the nightlife started.
---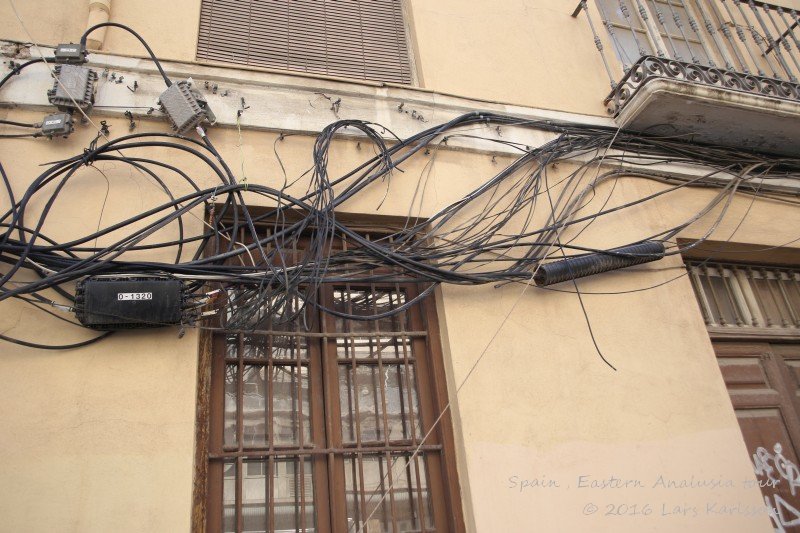 The electrical standard are not what we are used to have in Sweden. Does this really work?
---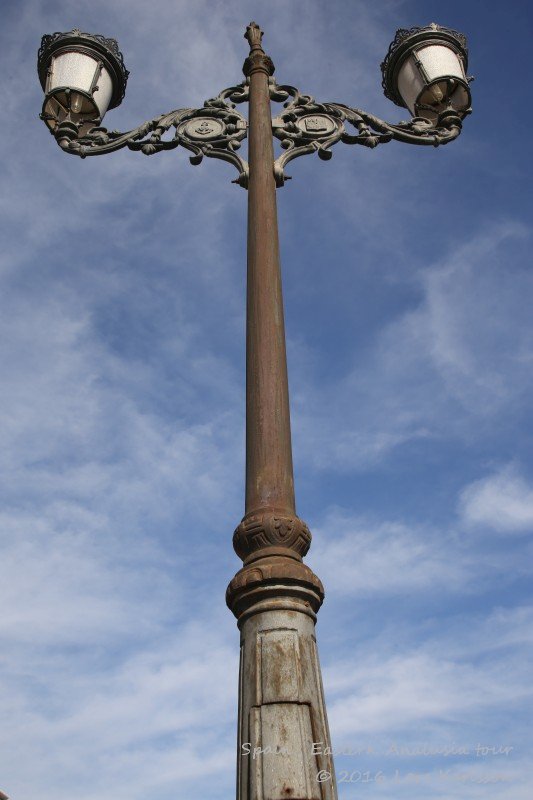 Back to the harbor.
---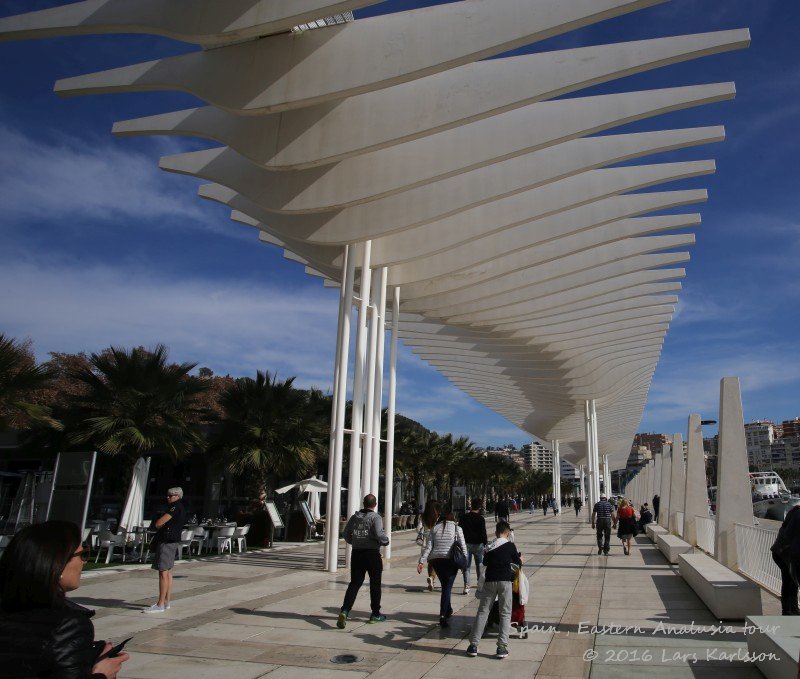 Sun protection, Spanish people are very keen to make things look beautiful, even if they are made of concrete.
---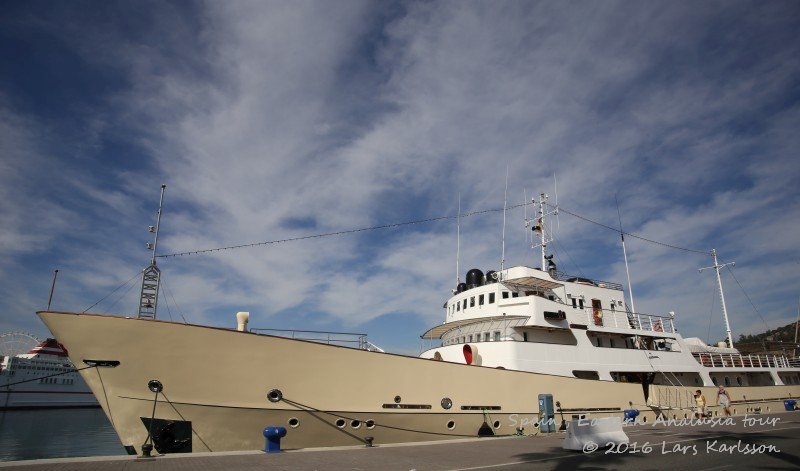 A luxury cruiser in the harbor. Built in Russia and from the beginning a patrol ship.
---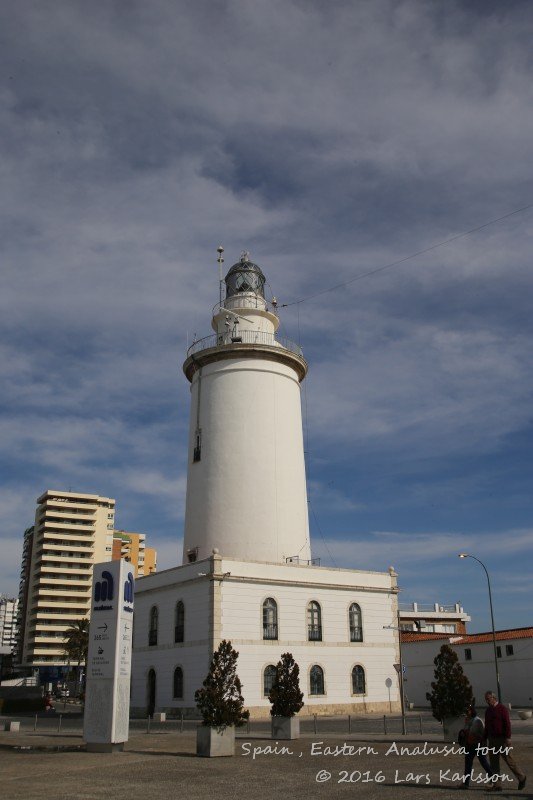 Faro De Malaga, the old lighthouse.
---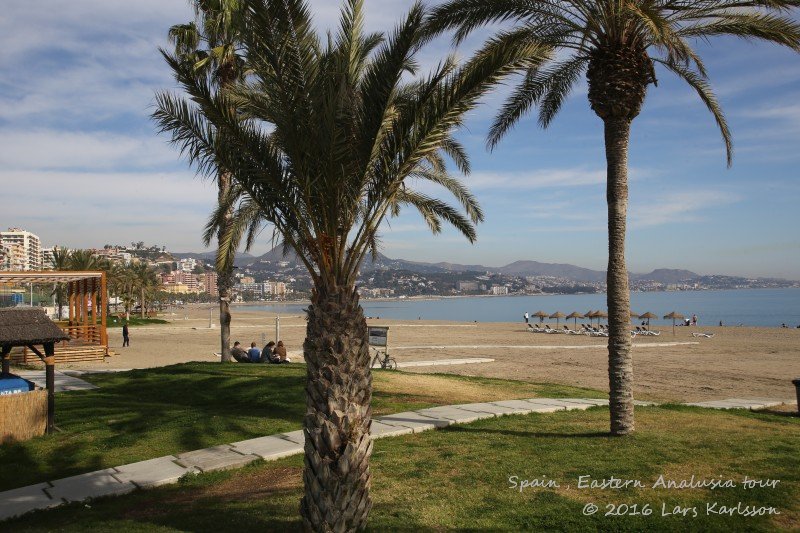 Playa de la Malagueta, they even had a beach in the city, but now in February there wasn't much people bathing.
---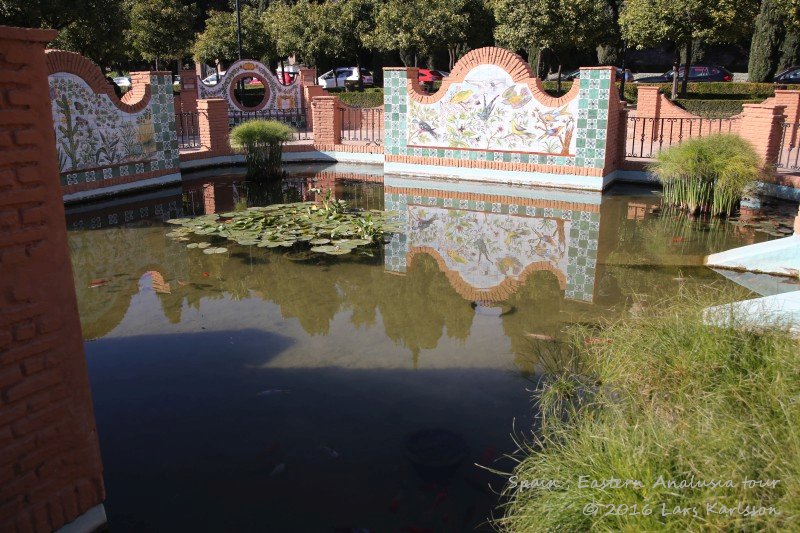 There are a lot of parks to visit and all has something to look at.
---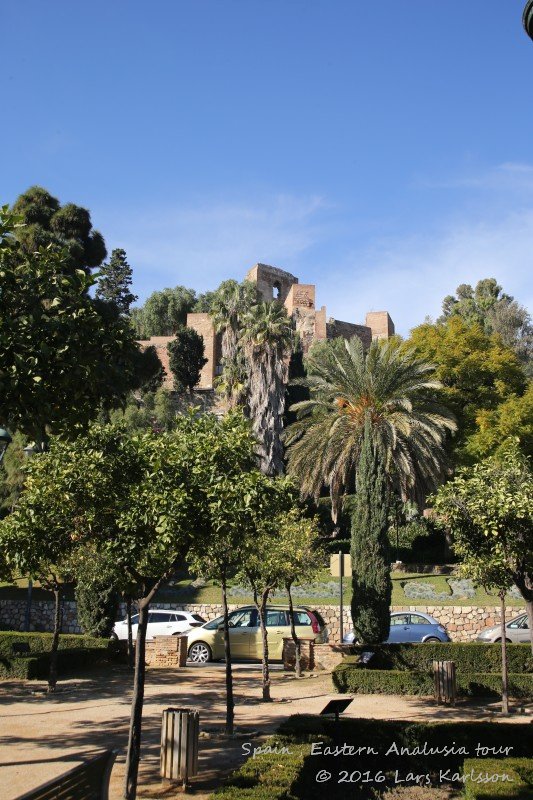 Back to the fortress.
---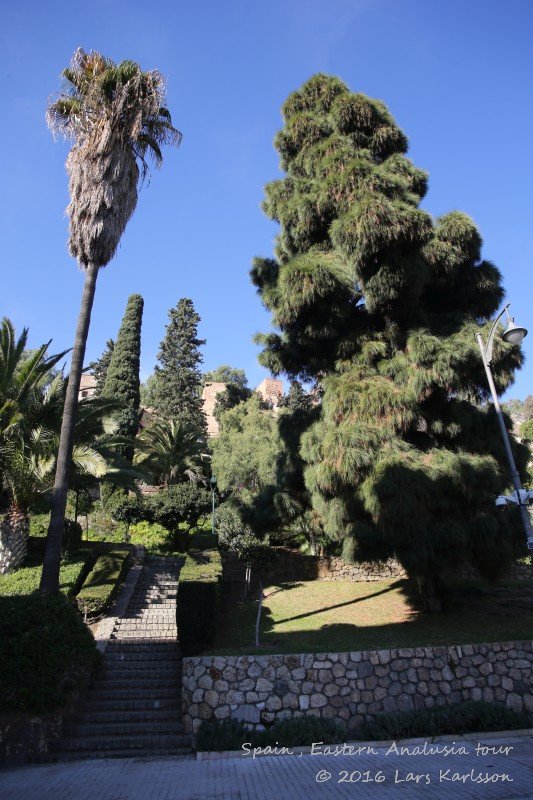 This time we didn't walk all the way up, just looking from downside.
---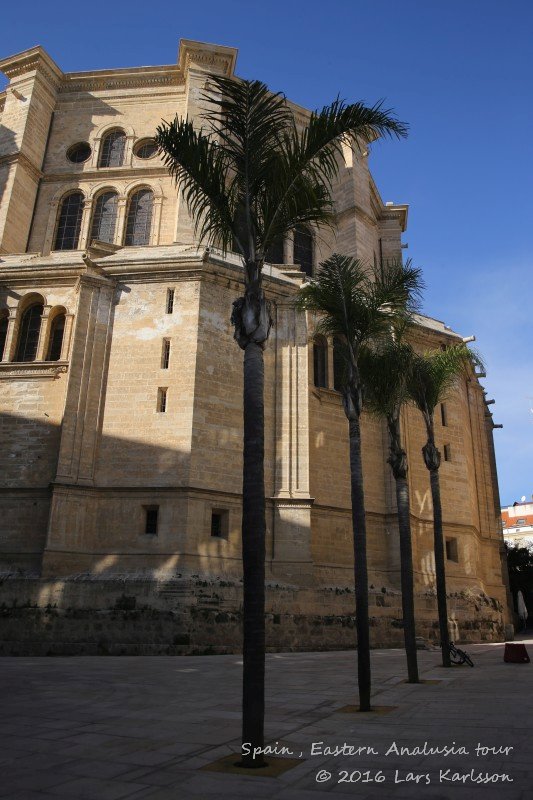 An old Cathedral.
---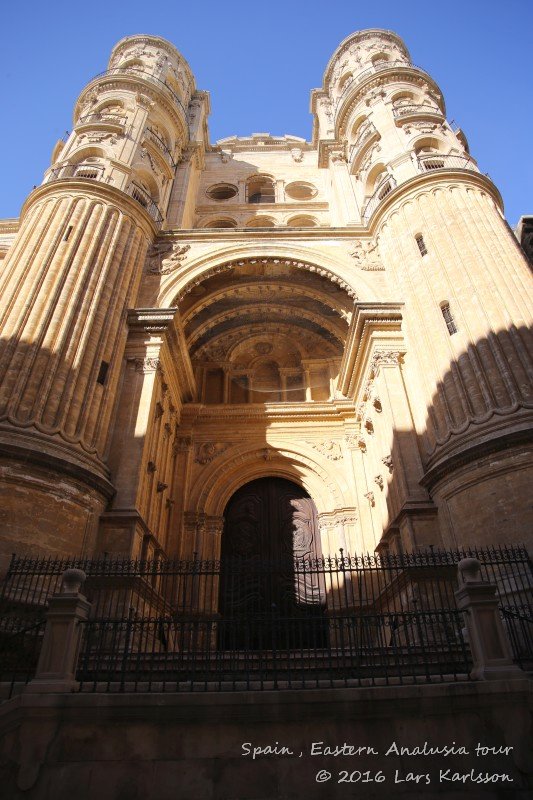 This one we went in to.
---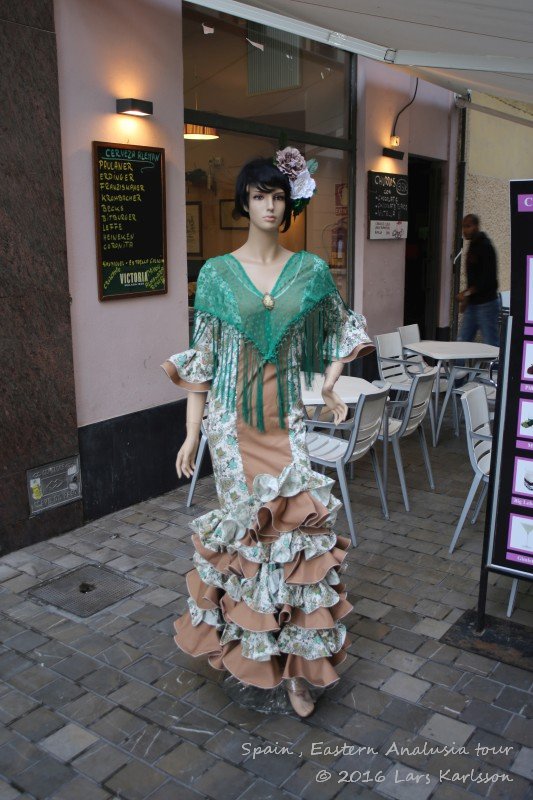 A quiet senorita seems to ask us to come in to the restaurant.
---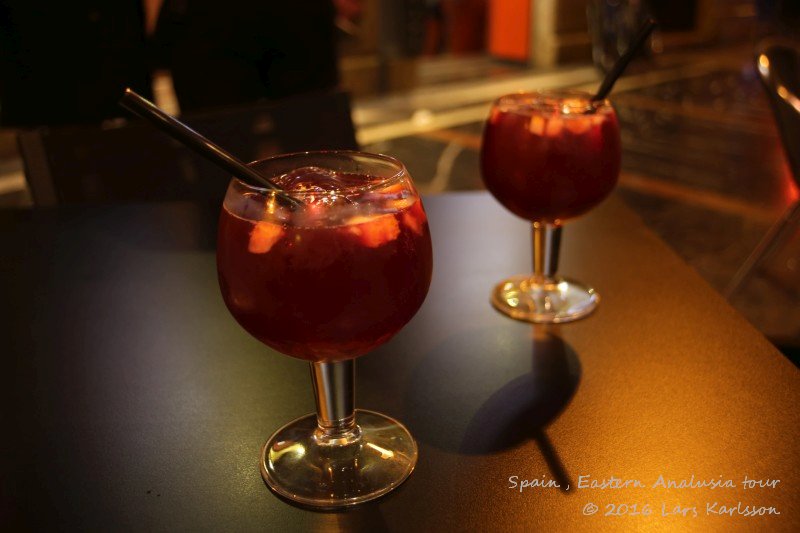 After three long days with a lot of walking we need something to drink, two Sangritas.
---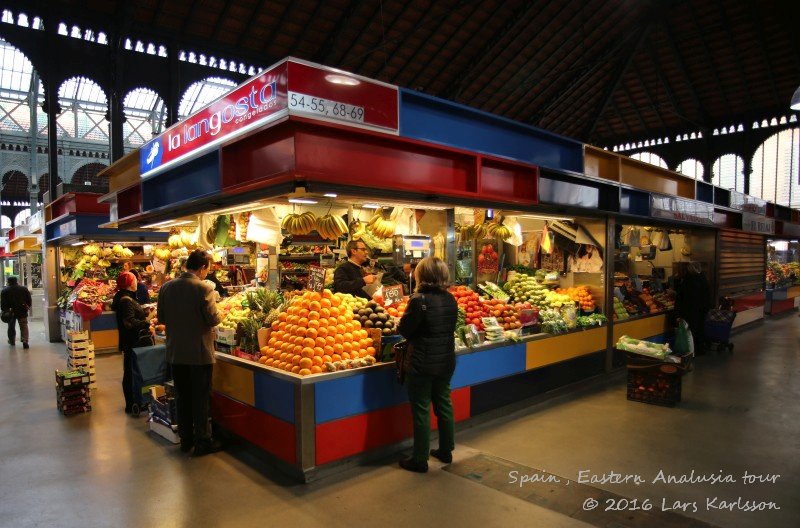 When we left Malaga and went to the bus central for next city we passed the marketplace.
---