Astronomical observatories in Sweden
by Östen Bergstrand (1873 to 1948)
---
Content:
---
Astronomical observatories in Sweden, page 17
By Östen Bergstrand
---
With the innovation of the Stockholm Observatory, our country has an astronomical institution, which in terms of modern facilities and equipment can compete with the best foreign. The branches of research which should here preferably be conducted here. Are spectral analytical and photometric investigations of the stars, determinations of their distances and motions and studies of the constitution of the star system. The new staff consists of young, eminent scientists, who go to work with energy and enthusiasm for their task. Everything heralds a happy future for Urania in her new beautiful home.

To make my overview fairly complete, I would also like to mention a few words about the small astronomical observatories that exist in our country alongside the large public institutions. These include the familiar little observatory at Skansen, a gift to Skansen by architect F. Boberg on his 50th birthday in 1910. The observatory is equipped with an excellent refractor by Zeiss and is intended mainly for demonstrations of the starry sky to the public. For teaching purposes, they also serve the small observatories, which are set up at some of the higher education institutions in our country and which are partly created through individual donations.

Of the private observatories in Sweden, the most important is probably N. Tamm's observatory at Kvistaberg in Uppland. It is equipped for purely scientific work and is known even outside our country's borders through several interesting discoveries and studies published from there.

In this context, mention should finally be made of the large Zeiss planetarium, which is known as one of the most important attractions at the Stockholm Exhibition in 1930. 1 This magnificent facility of its kind, for the origin of which we have to thank Dr. N. V. E. Nordenmark's energetic initiative, is exclusively in the service of teaching and public education. The building is completely occupied by a big, circular room, covered by a hemispherical dome, on whose inner surface the course of the planets and the many different phenomena of the starry sky are demonstrated in a surprisingly illusory way with the help of an extremely ingeniously constructed projection apparatus. It is to be hoped that the negotiations which are currently under way with the aim of turning this extraordinarily instructive but very expensive facility into a permanent educational institution will be successfully completed.
1 Depicted in Ord och Bild 1930 p. 369.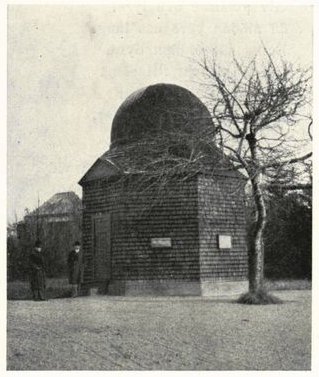 Skansen's observatory in Stockholm.
Photographer unknown.
---
Additional information by Lars:
More about N. Tamms' observatory (Kvistaberg Observatory):
Location of Boberg's observatory at Skansen in Stockholm.
More about Skansen's observatorium (Boberg's observatory):
Location of Boberg's Observatory.
More about Nils Nordenmark (only Swedish:
More about Stockholm Exhibition 1930: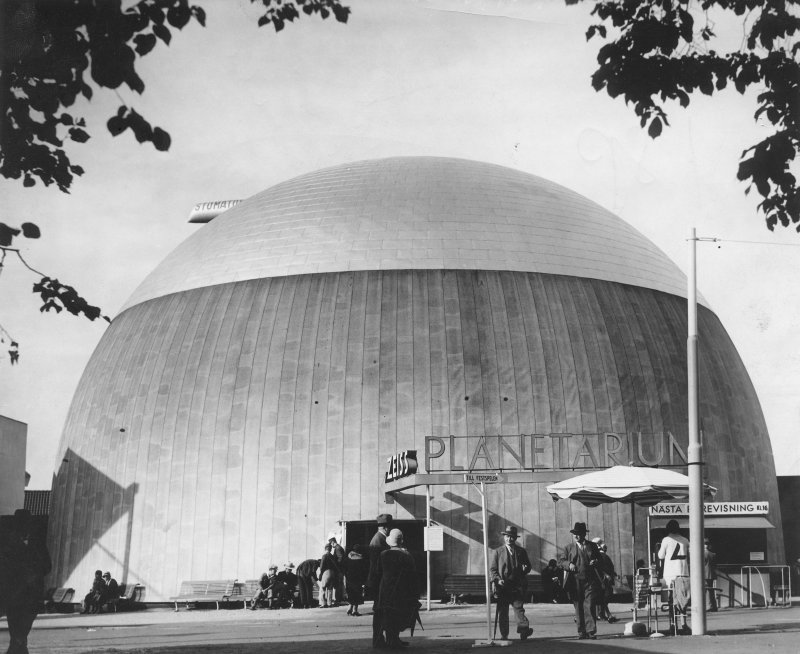 Credit: Planetariet på Stockholmsutställningen 1930. Digitaltmuseum
Photographer: unknown

The Zeiss planetarium at Djurgården in Stockholm 1930. The building was demolished only one year after the exhibition. Later the Zeiss projector was sold to USA and used as a training facility in star navigation for the astronauts in the Gemini and Apollo program.

More about Zeiss projector:
---