Observatories that I have visited:
Rovinj street astronomer, Croatia 2022
---
The street astronomer in Rovinj
At our travel in Croatia 2022 we found three astronomy related things, this is about the man who is doing street astronomy in Rovinj at Croatia. If you find it interesting about our travel along the coast in Croatia you can read the full story here: Croatia 2022 (during work).
---
We had come from Pula by bus for a stop at the little coast village Rovinj. We hadn't very big expectations about this place, maybe we don't even stay here over the night we thought. But just a few minutes after we jumped off the bus at the main station we saw what a beautiful place this was. We decided to stay here one night, later that evening we prolonged it with one more night.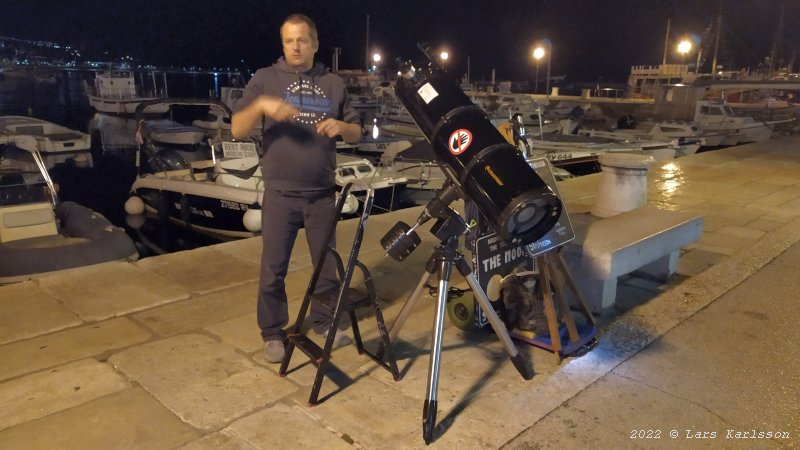 The second night when we did a walk after the dinner I saw something black on the street at the harbor. What is that, it looked like a telescope from far away, but a telescope here, no it can't be I thought. I got closer and now I see that it really was a telescope, and it's a big 10" Newton. I had never seen a street astronomer earlier but I have read about John Dobson who did that in San Francisco.
Follow this link if you want to know more about John Dobson:
And we have now a living street astronomer in front of us !
---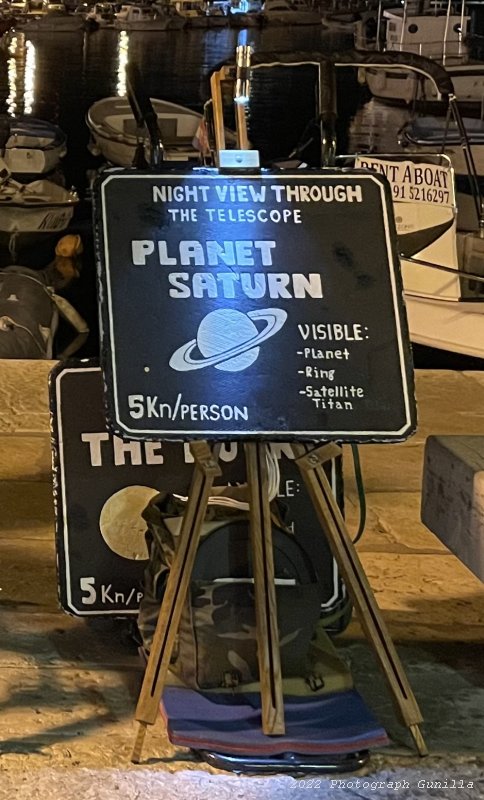 I started to talk to him about what he is doing, and got to know his name, Josip. When you find someone like Josip you always have a lot to talk about. I said to him that it's great, to let people to see what's out there. Inspire people, especially the young ones is important for the future. More astronomers, more research, more instrument. And at the end we got to learn even more about the universe. Tonight it's the planet Saturn to look at, the planet with the beautiful rings.
---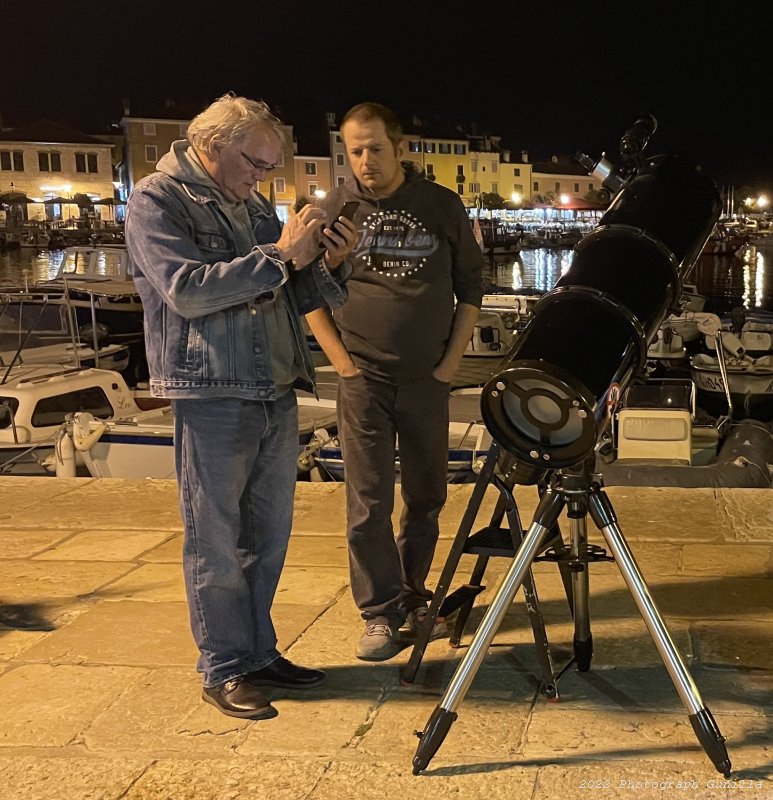 I told him what I'm doing to inspire people about astronomy and showed him my homepage about astronomy sites. I asked him if he want to be on a page there, yes he said and now I'm writing about it on this page.
---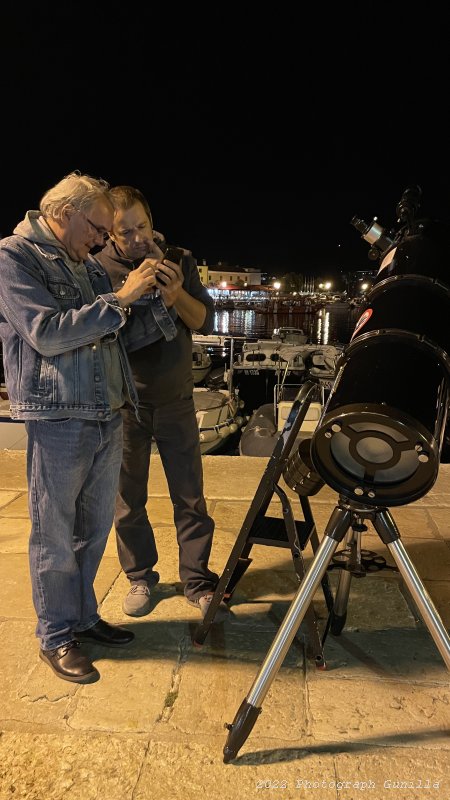 He told me that he very often take his heavy telescope on his wagon and go down to the old town. We walked back later to take some more photos but then Josip was gone. But I'm in contact with him by email.
If you ever visit Rovinj you must find this man and get a look through his telescope. Maybe I can arrange something here later so that you can come in direct contact with him.
Follow this link if you want to know more about Rovinj:
To come to Rovinj was like to come to the paradise.