Observatories that I have visited:
NOT at La Palma, Spain
---
Content:
---
1: Going to La Palma and NOT
I have rewritten the La Palma story and organized it better, hope you enjoyed it.
I was a student at Stockholm University mostly the whole 1990s. One part of these studies was astrophysics, during these studies I was given the opportunity in 1997 to participate in an observation pass at NOT. The telescope is located at 2200 meters altitude on the rim of an old volcano and the place is La Palma in the Atlantic ocean east to Africa, La Palma is a Spanish island. The work was done together with people from France.
You can scroll in this map and zoom also. If you have Google Earth, take a 3D view and see the dramatic landscape.
Here are some photos that I managed to take between the work, not so good quality but gives in any case support for my memory on this exciting journey. The camera is a Konica T3 with Kodak PJM 400 film, some pictures with borrowed Pentax Camera.
---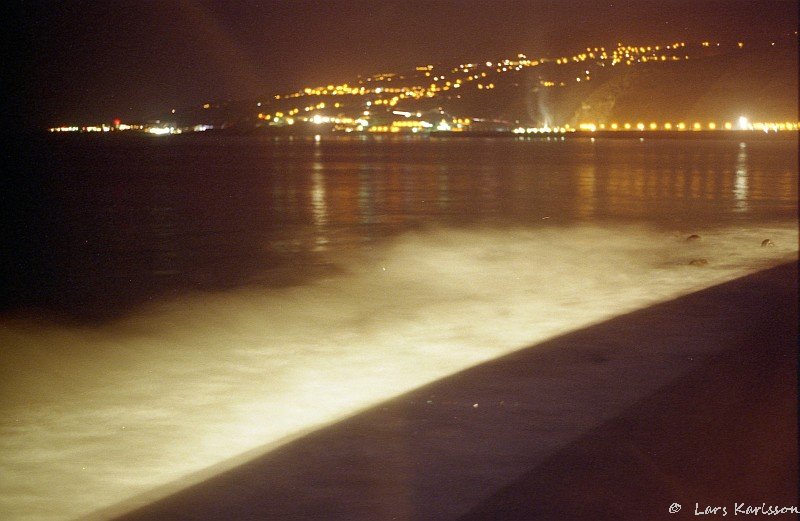 4 different flights during 18 hours took us down to La Palma and we arrived late at night. At the airport we got our rented car. We took in at a hotel on the harbor in Santa Cruz not far from the airport. You see the lights from the airport to the left in the photo.
---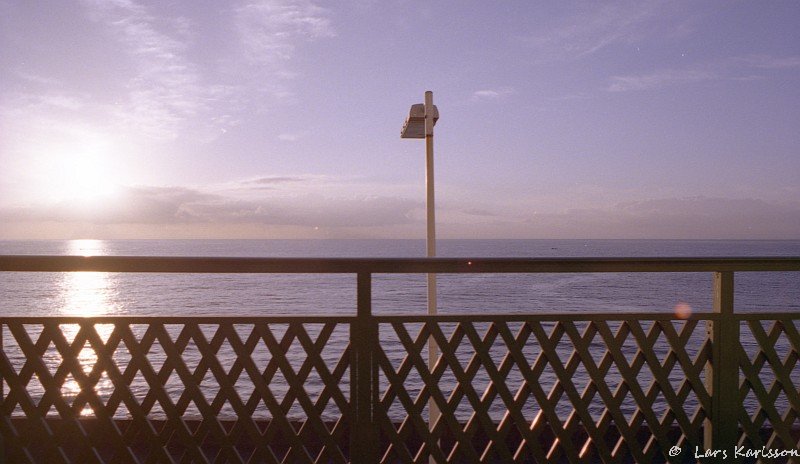 Not a bad view before we go to sleep, sunset over Atlantic ocean. Tomorrow when we are rested we take the rented car up to the observatory, it could be very dangerous to drive on the small roads in darkness.
---