My travels in Europe:
Bus travel in Cappadocia in Turkey
---
Bus travel in Cappadocia in Turkey, day 1:
---
A seven day bus trip to Cappadocia in Turkey:
A bus trip? Isn't that just for retired people? My sister called me and told us that they have a great offer at Detur, a Turkey travel agency, she had already ordered one bus tour. We investigated it and find it very interesting, so why not. There where several bus trips to choose from and we ordered the Cappadocia tour, Cappadocia is the highland of Turkey on the western coast. We came down to Turkey two weeks after my sister in March, 2013.
Here is a map how that bus trip went:
Antalya
This first page is from Antalya where we stay the two first days, the second day we went for a nearby river boat tour.
We landed in Antalya, the western coast of Turkey.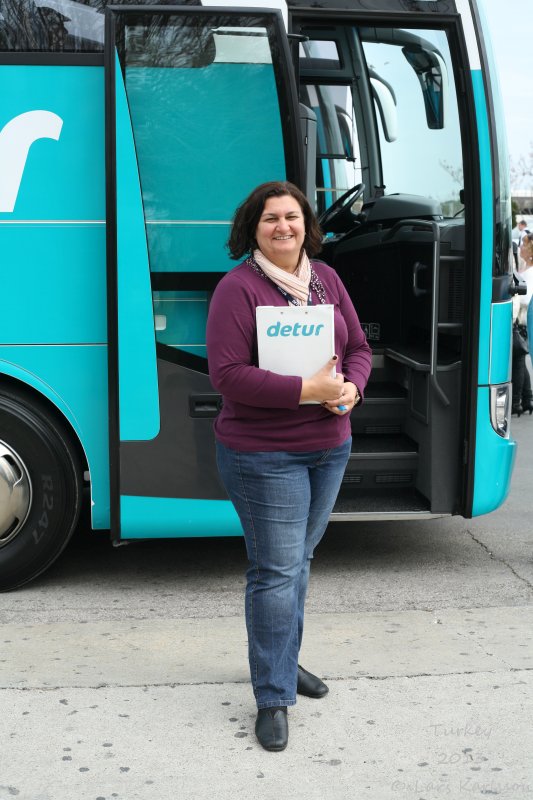 Here is our guide, she took very good care of us. This was in the beginning of Mars and we were a bit worried if it would be chilly weather. But no problem, it was warm enough for Swedish people, we are used to have snow at home in March!
---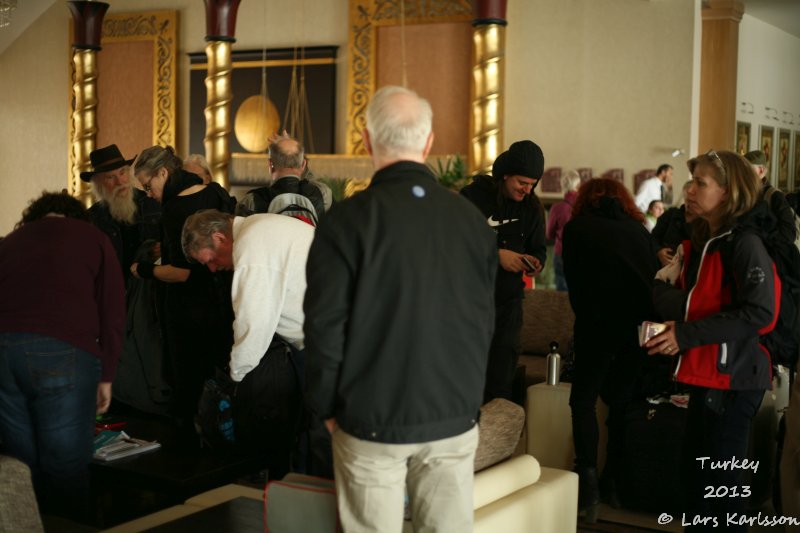 After a 40 km bus transfer from the airport in the east direction we came to the hotel Grand Pearl, just 500 meters from the Mediterranean Sea. Here we are waiting to get our room.
---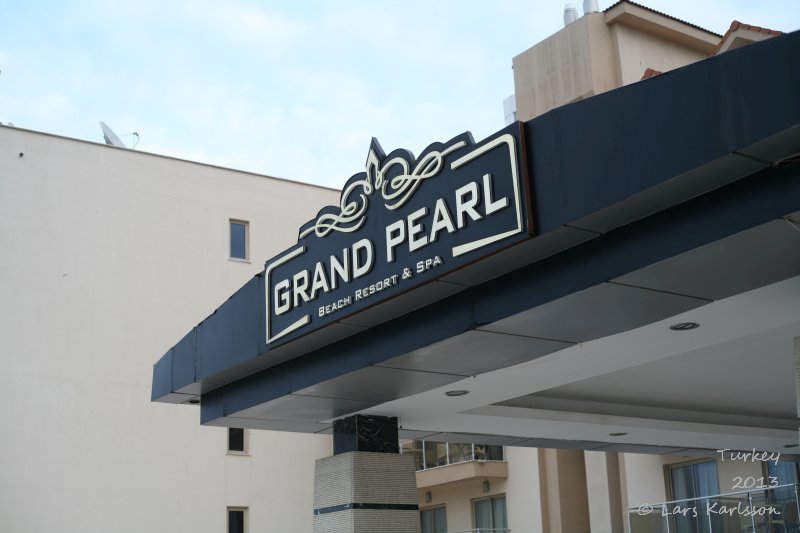 Hotel Grand Pearl.
---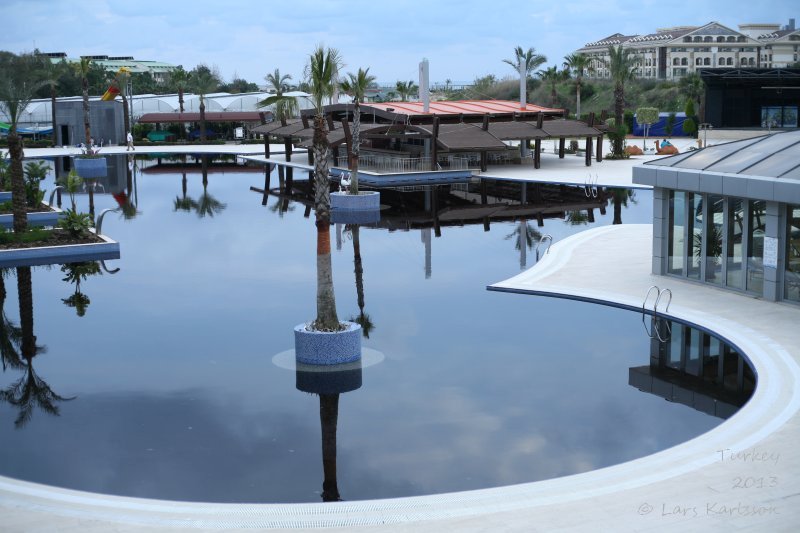 The pool was not open yet, the hotel was open just for us. The tourist season don't start until April, but even if it was not a pool bath weather it was very beautiful here.
---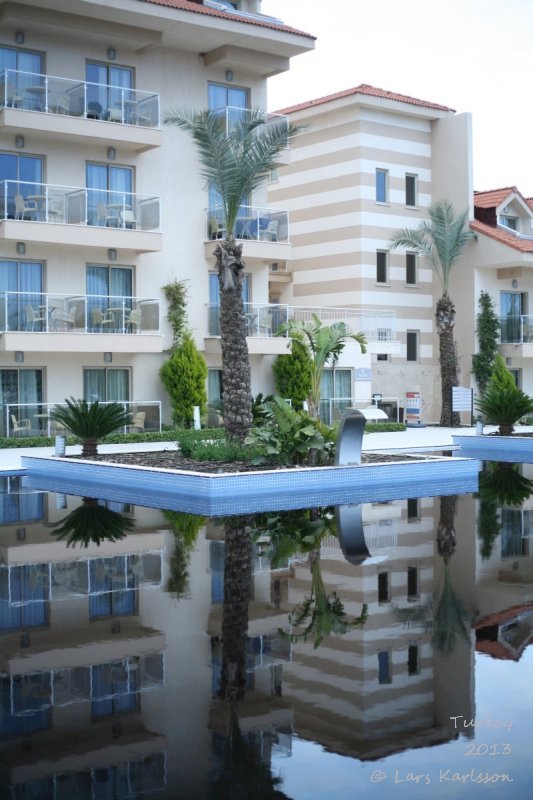 We lived on the 4th floor with a balcony.
---
---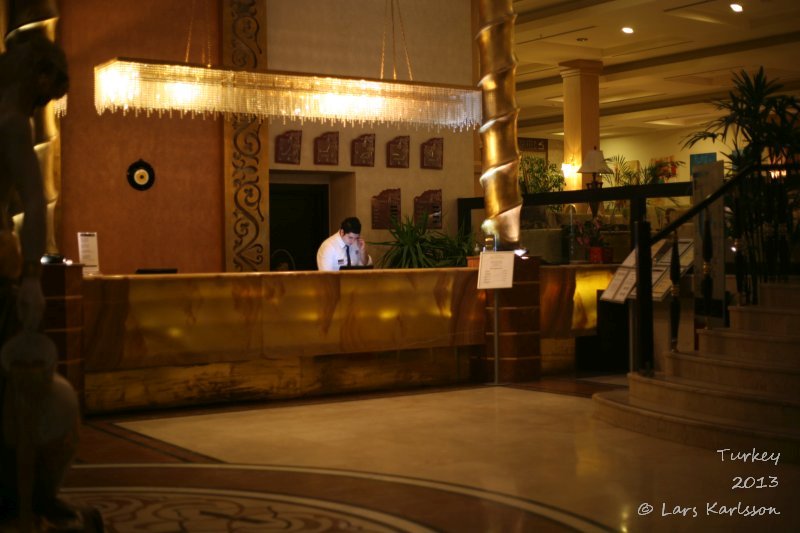 Now it's time for us to get the keys to our room.
---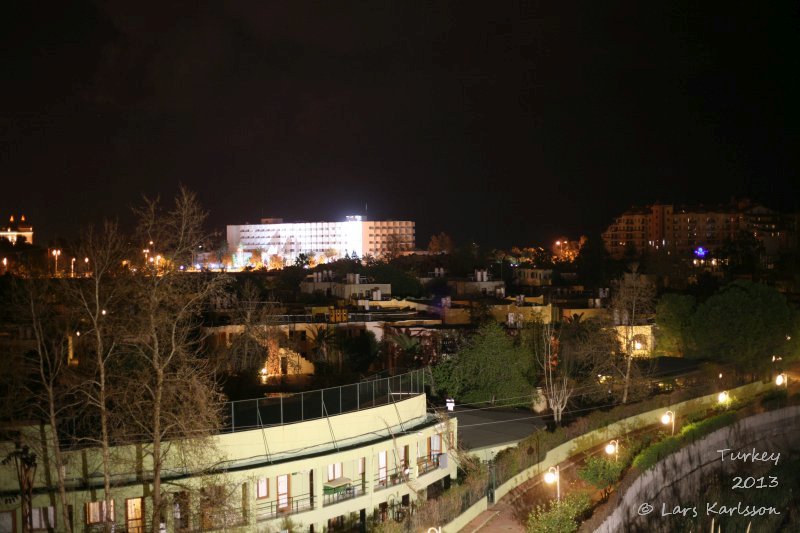 A view from our balcony. Now we had to go to sleep after a long day of travel from Sweden to Turkey. To the next morning we had booked a tour on a river boat, it started already 8 a clock in the morning.
---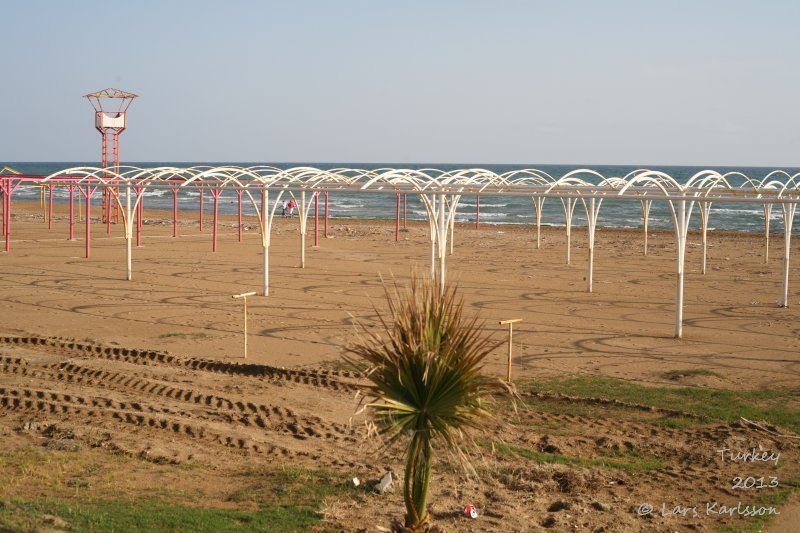 After the river tour we took a walk down to the beach, this is the Mediterranean Sea you see here. Very empty now in the evening, we only find one man that took a swim, outdoor temperature about 15 Celsius degrees.
---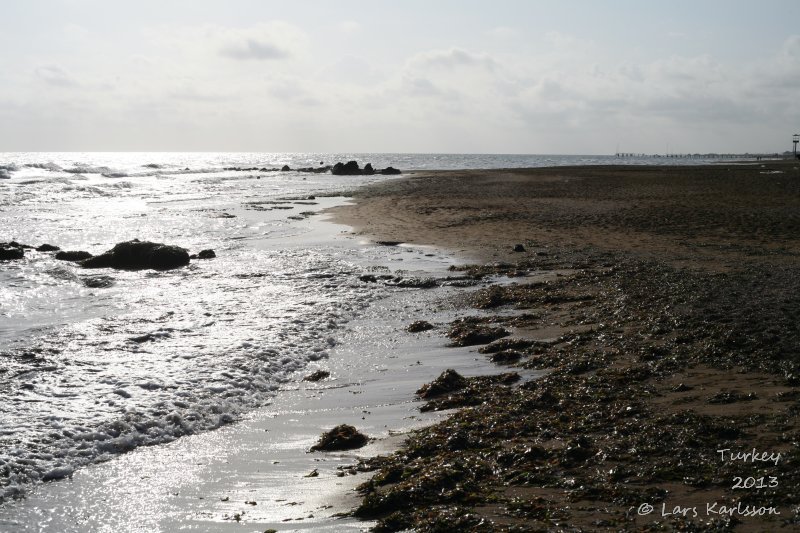 ---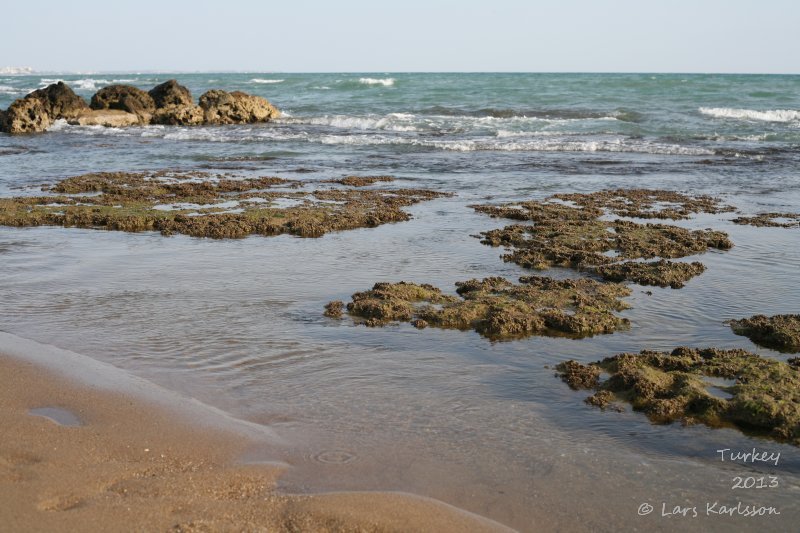 ---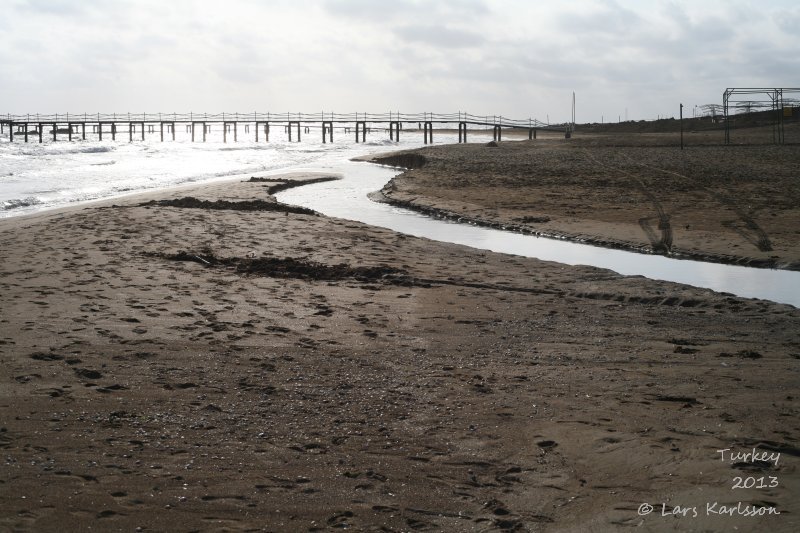 ---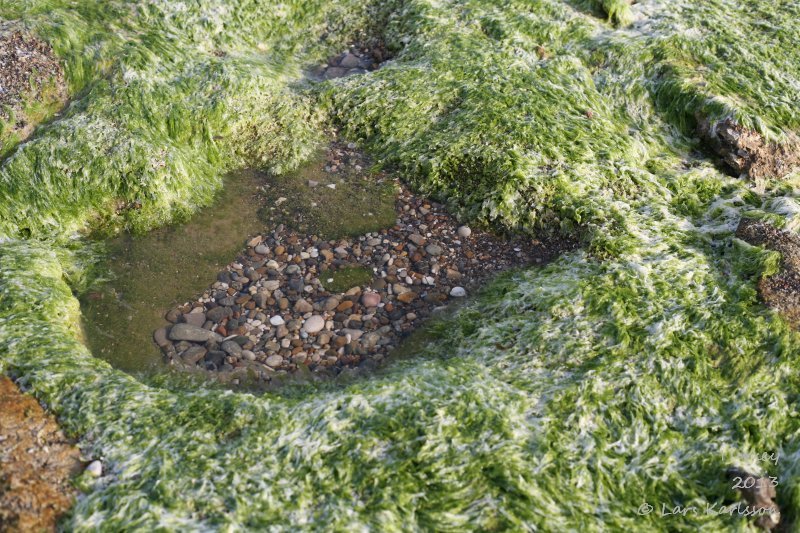 We stay two days at this hotel, next day the bus took as up to the highlands, Cappadocia.
---