My travel in Europe:
Madeira, a Portuguese island, 2019
---
Content:
---
Day VIII, Last walk and then flight home:
The eight day, this is the last day and our flight departure 2 pm. My plan is to take a short walk i Northern direction of Funchal where we have not been yet.
Google Map over today visits:
---
Funchal: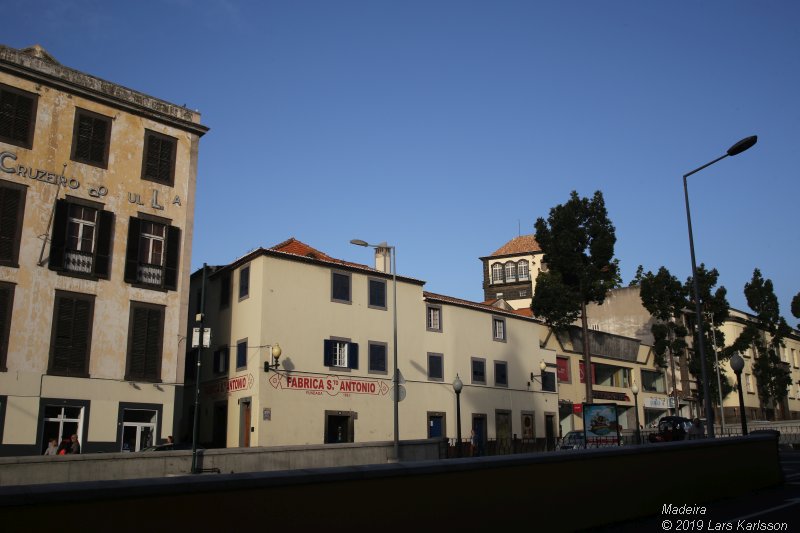 Follow the street Rua 32 de Janeiro in Northern direction, on the opposite side of the street / canal is an old factory.
---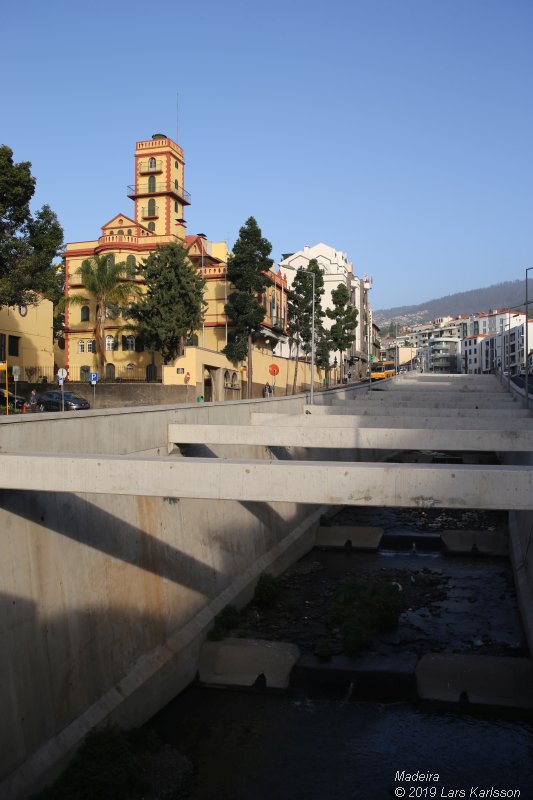 The building to the left is Instituto Do Vinho Da Madeira and the canal in front of us. Imaging when the canal flooding after a massive rain.
---
Praca do Municipo: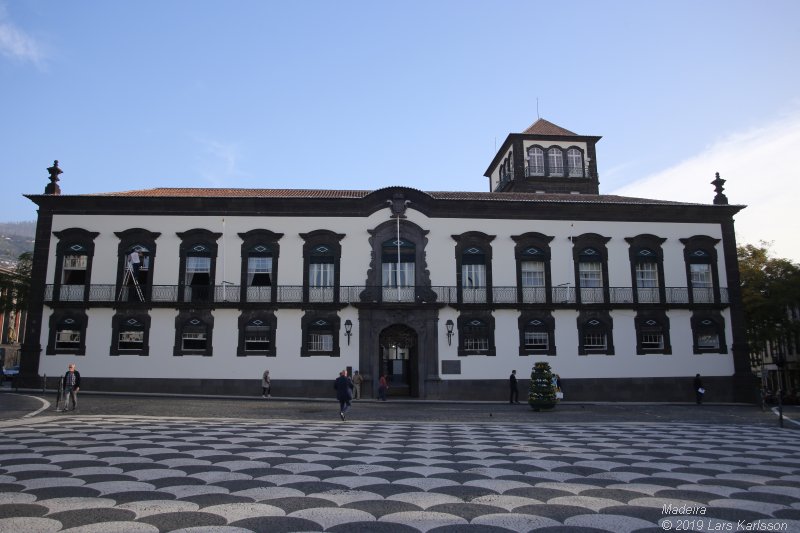 Walk into older parts and passing the Praca do Municipo.
---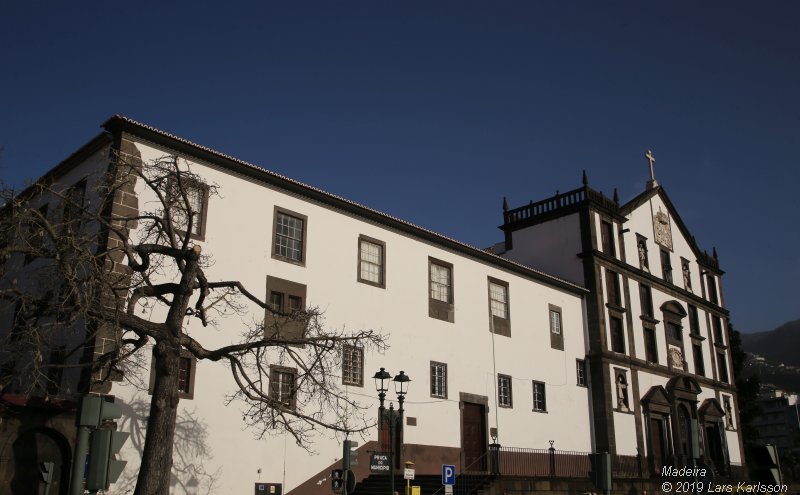 ---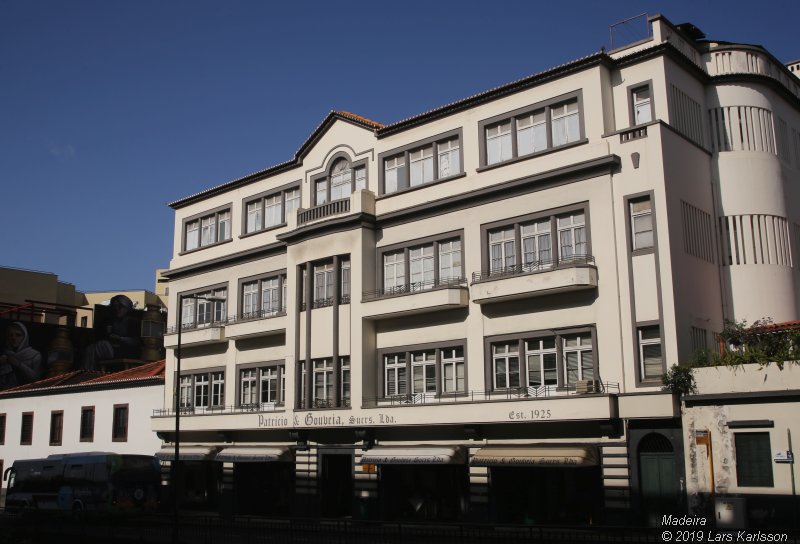 Patricio & Gouveia, built 1925.
Waiting for the Aero bus, but there some redirection of the path and we was unsure if the bus will come, we took a taxi cab instead.
---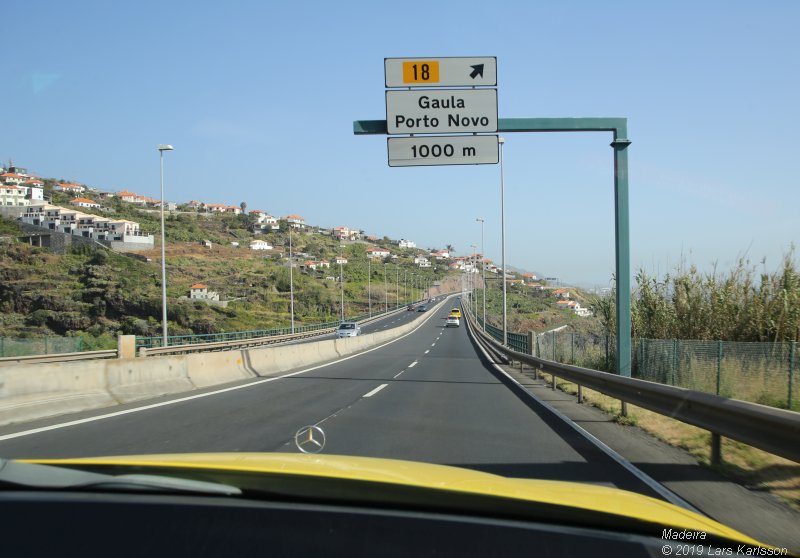 On the way to the airport.
---
Aeroporto da Madeira: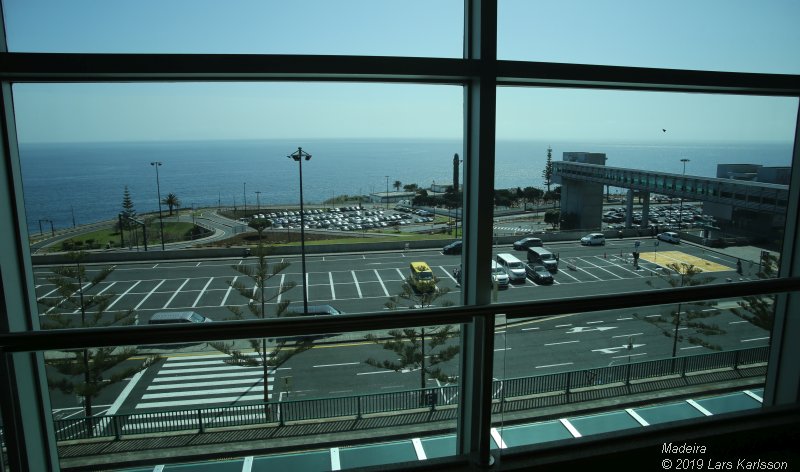 Checked in and now investigating the airport.
---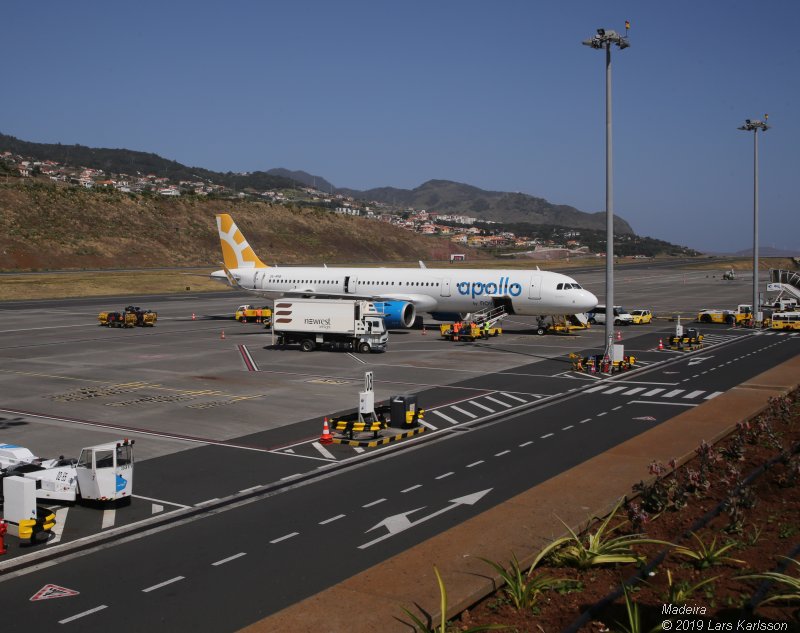 Is it our aircraft out there waiting for us? No, we got another after some delay.
---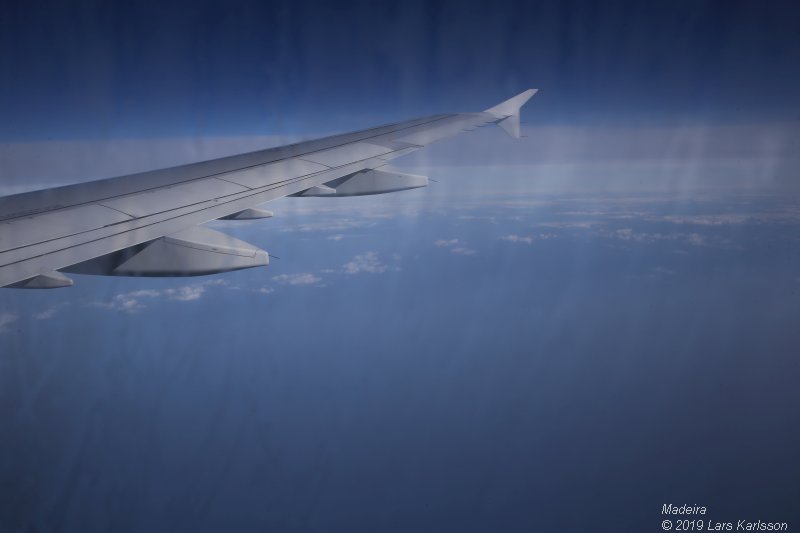 The most sad part of a vacation is the travel home.
---