My travel in Europe:
Madeira, a Portuguese island, 2019
---
Content:
---
Day VII, Big cruiser in harbor:
The seventh day, nothing special planned for today, but when looking out from the balcony I saw something interesting.
Google Map over today visits:
---
Funchal: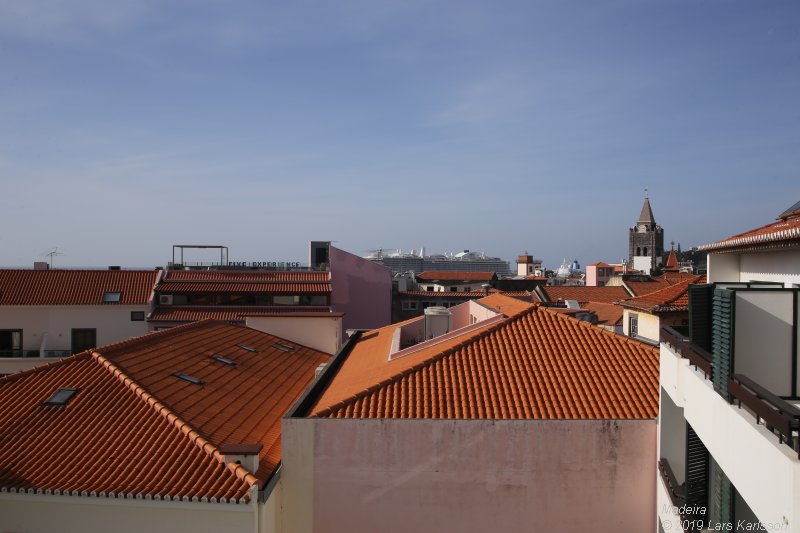 From the balcony I saw something new, a big cruiser has anchored in Funchal. Maybe this is the big ship I heard rumors about. Now I know what to do today.
---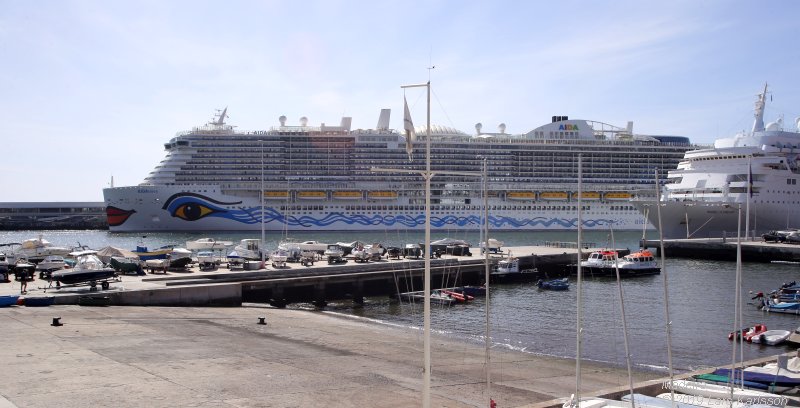 Really big cruiser, I can now see the name, AIDA Nova. Google for information and found this:
At Wikipedia you find more information about AIDA Nova:
It has a length of 337 meters and take 6600 passengers, very big, must be one of the biggest in the world.
---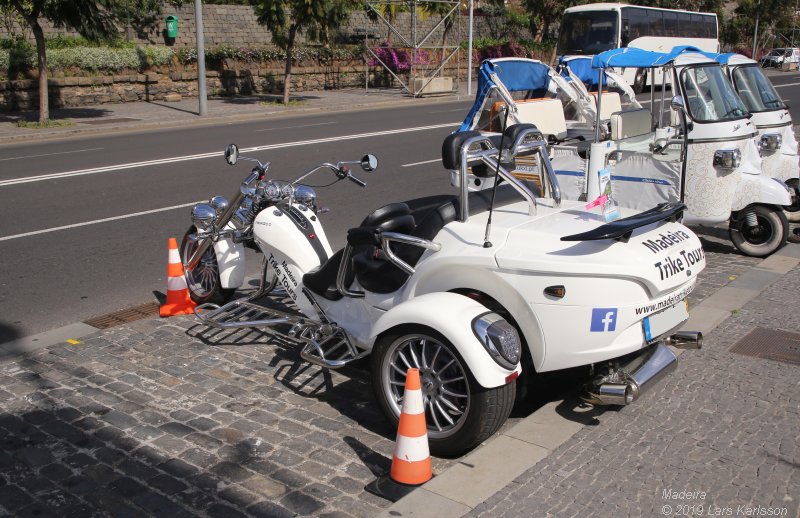 I decided to take a walk out on the pier to have the sun from a better direction for photos. Along the street I found this, a trike. I have seen them driving around in the town, now I can have a closer look.
---
CR7 museum: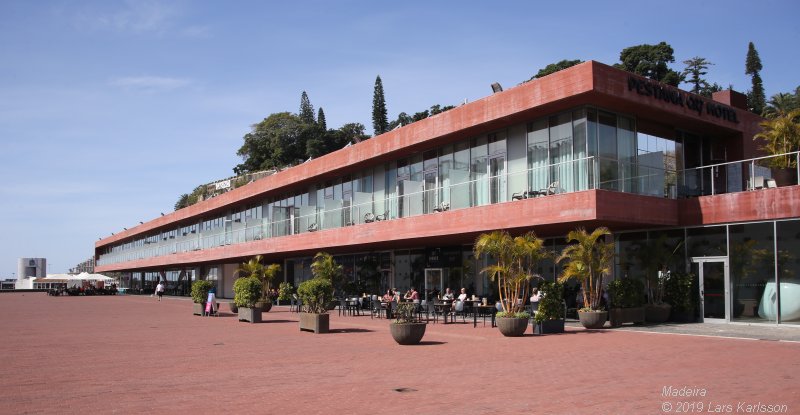 Next there is this house, part of it it's a museum.
---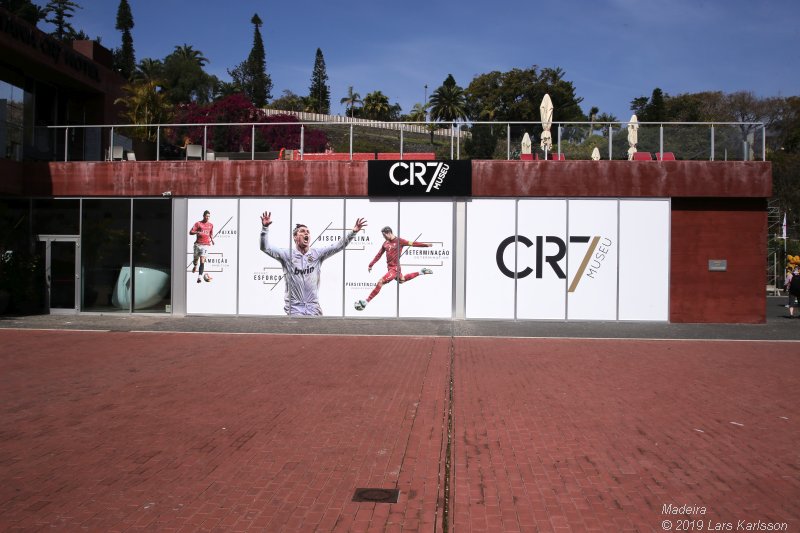 The CR7 museum that we had read about, now I understand, it's a soccer museum.
At Wikipedia you find more information about CR7:
---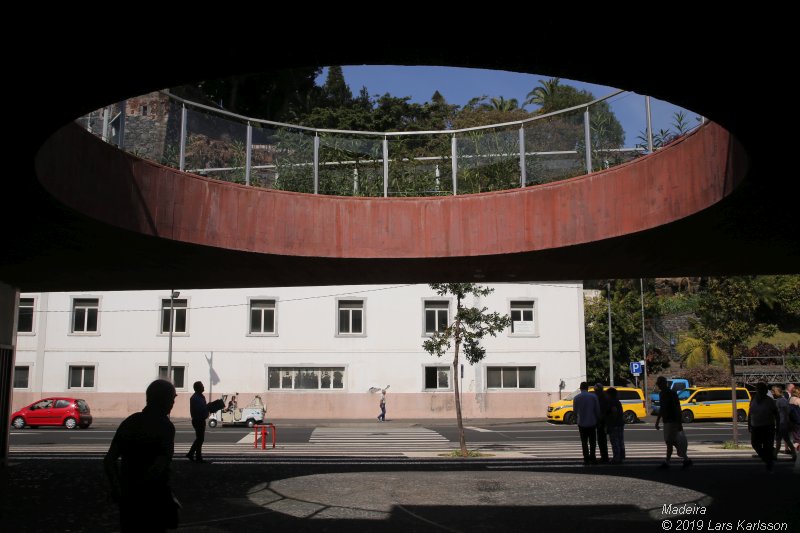 A whole in the building let me have a glimpse to the Catarina Park.
---
Ship AIDA Nova: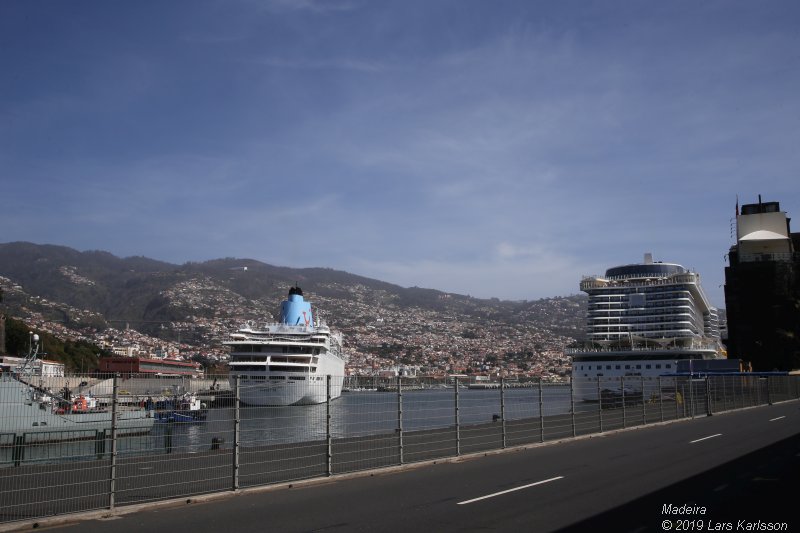 Now I'm out on the pier, the ship to the left is of normal size.
---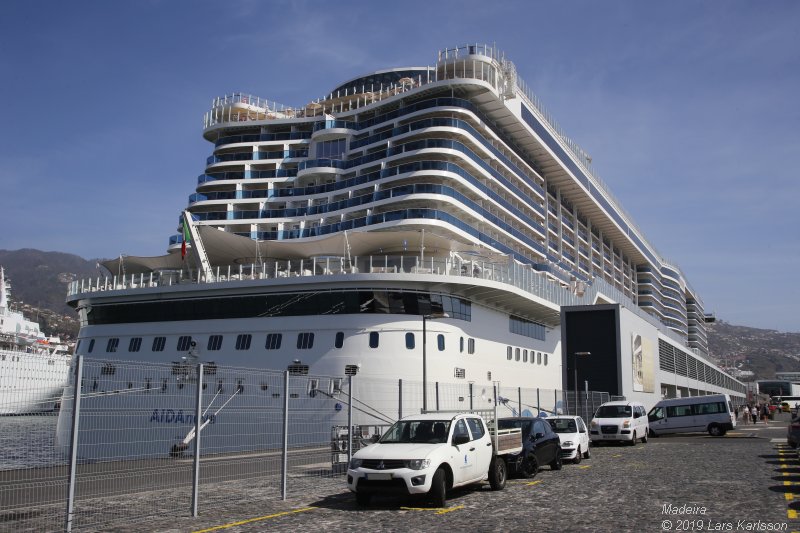 What a massive impression, Big ship!
---
---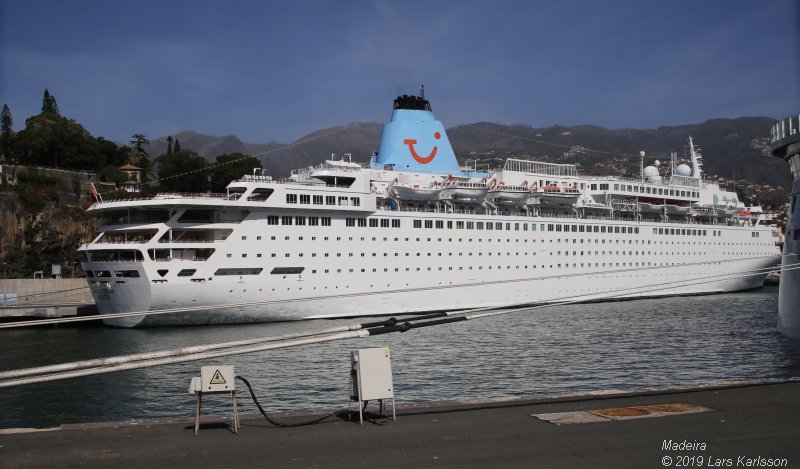 Tiny ship!
---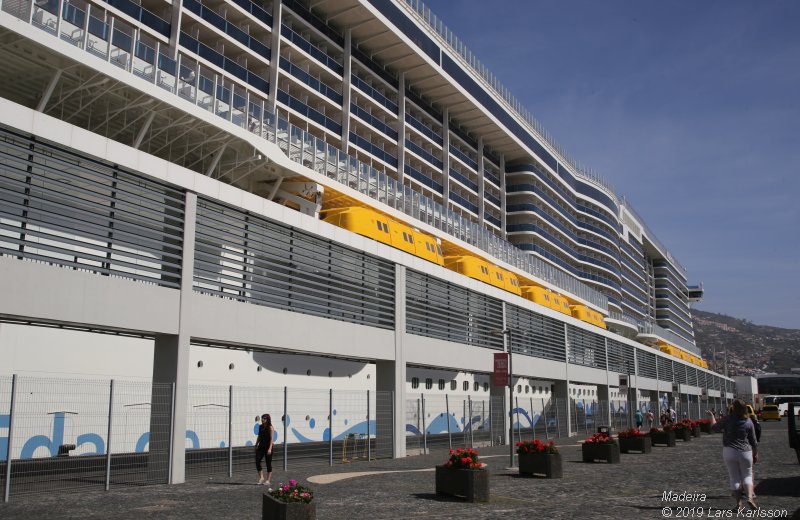 The ship has a size like a small town with 6600 livings, together with crew almost 10000.
---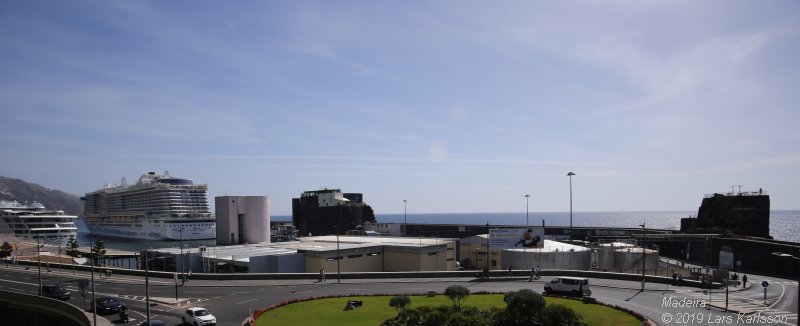 When leaving the pier I walk up to the hill where the park Catarina is. From here I see the two fortress out on the pier. The one to the right has the name, Fort Saint-Joseph.
I have only found a Portuguese site on Wikipedia about the fort:
---
Parque de Santa Catarina: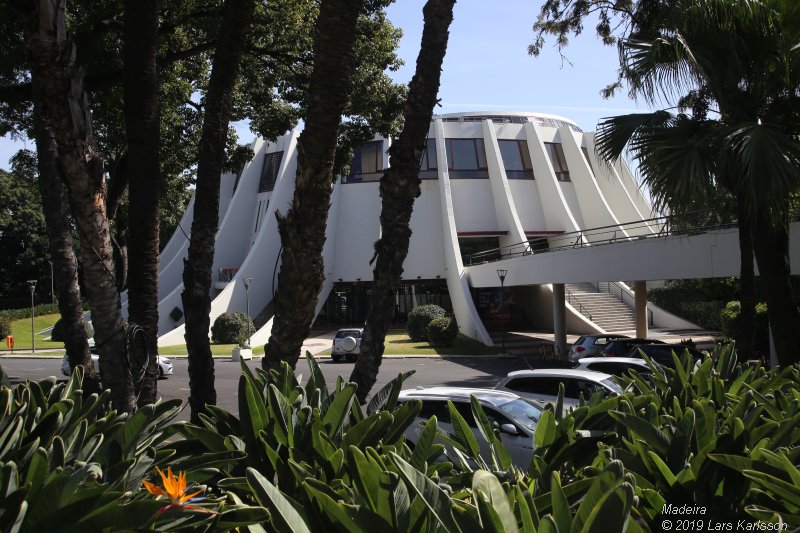 Walk through the park Catarina once again, but this time more to the coast side. I found this strange looking building, look like something in the Star Wars movies. It's a casino.
More to read about Casino da Madeira at Wikipedia:
---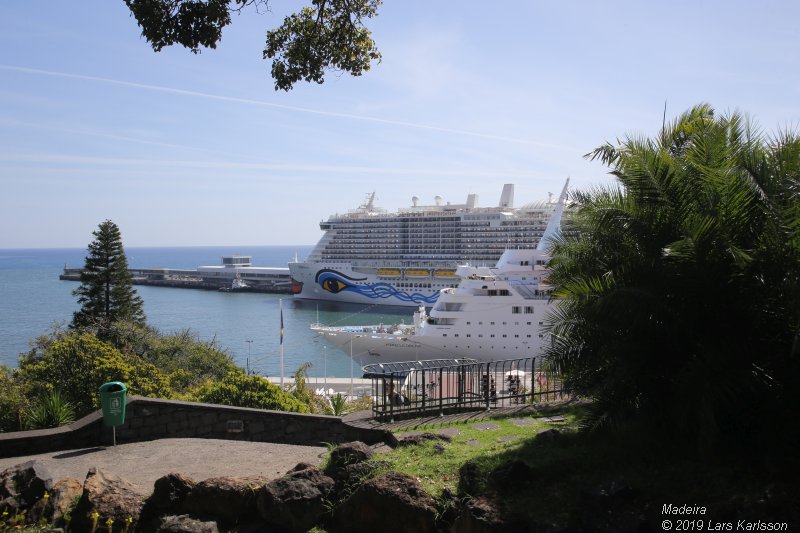 A last look at the ship before going back to town.
---
Blandy's Wine Lodge: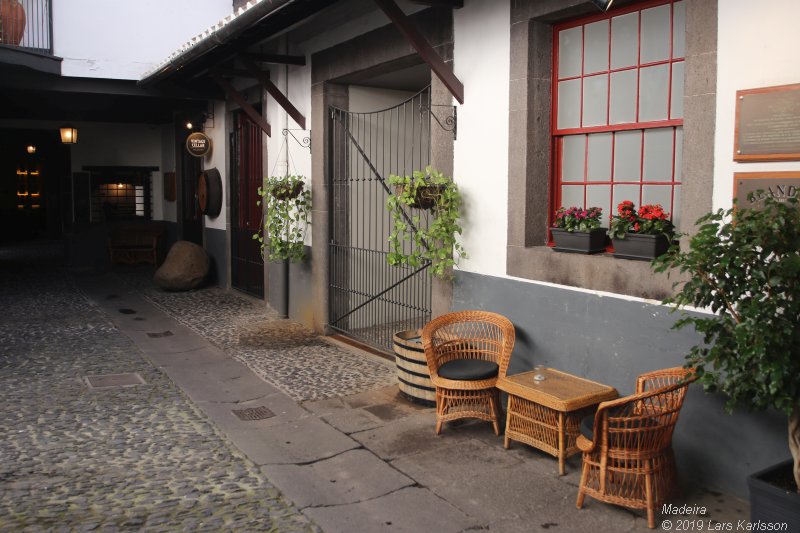 On the Eastern side of the park Jardim Municipal do Funchal there is a vine museum. Blandy's Wine Lodge.
---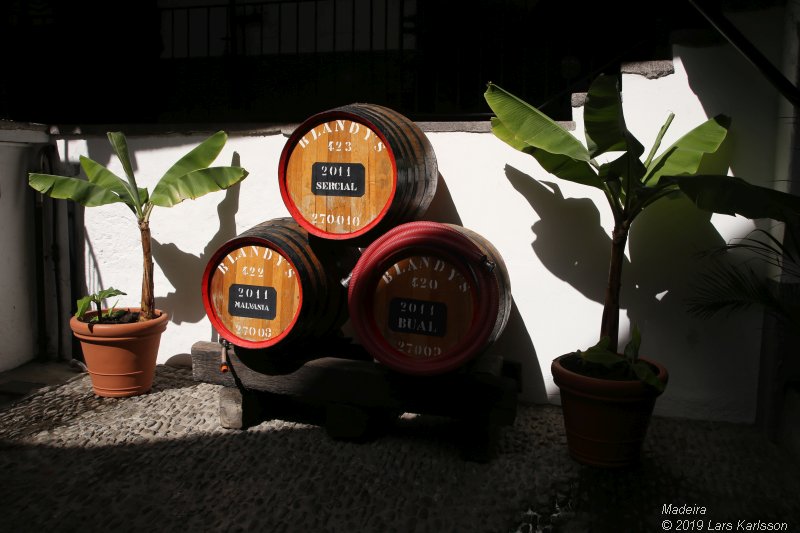 ---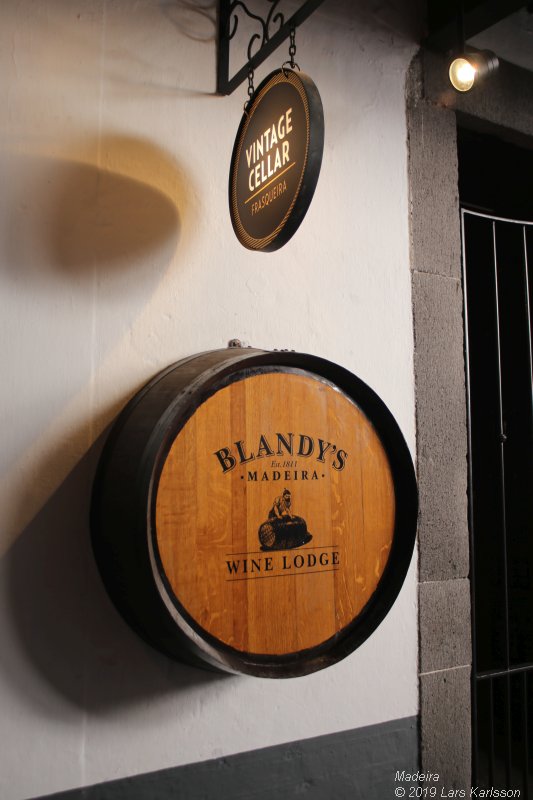 More information about Blandy's Wine Lodge:
---
Sao Lourenco Palace: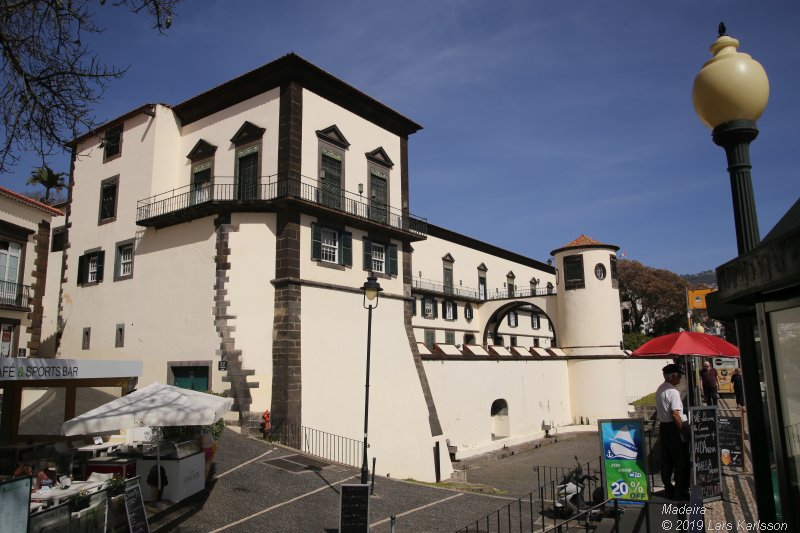 I never visited this palace, maybe something I should have done.
More information about Sao Lourenco Palac, in Portuguese:
---