My travel in Europe:
Madeira, a Portuguese island, 2019
---
Content:
---
Day VI, Old Funchal and Fortress:
The sixth day, now we have done travel by busses four days and we want to have a relax day. My sister who I travel with this time wants to do a shopping walk and I want to look at the old houses.
Google Map over today visits:
---
Jardim Municipal do Funchal: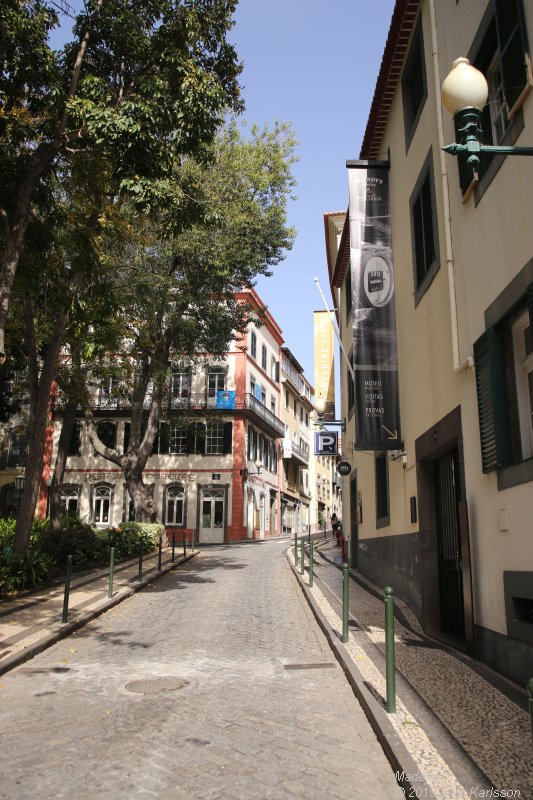 I take the route through the park Jardim Municipal do Funchal up to the upper alleys that we haven't visited yet. To the right The Wine Lodges, a vine museum.
---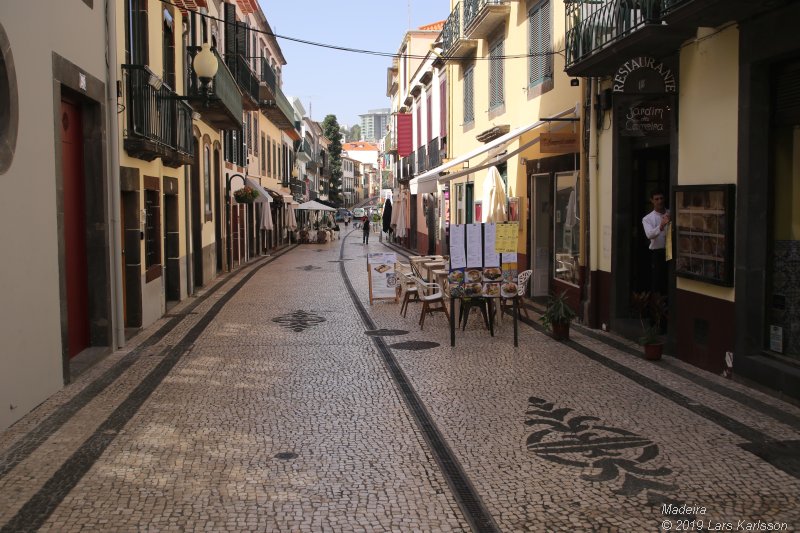 The street Rua da Carreira, no cars, a restaurant street.
---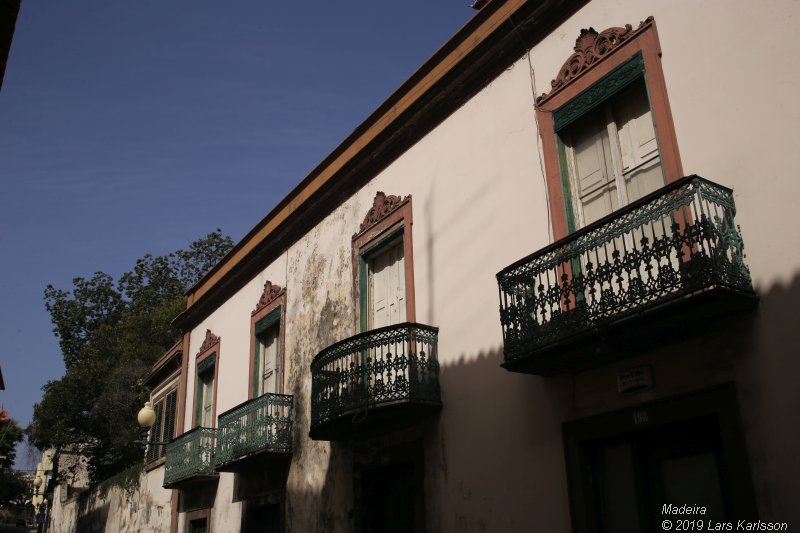 Found a lot of exiting narrow streets and old buildings here.
---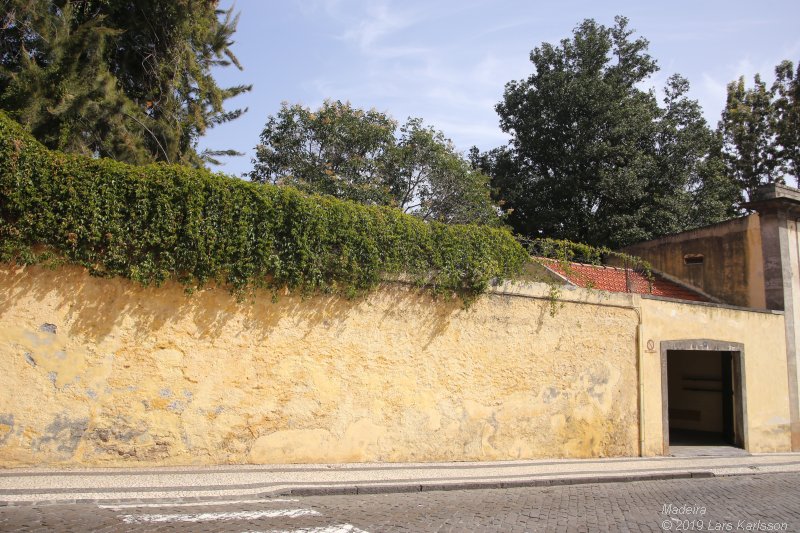 ---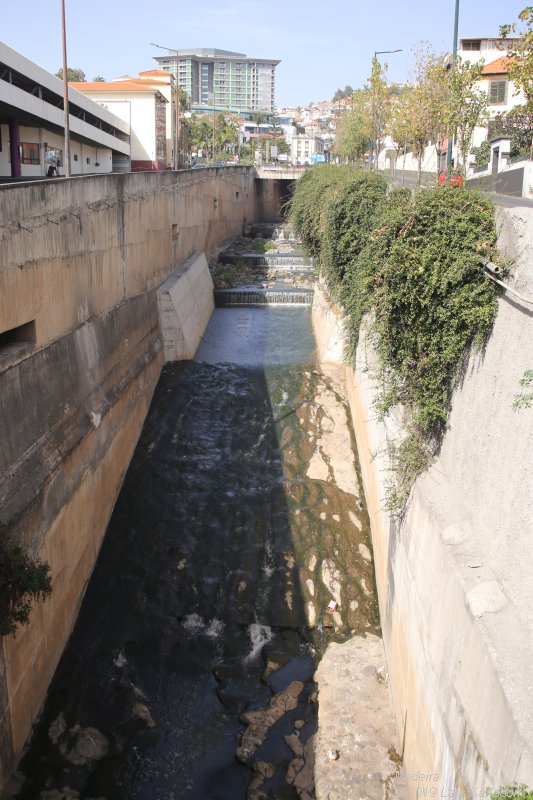 Another part of the canal that flow out into the ocean.
---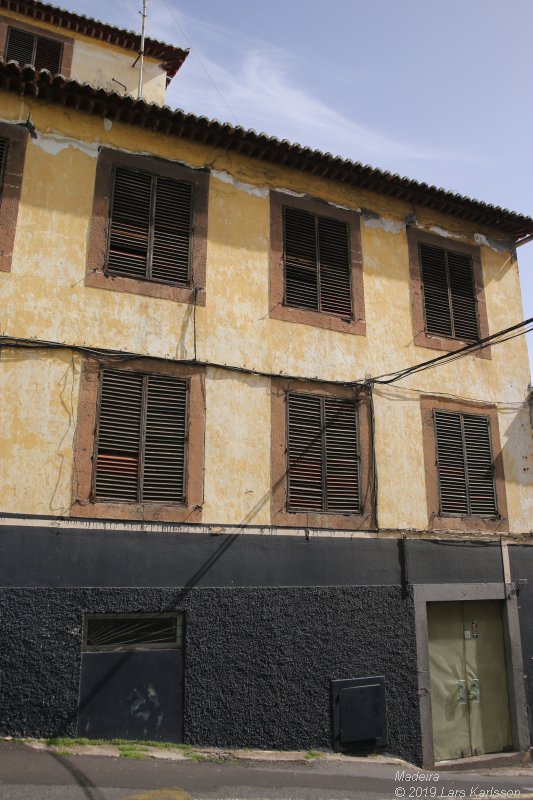 ---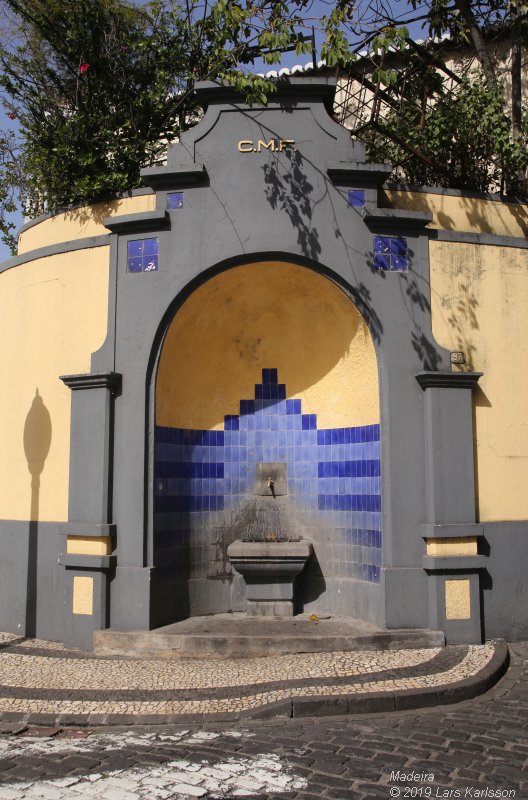 ---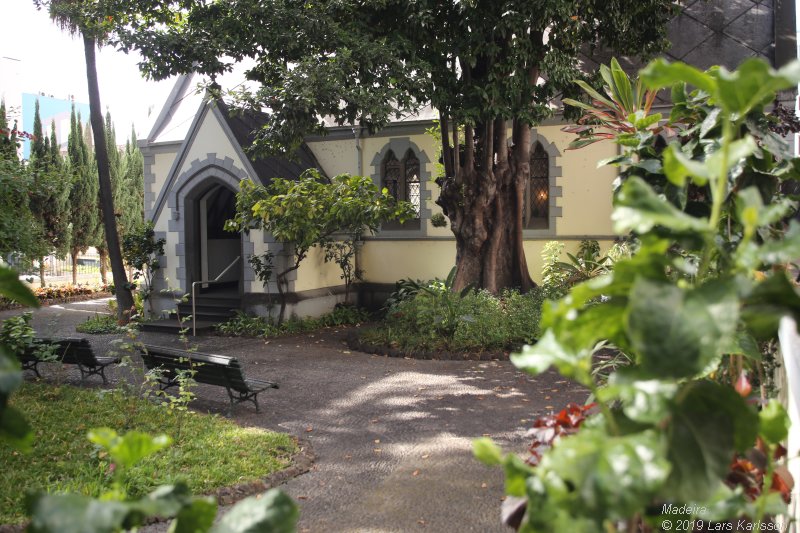 Walking down the street Rua Ivens and passing an old church, on a sign I can read "Scots Kirk".
---
---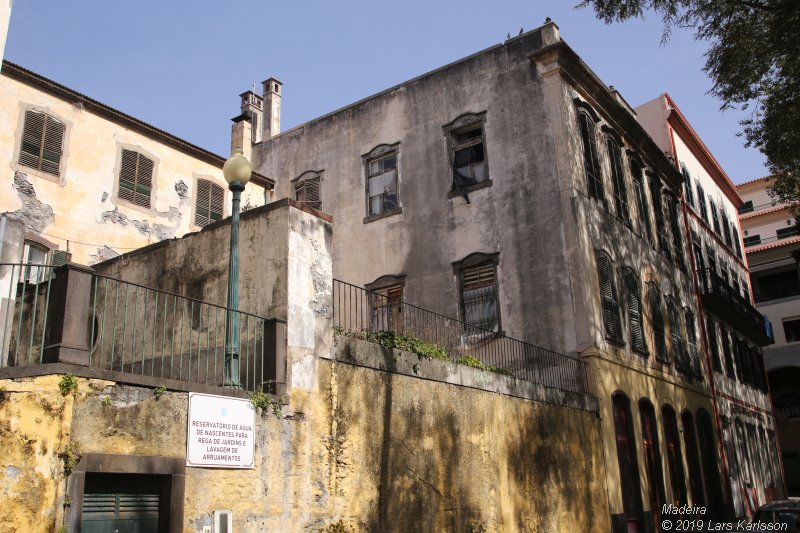 Street Rua Ivens, an old house opposite to the park Jardim Municipal do Funchal.
---
Jardim Municipal do Funchal: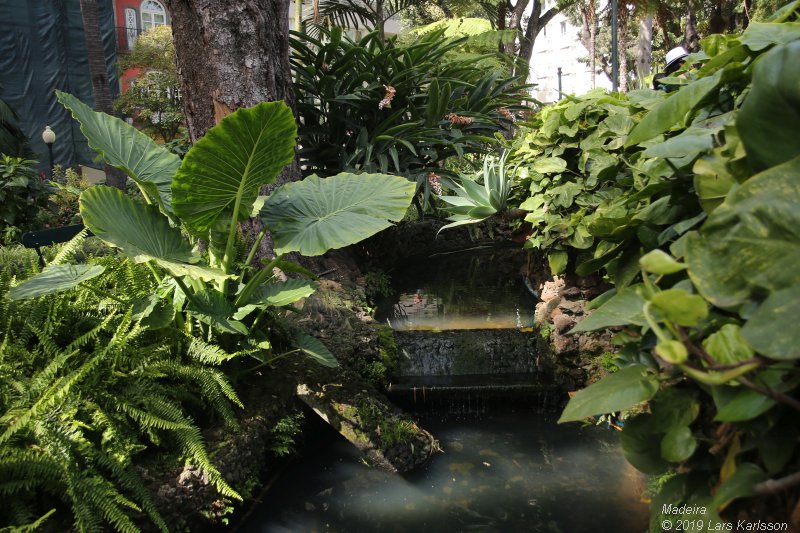 ---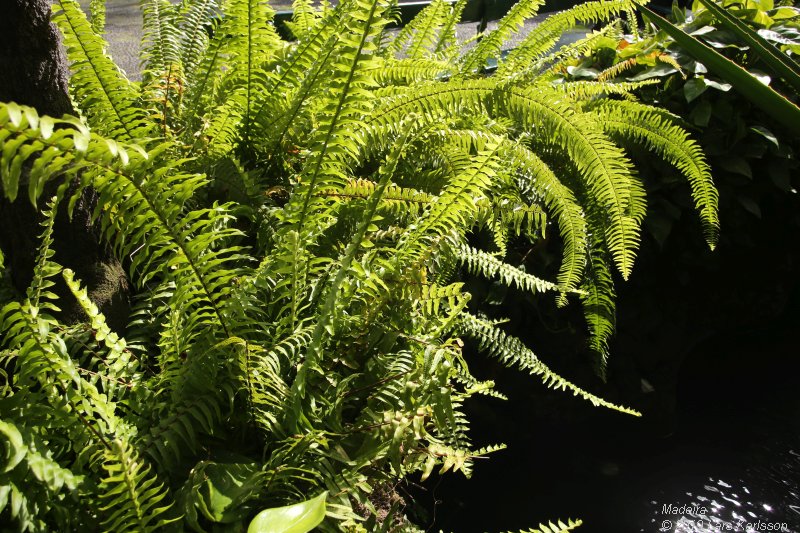 Cross the streets and walk over to another park.
---
Parque de Santa Catarina: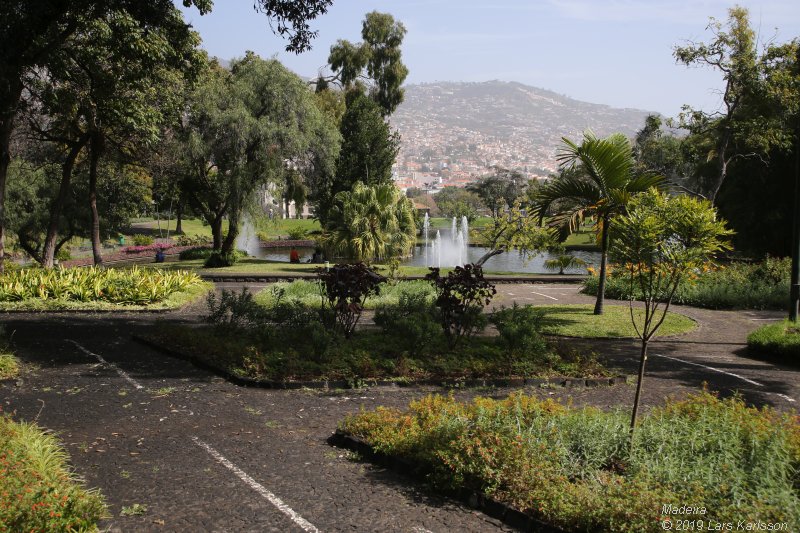 Once again in the Park Santa Catarina, I want to have a bird perspective of the harbor and see if there any new cruisers there.
---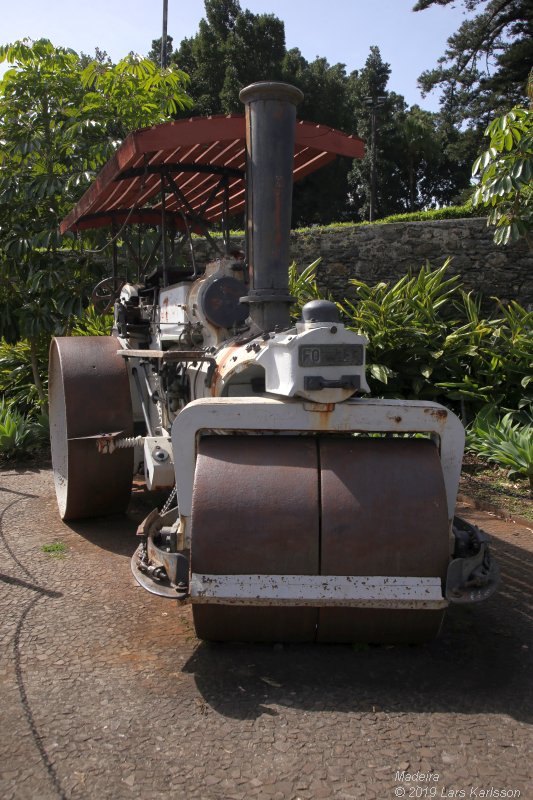 I study the exiting old traction engine in the park. There was one more old machine, an oil press I think.
At Wikipedia you find more information about Traction engine:
---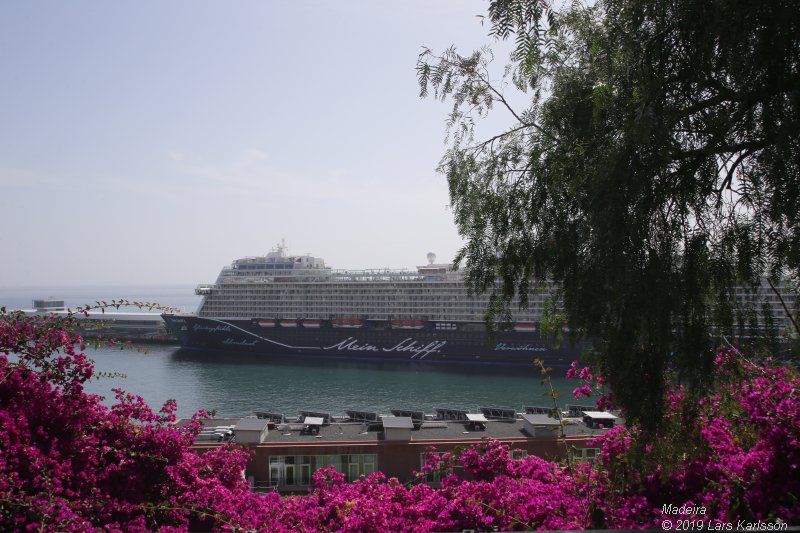 Once up on the hill I see the same German cruiser as earlier. But there are rumors that one of the biggest cruisers in the world will anchor here later.
---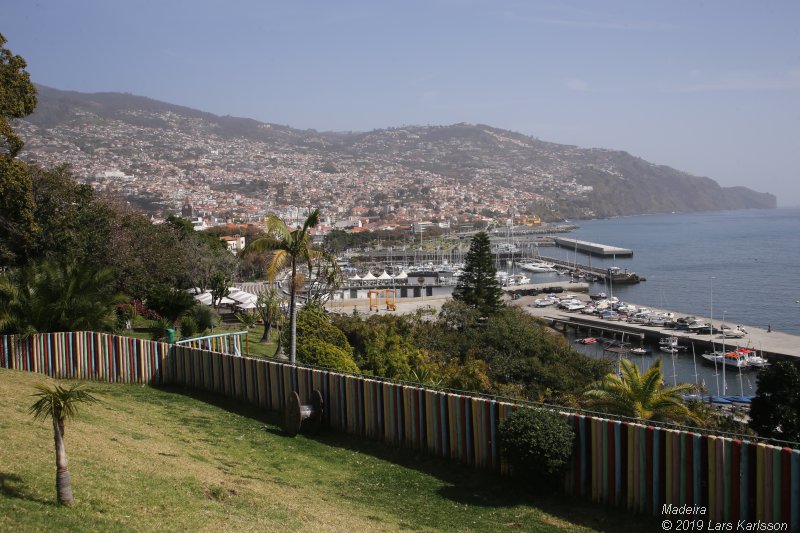 Next place to visit is the harbor.
---
City Gates: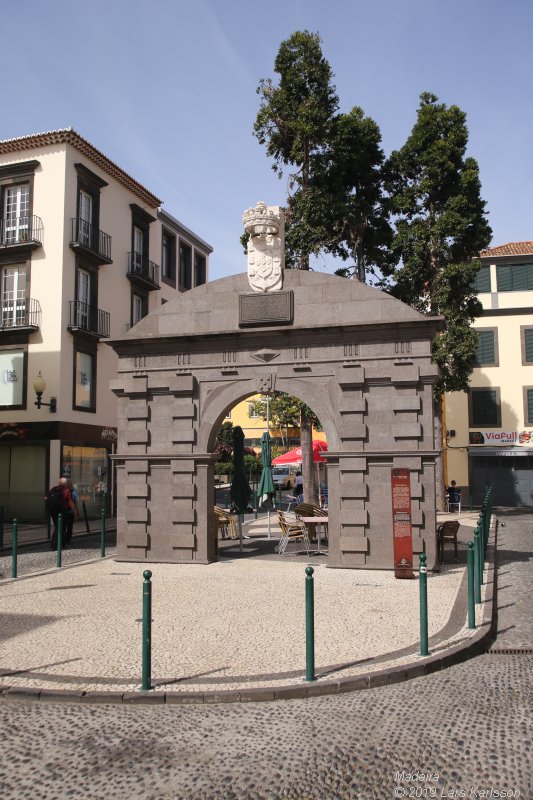 Passing throught the street where the City Gates are.
---
Ribeira de Santa Luzia:

Out on the pier I have a good overview of the city and took this panorama from here.
---
St. James Fort: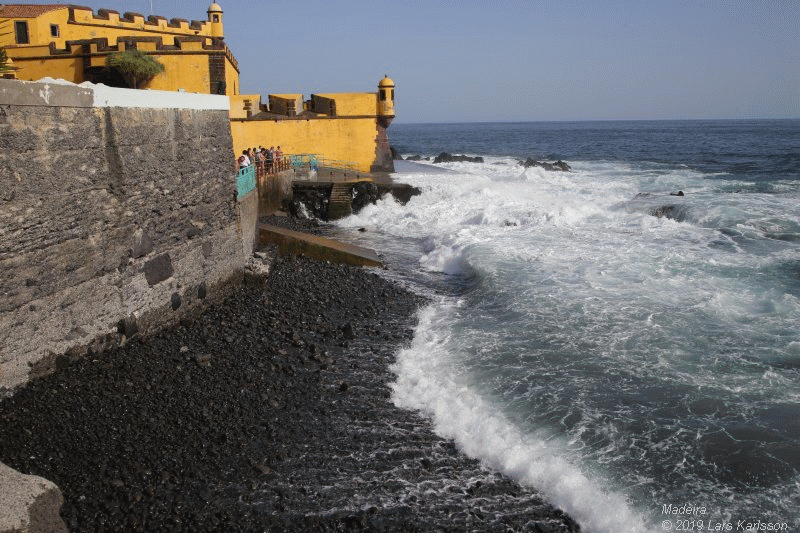 I want to see the fortress in daylight and here it is in front of me. Here I meet two ladies from Denmark and we talk a lot about Madeira, Denmark and Sweden.
After they had left I stood here and watching the rolling waves. Looks enormous to me, what happens then? A man took a swim in this water! He must time the waves perfectly to not be swept out in the ocean or be crushed against the cliffs.
---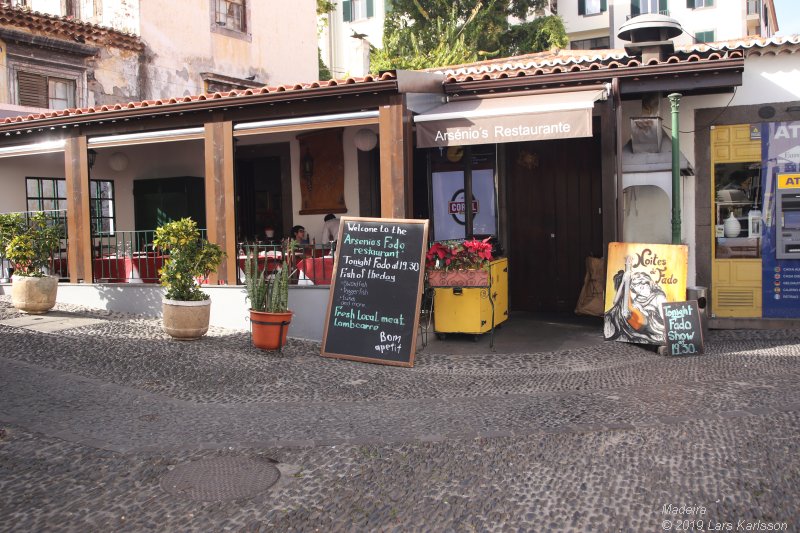 Later I meet my sister again and we talked about what we had done during the day.
---