My travel in Europe:
To the cities of Eastern Europe
Krakow, Bratislava and Budapest, 2010
---
Content:
---
Day 10, Visit at Memento Park and details of the Chain Bridge:
We wake up to a rainy day and draw our plans according to that.
Google Map over Budapest:
This is from the bus tour to Memento Park.
---
City Park:
Because of the rain we thought it could be a good idea to visit the Memento Park.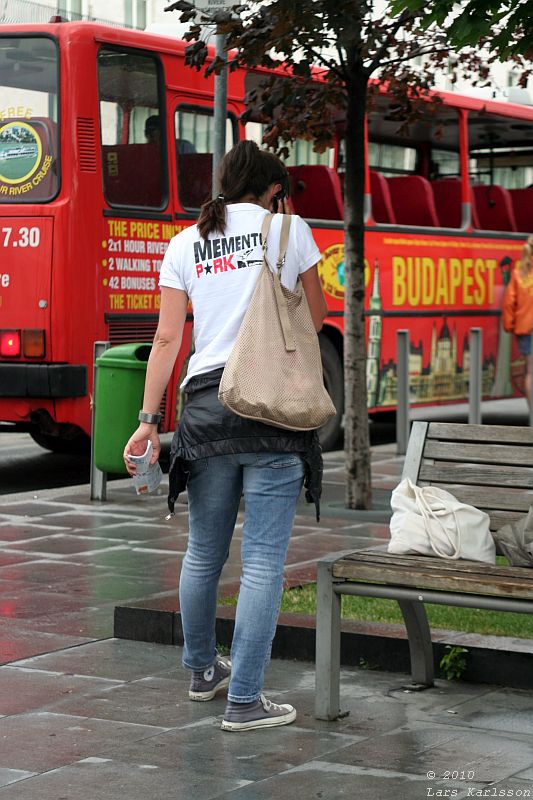 We walked to the square where we jumped on the 24 hours hop on hop off bus yesterday. We asked the young lady how to take us to the Memento Park. She called a friend and she got to know there is another bus not too far from here.
---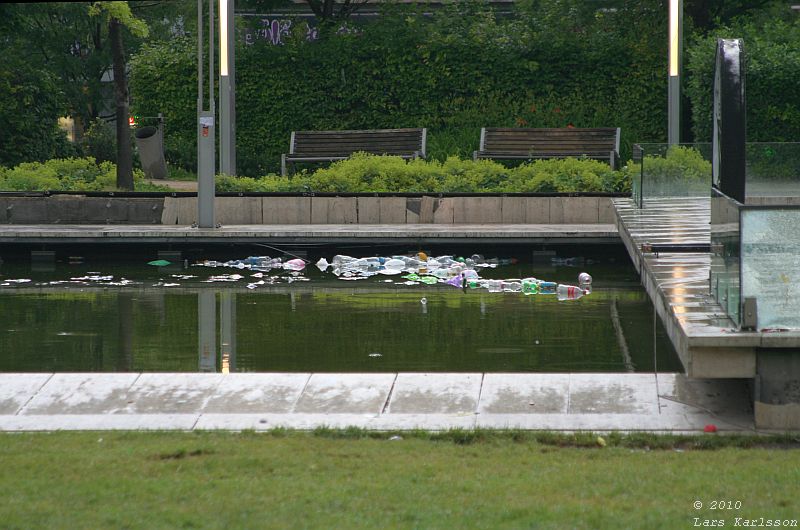 Walk through the City Park and see the traces from the Latino party yesterday. Jumped on the bus to Memento Park.
---
Memento Park: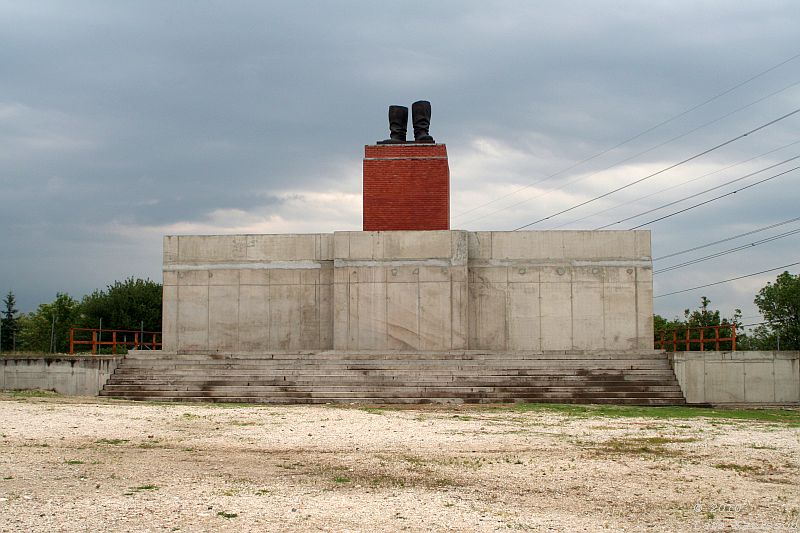 It just took 15 minutes for the bus to take us to here. It's about 20 km Southwest of the old center of Budapest. The first statue we see is Stalin Boots, that is what's left of the Stalin statue. In Memento Park they have collected all the statues from the communist period.
---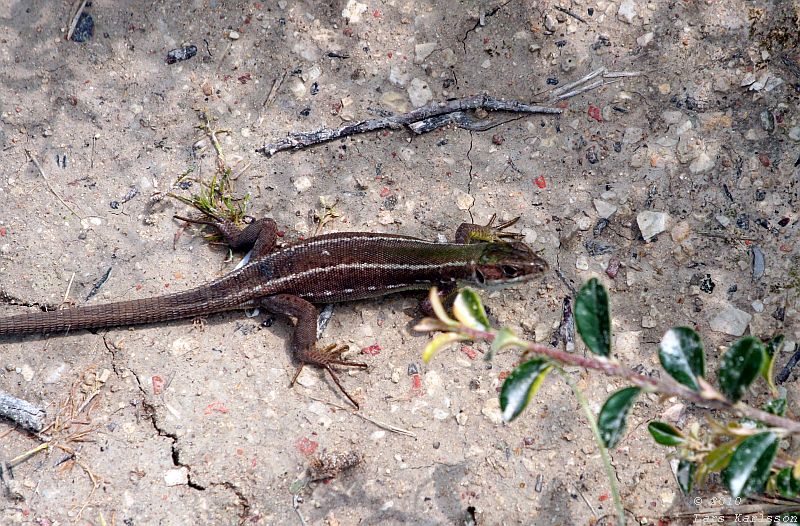 After a while we got better weather, a lizard comes out and watch us.
---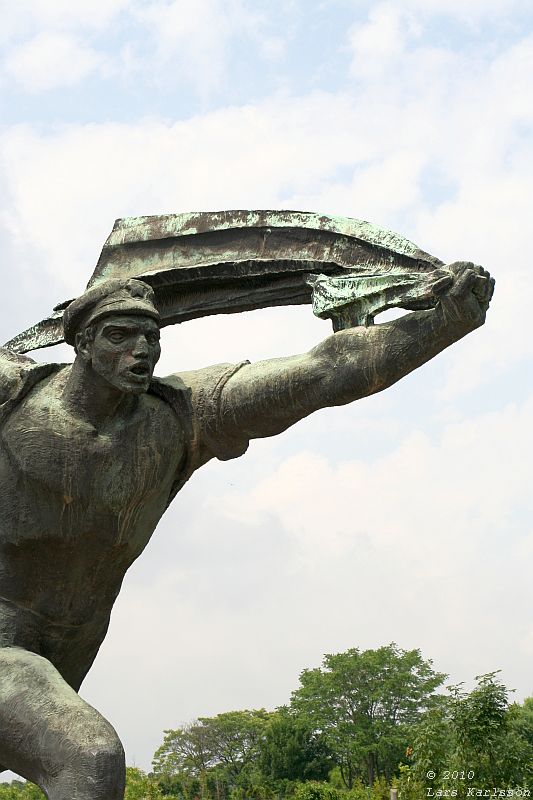 We bought a book to read about the statues and walk around in the park and study the statues, very Russian style.
At Wikipedia you find more information about the Memento Park:
---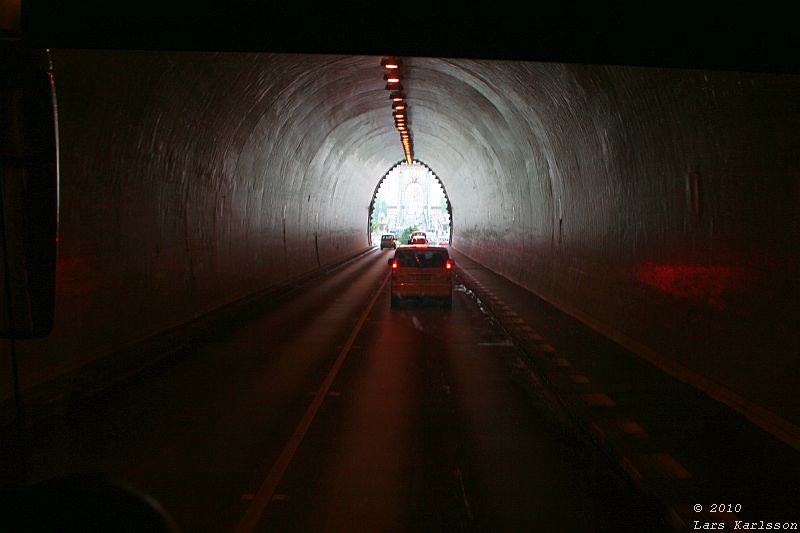 After the visit at Memento Park we take the bus back to to the city, jump off at the Chain Bridge that we want to study in detail.
---
Chain Bridge: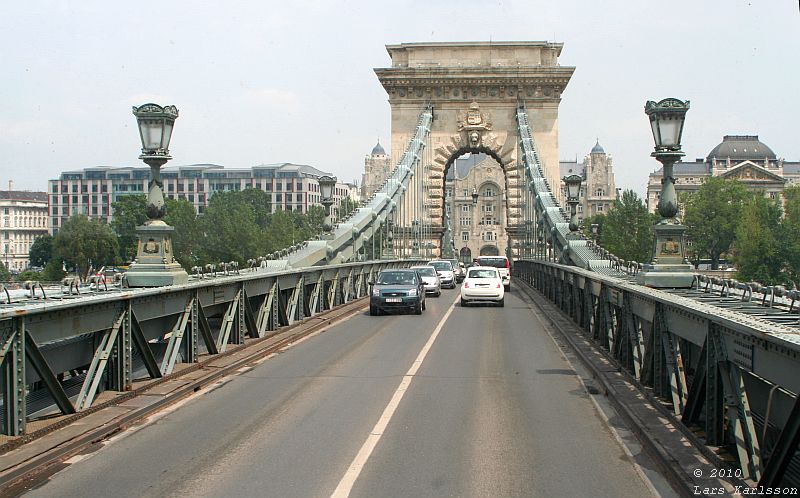 It's a narrow bridge with only two lanes. But when it was built there were no cars.
---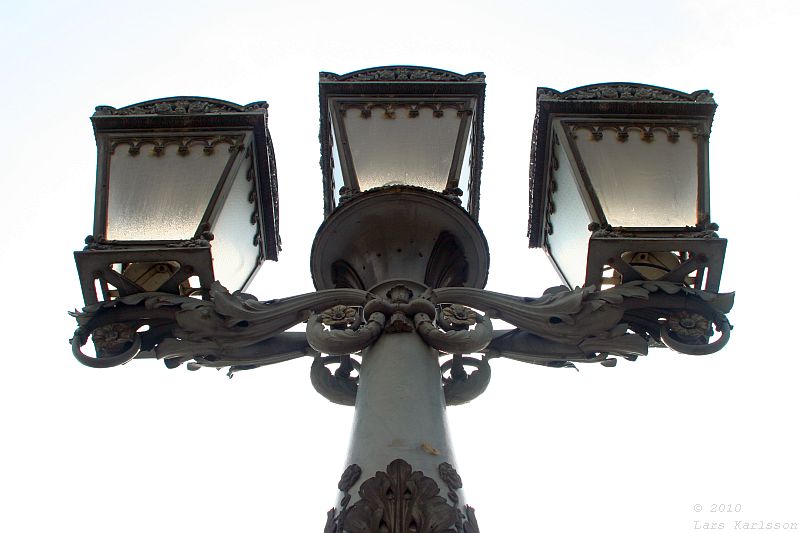 Maybe once gas powered light, we had a relative in our family who was a "light man".
---
---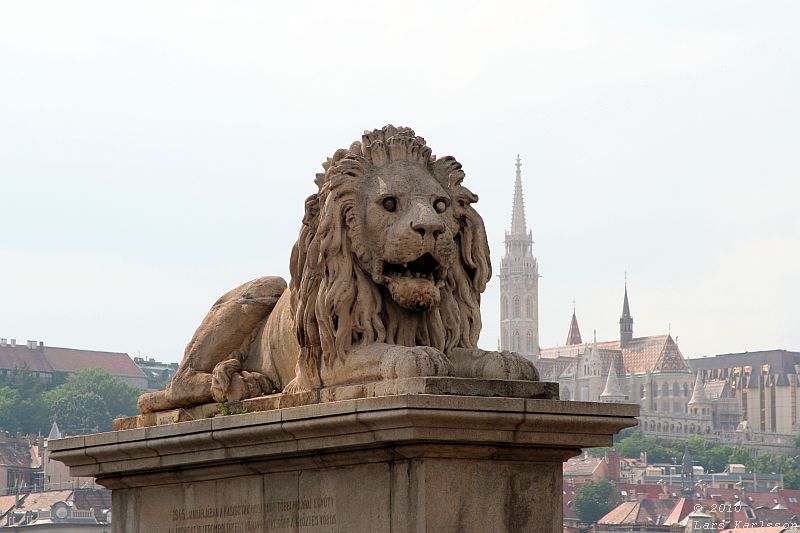 One of the lions that guarding the bridge.
---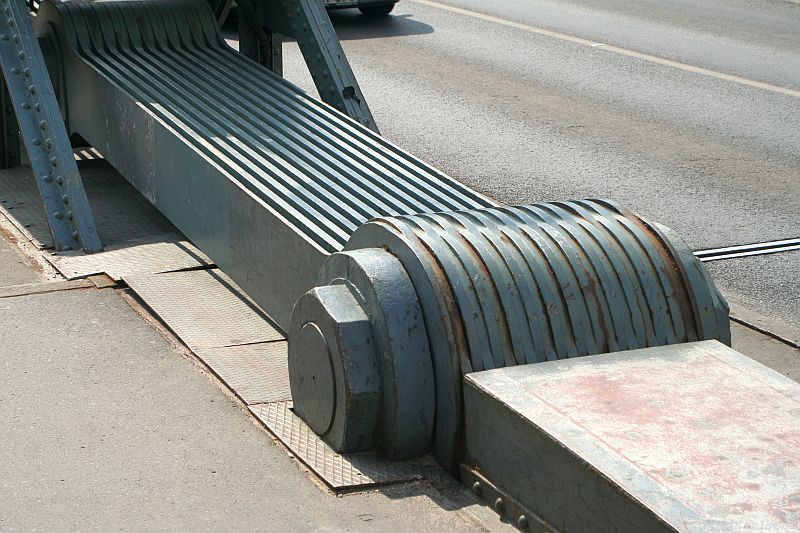 Detail of the chain that hold the bridge up. It's like a big bicycle chain.
---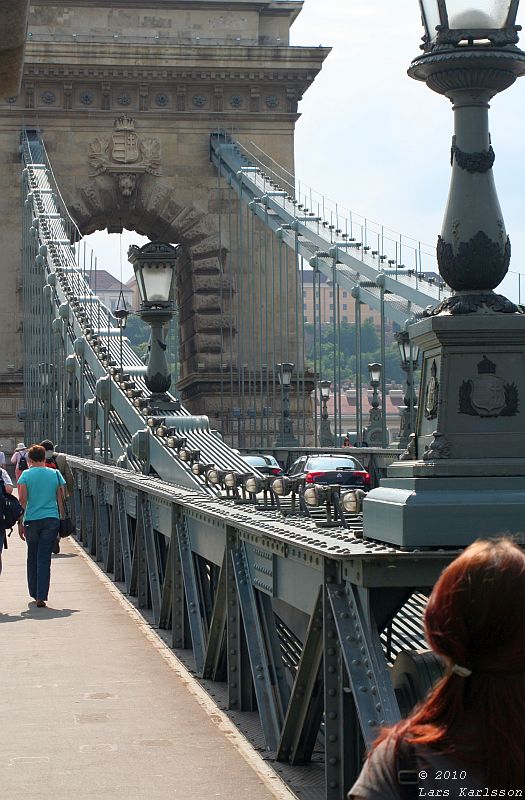 This is really an example of how old technology is much more beautiful than modern.
---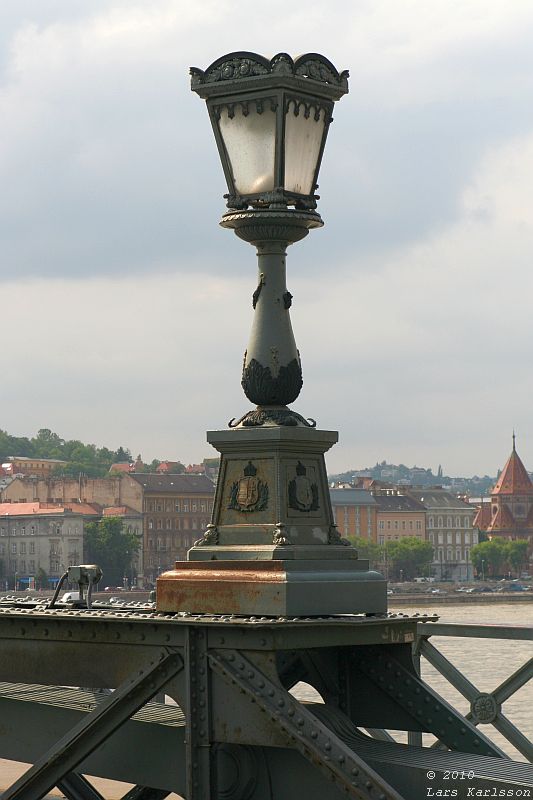 Beautiful Iron cast work.
---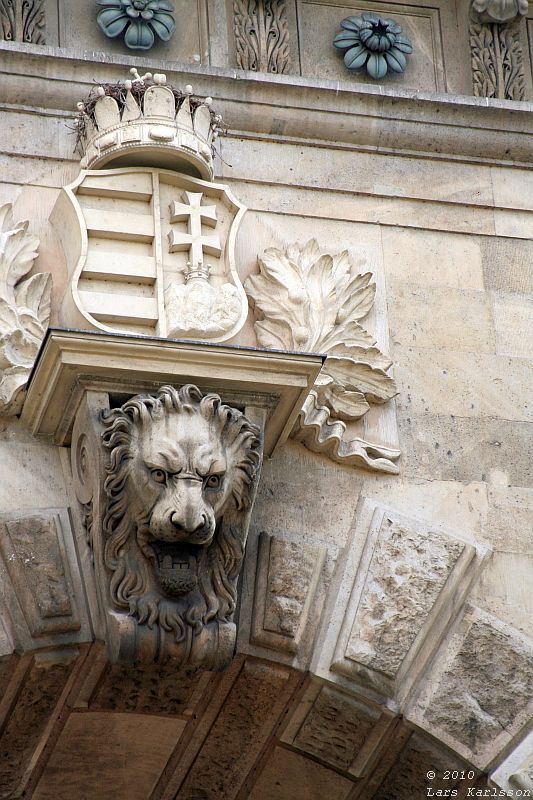 ---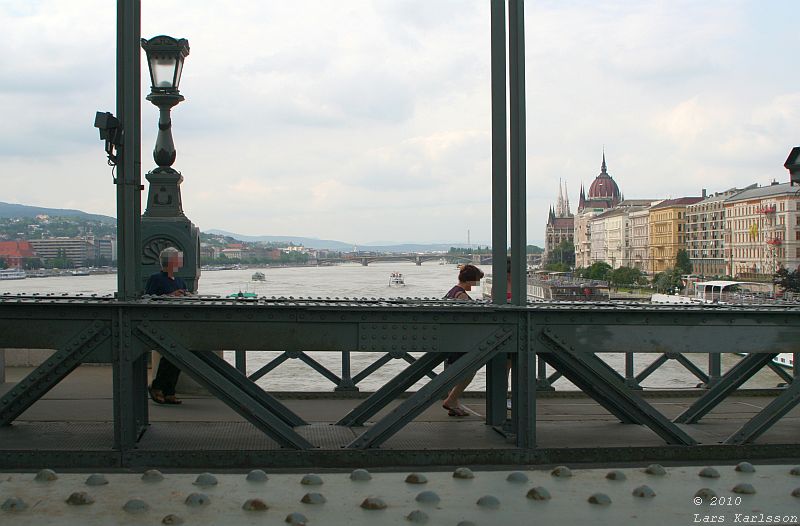 View over the river Danuba.
At Wikipedia you find more information about the Szechenyi Chain Bridge:
---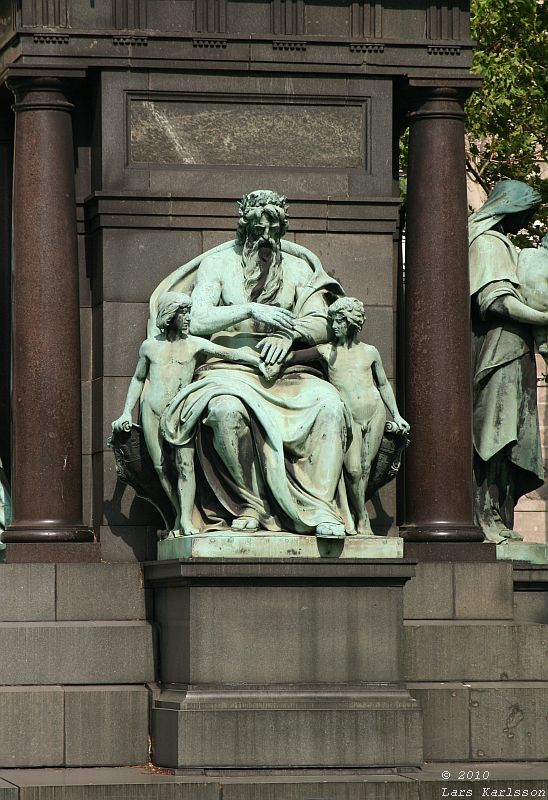 Because of the bad weather today we walk back to our hotel room for a rest, after a couples of hours we went out again. We visited restaurants and pubs to sit at.
---