My travel in Europe:
To the cities of Eastern Europe
Krakow, Bratislava and Budapest, 2010
---
Content:
---
Day 2, Walking in old town of Krakow:
Google Map over Krakow:
---
Old town of Krakow:
Today we have a whole day to just walking around in Krakow. Even this day the weather is fine, about 29 degrees Celsius, one more than yesterday.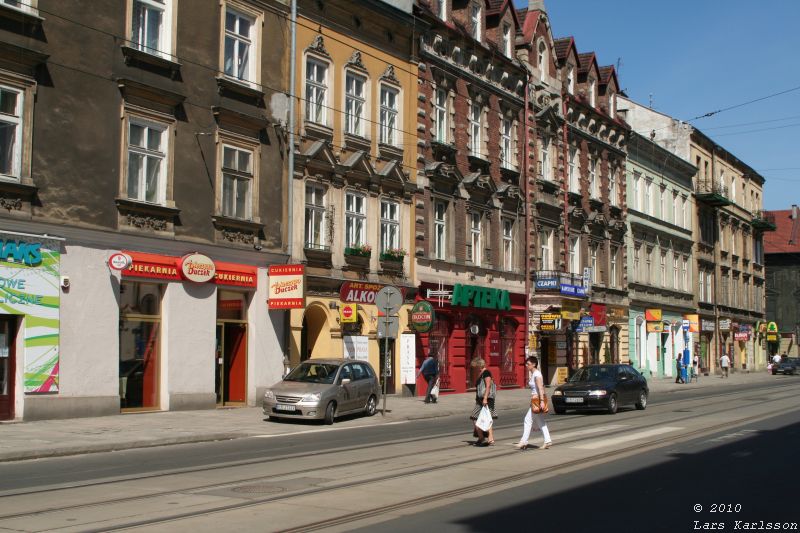 Today we must buy tickets for the train, from Krakow to Bratislava. We have to do that at the train station which is placed in Northern Krakow and we live in Southern Krakow.
---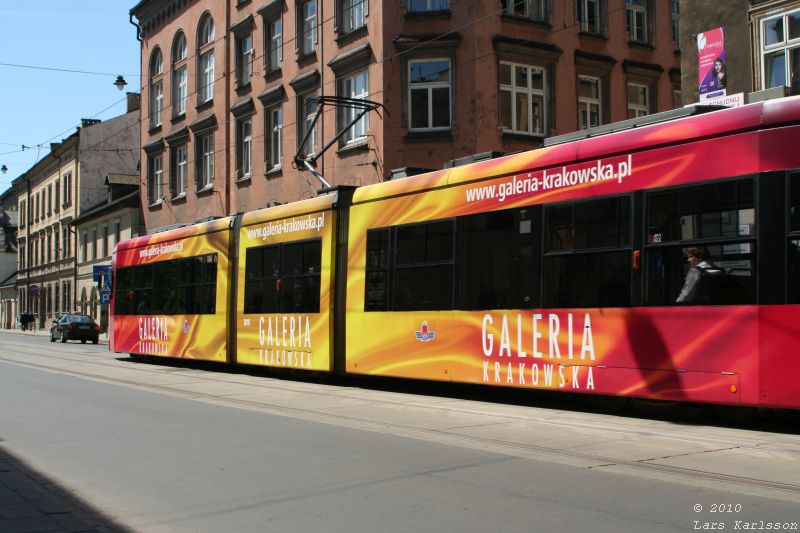 We took the tram which we had close to the hotel.
---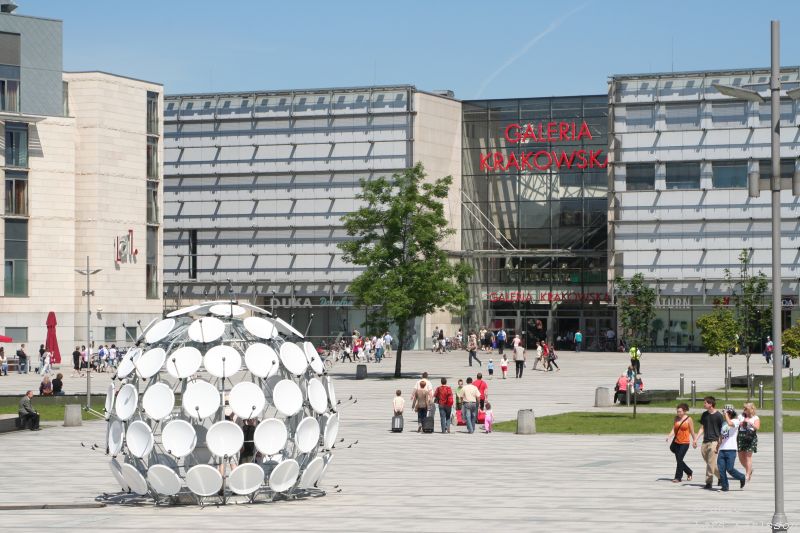 At train station once again. It's behind this galleria which we walk through. The Polish name of the train station is Krakow Glowny.
---
Krakow Glowny: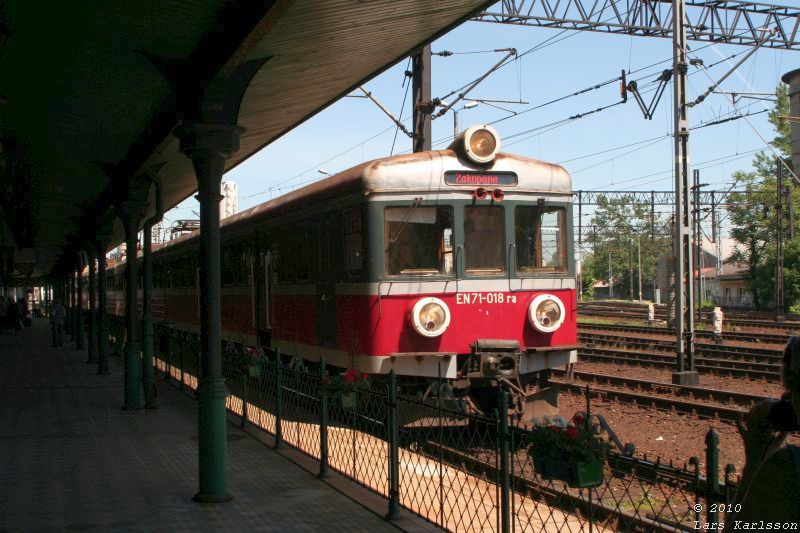 We have to take four different trains to come to Bratislava. It will not be easy for us, no English signs where we could get information. The tickets didn't cost very much, 55 Euro each.
We enter the platform to have a look at the trains, as you see they are a bit old but very interesting, that's the way we wanted it.
---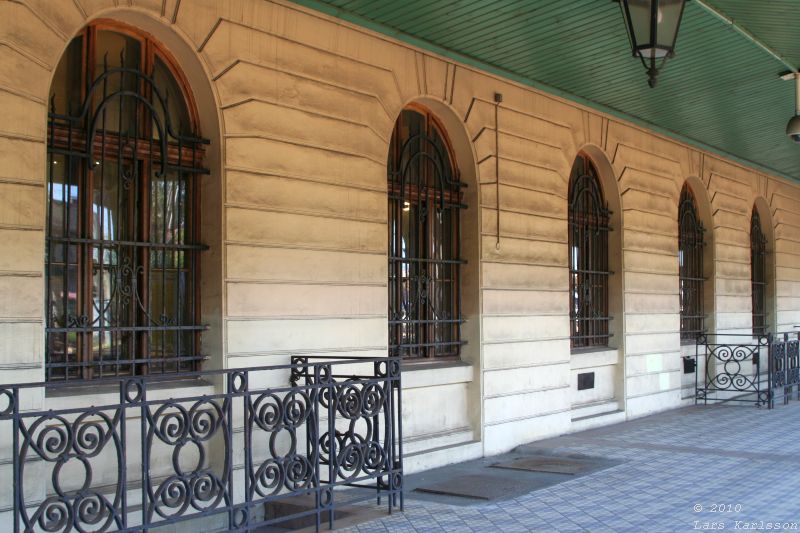 This is how an old train station shall look like. It's a time machine.
---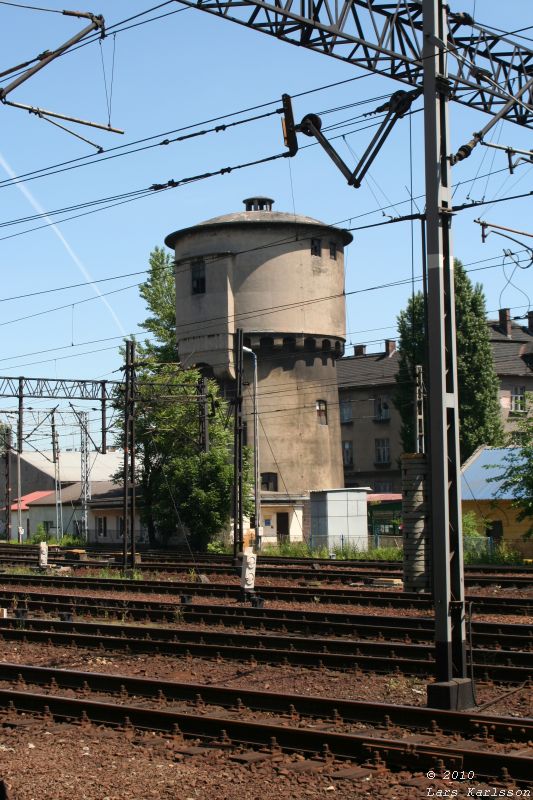 We found a sign that told that this water tower was built 1925, used in earlier times to fill the steam locomotives with water.
---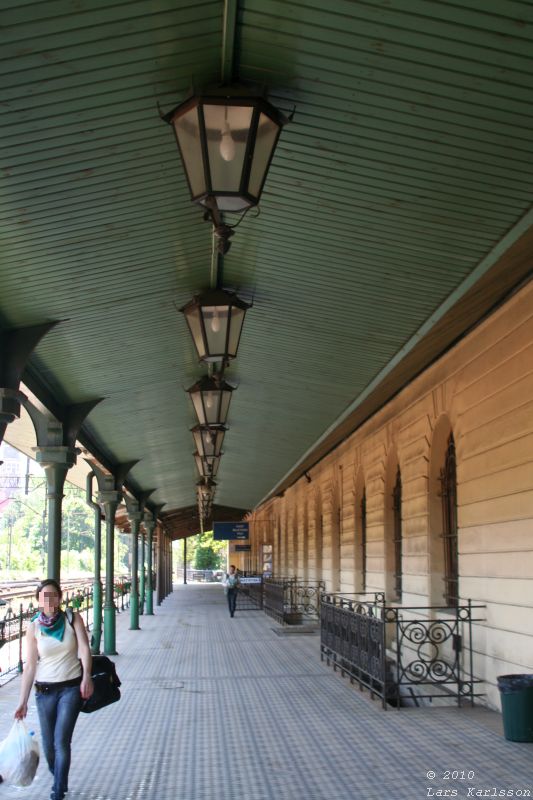 It will be very exiting to travel by train but there is still 3 days left in Krakow until we leave.
At Wikipedia you find more information about Krakow Glowny railway station:
---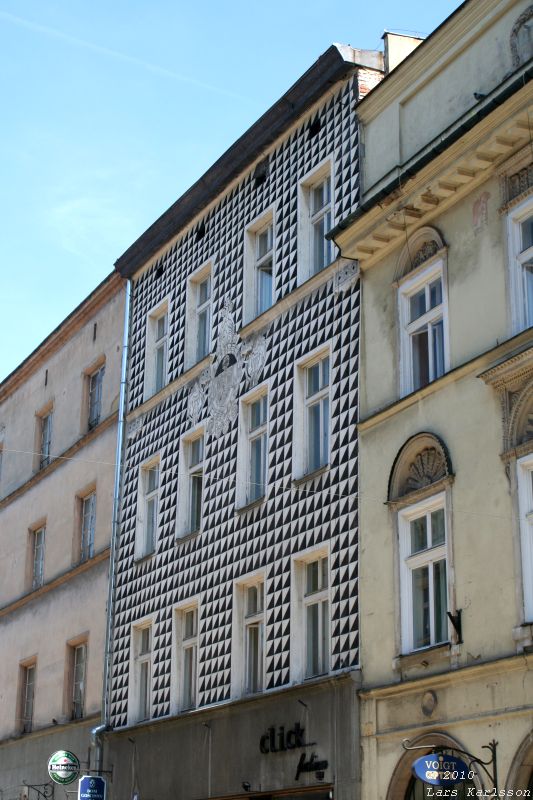 Now we want to take a closer look at the main square, Rynek Glowny. We walk along some old streets to come to that place.
---
---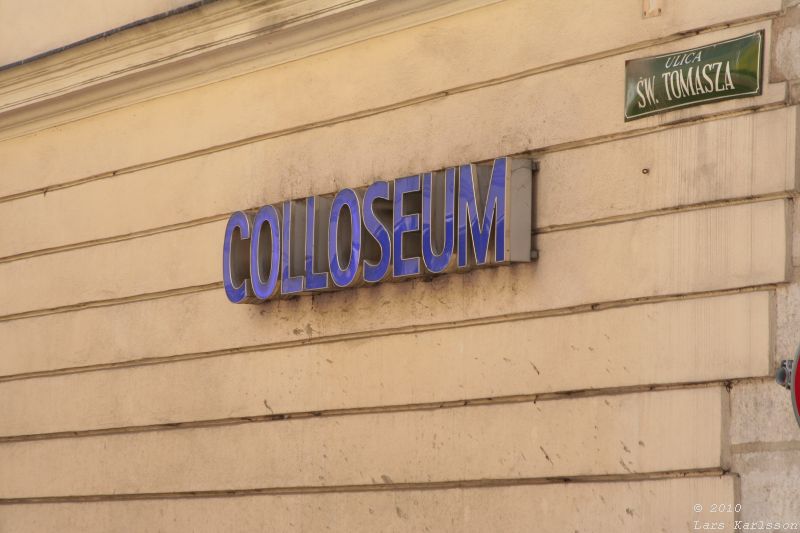 Street SW. Tomasza.
---
Rynek Glowny:

This is the main square of Krakow, or Rynek Krakow. In front of us the old market hall.
---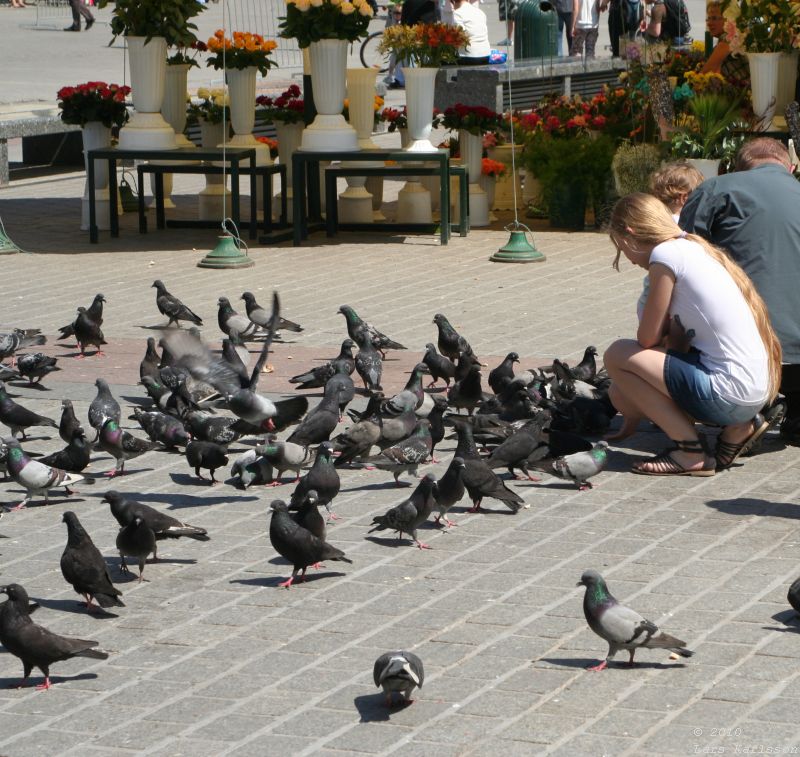 As on all squares you find doves, a lot of them. This square is one of the largest medieval squares in Europe.
---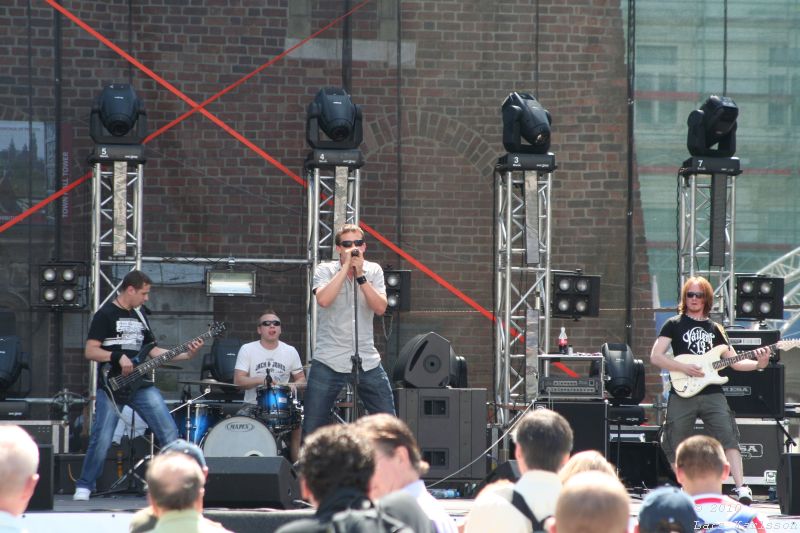 This day they had a musical festival, it could be the rock group Valtern that are playing here.
---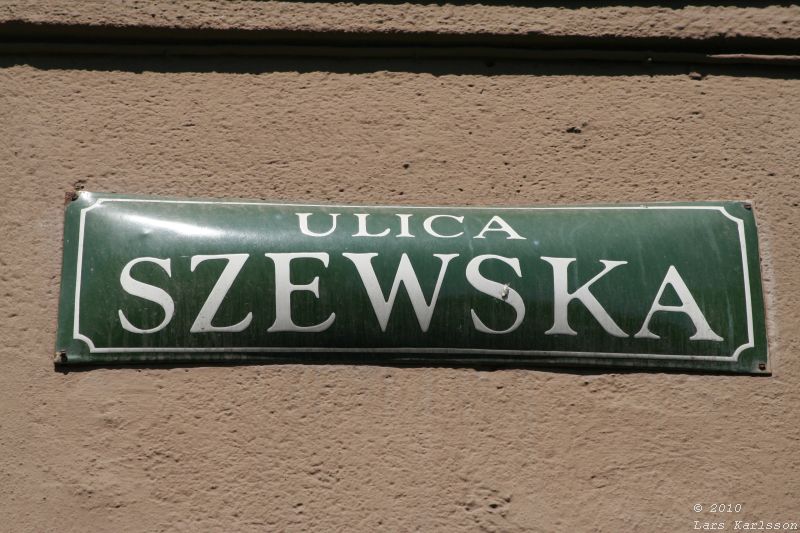 Street Szewska, ulica = street.
---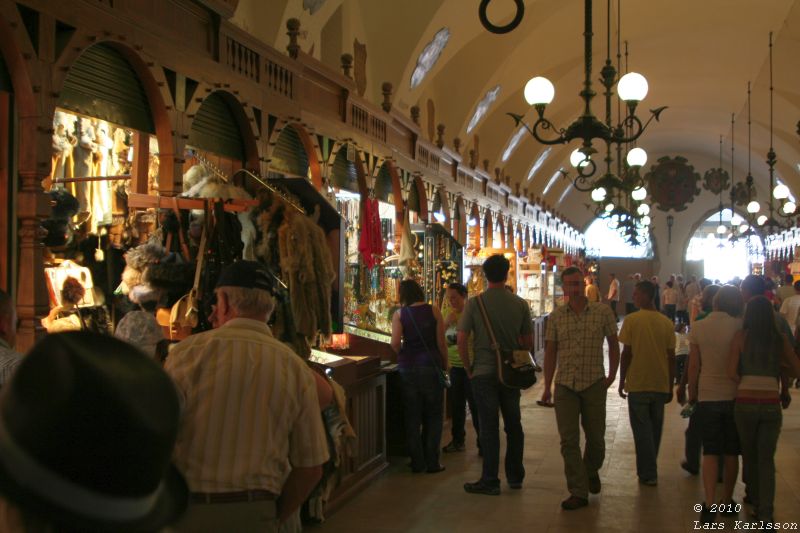 Inside the market hall, not food as you normally find, more like stores or shops.
At Wikipedia you find more information about the main square of Krakow:
---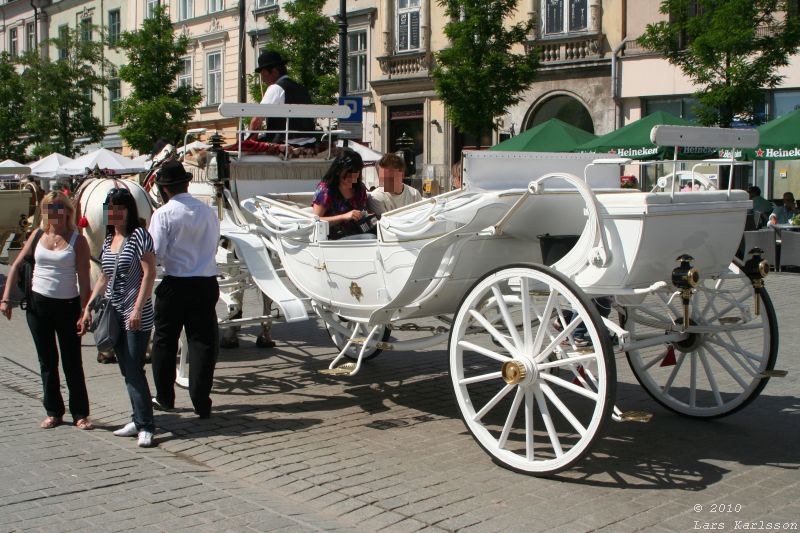 This is one of the beautiful horse driven carriages we have seen signs about. Really cool.
---
St. Mary's Basilica: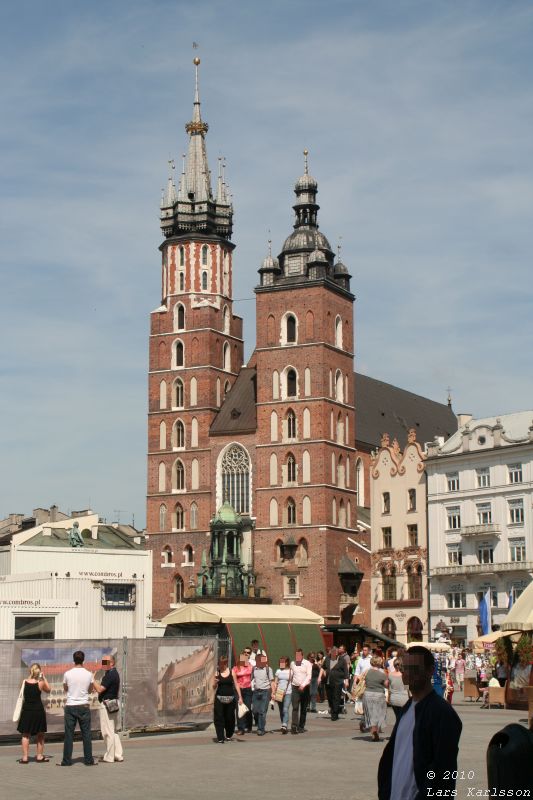 At one corner of the square we found this church, St. Mary's Basilica. Almost 800 hundred years old and it has a height of 80 meters.
At Wikipedia you find more information about St. Mary's Basilica:
---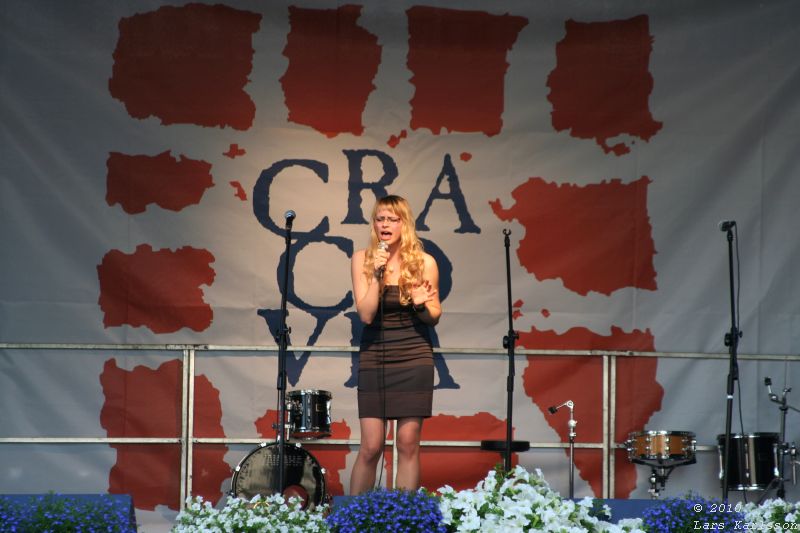 Another artist that perform her song, she was good but don't have her name.
---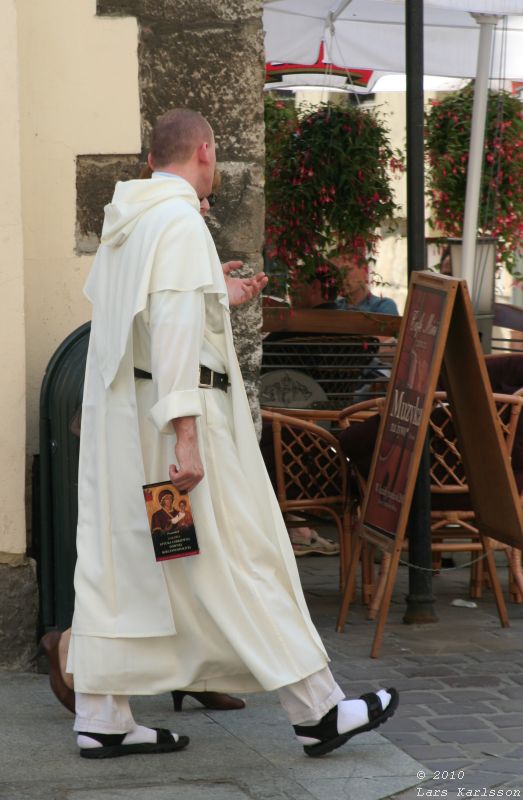 ---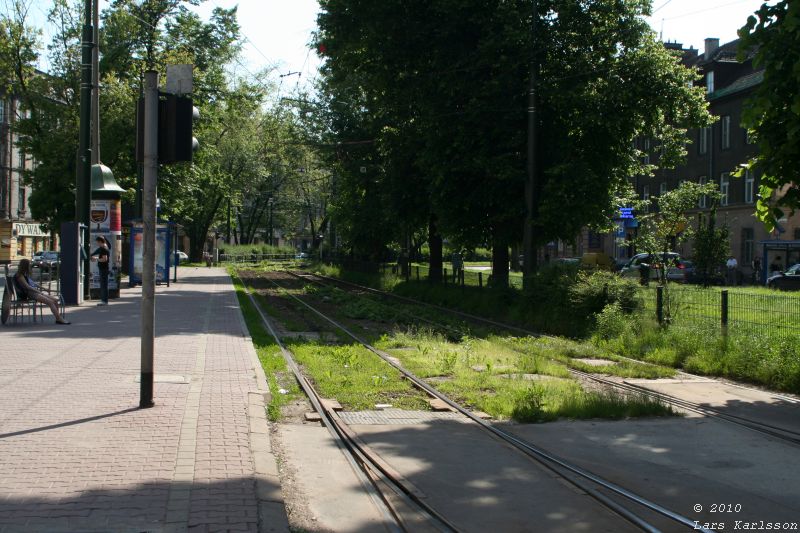 After this walk at the square we took the tram back to the hotel.
---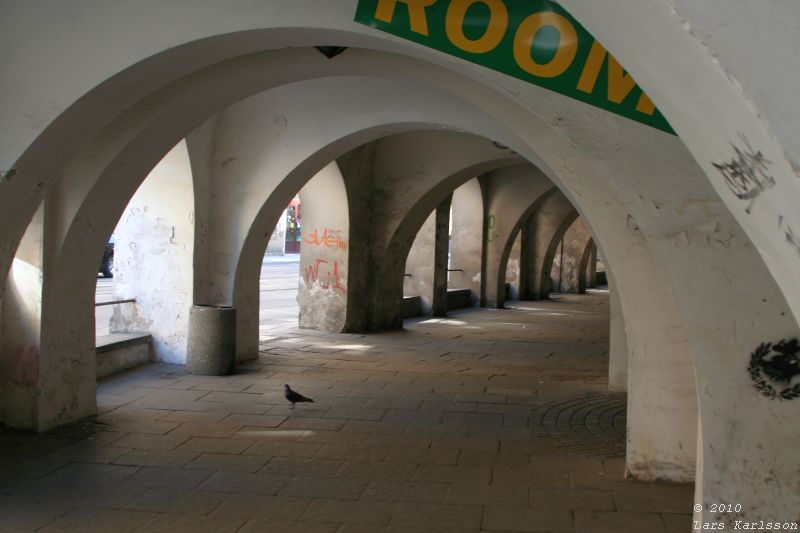 Jump of the tram and follow street Augustianska, follow this tunnel and then turn right.
---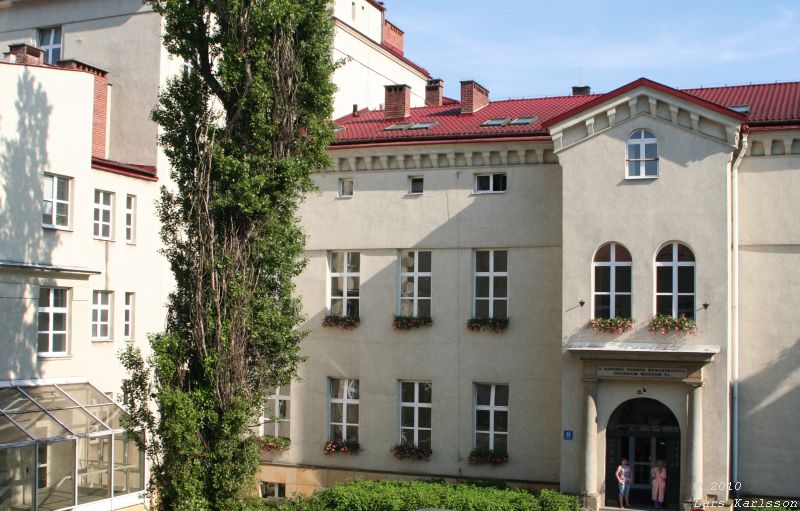 From our room at the hotel we have this view, it's a hospital, Oddzia Kliniczny.
---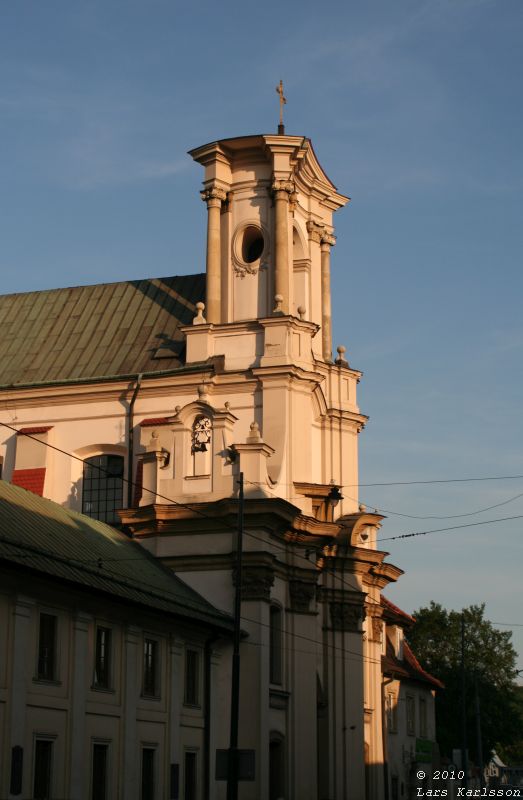 After two hours of rest at the room we are out on the streets again.
---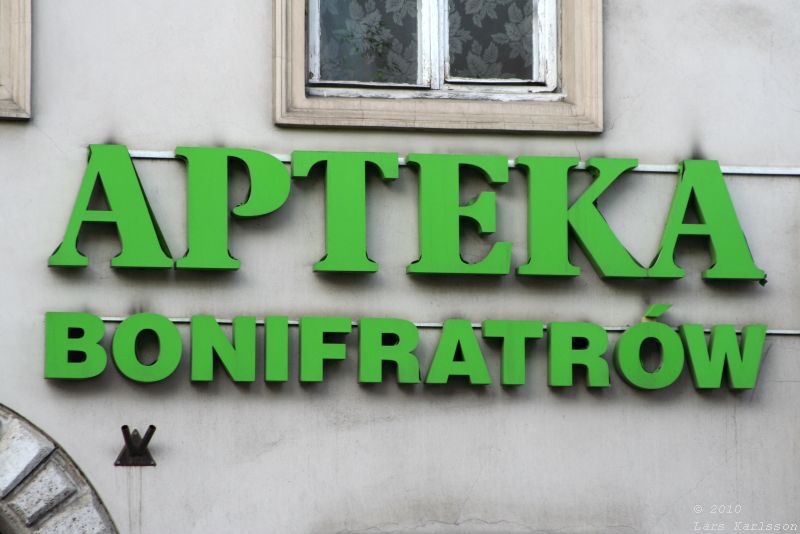 ---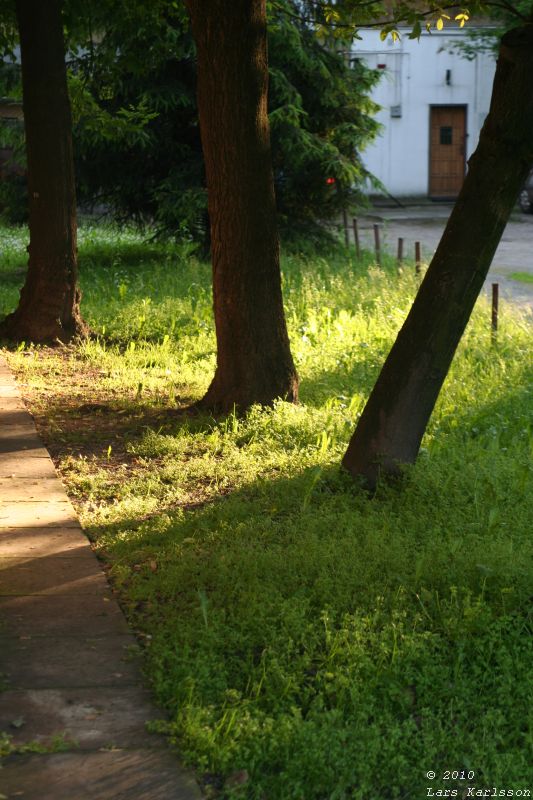 This time we want to see the river Wisla or Vistula in English.
---
River Wisla: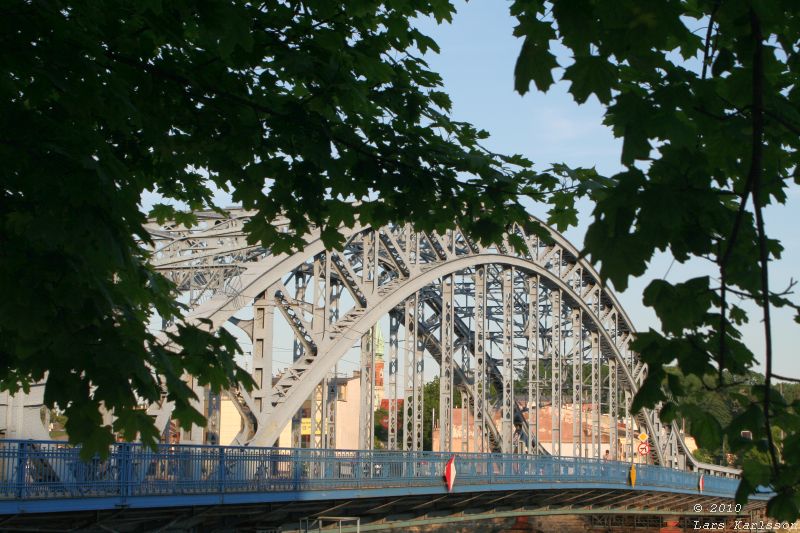 The road and railway legions of Marshal Jozef Pilsudski Bridge.
Here you find more information about the Marshal Jozef Pilsudski Bridge:
---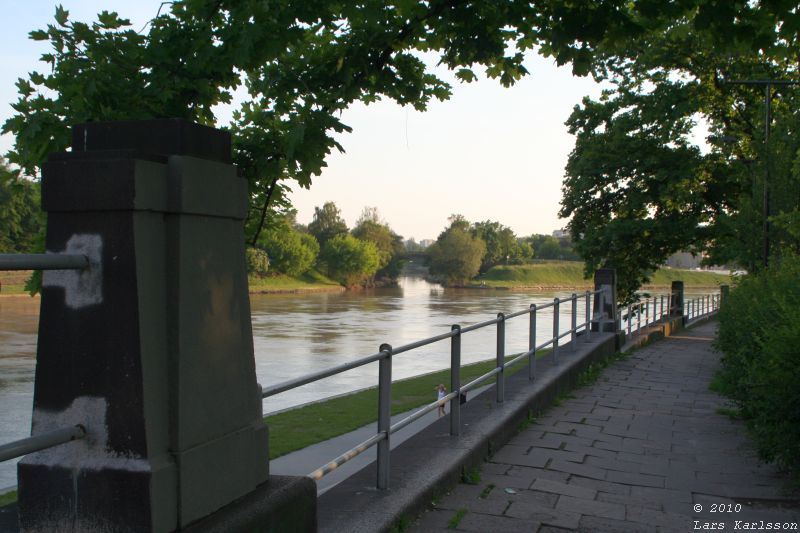 The river Vistula flow all the way through Poland, 1047 km long.
At Wikipedia you find more information about the river Vistula:
---
Just a few weeks before we arrived to Krakow it had been a catastrophic situation here, the river flooded and damaged one of the bridges. Here you see how they have they have rescued the bridge that was swept away. You also see all the sand bags they used to block the flood and now left on the beach.
---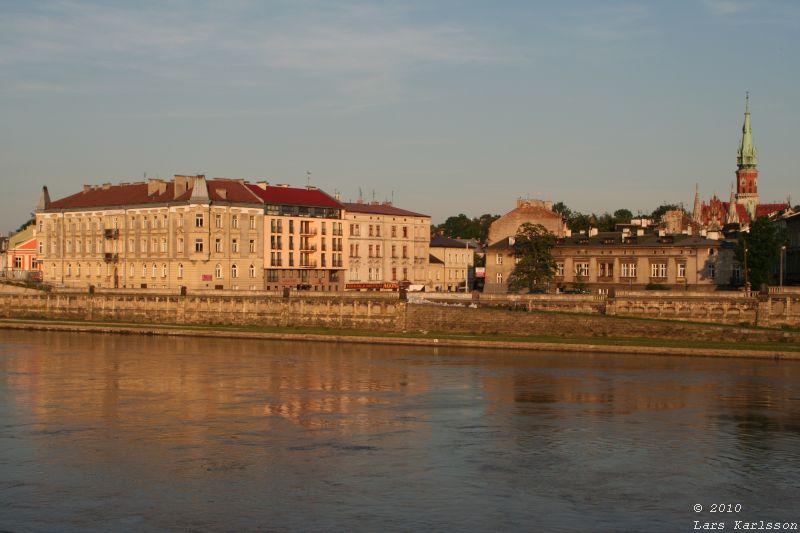 On the other side of the river and behind these buildings the Oskar Schindler's factory is placed which is famous from the movie Schindler's List. Schindler saved thousands of mostly Polish-Jewish refugees.
At Krakow Wiki you find more information about the Schindler's factory:
---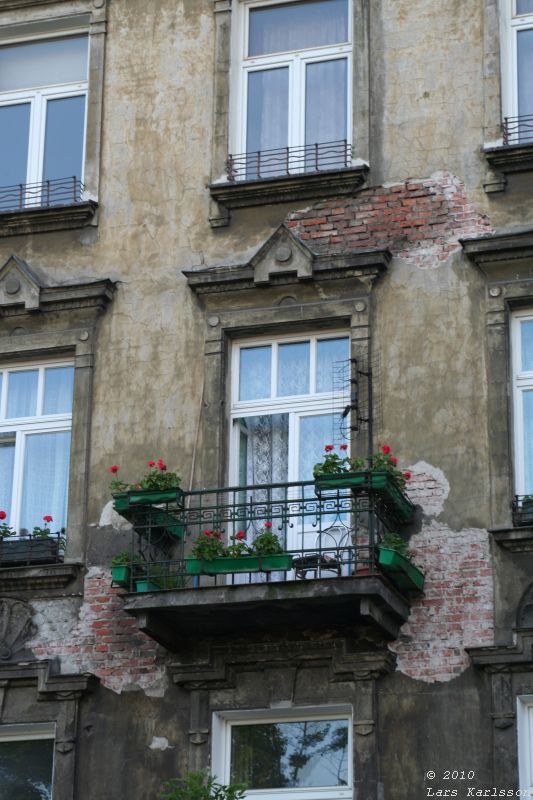 ---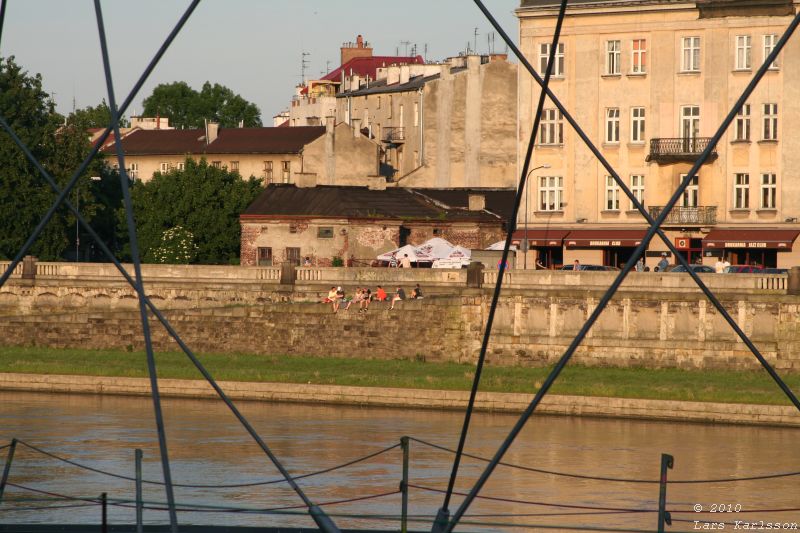 It had been a hot day so it's much better now in the evening.
---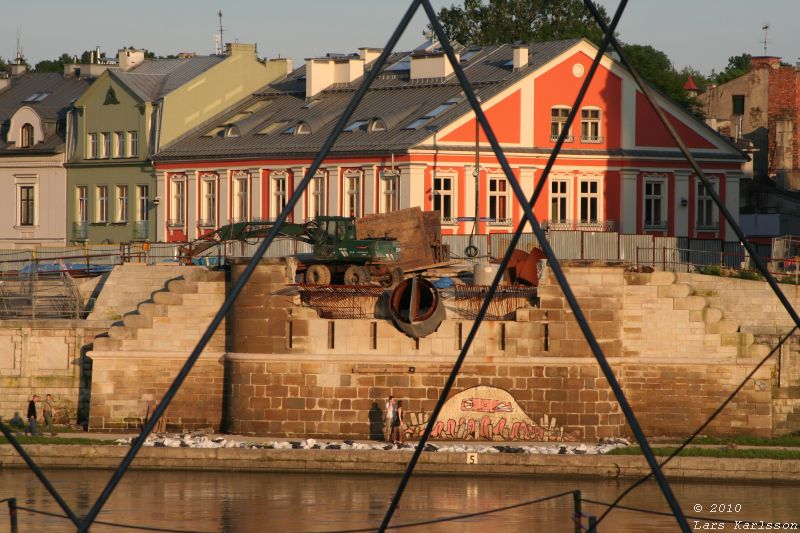 One of the foundations to the broken bridge. It was the Father Bernatek's bridge and what I can see from photos today it's restored.
---
Jewish blocks: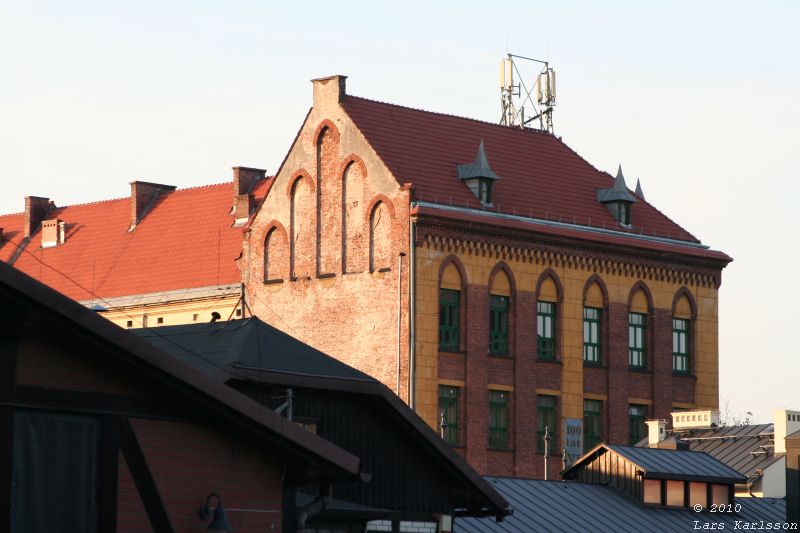 After we left the river we walked into the Jewish blocks, we pass through a lot of old factories blocks on the way.
---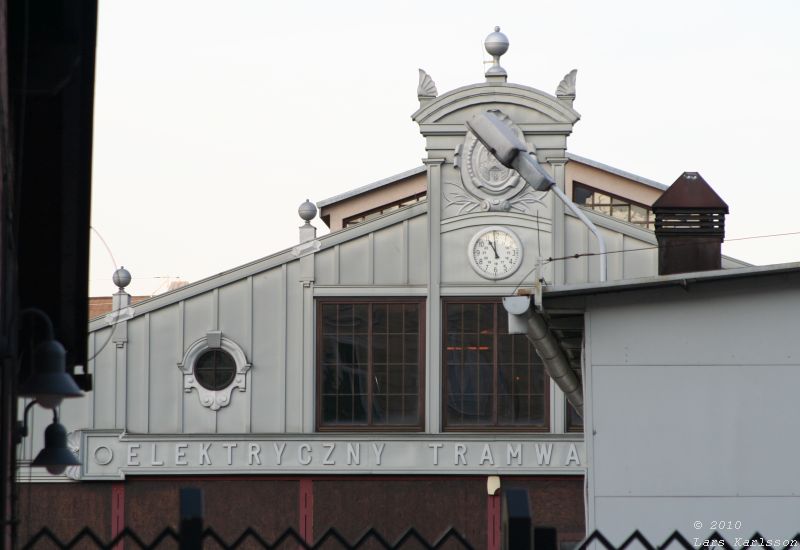 Elektryczny Tramwal, it looks to be a garage for the trams.
---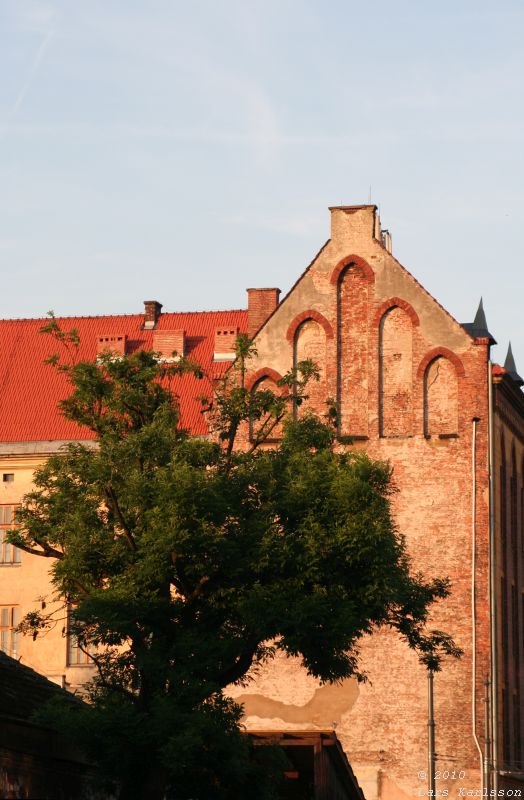 ---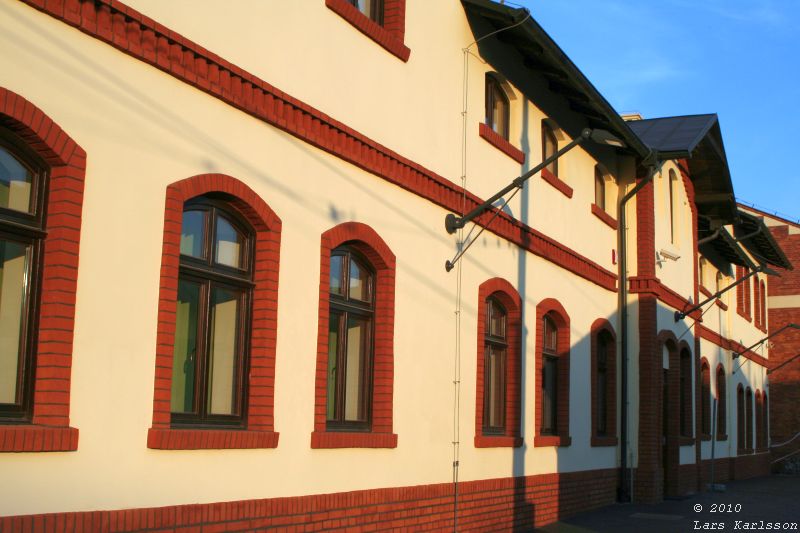 ---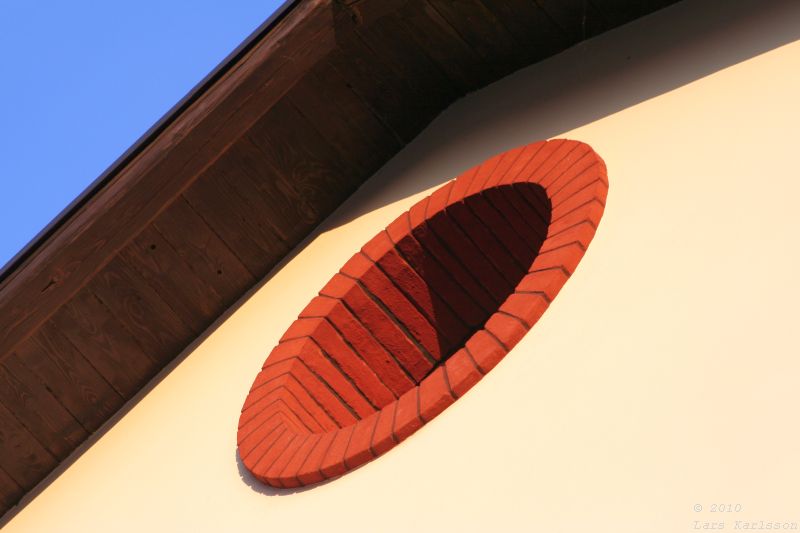 ---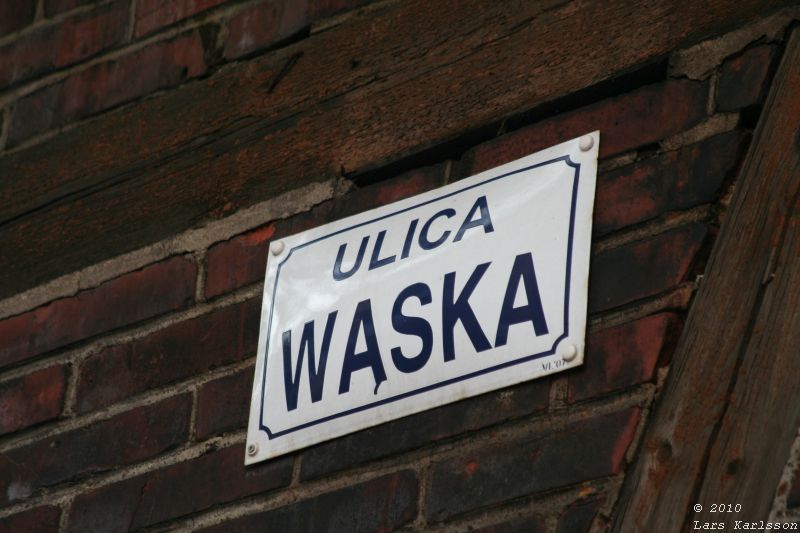 Street Waska.
---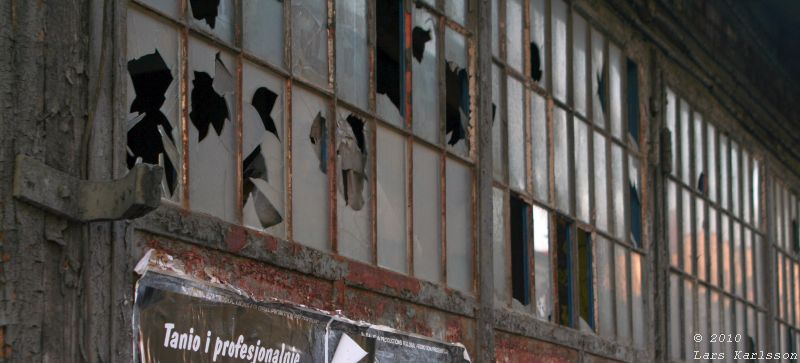 ---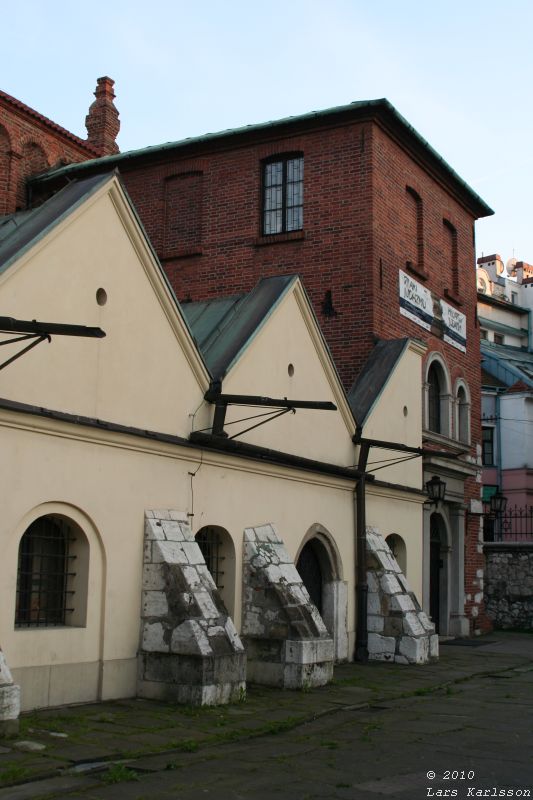 It's very exiting to walk at this place and see all the old factories.
---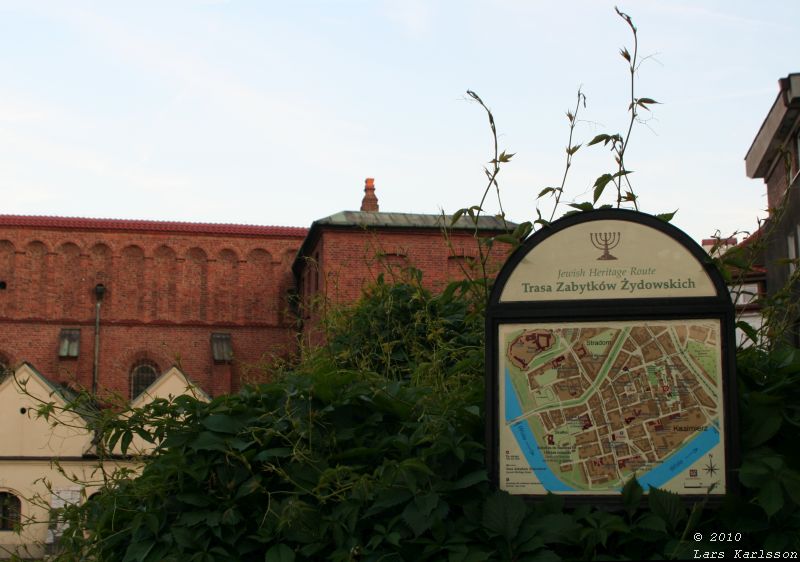 A sign tell us that we have come to the Jewish Heritage Route.
---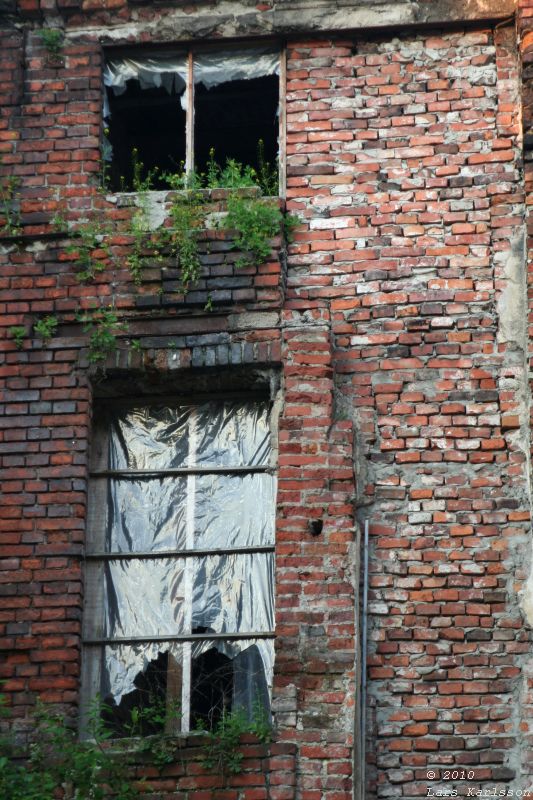 ---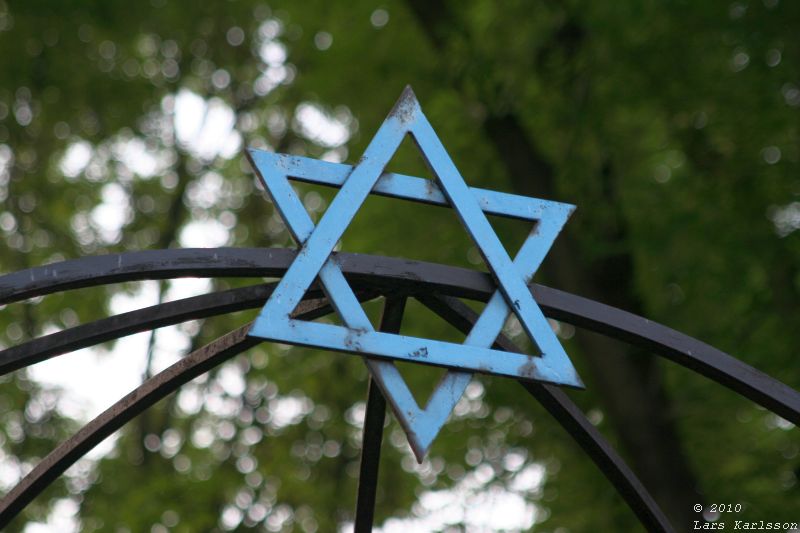 ---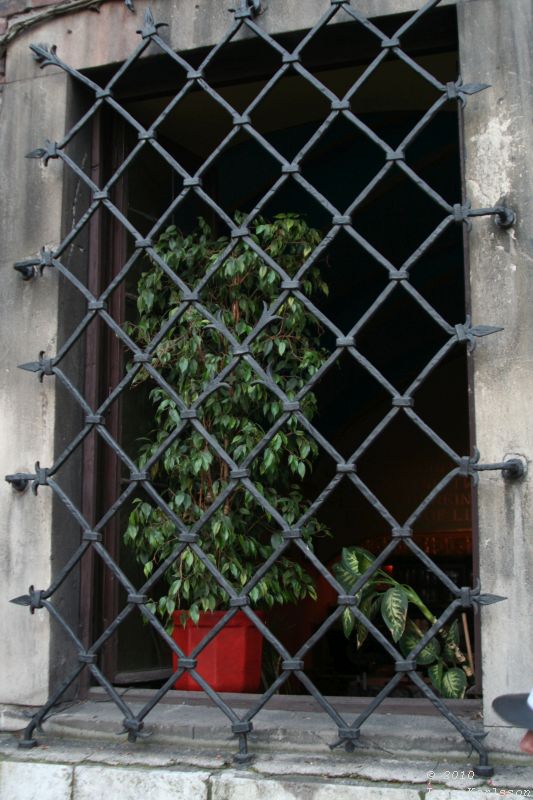 In the Jewish district we found a lot of restaurants, good because now we were hungry. It start to be late and after we had eaten we walk back to the hotel. It's not far from here, maybe 300 meters.
---