Observatories that I have visited:
Sandvreten Observatory, Sweden
---
Sandvreten Observatory
About 100 km from where we live there is an observatory, Sandvreten's Observatory. One evening we were invited to that place by our friend Christoffer. This was the year 2013.
---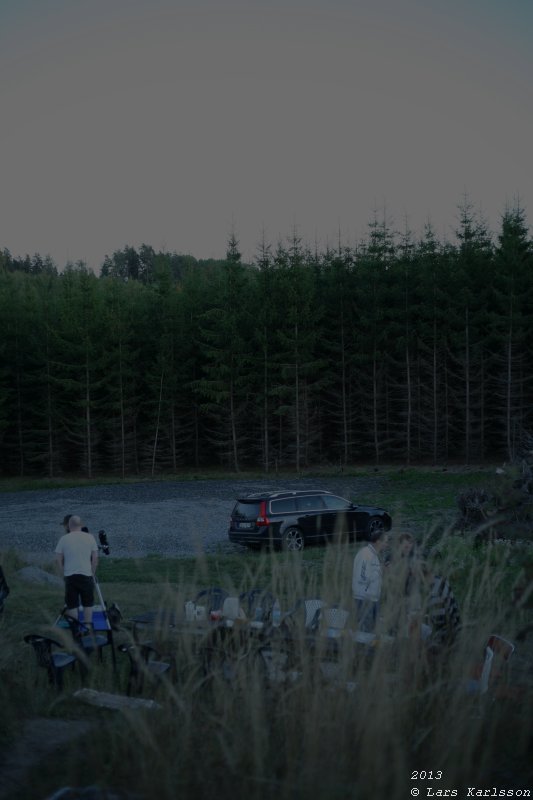 We arrived at the evening, most amateur astronomers were already here. They set up there portable equipment, most of them are doing astrophotographing.
---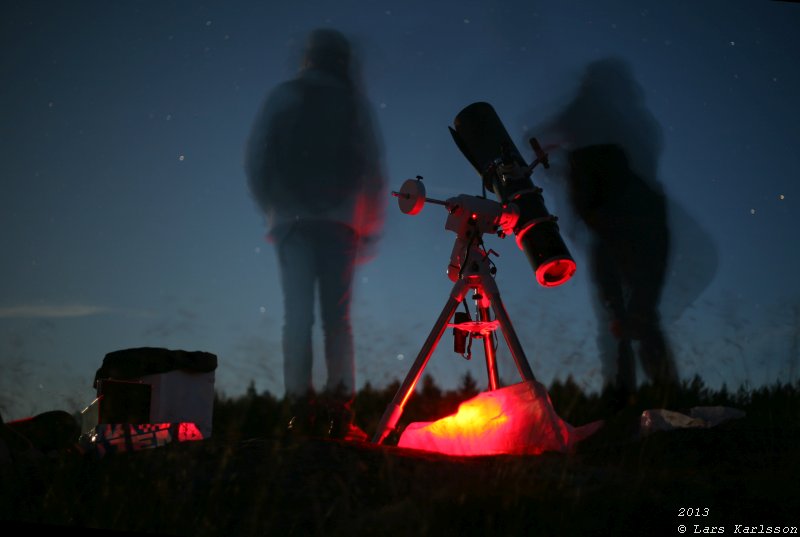 When doing long exposure of the stars you need to have a motor driven mount. To get it to work it must be exactly parallel to Earth's rotation axis, that axis is pointing about to the star Polaris in the Little Bear constellation.
---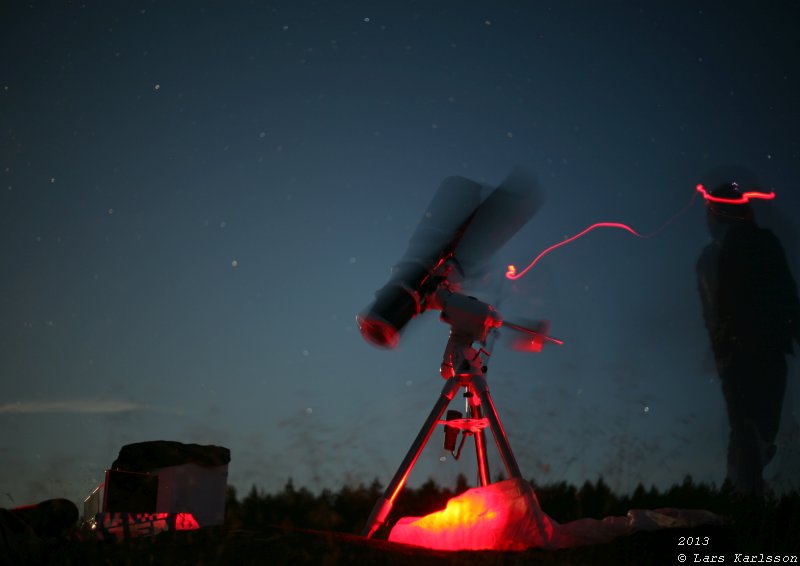 When finished the polar align which could take a while the telescope is moved to the object. An object which is chosen to be far away from the horizon and in a direction where it's dark. The procedure is about the same if you do visual observations which this telescope is used to.
The telescope here is a small reflector, that's a telescope built with mirrors which also the largest telescope's has.
---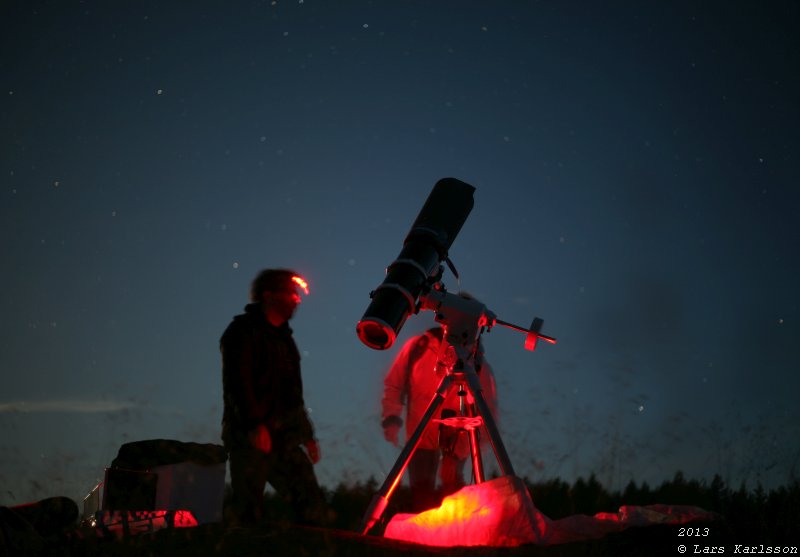 Then some fine adjustment have to be done.
---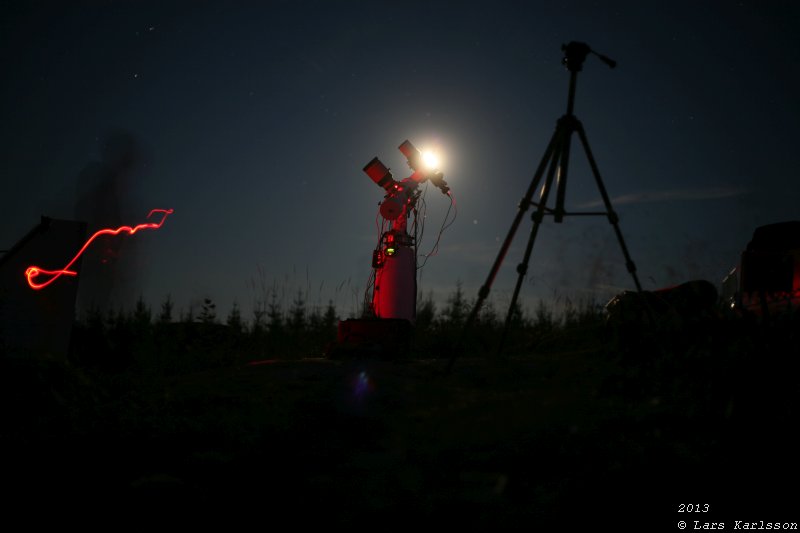 We walked around on the hill and talked to different people. This time we had stopped at a telescope which is of a refractor type. That's a telescope which is built with lenses. An old construction, but when doing astrophotography they are very good on wide fields. But much more expensive compare to a reflector telescope of similar size.
---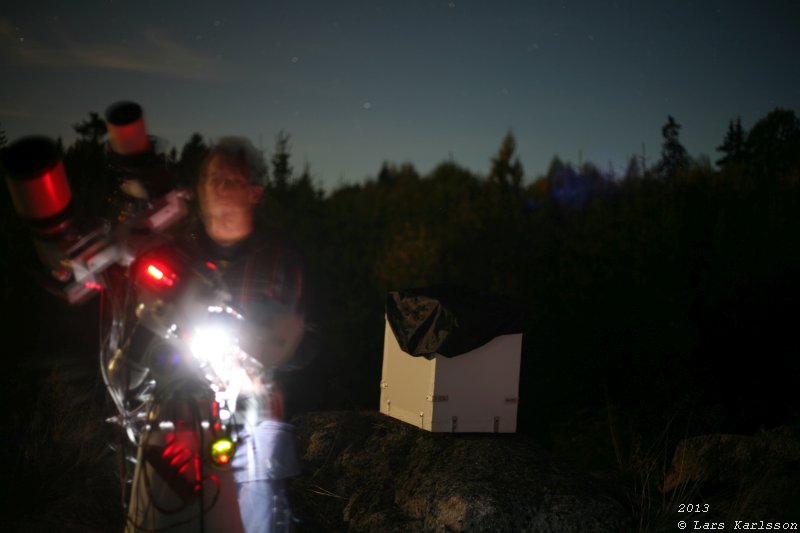 Also the exposure time must be found that is correct for the object. Now the camera is setup and ready to start doing astrophotography. For me at our balcony it takes about a hour, if I travel away to a dark place it will take at least two hours to do the setup.
---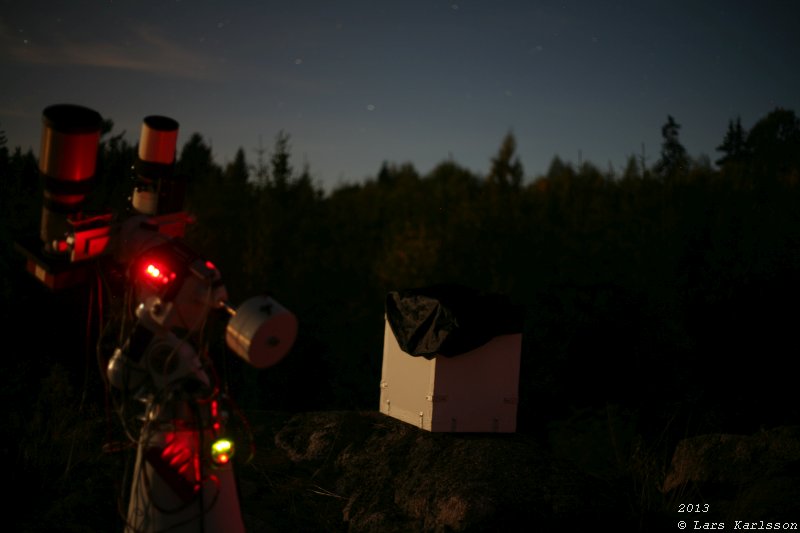 When working on a place like this you are dependent of power full batteries. I have a 45 Amph car battery, it last for about 6 hours with my heavy setup. My smaller setup with only camera lenses is much more easier to handle and only need standard batteries.
---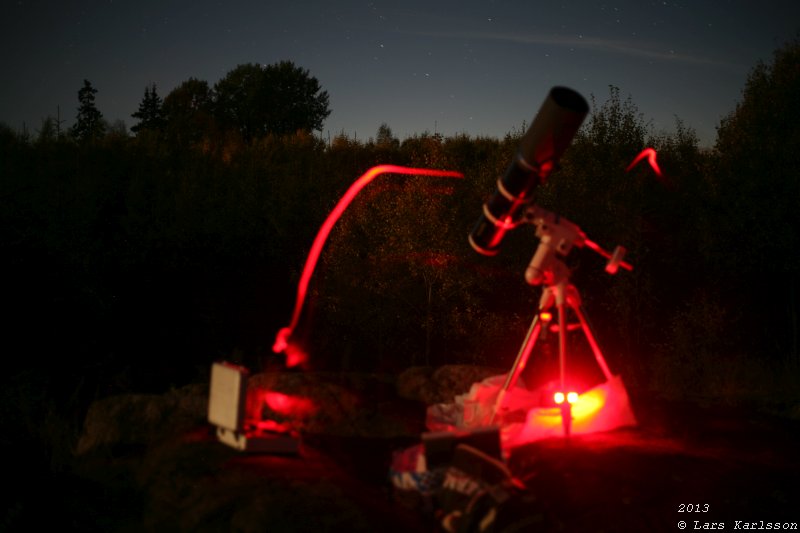 We go back to the reflector telescope.
In another telescope we got offered a view of a double open cluster. What a view !
---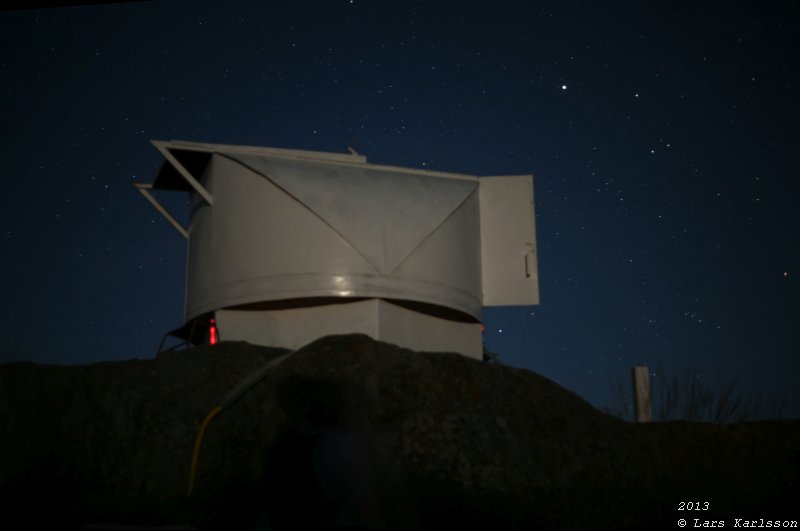 The big stationary telescope T42, we got a guided star tour around the sky.
---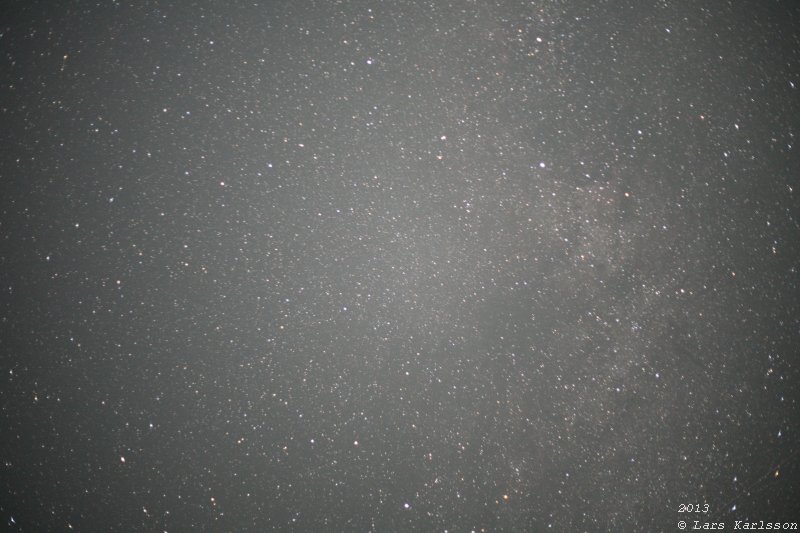 Even I tried to catch some photo. At that time I hade the Canon 5D Mk I camera with full frame sensor. The lens was the normal 50 mm f/1.8. Normally I stop down the lens to f/4, but not this time, used it fully open. It's just a single 30 seconds exposure, no image processing done, just as it's direct out from the camera with file format set to jpg. I did not even brought the tripod, I let the camera lay down on the ground and pointing to zenith.
---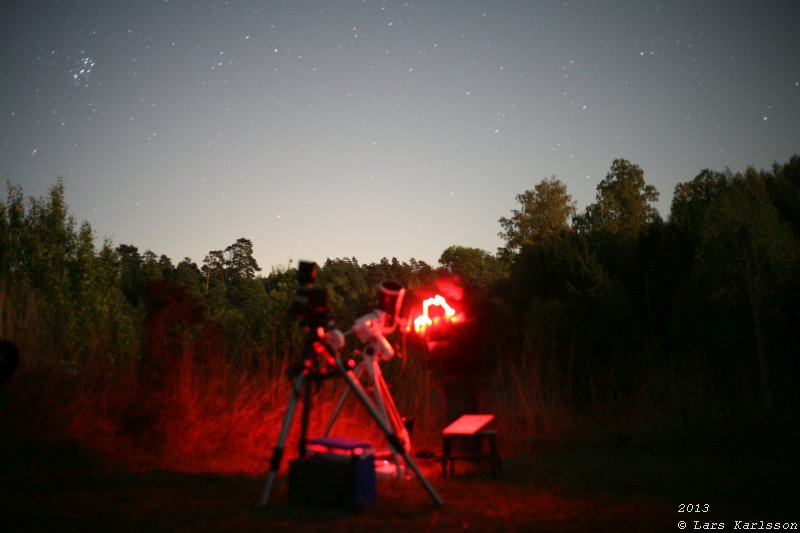 In the middle of September in Sweden we have the M45, Pleiades climbing up. It's a wonderful view to see the open cluster through a small telescope. Here are some examples of it that I have photos of:
M45, Pleiades. Another name of it is The Seven Sisters.
---
Did you find it exiting ? Why don't join an Amateur Astronomy Club ? At Northern of Stockholm you have UAA which is in the list below with other clubs at different places in Sweden:
---