Observatories that I have visited:
Stockholm's "new" Observatory, Sweden
---
Content:
---
5: the Meridian observatory
Behind the Astrograph observatory we have the Meridian observatory.
---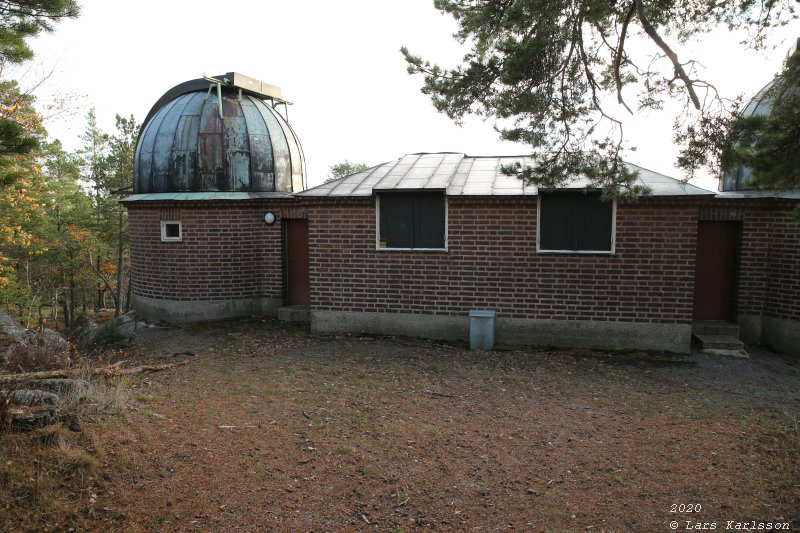 The Meridian observatory consists of two domes and two hatches in the middle. The two hatches in the middle are the openings to the meridian telescopes. I don't know what kind of telescopes they had in the two domes at each end of the building. When I studied here in the 1990s this house was called the Radio house. We did measurements of the Milky Way galaxy hydrogen signal. To do that we used a parabolic radio antenna on the backside of the house.
Already in the 1980s the amateur astronomy club STAR used part of this building.
---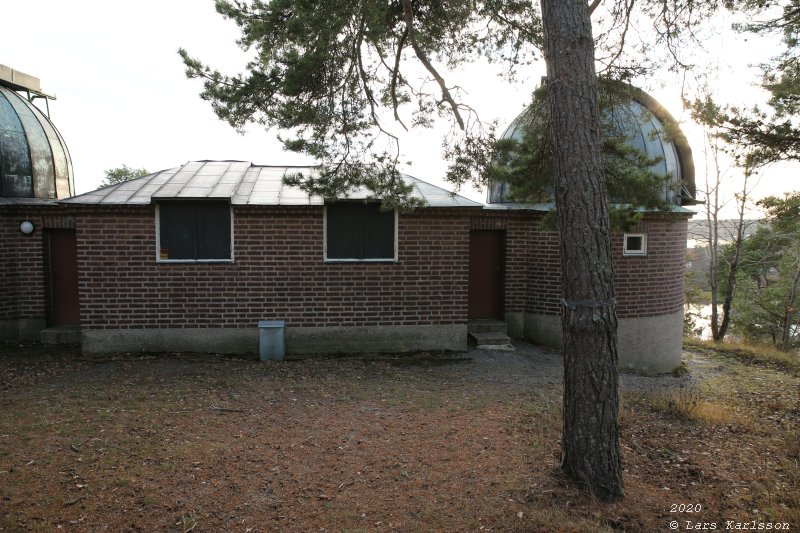 The second dome of the meridian observatory.
---
A view from South, sad to see all the windows are smashed, it must have happened recently. The radio parabola antenna was placed outside the building, in front of the white hatch. It was moved to the University at Albano when they closed this observatory site.
---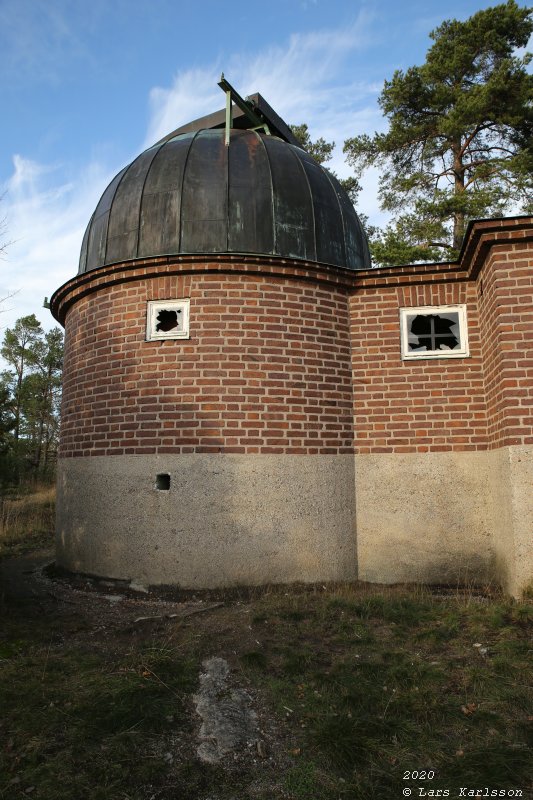 In the 1990s there were no equipment in the middle of this house more then the radio receiver for the parabola antenna. STAR hade the two side observatories, I didn't look into these rooms. But all the original instrument was gone already then.
---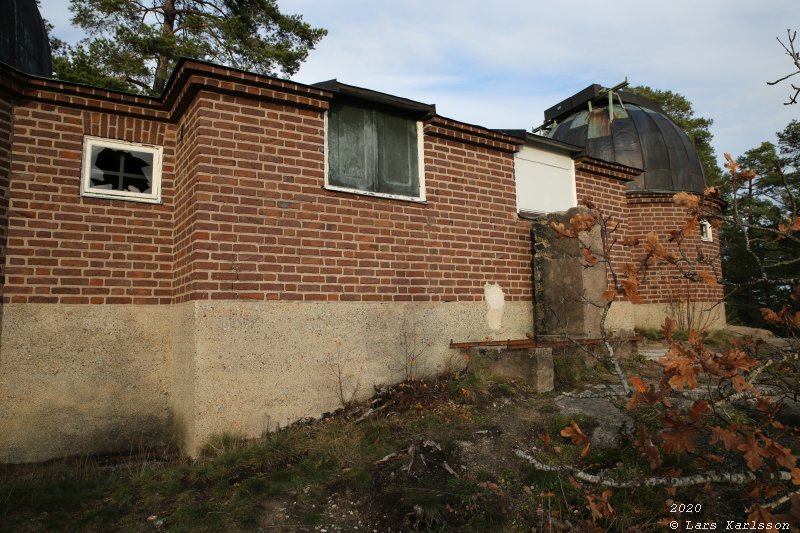 My friend Nippe told me long time ago that they had a visit of copper thieves. You can see how they have repaired the roof of the dome afterwards.
---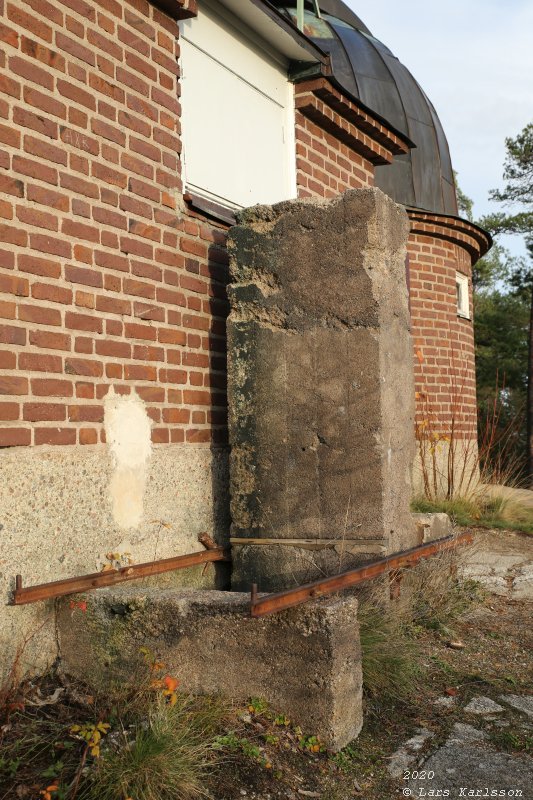 What I remember this concrete pillar was not used in the 1990s either.
---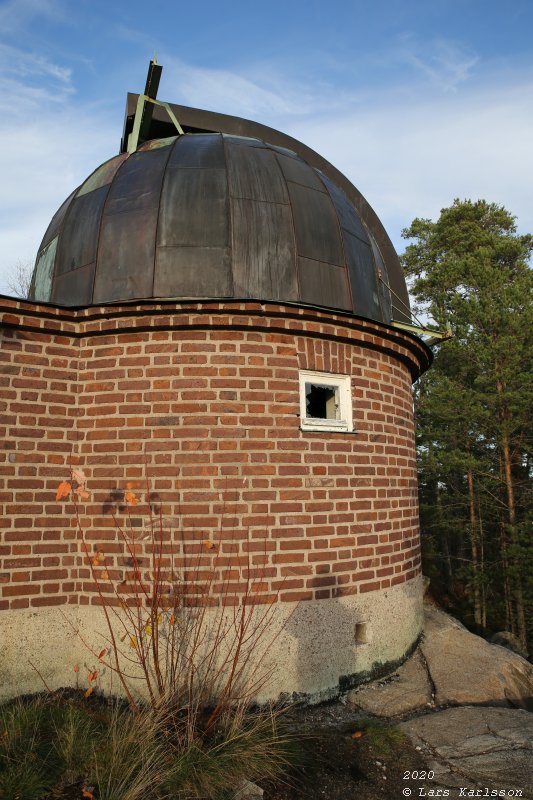 With no glass in the windows the building is not protected from rain. I have told the people at the club about it that it had been some vandalizing here.
---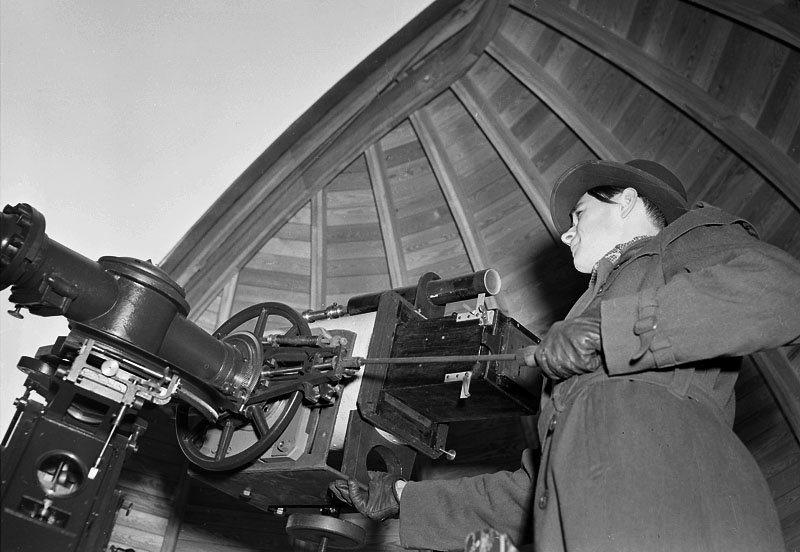 Credit: Stockholms Observatorium (Karlsbaderberget i Saltsjöbaden). En okänd man tittar på solförmörkelse Stockholmskällan
Photographer: Jan Ehnemark, created February 25, 1952

At Stockholmskällan I found this photography, it looks to be one of the domes at Meridian Observatory. It could be the 19 cm refractor that was moved to this place from the Stockholm's old Observatory 1930.
---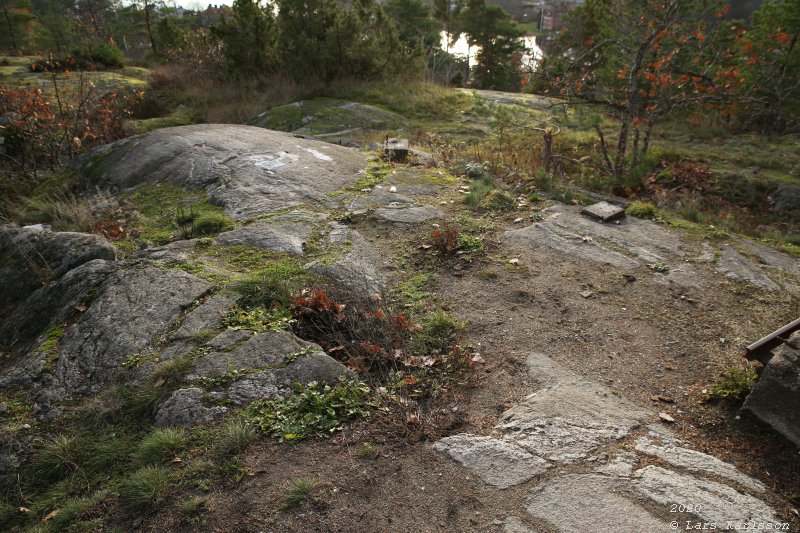 At this place there was a fundament where they had the radio parabola antenna installed. We received the hydrogen line at 21 cm and its Doppler shift to map the Milky Way galaxy with that equipment. It was done during daytime. A radio astronomer don't have to wait until it's dark to do their observations. They can do radio observations during daytime, even in some cases when it's cloudy, 24/7, very efficient use of the observation time.
---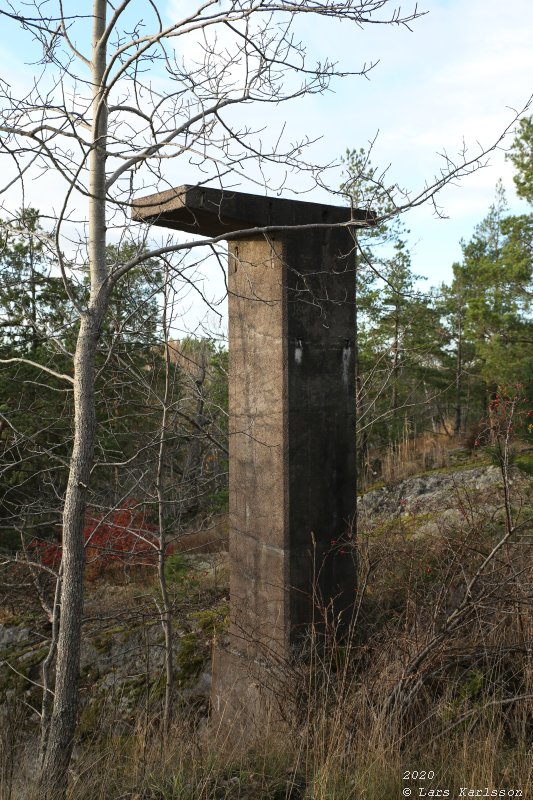 The purpose of this concrete pillar I don't know, it stands about 5 meters to the West of the meridian building.
Lately they have found an old film from the observatory, it's from the 1930s:
---