Observatories that I have visited:
Stockholm's "new" Observatory, Sweden
---
Content:
---
4: the Astrograph
Next building is the observatory building that holds the Astrograph. Many years ago I wrote a deep review of the instrument, here: the Astrograph.
---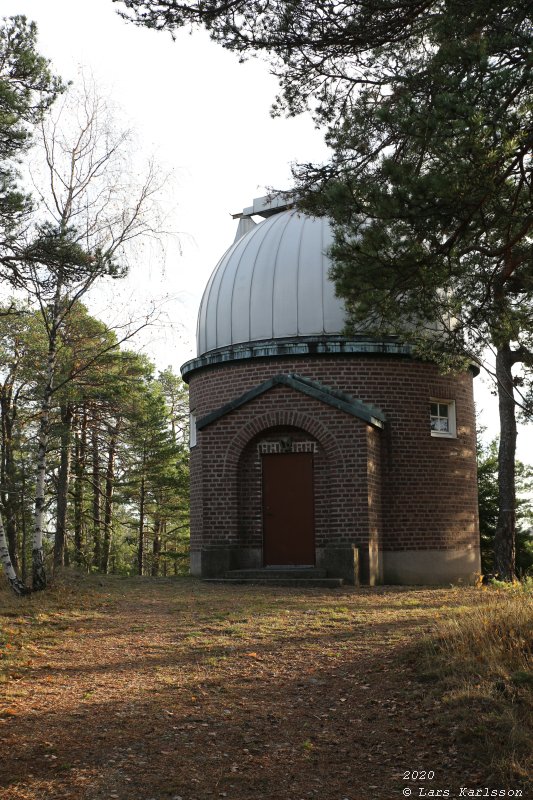 This building is one of the smaller at Stockholm's Observatory but the instrument inside is very impressive.
---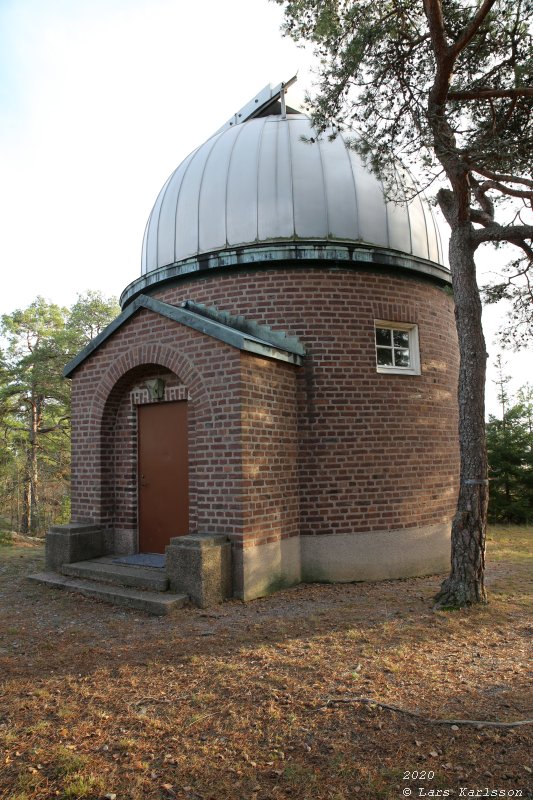 It has a Carl Zeiss built astrograph. The lens has an opening of 40 cm with 2 meters (2000 mm) focal length, it's a f/5 instrument. They had to construct it with four lenses to have it to work at this wide angle, a couple of degrees. Compare that with your own camera lens !
---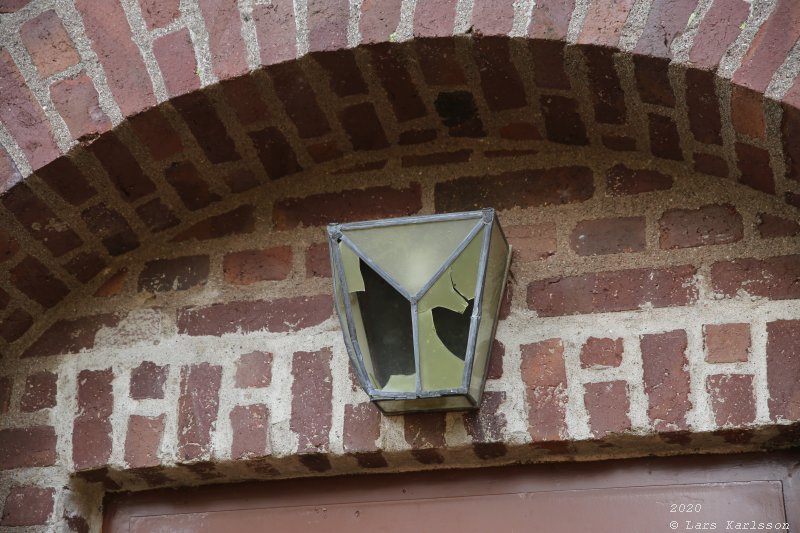 Sad to see how people have vandalized the building.
---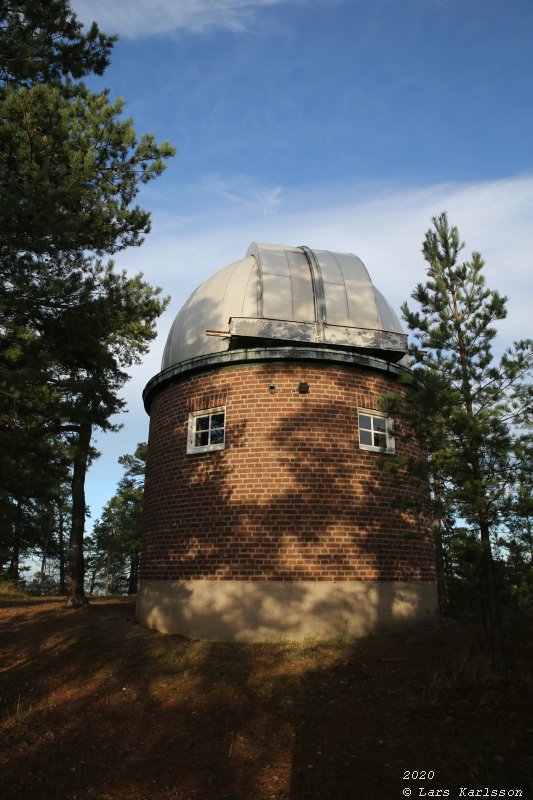 The dome of the astrograph building.
---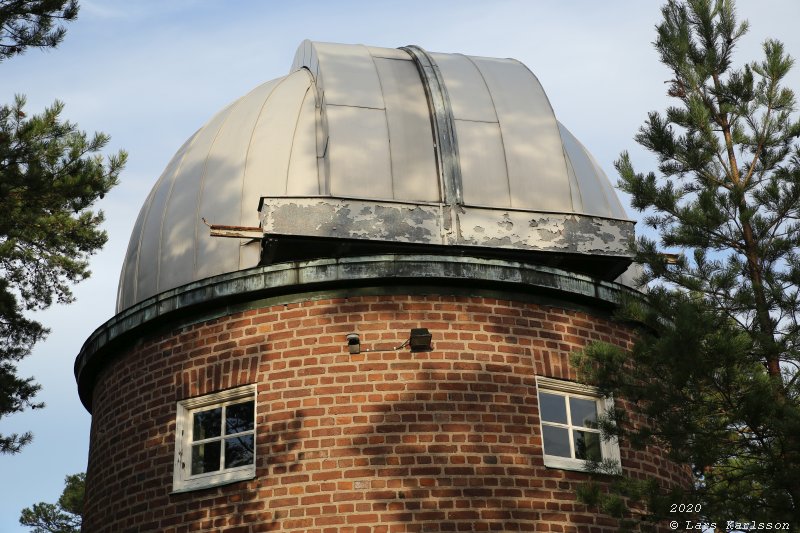 The dome with its two hatches, when open the slit is maybe 1 meter wide. The whole dome rotate and it must be synchronized with the astrograph inside. The dome has no motor and it must be done by hand. They both have to rotated to compensate for the Earth's rotation, they follow the stars.
---