My astronomy project:
Building an Observatory
(or a playhouse for big boys and girls)
---
Making of an Observatory
Note:
I take no responsibility or liability for what are written here, you use the information on your own risk!
---
Page II.6: Roof side panels
Spring and the snow gone. Time to startup the observatory project again, today side panels of the roof.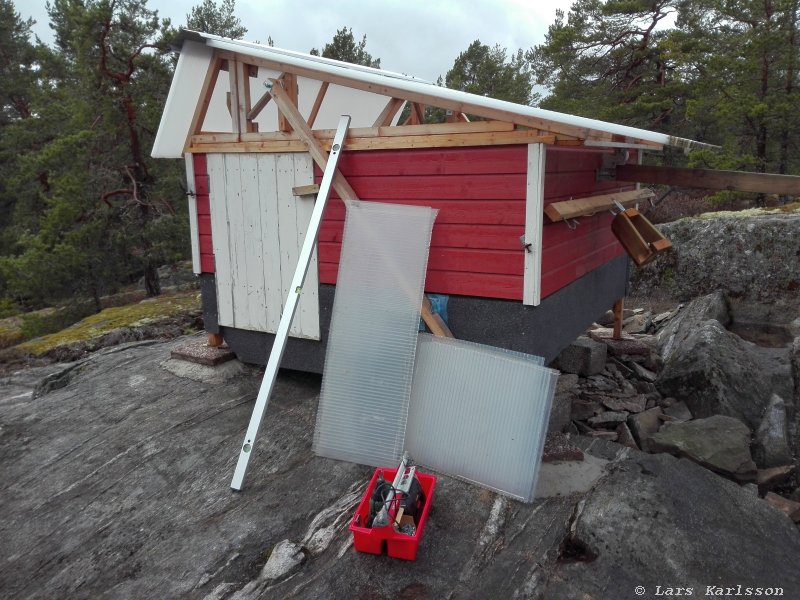 I bought a couple of used small pieces of plastic channeI panels. They have the thickness of 15 mm.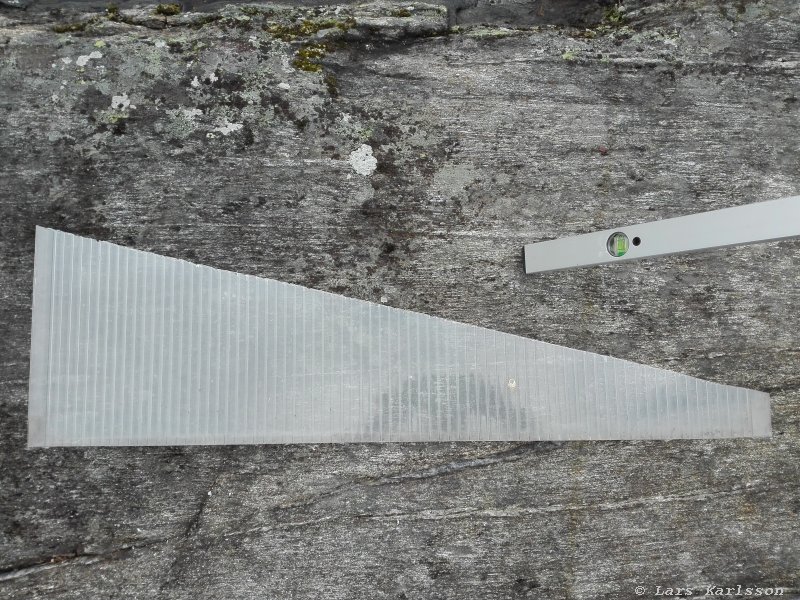 Start to cut them in correct size. They are not of same quality as the roof panels, they get cracks very easy so have to be handled with care.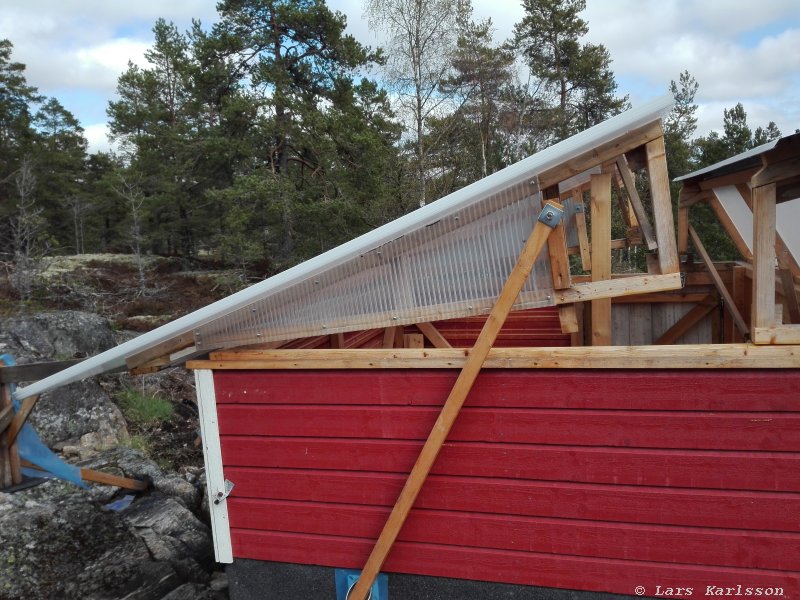 The first side panel mounted, I drilled the holes to the screws a bit oversized so the panel can move a bit. With this the panels will not be stressed when the roof moves, prevent the panels to crack.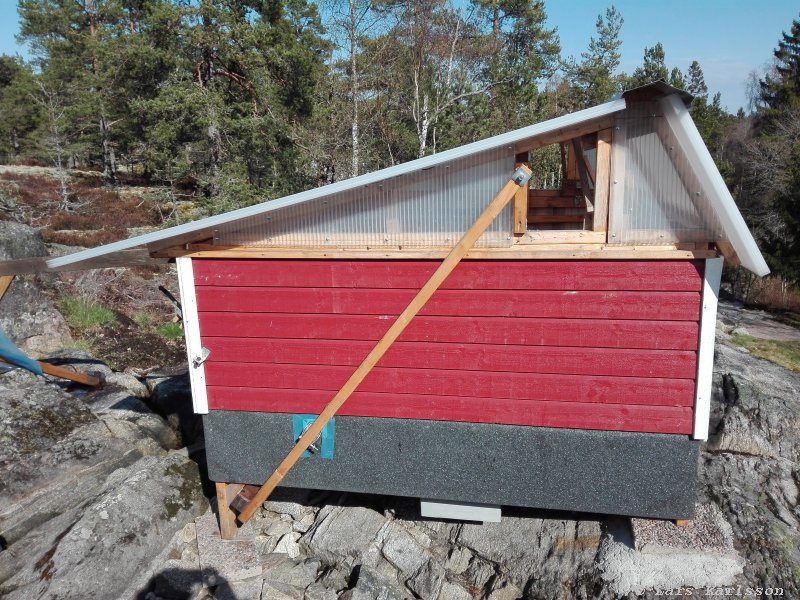 The second panel in place. It look nice but maybe I paint them on the inside.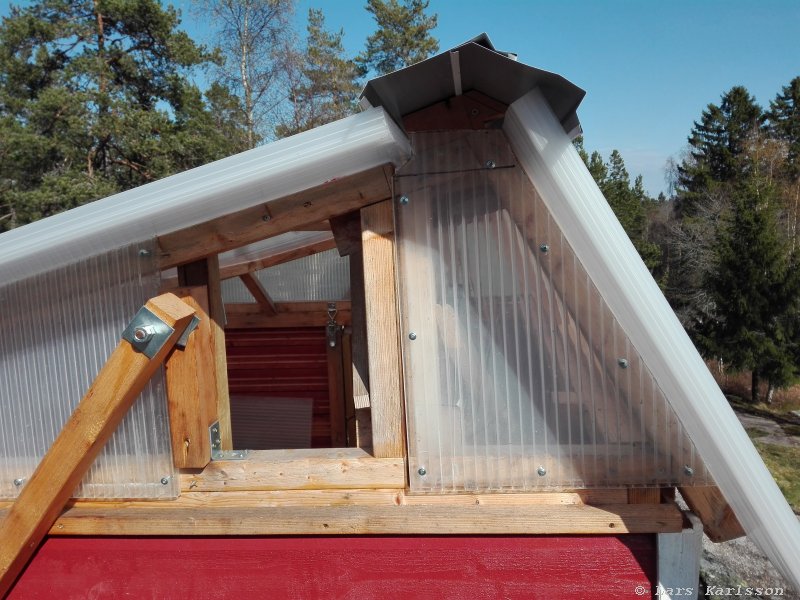 The joint between the back and front roof will be a challenge to get tight but the over hang of the roof extend far away from the panels so its not very critical for rain inlet, but more to get it tight for birds and bugs.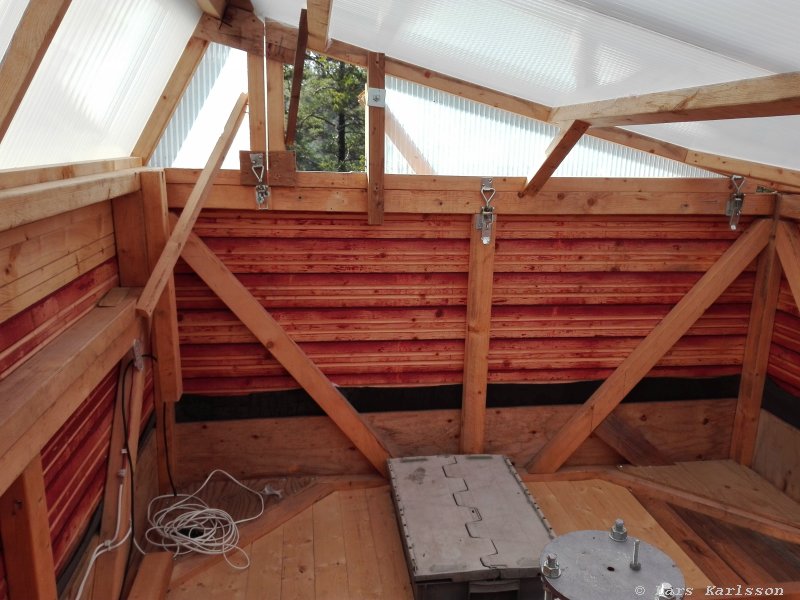 A view from inside, during daytime it's very light in here, no damage inside during the winter.
---