My astronomy project:
Building an Observatory
(or a playhouse for big boys and girls)
---
Content:
Note:
I take no responsibility or liability for what are written here, you use the information on your own risk!
---
Page II.4: Mounting the roof panels
Spring 2017.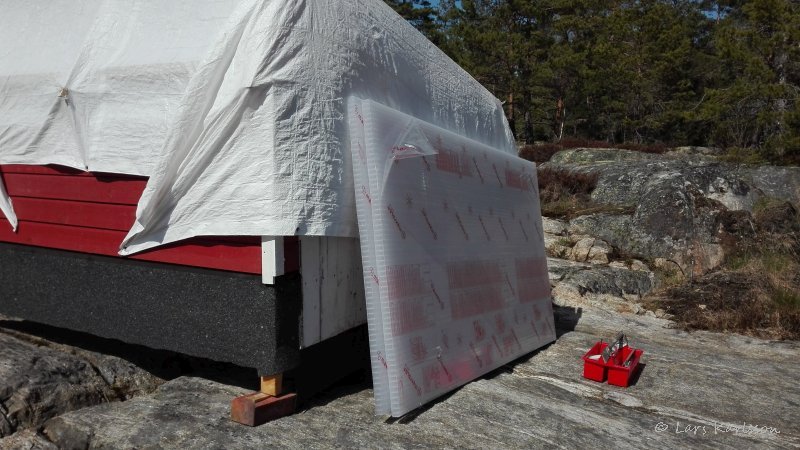 Now at late spring it's time to start to building on my observatory again. I have bought one channel plastic panel in dimension 6x1.2 meters 32 mm thick, cut it down to two 2.2x1.2m pieces.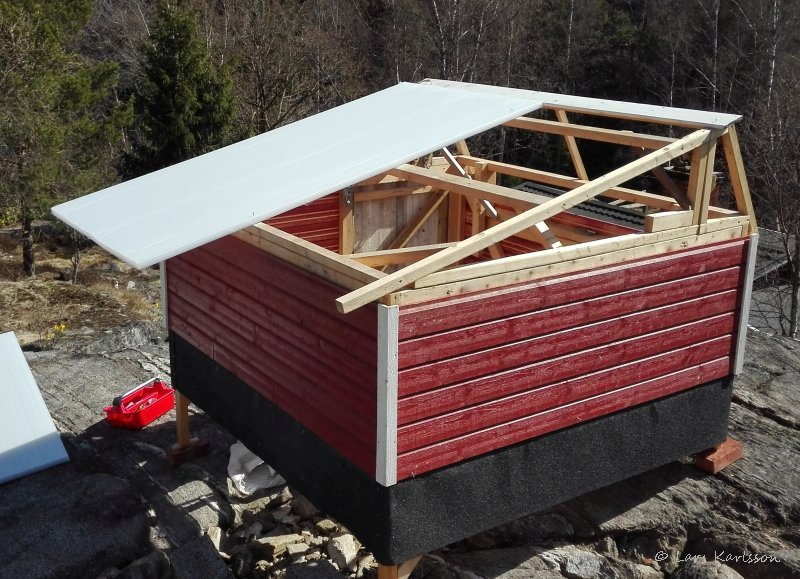 First panel mounted. If I get problem with my two part roof design I can connect them again as an one roof construction. The roof panel are still long enough to cover both roofs.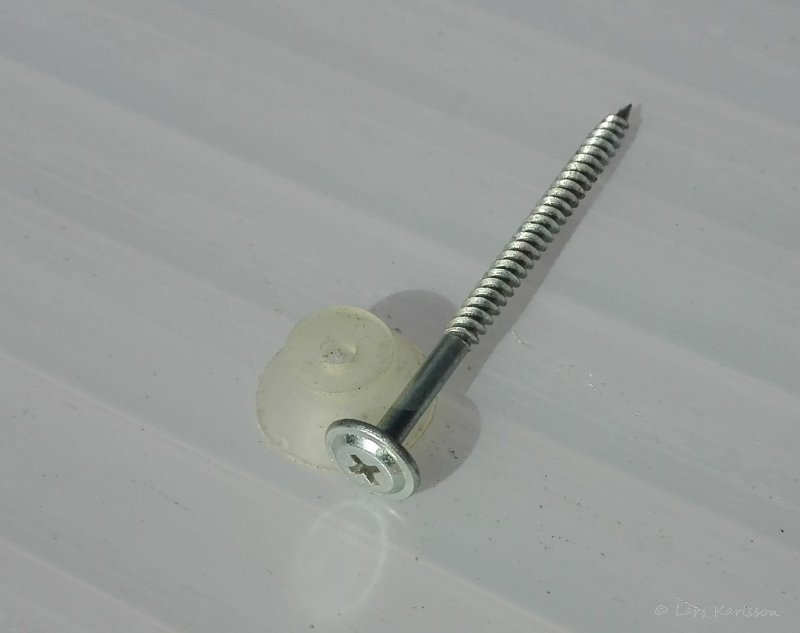 Screw that hold the roof in place.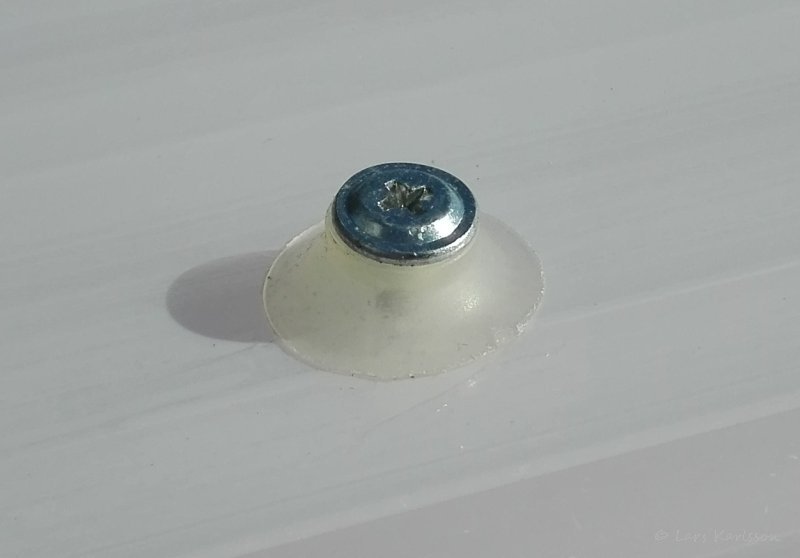 Under the screw there is a gasket to make it water proof, I don't want any water on my equipment!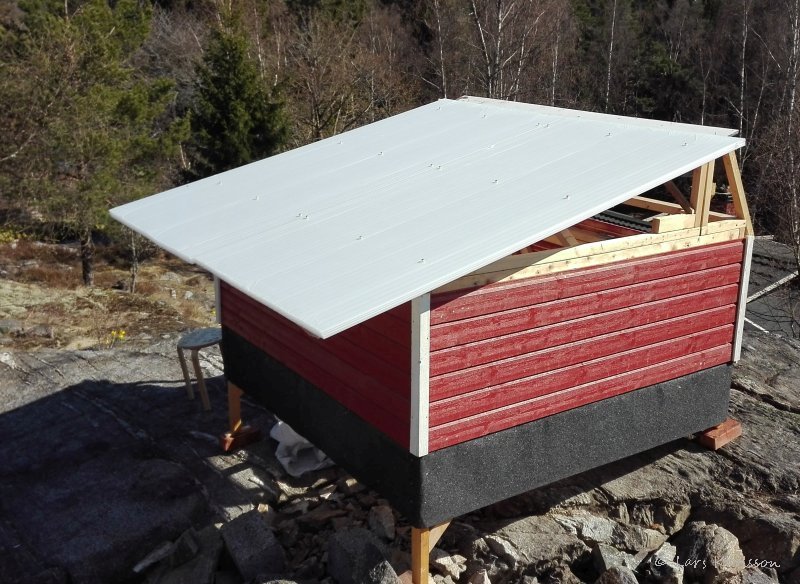 Both roof panels in place. I will cut the end later if this two roofs construction will be good.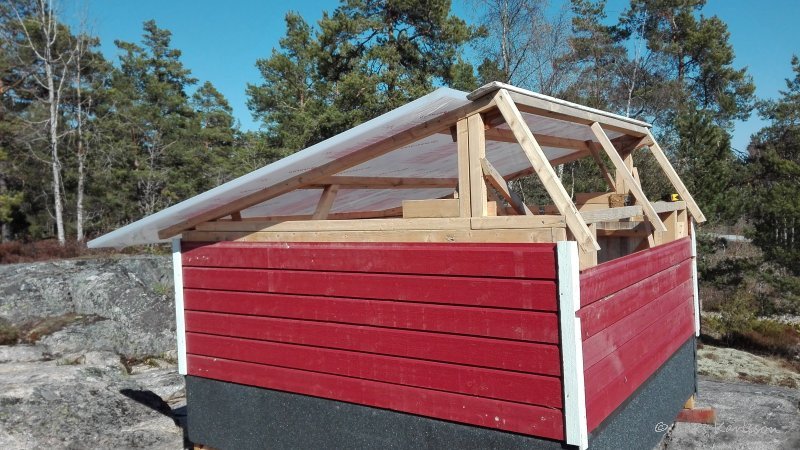 On the sides I shall also have this kind of panel, but not that thick, maybe 12 to 16mm.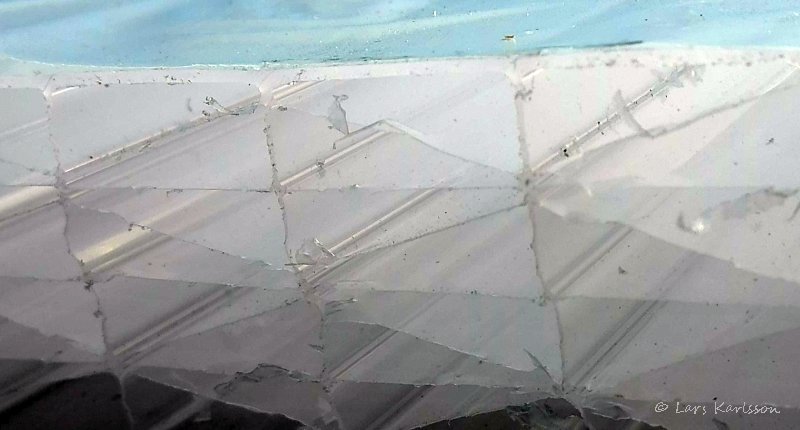 The profile of the roof panel is X-form. It shields against heat and cold and I hope that it will not be a dew buildup on inside problem.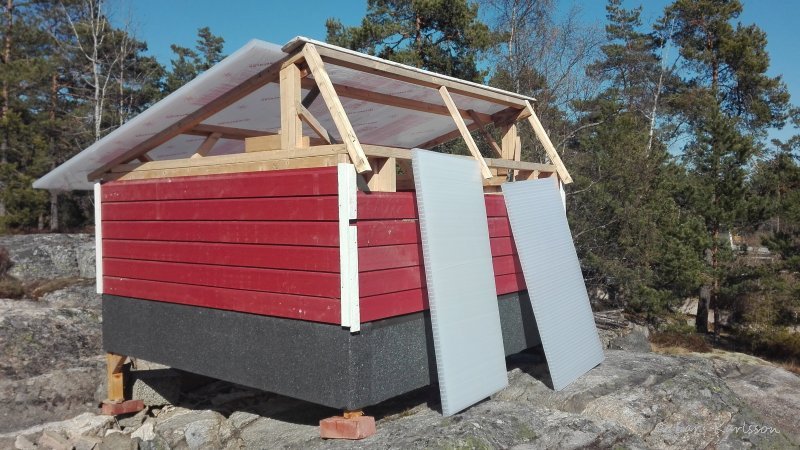 What's left over of the panel I use to the small part of the roof.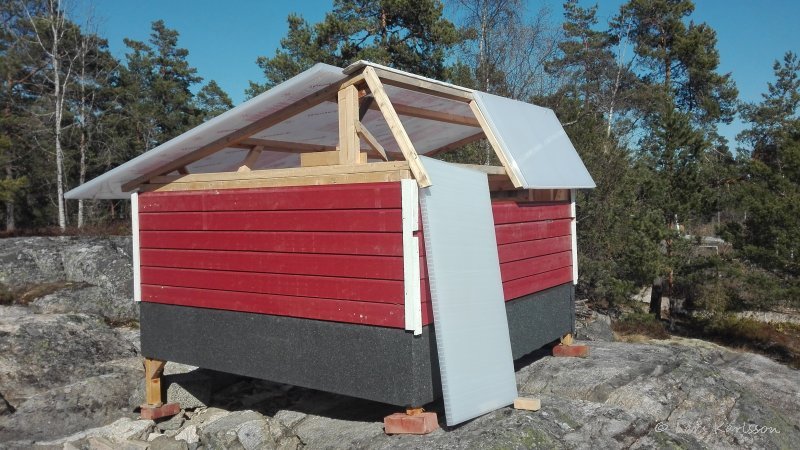 First side panel mounted.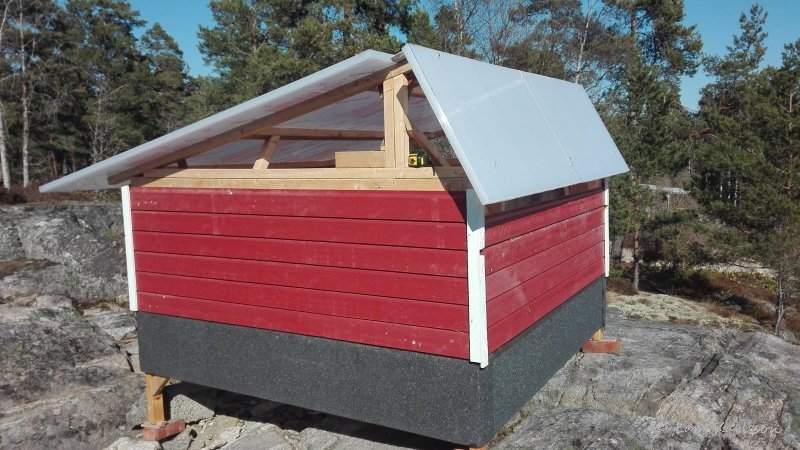 Second side panel mounted. How many screws do I need to let it withstand the wind?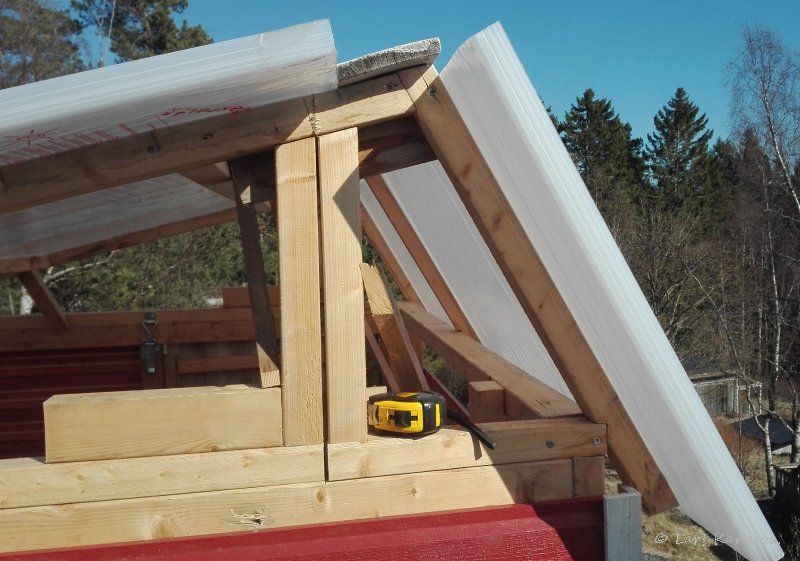 Waiting for a special solution to keep top joint tight against weather.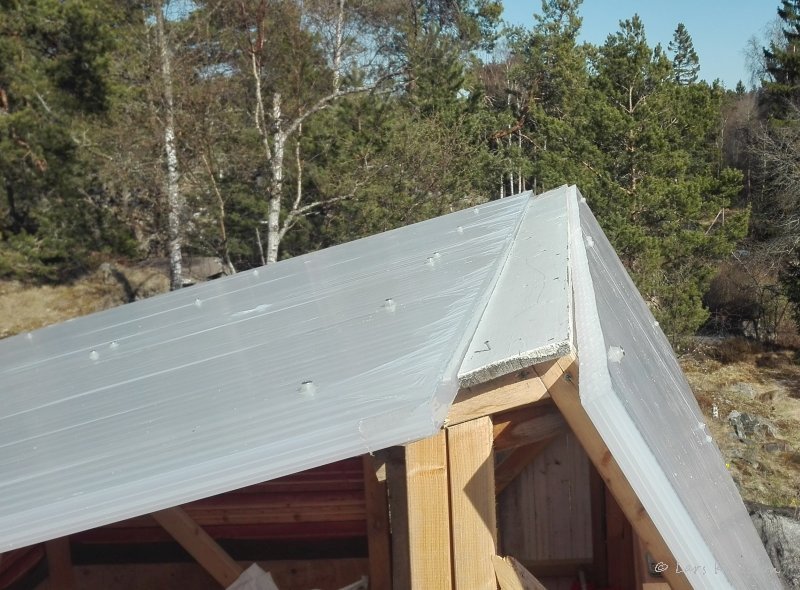 I think it will be a solution with a steel or aluminum panel over the roof top.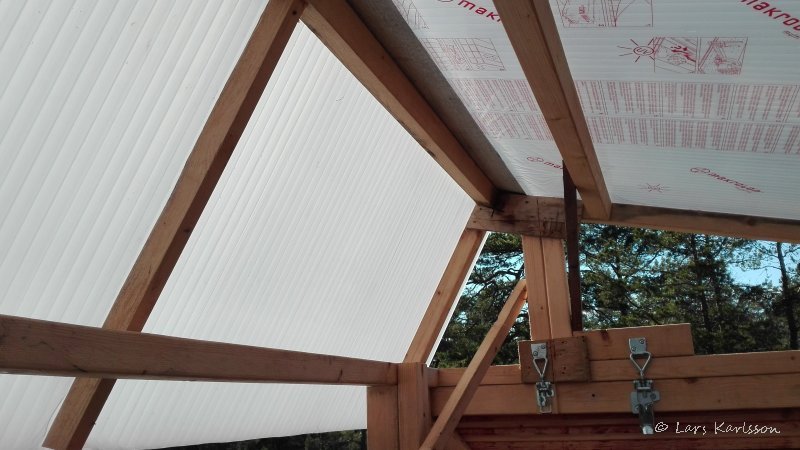 Seen from inside.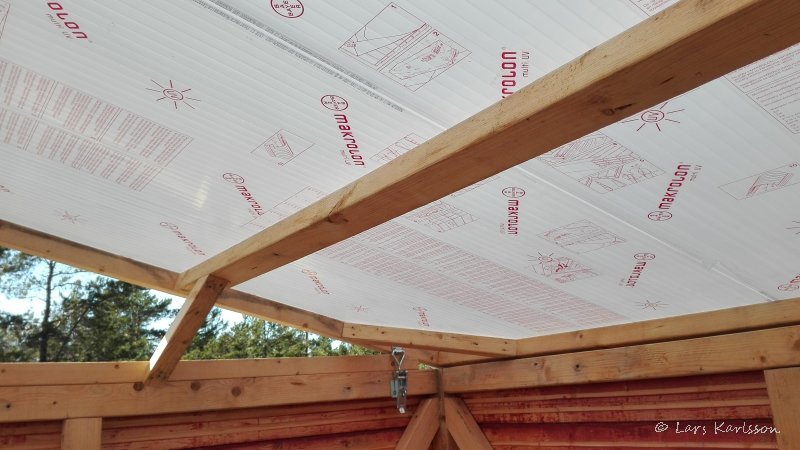 I think it will be wise to reinforce the roof against the weight of snow in winter. The panel has low friction and it should not build up any big piles of snow atop, it just fall off, but who knows.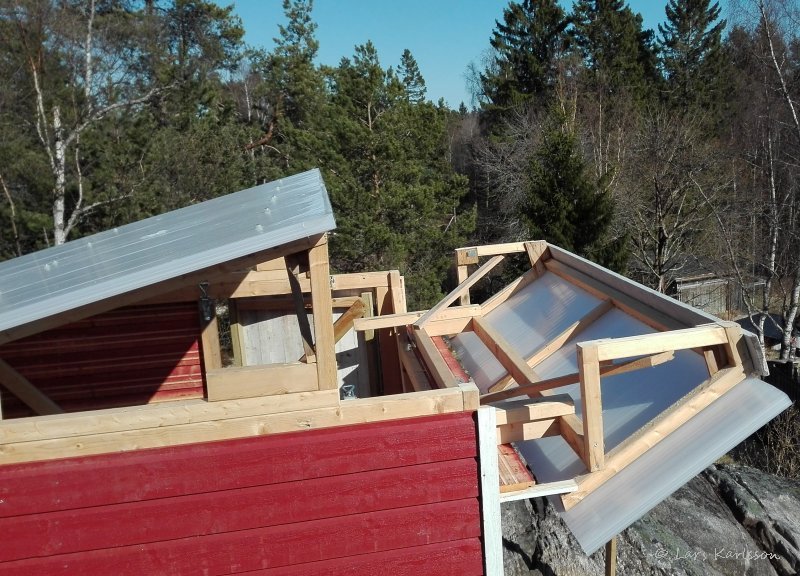 Later I must reconstruct the hinges, it must open at a more wide angle and also be stronger, see in the roof mechanics part 3.
---