My travel in Europe:
From Stockholm to
Germany and Austria by car, 1988
---
Content:
---
Part 4: From Neuschwanstein to Fussen, Heidelberg, Rudesheim:
Today we will drive in the Northern direction of Western Germany, we are on the way back to Sweden.
Google Map over Germany:
Through Southern to Northern Germany we had more than 1200 km to drive.
---
Fussen: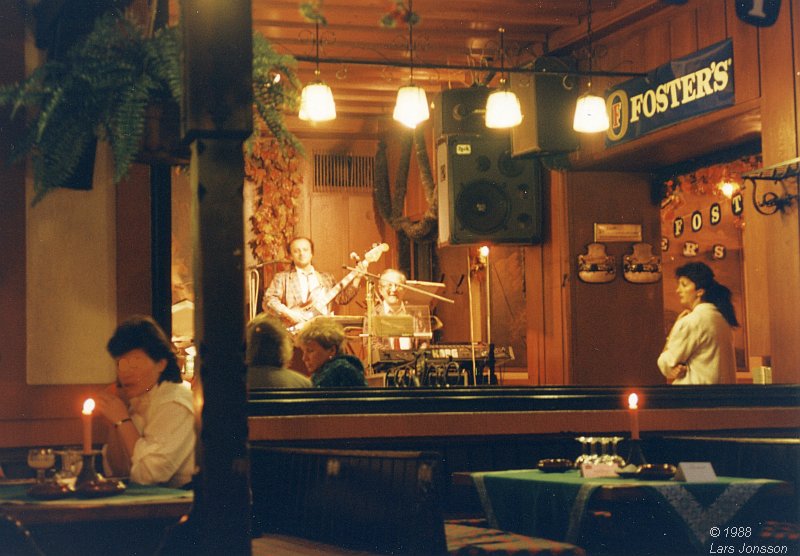 After the Disney castle visit we drive to the old city Fussen. Arrived late at evening and start looking for something to eat. At this pub we also got music to the dinner.
---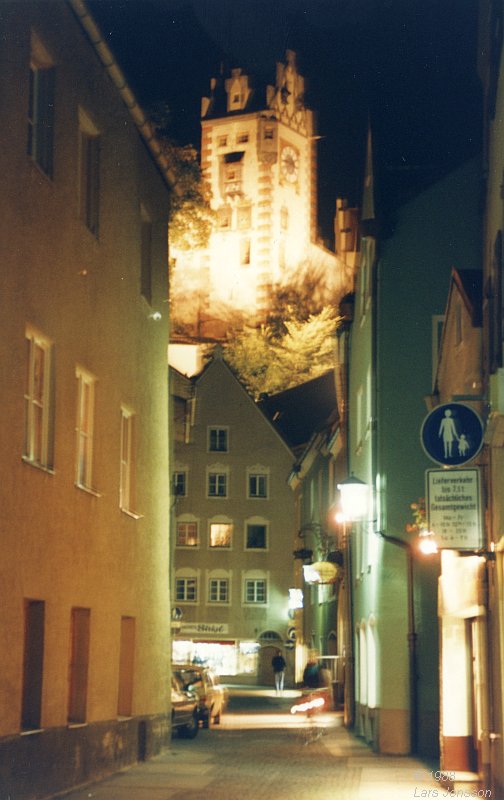 At late evening we took a short walk in the town and then get to bed and sleep. The town is famous for its violinmaking industry, but we saw nothing of that.
More to read about Fussen at Wikipedia
---
Haidelberg: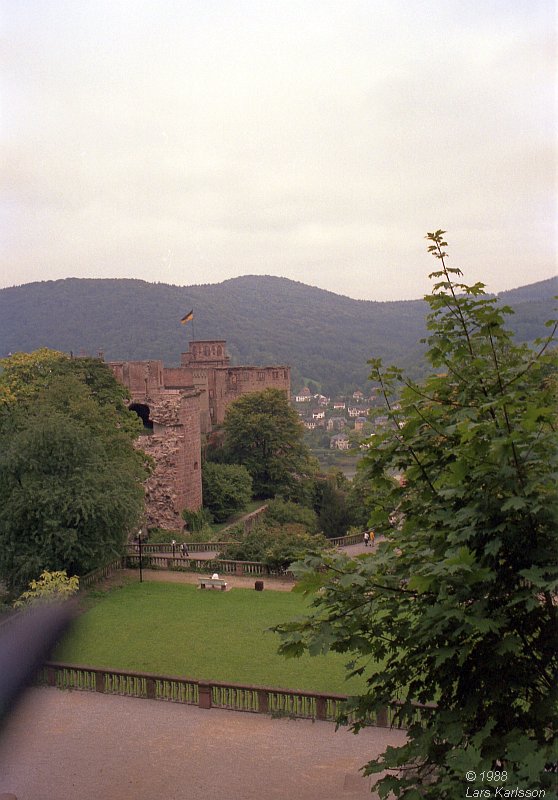 Next day we stop at Heidelberg, through its town a river flow, the Neckar river.
---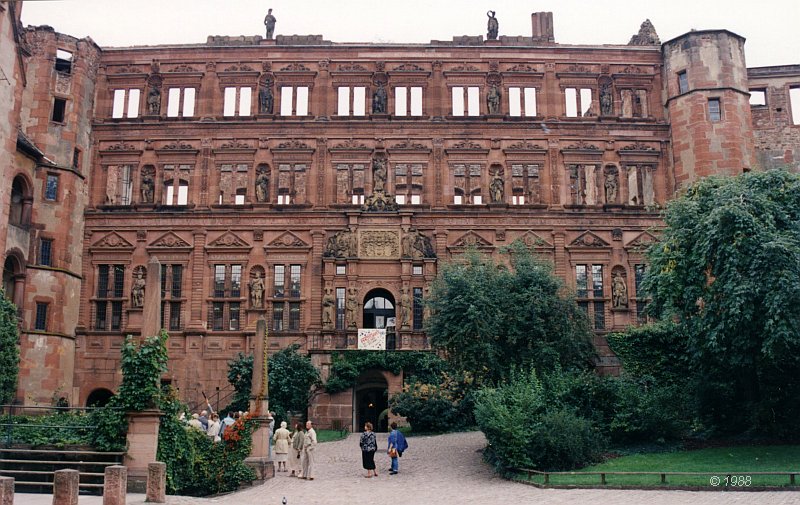 Heidelberg Castle is big, very big, it was destroyed by the French during a war long time ago.
---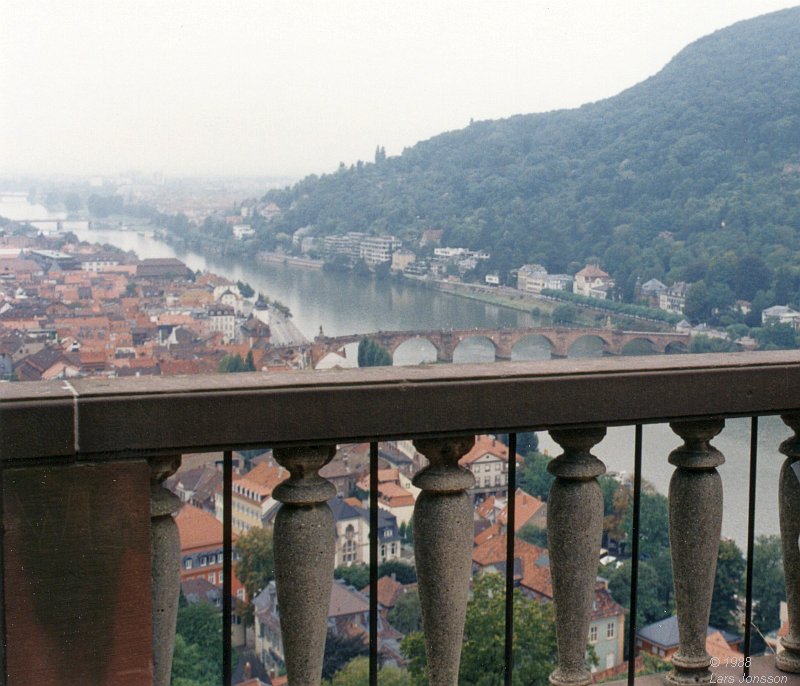 View over the old bridge and the river Neckar. The river is 362 kilometers long and I could read that they once had steam chain river boats on it.
At Wikipedia you find more information about the river Neckar and chain boats:
---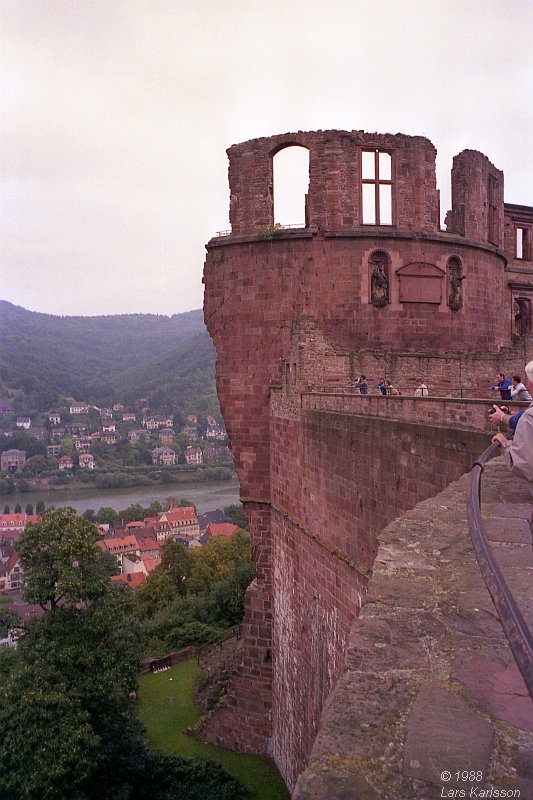 Half the tower has fallen down after a big hit from a cannon.
---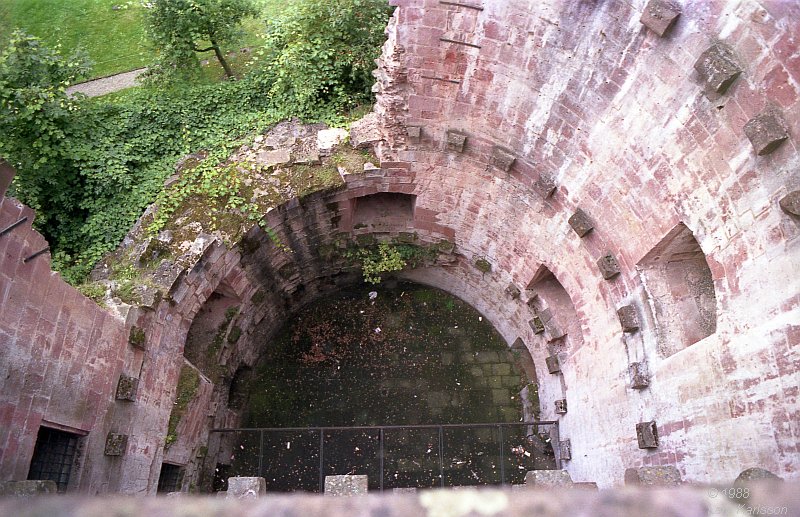 ---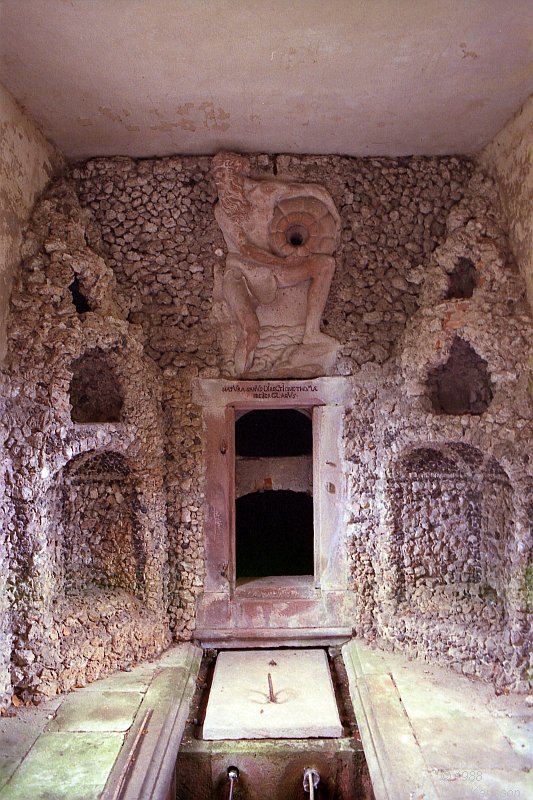 This is below one of the bridges that lead over the moat. But what is it ? A well, or ?
---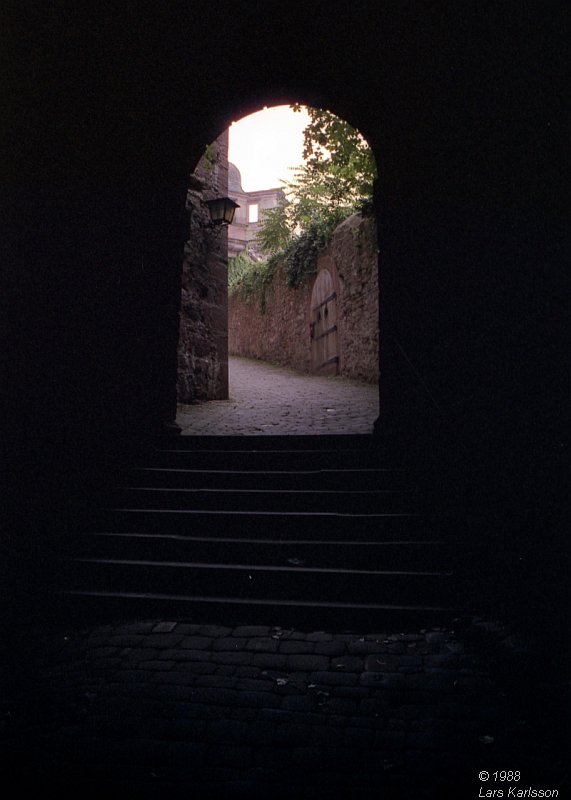 Heidelberg is also an University town. We leave Heidelberg and continue our travel North.
At Wikipedia you find more information about Heidelberg:
---
---
Rudesheim: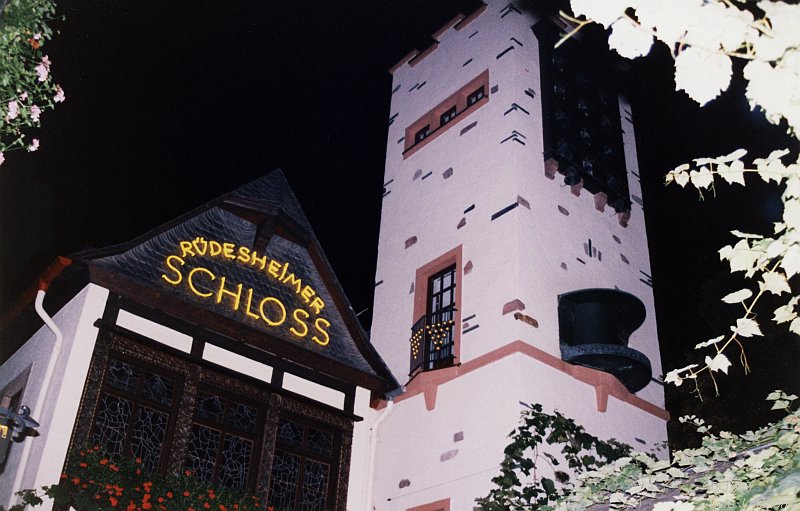 The last old city we visited on our way home is Rudesheim.
---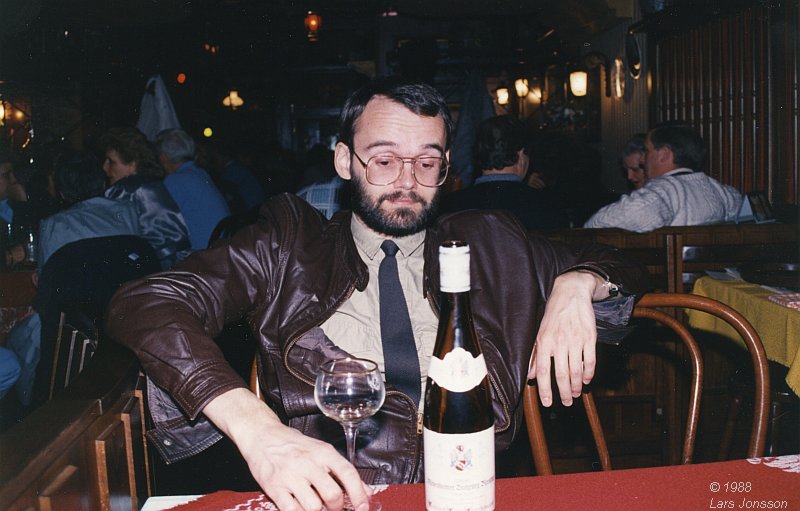 Two weeks of vacation kills you, Lars K very tired.
---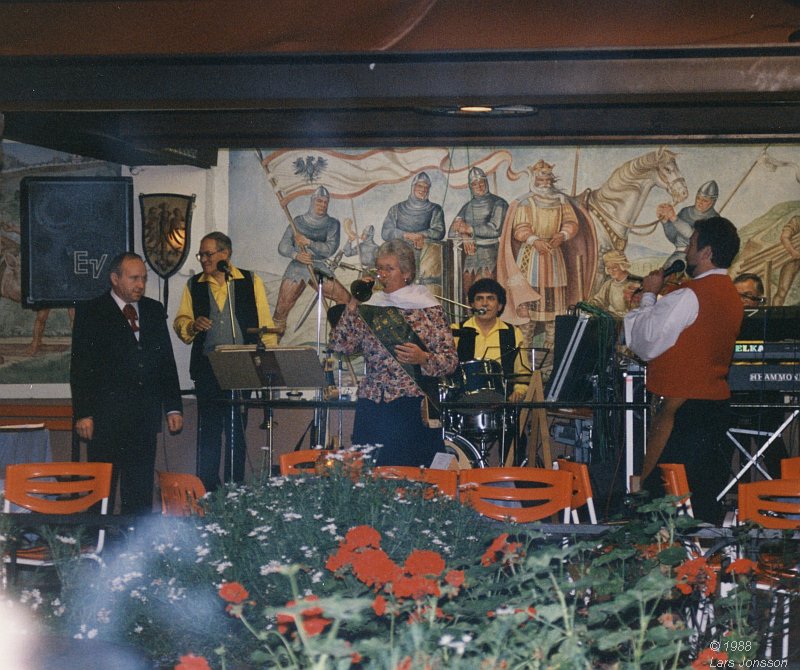 There is a big party going on in this town. The yearly wine celebration.
---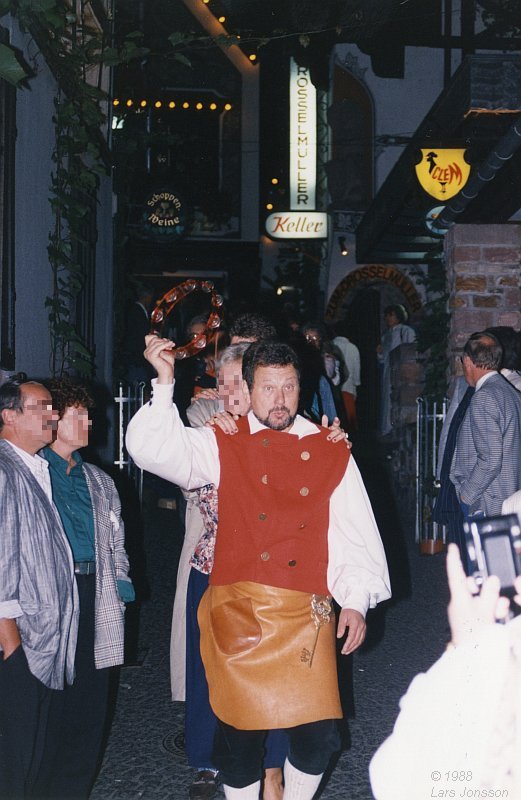 The waiters "steal" the customers from other pubs and take them to their own pub. Music and dance whole the time.
---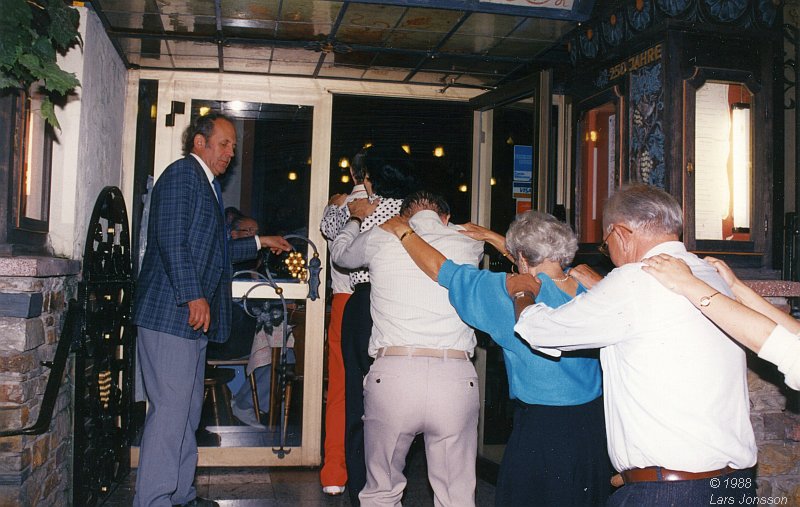 The people enter the next party !
---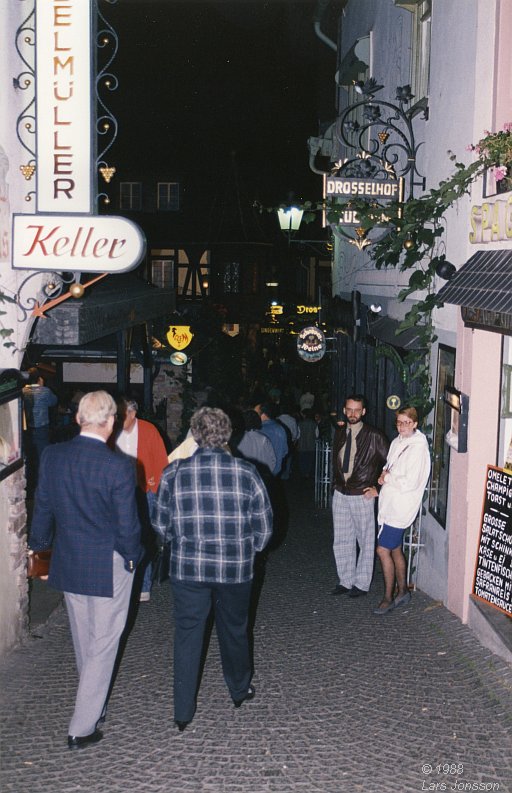 This was the last, now we must speed up and come back home, the work waiting for us.
At Wikipedia you find more information about Rudesheim:
We stay one more night in most Northern of Germany and the day after we took the ferry at Puttgarden. Then drive through Denmark and the other ferry to Helsingborg in Sweden, the same way we came from. One more stay in Jönköping and the day after we came home to Stockholm.
What a great vacation, thanks a lot Lars and Carina that I could join you !
The END
---