Observatories that I have visited:
Kvistaberg / Tamm's Observatories, Sweden
---
Content:
---
1: Nils Tamm and Kvistaberg's Observatories
Some days strange things happens. This day we was out in the forest close to Bålsta in middle of Sweden to hunt for the ancient history of Sweden. We found what we looking for, but on the road to this forest we also got a sign in front of our eyes, "Kvistaberg's Observatory", that's where Tamm built his Observatory. I know about this observatory and it was not long ago I translated a text where this observatory was mentioned: Sweden's old observatories. But we didn't expect to find it here.
---
Nils Tamm: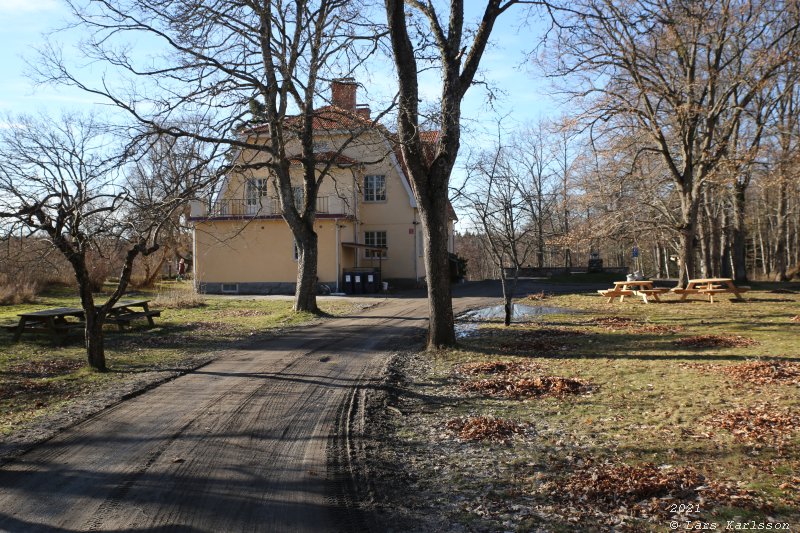 Nils Tamm who built his first observatory 1919 at Kvistaberg, at his private land and home. Today Uppsala community owns it. Nils studied math and astronomy 1896 to 1898 at Uppsala University, but later his interest for art took over. Still he was very interested in astronomy. Behind this villa he had his own private observatory, it was a rectangular building without a dome. Nils Tamm lived in this villa until he died 1957 but the land and observatories was donated to Uppsala University already 1944.
More about Nils Tamm, only in Swedish:
---
1a, Uppsala University's observatory: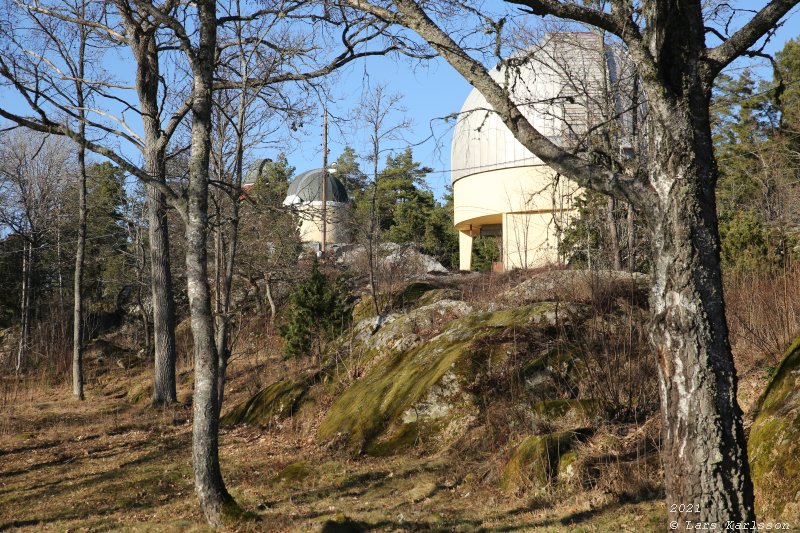 Above the villa up on the hill there are three observatories. The one closest is the newest and that one is built by Uppsala University with fund from Nils Tamm's foundation.
---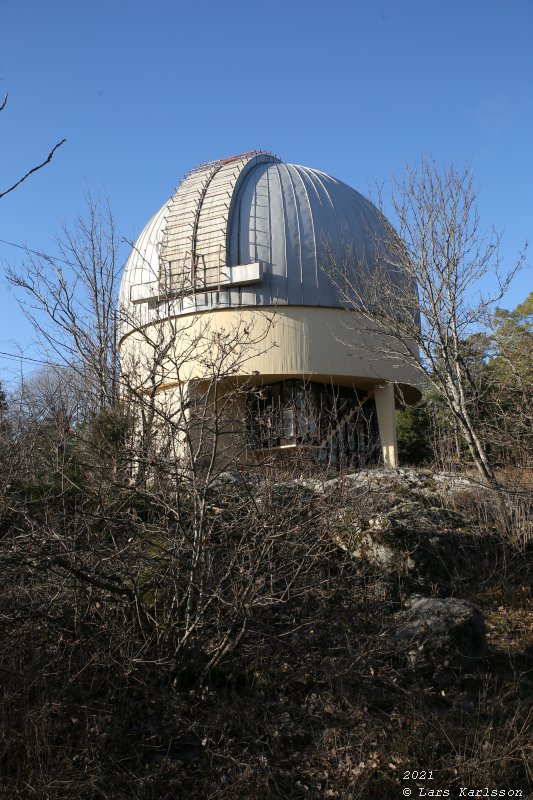 Nils Tamm gave the land as a donation to Uppsala University 1944 and they built this observatory a couple of years later. It house the second biggest Schmidt-Cassegrain telescope in the world, 100/135 cm mirror diameter.
---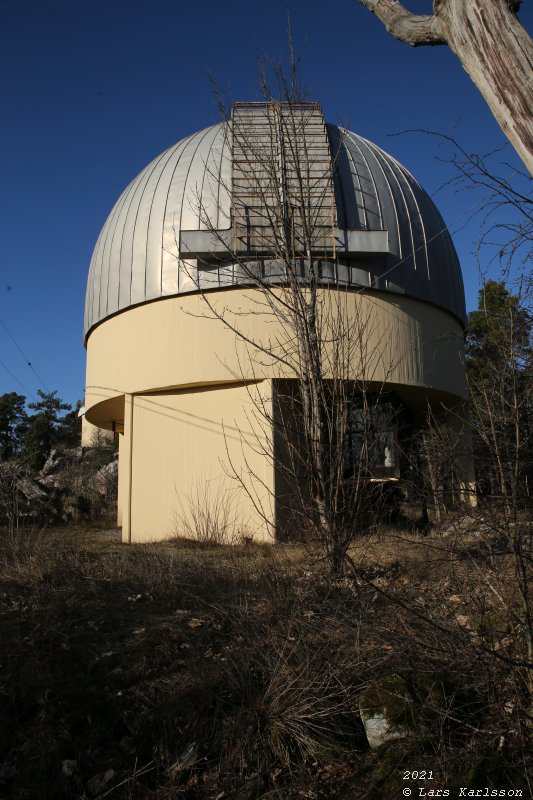 At bottom floor it has office and rooms for the astronomers I thought, but a later visit inside this observatory we got to know, there is no office rooms here.
---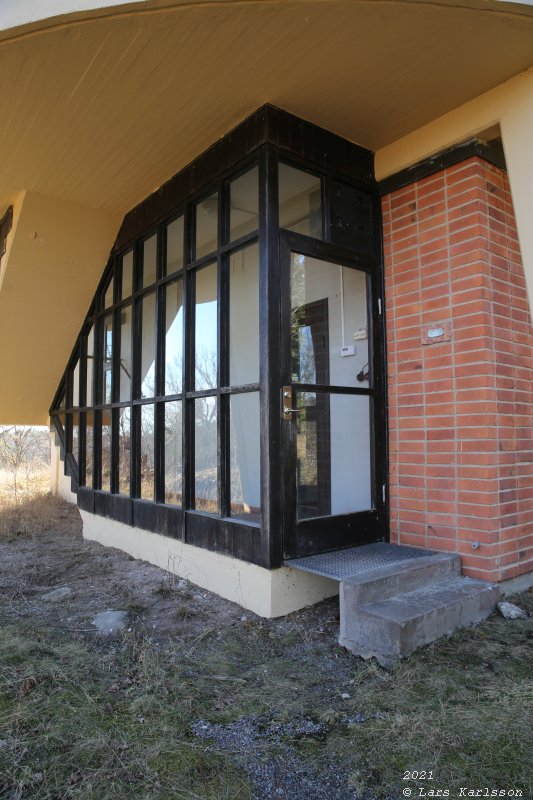 The entrance to the observatory.
---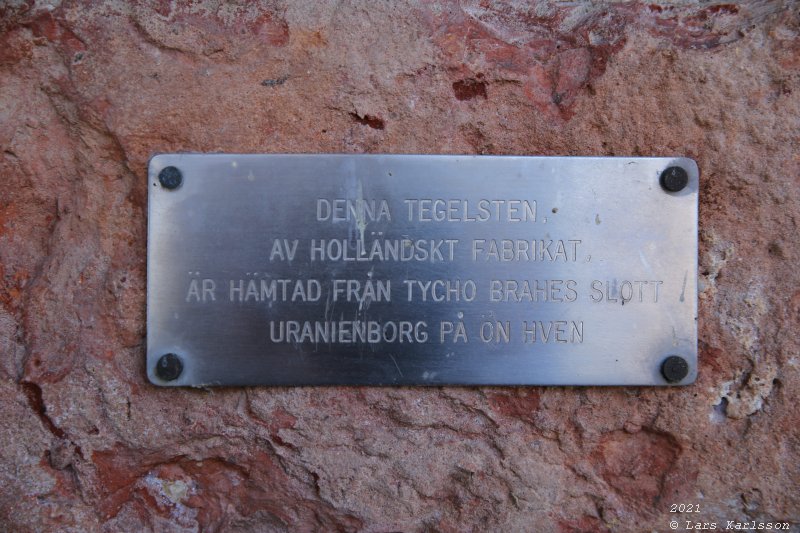 A sign tell us that this brick came from Tycho Brahe's castle / observatory Uranienborg at the Danish island Hven.
---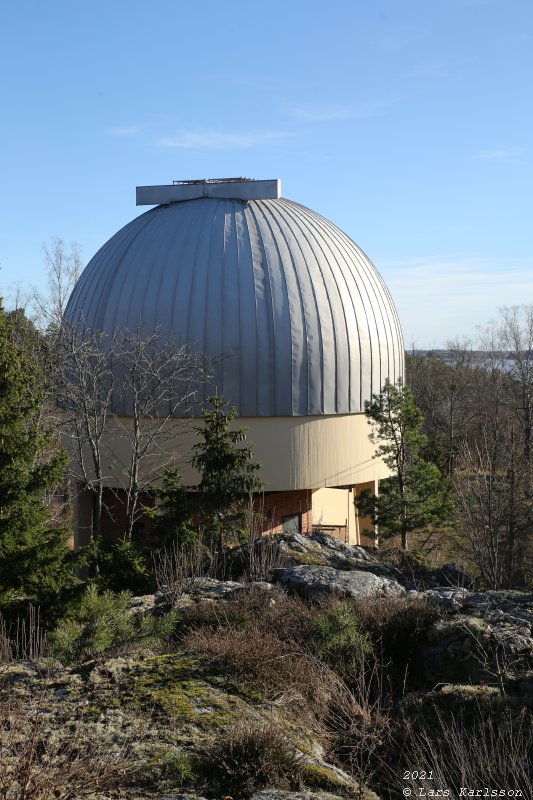 A view from the hill above with the lake Mälaren in the background.
---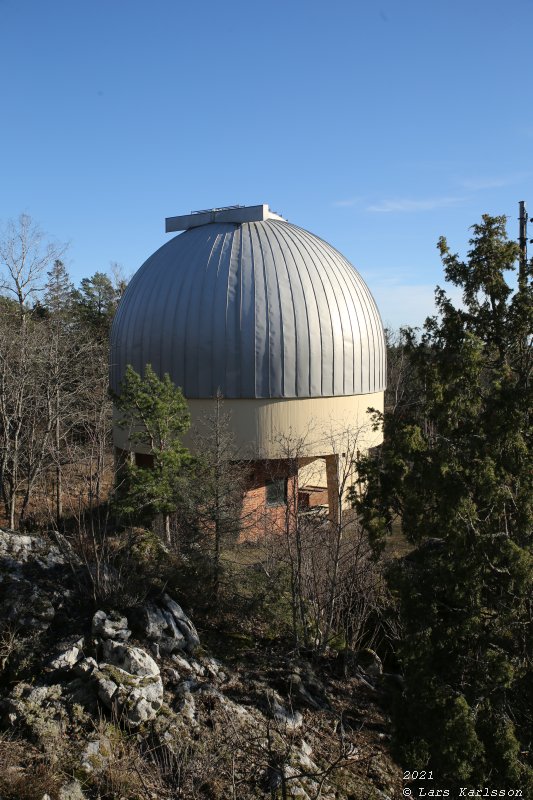 Compare to many other observatories I have visited this is a modern construction, built during the 1950s. In 1980s my mother told me that she had visited an observatory here where she had a friend. I didn't believe her, there is no observatory out there I told her. Shame of me, I was wrong and it took almost 40 year for me to understand that.
---