My father's mahogany cruiser Monalisa
Owned from 1964 to 1973
---
Content:
---
4:I. Monalisa's sister Ellinor, the delivery of the boat:
This is the latest, I found some information on a Swedish forum about Ellinor. Todays owner Stefan tells the boat also had the name Yvonne earlier.
Forums about Ellinor:
I have asked a question in one of the forum and eager waiting for answer.
---
Now I'm in contact with Stefan, he gave me the right to use his photos on my homepage. He also told me something about the photos.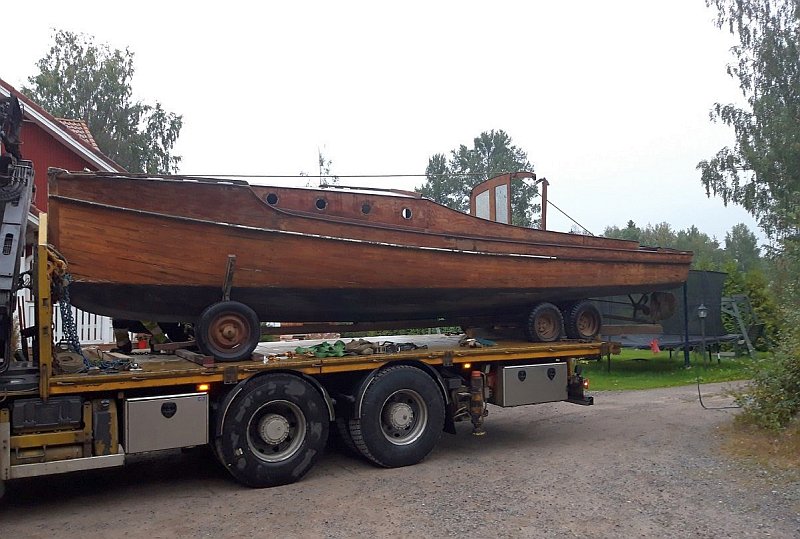 It's amazing to see Ellinor, it's a copy of my father's boat Monalisa.
Stefan tells:
Here Ellinor arrives from Åbo to Karperö at Vasa in Finland.
---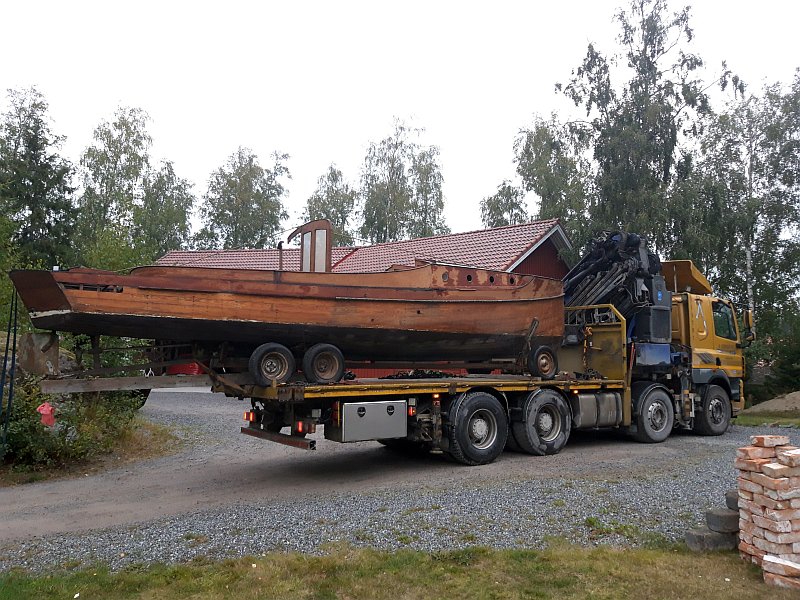 Stefan tells:
The owner I bought it from in Åbo bought this boat from Uppsala in Sweden in 2015. The name of that owner was William something.
---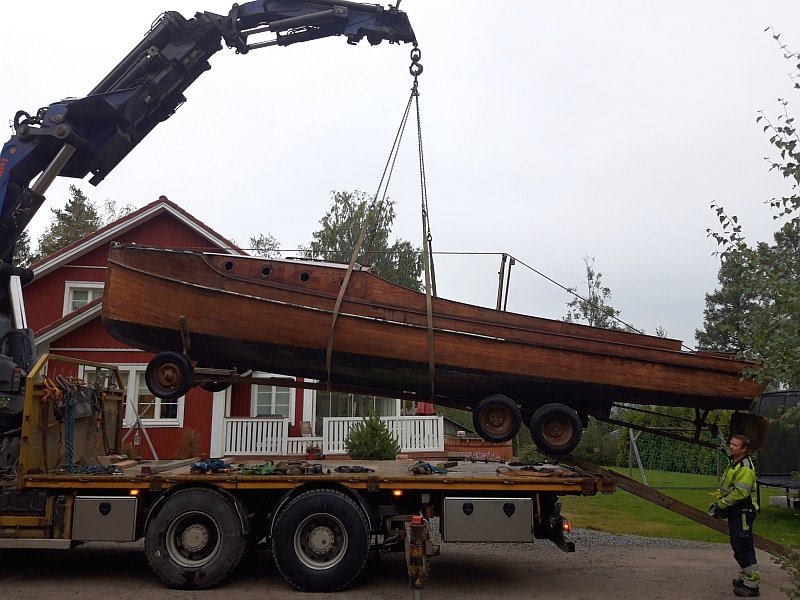 What I remember Monalisa had a weight of 2.5 ton. More than twenty people struggle every year to get her up or down in the sea.
---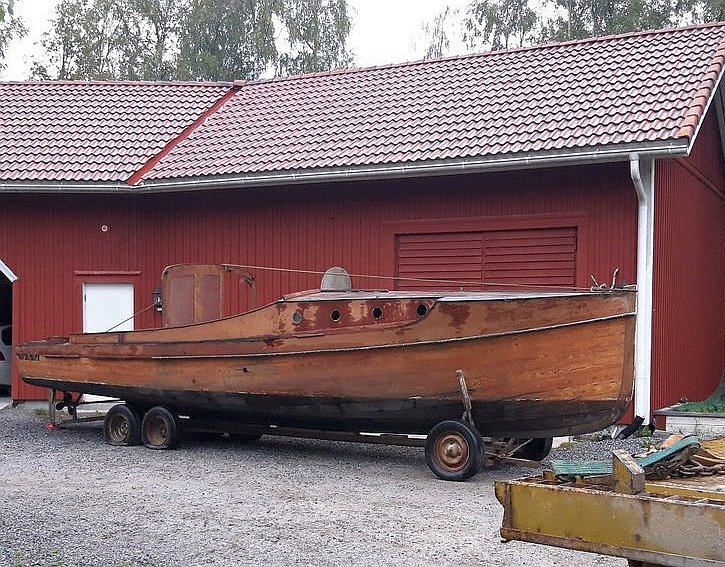 The four round small windows, something that tells that the boat is maybe not a C.G. Pettersson design. I think it's a Victor Israelsson design, see the drawing on page 1. The original windows are gone and replaced by this strange little round window.
---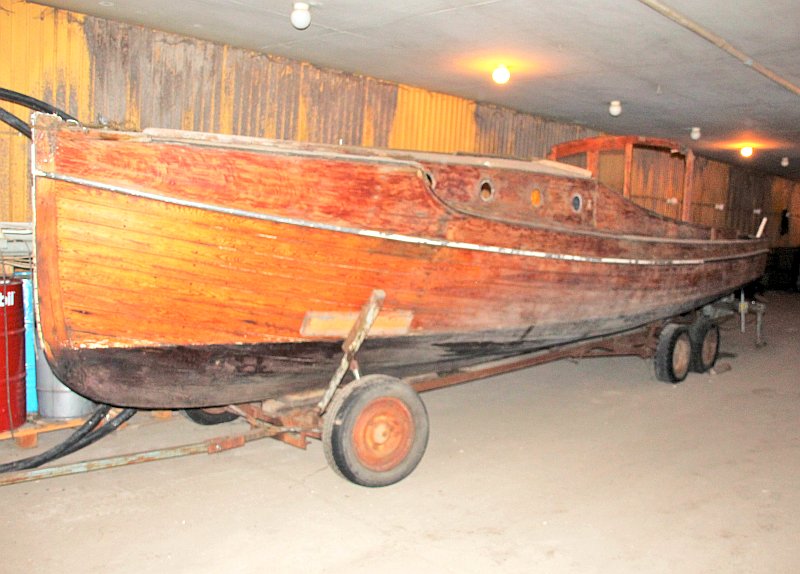 Stefan tells:
I have the boat in my garage. I will try to restore it to its original look as long as it possible. I do some research about its history and earlier owners.
---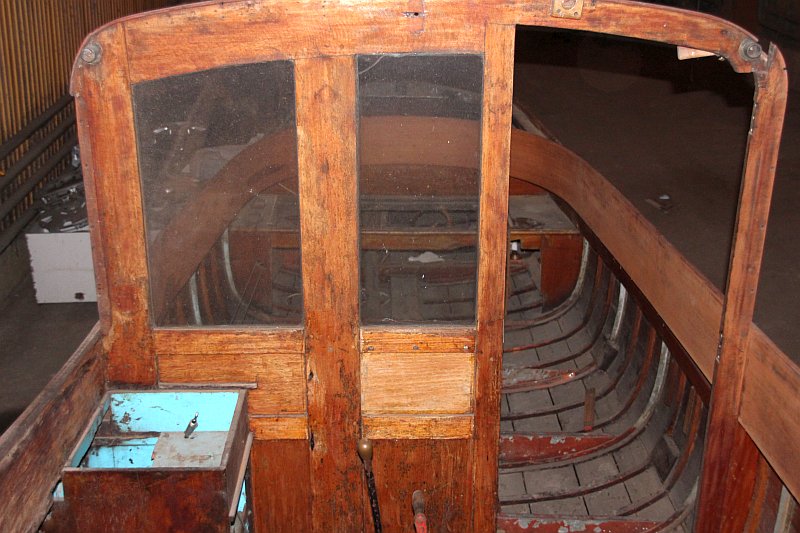 This wall is very interesting for me to see. My memories from when I was 6 years tell me that it's the same design as it was on father's Monalisa. My father cut it away to make the boat more practical, that was sad for they who want it in its original look.
Stefan tells:
This renovation is going on in a slow pace. The engine is an old Albin.
---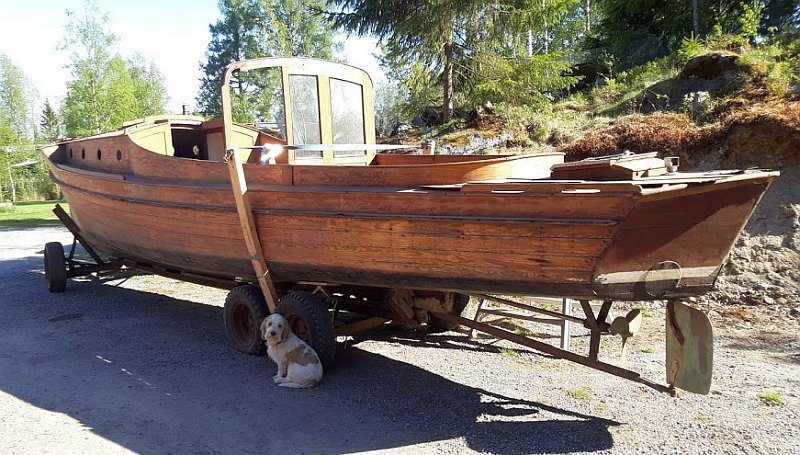 I got more photos of of Ellinor from Stefan. This is an early stage in the restoration. It looks that he had to reinforce the hull with a wooden beam to hold it together.
---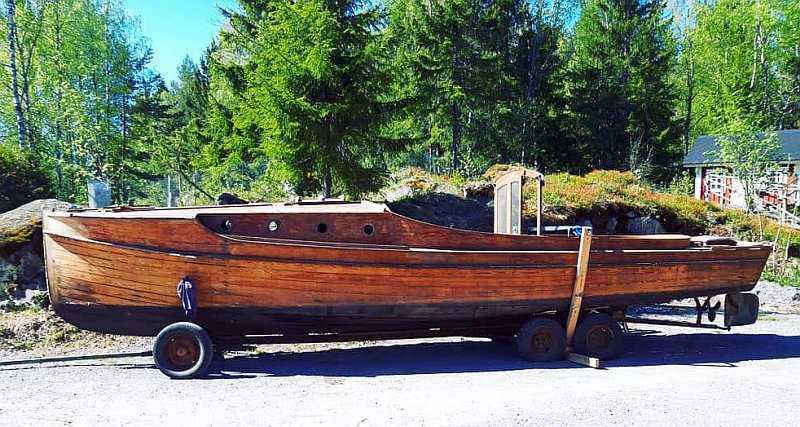 ---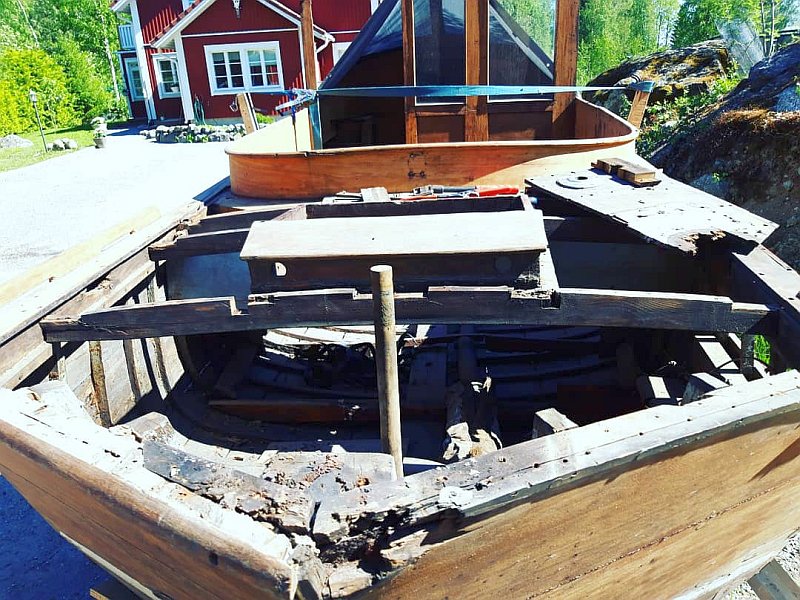 This remember me of my father's Monalisa. It also had some rotten wood here in the stern. Not as much as this, but it was also in the 1960s when the boat was only 50 years old, not 105 years old as it is now.
Svenska sökord: salongsbåt, motorkryssare, träbåt, båt, motorbåt, pettersonbåt, mahogny, furu
---